People start collecting perfumes for all sorts of reasons – to replace a favorite scent, after smelling a sandalwood cologne on someone else, or it's just something your parents introduced you to as a kid.
But when you go to shop, with a million different choices on every counter, how can you make a comfortable choice? A little advice may help here: try fragrances from a single family first.
One of the best places to start is with the woody fragrance family, especially for men. Woody fragrances have a wide range of moods. They can range from tangy, dry cedar notes to exotic, sweet sandalwood cologne. Or if you want to make a stronger statement, Oud wood is a bold, yet increasingly popular choice.
Over time you'll easily recognize how these varied types of wood smell in a scent, and you'll begin to appreciate how different perfumers handle the same notes in their work. Some perfumers emphasize sweetness over dry facets, or power over texture.
We've gathered ten of our favorite woody scents here for you so you can get an idea of how differently they can express themselves. Let us know which ones become your favorites!
Best Woody Fragrances For Men With Sandalwood & Cedar Notes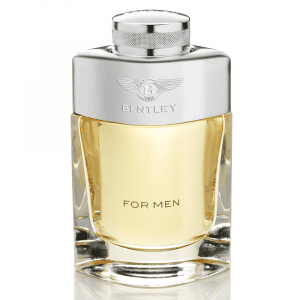 Bentley for Men is nothing but dry spices. There's a big blast of black pepper at the top, and savory bay leaf, with only a hint of bergamot to lighten it up. It's an intense style of perfume, but spice lovers will wear it like mad. The cinnamon and rum notes in the heart add a boozy quality as well. This is a perfume made for an ultra-sophisticated Bond villain, and it's dangerous all the way through.
Burberry for Men is a sweetly aromatic scent that features a heart of sandalwood cologne, jasmine and cedar. These three notes together make for a lush, but dry style with an exotic, narcotic charm. The jasmine keeps the sandalwood and cedar from straying into lumberyard shavings dryness, while the cedar lends the jasmine a sharper edge.
Burberry for Men has a quiet and approachable mystery, making it a great pick for wearing with anything suede in the fall months.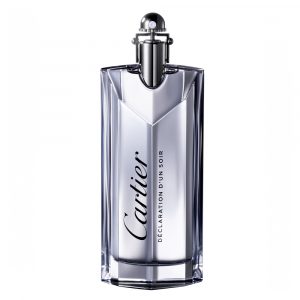 Cartier's perfume line has a sheer, sparkling quality to it that when applied to a spicier scent, turns Declaration D'Un Soir into a bottled version of Aladdin's magic flying carpet. This is a fragrance to wear if you're down for getting lost exploring parts of the city you've never checked out before.
The fragrance is built around a stunning black pepper and rose combination, backed by cardamom and nutmeg. The nutmeg pairs with the sandalwood in the base seamlessly here, and the heat of the spices enhances the overall woody feel.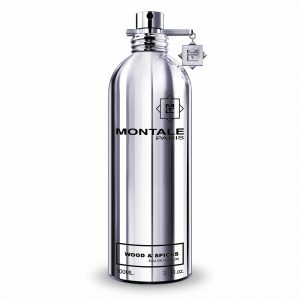 Montale's Wood & Spices might be an option for you to see if you prefer oud-based scents or not. The oud here is not very aggressive or barnyardy, and it's framed by a light, earthy green vetiver note as well as incense. Each part holds up the whole composition equally, so it also makes for a good starter vetiver scent. Something to think about when winter comes, and you might be on the lookout for an earthier, less citrus-based option.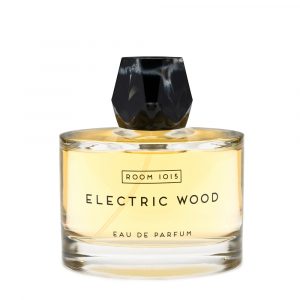 This is a fragrance for the man who's not afraid to try a very unusual scent. The inspiration for Electric Wood is a lead guitar that's been burnt to a crisp, complete with charred wood and hot metallic accords. The cedar here is incinerated, with smoke still rising off the embers.
However, if you want to smell like you get paid to shred in front of a million screaming fans, this is your jam. It's a masculine scent that definitely goes to 11.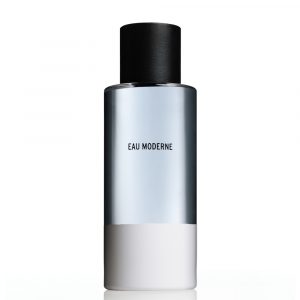 Thirdman colognes are excellent examples of how woody accords can completely elevate a lighter style of citrus-based scent.
The traditional men's style of cologne has always been light, exhilarating citrus that can be splashed on as often as you like. (As opposed to calling all men's perfumes cologne.) Thirdman Moderne takes this idea and smartens it up by including iris and wood accords in the base.
So if you are the kind of man who enjoys occasionally wearing scent, but wants to keep it simple and elegant, this line is perfect for you. The Thirdman colognes are all very distinct, but best worn in the warmer months as citrusy colognes project far better in the heat.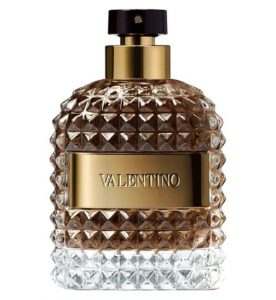 Valentino Uomo is meticulous, Italian perfume made for a man who can pull off staggering sophistication in the subtlest details.
The bergamot scent in the top notes has been burnished to an antique gleam, the coffee and cream accords smell as if they're both freshly-made, with sweet cedar in the base and a leather note tailored by a master craftsman. Uomo is still a dry, woody scent, but one you'd find emanating out of a crystal decanter of top-shelf bourbon.
Eterno, with its combination of mint and saffron laid over a base of cedar and patchouli is a fragrance that should accompany you to dinner out at a fantastic local Indian restaurant. The aromatics here will instantly get your appetite up for fiery foods, while the mint at the top will help keep you cool when the five-star heat hits the table. Don't wear this on an empty stomach.