Burberry
Burberry for Men EDT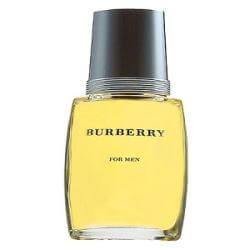 Get a 30-day supply of Burberry for Men EDT
for
$
14.95
Notify me once this scent is available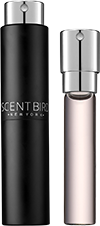 0.27 oz subscription

0.27 oz a la carte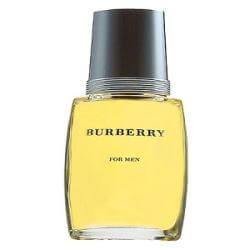 3.3 oz bottle
Share and earn free perfume
Notes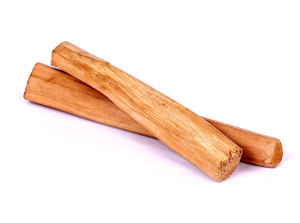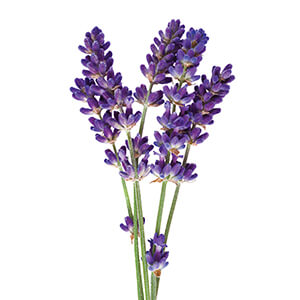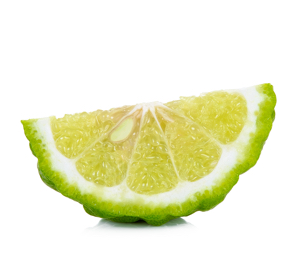 Description
Burberry for Men's powerful combination of fleshy, round green apple and peach top notes with an unfettered vanillic jasmine in the heart create a full-throttle masculine fragrance. Grace notes of mint, lime, and sandalwood offer an aromatic and sophisticated counterpoint to the regal sweetness.
You may also like
Burberry for Men EDT description
Burberry for Men features a rich and complex blend of ripe fruit, opulent white florals, and a discreet background of bright aromatics.
Top notes of black currant, green apple, peach, marigold, and bergamot fuse into a strong, sweet, and muscular opening. The green apple and peach notes are the standouts, with black currant's tart spices balancing out the fruit's sugar. And a slender beam of marigold's dry, green energy cuts through the round, fleshy fruit along with the black currant's tang. The beginning of Burberry for Men announces this scent to be quite full and rich, with no shy amount of sillage and power.
The heart turns the focus from marigold and peach to a lush, radiant jasmine note. It's immediately apparent, even as the fruit in the top develops, with jasmine's decadent, sweet vanilla side in full bloom. Grace notes of bright mint and lime tailor the hem on the jasmine's trail, while sandalwood and cedar flex their arid softness to contrast the voluptuous white floral presence. But again, the main appeal of Burberry for Men is in its unrestrained fullness, with the juiciest and sweetest notes getting all the spotlight in every phase. Peach, green apple, and jasmine quickly emerge as the wrought-iron anchors of this fragrance.
The dry down is a trio of vanilla, musk, and tonka that deeply underscore the vanillic jasmine in the heart. The musk is faint, with just enough presence to punctuate the rich sweetness from the vanilla, jasmine, and tonka as Burberry for Men completes its arc. The tonka and sandalwood are an especially attractive pairing, as they create a smoky, smooth, and polished counterpoint to all the layered velvet in the texture.
Burberry for Men is a fruity fragrance shot through with ample vanilla and spice nuances, and it announces itself with moderate power and tremendous sillage. Applying this scent with restraint is the way to go, and just let its innate strength take over. One spray is plenty. But within the force of its persona there are also plenty of aromatic tangents to discover, making Burberry for Men much more than a masculine fruity floral.
Read more
Burberry for Men EDT by Burberry Reviews
11/09/2017
As every month my smell good came in the mail, this one I like more than other's due to the clean woodsy fragrance. To work or out on the weekend , I enjoy how it makes me smell.
11/09/2017
Definitely one of my favorites so far would recommend
11/06/2017
Smells like a rich man's suitcase
11/02/2017
Awesome scent. Reminds me of the night my oldest was conceived.
11/01/2017
By far one of my favorite scents
10/23/2017
I bought this scent for one of my grown sons but the other on took one whiff and ran off with it. It smelled yummy as he made his mad dash though.😀
10/16/2017
Wife loved this scent. Great for work, play, and a night out.
10/08/2017
Very clean and smooth. The survey they give you allows you to get colognes that you would try. Enjoyed Burberry look forward to scent next month.
10/06/2017
This is a staple in my scent library. It is a versatile scent that can be worn anywhere-from the office to date night.
10/06/2017
My favorite one so far. Perfect for work, at home and going out on date night. Not too powerful, but just the right amount. Kind of pear esque
09/23/2017
Nice romantic light scent.
09/10/2017
Good more casual smell. Comfortable wearing this one to work. Clean, fresher smells.
09/05/2017
Absolutely loved this one. Wife loves it too!
08/27/2017
Great scent for a mature man, not overpowering. Very classy can be worn in a variety of situations.
08/27/2017
This scent was very nice. Very classy masculine scent with a bit of citrus for an exotic hint
08/22/2017
Love the clean scent it has very fresh and crisp got into the Burberry line cause of a friend wearing it. Def a good one not overpowering
08/21/2017
That was awful. I doubt I would even put it as air refresher in my toilet.
08/02/2017
This is by far my favorite scent/fragrance I've received. Not over-powering. I've already gotten a lot of positive feedback.
07/31/2017
I enjoy this scent. Lasts a long time in my opinion. This is now one of my favorite scents.
07/30/2017
I did not enjoy this cologne...The scent does not last but an hour. Did not receive any compliments regarding this cologne...
07/16/2017
My bf loved it❤️ Must have
07/14/2017
Great smell!! Very sexy and lots of compliments when wearing this scent. I will buy a full bottle of this scent. Top shelf!
07/10/2017
Woody, and fresh.
06/22/2017
Fantastic scent and longevity.
06/12/2017
I really enjoy this fragrance. It stays with me all day.
06/07/2017
Very clean with a medium spice
06/02/2017
It smells great, everytime I wear this one my wife is constantly sniffing my shirt, or neck.
06/02/2017
A real nice summer sent
06/02/2017
Very smooth scent, I really like it!
06/02/2017
Very nice scent
05/27/2017
Great smell and long lasting. Really enjoy it.
05/22/2017
Nice smell. Good mans cologne..not too heavy at all
05/14/2017
Good manly cologne. Woodsy and fresh. Not one of my favorites but my boyfriend wears this one alot. And I love it on him
05/11/2017
This is my everyday "I don't know what to wear, I guess I'll wear this" cologne. Its so good. It's fresh and sexy and mysterious and gentle all at once.
05/08/2017
Always my go to. Love this
05/03/2017
Great for every day
05/01/2017
My favorite bottle yet. I only use this for special occasions. My wife loves this one the most. Keep it up ScentBird
04/29/2017
One if my most favorites
04/29/2017
Best smell ever I am in LOVE
03/06/2017
great fragrance
03/06/2017
Amazing scent, I get so many compliments on it.
03/06/2017
very nice... base notes are great for daily and or evening out..
03/02/2017
awesome scent wife will be buying this!
02/25/2017
This one is a classic. Perfect for everyday use, but it shines in the evening with a nice suit. It's clean and masculine. I have owned several bottles of it.
02/24/2017
Really enjoyed this scent. Nice scent. Very classic.
02/03/2017
Not a bad fragrance, very light and understated.
02/03/2017
Subtle, nice for every day
01/29/2017
Very fresh scent not too dry or woody
01/04/2017
Not bad, It just wasn't for me. There was a hint of a floral scent. I prefer the fresh clean scents
01/03/2017
Very enticing to my wife. She loves it.
01/03/2017
My girl liked it
01/01/2017
Absolutely love it,
12/31/2016
Hubby loved this one! Definitely will order a big bottle... my for Valentine's Day
12/31/2016
I love the fragrance
12/02/2016
I didn't like it.
12/02/2016
loved the scent
11/30/2016
Smells delightful
11/02/2016
I really liked this one! I can't say that this is an everyday wearable cologne, but it's definitely great for a nice night out. It doesn't take much either, and the scent last for a really really long time. I definitely need to purchase a standard size bottle.
11/01/2016
It was good, just not my type.
11/01/2016
I never received my October scent.
11/01/2016
You sent the wrong one so I can't rate it.
10/31/2016
I don't know what it smells like you guys sent the wrong one
10/12/2016
Nice to order a Cologne for my husband. The smell is so him. Manly and sexy.
10/05/2016
Always liked it
10/05/2016
how come it dosent share the name on bottle
10/04/2016
It's a good fragrance over all little off from my taste but still good
10/04/2016
The only reason I'm not giving this 5 hearts is because the bottle was cheaply made/put together and did not spray well at all
10/04/2016
Really love this smell crisp n clean. I will eventually get the full size
10/04/2016
it was ok, not too impressed.
10/03/2016
Absolutely love this scent on my husband!
09/24/2016
I think I just found my new favorite cologne. For years I've been using 1 Million by Paco Rabanne, but this one just blew me away, and it lasts for such a long time. I'm definitely buying biggest bottle Burberry has, just not from here, and directly from Burberry, because I will get a better buy there.
09/09/2016
I got this for my boyfriend, I like it a lot, doesn't last very long though.
09/05/2016
I did not like this perfume one bit. First of all, it doesn't smell good. Secondly, I guess its a good thing, it doesn't last.
09/04/2016
One of my favorites
08/28/2016
This is one of my favorite smells... I have always loved it and I keep a bottle on hand all the time
08/01/2016
Great scent but it doesn't last long, maybe an hour to two hours. I have received compliments from it though.
07/21/2016
Pretty well scent. Great for casual everyday wear.
07/01/2016
One of my favorites
07/01/2016
This is a great choice! One of my top favorites!
06/08/2016
Pretty legit - tons of compliments at work as well as a few who automatically recognized the scent with a smile :)
06/08/2016
Great Scent. Good mix of masculine and sweet.
05/29/2016
Burberry is awesome I love this smell my next big bottle will be this one
04/29/2016
I just received my 2nd scent..Burberry from Kenneth Cole. I love it! I'm thinking about buying a larger bottle of it.
03/29/2016
I love this scent. It's masculine and perfect for many occasions. Clean and fresh, but not overwhelming.
03/05/2016
Nice but very sweet. A little goes a long way. Good for evening but not for office, may be too strong for some people.
02/22/2016
Amazing scent but doesn't last more than a couple hours.
02/02/2016
I like this cologne, but it seems to fade quickly.
01/31/2016
Great classic scent with a modern twist
12/30/2015
Subtle, very clean and warm scent.
12/08/2015
I loved this scent. It's fresh, but not overpowering. Very subtle, every one loves it. I get complimented often about smelling great!
11/10/2015
This fragrance is the Bomb! Meaning Good..I work at Dept store and women walked by me and said you smell soo good.Thanks Scentbird
11/02/2015
Nice but doesn't stick around for long.
11/01/2015
Scent does not last much
10/29/2015
Nice and clean.. the way I like it.....
10/23/2015
Love this scent!
10/06/2015
It has a nice , sweet smell. But the smell doesn't last long . but still good tho.
10/06/2015
I love this sent!!!... It is so all some !!!
10/04/2015
Very classic smelling cologne. Smells vintage and fresh while not being overly powerful or weak.
10/01/2015
It's a fresh scent, but certainly not my favorite.
08/30/2015
Great clean slate bare bones smell it's not meant to take you on a journey or anything like that but that's why its good. It's an everyday scent that meant for weather not too hot and not too cold . Best for fall but you could use it year around if you just wanted a scent thats great for the average day