Burberry
Burberry for Men EDT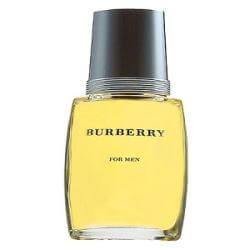 Get a 30-day supply of Burberry for Men EDT
for
$
14.95
Notify me once this scent is available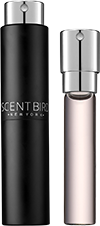 0.27 oz subscription

0.27 oz a la carte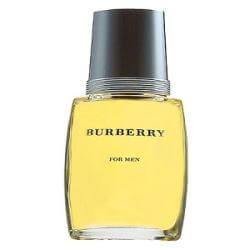 3.3 oz bottle
Share and earn free perfume
Notes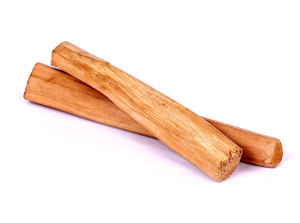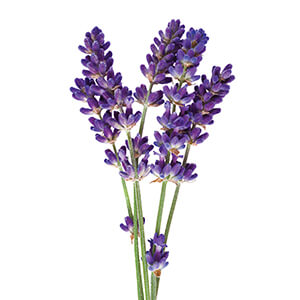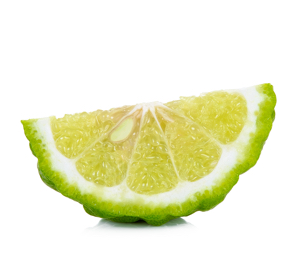 Description
Burberry Classic for Men complements the style and image of Burberry fashion. The fragrance is a harmonious blend of tranquility and passion, elegance and naturalness, creating a fresh, clean scent.
You may also like
Burberry for Men EDT by Burberry Reviews
09/10/2017
Good more casual smell. Comfortable wearing this one to work. Clean, fresher smells.
09/05/2017
Absolutely loved this one. Wife loves it too!
08/27/2017
Great scent for a mature man, not overpowering. Very classy can be worn in a variety of situations.
08/27/2017
This scent was very nice. Very classy masculine scent with a bit of citrus for an exotic hint
08/22/2017
Love the clean scent it has very fresh and crisp got into the Burberry line cause of a friend wearing it. Def a good one not overpowering
08/21/2017
That was awful. I doubt I would even put it as air refresher in my toilet.
08/02/2017
This is by far my favorite scent/fragrance I've received. Not over-powering. I've already gotten a lot of positive feedback.
07/31/2017
I enjoy this scent. Lasts a long time in my opinion. This is now one of my favorite scents.
07/30/2017
I did not enjoy this cologne...The scent does not last but an hour. Did not receive any compliments regarding this cologne...
07/16/2017
My bf loved it❤️ Must have
07/14/2017
Great smell!! Very sexy and lots of compliments when wearing this scent. I will buy a full bottle of this scent. Top shelf!
07/10/2017
Woody, and fresh.
06/22/2017
Fantastic scent and longevity.
06/12/2017
I really enjoy this fragrance. It stays with me all day.
06/07/2017
Very clean with a medium spice
06/02/2017
It smells great, everytime I wear this one my wife is constantly sniffing my shirt, or neck.
06/02/2017
A real nice summer sent
06/02/2017
Very smooth scent, I really like it!
06/02/2017
Very nice scent
05/27/2017
Great smell and long lasting. Really enjoy it.
05/22/2017
Nice smell. Good mans cologne..not too heavy at all
05/14/2017
Good manly cologne. Woodsy and fresh. Not one of my favorites but my boyfriend wears this one alot. And I love it on him
05/11/2017
This is my everyday "I don't know what to wear, I guess I'll wear this" cologne. Its so good. It's fresh and sexy and mysterious and gentle all at once.
05/08/2017
Always my go to. Love this
05/03/2017
Great for every day
05/01/2017
My favorite bottle yet. I only use this for special occasions. My wife loves this one the most. Keep it up ScentBird
04/29/2017
One if my most favorites
04/29/2017
Best smell ever I am in LOVE
03/06/2017
great fragrance
03/06/2017
Amazing scent, I get so many compliments on it.
03/06/2017
very nice... base notes are great for daily and or evening out..
03/02/2017
awesome scent wife will be buying this!
02/25/2017
This one is a classic. Perfect for everyday use, but it shines in the evening with a nice suit. It's clean and masculine. I have owned several bottles of it.
02/24/2017
Really enjoyed this scent. Nice scent. Very classic.
02/03/2017
Not a bad fragrance, very light and understated.
02/03/2017
Subtle, nice for every day
01/29/2017
Very fresh scent not too dry or woody
01/04/2017
Not bad, It just wasn't for me. There was a hint of a floral scent. I prefer the fresh clean scents
01/03/2017
Very enticing to my wife. She loves it.
01/03/2017
My girl liked it
01/01/2017
Absolutely love it,
12/31/2016
Hubby loved this one! Definitely will order a big bottle... my for Valentine's Day
12/31/2016
I love the fragrance
12/02/2016
I didn't like it.
12/02/2016
loved the scent
11/30/2016
Smells delightful
11/02/2016
I really liked this one! I can't say that this is an everyday wearable cologne, but it's definitely great for a nice night out. It doesn't take much either, and the scent last for a really really long time. I definitely need to purchase a standard size bottle.
11/01/2016
It was good, just not my type.
11/01/2016
I never received my October scent.
11/01/2016
You sent the wrong one so I can't rate it.
10/31/2016
I don't know what it smells like you guys sent the wrong one
10/12/2016
Nice to order a Cologne for my husband. The smell is so him. Manly and sexy.
10/05/2016
Always liked it
10/05/2016
how come it dosent share the name on bottle
10/04/2016
It's a good fragrance over all little off from my taste but still good
10/04/2016
The only reason I'm not giving this 5 hearts is because the bottle was cheaply made/put together and did not spray well at all
10/04/2016
Really love this smell crisp n clean. I will eventually get the full size
10/04/2016
it was ok, not too impressed.
10/03/2016
Absolutely love this scent on my husband!
09/24/2016
I think I just found my new favorite cologne. For years I've been using 1 Million by Paco Rabanne, but this one just blew me away, and it lasts for such a long time. I'm definitely buying biggest bottle Burberry has, just not from here, and directly from Burberry, because I will get a better buy there.
09/09/2016
I got this for my boyfriend, I like it a lot, doesn't last very long though.
09/05/2016
I did not like this perfume one bit. First of all, it doesn't smell good. Secondly, I guess its a good thing, it doesn't last.
09/04/2016
One of my favorites
08/28/2016
This is one of my favorite smells... I have always loved it and I keep a bottle on hand all the time
08/01/2016
Great scent but it doesn't last long, maybe an hour to two hours. I have received compliments from it though.
07/21/2016
Pretty well scent. Great for casual everyday wear.
07/01/2016
One of my favorites
07/01/2016
This is a great choice! One of my top favorites!
06/08/2016
Pretty legit - tons of compliments at work as well as a few who automatically recognized the scent with a smile :)
06/08/2016
Great Scent. Good mix of masculine and sweet.
05/29/2016
Burberry is awesome I love this smell my next big bottle will be this one
04/29/2016
I just received my 2nd scent..Burberry from Kenneth Cole. I love it! I'm thinking about buying a larger bottle of it.
03/29/2016
I love this scent. It's masculine and perfect for many occasions. Clean and fresh, but not overwhelming.
03/05/2016
Nice but very sweet. A little goes a long way. Good for evening but not for office, may be too strong for some people.
02/22/2016
Amazing scent but doesn't last more than a couple hours.
02/02/2016
I like this cologne, but it seems to fade quickly.
01/31/2016
Great classic scent with a modern twist
12/30/2015
Subtle, very clean and warm scent.
12/08/2015
I loved this scent. It's fresh, but not overpowering. Very subtle, every one loves it. I get complimented often about smelling great!
11/10/2015
This fragrance is the Bomb! Meaning Good..I work at Dept store and women walked by me and said you smell soo good.Thanks Scentbird
11/02/2015
Nice but doesn't stick around for long.
11/01/2015
Scent does not last much
10/29/2015
Nice and clean.. the way I like it.....
10/23/2015
Love this scent!
10/06/2015
It has a nice , sweet smell. But the smell doesn't last long . but still good tho.
10/06/2015
I love this sent!!!... It is so all some !!!
10/04/2015
Very classic smelling cologne. Smells vintage and fresh while not being overly powerful or weak.
10/01/2015
It's a fresh scent, but certainly not my favorite.
08/30/2015
Great clean slate bare bones smell it's not meant to take you on a journey or anything like that but that's why its good. It's an everyday scent that meant for weather not too hot and not too cold . Best for fall but you could use it year around if you just wanted a scent thats great for the average day