Valentino
Valentino Uomo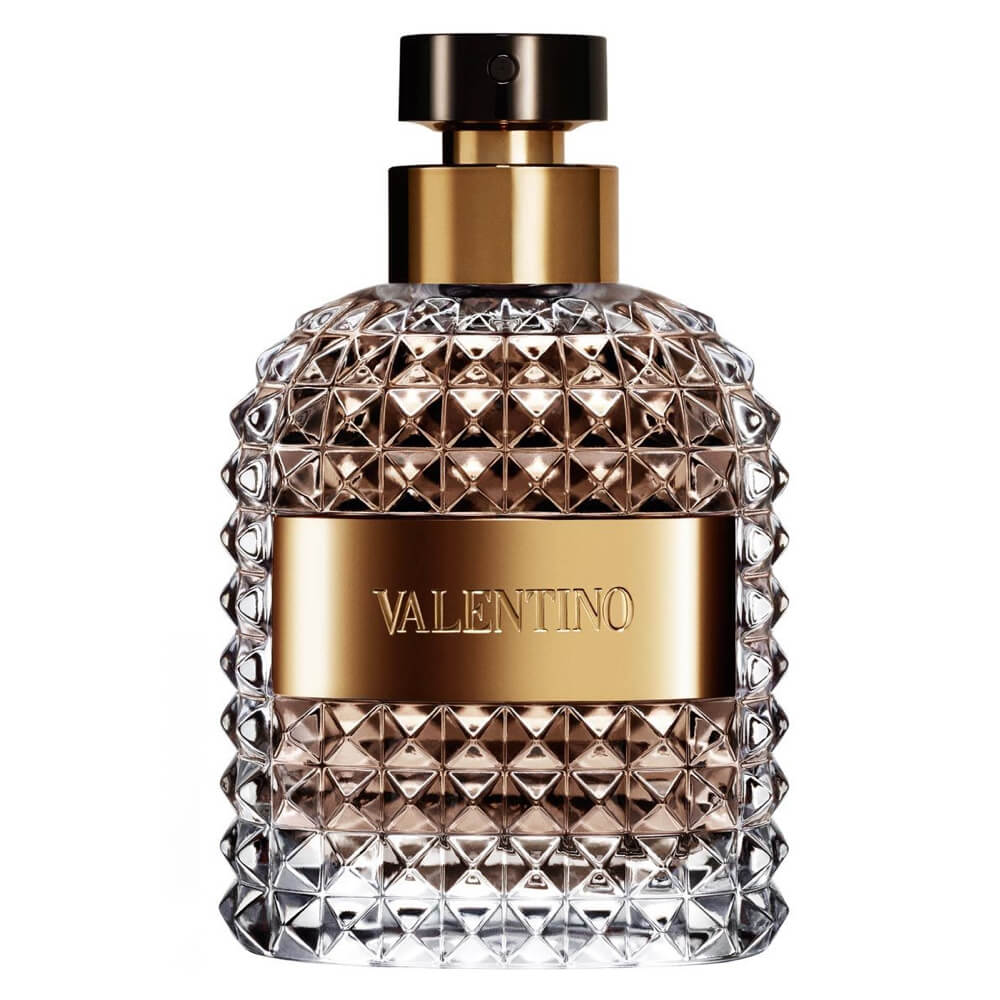 Get a 30-day supply of Valentino Uomo
for
$
14.95
Notify me once this scent is available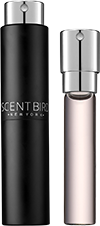 0.27 oz subscription

0.27 oz a la carte
Share and earn free perfume
Notes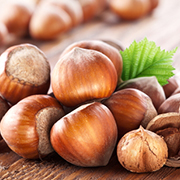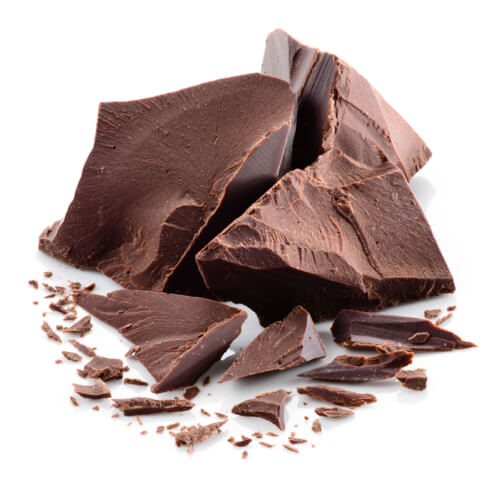 Description
Valentino Uomo's cool, crisp bergamot and green myrtle introduce a smooth and luxuriously rich heart of coffee, chocolate, and hazelnut. Final notes of deep leather and cedar add their dry, supple allure to the base of this unforgettably masculine gourmand fragrance.
You may also like
Valentino Uomo description
One style of perfume that clearly doesn't get enough love is the bright-eyed coffee scents.
The aroma of freshly roasted coffee beans is one of the most indulgent and enjoyable scents in our environment, and being able to wear it around town is a total blast. Coffee scents are difficult to pull off, however, because it's the roasted tone that lights us up, and if you don't have enough scorched bean smell, it's like you just launched an extra-large drive-thru cup of cheap java all over yourself driving to work.
Luckily for virtual coffee aficionados, there is Valentino Uomo. Uomo is a coffee lover's dream scent – not only are roasted coffee beans the main note in the heart, but they're surrounded by chocolate, hazelnut, leather, and cedar as well.
Valentino Uomo starts with a zingy tandem of bright orange bergamot, spiked with myrtle's whoosh of cool, eucalyptus-like energy. This sudden wind of citrus is important to how this fragrance continues, as without it, the full, roasted flavor of the coffee bean accord in the heart wouldn't grab you half as much.
You need the acidic pop of citrus in the top notes to balance the dusky richness of the coffee, chocolate, and hazelnut. (It's the same principle behind drinking champagne with chocolate – the bubbly fizz cuts through the rich fat of the sweets.)
The myrtle note is also a lovely textural balance to the thickness of the gourmand notes – it aerates the density of the heart, so all that deliciousness doesn't turn into a chocolate avalanche OD and ruin the fun.
Valentino Uomo is also remarkable for the amount of time the heart takes to offer up all that dessert tray distraction – the chocolate, coffee, and hazelnut notes linger for a long while before the dry chirp of the cedar base note starts to chime.
But when the dry down does finally arrive, Valentino Uomo quickly becomes your olfactory wingman. Because let's face it – after all that sweetness in the middle of this scent, someone you want to notice you already has, and the leather note buried in the base is exactly the masculine smell you want in the air afterwards.
It's extremely hard to resist a stunning combination of chocolate, coffee, and hazelnut icing AND supple black leather. But just in case, Valentino Uomo follows up all the gourmand-and-leather fireworks with that bright cedar note to end the fragrance on, so you don't have to rock the unibrow Brando vibe all night, and just be yourself.
Uomo is a gourmand scent that has your back, and intuitively knows what makes a man smell the most attractive, whether it's date night or you're making an emergency run to the coffee shop in your pajamas on Sunday morning.
Read more
Valentino Uomo by Valentino Reviews
11/14/2017
My very first scent bird. Smells nothing short of amazing. My favorite so far
11/14/2017
Great scent!!!!!!!!!!!!
11/06/2017
I enjoyed the fragrance a ton... I thought I was getting the intense version of this scent but I was pleased nonetheless... I would have liked it more if I got more compliments but hey... it got the job done.
11/03/2017
I got this for my husband he likes it, it's ok but to me it smells like something an older person would wear
11/02/2017
Great scent . Ok performance 4 to 5 hours.
11/02/2017
Smells great, I tried this before in a tiny tester tube. Glad I picked it out. I would recommend it to people in their 20's. But anyone could like it.
11/01/2017
very nice.was a hit with hubby.
11/01/2017
It's a great sweet smell.. The misses loves it.
11/01/2017
Absolutely love this cologne!
10/27/2017
Excellent! Long lasting, great fragrance and perfect for any occasion!
10/27/2017
Masculine but not too strong! Great choice.
10/22/2017
Great Smelling cologne, had a sample of it awhile back and remembered the bottle. Very distinct and clean with a sweet undertone great for a sophisticated night out or up close with someone in the VIP room hahaha. Long lasting for me and definitely in my nighttime rotation from now on.
10/21/2017
Favorite so far
10/20/2017
I really like this one. It's fresh, but mature. It's woody, but sweet. It's there, but not over powering. It's also very distinct.
10/14/2017
Not really my favorite :/ it's good but not something i'd go for..
10/05/2017
I love it the best
09/19/2017
ONE OF THE BEST PURCHASES I HAVE EVER MADE!!!!!!
09/10/2017
I consistently like this one. I think it's great for going out but also not too aggressive for work. The girlfriend has told me she doesn't like it, but then smells it on me and really likes it. One of my favorites!
09/09/2017
Light n fresh kind of week scent
09/05/2017
Really love this one. Just a light trace of what reminds me of a bouquet of flowers
09/05/2017
Love the fragrance!!! Definitely one of my faves
09/05/2017
I love this sent to beautiful, elegant and manly!
09/05/2017
I love the citrus tones and the length of the scent. I work all day and still smell good when I get home.
08/27/2017
Okay, the scent is too light for me
08/27/2017
It is okay. It has a light flora scent. I like a more woody smell myself.
08/26/2017
This is my most favorite cologne recently, I mostly used Dior's Fahrenheit and Parfums de Marly Oajan from years. But Valentino Uomo is top notch
08/18/2017
This is my new number one scent. Great for the office and not too strong. However it has staying power and the ladies love it!
08/14/2017
I have never heard of this cologne before but what I have searched was good colognes for spring and summer and It recommended this one. So I requested it twice. Still love it. Ladies love it. The right Valentino, amigo.
08/09/2017
Fancy, smells amazing
08/07/2017
Some times the thing that confuses me most selecting my next cologne is actually reading the reviews. Some say a certain scent is their favorite and the best ever while others say (and this is the most used criticism to the point where I wonder if some people think it's the most horrible criticism they can come up with....."Meh, this scent is powdery, feminine and doesn't last two minutes. SO..having said all that to say this...this is my third scent with Scentbird and it is my least favorite, BUT that's not a bad thing. My first was Dark Rebel, my second was Bleu from Issey Miyake and I really loved them both. This scent is great but coming on the heels of two great month's worth it just seemed a little ordinary. I don't have the proper terminology like middle note, base note, blah, blah,blah....I can just say it smells a little spicy and a little woody. It's not too strong and it's not too temporary, although it might not last an eight hour day. If I had received it first, I would still have loved it, probably moreso since I didn't have the others to compare with. So, I can say it's not a bad purchase (I use it as my ordinary day cologne so that I can save the other two a little longer) but I have too many other possible selections to put this back in my queue anytime soon. For those who think my Dark Rebel or Gucci Pour Homme is too strong, this is similar and maybe more befitting of....you complete wimps. Just kidding, but if you like it to be all flowers and potpourri, this might not be the one for thee. See what I did there?
08/07/2017
very nice, wears well. great for work.
08/05/2017
It is one of the sexiest scents I've ordered!! Love love love it!!
08/02/2017
By far my favorite scent smooth, clean, sweet yet masculine and not overpowering and last all day for me.
08/02/2017
It smells very musky and sweet, not my favorite scent, it kind of reminds me of something someone a little older might wear.
07/31/2017
Smells like a woman's cheap perfume. Nothing masculine about it. Reminds me of what a 7 year old girl would buy from the drug store. Really bummed because this was my first scent, and I will never wear it, and won't even give it away.
07/14/2017
I loved it. Once i put it on everyone asked what i has on.
07/12/2017
Great scent but a little too woodsy for my taste...
07/05/2017
Love it and everyone that smelled it complimented me on the smell. It didn't last all day though like others have said.
06/29/2017
Great scent and other people love it just fades away to quickly and becomes pretty dull. I'm disappointed in scentbird as a whole. Shipping takes forever. The samples don't last a month, and the cologne fades too quickly. I think I'm going to try another scent service :/
06/27/2017
Good cologne, little on the weaker side for my taste but still a good scent.
06/27/2017
Good cologne ...smells good to me but my wife doesn't like it very much ...not my go to cologne used it a couple times now it's just laying around
06/27/2017
Good cologne great smell to it ...my wife doesn't like it tho
06/22/2017
Very much like this one
06/20/2017
Ive heard good things of the intense version so I tried this since it was available. Good, not mind blowing. Sweet smell, did not last long with 3 sprays. Would be a solid intimate close encounter scent on a date, not overwhelming at all.
06/16/2017
One of THE BEST Fragrances! The scent lasts all day!
06/12/2017
This reminds me of chocolate or an axe type cheep stuff
06/11/2017
One of our favorites so far!
06/10/2017
This is one of my go to scents. It has a powdery smell. I like the intense better and wish scentbird was put it in their lineup but this is a signature scent for myself.
06/07/2017
Love the scent. Got everyone's attention....
06/02/2017
Definitely one of my absolute favorites
06/02/2017
I really like this scent. Is well done.
06/02/2017
Pretty nice smell and lasts for hours!
06/02/2017
I would NOT recommend this fragrance to anyone of my friends . To me it does not smell very masculine at all . It actually smells like a body spray my girlfriend wears , very sweet & feminine . my 1st scentbird disappointment .
06/01/2017
Not a very masculine smelling scent. Not bad overall, but I won't get it again with the other better ones I've had.
05/26/2017
I gave this 4 stars because my wife really likes it. I, on the other hand, was only mildly impressed by it. It was ok, nothing ground breaking. It smells best in the first hour or two. To me, the dry down smells almost like a vetiver (more dry hay like), which, if you like that, it's good. I don't think it's a bad thing, but I was hoping for something different, something more.
05/14/2017
This is definitely an evening scent. I received so many compliments on this fragrance. It has a deep rich coffee and cream aroma. Very manly. It starts off heavy and simmers to a smolder after about 2 hours. I will be adding this to the collection.
05/11/2017
Great smell, I use it for going out. A bit strong at first and dims out throughout the day. Will be buying a full bottle soon to add to my collection.
05/04/2017
I LOVE this fragrance. It's a bit too heavy for everyday use, but it's a lovely scent for an evening out. I find that it starts off powerful and slowly fades into something softer after a few hours. I definitely want a full bottle.
05/03/2017
Very classy, masculine, versatile smelling fragrance. I think this fragrance would work best on any occasion where you have to be in a more formal dressed situation!!! I love it, will purchase a bottle.
05/03/2017
smells really good and already bought a big bottle
05/03/2017
Very old school smell. Reminds me much like my grandfather's cologne. The scent does get better with time. Oddly enough, it smelled smoother and less 'old school' after about a hour.
05/03/2017
love this one, smells great and lasts all day
05/03/2017
Lovely scent. Very soft and gentle. I feel you can wear this fragrance any time of the day. Can be use for date night or office, it won't offend the people around you.. It lasts on my skin 8-9h.
04/29/2017
Na im good. By far the most unappealing scent ive gotten so far. Smells cheap and something an old woman would wear. Disappointed.
04/26/2017
This fragrance is now one of my new favorites! I love how this fragrance can go from the office to an after 6 mixer and still not be overpowering to others' senses. A must buy...
03/12/2017
This is such a great fragrance you must try one of the best
03/10/2017
Very nice scent. Pretty sweet and not the most masculine but received a lot of compliments and the best one was that it smelled like a rich man. It's not an everyday fragrance but it'll definitely work wonders on date nights and other special occasions.
03/07/2017
Based on the reviews and description, I was looking forward to it. But when i tried it, the first thing that hit me was it smelled like a womens' perfume. Just not to my taste. Oh well, there are plenty of others.
03/06/2017
I like this fragrance reminiscent of Cartier's Declaration but not as strong. I wish they had the intense version to try.
03/06/2017
I've been told I smell like success.
03/05/2017
Classic and sensual
03/05/2017
My favorite selection thus far! Will be buying a bottle of this if I can find a good sale... In the meantime may order another vial from Scentbird, lol!
03/05/2017
Even though this fragrance is for women I really enjoyed this light fragrance it was almost like wearing baby powder but with a littl something extra very soft fragrance, if you guys wanna cuddle this is truly the one to to do it with
03/05/2017
Great scent, but fades quickly.
03/05/2017
Had this for my husband to try. It has a powdery smell to it. More a perfume then a cologne.
03/05/2017
Awesome, awesome, awesome. A must part of yur collection.
03/05/2017
Slightly musky but a nice fresh scent. Good for a night out
03/05/2017
A fragrance for MEN! Seductive and alluring, a classic scent.
03/05/2017
Amaze! Love it.... makes me feel seductive 💁🏼‍♂️
03/05/2017
It smells so good.
03/04/2017
Nice scent for the price of the regular size Bottle and as big as Valentino name is as a brand I expected more
03/04/2017
Loved this smell!
03/03/2017
Really liked it.
03/03/2017
Great scent! Great projection and performance.
03/03/2017
Very smooth and warm scent. Not too much of an expert but have had some good conpliments
03/01/2017
Possibly my favorite ever. Light and clean with a powdery hint.
02/27/2017
Another one that's a bit old for me. Too musky and forefront for me. Not subtle in the least bit.
02/22/2017
Love this smell.
02/07/2017
This smell makes me and others smell me again
02/07/2017
This is perfect for a rainy or cold, gray day because it smells like dark chocolate, coffee, worn leather and cedar. It's the perfect subtle, romantic, masculine scent that works as well for the office as it does for date night. I would have never thought of wearing Valentino before - I'm glad I tried this one.
02/07/2017
Lovely for men
02/06/2017
One of the best colognes on here
02/05/2017
The smell was wonderfully strong and long lasting. It's one that I would definitely tell others about. I like it very much!! I rate it 5.
02/05/2017
Love it, smells like candy
02/05/2017
Great scent got it and I love it want to try tit get my nose on the uomo intense soon as well
02/04/2017
I like this fragrance, it was sophisticated and elegant. Great for night and social gatherings. Classy and appealing.
02/04/2017
This one is beautiful it's sweet, creamy and sexy. It starts off splash of citrus with a light nutty sweetness dries down to a nice sweet woody scent solid 8.5 out of 10
02/04/2017
This cologne is everything I expected. It is sophisticated and unmistakable!
02/04/2017
*Amateur review* Aftershave, pipe tobacco, chocolate (and baby powder?). Very sweet scent, refined, despite the name it could also be feminine. I have an older male friend that owns a jewelry store who would be very at home in this cologne. Not quite 'me' but a very nice scent.
02/04/2017
Wowziers! It has been way too long since I liked a cologne this much. I have a cabinet full of $100.00 dollar fragrances bought at department stores, $15.00 from Scent bird and I have never ever felt this amazing with another scent on♡♡♡♡♡♡
02/04/2017
it's very subtle with a exquisite and long lasting scent.
02/03/2017
I'm TOTALLY PISSED OFF RIGHT NOW..!! My January cologne was supposed to be shipped to my home over two weeks ago, and I STILL HAVEN'T received it!!!!! I am NOT HAPPY!!!
02/03/2017
A very good smell on them cold days & wearing it at night is definitely a plus for romance.
02/03/2017
It's spicy and warm. I smell vanilla and pepper undertones on my skin. I'm a bit timid to wear it to work, but I work in healthcare.
02/03/2017
Really pleasant, rich scent. Valentino Uomo is smooth and elegant; just right for a night out. I'd also wear it in the office. The bottle design is also very cool. I think most people would enjoy this scent. I get many complements.
02/03/2017
Love it fresh and clean
02/03/2017
Nice fragrance
02/03/2017
Let's be clear this scent is for the "I feel like "NEW MONEY" days and night's!" From the first SPLASH to HOURS later you will receive compliment after compliment and bring joy to each individual who passes, hugs or just has the opportunity to get a whiff of thus AMAZING MAN FRAGRANCE.
02/02/2017
This is a very nice, very clean, and very sweet smell. I think it can be used for multiple occasions or purposes. It's sophisticated enough to use for going out but also appropriate for a work environment.
02/02/2017
Very sweet and very pleasing romantic fragrance
02/01/2017
Lot of compliments
02/01/2017
Top of the Line Date Night Scent. I got this twice!
02/01/2017
Great masculine scent.
01/31/2017
Awesome. It gets better with time and definitely good for every man.
01/31/2017
This cologne is very strong BUT its just the right mixture of masculinity and femininity. So far everyone who passes by me complimented me about it.
01/29/2017
I just received this the other day the smelled good projection isn't strong as i'd like on my skin projects better when spray on clothes. love the smell though enough to think its bottle worthy
01/29/2017
Amazing fragrance, very similar to Dior homme, long lasting....
01/26/2017
This was my first perfume that I picked on a whim... And I LOVE it! It's the perfect amount of sorta spicy-musk (or musky-spice?) that finishes with an unexpected subtle, sweet softness. A little bit goes a long way with this one which is a nice perk!
01/25/2017
I really like it. It has a nice spicy smell to start, with sweet undertones.
01/24/2017
Interesting smell, but nice
01/22/2017
Not my particular taste but I really enjoyed it. Strong at first, but not overpowering. Lasts long enough. Probably sweeter than a cologne I'd pick out myself, and I didn't notice the wood as much as some people mentioned, but It's been a pleasant surprise. I'd consider buying a full bottle.
01/17/2017
It is nice, just not for me.
01/14/2017
My dad has a membership with Scentbird and absolutely loved this scent! He is always skeptical about trying new scents but he decided to give Valentino Uomo a try and fell in love! Mom was loving his scent too ;). You can smell the wood.
01/07/2017
Smells very woody with small hints of citrus and i love it; in fact im looking to purchase a full bottle
01/06/2017
My favorite scent so far. Depth, mystery, very striking.
01/06/2017
High quality ingredients & scent! Definitely not for younger men. Classy! Sophisticated!
01/06/2017
Nice light smell. Doesn't last long though. Overall I would keep this in rotation
01/04/2017
Great smell for the nightlife
01/04/2017
this one is growing on me the more i wear it. its a good masculine scent for sure
01/04/2017
Wow this scent is freaking awesome it has a sweet scent. Is not a strong scent but more like a smooth and chill scent two or three sprays would do the trick enjoy everyone. Ps. I do recommend this.
01/03/2017
Really good scent
01/03/2017
I really enjoy this scent. It's sweet, but also masculine. I wear this mostly to the office since it's subtle.
01/03/2017
Would not be my top pick if I smelled it in a store first; however, it is an overall nice smell. The one con is that it is a bit strong and made me light headed.
01/02/2017
Great smell, getting complimented frequently
01/02/2017
This really is a nice scent. It's very much like Dior Homme Intense which is a favorite of mine but has its own identity.
01/02/2017
Very mature masculine
01/02/2017
Long lasting scent. Very nice for everyday
01/02/2017
It was just what I thought it would be smooth beautiful fragrance
01/02/2017
Awesome, and my lady loves it. This is a winner.
01/01/2017
Love the scent. Sweet. Seductive. Last all day
01/01/2017
Love this scent it is strong and lasts all day
01/01/2017
To be honest my least favorite scent of the ones I've received this far. Not a bad scent just not for me.
01/01/2017
Love this one!
12/31/2016
Smell very good
12/31/2016
Very classy fragrance. Definitely not your father's colonge.
12/31/2016
Very Strong fragrance and avoid it if you are not a huge fan of strong perfumes!!!
12/31/2016
This one's... Interesting. At first it struck me as a bit too Feminine for my Taste. but I decided to continue wearing it so it could settle through all the notes. Once it settles, I'd say from the Heart to the Bass Notes, It mixed with my Chemistry quite well. I was surprised how many Compliments I received, though it was most effective in close proximity. I'd say it gives a Vintage, Kickback Air and reminds one of how good it felt to put on a Valentino suit and take your Gal out on a Saturday Night...
12/31/2016
Amazing smell and long lasting
12/31/2016
Smells sweet and sexy with a touch of the manly musk . It's supposed to be a cologne so I ordered for my hubby but after smelling it I decided to keep it as my new sexy winter scent lol definitely love this one! If you love sweet smelling men's cologne this is a good one to try
12/30/2016
Great cologne. Very strong and stays with you. More rich smells, manly but smells like older rich man, Nice complexity. perfect for dinner out or in the evenings when you want to the ladies to notice.
12/30/2016
Sweet scent, can be a little too sickly if applied too much....delectable nonetheless!
12/30/2016
Great winter scent! Has a sweeter smell.
12/29/2016
Great Strong smell
12/29/2016
It Is Amazingly Amazing lol I looooove it, I get sooo many compliments when wearing.... definitely worth buying!!!!!
12/23/2016
I'm new to Scentbird and this was the first cologne I chose and I'm so glad I did! It smells wonderful!! Very masculine scent. I'm excited to wear it out tomorrow. Enjoy!!
12/21/2016
Smells like an upscale bathroom.
12/15/2016
Love this one, and last a long time.
12/15/2016
nice and smells great! its too strong at first but you get used to it and it is wonderful
12/14/2016
I love this scent I get lots of attention when I wear it
12/09/2016
Definitely my favorite of all the scents I've received. It smells so unbelievably good. It's like fruity but not sweet. I've gotten more then a few compliments. Will look to get the whole bottle soon.
12/07/2016
Love it....but it disappears too quickly.
12/06/2016
It's ok.woman like it so that's all that really matters
12/05/2016
Nice! A daytime scent...
12/05/2016
I like the smell. However, I been told by women that I smell like a casino. Lasting time 5/10
12/05/2016
Strong scent at first. Dry down is good and lasts long.
12/04/2016
Light and somewhat sweet at first spray. Then fades quickly and it pretty unnoticeable. Not unpleasant, but also not for me.
12/02/2016
Very clean and almost sweet scent
12/01/2016
Smells great. Got my girls attention real quick.
12/01/2016
Smells Amazing and lasting i call this "The Juice"
12/01/2016
Seductive, slightly sweet
12/01/2016
Sexy and sweet yet masculine smell that lasts
12/01/2016
Nice mellow and cool, also it's not all in face scent.
11/30/2016
LOVE .. Smells great , I got this for my son and he loves it too . LOTS of compliments
11/30/2016
This has strong scents of vanilla and powder. Does not last very long either.
11/30/2016
A good evening scent for the darker male with heavy testosterone.
11/29/2016
Love it and stays on for a long time
11/29/2016
A good daytime scent for when your feeling yourself!!
11/29/2016
Nice scent. Appropriate for this season. Spicy.
11/28/2016
What a great, delicious scent. Perfect for date night. Soft, sweet, enticing, and somewhat close to the skin. Hazelnut and cocoa come through pretty clearly in the opening, and then vanilla, woods, and a soft leather vibe on the dry-down. My wife loves this one and says I'm not allowed to wear it when she's not around.
11/22/2016
great smell i liked it
11/17/2016
VERY sweet scent, like cotton candy that fades to a vanilla-caramel-nut-mocha frappe. Some spice and cedar come through on the dry down. You'll need a shot of insulin with this stuff!
11/11/2016
Smells good, it's not as long lasting as I would like
11/09/2016
See my review below please. It got cut off and I can't delete it. What I was saying though is that it teeters on the edge of being unisex but it's not feminine. It does have some similarity to Dior Homme. Apparently Valentino Uomo Intense is even better than this one. Looking forward to trying it although sadly Scentbird does not offer it.
11/09/2016
A pretty enjoyable scent that's great for the colder weather. It starts off with a very chapstick like smelling opening. After about 15 minutes it turns into a very nice coffee/chocolate scent. It teeters on
11/08/2016
I love the mix between sweet yet spicy. Its perfect for any time of the day, but I would wear it more in the evening.
11/08/2016
Your best friend is not one who jumps into your life with the thrust of a pursing lion determined ambitions. Rather your best friend is the one who with subtle loyalty, has always been there. As to when they got there remains a mystery. Nonetheless, when you needed that best friend, they were there. Like a "best friend", Valentino Uomo, graced with subtle loyalty is there for you. the Top note I found aloof, absence of appeal and inconsequential. (But, isn't that how some long lasting friendships start?) As I was about to walk into my area of expertise, I needed a friend, a fragrance that bespoke confidence. At that very moment I realized that I was not alone, the Mid note had emerged with quiet yet bold dignity of a supportive friend. Oh my! How I was ready for what came my way. My friend, Uomo, was not a fleeting devotee either, but remained with me as for the duration. Would I recommend? Absolutely Not! Why? I want to be the only one in the room with the matchless allure of my new best friend, Valentino Uomo. After spending the day with your friend, the good byes linger, as did the base note, without ever diminishing in dignity. I look forward to tomorrow my "friend" Thank you Valentino.
11/04/2016
Good scent. Smells like Dior Homme somewhat. Longevity about 4-6 hours. I want to try the intense version.
11/03/2016
Sexy and passionate. My lady loves it.
11/03/2016
I would say it's a very nice scent. It's a little sweeter than I prefer and it smells a little more mature than I'm looking for. However, it would probably go great on some people.
11/03/2016
Long lasting classy scent! Great for date night! It's that kind of fragrance that will help keep your woman or help you attract one!
11/02/2016
My son really enjoyed this cologne so that's why I gave it 4 stars. It was a bit powdery for a cologne in my opinion.
11/02/2016
Husband couldn't stand this fragrance.
11/02/2016
Very old man grandpa smell wife hates it.
11/02/2016
One of the best
11/02/2016
Not my favorite scent. Very mature/ masculine smell
11/01/2016
Scent is more subtle than I had envisioned and does not last very long in my opinion.
11/01/2016
I like the scent, however it does not last very long! Very woodsy smell. Got a few compliments, but not enough for me to purchase.
11/01/2016
I love this scent it's very subtle and my wife loves it
11/01/2016
Not a fan. Was disappointed with this one.
11/01/2016
Not a fan. Smells more like a woman's body powder than any of the scents used in the description. I didn't smell any chocolate or coffee at all.
10/31/2016
Great fresh smell not overwhelming but noticeable
10/30/2016
Smell alot like Dior Homme.....i preffer dior homme. Waxy note in here that i dont like.
10/28/2016
Sweet smell and it's still manly.love it
10/27/2016
Didnt recieve.. colonge.
10/25/2016
This is definitely a more mature scent. I've gotten mixed reviews on this from people. "Not horrible, but..." is what I've gotten a few times. I like the scent personally. It's very strong. Like, if you wear too much in a small room. It would be overwhelming. It starts out very loud, but when it wears down a little the lighter notes smell amazing. The lighter notes slightly remind me of baby powder or something along those lines.
10/24/2016
I really like this one. And I received complements. It is going to the top of my list.
10/18/2016
I loved this one. I cannot wait until my husband wears it. It is not too strong but still sexy. Love it.
10/12/2016
It's okay, but nothing special. No compliments on it. Wife wasn't crazy about it.
10/12/2016
Loved this one. Wasn't too strong and wasn't too light but was still noticeable because I received many complements on the this
10/08/2016
I don't receive yet 925 Huntington Ave #2 San Bruno California 94066
10/07/2016
Elegant and refined scent, perfect for a romantic evening.
10/04/2016
Love it! One of my new favorites!
10/04/2016
Love the smell but the bottle was a bit smaller than I expected.
10/04/2016
This is a great perfume
10/04/2016
Good scent smells like the little green tree air freshener's at the opening then changes to a low powered spice bomb at the dry down
10/04/2016
One of the best colognes I've ever owned! amazing deep scent that lasts all day!
10/04/2016
Love it, best choice I could of ever made!
10/03/2016
LOVE! Very classy smell. Definitely good for a special occasion.
10/02/2016
This smells absolutely amazing! If you want something with a good masculine scent then look no further! I may be buying a full bottle of this soon. Just give it a try, you wont regret it.
10/01/2016
Love it! One of my new favorites for sure!
09/23/2016
I just received this & I love it! Great scent yet not overpowering, really nice!
09/20/2016
Amazing smell ! Perfect for going on a date or just going out with friends
09/18/2016
This fragrance lasts a long time and smells so good! It smells very classic without smelling like "old". Its smells so rich without being too overpowering. I will be purchasing this one!
09/14/2016
I really liked this cologne it was very good had a little sweet smell to it I thought it was amazing
09/13/2016
Love it. It's sweet, soft and very clean. Does last for hours. Couldn't be more happier. Didn't go wrong with this one!!!
09/08/2016
Wasn't to bad atleast it wasn't as woodsy as the others.
09/05/2016
I never received mine
09/04/2016
Not a bad smell, but almost borders on old lady church perfume.
09/03/2016
Amazing scent, lasts long!
09/03/2016
Definitely last long. Also has a nice smell. If your a smell good ocd peraon like I am. You will love this one.
09/01/2016
This is such a sexy scent! It's a must get. You can put on your Christmas especially if you have been naughty cause you deserve it!
09/01/2016
I like the scent but not really my style because it smells close to a females perfume.
09/01/2016
Smells powdery, kinda girly.
08/31/2016
Love the scent
08/31/2016
Sexy! My wife loves it!
08/31/2016
i never received it
08/31/2016
I really like this fragrance. It is masculine, yet has a softness to it at the same time. It lasts quite a long time as well.
08/30/2016
This is an amazing fragrance!!!! Getting a lot of attention from the ladies. Perfect 10 in my book
08/30/2016
Not a bad cologne
08/30/2016
Haven't received it yet it was shipped on August 25th expected delivery date is September 7th, for that long of a wait it better smell like Jesus after a shower in the Bethlehem river!!!!
08/30/2016
One of my favorites so far! Spicy amber aroma with a warm depth that envelopes my senses.
08/30/2016
Gross like powder
08/30/2016
The cologne smells good after it calms down a bit, its a totally different smell afterwards. Had a lot of compliments on the smell . My wife doesn't really care for it but I like it
08/30/2016
Nice mild scent with a hint of cotton candy.
08/30/2016
Great everyday fresh scent!
08/29/2016
I instantly fell in love with the smell and so did everyone who has smelled it so far.
08/29/2016
NICE! Complex Light & Spicy at the same time! Layers of leather or wood on the deep notes lighter on the nose though...
08/20/2016
I went and bought this one right after i got my Scentbird..
08/15/2016
Received this one as a surprise for my 15 year old son. He loves it! He has a tendency to use more than he needs if you know what I mean...this one doesn't have that overbearing scent. It is a nice soft scent for a young man but could also be a wonderful cologne for my husband as well.
08/11/2016
So I thought his was a ladies scent and it was not, so for me, I did not enjoy it but I will be passing it to my fiancé who I am sure will enjoy it.
08/08/2016
What can i say?!?! This scent is amazing, the scent profile listed is perfect. The longer it sits the better it smells. LOVE!!
08/07/2016
Love this scent
08/04/2016
My favorite so far! Amazing scent.
08/02/2016
Awesome smell! Very masculine
08/02/2016
It was ok not really my style I might just have to get used to it
08/01/2016
Love all the dark notes in this, but it says great for office setting. It seems a little too overpowering for the office, but yes another favorite.
08/01/2016
Very nice scent. Doesn't last long, but usually when I can't smell it on me, others do smell it. A little on the sweet side.
08/01/2016
If you want to sell like a bitch
07/27/2016
It smells ok. The scent didn't last very long. I gave it a hour before it faded out on me.
07/26/2016
Absolutely love this Cologne. Will definitely be buying a larger size!!
07/23/2016
Wow...I was impressed with the first spray. Sweet, dark, distinguished.
07/19/2016
I really like this fragrance. It's dark, sweet, warm and musky. Not overwhelming or strong. I would recommend this scent, absolutely.
07/06/2016
Very sensual. It will make you feel important.
07/04/2016
Absolutely decadent. I'm impressed.
07/04/2016
Smells amazing get nothing but compliments and ppl asking what it is
07/01/2016
Sweet and musky scent. Great way to try something new.
06/30/2016
Very warm midnight smell. Smells great! I'm glad I got started with this company
06/30/2016
Wasn't my style, too sweet.
06/29/2016
Very mature and clean!
06/29/2016
Very nice fragrance. Not too spicy, has a good woody note to it. Not overwhelming but not too subtle.
06/27/2016
It's a very distinct, pleasant smell and I definitely understand why it is highly rated online. My only complaint is that it did not last long on me, and was a little more musky than I usually like. I would still recommend though!
06/24/2016
I actually really like this scent, I feel like it is definitely a manly scent. I am a 27 years old, I have some pros and cons about this Valentino Uomo. Pro: extremely sexy, seductive and will make someone want to get closer, Con: it doesn't last long, which kind of defeats the Pro somewhat. Overall, I enjoyed this scent and if it lasted longer, I would have went to make a purchase. I still would recommend, because certain body chemistry might make it last longer on YOU.
06/21/2016
great smell love it so far
06/08/2016
Very elegant everyday smell. Can transition from day to night easily. A must have!
06/06/2016
I give it 4 stars because it really is a great scent.. however just not my type. I felt this to be a bit feminine and musky for my taste. However, my cusin loved it, so it was gifted to him! :)
06/06/2016
Way more of a "special occasion" perfume than an everyday. I do love it, though. It's much more of a mature smell than something like Flowerbomb.
06/03/2016
This is more if a winter fragrance
06/03/2016
Smells great! Have received many compliments on this fragrance.
06/03/2016
I loved this scent. It was the best one I have tried so far. It wasn't overpowering but packed just enough punch to get noticed.
06/03/2016
I like this one. It's subtle on, but lasts well into the day.
06/01/2016
I think, this one is for mature guys. Or it can work even if younger when in a formal setting/attire...