Vince Camuto
Eterno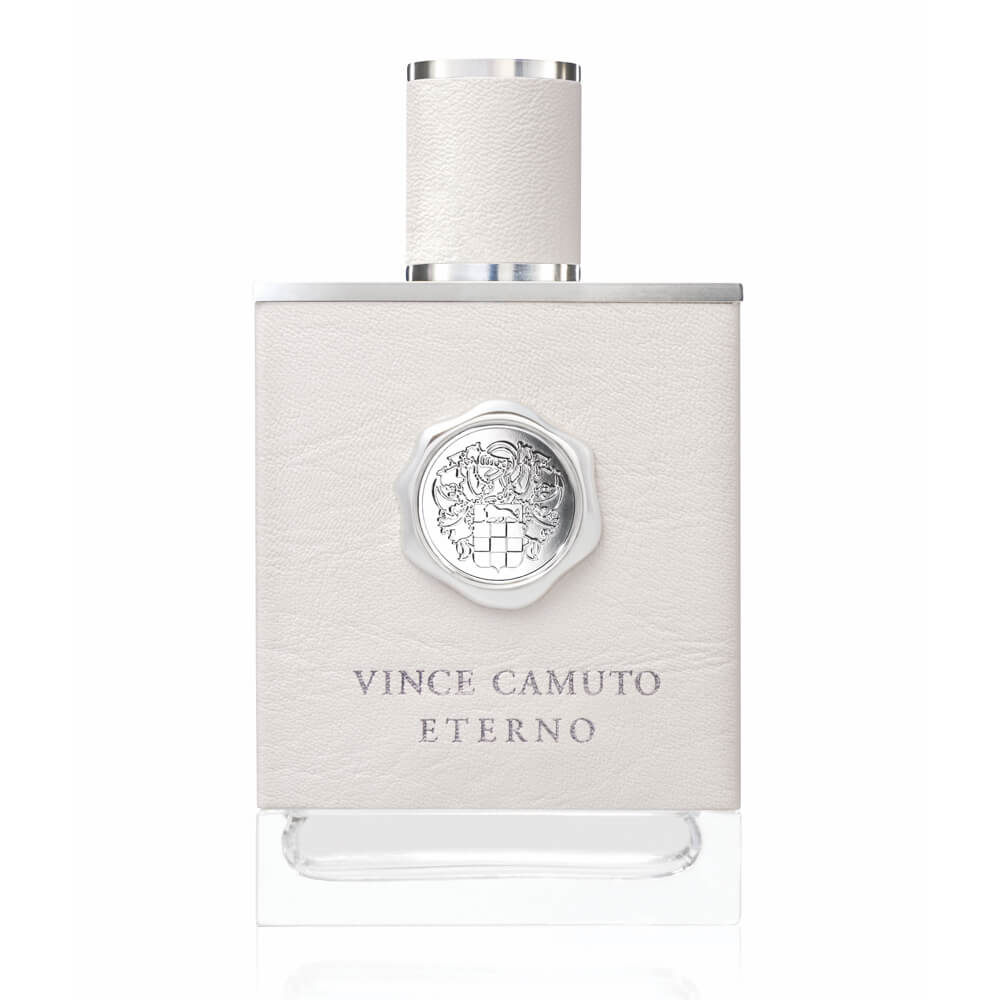 Get a 30-day supply of Eterno
for
$
14.95
Notify me once this scent is available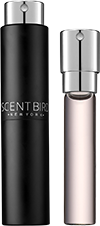 0.27 oz subscription

0.27 oz a la carte
Share and earn free perfume
Notes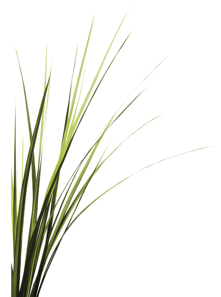 Description
Inspired by the modern day gentleman dressed in classic white, Eterno is bold, confident and magnetic.
You may also like
Eterno description
Vince Camuto's Eterno is a fantastic pick for your next no-brainer, "go-to" cologne. It hits all the masculine scent profile targets, and the heart of bourbon and saffron makes it an unusual stand-out in the world of men's citrus fragrance. So fellas, if you're thinking about your next perfume purchase, and are looking for a solidly masculine scent that is great for the gym, the office or whatever's on your agenda, this is it.
The opening features a light orange-lemon citrus accord, with a subtle twist of mint to sharpen the acid in the citrus and give a cool, bracing edge to the top notes. Eterno's fresh start is full of the buoyant energy that makes men's colognes so appetizing, versatile and easy to wear.
The heart notes of bourbon and saffron are a unique play on boozy spices. But this is no rum-runner special – Eterno keeps both the bourbon and saffron muted and elegant; just a whisper of their potent sharpness comes through the middle of the cologne. But there's enough intrigue to get you noticed, and you'll get your share of "What IS that you're wearing?" questions.
The dry down is a solid cedar and patchouli combination, that further highlight the bourbon and saffron's rough edges as they blend together. The cedar sands down the saffron's sharp profile, while the patchouli adds a missing herbal depth to the alcoholic sweetness in the bourbon note. The heart notes stretch and bend a little further with the cedar and patchouli's herbal brightness, rather than staying in a dark, boozy zone.
Vince Camuto's Eterno is very well-made, and makes a strong, masculine impression without being overbearing or too intense. This is the kind of men's scent that makes you feel confident and pulls your gear together well. It will serve nicely as your everyday commuter scent, your gym frag, and is appropriate to wear in any situation. So throw some on, and when you get a chance, give it to the next guy who needs to up his scent game a notch or two. There's a classic tradition for this kind of thing, and that's just how it's done.
Read more
Eterno by Vince Camuto Reviews
12/16/2017
It was a Nice scent. Not intoxicating though. Received 2 compliments but they had to get very close to notice. Even after 4 sprays. Decent scent just had a bad projection and an even worse life. Maybe lasted 15 minutes before it was faint. 2 hours before it was completely gone. Would not buy again.
12/13/2017
This was my first cologne order. I liked the smell of it, however, I feel it faded fast and I never received any compliments on it, which is why I'm giving it four stars.
12/04/2017
I like the smell of this fragrance, however, this is a little too bold for my tastes. I'll wear it when I'm feeling spunky. But I'm more of a aqua di gio type so obviously I am on the softer side of smells
12/01/2017
This is my favorite calogne. It smells fresh yet woodsy and spicey. not overpowering though
11/30/2017
I've liked a few scents I have gotten. This one is not too over bearing yet you still get a scent here and there. I will be repeating Eterno again.
11/11/2017
Was not a fan of this one, fairly strong patchouli scent. Had some notes I didn't hate but not great.
11/02/2017
I love this fragrance! It's surely a compliment-getter. Eterno has a subtle spicy and sweet smell that's strong enough for an outing but soft enough for the office. I also have the Vince Camuto Solare, which is a tad bit stronger...enjoy them both!!
10/31/2017
First scentbird scent and I thought it was a great smell. Good for a daily wear
10/20/2017
Eternity was my first from scentbird. It works well with me. When applied to my pulse points the I can see how the oils balance each other. Good falll scent.
10/10/2017
Great smell, different but a good daily wear
09/28/2017
At first I thought it was to floral. I sprayed a couple spots and rethought what I did. It is a very nice scent over all.
08/30/2017
Great fragrance for a professional environment. Long lasting as well.
08/21/2017
It's great. If you like to smell 60 years old and above
08/03/2017
I have some "old faithful" colognes in my stable that I feel like I can wear on any occasion. I would have no trouble adding this one to the stable. It smells great. It wears well. Its mixed very well. Not too heavy but always noticeable. I only give it 3 mainly for two reasons. 1. because 5 is nearly unattainable in my book. Its got to be a truly amazing fragrance and amazing this is not. And 2. As good as it is, it's not a standout, signature scent. I could easily mistake this for any number of similar fragrances in its price range and category. It smells great but it's not distinctive enough to WOW me. I'd buy, wear it and recommend it. Its better than average, no doubt. Its just not extraordinary.
08/02/2017
This one took a few tries to grow on me...still a nice smell though.
07/21/2017
I was not a fan the first time i tried it but went back in the summer months and it has become my favorite office scent.
07/12/2017
It smelled like an old man, but if you let it sit it'll smell ok.
07/07/2017
This was definitely not for me. Smelled more like a older man scent.
06/10/2017
not my favorite but one that I like to ware from time to time. Wish it lasted more on my skin. The dry down is better then the what comes off at the top.
06/05/2017
A solid 4. Not too strong and I can wear it in the office or casual events.
06/03/2017
I like the smell. Makes me think of Burberry Britt for Men. Scent stays on for awhile. I work 10hr shifts and don't feel like I need to reapply at work- I usually do at least twice with other scents.
03/07/2017
Love this scent! The very first time I wore this I got compliments! It smells spicy yet woodsy without being too much! It is my new signature scent! This is a must buy!
03/05/2017
Like this fragrance. a bit of leather, musk, but not overwhelming. Great for everyday use. Subtle not overpowering.
03/05/2017
You sent me Vince vanities 2months in a row suppose do be different every mo I think you should send me a different scent for free
03/05/2017
Not my favorite, scent does not last.
02/25/2017
This fragrance is just ok. I'm happy that I tried it, but I would not purchase it. The only bad thing about it is that it does not last. Also, it does not stand out or have any personality.
02/06/2017
its good just not my style
02/04/2017
That is a very great colognem
02/04/2017
, that is a very nice cologne
02/04/2017
Great smell! Doesn't last very long though.
02/04/2017
Great Cologne, amazing scent.
02/03/2017
Very Sexy Smell great smell
01/02/2017
smell good but wont stay for long
01/02/2017
Just the right cologne!
12/31/2016
Very crisp and pungent
12/30/2016
My boyfriend loves this smell
12/30/2016
Strong and inviting
12/30/2016
I love it!! My new favorite!!
12/30/2016
I love it smells great
12/26/2016
One of the better deep dark scents. Not my fav but a nice change of pace.
12/02/2016
Love the smell. It's not too strong or light.
12/02/2016
eh, it didnt smell bad, and everyone else around me seems to love it , i wasnt a huge fan. but i am pretty picky
12/02/2016
I like the scent. A little powdery, but some nice spice notes. I don't like how long it lasts though. I put it on at 7:00 am and it's gone by 9:00 am.
12/02/2016
This one is my favourite so far. It is the perfect balance to transition from summer to winter. Enough freshness balanced with warmth.
12/01/2016
This is a great smelling cologne. Musky and sweet.
12/01/2016
NIce, but a little too perfumy for my taste
12/01/2016
Very good smell.
11/30/2016
Had quite a few compliments on my cologne.
11/29/2016
I love the smell and love it even more when my husband wears it!!
11/19/2016
By far one of my favorites. A little mature but great masculine fragrance.
11/12/2016
Amazing classic fragrance... changing my order to all Eterno... going to buy myself a few VC Eterno gift baskets
11/07/2016
Not my favorite. It smells like an old ladies perfume of me.
11/07/2016
I like the smell.
11/04/2016
Not an overwhelming scent, smells great and clean, lasts all day no issue.
11/03/2016
This fragrance is smooth and modern. I love it!
11/03/2016
Very nice. Not overpowering.
11/02/2016
Masculine classic
11/02/2016
It smells amazing but doesn't seem to last as long as some of the other scents
11/02/2016
Cologne goes on strong but then doesn't last very long. It has a strong masculine scent. Best worn for office work typically for older men
11/02/2016
Great scent, not too strong but strong enough.
11/02/2016
Smells great but doesn't last long
11/02/2016
Very nice smell . And very subtle and not overpowering.
11/02/2016
I really like it
11/02/2016
It has a great scent. I really like it..
11/02/2016
I friggin love it. I don't even know how to explain it. Subtle marijuana scent, yet so much more. Highly recommend.
11/02/2016
Smell only lasts a few minutes it seems like. Not a real strong smell.
11/01/2016
Scent is pleasant in the first spray but quickly disappears like a cheap Cologne.
11/01/2016
Love the scent but, doesn't last long..
10/28/2016
Clean & Fresh w/ a little wood. Great for spring/summer daytime. Didn't last long on me. Won't get a full supply, but still happy with the trial
10/27/2016
Love it! This is my favorite of the 15 scents I've tried so far.
10/26/2016
Superb! Definitely for night-out.
10/26/2016
Just ok. Really did lean toward a more feminine scent to me.
10/22/2016
Awesomeness in a bottle. Loved this scent. Really forna nice night out. Think, urban upscale nightlife. Great stuff.
10/19/2016
The top notes are really floral and strongly sweet but it mellow out to a nice clean, fresh scent. A bit too clean for me but my partner loves it! It's a very complex and interesting scent that just didn't hit my personal taste but is a great scent with a lot of layers.
10/11/2016
Once you spray Eterno on your skin, the first thing I smelled was a grapefruity citrus smell then less than 10 minutes later I smelled the mid notes of pepper and leather which I was not expecting. This isn't a fragrance I normally wear but I gotta say it grows on me and I love it!
10/11/2016
Awesome the scent lasts all day very clean smelling
10/11/2016
Did not care for it even slightly on first spray, I honestly thought I had been sent a women's fragrance by mistake. After about an hour it aired out a little and was better but still not at all what I was looking for. Would not ever get it again.
10/10/2016
This was not for me. It is a very mature scent and smells like something my father or granddad would have worn in the early nineties. Very heavy alcohol scent.
10/08/2016
Smells like an old person, something I would give to my dad or grandpa
10/07/2016
loved it, not so strong but strong enough a hint sweet but still smells like a man.
10/07/2016
Perfect for summer or active wear.
10/07/2016
Many Compliments. Strong Fragrance. Apply 30 Minutes Before Public
10/07/2016
Clean & Fresh w/ a little wood. Great for spring/summer daytime. Didn't last long on me. Won't get a full supply, but still happy with the trial.
10/06/2016
Loved the scent though the wood undertones were not strong at first worked the way up
10/06/2016
smells too woodsy
10/06/2016
to strong, just not a fan of this one
10/06/2016
Nice clean scent. I get lots of compliments.
10/06/2016
it smells good, but does not last long... I will not get it again.
10/06/2016
Nice and fresh, classic men's fragrance.
10/06/2016
Cool light scent
10/06/2016
Smells very good. Husband really likes it
10/05/2016
Smell really good!!!
10/05/2016
I didn't like it
10/05/2016
Fresh scent but didn't get good reviews from other people when I wore it.
10/05/2016
Very strong when you first put it on, lasts only short amount of time. I didn't get many compliments on it either. Not the best
10/05/2016
Great scent but doesn't last that long.
10/04/2016
It is a decent smelling Cologne. It does not last for more than an hour or two on me
10/04/2016
Awesomeness!!!
10/04/2016
Smells great but I'm a guy
10/04/2016
Pretty good smell, pretty strong when you first put it on. Doesn't seem to last long though.
10/04/2016
Fresh light scent, doesn't quite last as long as I'd like. I personally like the scent but some comments I got was that it was a bit feminine.
10/04/2016
Love this scent!
10/04/2016
Great smell. Ladies loved it, might have to get a larger bottle
10/04/2016
I never received my September sent package came open and empty complained to send bird has not been resolved
10/04/2016
The aroma was a little bit too girly for my own taste.
10/04/2016
Scent was not memorable. Love the initial smell but the notes faded rather quickly.
10/04/2016
Liked the fragrance. Seemed to last for extended period of time. Not too overbearing. Would recommend.
10/04/2016
Love the scent, seems to last about average, good all around day/evening/night.... n if I needed a freshen up its safely kept in my car console.
10/04/2016
Smells great and lasts...
10/04/2016
Too strong for my liking. Not one I would buy.
10/04/2016
While it has a very nice floral frangrence, it is not strong enough of a sent to last with you through the day.
10/04/2016
It was very clean and refreshing.. Loved it!
10/04/2016
I loved Scent...It was a lot cleaner than the one I got last month and I actually got compliments on the way I smelled this month!
10/04/2016
Smell to light
10/04/2016
Loved the smell of this.
10/04/2016
Best scent I have received from ScentBird to date.... tried to buy a bottle from them and they don't sell it... too bad they just lost a sale to a happy customer.
10/04/2016
Love the cleanness of this
10/04/2016
Kind of smells like an old man.
10/04/2016
Was a little flat, and didn't last very long at all. Nice smell initially (not too sweet, yet not too musky) but only lasted an hour or so.
10/04/2016
Was never delivered.
10/04/2016
Never received my cologne
10/04/2016
Light scent it's ok
10/03/2016
I liked it enough to add another month, great selection!
10/03/2016
I ordered the wrong scent I wanted. The female perfume
10/03/2016
I wasn't a fan of this at first, as it came across as powdery at different points. The more I've worn it, I still get a bit of the powderiness, but it's more spicy and woody.
10/02/2016
Wife LOVES IT !!!!!
10/02/2016
I absolutely love it! My favorite cologne ever!
10/02/2016
Smells amazing!!
10/02/2016
Great scent for the autumn weather.
10/02/2016
Not to strong but enough to be complemented for its great smell by the ladies
10/02/2016
Great ! Long lasting fragrance ...
10/01/2016
Excellent fall scent! Mellow and refined.
10/01/2016
Sweeter smelling cologne. Not overpowering. I enjoyed it.
09/30/2016
Loved the citrusy smell
09/30/2016
Lasting scent that lingers in a perfect balance of not to strong and not to light.
09/30/2016
Love love love it
09/30/2016
I do recommend this one!!!
09/30/2016
Loved It!! But I love all of Vince Camuto's colonge, Eterno is a great addition!
09/29/2016
I Think it is okay not to strong and not to weak.
09/29/2016
Enjoyed the fragrance. Light. Not overbearing.
09/29/2016
To citrusy for my liking, still smells pretty good.
09/29/2016
Good light scent
09/29/2016
this cologne is off the chain!!!! BIG THUMBS UP
09/29/2016
A perfect cologne for everyday use
09/28/2016
Women seem to love it Fresh scent and inviting.
09/28/2016
Other people say it smells good but I don't like it.
09/26/2016
It's very fresh and it smells all day I love it try it guys!!
09/25/2016
First cologne of the month, sadly disappointed. When I tested it out it didn't last long at all, 1-hour max. Usually with colognes in the past I can smell them on me, this I only smelt it one time which was when I applied. Even my shirt didn't smell of it. The smell of it is good, not great of amazing.
09/23/2016
I love sweet scents. This one...UGH! I cant even give it away. If you like a old man spice type this is for you.
09/21/2016
The opening for me was Citrus and mint -- quickly settled into a sharp, strong vetiver scent -- and the dry down went to cedar with a hint of mint. The vetiver notes reminded me of Fat Electrician. Very earthy and pungent.
09/20/2016
Just came today. LOVE IT!! It reads clean, sharp, and bright. I decided, I'll save this for my up coming wedding, I know I'll get compliments on this one. I can see myself purchasing a full bottle of this.
09/20/2016
As I sit here with my first subscription, I now know that scent bird is right for me. I chose Eterno due to the notes. The smell from the bottle is fresh, with hints of different citrus in it. Once applied to skin, it changes to fresh with a hint of wood. Definetly for the sophisticated man as it gives of a distinct and refreshing scent, coupled with its longevity, it is a great scent for an occasion. It gets more woodsy as time progresses. And I love Scentbirds packaging. Great outer sheath that looks 007 esque, and very smooth twist motion to get it out and spray it... will gladly continue my subscription!
09/19/2016
This is a great fragrance. The open on this one is citrus then it dries down to a more spicy herbal note. I get decent projection from this. Enough to be discovered but not announced. It lasts a good eight hours on my skin. I love it and bought an entire bottle. Definitely worth a try.
09/13/2016
Smells Great !!!
09/11/2016
Not my favorite. Too spicy. My husband loves it though.
09/10/2016
Very nice everyday summer cologn
09/10/2016
Amazing scent. Not to over powering bit fades quickly. Great for working environments where you don't want to knock out your co-workers
09/08/2016
Received today. Amazing subtle elegant masculine fragrance!
09/07/2016
I thought it was enchanted smelling like to get lost in the sent not too strong
09/06/2016
It kinda gives me a headache.
09/06/2016
One of my new favorite colognes. Strong scent that lasts all day but is not over whelming, its perfect for the fall and weather.
09/06/2016
Wonderfully fresh and clean with a Manly backing.
09/04/2016
Smells great!!
09/03/2016
I was really impressed with the scent
09/03/2016
Absolutely adore this cologne, its light but has a very definite smell
09/03/2016
Very good for a formal occasion. Would need to be a tad bit lighter for all day wear.
09/02/2016
This stuff smells freaking great!!
09/01/2016
I think it's a subtle but noticeable scent. It makes me think that people would notice it but not be overwhelmed by it. I think it would be for a date over dinner or a movie. I think the description is pretty accurate; fresh and effortlessly elegant.
09/01/2016
Excellent scent.
09/01/2016
I looooove this scent! It's so different for me but I'm glad I found it!
08/31/2016
Really good ! One spray last all day. Thinking about buying it.
08/23/2016
I love the scent of this cologne. Very fresh. very clean smelling it last through out the day.
08/06/2016
Very good perfume!
07/06/2016
Great start with musk and lemon but looses the lemon and leaves mostly musk. I'm more of a fan of sweeter scents though. Smells like a good fall/winter scent.
07/02/2016
Citrusy strong not that casual is kinda more formal and for night time wearing maybe dinner at a nice place