To really understand perfume, and curate a top-flight collection, or even just to have more fun shopping for one, you have to know your notes.
This isn't to say that you need a Ph.D. in perfumery to wear a new scent. But trying different scents with the same note is a lot more fun than speed-sampling every bottle in a department store.
One of the most common notes is bergamot perfume. It's a Southern Italian citrus that's kind of halfway between a grapefruit and an orange, with an upfront bitterness to it.
Why is bergamot so popular?  It's because it lends an airy, uplifting, citrusy feel that is very welcoming to your nose, while it also blends effortlessly with other citrus, herbal and spice notes. Bergamot is the ultimate team player in perfume.
Another great reason for bergamot's popularity is that it appears often in both men and women's perfume, which makes it fun to wear on both sides of the gender fence.
Here is a small sample of bergamot-based colognes and perfumes to help you discover the many sides it can display in a scent.
For Men:
Notting Hill showcases not only how bergamot can stand out in the top notes of a man's cologne, but how well it blends with other citrus as well. The top here is made from bergamot, lemon and lime and it's the bitterness in the bergamot that highlights the other citrus.
Without the bitter bite, the top notes in this scent would drift off too soon, but the earthy bergamot holds them long enough for the lemon and lime to brightly shine. Add some pepper in the heart notes, with cedar and musk in the base and you have a distinguished and serene English cologne that's perfect for the office.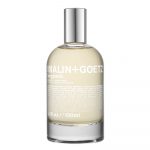 This perfume is a bit spicier than Notting Hill, but it is unique for the green pepper note that sneaks into the top alongside the bergamot, oranges and lemons. Both bergamot's tangy grapefruit tones and its bitter edge build on the green pepper for a crackling, citrusy start.
For Women:
Gentlewoman might be an instant fix for the ladies who love swiping their man's colognes from time to time. It's meant to be a cologne style that a woman can wear, and of course bergamot is used here to make that happen. Gentlewoman is bright, joyful citrus from the start – bergamot, neroli and orange blossom fill the nose with
a happy, sparkling beginning. The bitterness is all in the background, giving the zingy, fresh neroli a chance to sing.
Bergamot by Commodity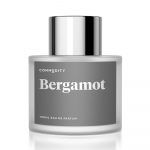 Bergamot shows off this note in a very cool and reserved mode. It's paired with green mandarin oil in the top notes, which turns the opening of this scent in a young, green direction. Geranium and spearmint oil lower the temperature in the heart until the vetiver arrives in the drydown to bring it all back down to earth. Bergamot when contrasted with icier, greener or cooler tones provides a fresh, youthful and almost dewy effect in perfume, and Bergamot is a gorgeous example of how this is done.