One of the finest Parisian perfume traditions is when a young girl and her mother take the day together to select the girl's first-ever bottle of perfume.
It's a coming-of-age ritual that honors a young girl's entry into womanhood, granting her entry to the scented world to make it her own.
But it can also be a bit overwhelming to walk into an entire room of nothing but fragrances when you've never worn one before in your life.
This is where Scentbird can help. We are strong believers in perfumery traditions, and would like to offer our assistance with this cherished and important occasion.
A woman's first perfume should not only echo who she is now, but who she wants to become. The best ones accompany you from one chapter in your life to another, and will change as you do along the way.
We'd like to offer these scents as excellent first perfumes, and each one does something wonderful and unique, just like the woman who wears them.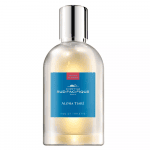 Aloha Tiare is actually a small island in the Pacific Ocean, and who wouldn't want to be the Queen of her own island? This fragrance is sweet and floral, with gardenia-like tiare flower blended with coconut and vanilla.
It's fun and casual, with a tropical mystery that's made for the beach of an exotic, far-off land, or for seeing a movie starring someone you'd like to meet there.
Cotton candy, caramel and raspberries! What could be better for a young girl who likes to go to amusement parks and have a ton of fun?
Pink sugar is super-delicious, wearable candy, so you don't have to carry a sticky mess around the park when all you want to do is ride ALL the rides until it's time to go home.
Eric Buterbaugh – Sultry Rose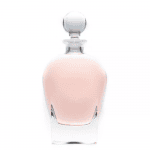 Every woman, no matter her age, should have a rose scent to call her own. Roses are the most romantic statement in all of perfumery. Rose also blends well with other floral, sweet and spicy notes so you could spend a lifetime playing in a rose-scented wonderland, and no two would smell the same.
Designer Eric Buterbaugh makes a lovely first rose perfume with his Sultry Rose. All the facets that make rose scents so lovely and haunting are here in this fragrance. You can sense the soft, dewy petals, the sweetness, and most of all, the warm, welcoming embrace that only the best rose scents have in their heart.