Comptoir Sud Pacifique
Aloha Tiare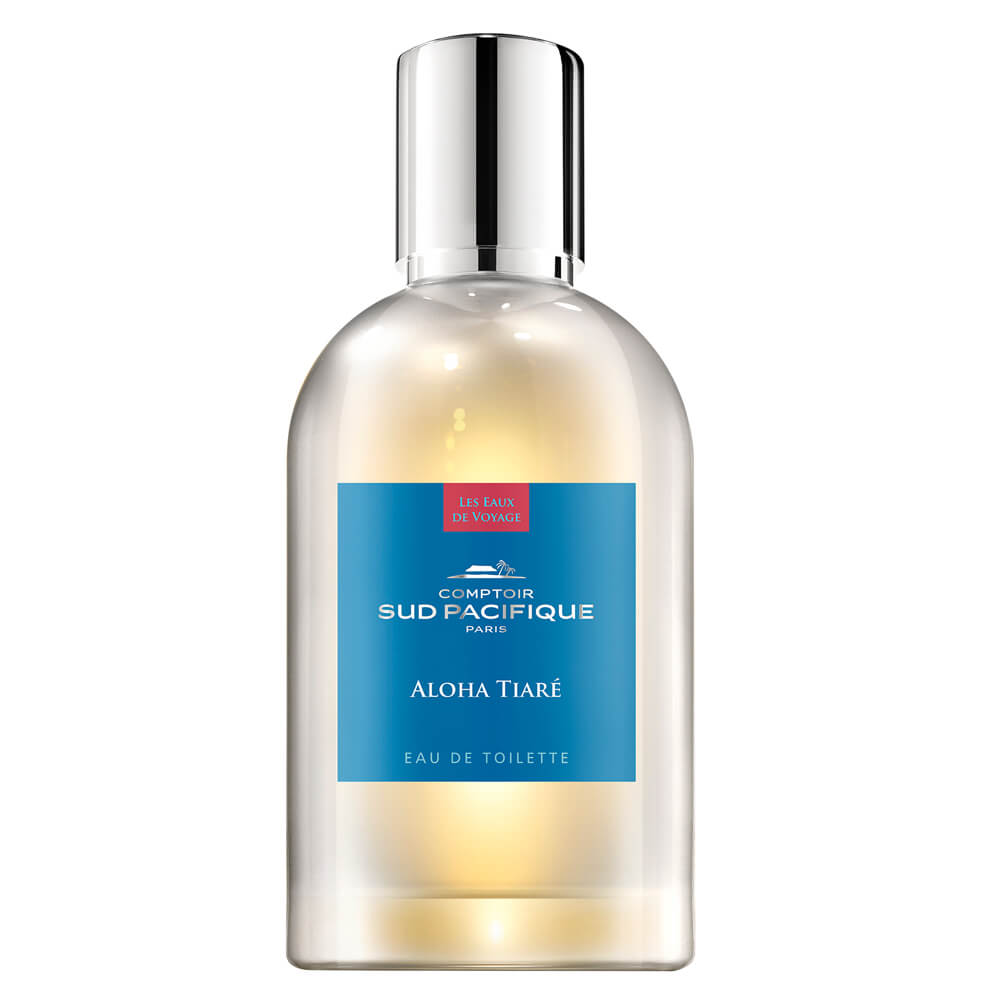 Get a 30-day supply of Aloha Tiare
for
$
14.95
Notify me once this scent is available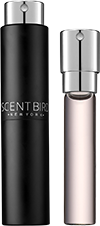 0.27 oz subscription

0.27 oz a la carte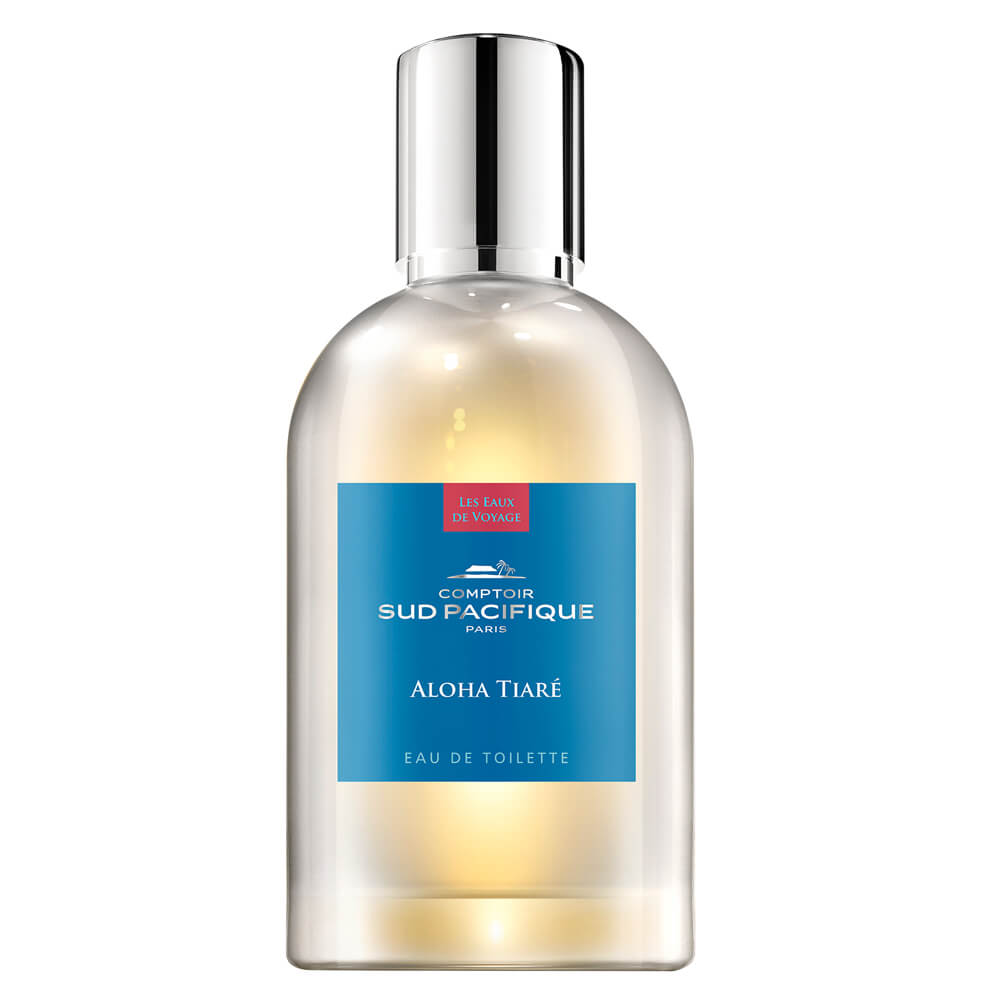 3.4 oz bottle
Share and earn free perfume
Notes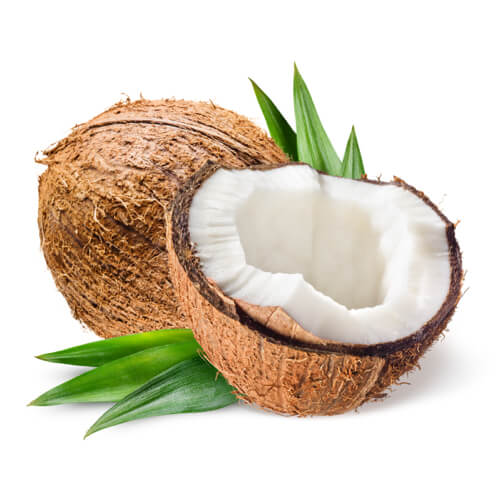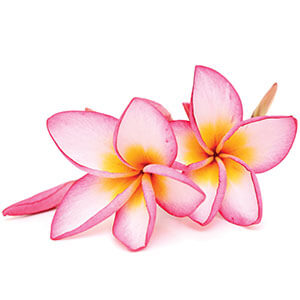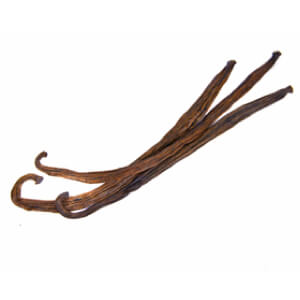 Description
Aloha Tiare is a scented presentation of Tahiti. Besides the exotic flowers that smell so heavenly sweet that you could eat it, the composition includes another island's treat - Monoi, scented oil made of Tiara flowers and coconut oil. Sensuality and exotism of the tropical vegetation with the frangipani leaf on top caressed by the warm note of tiara flower and ylang on a languorous bed of monoi, coconut, vanilla and musk.
You may also like
Aloha Tiare by Comptoir Sud Pacifique Reviews
08/11/2017
I am thoroughly impressed by the smell of this perfume. I purchased it with no idea of what it smelled like, received my sample from scentbird in the mail, I sprayed some on my hand for my spouse to smell and he immediately said, "MMMMMMM!!" I know that when he likes a smell, it's definitely a good thing. He typically dislikes perfume, but prefers oils. He then said, "If you don't want it, I'll take it." After that I smelled my hand and I thought MMMMMMM lol this perfume smells so yummy. The type of smell I am looking for, one that smells tropical, as well as incense-y. I am in love. I can't wait to wear it to work. I may just buy the full bottle for next Summer.
08/07/2017
This was super strong at first and after that the smell wasnt pleasant. Not for me
08/04/2017
I did not like this scent at all. It's got a very "old laddish" smell to it. The first time I smelled it, I didn't think it was bad, but then I wore it and just hated it. I would put this on around 630 am and by 9 it was completely gone. Wouldn't recommend. Wish this hadn't been my very first scent, because it's a little off putting.
08/04/2017
Too strong of a scent.
08/02/2017
Better as an air freshener than a perfume. Nice scent but I didn't like to wear it.
07/26/2017
I love this one. I have been looking for a new summer/beach perfume and this one is perfect.
07/25/2017
I thought I'd love this scent but unfortunately, after just one spray, I instantly got a headache. I went back later just to smell the bottle, and I just can't do it. I can't put my finger on it, but one of the notes is beyond overpowering. I'm super bummed because I love the Vanille Extreme in this brand.
07/21/2017
Nooope not for me unfortunately. Smells great but it would be one of those scents that would make me feel ill after a while.
07/18/2017
This smells like a Caribbean vacation. I absolutely love it!
06/21/2017
My first impression of this perfume is that it smells like a vacation great for summer weather floral but kind of tropical scented.
06/21/2017
AMAZING FLORAL SCENT!!!!! If you LOVE florals, like I do, this is BEAUTIFUL. It's a very tropical Hawaiian/Islandy scent. You can smell the Tiare Flower for sure. Possibly a honeysuckle type smell also. Definitely a summer sent.
06/12/2017
Aloha Tiare is one of my favorite hot weather perfumes. To me, nothing smells as sexy as tiare (Hawaiian gardenia, basically) in the summer. And Aloha Tiare works for daytime and even work environments if you spritz lightly, but I like it best worn generously on a date night on a warm evening.
06/11/2017
It wasn't what I was expecting or hoping for. If you like a very floral scent, this is perfect for you, but I was hoping for something with more coconut and maybe just a very tiny hint of floral. The scent also doesn't last very long at all, which in this case was a good thing for me.
06/10/2017
Not exactly my cup of tea. Doesn't last long and its too strong for my liking.
06/02/2017
Smells like the beach!!! Absolutely love this scent. Complements galore with this one.
05/31/2017
Did not like this one! I had high hopes for a more coconut / vanilla smell but its way to sweet for me!
05/28/2017
This fragrance isn't my favorite but it's not bad. It's definitely a tropical floral fragrance that starts out a bit strong but dries down softer. I wish you could actually smell the coconut but you can't.
05/24/2017
It does smell tropical but it's more floral than coconut smell. It almost smells like a powder.
05/24/2017
First of all i would totally disagree that this perfume smells cheap. It smells like a high quality perfume. The problem is this is not their coconut perfume. They have another one that smells of coconut. This is tropical flower smell. Anyone who has bought flower oils in Hawaii would agree. If you do not like this perfume then you are probably just not a fan of white flowers. They are strong and can be sweet and musky. This smells like Hawaiin tuberose flower to me. I love it. It reminds me of an oil i got in Kauai at the Alerton gardens.
05/21/2017
I am in the middle on this one, it smells OK but the coconut scent is off, not true. I will not be getting this again.
05/20/2017
I did not like this and it does not smell like coconut at all, I got an instant migraine after spraying it
05/20/2017
Smells like a tropical vacation lobed this one.
05/18/2017
Smelled like old lady. Avon quality.
05/12/2017
I do not like it! It has an old lady smell to it. It was definitely not what I thought it would be! 😞
05/09/2017
Not sure what I was hoping for, Not my favorite but better than most Tiare flower fragrances I have had in the past. Nothing wrong with the perfume, just White flowers never agree with me.
05/03/2017
Was hoping this was more of a summer sweet smell . Not my fav.
04/27/2017
I love this it smells like paradise in a bottle reminds me of vacation
03/10/2017
Hate it, sprayed it on and wanted to go shower again to get it off. Doesn't smell anything like vanilla or coconut. I don't know what the other main notes smell like, but I'll be watching for them in other scents. The other scents by this brand with the vanill and coconut are good. Simple but good.
03/07/2017
Don't know how to explain the scent but do not like this at all. It honestly reminds me of the smell of a swisher
03/05/2017
I'm going to have to say it's just "ok". Since I have it I'll wear it but not something I would go out of my way to purchase.
03/05/2017
Not a fan at all.
02/04/2017
Long lasting! Reminds me of summer
02/03/2017
I was excited to try this thinking it would be very tropical but it smells like something that my grandmother would wear and I really didn't want to have to say that. It's just too strong and overpowering.
01/31/2017
Perfect summer scent !! Reminded me of the beach and coconut tanning oil!
01/26/2017
Kinda strong on the coconut, not much tiare happening. Doesn't last long and is too sweet for me.
01/02/2017
Smells real nice, but not super memorable
12/31/2016
I like it, but not loving it. Good scent for Summer or Beach time.
12/06/2016
Not at all what I expected. I expected tropical and coconut scented, and instead what it smells like is something my great-grandmother would've worn. The smell was not pleasant at all and doesn't wash off easily either. I'm only giving it a one heart rating because I have to. This perfume is simply awful.
12/05/2016
this had a good base but was more musky than i imagined. like my grandmas perfume with cocunut.
12/05/2016
Its very strong when you first put it on. Also has a very warm scent, like if vanilla and tropical flowers had a baby, it would be this!
12/01/2016
Wasn't impressed. Smells like one of those Hawaiian Glade plug-ins. I don't want to smell like an air freshener.
11/08/2016
Did not like. Period.
11/02/2016
I didn't like this
11/02/2016
It smells amazing in the bottle but it smells completely different once it is sprayed.
10/25/2016
I did not like this at all! Hard to describe the scent. I didn't smell any coconut or anything tropical. It smells like an old perfume that has gone bad.
10/02/2016
Love love love lots of love for this perfume
09/30/2016
Not a fan of this. Hard to describe the scent but not what I like.
09/29/2016
LOVE LOVE Gina scent! Tropical and light. And lasted almost all day at work!
09/09/2016
This smells just like Maui!! A romantic tropical scent that lasts though out the day. If I apply in the morning I like to add a bit more before I head out for the evening, even though my husband says he can still smell it. Every time I wear it I feel like am on Vacation.
09/07/2016
Lovely.... A "different" kind of tropical scent
09/02/2016
I was looking for something that was reminiscent of the delicious smelling tiare flowers I encountered in Bora Bora. This brought me right back! It has a sweetness to it that compliments the flowery notes. I mixed this with Maison Martin Margiela's Beach Walk - gorgeous and perfect for the beach!!
09/01/2016
Love this fragrance!!! It smells like tropical paradise!!! Totally obsessed!! Very sweet and sexy!!
08/30/2016
I did not get the "aloha" vibe AT ALL! There were no notes of coconut. It smells like a cheap drug store perfume you would find in your grandmother's cabinet. Not to mention that it is so strong that it made me sick, literally.
08/29/2016
It is hard to describe why but I didn't care for the fragrance.
08/25/2016
I'm obsessed with this fragrance it's warm sweet tropical and sexy love love love!!! It melts into the skin!!
08/06/2016
This perfume was too sweet for me.
08/02/2016
I LOVE tiare and enjoy this scent. It's like a 1970s suntan lotion for serious grown-ups. It's right up my alley and I will happily wear it, but I find it just a little too sweet.
07/31/2016
Had to buy ASAP
07/23/2016
I love this smell. A lot of people mentioned they wanted more coconut, but I think it is a perfect combination of coconut and floral. Fragipani (Plumeria) gives it a floral smell, while the nutty/vanilla undertones keep it grounded. Its not a crisp beachy smell, its more like a warm tropical tan smell.
07/06/2016
It's ok. Does have a beachy smell
07/06/2016
Awful cheap smell. I highly regret wasting a month on this. I should of known better
06/21/2016
Love this scent, warm with a spicy dry down. I would have given it a 5 if it lasted longer.
06/03/2016
I've had a bottle of this before and loved it. This is the quintessential summer fragrance that is reminiscent of beaches, tropical flora, and sun warmed skin. It's a vacation in a bottle.
06/03/2016
This is a nice scent but after a few hours of it, it was really sweet and I didn't care for it much. Could not smell the coconut much. It is a sweet floral scent.... so if you do not like that, steer away from this.
06/02/2016
It smells exactly like summer.. like you spent the day in the sun. I'm still getting use to it, but my boyfriend absolutely loves it.
05/23/2016
Sickeningly sweet. Like another reviewer said it caused an instant headache.
05/23/2016
Very floral. Pretty and I think would do well for a day out in the botanical gardens. A mature smell I would say.
05/21/2016
A very summery floral fragrance. The coconut is not detectable until it has a chance to dry down for a little bit. Probably my least favorite CSP fragrance, as I tend to prefer the more gourmand scents. I think this will have to grow on me a little bit more...
05/19/2016
not what I was hoping for- remember the 80's scent (sand and sable) VERY similar
05/06/2016
Didn't like this one. To me it smelled like a cheap perfume.
05/05/2016
Really not what I expected. Though, I've never been to Hawaii. Was hoping I'd pick up more of the coconut scent.
05/05/2016
Smells amazing! reminds me of walking through the botanical gardens in Hawaii! Stronger on the gardenia with a warm vanilla mix
05/05/2016
Unfortunately not the scent I hoped for ... Very peppery, not flowery at all
05/03/2016
im in love with this perfume, it takes me to hawaii every spray :)
05/02/2016
This was not one of my Favs, it smells a lot more mature then i thought. It does smell sweet but it just has a little of an odd scent to it.
04/25/2016
Sniffing this from the bottle, it is lovely, but once I spray it on, it is SUPER STRONG! I get a headache nearly immediately (and that doesn't happen to me with any other perfumes). Maybe it's my body chemistry, but this is a definite no for me.
03/31/2016
Such a beautiful, tropical perfume. The scent lasts. One not to be missed!
03/03/2016
This is a nice summer and possible spring scent. It smells like grape coolaid to me though.
02/16/2016
I am now obsessed with this scent! It's a very beautiful tropical scent. It puts me in the mind of being on a beach with a Pina Colada on a warm summer day! It lasts long and I will definitely be getting a full bottle to put aside for when it gets warmer out!