English Laundry
Notting Hill For Men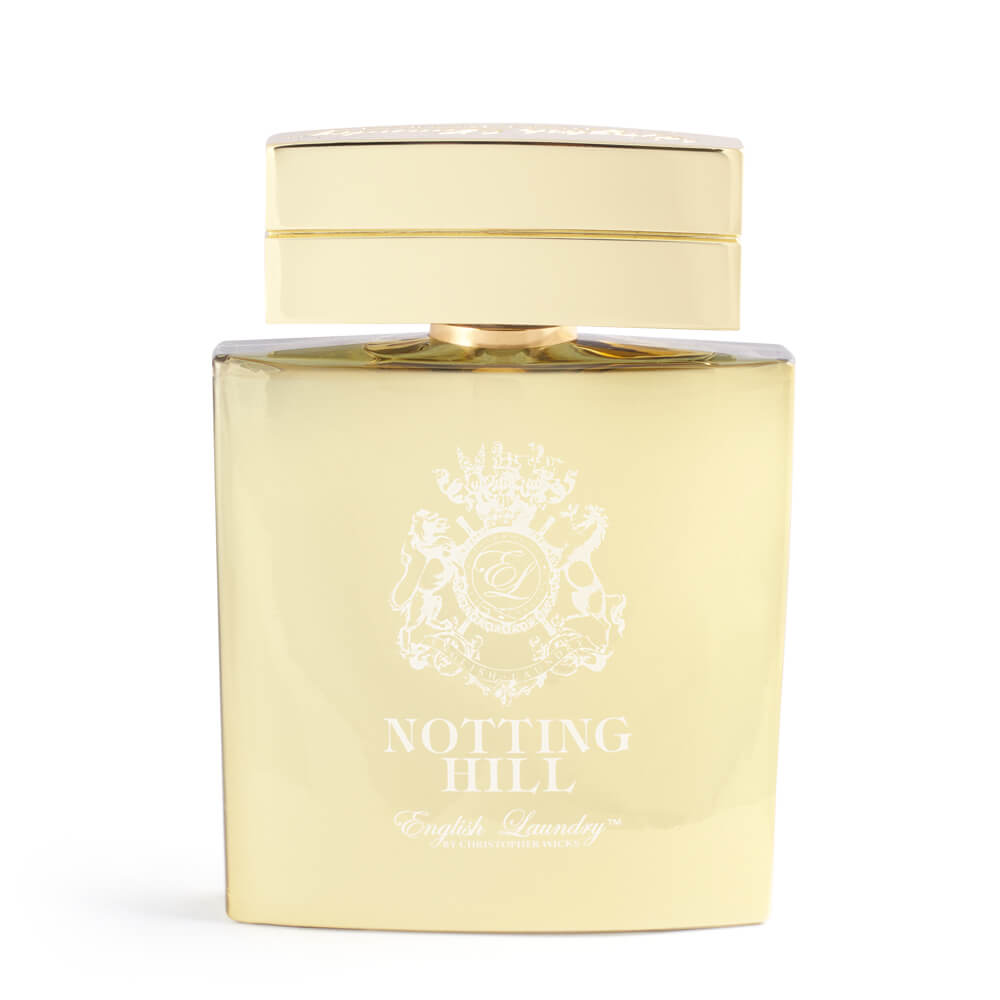 Get a 30-day supply of Notting Hill For Men
for
$
14.95
Notify me once this scent is available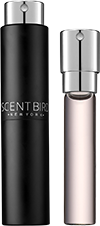 0.27 oz subscription

0.27 oz a la carte
Share and earn free perfume
Description
An enticing fragrance that is destined to become an instant classic. Notes of bergamot, lemon, lime, jasmine and peppercorn mix with wood notes and sensual musk to create this modern, masculine, sophisticated scent.
You may also like
Notting Hill For Men description
English Laundry's Notting Hill is a fresh and clean citrus scent with a daring heart. Top notes of bergamot, lemon and lime energize the opening with a crisp, bright, and acidic energy that's both sweet and zesty.
And it's this bright beginning that makes the jasmine and peppercorn heart so original and masculine. Soon after the citrus fades away, Notting Hill enters a new, rich, and spicy phase. But the acidity from the opening citrus paves the way for your senses to appreciate the sharp attack of the peppercorn note. Which in turn has its more intense edges rounded off by a light, smooth jasmine underneath, and the heart of Notting Hill becomes a sophisticated but spicy exchange between white florals and black spice.
This pairing of jasmine with peppercorn has wonderful effects on how the nose experiences both notes. The jasmine acquires a buttery instead of creamy feel, and the peppercorn 's tart floral side comes into the foreground to accent jasmine's natural floral exuberance. An inner complexity develops in the heart of Notting Hill that is worth returning to as it continues into the dry down – there are simply too many hidden facets in both notes not to pay attention to how they play together on the skin.
The base is made up of bright cedar, metallic musk, and smooth nuances of warm amber and sandalwood. The high tenor cedar note fashions a harmonic bridge between the buttery jasmine and the sweeter notes in the dry down, while keeping the dry texture of the peppercorn intact.
And it's this combination of the sweet, full texture of jasmine, sandalwood, and musk against the brightness of cedar and peppercorn spice that drives the allure of Notting Hill. It's a rare feat to experience a fragrance that can amply display two very different textures simultaneously without losing focus, but this scent manages it quite well.
Notting Hill will appeal at once with its velvety, crackling confidence and bright citrus. It's also a very versatile scent that will transition well from day to night and wearable to the office, the gym, or for a romantic night out. The jasmine and peppercorn heart alone is worth sampling this fragrance, along with its other finely-textured charms.
Read more
Notting Hill For Men by English Laundry Reviews
11/17/2017
This is an absolute gem if you are looking for something fresh with depth. I group it together with A&F Fierce, Mont Blanc Legend, and Nicole Miller for men. Fresh and rich to start, and the base notes will linger on the skin for a good amount of the day. May be a little too sweet for some.
11/16/2017
I WONT get this one again !!!
11/11/2017
I never heard of this line or scent but by the beard Zeus! This is an incredible scent. Many scents grow old and the unique smells tend to become less noticeable and less attractive to my nose. I never got tired of smelling this. Never got tired of wearing this. 10/10 this was amazing for me and those that I had smell it. Note: this is fairly expensive to buy retail, whether thru Amazon or somewhere like Macy's. A small size bottle cost between 75-85 USDollars. The bigger bottle costs $120-ish. I'm sure it's not THE most expensive cologne on the market but it certainly isn't on be cheaper side either. Do I think it's worth it?! Definitely. You can catch a good deal if you pay attention to it on Amazon or Macy's. Again. Worth every penny for every drop.
11/02/2017
I've worn it a couple days now. Smells great and lasts all day. The ladies in my offices noticed immediately I had a new scent on. They liked it too.
10/25/2017
Received this today and wow!! Smells so good! So far the longevity is really good! I'd recommend this cologne to everyone
10/08/2017
It is a safe scent. Smells nice. I prefer scents that are spicy and warm. This is just a clean smell.
09/22/2017
My wife loves the smell. Last a long time as well.
09/22/2017
Husband liked it. It is a nice scent. Very safe scent. I prefer something more daring and spicy
09/18/2017
Amazing scent ordered for my boyfriend, this smell intoxicates me. Not to strong but masculine. Takes me right back to Italy.
09/13/2017
Did not care very much for this one
09/10/2017
Went to Europe and stayed at a realllllly fancy hotel. They brought back my casual clothes smelling like this. Then captured that experience in a bottle and name. Not very strong, in a good way.
09/02/2017
Received this today and wow!! Smells so good! So far the longevity is really good! I'd recommend this cologne to everyone.
09/01/2017
My favorite scent so far. I will definitely order this again. Light, citrus, great for summer. I think I may have found my #1.
08/31/2017
Arrived on time as advertised. Amazing fresh smell, this is one of my new favorites! I will be purchasing a full size bottle of this one! Received compliments from my wife and female co-workers.
08/31/2017
This has been my favorite scent so far. So clean and fresh!!!
08/29/2017
MY FAVORITE EVER. SO GLAD I TRIED THIS.
08/28/2017
A perfectly enjoyable scent. My wife loved it on me. I won't wear it in a daily basis but will break it out from time to time
08/26/2017
I enjoyed this cologne as it is quite modern and not overpowering. The big downside is it doesn't last very long.
08/20/2017
One of my favorite Colognes I've tried so far!!
08/17/2017
Amazing cologne! Smells sexy as hell, perfect for date night or any setting containing women. Would definitely recommend!
08/15/2017
A great cologne, too bad it doesn't last too long. I would put it on before work only to have it almost disappear 3/4 of the way into my day.
08/05/2017
This scent started out with a grand up stand but quickly moved to an old reminiscence of English leather.... This is an old man scent. What a way to start my relationship with Scentbird. Not liking this one and I wear colognes liking fish wear water. I looking forward to next month.
08/02/2017
enjoyed so much it didn't even last a month
08/02/2017
This one smells SO great. For an EDP, you would think it would last longer, but still great.
08/02/2017
Very subtle and clean!! Not bad at all
08/02/2017
Tried it, liked it, not sure I loved it. It is very clean and crisp, very strong up-front. The opening is a bit more floral than I would prefer, with some very muted citrus notes. After about an hour or two the scent levels out to become a bit more earthy and mellow. I enjoy the scent after having worn it all day. Enjoyable but still looking forward to next month!
07/27/2017
This sent is my favorite I've gotten in the mail. I can put this on in the morning before work, and at the end of the day when I get home I can still smell it. I love the clean fresh sent that isn't overpowering.
07/24/2017
This was just "alright" for me !
07/18/2017
This is a stronger scent, it goes on light but it lingers all day and caused me to get a headache. So I started spraying just my wrist so I could wash it off if it got too overwhelming. It would best fit for a night out so you stand out more in a crowd NOT for work or hanging out in closed space. Its it own unique smell stronger/more bitter than what I wear (I like Mont Blac Legend, Chanel Blu and Kenneth Cole Mankind as a frame of reference)
07/17/2017
This is a nice scent, lasts a long time on my skin and most important it receives complements. Good choice if you want a safe scent.
07/14/2017
English Laundry, specifically Notting Hill is an elegant scent that describes it clean, crisp earthy scent that can be worn both for casual and formal occasions. It nuance of both jasmine, bergamot and lemon scents are exquisite and comfortable in a made to order or bespoke suit, classic watch, special cigar or single-malt scotch. It throws the wearer to a more classical traditional times of the 40's and 50's. Applaud to English Laundry.
07/12/2017
Nothing Hill is a great scent it's causail but ca be used for more dressy occasions. I find this scent to be lasting on me. The description is very accurate.
07/12/2017
This scent is everything that was described. I've had English laundry before, Oxford Bleu and that was my favorite, but I think Notting Hill has taken its place. Definitely a lighter every day cologne and have gotten compliments on it.
07/12/2017
I'm 28 and I never would of tried this cologne at all. I watched Cuba knows on YouTube. Thanks to him i tried it and it amazing I love it and the wife likes it as well
07/11/2017
It's reminds me of my dad cologne when I was younger, it's an older mans cologne. I get compliments every time I where it
07/03/2017
This has been one of my favorites so far from Scentbird. Notting Hill is what I'd describe as a musky clean scent that's suitable for a wide variety of applications. This could easily be worn daily into the office, out to dinner or a bar, etc. It's not overpowering- I feel like I need to use several sprays to really have any real sense of projection when I wear it, but it makes it something you discover up close, which is fine with me. It lingers on my clothes and you can smell it when picking up the laundry days later and it still smells great.
06/29/2017
This is a nice scent, lasts a long time on my skin and most important it receives complements. Good choice if you want a safe scent.
06/28/2017
This earned a spot in my top 5 all time favorites. Such a nice smell that can be used for casual situations or date night. It's fresh, it's spring, slight hint of wood underneath but not too much. A really great all around scent. If I were only to have 1 bottle of fragrance at a time, this would be the one I buy. I have received several compliments when wearing this as well.
06/26/2017
This is a great smelling cologne! Lots of compliments.
06/23/2017
Great Scent, My wife loved it on me.
06/23/2017
Very nice summer scent. Long lasting and a big hit with the family and wife
06/20/2017
I liked this light scent. Good for summer! It was a hit with my "testers" (the ladies on my staff). They said it was a keeper!
06/15/2017
Fresh, clean, masculine. I love this one.
06/06/2017
I like the cologne. It has a nice clean smell not too overpowering. Definitely smell the citrus and the sandlewood.
06/05/2017
Love the smell , not too strong .
06/04/2017
decent smelling cologne but projects for about two hours.
06/02/2017
Being that this scent arrived broken and your policy is such that you need a picture of said broken shipment once I open the package to get the picture the smell was over powering and not pleasant in such volume the little shards of glass everywhere didn't help
06/01/2017
Loved this selection. It reminds me of time spent in London in the 90's. Just does. Nice and fresh scent. Wear it every day now. I love being able to try different scents each month. Some I like better than others. Really like this one!
05/24/2017
There are definitely better colognes from this brand. It's too musky for me. Almost like bad B.O. waste of $15.
05/22/2017
Wonderful scent! Very fresh! So glad I tried it. I will definitely try others by English Laundry. Thanks!
05/19/2017
It's a EDP so it is quite strong. One spray is all you would need. Quite peppery. I would say it's a nice smell but for a spring/summer scent I want something a bit more fresh.
05/16/2017
It smell great and not too strong
05/11/2017
Great scent that is not too strong and lasts for quite some time.
05/06/2017
Absolutely love this frag and the Mrs loves it as well - win/win here!
05/02/2017
Are you kidding me, I haven't received any thing from this company, nothing what so ever, and you people want me to rate it, how dare you.
04/30/2017
Has a good smell, but a little but stronger at first than I prefer. Smells great after it wears off some.
04/30/2017
I like the smell, my wife appreciates it as well, but it doesn't last long,
04/29/2017
Love the scent very clean and fresh , more of a everyday or relaxed type of scent. Major down fall is doesn't last long at all
04/29/2017
spells spicy! my girlfriend loves it!
04/29/2017
At first, I didn't like this cologne. But I kept wearing it, mostly out of habit. But I noticed everywhere I went girls started talking about somebody smelling great! "We need to find that cologne!"
04/29/2017
ENGLISH LAUNDRY MY SHIT
04/29/2017
This is a soft smell love it
04/29/2017
I love this cologne. It has a very clean smell.
04/27/2017
Really like this fragrance has a deep and almost hidden smell to it. Very happy with English Laundry
03/11/2017
I absolutely loved this scent. It's my current go to, I'll buy more of it
03/10/2017
The smell was a little too much.. it seems like it would suit an older man rather than an early 20's guy
03/09/2017
Fresh scent, but with a little added musk. Maybe like a low key date night, but more of a casual everyday scent. Not super unique, but a classic cologne scent that isn't too overpowering and perfect for the day to day.
03/08/2017
Not bad but definitely not my favorite
03/08/2017
Not bad for my first Cologne sample not my favorite
03/08/2017
Good scent but did not last very long. Had to keep applying it.
03/08/2017
This is my scent! I really really like this. Will work for work and after 5,
03/08/2017
Great scent, not to strong or harsh.
03/08/2017
Great cologne love the citrus and vanilla undertones. Great for day wear!
03/08/2017
Smell is great. One of the better ones
03/08/2017
Smells good for casual daily wear
03/08/2017
nice fragrance but doesnt last long on me.
03/08/2017
Great smell, nice clean smell
03/07/2017
I would like for you to send me another twist tube I lost the thing
03/07/2017
I tryed it not a great colon it aroma doesnt last had so of the girls were i work smell it they didnt like it at all
03/07/2017
Great!! Love it
03/07/2017
It has a great day and night fresh clean scent
03/07/2017
didn't care for english laundry
03/07/2017
I loved it.. Subtle and fresh smelling!
03/07/2017
Strong scent, smells great!
03/06/2017
It was different and new, I like it.
03/06/2017
This is the best of this line, hands down. Not too sweet like the Oxford Bleu. A bit of vetiver feel, but definitely masculine and definitely bright onset. The dry-down has got a cedar heartnote that just goes and goes. Unfortunately, the whole scent loses its projection about an hour in. However, that hour will get you compliments. And those "closest" to you can appreciate it for 4-6 hours. Definite win.
03/06/2017
Picking up a full bottle soon.
03/06/2017
Nice soft, mellow, smooth scent. But I have already tried it before.
03/06/2017
I like this cologne, as it's not overpowering and is a rich scent.
03/06/2017
perfect every day scent
03/06/2017
My first scent is Black Bold by Kenneth Cole, on a scale of 1 to 10 I give this a 7.
03/06/2017
It was very good, I really liked it!!!!!
03/06/2017
This is an absolutely amazing scent! I getting nothing but compliments on my cologne. Amazing scent. Highly recommend this cologne!
03/06/2017
I really enjoyed this one. Not really sure how describe scents but I liked it lol
03/06/2017
Not bad. A little musty for me but I've received compliments.
03/06/2017
This scent is just ok. I noticed that it doesn't last long on my body during the course of the day.
03/06/2017
I like this one.... Feels like a good date night scent. A little spicy and musky but not overpowering. Reminds me of Fierce a bit but does;nt smell so teenage.
03/06/2017
Really like this one!!
03/06/2017
The best scent I've had since Bleu de Chanel
03/06/2017
Smooth and long lasting
03/06/2017
Love it! A scent that you can use daily or as a going out spray. Stays on all day as well!
03/06/2017
Love this scent! Clean not to strong
03/06/2017
Awesome deal and love all the different perfumes sent to me every month. Can not beat a better deal.
03/06/2017
Fantastic! I have gotten more you smell greats they any other cologne!
03/06/2017
If you took the smell of abercrombie and fitch and classed it up a bit and gave it a new haircut, this is what you get. Great scent!
03/06/2017
It was very musty and clean. I love it!!
03/06/2017
Wouldn't even know if we liked this scent because we never even got ours for February. My husband emailed scent bird and can't get a response. Super frustrating when we have a monthly subscription and never know when or IF it's coming!
03/06/2017
It's a great clean smell with hints of citrus.
03/06/2017
A little too lite for me. It doesn't give off a wow factor. Good for spraying on if you're headed to go grocery shopping.
03/05/2017
great smell and my girl loves it
03/05/2017
So pleasantly surprised! Great scent. I'll buy this one.
03/05/2017
Great scent! Lots of compliments so far.
03/05/2017
Really liked it
03/05/2017
I was very surprised when I received English Laundry. I had never heard of it. It is a scent that the more I wore it, the more I liked it.
03/05/2017
Very subtle scent. I get a lot of compliments with this one.
03/05/2017
I was pleased with this cologne very much. It's not very strong but it is a masculine scent. A little goes a long way.
03/05/2017
It smells so goooood :)
03/05/2017
Absolutely love this one. My girl calls it my "freak em" scent. I get many compliments when I wear this as well. If you don't go outside once you put it on, it will last longer. If you are out on the town, people will only smell it when they hug you.
03/05/2017
It remind me on a scent some order on line for me it was G I O Your sent only last about 1hr know scent after that When I were some on my name brand it last All night Not Good 1-10 Just a 1
03/05/2017
I didn't care for smell too sweet smelling to me.
03/05/2017
Good manly scent . But I feel it doesn't last long enough . I want a scent others compliment when you walk in the room. This one doesn't have the effect in my opinion .
03/05/2017
One of my favorites!!!!
03/05/2017
My package arrived damaged and the bottle was unusable.
03/05/2017
Very good cologne for me. My wife loves it.
03/05/2017
English Laundry has a great scent, it's very fresh and I think most men would like it.
03/05/2017
Lovely and floral.
03/05/2017
Amazing balance of aroma love this!
03/05/2017
Very strong. Only need one spray for a subtle hint and two for the scent to travel about 6 feet. Pleasant smell. I like it. Best scent I've got from Scentbird so far.
03/05/2017
Reminds me of a more mature version of A&Fort Fierce. A little more musky and spicy.
03/05/2017
Has a great scent. I would recommend this cologne.
03/05/2017
Love the smell!
03/05/2017
smells great love the bergamot and citrus overtones. Not strong and doesn't last long had to reapply twice during day but a really clean, nice smell
03/05/2017
Very nice smell, really like this one!
03/05/2017
The fragrence is a little weak.
03/05/2017
This cologne is great--best one I've received so far. Is there a way to ship a sample to 2 people directly, or do I buy the sample myself and mail it myself?
03/05/2017
It was pleasant and not too loud.
03/05/2017
Smells great, and lasts long.
03/05/2017
Very nice smelling cologne with a long lasting effect. Absolutely love it
03/05/2017
Not really a fan of it. It has a clean smell but smells like Axe.
03/05/2017
Was charged and haven't received my order yet.
03/05/2017
Yuck. Smelled like someone combined 12 different cheap colognes in one bottle to create a generic scent. Gross.
03/05/2017
Crisp and refreshing.
03/05/2017
Awesome, got some compliments first time using it, and the scent stays.
03/05/2017
It was great refreshing smell
03/04/2017
Haven't received my order two weeks past due
03/04/2017
Really liked it has nice clean scent
03/04/2017
A masculine scent but overall very generic. It does not last long.
03/03/2017
My favorite scent so far!
03/03/2017
Very nice smelling. Doesn't last long
03/03/2017
A pretty original smell.. not my favorite
03/02/2017
I love ittaaahhh!
03/02/2017
clean, nice, not bad for my first from Scent Bird. And my gf liked it.
03/02/2017
I like it... didn't even pick it Scent bird did it for me smell like a grown man
03/02/2017
Very clean smell and my wife absolutely loved it. I am very pleased with this scent. It left me feeling confident and clean.
03/02/2017
Clean, citrusy scent! I just wish it would last longer on my skin,
03/01/2017
My all time favorite.
03/01/2017
Very clean smell.
03/01/2017
Love it so far. Great scent!
03/01/2017
Its not a bad smell at all just not my type of cologne. its very bold and does last a long time.
03/01/2017
very smooth, manly cologne.
03/01/2017
I dont like the musty smell that it gives, its like spaying cologne after you get out the gym
03/01/2017
Disgusting harsh scent. For the love of whatever you enjoy in life don't get this. A constant smell of kerosene will engulf your life. Its not just heavy perfumers alcohol. Its kerosene. If this is woodsy then my ass smells like spring lilies. Disgusting Disgusting Disgusting.
03/01/2017
Disgusting harsh scent. Largely a base of kerosene. There are much better options out there. Please for the love of God don't pick this one.
02/28/2017
One of my favorite fragrances. Love the citrus and light musky smell
02/02/2017
This has proven to be a good first cologne. I await what comes in the future
02/02/2017
This scent reminds me of warm summer nights. Opens with heavy peppercorn and citrus. As it settles down, you get the sandalwood and musk. The opening is very strong but a little after an hour the scent is close to the skin. Longevity on this is not great.
02/01/2017
I don't like it
01/26/2017
Not a bad scent it's very unique to my nose