(MALIN+GOETZ)
Bergamot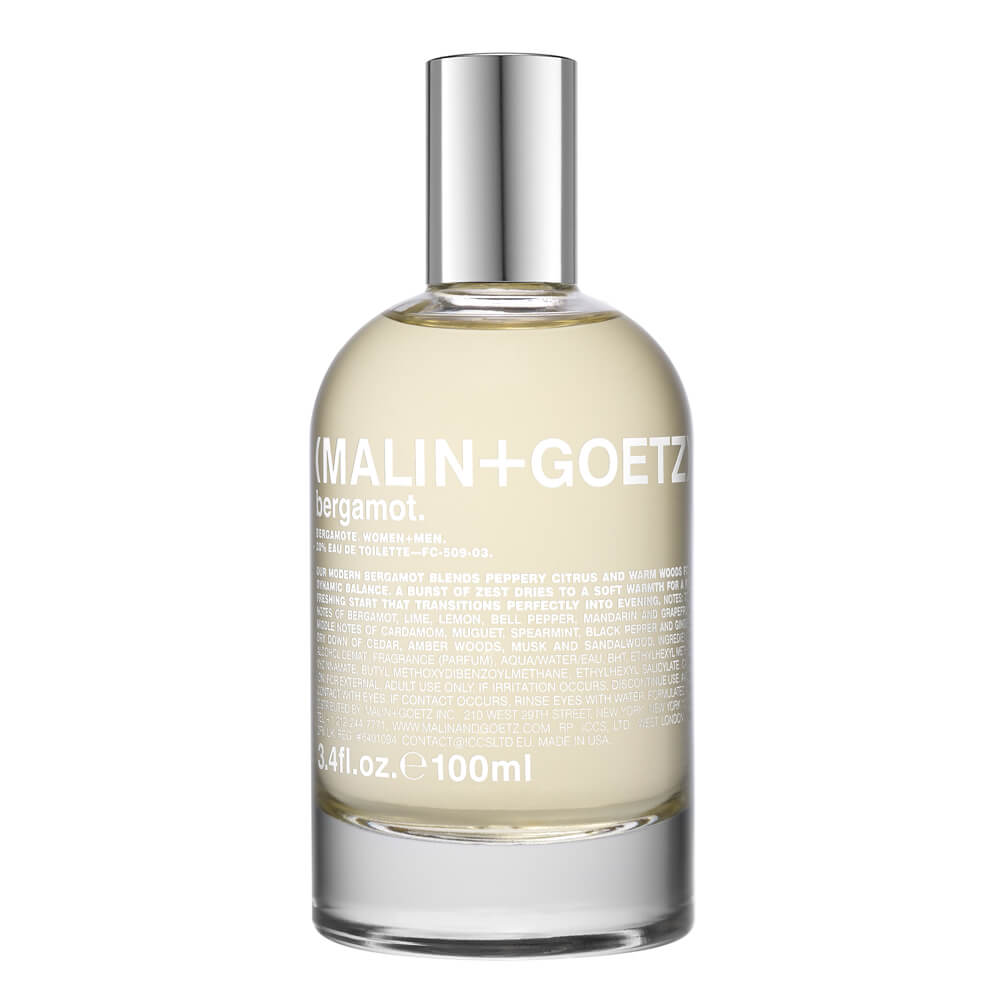 Get a 30-day supply of Bergamot
for
$
14.95
Notify me once this scent is available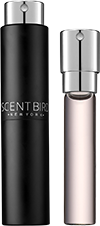 0.27 oz subscription

0.27 oz a la carte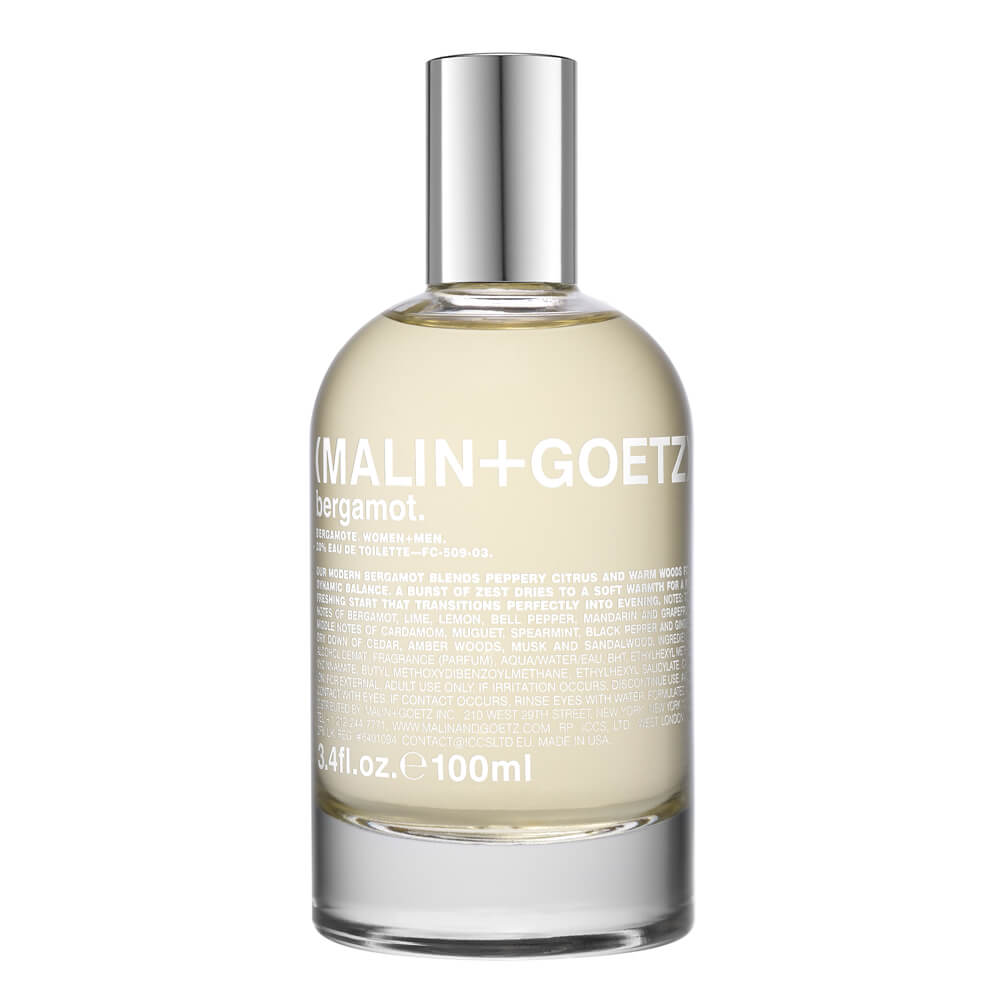 3.4 oz bottle
Share and earn free perfume
Notes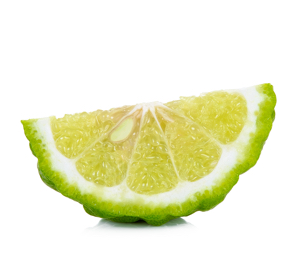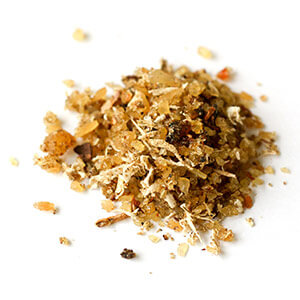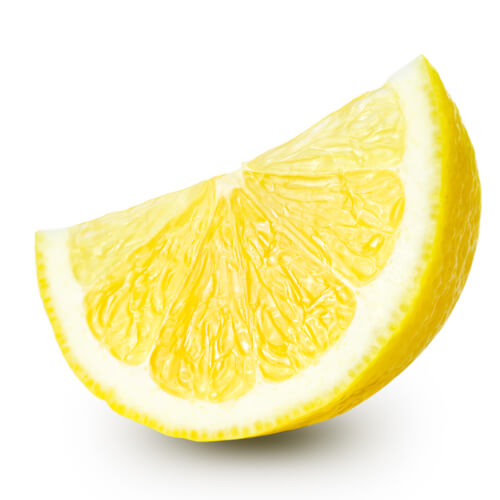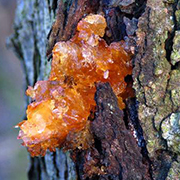 Description
Born in the beautiful Italian sunshine, Bergamot is a warm, timeless citrus. Hints of fresh green mint and glistening spices add intoxicating energy, while a dry down of woods and musk imparts an elegant, understated sensuality on the skin. Conjuring the elegance of the Tuscan landscape, this sophisticated scent can be worn by both men and women.
You may also like
Bergamot description
(Malin + Goetz) Bergamot is an uplifting, brisk, spicy and approachable perfume. It has one of the most effervescently pleasing openings of anything we carry – a bright profusion of bergamot, lemon, mandarin, lime and grapefruit, spiked with a bracing green bell pepper note. And what's even better is that these notes don't quickly disappear at the start, but stick around for several minutes to fully energize your senses for what's to come.
The heart of Bergamot continues the theme of bright, engaging notes, only instead of citrus the focus shifts to spices instead. Ginger, cardamom, spearmint and black pepper all combine to keep a cool, refreshing profile emerging from this fragrance, with the ginger being the outstanding note.
What makes Bergamot especially enjoyable is how well the citrus blends into the spices – the grapefruit into the ginger is seamless, and the black pepper note effortlessly transfers the heat from the green pepper into the heart to continue the spicy contrasts. There's also a heat exchange happening in the heart between the cardamom and spearmint, and the ginger and pepper. Cool tones versus warm make the middle phase of this perfume engaging and complex. Even though Bergamot is a lightly-spiced citrus perfume, there's enough happening throughout its development to keep you checking in on it as it dries down.
The dry down phase again places cool cedar and musk up against warm amber and sandalwood notes, with a woody accord hovering in the middle for temperature balance. Bergamot is filled with contrasts: warm vs. cool, brisk acidity vs., flat, dry spices. These tonal changes are completely addicting and always allow the perfume to show off another side of its personality, all the way through to the end.
Another reason to love this perfume is that anyone can wear it – it will complement either a man or a woman, and is versatile enough to wear with any look you like. (Malin + Goetz) Bergamot is a rare citrus perfume with plenty to say as it develops, and you'll be instantly drawn in by the quality of the conversation.
Read more
Bergamot by (MALIN+GOETZ) Reviews
08/15/2017
My favorite scent to date that I've ordered on Scentbird. It is unisex, but I prefer a fruitier smell. I get lots of compliments and smell lasts all day.
08/12/2017
I have mixed feelings about it. It is fresh, fruity and woody. The smell remembers me of Christmas / winter time / cold days drinking tea and wearing this in the summer is kind of odd but I like to spay it on my neck on hot summer days and it just keeps you cool the day around. I got a lot of compliments from man and women.
08/10/2017
I love this scent! It is a nice Woody clean scent. Last a long time on me. It is a unisex but on the masculine side. Great for night time & cold weather.
08/07/2017
Nice scent but doesnt stay on for long.
08/04/2017
This was a more masculine scent in my opinion. The notes were very heavy and at times overwhelming. I didn't even finish my bottle before the next month came. I would probably never purchase this again. The scent just wasn't for me.
08/02/2017
I loved this scent. It was so clean and earthy. It seems strong at first but the smell lasts forever! one of my favorites for sure!!!
08/02/2017
I did not like this fragrance. It smelled like bug spray to me.
08/02/2017
This has been my favorite scent of all! I love it!
07/29/2017
Its not bad but I don't love it. I like that it smells fresh and not sweet at all. I will use up my sample but I don't like it enough to buy it, even if it was much cheaper.
07/26/2017
I like this one. It is a good every day perfume for days when I don't feel like smelling too sweet.
07/13/2017
This is my new favorite everyday scent. Fresh, clean and not overpowering. I'm ordering a full bottle now!
07/12/2017
I was so surprised when I was able to smell this fragrance. I loved it. I will be purchasing this as soon as possible.
07/12/2017
I can't stop smelling my wrists!! I love it!!!
07/05/2017
Good summer cologne. Moroccan Fig from the same maker is better!
07/05/2017
This perfume is fantastic, perfect for summer, light and fresh... love it !!!
07/05/2017
This is the second Malin + Goetz fragrance I have received and love them both. Will definitely get this one again soon.
07/04/2017
I really enjoyed this one. I like the citrus smell of bergamot and this fragrance displayed it well. You can smell the quality that was put into this fragrance. A good choice for spring and summer.
07/02/2017
This is a little more woodsy/piney than I would prefer. I was hoping for something a bit brighter, given the citrus and spice description.
06/30/2017
I get the lemon right in front. Then it softens into a warm sweet sent.
06/29/2017
Fresh and warm. Nice summer scent. Decent staying power without being overpowering.
06/21/2017
I loooooove this!!! Its soo amazing! I can see it becoming my signature scent easily. It smells so good! Love love love love it!
06/21/2017
Just received this and already love it! Great crisp, Summer scent.
06/13/2017
Too musky for me.
06/11/2017
Wasn't bad but I didn't like it on me and gave it to a friend. Very woody.
06/08/2017
Awesomeness!!!
06/08/2017
This is a fresh scent that lasts a long time.
06/05/2017
I really like the smell of Bergamot. It's crisp and has refreshing scent.
06/05/2017
This is an unusual fragrance and hard for me to describe but I mostly like it. Kind of woodsy and natural.
06/03/2017
I did not like this and my wife said it smelled a little feminine. Though my 18 y/o son does like it
06/03/2017
Smells like some kind of citrus wood cleaner, but not as good. Showed to a couple of my friends and girlfriend and even my mom and everyone said it smelled like a cleaner. Would definitely not recommend
06/02/2017
Shipping is always prompt, thank you. My wife enjoys the scent on me. I also like it. Alpha M. recommended this scent, btw.
06/02/2017
Definitely a fresh scent. I received a lot of compliments with this scent. I am not too keen on the full bottle price but I did receive much more compliments with this scent than any other, so far. I'm actually thinking about purchasing it.
06/02/2017
This is spot on Bergamot. It is nice for the summer. Would not be my everyday scent but a nice switch up.
06/02/2017
Smells like oranges and not in a food way. Awful scent.
06/02/2017
I really loved this scent, the only issue is that it doesn't last long... if you like citrusy, bergamot scents this one is for you.. but I wont buy the full size just because it doesn't last :( happy but disappointed at the same time :s
06/01/2017
A piercing scent that is perfect for the spring summer months. my favorite so far
05/31/2017
great scent but it does not last for much more than a few hours.
05/30/2017
It has a spice that hits you and then it levels out and is light and fresh.
05/30/2017
This has to be my least favorite cologne thus far. I'd almost go as far as to say "it stinks." My wife wasn't a fan either. I wouldn't recommend adding this to your queue.
05/29/2017
This opens with a burst of citrus though I personally get way more lemon and lime than bergamot. After only about 20 minutes it drys down very spicy with a lot of the black pepper and cardamom coming through. I really don't get much of the listed base notes due to the fact the scent has very poor longevity on my skin only 2 or 3 hours and its all but gone.
05/26/2017
it smells nice but i personally am not a fan of it. A bit to strong smelling for me and the smell is not one of my preferences.
05/26/2017
Love this ... very light and airy. love this for spring
05/26/2017
Love this! light and perfect for spring
05/25/2017
Really strong citrus and pepper smell. Not for me
05/24/2017
Not impressed, smells like lemon lime and ginger. With a lot of cracked pepper. Not something I would want to wear!
05/24/2017
Way to citrusy scent .
05/19/2017
The initial Bergamot note is extremely overwhelming and persistent, I thought that I could get used to the scent after the dry down, but it is definitely not for me.
05/18/2017
absolutely LOVE this fragrance! i always get compliments while wearing it.
05/18/2017
I love this. Wears very well!
05/17/2017
Loved this scent on my sister, but not for me. Smells good, but just a tich to citrusy. I do love bergamot, but this was to much for me.
05/12/2017
Loved this scent. It's my favorite by far. Lemony, and fresh and clean fragrance. However it doesn't last I used the whole trial bottle in less than a week. Too expensive to buy since it won't last...
05/12/2017
This perfume smells exactly like Earl Gray Tea. I've been looking for a scent that smells like Earl Gray Tea for as long as I can remember as this is a favorite, comforting and uplifting scent for me. While I absolutely LOVE this perfume, I do agree with other users that the scent seems to fade quickly (though I desperately had hoped those reviews were not true). I have a small bottle of Bergamot essential oil that when applied to pressure points, lasts longer and smells exactly the same but for a fraction of the price. I think the smell of this perfume is simply perfect but the longevity for the price of this perfume (full-size bottle) is disappointing.
05/10/2017
I am going out on a limb here and saying I don't actually like citrus scents that smell like oranges :(
05/07/2017
Loved this! Smells fresh and clean,, kind of lemony. will definitely buy
05/05/2017
Didn't really think I'd like a bergamot scented perfume, but this one really changed my mind and now it is one of my faves.
05/03/2017
Nice spring scent....but it didn't last
05/01/2017
Has a citrus scent, my sister and mother liked the smell of it. Don't spray too much.
05/01/2017
Pretty strong at first, definitely a springtime/summer scent. Doesn't seem to last that long.
04/30/2017
Reminds me of Earl Grey tea. Love it!
04/30/2017
Honestly not crazy about this one. I has a scent similar to summertime bug spray.
04/29/2017
A beautifully crisp, scent that's calms the senses.
04/29/2017
A light fresh bergamot scent. Doesn't last long. Not my favorite from M+G. I prefer the Dark Rum.
04/29/2017
Very much a spring time or summer time scent. I love this. The only down side is that it doesn't last very long.
04/29/2017
It smells mainly flower/musky w/ a hint of orange. It's subdued and I forget I put it on. I've received one compliment on it. I think I'll wear it more to really determine if I like it or not.
04/29/2017
This one was a pleasant surprise. This citrus notes are strong at first but will fade away and be replaced with a light masculine scent. The projection isn't significant but it will last throughout the work day in an office setting. Just know that it doesn't maintain its projection, in other words it mellows out a little and I like that. I would recommend this if you like citrus or want something different in your rotation. It's worth a try!
04/29/2017
Big fan of this fresh scent. Perfect for summer. Reminiscent of Chanel Allure Homme.
04/29/2017
DIdnt like it at all.
04/28/2017
Did not like this scent. Too strong and citrusy/musky.
04/27/2017
Not a big fan of this one. It smells a little citrusy, definitely a more masculine scent.
04/25/2017
i like malin+goetz skincare, but i was not a big fan of this perfume. the bergamot scent was strong, it also habut this didn't last
03/11/2017
Not for me. Too floral.
03/09/2017
Didn't like it
03/09/2017
unisex scent. clean but with a strong ginger note.
03/07/2017
I am not a fan of this scent. I would not purchase this scent
03/06/2017
Love this fragrance!
03/06/2017
It smells like lemon pledge
03/06/2017
Definitely on my must have list! At first it smelled very old lady. But after a few minutes, I was blown away! Very summery and feminine and my husband loves it!
03/06/2017
Not what I usually go for but I am really liking it.
03/06/2017
Exactly what I expected from a bergamot perfume!
03/06/2017
I really like this scent, I was hoping since it is "Bergamot" it would be a strong bergamot scent and this did not disappoint. Really clean, citrus scent.
03/06/2017
Had a strong lingering smell of ginger that was a little too much for me, but it wasn't a horrible scent.
03/05/2017
best one ive got
03/05/2017
I love this scent and it is on my Top 5. The only downside is that it doesn't last long, still one of my favorites. It is very unique scent that leans to the sweet side.
03/05/2017
Too citrus smelling great if you like fruity smells just not for me very strong.
03/05/2017
awesome scent!!! woodsy, heavy, and can be worn by men--Love it!
03/05/2017
Smells great, warm and citrus scent. Seems very overpowering when first applied, but doesn't last long.
03/05/2017
This smells very fresh. It lasts longer than most fragrances. I love it.
03/05/2017
Great citrus scent. Fresh, clean and long lasting. Highly recommend it.
03/03/2017
Super refreshing, clean scent. Very fruity, bergamot/orange are almost all you can smell. Great if you wanna smell fresh and clean without any over bearing cologne smell. I would wear at the beach or outside, somewhere casual and fresh.
03/03/2017
LOVE IT! Just wish it lasted a little longer but would definitely purchase.
02/22/2017
I love this refreshing smell..
02/21/2017
Loved it immediately light and fresh.
02/21/2017
This is a wonderful floral scent that is strong enough you don't need multiple sprays. Really like!
02/19/2017
Very strong smell. Not a fan.
02/18/2017
Total lemon smell mixed with powdery flower scent. I prefer not to smell like lemon drop candy.
02/07/2017
I don't like it, It doesn't smell fresh or citrusy, perhaps is a bad idea believe in the descriptions of the perfumes, smells like old.
02/06/2017
Nice smell! Similar with Dolce and Gabbana "light blue"! Very fresh, summer scent!
02/06/2017
I am an essential oil girl and love the smell of bergamot. When I saw the Bergamot scent, I was stoked to try it. Malin+Goetz Bergamot did not disappoint. There is a fresh, clean scent that reminds me of spring time. Definitely spirit lifting, especially on these dreary winter days.
02/06/2017
Very nice fragrance.
02/04/2017
My boyfriend and I both love it and both wear it regularly!! Bam! Bergamot!!
02/04/2017
It is very powerful and refreshing at first, but the scent does not last long.
02/04/2017
It's a very original scent...very citrusy. I really liked it after a few uses. It stays on for most of the day so it's long lasting.
02/04/2017
Not as great as I though it would be😕
02/04/2017
It's a little strong when you first spray it, but after a couple minutes it was a mellow woodsy clean scent. I like it. Not over masculine or feminine.
02/04/2017
It feels so fresh, It's perfect for day time.
02/04/2017
It's not my favorite but it's good. It has a very distinct and original scent to it.
02/04/2017
Smells good but don't stay for long.
02/03/2017
One of my favorite scents thus far. Added it to my que and a must buy!!!
02/03/2017
It smells a lot like Earl Gray tea, which is wonderful for me because I love that tea. The scent is a little bitter at first, but after about an hour the bitterness dissipated. This is a perfume I may invest in.
02/03/2017
Sweet with a great clean base. It was a great scent for my daytime adventures. Has a great sensual base as well.
02/03/2017
Very nice scent immediately after being sprayed. However, there is little to no scent noticeable less than an hour later.
02/03/2017
Great scent! Made people turn heads!!!
02/02/2017
Love this scent!
02/02/2017
This is a nice, refreshing scent.
02/01/2017
Still waiting to get this one.
02/01/2017
Maybe if you were to layer this with other scents. Not something I'd wear on its own.
02/01/2017
This smells amazing - it's crisp, clean, and so fresh.
01/31/2017
Amazing! One of my top favorites!
01/31/2017
this is a very pretty scent. I found it to have citrus as the primary note with a light musk undertone. It wasn't overwhelming, but I would caution to not overspray or it will be overpowering.
01/31/2017
Smells amazing
01/31/2017
Invigorating scent that is clean and energizing, however, I find that it doesn't last very long.
01/29/2017
Really citrusy at first, but mellows out shortly after it dries.
01/27/2017
I ABSOLUTELY HATE THIS SCENT! HOW DID THEY CHOOSE THIS TO BE A FRAGRANCE OF THE MONTH? ;'(
01/26/2017
When you first spray this it's a little overwhelming, but after 5-10 minutes it actually settles into a very pleasing scent. Its a cross between a citrus and woodsy scent. I would like it to last longer but otherwise it is a nice perfume...
01/25/2017
Strong soap? Extra citrus? Not for me
01/25/2017
Thanks Rebecca, it reminds me of Bond #9 Coney Island too. I just couldn't remember the name. I love this scent, the Bergamot is a little strong when first sprayed and then the citrus comes through. Warm and sexy scent I think. I love it❤
01/25/2017
Fresh scent. A little too woodsy for me tho
01/20/2017
Fresh, lemony upper note, Bergamot following. Really nice. Light. Not as long lasting as I want. I would definitely buy this scent.
01/19/2017
Very citrous-y. Reminds me of Bond No. 9 Coney Island. It's fun and fresh. I am, nonetheless, a little disappointed because it's different than what I imagined. I was picturing wearing Earl Grey tea. This is more like a lemonade.
01/18/2017
This fragrance is kinda strong & spicy when it's first sprayed, but the citrusy middle notes & the woodsy dry down make this an instant favorite. This could easily be a winter or spring/summer scent.
01/17/2017
This smell is very strong, essential oil strong. Reminded me of a hippie, not what I was looking for. I am very new to this, will have to be more cautious choosing my perfumes next time.
01/17/2017
Such a fresh scent. Citrus tones but not overpowering or feminine. Unlike any other cologne I've used before. I love this!
01/15/2017
I LOVED This scent. I love how it's bold and masculine yet has these warm sweet notes that let it be unisex.
01/12/2017
This fragrance drew quite a few compliments. It is quite citrusy for my liking, and a little too citrusy for the office. Bergamot is definitely a masculine fragrance despite the citrus accents. This isn't a scent that you'll want to leave home without, since you'll end up wanting to freshen up during the day. I'd recommend this for anyone wanting to spice things up in the Springtime.
01/07/2017
This smelled great but was a little strong. The bergamot reminded me of earl gray tea. Yummmm!!
01/06/2017
It was OK. Not my favorite!
01/05/2017
I was really looking forward to this perfume, but ended up disappointed. It is definitely a man/woman scent, but it smells like something I'd pick up at Bath and Body Works.
01/05/2017
It's not for me.
01/03/2017
Love the smell. Fresh and crisp.
01/03/2017
It isn't the bergamot I'm familiar with. Didn't like it.
01/03/2017
Not a fan at all
01/03/2017
Love it. My favorite essential oil is bergamot, and this really has that essence. The only reason I rated it 4 instead of 5 is because it's a little light and doesn't have strong stay-power, but otherwise it's awesome!
01/02/2017
I usually don't like citrusy scents, but I really like this one! It has a depth and spicyness that appeals to me. Too bad it fades too fast!
01/02/2017
I did not like this not one bit. It is VERY masculine and strong. It did not get better throughout the day either. Not my type of perfume what so ever
01/02/2017
It smells great BUT the scent dissipates instantaneously. It doesn't last more than 10 minutes on the skin.
01/02/2017
Very masucline
01/01/2017
This is a mature woodsy, warm, lemony scent. Almost like a kind of floral pledge furniture spray. I'm sure some women will enjoy it but it's not my style.
12/31/2016
Did not enjoy at all it was way to over powering.
12/31/2016
I was not expecting a scent like this but my lady loves it this so many notes to describe but the palate is fantastic you can smell the sea you can snowberries you can smell spice if I had another hand I'd give it three thumbs up
12/31/2016
Love this scent omg!
12/31/2016
I was not expecting to like this scent but I did. It has a very strong scent at first but end notes smell sophisticated.
12/31/2016
Smells great lasts hours.
12/31/2016
Terrible peppery smell!
12/31/2016
Didn't like it at all!! The after scent is nice but first application is overwhelming because it smells like tobacco!
12/30/2016
My first Scentbird choice that I didn't enjoy. Unfortunately, I'd have to compare this to spraying lemon scented pledge on yourself.
12/30/2016
Smells nice but not exactly my style.
12/30/2016
Wanted to love this, but I don't. Smells very citrusy, almost like straight lemon, and barely lasts two hours!!
12/29/2016
I love the smell, it's not over powering . It's light and citrusy and fresh. Love it.
12/29/2016
I received this fragrance 2 days ago, and I can't stop wearing it.....I usually wear a different fragrance everyday, but this is addictive. It is strong and sensitive at the same time...that is the only way I can explain the fragrance other than saying it is just right for me
12/29/2016
To citrusy, almost smells like prufume to me at least
12/29/2016
Unfortunately I did not care for this tangy scent. Strong and unappealing. It smells like something I would not want to eat or even a cleaning product. Just not for me.
12/28/2016
Loved this unusual fragrance very much! Unfortunately, it doesn't last long!
12/25/2016
This is a very weird scent, I can't even describe it! Not for me!
12/20/2016
i havent received a scent since October in spite of receiving shipping notices.
12/15/2016
Very crisp, light, clean scent, I enjoy very much . Everything Malin does is great though .... so no surprise .
12/13/2016
By far the best one I've received so far. Many people ask me what I'm wearing. I'll be buying this one by the bottle!!
12/11/2016
Nice scent, prominent bergamot note, hence the name)) One of the perfumes that I liked the best from the ones I received so far..
12/08/2016
It must be the Bergamot because it smells of pepper and that's it I didn't get the hints of mint, and maybe a bit of lime. This scent wasn't for me unfortunately.
12/08/2016
Horrible, whenever I dont pick my own perfume the scents I get suck. This smelled horrible.
12/07/2016
Don't really care for it
12/07/2016
I really liked this. It compliments my skin very well. Lasts pretty much most of the day
12/07/2016
This was not the scent for me.
12/06/2016
This is the most wonderful scent. It lingers longer than most perfumes, it's woodsy and not at all over powering. I was complimented more times than I can count while wearing this scent. One person described it as me smelling delicious! **blush**
12/06/2016
I really enjoyed this scent. It is distinctive, fresh and seems to linger longer than most others I have tried. I will buy it again.
12/05/2016
fantastic smell. This cologne is exactly what I wanted just wish the smell stayed longer.
12/05/2016
The warm and inviting aroma, is paired with a crisp and clean finish. The perfect scent for while cuddling close on a cold winter night.
12/05/2016
Great scent. Heavy on the citrus. Wife loves it.
12/05/2016
I didn;t care for this as much as I thought I would. reminded me of a mans bodywash and had a strong alcohol scent to me.
12/04/2016
Really a nice fragrance, so nice I ordered it twice :) Mellows out for a warm fragrance. Far from overpowering. One of my favorites so far
12/02/2016
I love this scent, makes me feel so sexy!
12/02/2016
Love the scent!
12/02/2016
Love this scent and so do the ladies at work!! Yeah they're older cougars but I'm not complaining. LOL
12/02/2016
Absolutely love this fragrance. I read some reviews and took a chance. Very happy and my husband loves it as well.
12/02/2016
Sexy, that is the best way I can describe this.
12/02/2016
It has a very strong citrus smell. Too lemony for my liking.
12/02/2016
Not for me but my Mother absolutely Loves this fragrance. She says it reminds her of Dolce and Gabbana Light Blue.
12/02/2016
Great scent best in citrussy category Not for winter. Must have
12/02/2016
Didn't like it at all
12/02/2016
I love this scent. I feel like I'm dead without this scent. It is clean and refreshing! I would definitely purchase the full bottle! (even though it's super duper expensive... )
12/02/2016
Absolutely my favorite!!! I received so many compliments on this perfume! I just had to order another one!!
12/02/2016
I usually gravitate towards clean or light floral scents but I love bergamot so I had to try this one! I love it! Kind of spicy, citrusy but not overwhelming. This is my fall fragrance!
11/29/2016
Nice cool under note of citrus and bergamot very well balanced cologne for every day.
11/19/2016
At first thought it was too much citrus. But after wearing for awhile fell in love!
11/18/2016
I really love this scent. So citrus, so deeply fruity with a hint of floral.
11/18/2016
Smells very strong at first and I did not like it, but I gave it a chance and wound up enjoying it. The trick is to only use a small amount!
11/17/2016
I really like this a lot, wonderful, clean herbal scent. But it's too expensive to buy a full-sized bottle.
11/17/2016
One of my favorites that I have received from Scentbird, long lasting scent, great for day or night.
11/17/2016
Loved the strong citrus and woody scent
11/14/2016
At first I was really taken back by the initial spritz but once I let it set in, it smelled amazing. I can see why some people might not be very fond of it, it's a very unique and strong scent. I personally love it.
11/11/2016
I didn't care for it was to woodie I would not let my son use it ether .. :-(
11/08/2016
Hmmmm, I thought I would love this scent based on reviews and that it smelled like bergamot becauseI love bergamot. It is very manly. I was not into it.
11/08/2016
It is ok, probably not worth the full price.
11/07/2016
Crisp and luxurious; very appropriate for day wear, office, springtime, warm climates. Not sure if it's marketed as a unisex scent but I could definitely get that vibe from it. I subtracted one star only because the scent wears off pretty fast--I'd love this in a lotion, actually.
11/07/2016
I was not fond of this scent. I was expecting more along the lines of Earl Grey tea and it smelled more like orange peel. So if you love oranges, this would be more up your alley.
11/05/2016
I gave it a 2 because it does smell good, but it smells like a mans cologne. In fact it smelled very similar to my husbands Prada. So I will not be wearing this one. 😞
11/04/2016
I love this sent. It's clean but distinctive!!!
11/03/2016
Did not smell at all like bergamot. I threw it out.
11/02/2016
Very lemony, but a fresh smell that I enjoyed after it had a few minutes to fade. Sadly, though quite strong when first applied, the scent doesn't have much staying power.
11/02/2016
i like it a lot, but it doesn't go with everything and doesn't seem to last a long time.
11/02/2016
Light and citrusy
11/02/2016
Light, fresh, citrus but fades quickly. Would like a little warmer second note
11/02/2016
Love this. It is just perfect for everyday.
11/02/2016
Disliked it so much that I threw it away. Sorry!
11/02/2016
A very strong citrus smell for then first 15-20 minutes then it turns into a wonderful, aroma!
11/02/2016
I love this one. Light, airy, and summery. Doesn't last super long, like most citrus.
11/02/2016
Super strong scent. One spritz was more than enough.
11/02/2016
It's okay...a little too lemony.
11/02/2016
This one was not a winner for me.
11/02/2016
This is one of my faves! I am trying to buy a full bottle and it's out of stock here! I cannot wait to find a full bottle! It is clean, crisp and full of beautiful citrus! LOVE IT!!!!
11/02/2016
Not my favorite perfume, but it definitely has staying power! Would like to try this brand, but a different scent!
11/02/2016
Lovely citrus scent. I have always been a fan of bergamot and it comes through beautifully in this scent. Crisp and clean.
11/02/2016
It's amazing !!!
11/01/2016
Very nice scent.
11/01/2016
I absolutely love it! It has a very nice Citrus smell but its not very strong. My husband is very particular about the perfume that I wear, he doesn't like a lot of them, but he loves this one.
10/31/2016
I loved this ....
10/30/2016
Love it♡♡Sexy and clean at the same time. ..Beautiful
10/30/2016
I Love malin & Goetz sen me more
10/30/2016
Not a scent for me
10/30/2016
The smell of pepper is to strong
10/30/2016
Love this scent! Will definitely buy!
10/22/2016
Love at first scent!!!!!! New holy grail 🙌🏾
10/22/2016
LOVE the smell, but it doesn't last all that long.
10/22/2016
I love this scent. It has a wonderfully citrus scent that is just awesome!
10/21/2016
This is one of my favorites so far! I love clean, citrus scents and this one hits my senses and they go crazy! I will be ordering a full-size!
10/19/2016
A really nice scent.
10/18/2016
Like this smell. Isn't overpowering . Isn't my favorite but overall a good smell
10/18/2016
LOVE IT!!!!! It reminds me of Atelier Cologne Cedrat Envirant. I LOVE bergamot apparently. It's very citrus-y and refreshing. Perfect for summer.
10/18/2016
similar to moroccan fig but sexier, better for night
10/16/2016
It has a good smell, but is a little strong and overwhelming. My second use was a lighter spray and it was better.
10/15/2016
Love this fragrance. Bright, warm, and a little spice. I get a ton of compliments on this one.
10/14/2016
Can somewhat be overwhelming. It's very longlasting but too hard of a sniff can make anyone dizzy. It's very citrusy but a bit too citrusy. It smells like a bergamot and a lemon. Nothing else really. This is good for a woman but not for a man even just for casual wear. I rate this so high only because it does smell very good. It's just not for me.
10/14/2016
Really nice smelling perfume. Slightly overwhelming and could use something to tone it down a touch, hence the four instead of five hearts.
10/14/2016
Really nice smelling perfume. A little overpowering, hence four instead of five hearts.
10/14/2016
Has a strong but not over powerful musk scent. LOVE this perfume.
10/13/2016
Too citrusy for my taste and does not last
10/12/2016
I loved the smell it was a different smell very light, and subtle, however the scent does not last long :(
10/12/2016
My fave scent so far! Perfect for summer, you really get the citrus in this one. Like most citrus perfumes, you have to reapply this mid-day, but totally worth it!
10/08/2016
I am more drawn to more softer perfumes. This was a bit overwhelming. I do like the floral tones but it's a bit much for me to wear on my person.
10/07/2016
Great smell. Light and citrusy. It lingers longer than some have stated. I find that spraying it on the shirt collar helps the scent last longer. I've gotten compliments on the scent.
10/05/2016
I thought this was going to be a little more subtle but it is very citrus strong. When it wears down it does leave a better scent.
10/04/2016
I liked the scent, but it wasn't as citrusy as a had hoped.
10/04/2016
This scent is very light. It doesn't linger on the skin. The name def fits... forward bergamot with citrus undertones.
10/04/2016
I love this fragrance. It is very light on me which also means it does not last long. I even sprayed it on my blouse, and after a few hours, I could not smell it. Overall, it has a pleasant, light scent.
10/04/2016
Nice lemon spice unisex type of goodness!!!
10/04/2016
Love this scent!
10/04/2016
Scent is ok,very orange,woody. Good for fall
10/04/2016
While I love the scent of bergamot, it would have been nicer if it was a little lighter maybe with more citrus. As an aside, this scent in their shower gel is perfect.
10/04/2016
Love love love this scent!!
10/04/2016
Very nice scent which starts off a bit floral, but dries down quickly into a classic Earl Grey tea smell. Unfortunately, the low-notes are not long-lasting and you will probably only notice you're wearing this scent for about 25-30 minutes. Overall, I'd say this scent is more feminine than masculine, but still appropriate for both sexes. Very well-mixed scent (which really is very nice smelling); just needs stronger low-notes to carry it through the day!
10/04/2016
Very citrusy. Didn't realize it was unisex until I smelled it and had to re look at it on the site. Still an overall pleasant smell. Not an everyday scent for men, but definitely can work for us!
10/03/2016
I like the smell. Its a very light and different smell
10/03/2016
I feel this is a good transitional fragrance from Summer to Fall in hot weather climates. There is the fresh, slightly sharp citrus tang of the bergamot, and then the heavier, richer spicy notes to warm it up a bit.
10/02/2016
This is my 2nd favorite will be buying the larger bottle..The scent is sweet but still manly lol :)
10/02/2016
Love love love perfect balance scent!
10/01/2016
I like this but it is a little more bergamot heavy than I expected. It's still nice though.
10/01/2016
It has a classy, elegant scent with a twist of citrus which allows me to wear it for any occasion. Plus my wife loves it on me.
10/01/2016
I didn't like this one. I was hoping I would, but it doesn't mix with my personal chemistry. Too much citrus for me.
10/01/2016
The light citrus smell is amazing! It leaves a light scent all day!
10/01/2016
I love this MALIN-Goetz
09/30/2016
I really like this scent. It's very light and citrusy. If you like Ralph Lauren Blue, you will enjoy this one.
09/30/2016
expected to like it...nope not all
09/30/2016
It is very mild with a hint of citrus! Love it!
09/30/2016
LOVE LOVE LOVE
09/29/2016
This has a strong citrus smell at first but is really nice after an hour or so.
09/29/2016
Great fresh scent with citrus notes great for a night out on the town!
09/28/2016
They say this is gender neutral, but it just feels to strong and in your face to be a men's scent. It doesn't smell bad, but wearing it doesn't feel manly. I think I'll leave this one to the ladies.
09/27/2016
Here's the scoop if you love natural earthy scents you will appreciate this truly- I'm an essential oil user and ADORE this scent! I find that the Bergamot is true to the essential oil mixed into a beautiful combination light perfume for Summer!
09/26/2016
Did not like at all. Reminds me of the scent of a bug spray or cleaning product. Very disappointed.
09/23/2016
I like it because it is a unique smell. It's an Autumn smell to me. I don't think I'd use it for every day wear.
09/22/2016
Very citrusy very fresh and just a hint of spice. This may be my new favorite. Beautifully fragrant yet still clean love it.
09/22/2016
It's nice, but not favorite. Glad I don't have a full bottle..
09/21/2016
Really liked it! Citrusy, fresh, grassy..maybe reminiscent of some herbal tea..goes on strong but dries down soon..I would use it both summer and winter..Would recommend it!
09/21/2016
I like smell. It would be my absolute favorite, however the scent doesn't last at all. I was very sad because it smells so nice.
09/19/2016
Love it! Reminds me of caylax from prescriptives! My New favorite . If you like Clean uplifting fresh scents than this is for you ! Always get compliments when I wear it .
09/18/2016
Too heavy and strong. Not my cup of tea.
09/18/2016
i kinda liked the smell of that i had no idea what it was i just picked it.. it smelt like orange citric or something, but it didn't seem to last long.... the down fall was i had put it in my truck and it tipped over and leaked all out.. i only got to use it 2 time.. that sucked .. so my truck smells like this witch is all right because it does smell good...
09/16/2016
It has a lemony sent, very refreshing and clean. I would say it's more of a summer scent. I did like alot. Can't imagine smelling this on a guy tho.
09/13/2016
Kind of smells like all natural bug spray...
09/13/2016
Loved this perfume!! I was definitely dad when it was gone, out was warm and bright at the same time.
09/13/2016
I was a little skeptical about this at first. That first spray sent was scenery overload. After about 2 minutes, it became my new favorite. The bergamot and spice did well with my body chemistry and I actually loved the lemon under notes. I'm really glad this one came up!
09/13/2016
Love this fragrance. My co-worker thought it smelled like cilantro, but I love it because it reminds me of a green fragrance that I loved in the past, i.e., Aliage by Estee Lauder. Will def buy again (and if anyone doesn't like the way I smell, it's only because they hate salsa - lol)
09/12/2016
Very clean scent. Remeniscent of CKOne. My son actually took it and won't give it back! haha :)
09/10/2016
You don't need alot it last a long time. Make you smell clean.
09/09/2016
Not for me. I hated it. It smelled like metal with a hint of lemon zest. Yerrible combo
09/07/2016
Not my favorite, a little to strong for me. But I like it.
09/07/2016
I did not care for this fragrance. If you like your citrus on the harsh side, you will probably like this because, as another reviewer said, the lemon overpowers the bergamot causing the scent to be acrid and sharp. I would have liked it more if it had mellowed a bit when it dried down, but it never does. I did manage to use up the vial, but I would not re-order.
09/07/2016
This is my second Malin+Goetz, and whereas I do like the overpowering lemony scent - I wish it was more Bergamot! - this one also does not last very long. Disappointed.
09/07/2016
Great citrusy scent. Doesn't last long.
09/07/2016
Amazingly refreshing. Perfect for summer. Light scent, but still bold enough to not go unnoticed.
09/06/2016
I was nice to have a lemon smell.... it smelled like pledge dust spray. NOT A Fan at all!! I dont want to smell like dust spray!
09/06/2016
Was not for me