When do you know you've outgrown a perfume?  What happens when you pick up that perfect stand-by scent, and for some reason it no longer lights you up like it used to?  Or it feels like it belongs better on a giggly teenager than a woman of your level of sophistication?
Perfumes are as fashion-sensitive and time-appropriate as what you wear from your closet, and just like the other curated items you've collected over the years, perfumes can always be swapped out as you develop more complex tastes.
You may still like strawberry in a perfume, but you don't want to smell like you sprayed on a Jolly Rancher candy you found in the bottom of your purse, right?
A quick and easy way to discover more depth and emotional meaning in a perfume is to select one that features your favorite notes, but also provides some contrast.
If you still love big, bright citrusy scents, why not pair that fresh feel with some spicy tones?  Labdanum, patchouli, oakmoss or musk can take that exuberant, citrusy joy in a more intimate and knowing direction.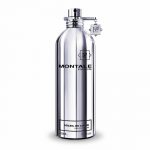 Montale's Soleil de Capri is a delicious citrus scent with exotic kumquat and spices in the base, which leaves the zingy freshness intact but layers it with darker fruits and musks.
Or if you love the sweet stuff, the addition of woody notes can keep a gourmand scent from being boring, so why not try an amber-based scent?  Ambers have a smoky sweetness that is both delicious and sophisticated.
Ambre 114 from Histoires des Parfums is a rose and geranium-infused amber scent that will appeal to both your sweet and floral side. There's soft nutmeg tones in the top notes, and a dry sandalwood in the heart that makes the vanilla and amber much more delicious when they arrive in the drydown.
Ambre 114 is a lighter style of amber, with intriguing flashes of floral and spice, so if you want to wear a sweet scent that can hold its own during the day, this is a fun pick.
If your first experience with perfume was your mother's grand collection of high florals, Ciel Femme from Amouage will delight you with violets, cyclamen and peach. Amouage perfumes are always exquisitely blended, profound and last quite long on the skin. They take pains to create scents with only the finest oils and spices available, so if you are ready to move on from the simpler scents you loved back in the day, Amouage will announce your arrival like no other.