Histoires de Parfums
Ambre 114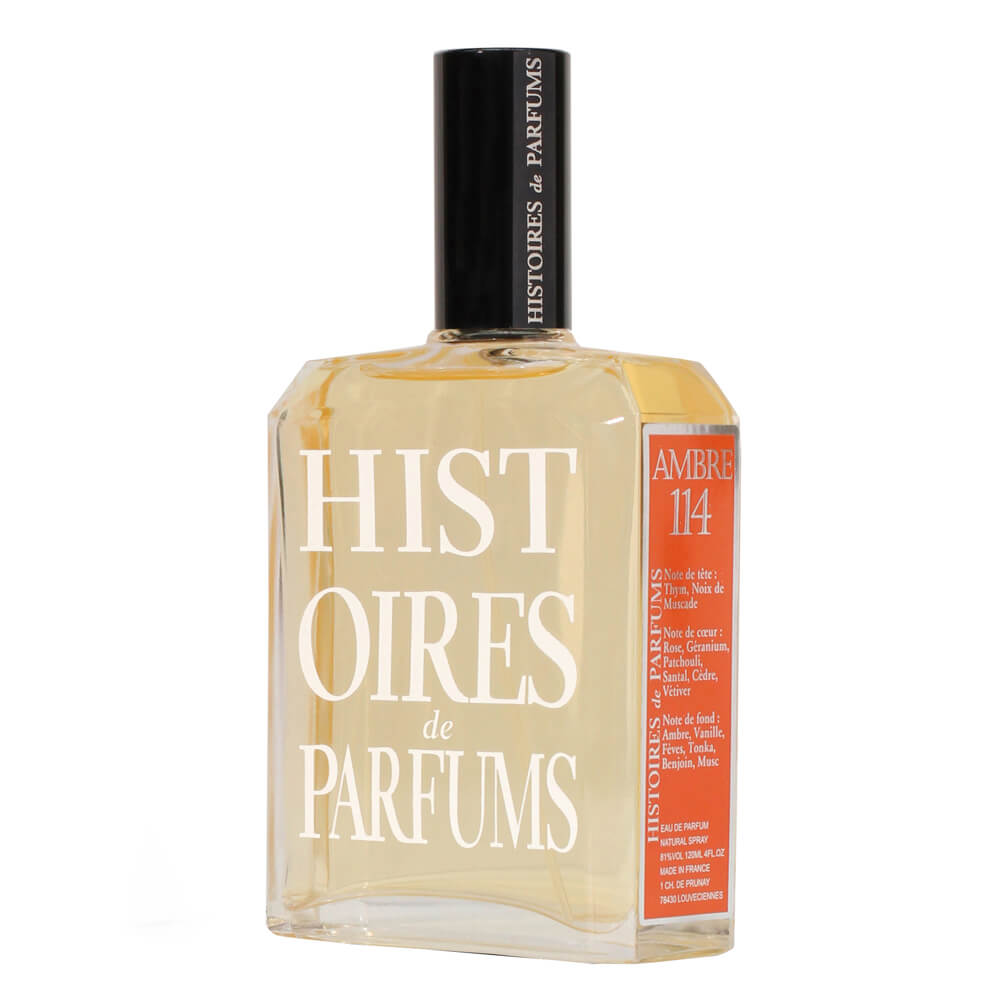 Get a 30-day supply of Ambre 114
for
$
14.95
Notify me once this scent is available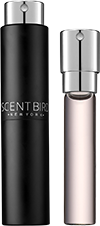 0.27 oz subscription

0.27 oz a la carte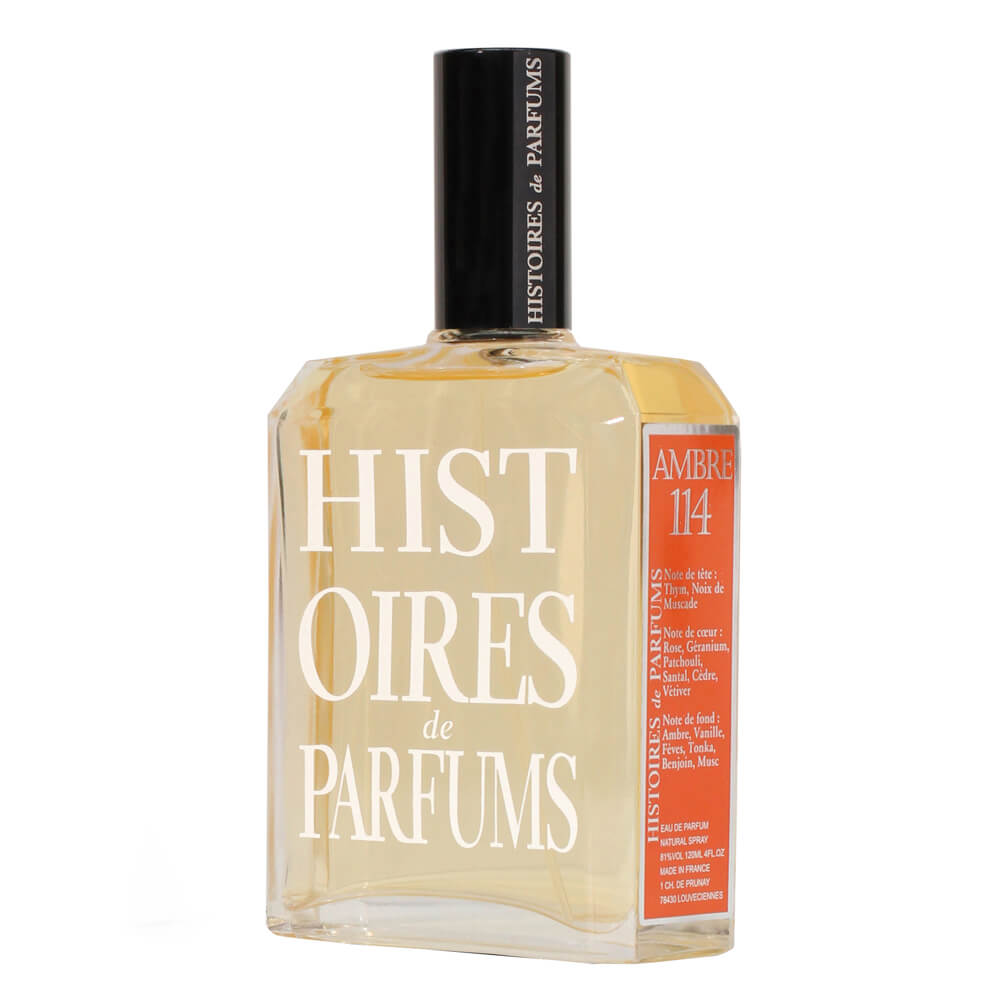 4.0 oz bottle
Share and earn free perfume
Notes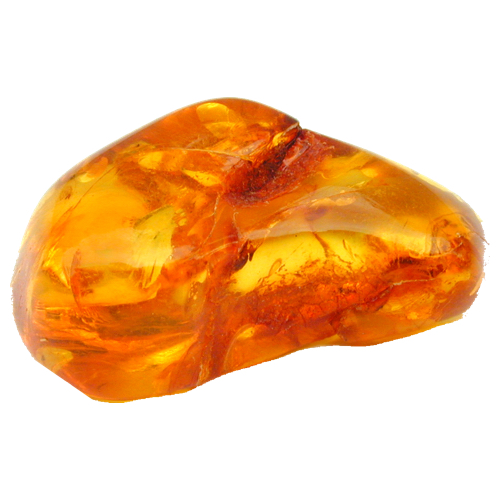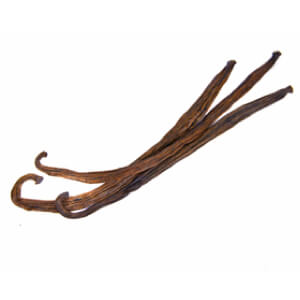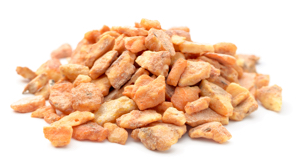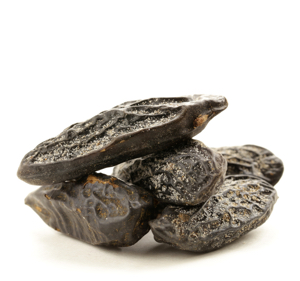 Description
Ambre 114's allure lies in the aromatic side streets curving away from its heart of breezy geranium and windswept roses. Top notes of thyme and nutmeg elevate the sweet amber notes in the base with their tangy, dry warmth, while cedar and sandalwood's pale mystery surrounds the airy floral current.
You may also like
Ambre 114 by Histoires de Parfums Reviews
12/11/2017
When first sprayed it smelled like Listerine, then it faded to mint scented gas at the dentist's. However, on drydown it faded to a cozy, sweet, warm scent. It smelled old ladyish when smelling where directly applied, but I would get traces of sweet warmth when I moved. It was very long lasting, I even smelled it the next day. I would suggest spraying a couple hours before you have to go out for the best scent. I was initially conflicted, but now I like it.
12/11/2017
I love this for winter. It's quite heavy but not overpowering or cloying. It's a very resinous scent and just warm like a cozy sweater. I don't think it smells too mature or like your grandma at all. My friends told me I smell like a Hippie shop and I get complements on the fragrance all the time. I'm glad I tried it.
12/08/2017
Yikes - really didn't like this. Very heavy - almost like something an older woman would wear in the 60s. I couldn't detect any Amber at all which was why I wanted to try it. Oh well!
12/03/2017
I did not love this. I can't tell you why, but it literally made me nauseous wearing it.
11/30/2017
I did not like this fragrance at all!
11/28/2017
My grandmother smells better than this scent.
11/08/2017
This perfume reminds me somewhat of the original YSL Opium fragrance. It's warm, a little mysterious, and not something that you smell everywhere you go. I think that Ambre 114 would make a great addition to ones Fall/Winter perfume rotation.
11/04/2017
This is easily one of the most comfortingly beautiful amber perfume I have ever smelled. It opens bright and somewhat fresh tantalizing your olfactory senses than sets down to a slightly powdery scent (Not baby powder. It has a bit of a old school glam vibe to it. Perfect for fall and winter... maybe even a cool spring.
11/03/2017
Very yummy cozy autumn/winter scent. This is a lovely sweet amber with no real spice. On first application, there is a woodsy patchouli note, but that dies quickly and leaves a snuggly sweet scent.
11/02/2017
Yummy! Smells like a true amber, like the actual solid amber resin you can buy. Spicy and sweet.
10/24/2017
Smells like I feel the same way most of the other commenters felt. I also passed it along to someone that liked it.
10/16/2017
I did not like this as much as 1969...not enough dimension to it...seemed to be a one note scent.
10/07/2017
I thought that this was a mature scent. Though it was nice, it was not for me. I passed this one along to my mother and she loved it.
09/29/2017
This perfume was too strong and smelled like what I imagined my great great great grandmother smelled like. Now that I think about it the name "Histories" is spot on!
08/31/2017
This is one of my top ambers. Nice and snuggly but still on the drier side and a bit herbal. So good.
08/04/2017
I adore this perfume. Great Scentbird suggestion based on my preferences. I get constant compliments on it. Definitely my favorite so far!
07/13/2017
Pretty powerful stuff, and in the bottle the smell is almost unpleasant in it's strength, but once it's applied, it mellows and sweetens considerably- I end up smelling like an incense shop, which is awesome, as far as I'm concerned. Big love on this one. Best as a fall or winter smell I think.
06/11/2017
Musty but not bad. Very rich amber! Doesn't last all day. I'll use it about once a week.
05/25/2017
My favorite amber ever, and I've tried a lot of them. Smoky and mysterious, and super sexy. Completely unisex.
05/19/2017
Powdery at first, but dried down muskier. Lingering and long-wearing, too heavy for summer, but perfect for winter.
05/13/2017
I did not like this one; it was too heavy on the patchouli, musky, and powdery without enough complexity to keep it interesting.
05/11/2017
I didn't like it, too manly and musky
05/11/2017
I thought this perfume was very grandma smelling. It was very over powering and too floral for my tase
05/08/2017
Not what I was expecting, there is a sharpness to it. I like it, but doubt I would ever purchase a whole bottle.
03/05/2017
This scent is deep and lovely. It stays for a very, very long time (think days not hours) and leaves an impression. I love rich amber scents and this is the perfect mix of sweet and spicy for me. It's a bold scent and your attitude should match. No, it isn't "old lady" just because it isn't drenched in citrus and florals. Think of yourself as a dark and mysterious traveler wandering through the spice markets in this perfume. Works in winter when you want something heavier, but personally I'll be wearing in the summer as well to infuse the sweltering Oklahoma heat with something much more pleasant.
03/02/2017
Pretty. Not my bag. Too floral for me.
02/07/2017
The very first time I wore this perfume, I didn't know how to feel about it. It originally struck me as a bit too strong and a bit too much like cologne. I stuck with it though, and as time went on, I really started to enjoy this scent. I think I received the most compliments wearing this perfume than I have any perfume I've ever worn. For some reason, it really worked well with my body chemistry and it attracted a lot of people. It definitely has a spicy smell to it and I think it works great in winter. I would probably buy this solely based on the fact that it gets me a lot of positive attention. It's a smell people love and ask about.
02/06/2017
I cannot even explain how much I love this fragrance
02/05/2017
Delicious fragrance, but not for the faint of heart: it's very spicy with an undercurrent of vanilla sweetness. It's also very powerful and incredibly long-lasting -- I applied two spritzes nearly 12 hours ago and, although it's mellowed quite a bit, the scent is still going strong. It's super sexy, and could definitely work as a unisex fragrance. LOVE.
02/03/2017
I unfortunately did not care for this scent at all. So much so I haven't even used it. It's just not a sexy scent. Not sure how this became one of my recommendations. Truly wish i could send it back and get a new one because this was a waste.
02/01/2017
Not my cup of tea. It was very powerful and had a old church lady smell to it. Not a fan.
01/31/2017
I want to like this for the oriental notes, but it has an overwhelmingly powdery note which I always associate with elderly ladies in church. The vanilla doesn't suit me either. A scrubber.
01/26/2017
I'm love, love, love this fragrance. Very long lasting.
01/25/2017
I never received this. I received TF Black Orchard...which I already own a gull bottle of. PISSED!!!!
01/25/2017
Just receive this. I took a chance because I like Amber scents, oh dear this is strong. I would not recommend this to anyone with a sensitivity to smells. I am hoping once it dries down it will turn into a nice warm scent....
01/25/2017
I took a chance with this one because I love warm fragrances with amber in them. This fell way short. It is not feminine in any way and just has a extreme strong smell of wood with coffee undertones but the coffee is overpowered completely. I like unisex too but this is a no go.
01/15/2017
I was really excited about this perfume, but was let down. The initial sharp note stays in my nose. Never got to smell the wonderful warm amber I read in reviews. This is a STRONG scent I could still smell it after 12 hours. Suggest this for cooler months fall/winter. Overall, this is a pass on a full size.
01/12/2017
This is a headache inducing scent but I still occasionally wear it. These types of scent I spray on my mid back so it does not directly waft to my nose constantly. This perfume is sharp on me but others have noted that it is warm and cozy. It is a great scent on my husband. I would recommend trying it because it is nicely done. Check out reviews on perfume encyclopedia site.
01/05/2017
Too mature of a scent for me.
01/01/2017
Smells decent, but it's not for me...
01/01/2017
Too old lady - too strong.
12/29/2016
Very strong on the amber, it holds quite well just not my favorite.
12/29/2016
P.S. To Jennifer, who said it reminded her of a perfume worn by her grandma, my grandma used a perfume called Tabu by Dana and, yes, it reminds me of that. Not exactly, it's a lot sweeter, where Tabu is darker, but I can definitely see that resemblance.
12/29/2016
Love this perfume, amber and vanilla are a favorite since Comptoir Sud Pacifique. The tonka bean and nutmeg go well with it, I can always do without the benzoin, but it does create longevity and it's in my favorite perfume, My Sin. Still, I wish I could smell it without it. It is the stuff of which headaches are made. I use VERY little on my wrists; amber can be very strong even on its own, let alone with the benzoin. I suggest to the perfumery to take it out.
12/19/2016
This is heavy on the old lady- My grandmother loved heavy, strong perfumes and this took me back to childhood with her. Not a fan at all. Also, very hard to wash off.
12/02/2016
Gave a headache
12/02/2016
This scent did not appeal to me initially, however...I still tried it just because. I AM SO GLAD THAT I DID!!! Once the scent was on...it smelled amazing. My coworkers were following the origin of the scent. It is not too flowery nor is it sweet. It is very warm and mildly spicy. In addition, it is long lasting. I can spray on in the morning and it is still enduring late in the evening. Try it...you will NOT be disappointed.
12/01/2016
I like it. It's definitely a sweet amber, but not as cloying and fussy as most ambers are. It's more refined, sweet, but not sugary or too floral. It has a warm, balanced sweetness that dries down to a powdery amber scent. Long-lasting too. One of my better choices from Scentbird.
12/01/2016
This smells so good. Very attractive scent!
11/30/2016
I didnt like this..It last long nor do i want to smell like im about to go play Bingo
11/22/2016
This is a unisex fragrance. On SCENTBIRD it is solely listed under feminine, yet if you do your research, as I do, you will quickly find out it's unisex. Now on to my review. I usually try to stay clear of unisex fragrances, yey this fragrance is magnificent to say the least. Smell is a 10, it's a projection monster, and silliage is outstanding! Guys should not be afraid to try this, it's a compliment getter!
11/03/2016
Initially it smells like that old lady at church with the handkerchief tucked in her watchband and all the starlight mints in her purse. You have to wait for the dry down to a soft, sweet, sexy scent of what seems to be amber and sandalwood. I love it just wish it was a little stronger!
11/02/2016
LOVE this!! Spicy and finishes powdery. What a lovely scent!!
10/27/2016
Warm and voluptuous. It's a clean amber-vanilla fusion with just enough powdery softness for sophistication without the old-lady twee. This one has rocketed to the top of my personal faves.
10/01/2016
Spicy and complex. Amber fades into a soft floral musk.
09/28/2016
Great cold weather scent. Spicy and difficult to place. Masculine and warm, yet not overpowering.
09/28/2016
Starts off smelling woodsy with Amber undertone. After a minute or two, it smells more like amber with a hint of vanilla. Nice warm scent for fall 😊
09/02/2016
Initially the scent is strong, then it tappers off to a lovely flowery scent that is addicting to smell. Its long lasting and I use it everyday.
08/22/2016
Perfect! Spicy and mysterious, works very well on me. I can see heading into fall with this scent. Excellent staying power.
08/09/2016
I have gotten numerous compliments, some from my 10 year old daughter. This smells older- but not in an old lady way, it smells vintage like it completes my pin up looks (if that makes sense). I like to play with scents to complete a look and this is one to try if you enjoy vintage
07/30/2016
I was not a huge fan of this fragrance. The positive is that it has awesome staying power. However, the scent is very over powering. It reminds me of incense. I would not buy this.
07/25/2016
I really hoped for something with a little more depth. This is straight amber with no other notes to me. It is very powdery. It's very strong, lasts longer than others.
07/01/2016
It's a bit old lady style, classy but for certain days only.
06/27/2016
I was very excited to try this scent. I love woody, spicy, and sexy fragrances, and I love amber. However, this is NOT for me. This is the epitome of a perfume for a sophisticated elderly woman. I'm in my 40's and I still think it will be another 30-40 years before this is age-appropriate. I can't even smell it again for a more detailed description because I disliked it so much. Definitely powdery.
06/01/2016
Powdery, sweet, resinous amber. Slightly edible, with vanilla and a little spice. It's cozy and a bit sexy; I can see applying Ambre 114 to my sweaters when the weather turns colder. Not 'fresh' or 'floral' at all. I like it.
06/01/2016
Not a fav. Immediate response resignation was the scent of a subtle talc powder. I couldn't quite describe it in its entity. More reserved, not flamboyant by any means. I guess I expected a more erotic/exotic scent. I'm looking forward to my next perfume to see if I can score dad better and more along the lines of my taste in scents. Wasn't impressed.
05/28/2016
Awful! The worst fragrance I've tried from Scent bird.
05/01/2016
Reminds me of a classic scent with out being over powering. Definitely sophisticated and musky
04/05/2016
Exactly as described - a one note amber. It's a fairly clean but mature scent, a little powdery. I love all things amber, so I enjoy it, but it can be a little intense without any other notes to play with.
03/30/2016
This scent is feminine, warm and powdery. It is definitely a fragrance for a woman who wishes to be perceived as classy. It is not a complicated fragrance, so if you are looking for something with a bunch of individual notes, this is not for you.
03/29/2016
I loved this scent! Warm, spicy and with incredible staying power.
03/27/2016
I was hoping for a stronger amber scent. Very heavy, powdery scent instead.
03/23/2016
I am not a fan. At all. It manages to be sweet and musky at the same time. The vanilla is really prominent in this perfume with the dry-down being more sandalwood. Tempted to take a shower just to get this scent off me.
03/20/2016
Even though it's what I would consider to be a light scent, one spray will last all day. It's soft and sexy.. Vanilla & Amber with a very slight hint of baby powder.
02/29/2016
a very pure scent. mysterious and warm are the perfect descriptors. I loved this!!
02/29/2016
This fragrance is very lovely though you must exercise patience to fully experience its potential. Put it on and go on with your day and before you know it, you won't be able to refrain from smelling yourself.
02/20/2016
A gorgeous slightly spicy amber. A classy and grown up fragrance. Stays fairly close to the skin once it settles, although it does have great lasting power.