Juliette Has A Gun
Gentlewoman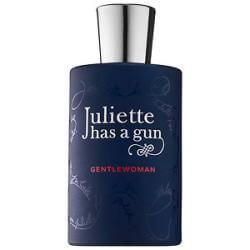 Get a 30-day supply of Gentlewoman
for
$
14.95
Notify me once this scent is available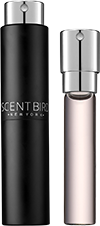 0.27 oz subscription

0.27 oz a la carte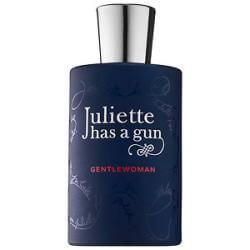 1.7 oz bottle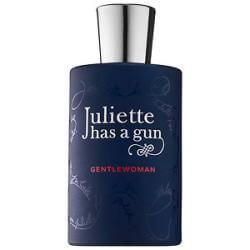 3.3 oz bottle
Share and earn free perfume
Notes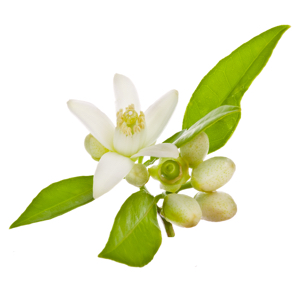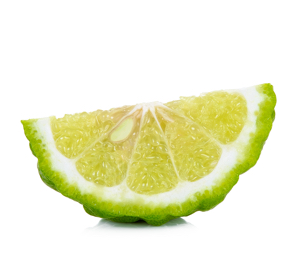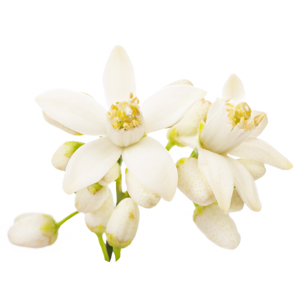 Description
Gentlewoman is a cologne that combines the traditional masculine and feminine codes by blending the classic, high-quality cologne notes of musk and bergamot with the floral aspects of neroli. "With Gentlewoman, I wanted to give women a dash of dandy. Modern, daring, I envy her freedom, her taste, her look."—Romano Ricci, Brand Founder
You may also like
Gentlewoman description
In keeping with their tongue-in-cheek, and daringly sarcastic style, Juliette Has a Gun presents us with a traditionally male eau de cologne that a woman can call her own.
Gentlewoman starts out as one would expect a classic eau de cologne to begin, namely with a crisply acidic blend of neroli, bitter orange, petitgrain and bergamot. The neroli and petitgrain hit the high notes, while the bitter orange and bergamot do their pithy best to harmonize. So far, so good, but so what?
The kicker lies in the heart, when an absurdly soapy, super-squeaky clean lavender note muscles its way up to go nose-to-nose with the citrus notes. This is clearly perfumery teasing its own traditions, as the clean, soapy edge of lavender is jacked up to OCD-levels in this scent, without disrespectfully tipping it over to one-note satire.
Lavender has long been the biggest staple in men's colognes, for its fresh, clean and sophisticated profile, and Gentlewoman wants to make sure that you're aware of this fact. And yet, tucked deep inside the soap suds is also a delightful almond note, that cuts the astringency enough so you can appreciate why lavender is a mainstay for men's cologne in the first place.
The drydown is a combination of musk and wood accords that echoes both the soapy edge of the lavender and the rind zest from the bergamot in the top notes, but it's really the heart of this fragrance that speaks the loudest.
If you've never worn a traditional eau de cologne, starting with Gentlewoman is a perfectly appropriate choice, despite all the in-jokes embedded in its composition. It's clean, bright, fun and polished and very versatile with your clothing wardrobe. And perhaps the biggest joke of all is that a man can wear this every bit as easily as a woman can, so perhaps Gentlewoman is actually a woman's eau de cologne made for a man? It makes no difference in the end. A perfume this light and crisp should be worn by as many people as possible.
Read more
Gentlewoman by Juliette Has A Gun Reviews
11/17/2017
Love, love, love... Light but sensual. My friend actually said " hmm, you smell good". Fits me
11/07/2017
I love this fragrance. It is very mature, but not frumpy. I feel comfortable wearing it (as a twenty-something), but can imagine my grandmother (a classy old lady) wearing it and loving it as much as I do.
10/28/2017
This scent isn't bad. I like musky scents but I think this was a little strong for me. Good quality, just not the scent for me
10/27/2017
I really didn't like it. It smelled like something my grandmother would enjoy. It made me think of dusty shelves. This one is not for me.
10/26/2017
I didn't really like this scent. On me, it kind of smells like citrus cleaning products. It opens very strong but dry down is pretty quick. I think its better when mixed with another scent.
10/24/2017
Some days I love it and some days not so much. At first it's a very strong scent, which I usually don't mind. I don't feel like it lasts very long on me. Its very florally
09/30/2017
Doesn't come of as masculine on me even though it isn't fruity or floral. I am really enjoying this one. I like Citizen Queen and Mmmm a lot, and this one is in the same family (unlike Not A Perfume and Anyway which are also JHAG but completely different.
09/28/2017
Smells like an old woman.
09/12/2017
I loved this scent instantly. Everything about it made me feel a little daring and very classic. It had just enough of a masculine scent under the main scent to make it unique. Definitely a great business scent for the board room or a night out when you want to feel confident.
08/11/2017
Love it! It's a very classy smell.
08/07/2017
I love this fragrance. I'm not sure why but it reminds me of being in the hot sun by a pool.
08/05/2017
I don't like this scent, it's too much. I must say though, its a unique one and definitely lasts all day.
07/28/2017
When I first sprayed this on, I really didn't care for it but it has grown on me to the point where I really, really like it and find myself using it every day. The neroli turned me off at first, but now I enjoy it a lot. It's fresh and unique and I don't smell myself coming and going. Love that!
07/05/2017
This was not what i was expecting. It smells like ylang ylang, and that's about it. It's cloyingly sweet and definitely not something I would wear.
06/26/2017
Too much! It makes me feel uncomfortable. If I can't handle the smell while I'm getting ready why would I wear this out?
06/10/2017
Such a beautiful scent. I love it.
06/02/2017
Love the fragrance but it does not linger very long.
06/02/2017
Love the smell. The scent last all day.
06/02/2017
A light gentle fragrance, I really enjoy wearing it.
06/02/2017
This is a light gentle fragrance, I enjoy wearing it.
05/24/2017
Unique in a good way. Not too much to wear at work, smells better as it starts to fade. Similar to Bvlgari Omnia Coral
05/16/2017
At first spritz my daughter said "I regret spraying that!" upon second, third and fourth spritz I said "I can't live without it!" after spritz 15 my husband said "what is that scent it is driving me wild - it's better than Flower Bomb!" Which is why ladies...perfume is individual. It changes constantly depending on who wears it. I love the spicy and floral notes. Definitely one that grows on you! Give it a shot! Bang! Bang!
05/09/2017
While I don't hate this perfume (it's kind of intriguing), it's not one I'll be purchasing. I'm not quite sure how to describe it, very unique.
05/09/2017
Love this scent and will be trying other ones of this same brand!!!
05/04/2017
Love the clean lingering scent of Gentlewoman. I have a hard time finding fragrances that do not turn to a powder scent on me and this is one of them. If you are looking for something that is both clean and sexy Gentlewoman may be for you.
04/29/2017
This is by far my favorite Juliette has a Gun perfume. It has a very light sweet exotic smell that is very enchanting.
04/29/2017
I love this. Soapy, slightly citrusy and sophisticated. My go to is usually "Not a Perfume," but I like this for a little more edge.
04/24/2017
So far my favorite of the Juliette fragrances. There's a sophistication to it without being old. It's not for teens or 20s - it's more for a young professional. I love it.
03/09/2017
This was my first perfume, sent by mistake because it was waaaayyyy down the line in queue. Anyway, I will not order this again. I'm wearing it but it takes some time to get used to. It smells a tad of cedar and some other flower that I can't think of at the moment. It's not totally bad, it's just not for me.
03/08/2017
i absolutely love this perfume its the best ive smelled.smells fresh and soapy
03/07/2017
I don't like this it has a pungent odor
03/06/2017
I'll use it but not purchase again. I can't really put my finger on why. It reminds me of something. It goes more flowery on me than I expected.
03/06/2017
I like fragrance not to strong. Spray just a little and it lasted for hours.
03/05/2017
Not my favorite
03/05/2017
Nice not too strong, very scent.
03/05/2017
Totally love it. Fresh scent
02/27/2017
This smells terrible! I have a few of these and they smell great but not this one. This scent reminds me of a cleaning product mixed with baking soda.
02/08/2017
perfect sweet light and airy love it
02/05/2017
Not my favorite. A little overwhelming for my taste.
02/04/2017
Julliette has a gun. Has been my secret for a long time and now it's becoming more n more available in the US! So click below to get yours or many others!
02/04/2017
Nice clean smell. I tend to like something a little more dramatic but the scent stays for a long time and it's nice for work.
02/03/2017
My favorite so far, love this clean, energizing scent.
02/01/2017
More floral than I was expecting, but still has a sultry feel that I like. It's not my favorite, however I would still recommend it.
01/30/2017
liked it ok but not as much as This Is Not A Perfume
01/30/2017
Loved the smell! Smells light, fresh & clean.
01/29/2017
Smells very musky. Not for me.
01/19/2017
The Worst- imagine the old lady next door died and you went to her estate sale where you found several decorative bottles of 50 year old Avon fragrances, you know, the kind that didn't even smell good when they were new? Then imagine you decided to mix them all together. That is what this fragrance smells like. I won't even be giving it away. I am pouring it in the toilet and recycling the bottle. Terrible.
01/16/2017
reminds of something an older lady would wear . Kind of powdery or something .. Not my thing .
01/05/2017
Nice and subtle. Fresh.
01/02/2017
It's nice, just has an older smell to it. Like what you'd expect a 60 year old high class librarian to smell like....
12/31/2016
I love this scent. It kind of reminds me of este lauder honeysuckle splash. Nice and lite.
12/31/2016
Haven't got it yet
12/31/2016
Did not care for scent - too powdery .
12/31/2016
Horrible scent. Made me nauseous and had to throw it away.
12/30/2016
It's a nice scent. But not for everyday use.
12/29/2016
One spray and it was like I was transported to a Florida orange grove. Very sweet with wonderful neroli and lavender.
12/22/2016
It seems to have a powdery smell. Not fond of it at all.
12/15/2016
This was too sweet for me. Not happy with it at all, actually gave it away.
12/08/2016
More "soap like" then I thought it was going to be. I get lots of compliments on it, but it's too old lady like for my tastes.
12/02/2016
I love this smell so much ....I want it again next month... gonna have to buy this one for sure!!!
12/02/2016
Not my favorite
12/02/2016
Initial smell is intense. Fades to a softer scent but doesn't last long.
12/01/2016
I really like the unique scents of the Juliette Has a Gun line...this one reads as heavily floral on me---but I like it a lot!
11/30/2016
This scent is unusual and very pleasing. It is the perfect bridge between womanly perfumes and manly colognes. I think its really lovely.
11/29/2016
Very nice fragrance! Love it!
11/27/2016
Smelled more "old lady" or "overpowering 80s" than masculine you me. Gave to my sister.
11/05/2016
This perfume was more a grandma powder smell. Not my style at all. I love Not A Perfume and kinda disappointed I didn't like this one.
11/04/2016
It was okay. I didn't like it at first but it grew on me. Other people liked it though. I definitely wouldn't buy a bottle of it
11/04/2016
Juliette Has A Gun is by far one of my favorite perfume makers but this scent did not really capture the usual happiness I get when smelling their perfume.
11/04/2016
Not my favorite scent. But also not terrible.
11/02/2016
Starts off with a nice fresh citrus scent, but on me personally the floral notes linger much longer & become overly sweet, almost baby-powdery. I will layer this with a scent I love that smells a bit too masculine for me.
11/01/2016
Absolutely love this perfume, it's great for the winter time!!!
11/01/2016
It's alright, but it is a very strong scent and smells to me a little "old lady" -ish. Not the worst, but definitely not my favorite.
11/01/2016
I have been wanting to try this scent for some time now and really like it. It's musky and sweet, my only complaint is that it doesn't last all day.
10/31/2016
did not like. gave it away
10/30/2016
This fragrance has a Strong, bold entrance, with a nice dry down. It last about 6 Hours on me. I LOVE it..
10/12/2016
The more I wear it the more it smells like old lady perfume.
10/12/2016
I like it, my only complaint is I can't get the perfume out of the atomizer.
10/11/2016
I really like the smell the only thing its this scentbird sucks $ 14.95 for a tinny sample its not worth it
10/06/2016
I have to say this one was not one of my favorites although I do get compliments everytime I wear it. Powdery at first once dries kind of smells like a bar of Ivory soap.
10/05/2016
It was a little flowery for me but nice smelling non-the-less. I gave it to my sister who liked it very much. Definitely more of a spring scent.
10/05/2016
It's ok. Not my favorite. When it dries down it doesn't have a very good smell on me. I wouldn't get it again.
10/04/2016
I love this scent and get compliments when I wear it!
10/04/2016
This scent makes me smell like an old lady, it doesn't work well with my chemistry at all. I love other JHAG fragrances, however this one was a miss.
10/03/2016
Not my favorite. Doesn't last.
09/30/2016
I smell the orange but after sometime this will have a "baby powder-ish" smell. It also has a short wear life. I find myself reapplying by noon after first applying at 7am. At first application it smells great but not an all day scent. I would not purchase the full size. Not worth the cost :(
09/29/2016
Gentlewoman is an eau de cologne composed around the traditional notes of neroli and bergamot, but twisted with almond essence to bring a deliciously addictive feminine edge. This scent is particularly excellent for workday or evenings. Notes: Neroli, Almond Essence, Musk. Style: Effervescent. Addictive. Clean. Powerful.
09/21/2016
It's surprising that I love this perfume as it's not my usual type. Tastes change, I guess. It has a woody, citrusy unisex scent, which somehow makes me feel bold and confident. Will definitely consider a full bottle.
09/20/2016
I love this scent so much
09/20/2016
Did NOT like this one...smelled like bug spray to me. Complex and expensive bug spray.
09/13/2016
I tried this out at work today, and it took all day for me to figure out what it reminded me of... baby wipes... not a fan.
09/01/2016
I like this scent. It smells really clean . Just wish the scent would stay longer on my skin
08/31/2016
It's got a really nice "sunny weather" kind of smell. Great scent for for spring and summer!
08/30/2016
Smelled like cheap soap.
08/30/2016
old lady smell
08/25/2016
I do NOT like this one at all. Far too strong
08/24/2016
I really like this one! It has a soft, almost baby powder smell to it. It's romantic and clean. Not overpowering at all. I highly recommend it.
08/06/2016
LOVE THIS FRAGRANCE!!! It sounds crazy, I know, but to me it is a feminine version of men's Joop. Smells delicious!
08/02/2016
This is a very grown up and sophisticated kind of sexy. It's clean with the slightly-powdery scent of expensive french soap and it has enough strength to be called a bit masculine. It makes me think of a rich heiress in the 1920's... expensive leather gloves, fur coat, red lips, and well-tailored menswear.
07/31/2016
Unable to say how it smells as I never received it and I emailed the company but no response
07/30/2016
It smells aweful
07/26/2016
Reminds me of the powder room. Not a scent I'd want to wear
07/26/2016
Reminds me of the powder room! Not a event I'd want to wear
07/10/2016
I love all of the Juliet has a gun scents, this one is more of a fall scent
07/01/2016
Rove it rong time...
07/01/2016
Love this perfume! The neroli note is very strong, so if you do not like neroli, this is not a scent for you. (Good thing I do! :) ) The scent is almost "manly," but still very feminine, and smells a bit like fancy soap. It is fresh and clean, but still sexy, which makes it a winner in my book!
06/24/2016
Nice perfume, last all day, a little to much baby power smell for me.
06/05/2016
Awesome scent.
06/03/2016
It's nice but not my favorite. It has an almost soapy like smell. It's definitely a masculine, mature scent but the fresh, feminine lavender undertones balance it out.
06/03/2016
I love this perfume! It, like the other perfume I tried from this line reminds me of two of my favorites mixed together. It is a very warm, rich floral. Crisp but also a bit sharp and bitter. But there is also a wonderfully cozy and refreshing quality. It doesn't last as long as Lady Danger, but it is almost perfect.
06/02/2016
Masculine and feminine. I wasn't sure I liked it initially but have gotten lots of compliments. It's a musky, spicy floral.
06/02/2016
I think other people might like it/it might work better on them, but it was too powdery/musty smelling for me.
05/27/2016
On me, this is more of a musky floral. Slightly masculine, which gives it a bit of a mysterious edge. It has staying power, which is good for something that is on the pricier side. As others said, a little goes a long way. I think it's great to have in the rotation, but definitely not something I would wear daily.
05/04/2016
Strong scent. A little goes a long way. Sophisticated and spicy.
04/30/2016
I really wanted to love this scent... I'm a huge fan of scents that are more masculine and edgy. Overall, I think Gentlewoman has a great base, but it smells a little soapy to me. Like men's soap. Not offensive, but not really what I'm going for. It's simple enough that you can layer it with other lighter scents though to give them some umph
04/09/2016
Wow, this is amazing. First off, I usually don't like citrus perfumes. Second, I usually don't like Juliette has a Gun perfumes. But this one is amazing, but a word of warning do not judge this soft, sensual beauty by the harsh bitter lime-bergmont and sharp lavender opening. Actually don't smell this for a full five minutes. Then begin to experience the transformation into heaven. The dry down (at least on my skin) is sublime. A gentle orange blossom and sweet amber. So soft and lovely like a gentle summer morning. I usually like strong, bold brews, which this is not (minus the horrid opening which isn't unlike the horrors of birth but the baby you get latter makes you forget that nastiness quick). The coumarin in the dry down gives a vanilla-Tonka bean quality to the soft amber-wood base. None of the fecal-animal yuck usually found in perfumes containing ambroxan. As for this having a masculine quality . . . I couldn't agree less. A lovely, gentle, creamy soft perfume for anytime of year, and for any age. I didn't want to but I had to take off one heart for the murderous opening but the finish is so warm and beautiful I wanted to leave it at five.
04/08/2016
I really wanted to like this but its just a bit too... something. I don't hate it but I just don't find myself reaching for it.
03/30/2016
Very maw maw ish. Definitely not for ladies in there 20s-40s.
03/18/2016
really like it - definitely leans more masculine
03/17/2016
Really not a fan of this at all :(
03/17/2016
I can't stand this. I wanted to like it so much, but it's truly disgusting.
03/17/2016
Lovely scent, although not terribly lasting on me. Very nice all around daily scent.
02/29/2016
I love this scent! Woodsy. Outdoorsy. With a hint of spice.
02/29/2016
Can't get enough of this fragrance!! I love it!
02/19/2016
I wanted to love it, but I don't. It is unique, and doesn't offend me, it just isn't my type. I hoped it would have more depth. In some ways it reminds me of Mugler's Alien (which I like better). Not my best choice for my perfume wardrobe.
02/18/2016
This is a nice orange blossom fragrance, but not outstanding. It starts with strong neroli that is more floral than citrus on my skin, and goes from that to a fairly generic woody/musky drydown, and I personally don't care for the almond note - it feels like an afterthought. I like other fragrances from the Juliette Has A Gun line, this is the first one I've found a bit disappointing.
02/17/2016
I absolutely LOVE this fragrance!! I received 'Not a Perfume' for Christmas because I LOVE it so much. Juliette Has A Gun has not disappointed me with any of their fragrances.
02/02/2016
This is a unique fragrance. I don't love it or hate it. I just didn't think it was that great on me. I like sweeter scents.
01/29/2016
Love this! A nice clean citrusy-floral scent, with just enough musk for some depth. I have read so many reviews that say this is masculine, But I can't see it! when I sprayed it for the first time, it smells so much like a petitgrain perfume oil I have, but with a floral topnote.
01/10/2016
That neroli! Hooooo-wee! It is pungent when you first spray it on. I keep trying to spray this on and like it, but it's really heavy on the top notes. Almost like burning my nose hairs with that citrus.
12/31/2015
Hmmm... Not really for me, but I don't dislike it. If you've ever smelled the drugstore men's cologne English Leather, it's very similar to me. So... I LIKE English Leather, but I don't want to wear it (or have others THINK I am! Lol). Does that make any sense? The description sounded like my ideal scent, so I'm glad I Scentbirded this & didn't just order it!
12/31/2015
Not a big fan of this one...it is citrusy, but almost in a too-powdery way. It does smell quite clean and fresh, but didn't work well for me.
12/18/2015
I'm still undecided if I really like this or not. There is definitely a lot of the orange smell in the beginning, which I really love, but the scent doesn't last long at all. This could be a unisex fragrance. If you like this, but want something that lasts longer, try Tom Ford Neroli Portofino. I am hoping Scentbird will stock this soon!
12/06/2015
Nice scent and i like that it's less girly for a change. It's not my usual scent profile but I really liked it.
12/03/2015
I'm conflicted about this fragrance, and I think it's conflicted with itself. It reminds me a lot of Mühlens 4711 Eau de Cologne- lots of bitter orange and bergamot upon application, and then a gradual fade into nothing. It does smell like a masculine or unisex fragrance with it's woody/musky undertones, which I like, but on me the longevity is extremely poor- I found myself searching for it after an hour and couldn't smell anything.
11/12/2015
this scent was okay. Not in love with it
11/05/2015
A little overpowering at first
10/30/2015
Hmmm........I'm conflicted about this scent. I love it straight out of the vial and for about 15 minutes. I'm a big citrus fan so that makes sense. But then it gets weird. I can't describe what or why but it's at least mild enough that it doesn't offend me.
10/30/2015
i like the scent after it is on for a bit. it comes on strong but settles nicely.
10/29/2015
My first vial of this perfume arrived shattered in the mailer. At first, based off the scent of the perfume that leaked everywhere, I wasn't a fan. When I got my replacement, I was hesitant to use it fearing that the scent would be too strong and overpowering. I wore it to work for the first time and I noticed that while it may be strong during application, it does tone down throughout the day and is actually really nice. I have gotten a lot of compliments and would consider buying a full size bottle.
10/29/2015
I really liked this. It is very different. It's not for everyone.
10/17/2015
Everything I have tried from Juliette Has A Gun, has been amazing. This is no different. I wasn't too excited given the description. Doesn't smell masculine on me, just a clean, citrus smell. Very good longevity. Highly impressed.
10/09/2015
Wasn't really sure on this one. I didn't like how it started out like something a 90 year old woman would wear. It did dry down to a nice scent, but I don't think I would purchase a full bottle. I'm glad I got to try it though. It's been on my radar for a while now.
10/02/2015
Not impressed. I liked the fact that it was masculine. It started off with an older smell (grandma-ish), but finished with my body chemistry to be a bit muskier than I was anticipating. Not my fave by a long shot.
09/29/2015
This was my first fragrance from Scentbird and I was actually disappointed. The initial scent is repellant to me but after 5-10 minutes, it subdued and you can pick out the other softer, wordier notes. Initially, it has kind of a watery, citrusy scent that I am not a fan of. Glad I got to use this as a trial because if I had purchased a full bottle of it at full price, I would have really regretted it. On to the next scent...
09/29/2015
Smells like big spray
09/29/2015
Suitable for work. Received compliments. Clean and unique.
09/24/2015
Thought it would be a mix of musky cologne and florals but on me and even in the bottle it was very powdery and muddled. Did not like it at all.
09/23/2015
I did not like this at all. It has an old smell to it, maybe it's the cologne part. Anyways, I don't recommend this for someone looking for a "different" perfume.
09/20/2015
I could not stand this at all. I have a really open mind when it comes to perfumes but this was pretty unbearable. It's top notes are seriously harsh and the middle notes are floral but almost in a dated way that I did not like at all. I was really hoping that I would love this, but I don't at all.
09/16/2015
The scent opens with a strong floral and bit of citrus, and that mellows during the day to let the musk and woodsy notes shine. I agree with reviewers who say it's a bit masculine and reminds them of men's aftershave - I think it's pretty well balanced to be a unisex scent, and for some reason it makes me think of someone who dresses like Katharine Hepburn or Diane Keaton, a woman who likes a structured white shirt and sharp trousers. Even though I don't dress like that, I love it.
09/03/2015
I like this, but I don't love it. The opening notes are a little harsh, but the heart and drydown are pleasant.
08/30/2015
Very long lasting. Pleasant scent that feels feminine but not soft. One of my favorites so far
08/30/2015
Very long lasting. Pleasant scent that feels feminine but not soft. One of my favorites so far
08/29/2015
This turned out to be too masculine for me. The projection was weak and longevity poor (less than 2 hours on my skin).
07/16/2015
"This one is definitely not what I usually wear. I like strong perfumes, musk, wood, amber and leather, overpowering flowers, perfumes with a lot of silage... This is sort of light, soapy, clean, it smells a little bit like men aftershave. Even though, for some reason I find it sexy and different. It seems to last, and I will probably wear it in the summer. I do not agree that this is a fall perfume, at least not for me."