Versace
Versace Man Eau Fraiche EDT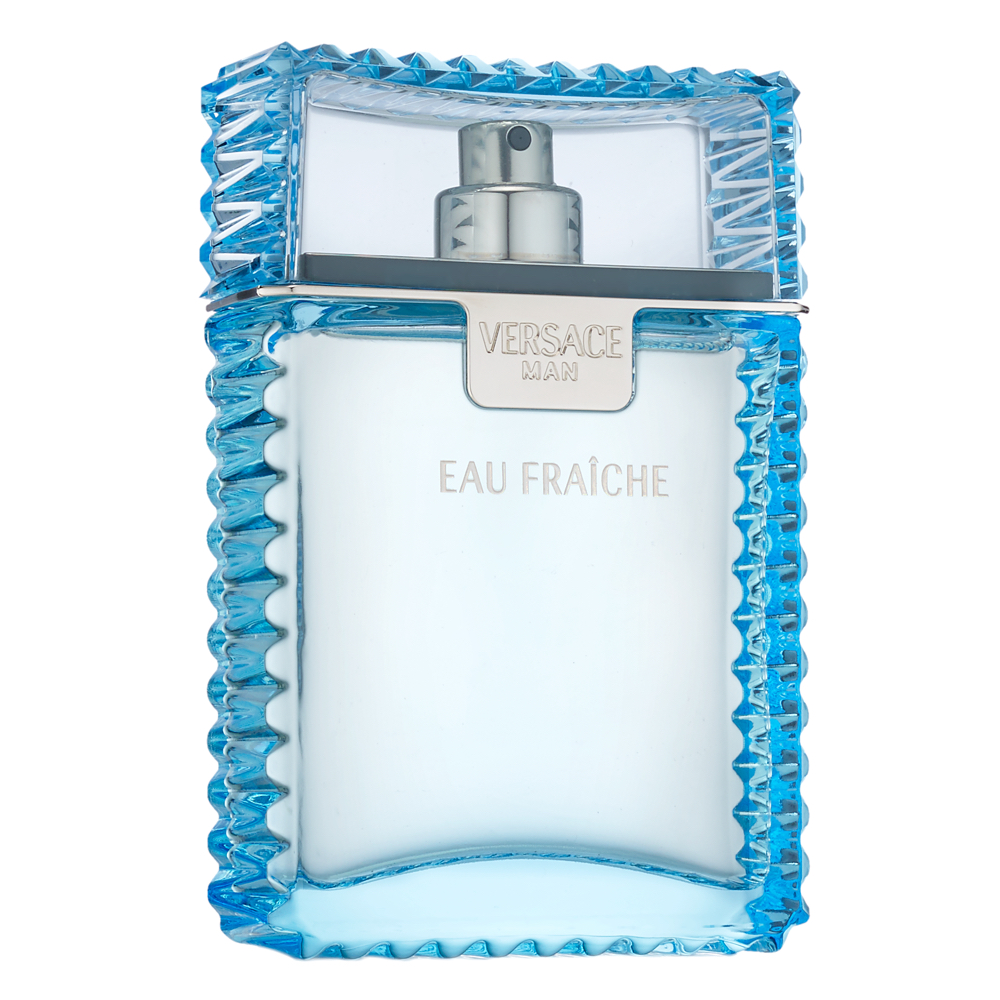 Get a 30-day supply of Versace Man Eau Fraiche EDT
for
$
14.95
Notify me once this scent is available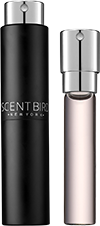 0.27 oz subscription

0.27 oz a la carte
Share and earn free perfume
Notes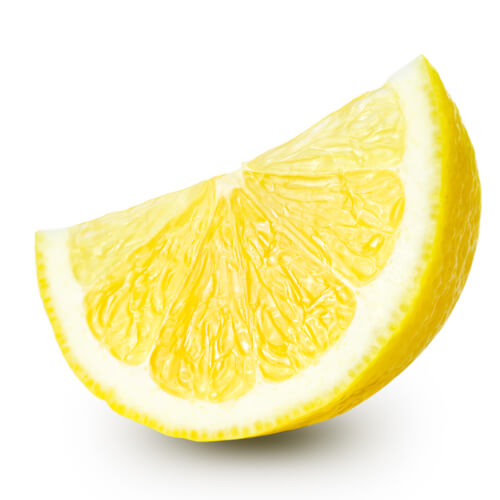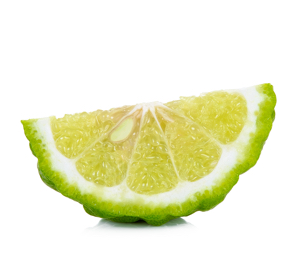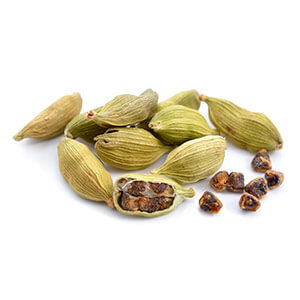 Description
This fresh, sexy interpretation of the Versace Man fragrance is a softer, more subtly sexy version of the original. Smooth fruits spiced with green leaves and warm notes of musk, amber, and sycamore wood, make this a scent for today's more introspective man.
You may also like
Versace Man Eau Fraiche EDT by Versace Reviews
10/21/2016
Chemical smell, pretty unappealing. I think I've smelled Axe cans that surpass this.
10/12/2016
Absolutely love this cologne! I've gotten so many compliments wearing it at work. Long lasting and a little goes a long way. This is one of my new favorites! Definitely should be in your queue!
10/06/2016
Light and fresh, yet sexy with spicy undertones. Great staying power, too -- lasts for hours.
10/05/2016
For my first choice of cologne since signing up, THIS SCENT IS FABULOUS !! I LOVE it. i constantly get compliments on the smell.
10/04/2016
lots of complements.
10/04/2016
This is my second fragrance and I did not like it. The fragrance was not as strong as the actual VERSACE fragrance. Also, I had a hard time replacing the first bottle with the second bottle. Would like each of my fragrances with its own container...
10/04/2016
Smells amazing!
10/04/2016
Absolutely amazing. Very light and unique.
10/04/2016
Great scent! light but strong at the same time.
10/03/2016
I've been wearing this for years and love it. It's a very light but masculine scent.
10/02/2016
Love it has a fresh clean cresp scent my wife love it well be buying a big bottle to add my collection.
10/01/2016
This is my #1 cologne. My Ace. Wife loves it. Looking for another Ace to complement Versace.
09/30/2016
Great refreshing scent.. the best one so far in my list!
09/29/2016
It smells great
09/23/2016
WAAAAY better than I remembered! I'd first seen it at a mall but it wears SO WELL for me. Feels like an update to the classic Issey Miyake with a little more fresh, a touch less citrus. GREAT STUFF.
09/17/2016
It's yet to be seen.
09/16/2016
Light sharp citrus mixed with a whiff of mellow cedar. This sent would be best in the colder months, but would make for a great night time smell year around. Lasted all day, and received may compliments.
09/16/2016
Great clean smelling cologne. Have had many compliments on it.
09/15/2016
Great scent. One of my favorite scents that I've received from Scent Bird.
09/13/2016
The scent is pretty refreshing but not long lasting.
09/11/2016
Very nice! Love this one.
09/10/2016
Far and away my new favorite scent for summer and fall. Lasts all day and the fragrance improves with wear. I'm buying a full size bottle as soon as my month is out.
09/07/2016
Doesn't last long in hot temps, but does smell suave
09/06/2016
Very clean and sexy scent. I was stopped by 3 people during the day.... all of them were practically purring as they asked what I was wearing.
09/05/2016
Let me start by saying that I bought this for my boyfriend after I forced him to try it. He was very reluctant because a roommate he hated wore this all the time. BUT thank god he caved because this smells so good on him. He's gotten so many compliments from perfect strangers. I just love it. He enjoys the compliments too. ;) This is a fresh, citrus, woodsy scent. When he first sprays it, I smell citrus (lemon and lime) mixing with a light woodsy scent (rosewood). As it dries, I smell more woodsy notes (cedar) mixing with sage and citrus. After 8 hours on him, I smell warmth (musk, amber) and woodsy notes with the slightest hint of citrus. The only down side is that this is a weaker scent. The sillage is only strong within the first hour. Otherwise, you have to reapply it every four hours to maintain its strength. For example, after 8 hours, in order to smell it I have to smell his close or bury my face in his neck or his hair. Still love this though and so does he. Highly recommend.
09/04/2016
Weak scent. Doesn't last very long. Smells good for about an hour, and then it's gone.
09/02/2016
Love the fragrance!
09/01/2016
Clean, fresh and lightly chemical-y. Oppressively unexciting.
09/01/2016
One of my favs from last year summer. it really is fresh
09/01/2016
My favorite so far! Clean and fresh!
08/31/2016
I like this one. It not overpowering yet its still noticeable. Only a slight hint of sweet so its manly without being too woodsy smelling.
08/30/2016
Super fragrance. Clean, but with just a bit of bite. Long-lasting for a warm-weather fragrance.
08/24/2016
smells like lemons and apples! My wife gave it an 8. said it didn't tickle her nose like D&G Light Blue..
08/21/2016
Not a fan at first but the scent grew on me.
08/18/2016
Not quite my tempo...scent is a bit on the light & sweet side for my liking.
08/17/2016
Great scent, subtle yet masculine. Definitely one of my favorites.
08/12/2016
One word WOW!!! Not overwhelming clean sent and last a long time
08/07/2016
I love this fragrance. It has a great clean smell that is sophisticated and romantic at the same time.
08/05/2016
Love it !!!! Its great
08/05/2016
Very good smell
08/04/2016
Amazing! Very nice for going out
08/04/2016
Once of my favorite colognes.
08/04/2016
I LOVE it! Smell last all day long.
08/04/2016
Have gotten many compliments on the smell
08/03/2016
I love the smell and I love wearing it all day everyday
08/02/2016
I Love the smell and my wife really LOVES it!
08/02/2016
Great fragrance.
08/01/2016
LOVE IT!! So does my husband!! REALLY!
07/31/2016
Very nice scent. A great blend of citrus and fruit with subtle notes of wood and trees. Lasts a very long time, toward the end of the day the fruit scents are gone and you start to smell the wood notes more.
07/30/2016
Smells very nice, but lacks performance.
07/29/2016
She can't hv enough of me 😊
07/29/2016
This is an amazing fragrance for any part of the day. just a couple sprays for the day and a few more for evening for me.
07/17/2016
I am HOOKED on this! I just bought another trial size for my upcoming vacation. I can see this being a year round versatile scent, and have been wearing it to work this summer. To me it smells very musky and clean. It lasts ALL DAY. Phenomenal longevity on me.
07/05/2016
Pretty good fragrance. Nice clean, "aqua" type scent that has gotten a compliment or two. I don't know that it is anything really special, but you can't go wrong with it either.
07/04/2016
It's awesome I had it before and I just love it
07/03/2016
Very nice light fresh scent, good for a day at the beach or even a squirt before a work out. A perfect compliment to nice weather
07/02/2016
A little strong, so don't use too much, but a nice scent for work or walking around town
07/02/2016
Great summer fragrance.
07/02/2016
I love the way this smells on my guy. It's not too strong and last a long time.
07/01/2016
AMAZING! wonderful long lasting clean scent. my new favorite.
07/01/2016
A*Men in the Winter, Eau Fraiche in the summer. So bright and fresh smelling, perfect for the hottest of summer days.
06/29/2016
It is awesome!
06/24/2016
Smells amazing and lasts!
06/03/2016
I love it! It lasts all day and I always get compliments. It's the perfect summer fragrance!
06/03/2016
I love this scent for the summer! It's fresh and spicy at the same time. I always get compliments when I wear this cologne.
06/02/2016
Amazing scent!
06/01/2016
I love this scent. It smells awesome!
06/01/2016
I have not received anything yet. Still waiting on it to arrive.
05/31/2016
strong but not overpowering, crisp and clean. WONDERFUL!
05/30/2016
Top notch. My favorite fresh scent. Only lasts about two or three hours, but that's not not unusual for something like this. Will be buying a full bottle.
05/27/2016
My new personal signature scent in the summer months! This is fresh without being overpowering. I even receive compliments from other men on this one. Women will ask so they can buy this for their significant other which I think is the ultimate compliment. Only odd thing is right out of the bottle is smells a little like Ajax, but only for a very short time. Sorta kinda reminds me of the female version of Light Blue. Will be buying a bottle soon.
05/07/2016
It is a very nice, fresh scent and would highly reccomend to every guy out there no matter the age. The reason it has only gotten 4 out of 5 stars is because it has to be applied a little more frequently than other colognes, but don't let that discourage you from trying it.
05/06/2016
Amazing smell!
05/04/2016
Love Love Love this scent smells wonderful and lasts
05/01/2016
Amazing cologne! One of my favorites, always getting compliments!
04/18/2016
I like it, can use for everyday use.
04/07/2016
It smells a little spicy but i liked it
04/04/2016
Smells so good.
03/29/2016
Not a fan of this one. Tried to give it away and no one wanted it either.
03/29/2016
OMG that fragrance for a man is extraordinary I love the sent, it was just right, not to much. I would recommend it to any one. Thank you
03/19/2016
Very sweet smelling fragrance! I liked the fruity and adventurous undertones. This also has a hint of a woody undertone as well. I have received many compliments on this one!
03/18/2016
Light and sweet, great scent!
03/06/2016
This stuff is awesome. First fragrance my husband and I have both enjoyed. It lives up to all the race reviews. I'd suggest it to any and every man.
03/05/2016
Smells great i love it
02/29/2016
Strong and one spray last a while
02/19/2016
Great scent. New Favorite. Many compliments. It will replace Aqua di Gio as my everyday. I love this scent.
02/05/2016
This cologne is great because it is long lasting, fresh smelling, and youthful. I only need one spray of this cologne and I am good to go for the entire day. The smells is clean and fresh, modern and sophisticated. This cologne is also one that I would associate with youth, adventure, and whimsy. I recommend this cologne for any guys who are just starting out with cologne fragrances. It is a "must-have" to have in your arsenal of scents.
02/05/2016
Smells pretty good
02/03/2016
Clean and citrus. Day wear.
02/02/2016
Awesome smell!!!
02/02/2016
This is a subtle, nearly pine-like scent with just enough sweetness to dampen the fresh woody edge. Also, the spray bottle that this came in did not mist properly. Sad.
02/02/2016
Great scent. Complimented the first time I had it on.
01/31/2016
It smells really fresh. Nice and cool with, it would be great for a warm summer day. :)
01/04/2016
This cologne is refreshing and attracts -- peoples attention, it subtle yet lingers -- great for the day -- and great for your evening date !! So come back to style and class with Versace Man Eau Fraiche, the one in the light blue bottle.
12/31/2015
Very nice my wife said i am bringing sexy back :)
12/31/2015
Very clean scent that gets lots of compliments.
12/30/2015
Nice light sweet but manly smell
12/30/2015
Love it. Nice, light and sexy
12/14/2015
A really unique cologne that smells great! This is a younger type of cologne and it's amber smell is to die for!
11/06/2015
smells real good and fresh, my girl loves this one
11/05/2015
My sons loved it. Wears it everyday
10/29/2015
I love it and my wife loves it. I can wear this one daily or for special occasions.
10/19/2015
Awesome scent! I usually use Armani, and this was great.
09/30/2015
This is a great warm weather scent. It smells like you just came from the beach. It does not last very long and the projection is rather weak, plus skin chemistry plays a big part with this fragrance. It's a nice scent, but there's much better out there.
09/29/2015
Nice clean smell. It lasts all day and is not overpowering. Recommend this highly.