Versace
Versace Man Eau Fraiche EDT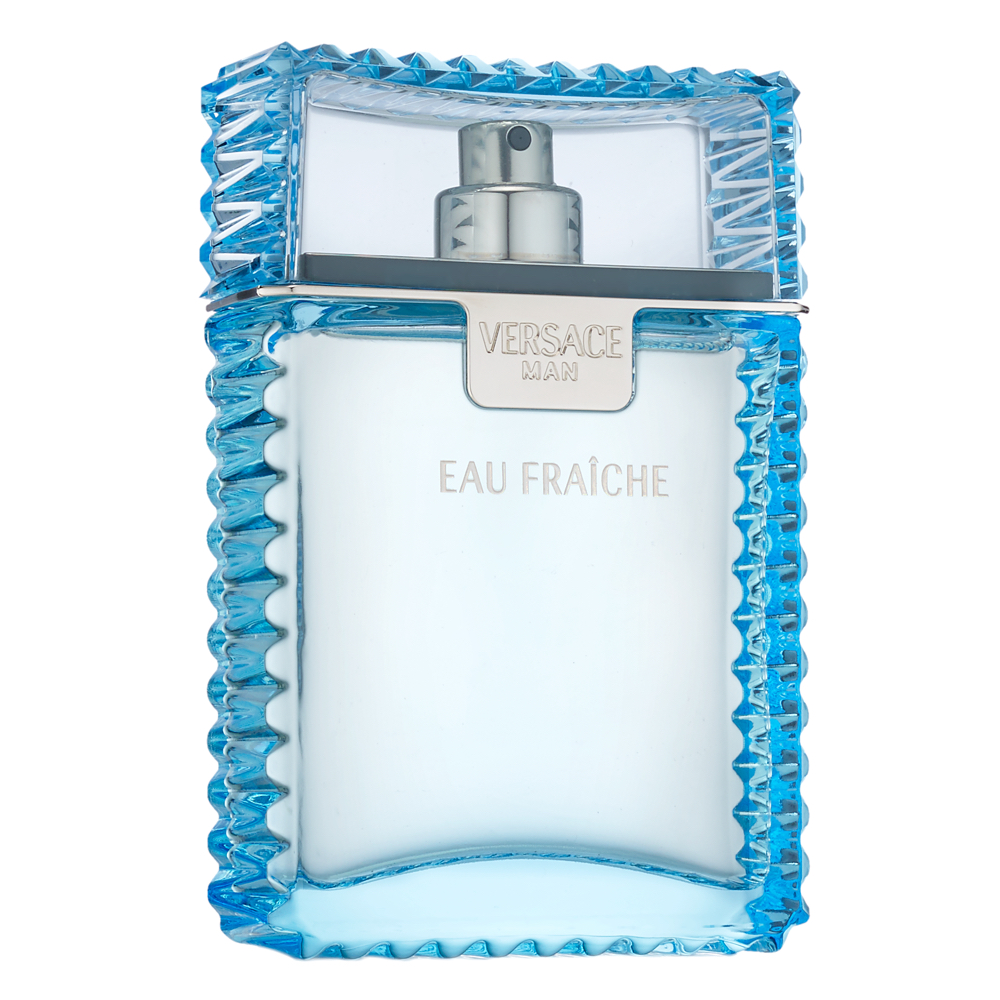 Get a 30-day supply of Versace Man Eau Fraiche EDT
for
$
14.95
Notify me once this scent is available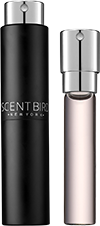 0.27 oz subscription

0.27 oz a la carte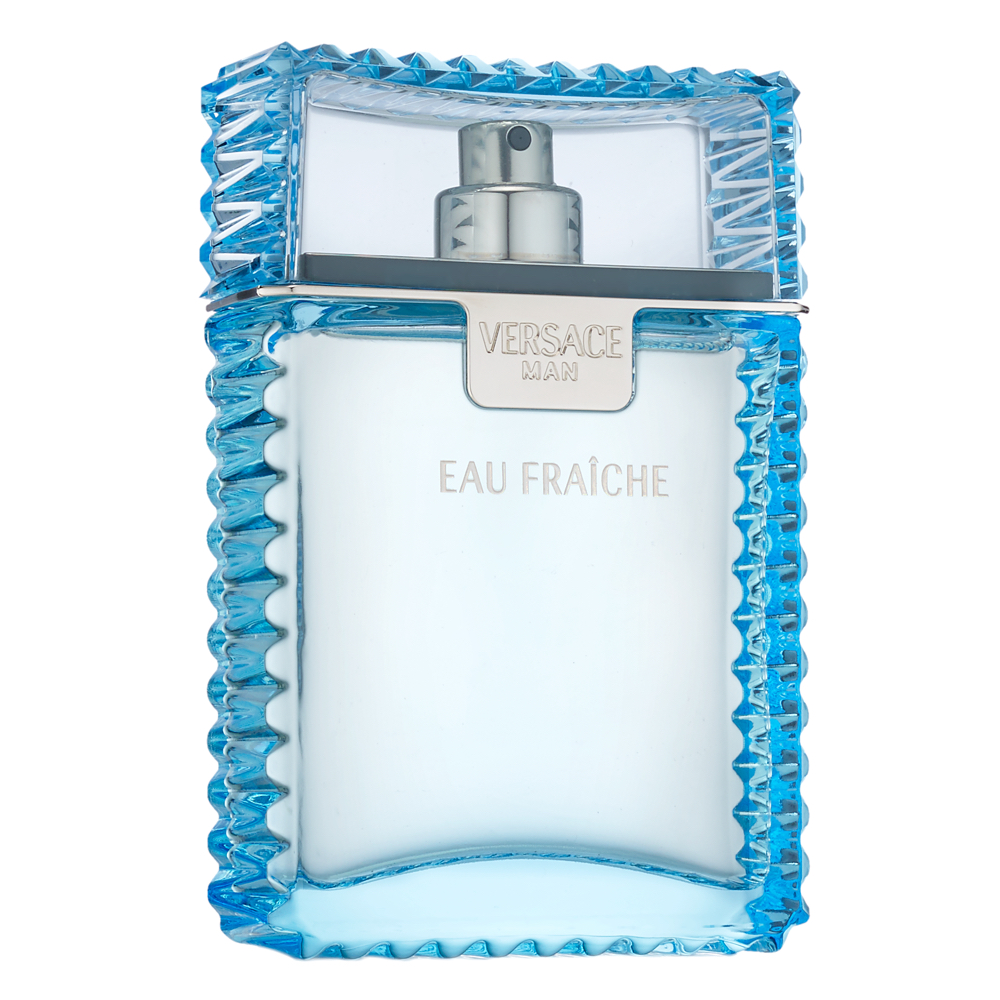 3.4 oz bottle
Share and earn free perfume
Notes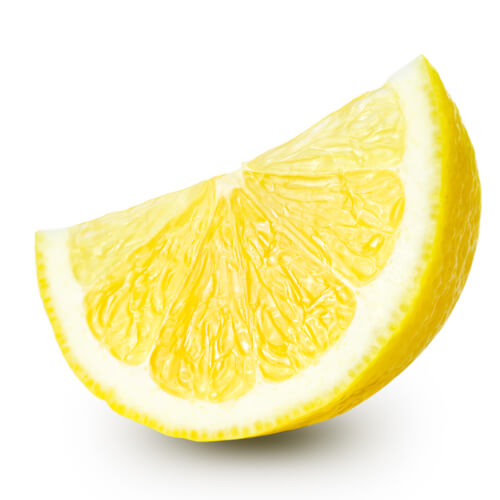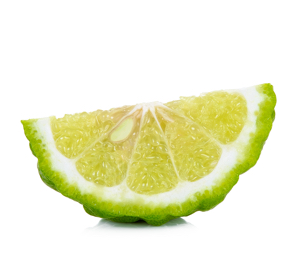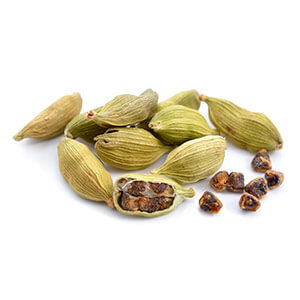 Description
Eau Fraiche adds aromatic rosewood to top notes of lemon and star fruit in this modern eau de cologne. A heart of tarragon, sage, and cedar heighten the warm, aromatic feel. The warm kitchen spices lead to a cool, verdant dry down of sycamore wood, musk, and amber.
You may also like
Versace Man Eau Fraiche EDT description
Versace's Eau Fraiche is a unique and bright take on the eau de cologne style. It downplays the billboard-sized citrus for a deep spine of aromatic dryness. There is lemon and star fruit in the top notes, but there is no Vitamin C sunlight pouring through the opening of this scent.
Instead, Eau Fraiche adds rosewood to the top as well, to let you know ahead of time where this scent intends to go from here. It's an inspired choice – rosewood has a lush texture similar to sandalwoods, only with a rounder feel that gives the top notes an elegant, polished veneer.
The rosewood is also a firm bridge into the trio of cedar, sage, and tarragon in the heart. The rosewood into cedar is seamless, only a shimmer of tartness lets you know the notes have changed. The terragon and sage are subtly done, and both are tucked under the cedar's arid surface, gracing it with intriguing kitchen spice facets.
The dry down features sycomore wood, to impart a green, vetiver-like depth and continue the woody texture through to the end of the scent. Musk and amber blend together in the base to remind you of the elegant rosewood-infused sheen that Eau Fraiche begins with.
Versace's Eau Fraiche is notable for swapping out neon citrus for tangy aromatics, while still displaying the fresh, invigorating profile all quality eaux de colognes offer. This is an easy choice for a daily after gym scent to keep your blood moving as your pulse winds down. The kitchen spices are masculine, confident, and comfortable, and will smell fantastic on your skin after serious exercise and a bracing shower.
Read more
Versace Man Eau Fraiche EDT by Versace Reviews
11/18/2017
I picked this for my husband and it is now his new favorite. It smells so good on him. He's happy and so am I. I am going to buy him a large bottle for Christmas.
11/18/2017
Bomb! Fresh,citrus,wood
11/18/2017
My Girl loved it!
11/15/2017
Very nice. Citrusy and refreshing I think
11/13/2017
I wasnt very fond of this scent , it was too fruity for my taste
11/11/2017
Its pretty good. Very light smelling.
11/10/2017
I first smelled this scent in GQ magazine and it absolutely blew me away. Its freshness is dynamic and the scent is long-lasting. I get many compliments when I wear it.
11/09/2017
My girlfriend LOVED this scent on me. Nice blend of fresh and spice.
11/09/2017
Loved it, it's my top favorite next to Red 360 by perry elis
11/07/2017
I really like this fragrance, it has become a new favorite!!
11/06/2017
Very smooth, and sexy smelling.
11/03/2017
love it one of my new favs
11/03/2017
Nice if you want to smell like a woman. My wife is uses it.
11/03/2017
My top pick great smelling cologne and really catch people attention walking past.
11/01/2017
Really good cologne, my husband loves the scent and so do I! I would highly recommend this to any male.
10/31/2017
I loved this cologne, its not too strong its just right and you can smell it all day.
10/31/2017
I love this fragrance and so does my fiance.
10/31/2017
At first I thought this might be a little strong for my taste; but after a few minutes it turned into something amazing! It is very masculine, but fresh fresh at the same time!
10/31/2017
I love the fragrance I'm thinking about buying the bottle and the shipment was fast I absolutely love it
10/31/2017
Smells really good. My wife enjoys the smell and reminded me at night by saying " you smell really good". It has a great lasting smell to it. Can't wait for my next month fragrance.
10/31/2017
Nice light fragrance, not too strong and lasts long
10/30/2017
Love it. Constant compliments from women and men. Smell sticks around for a very long time too.
10/29/2017
I didnt like it at all
10/28/2017
Great scent, fresh and not overwhelming.
10/28/2017
Fragrance is nice, but the scent doesn't last very long.
10/27/2017
The fragrance was great, however did not last at all. Very disappointing.
10/27/2017
I got this colonge as recommendation from scent bird and they were spot on I love the smell of this colonge it's perfect to what I like
10/27/2017
It's got a real good smell and I would recommend this scent because I usually stick to colognes of this caliber.
10/27/2017
Very fresh and clean smelling but once again, the scent is quite weak and doesn't last at all. Does Scentbird water these down???
10/26/2017
Smells great doesn't last long and the spray nozzle did not work well....... but overall it smells good
10/24/2017
Smells great first cologne I got and loved it
10/24/2017
It is a very soft smell, almost powdery. I personally liked it but my husband said it didn't smell manly enough and it reminded him of his grandmother. That said it has great staying power. Might be a body chemistry thing worth trying though, if you love your granma ;)
10/22/2017
Really rich scent, very masculine. Loved it.
10/21/2017
Clean, fresh. Strong but not overwhelming. Reminds me of fresh water if it had a smell.
10/20/2017
Very fresh, crisp, and refreshing. Everyday wear, masculine and gets plenty of compliments.
10/17/2017
smells delightful :)
10/17/2017
This scent is amazing definitely one of my new favorites it last all day and then some I'm definitely considering purchasing a whole bottle
10/11/2017
Smells great, long lasting scent, great value! Couldn't ask for more, will continue purchasing.
10/09/2017
Smells amazing! Got this for my fiancé and it was a great choice. Smells very fresh and clean. Reminds me of light blue by dolce & gabana
10/08/2017
The smell is amazing. Super fresh and very seductive, if you want to drag attention with a unique fragrance this one is for you.
10/07/2017
Really unique scent
10/07/2017
It's not to strong, but not to soft. I would say the scent is medium and it is pleasing to the nose. Additionally, it has lasted all day. Really love the cologne, and my wif really enjoys it as well.
10/04/2017
I love the smell 😍 Just a couple of spray and it last the whole day!!!
09/30/2017
this thing only needs to be sprayed once for it to last for hours, it lasts long and smells great 10/10
09/28/2017
I loved the smell so much!!!
09/27/2017
Amazing. Get a lot of compliments of how great this product smells.
09/27/2017
Long lasting, great smell!
09/26/2017
Muy rico aroma de larga duración
09/23/2017
Long lasting smell. Not over powering very classy smell.
09/23/2017
Long lasting cologne, classy smell, and complements are given every time I use it.
09/22/2017
Very long lasting, nice refreshing smell to it. Would purchase again!
09/20/2017
Really nice good cologne
09/18/2017
Overall great scent! I wanted to try it again after I used a couple of sprays from a friend a while ago (from the actual bottle). I remember it lasting longer when I used it out of the original bottle.
09/18/2017
I received numerous compliments on this scent...thanks Scentbird
09/18/2017
Great for everyday use! Fresh clean smell.
09/15/2017
Great scent! I get a lot of compliments on it.
09/14/2017
This is a great scent. It lasts for hours and I receive compliments everytime I wear it. I would rate it a 10
09/12/2017
Great cologne, pretty fresh. Leaves a great smell for hours. I work in a hospital so I'm around smells that aren't the best. Recommend this to anyone.
09/07/2017
Versace's Eau Fraiche was the first cologne I picked based on reading online reviews. It is a great fragrance that initially comes on a bit strong, but steps back after a few minutes. I would recommend limiting your application to no more than 3 full sprays (neck, chest, wrists) before heading out the door, preferably right after a shower to increase the time it lasts. I have noticed that it fades a little sooner than others, so you may want to carry it with you for an additional spray later in the day if this is your go-to for the office. It is dry and masculine, yet fresh. You are sure to receive plenty of compliments, so be ready for those awkward "you smell good" conversations.
09/06/2017
Great scent but doesn't last very long.
09/06/2017
I really like this scent. I received a lot of compliments.
09/06/2017
This was my first fragrance and I absalutly loved it smells beautiful I wear it everyday. I'm so thankful for scentbird. Loving IT!!
09/05/2017
I love Versace beautiful smell
09/05/2017
This was my first scent so I should review the service first. It might be because I ordered toward the back half of the month, but I got my scent ridiculously fast compared to most sub services. I'm sniffin what these guys are sprayin. Now for the scent. This is a great daily wear. Starts pretty usual, but the more the day goes the sweeter the smell gets. Perfect for the office.
09/04/2017
This was my first scent and I love it!!!
09/03/2017
somewhat impressionable, starts off a little overpowering but later on you smell the citrus fresh scent only problem I had is that it didn't last long
08/31/2017
Excellent sent
08/31/2017
Smells really good. I love it..
08/29/2017
Very good smell, I love it. Just sweet enough with a good spice smell that's not overpowering.
08/29/2017
Excellent!!!!!!
08/29/2017
Clean, fresh, and citrusy.
08/28/2017
Nice clean and fresh for warmer months
08/28/2017
Very light fresh citrus scent that is good for summer. Not too strong. I like it, but would never buy it.
08/27/2017
Starts out citrusey but then turns a bit medicinal. Not crazy about this at all. Would not reorder. Doesn't last long either.
08/27/2017
Smell is excellent. My favorite one
08/26/2017
Been my favorite for years and still is my favorite. Can't go wrong
08/24/2017
I am so in love with this one it is so smooth
08/22/2017
love the smell very clean citrusy defiantly a date night cologne.
08/21/2017
Smells just fine, but not for me. Doesn't seem to last that long - or maybe it's nose blindness. Good clean casual scent, somewhat conservative and non-offensive. I couldn't imagine anyone thinking this cologne was stinky.
08/21/2017
It's a very good smell but doesn't last very long
08/18/2017
The scent is amazing! very fresh and summer style kind of fragrance. My girl smelled it and said " your only wearing that for me". That alone should speak volumes i highly recommend it. The only downfall is you find yourself spraying a couple extra times due to it fading. Very happy with scentbird for this one
08/16/2017
Amazing scent, good for all occasions, one of my favorites
08/15/2017
Smells great but fades very quickly.
08/15/2017
Received 3 compliments first day wearing it. I guess its good.
08/09/2017
By far my favorite scent of cologne I've had so far.
08/06/2017
Love the smell of this! Pretty Long lasting too! Perfect for summer!
08/05/2017
This scent is amazing, it is very long lasting and is a huge hit with my lady. I highly recommend this scent.
08/05/2017
I love this fragrance! Definitely one of my favorites. Perfect for daily use, especially in summer. Wish it lasted longer, but absolutely irresistible!
08/03/2017
My shipment was terrible, the vial was broken, so the perfume spilled and I was barely left with any juice. However, I contacted customer service and they handled the matter quickly. The notes are ok, it vanishes fairly quick, the fragrance is very citrusy, but not overwhelming. I found it to have very little projection. My girlfriend love it, It is a fresh clean smell, absolutely a summer smell. I will not buy a bottle for the price.
08/03/2017
Smells great but doesn't last long. You'll find yourself spraying more often then you should.
08/02/2017
Great scent! Love it!
08/02/2017
I havent had a bad fragrence shipet to me yet scentbird keep up the great work thank you
08/01/2017
If I could give this cologne a higher rating I would. I cant stress enough what a great scent this is. The only gripe I have with it, is the need to reapply since it does not have a long lasting scent.
07/31/2017
Bold yet light enough for the everyday man. Lasts long on the skin and carries a statement. My fiance loves it! Def a winner for every man...♡
07/30/2017
One of the best scents I ever had. But after about 12 spays the pump inside the Scentbird broke and no longer sprays my fragrance.
07/30/2017
One of my most favorite scents. So fresh and crisp...very clean light smell. Performance was pretty good, maybe on average about 3-4 hours.
07/30/2017
I love this scent. At first my girlfriend didn't like it but a few days later she couldn't keep her hands off me when I wore it.
07/30/2017
Very nice clean scent
07/24/2017
This is the first scent so far that I am in love with. It smells how I imagine Tom Daley fresh from the pool.
07/23/2017
A favorite! Very nice, smooth, fresh, and sexy scent.
07/22/2017
A favorite! Very nice, smooth, fresh, and sexy scent.
07/12/2017
A good fragrance but i don't believe it works with my body chemistry
07/10/2017
Nice smell, but not for me.
07/06/2017
What can I say, I'm a guy who loves to smell good and getting my collection is just wonderful, I love the smells I'm ordering, I don't think I'll ever stop.
07/05/2017
Smells like a perfume for older women like an Estee Lauder. My least favorite favorite so far.
07/05/2017
this cologne has clean and sudle scent I would recommend it
07/05/2017
Very fresh sent. Very strong when you first apply but long lasting. Definitely has become one of my favorite scents.
07/05/2017
This cologne smells amazing and is a perfect light fresh summer scent.
07/05/2017
A fresh scent which is very clean long lasting.
07/05/2017
I have only had the service for 2 months, but this is the best cologne that I have received to date. It smells great and is long lasting. My wife really likes it as well.
06/15/2017
My second favorite scent by versace, I always get compliments when wearing this one. It last awhile and has a light yet bold scent to it. This is definitely a go to cologne when I plan on being around women.
06/12/2017
Great scent. It's very clean fresh citrusy and strong but not overpowering! Last a long time. My lady, daughters, and coworkers love it. Highly recommended.
06/10/2017
Light and airy.. perfect summer scent
06/10/2017
LOve this colonge I would strongly recommend it..scent bird is a very good company I really recommend everyone to subscribe
06/05/2017
fresh and good scent for the summer
06/04/2017
it was incredible, Tons of compliments
06/04/2017
not too overpowering but not too subtle
06/04/2017
Love this fragrance. Probably the best I've received while being a member.
06/02/2017
Im in love with this scent. My hubby smells so delicious !
06/01/2017
This cologne is fantastic. it is a crisp citrus scent that is not over powering.
05/31/2017
Very clean scent, loved it.
05/27/2017
Smells greats...lasts for hours and I love it
05/19/2017
Enjoying this new scent. Tons of compliments.
05/19/2017
This to me is a great all around everyday scent.
05/18/2017
This is my second favorite. I think its fresh and light scented. I get compliments all the time and my girl loves the smell on me. I will definitely will purchase and would recommend!
05/15/2017
Not a fan smells like a woman's perfume to me
05/14/2017
This is my absolute favorite right now I've been using the scent since mid December and it's great. Long lasting and great for all occasions
05/13/2017
I highly recommend this cologne. Smells great has a nice cool sweet smell to it and last all day long. I've gotten Multiple compliments on it already.
05/11/2017
Very pleasant fragrance but only lasts an hour at best
05/11/2017
Very nice scent that is very inoffensive. Performance sucks however. Lasts on my skin for a couple hours.
05/05/2017
I really like this one! enough said.
05/05/2017
This is an AWESOME fragrance, yet it is definitely a summer fragrance in my opinion. (I believe that's what the reviews said!) Looking forward to my next selection! thanks SCENTBIRD!! This is an fantastic program for us lovers!!!
05/04/2017
This cologne is sexy and smoothe
05/04/2017
Love this cologne! Has a super fresh smell to it. But not over powering. I will definitely buy a full size bottle!
05/04/2017
Very pleased. Classy, and casual. Could be worn daily.
05/03/2017
Great fresh scent, but masculine as well.
05/03/2017
Fresh....perfect
05/03/2017
I like this one alot. Fresh scent that's perfect this time of year. I'm planning on getting a full bottle. Otherwise I'd be putting this in my queue every month.
05/03/2017
Other than invictus this is my Favorite scent ! I've actually gotten this one a few times now!!
05/03/2017
I got this for my husband and I love the scent!!! I will be buying a full bottle! ❤️
05/03/2017
smells awesome I would recommend to anyone
05/02/2017
If you're looking for compliments this isn't the cologne to try!! Will absolutely be buying a bottle of this. Light and airy, fresh and summer! Love it
05/02/2017
Love this scent. Cant get enough. Ladies say the same thing.
04/26/2017
Tart lemon and grapefruit top notes are well balanced with base notes of basil, black licorice and black pepper. If you're familiar with L'Eau d'Issey pour Homme or Clinique Happy for Men, it takes the freshness of those great scents and creates an excellent summer scent. I normally ignore the notes that the designer proclaims the cologne has, and smell it blindly to draw my own conclusion. Their description is surprisingly accurate but the Virginia Cedar isn't evident until the scent settles in after an hour or so. The entire scent fades over just a few hours, which made me give it a 4 star rating, but overall, an addictive scent that could've been 5 stars otherwise.
03/11/2017
Loved the smell
03/08/2017
I think this is fake because I can't even smell it at all and I mean at all if I keep getting things like this I'm canceling point blank
03/08/2017
I did not receive this scent...I was shipped a scent I did not order (Black Bold by Kenneth Cole).
03/06/2017
Too sweet for my taste.
03/06/2017
Great smell. Not to strong.
03/06/2017
Light scent that has a great citrus note
03/05/2017
Great fresh smell. The ladies love it.
03/05/2017
Definetly what a fresh dressed man should smell like. My wife calls it LPD. Liquid panty dropper.
03/05/2017
Love the smell!
03/05/2017
Great smell but it only lasted for a few hours.
03/05/2017
Wife enjoyed this smell
03/05/2017
Love this smell
03/03/2017
Ok smell not for me
03/01/2017
I was impressed with the smell. It does take some getting used to because at first you wonder if it's an actual cologne or perfume, but overall nice clean smell!! Will purchase larger size.
02/26/2017
Holy crap I love it! So clean and fresh out of the shower feeling. Wife loves it!
02/24/2017
I loved this one. It's definitely more of a date night fragrance, but it has a lighter, almost springtime scent to it that makes it great for warmer weather.
02/17/2017
My wife loves the smell of Versace.
02/06/2017
Great bold smell, clean and professional scent. Definitely in my top 5 Colognes
02/06/2017
A nice smell, not exceptionally long lasting but a solid first choice through scent bird.
02/06/2017
It is way too floral for my taste. It reminds me of an old womans musk. Worst fragrence I've received from scentbird this far and honestly considering my scent options now.
02/05/2017
One of my all time favs.
02/04/2017
Its smells great.
02/04/2017
I luv this sent
02/04/2017
Great scent. Smells really fresh.
02/04/2017
Great smell. Not to strong!! Just perfect.
02/04/2017
This has always been one of my favorite scents and every woman I know loves it. Strongly recommend this smell
02/03/2017
Very nice refreshing smell. Not overpowering or too much.
02/03/2017
Nice scent! Not something I would buy, too light and does not leave a strong impression.
02/03/2017
One word "amazing "
02/03/2017
You guy's keep sending me the same fragrances every other month. I guess that I was unaware of that's how you guy's work
02/03/2017
Very light smell; fresh and citrusy. However, too weak for my taste. Almost can't smell it unless you spray it a lot.
02/03/2017
Very casual, refreshing scent that is great for daytime wear. In terms of strength, I'd say 3 sprays of this is about equivalent to 2 sprays of most other colognes I've used so it goes quickly. The smell does not last extremely long.
01/31/2017
it has a lovely aroma and notes of floral scents. it has a mellow scent that is not over bearing. i really enjoyed this cologne
01/31/2017
Love it! the scent is great not over powering, but lasts a long time. Really great for a night out!
01/31/2017
Spectacular response... GET IT!!!
01/30/2017
Not too bad. It's smells ok. I wouldn't buy a bottle.
01/29/2017
One of my favorites. I highly recommend this fragrance to any many who enjoys that clean fresh out the shower sort of smell.
01/21/2017
One of my favorites
01/17/2017
Not my favorite cologne to be honest.
01/16/2017
Light, almost spicy scent. Did not last long at all though.
01/14/2017
Was a favorite for a bit i change colognes alot, i got a few samples of this loved it, clean citrus tones, durable, was my everyday wear until i ran out Certainly worth a try
01/06/2017
a little too "old" for me
01/04/2017
clean, light and crisp. can be worn everyday
01/04/2017
Love.this. It's light and citrus. Great for everyday use.
01/03/2017
Great Clean Smell. I have Versace Homme and like it better but this smells great!
01/03/2017
This one is the best!
01/03/2017
Loved this smell.
01/01/2017
I'm very impressed with this fragrance. Its quickly become one of my favorites and I will be purchasing a full size within the near future. There should a link on the website to where customers can purchase full size versions of the product from trusted vendors. Thank you,
01/01/2017
Smelled really good!!! In my top two now!! Great for any even
01/01/2017
Love this scent
01/01/2017
Very fresh and clean. My new favorite!!
12/31/2016
This is some of the best smelling cologne ever
12/31/2016
Smells amazing!
12/30/2016
It very very good.
12/30/2016
Great smell loved it
12/26/2016
I am very happy with this scent. It's got such a fresh, clean smell in the bottle and it went on my husband a little musky but it settled down very nicely and lasted a pretty long time. While he still prefers his Tom Ford Grey Vetiver, we both agreed we like this one on him better than Clinique Happy.
12/15/2016
outta the shower fresh, fruity, scent for the office or workout
12/10/2016
my favorite. i have been wearing it for years! fresh, citrusy, clean, masculine.
12/07/2016
This was nice, but I preferred the pour homme much more. Love that stuff!
12/06/2016
Not my favorite but I can mix it with another Cologne and it blends well with it. But that's just me. I am not saying that's what everyone should do.
12/06/2016
Good scent. I occasionally catch a smell of it late in the day but most of the time hard to detect after application. Attaches to clothes well, as I can smell it on my laundry days later. I get many compliments that it smells "nice." I like the chance to tell people that it's Versace cologne.
12/06/2016
great scent will buy again
12/05/2016
Like this one. It has a light smell that stays with you the whole day.
12/05/2016
This is a great sent one of my favorites I just wish it lasted longer keep it handy you will need to reapply it about 3 times in an eight hour period when its fresh you will get noticed I only have gotten one bad comment on this sent but fear not it was by an Axe sprayer and lets be honest who cares what Can spray wearing basement dwellers think
12/05/2016
This smells great and girls love it!
12/05/2016
This is a pleasant scent that my wife has really liked on me. It lasts a good little while, and it isn't overpowering in any way. True rating is a 3.5-3.75 out of 5, because - though it lasts a good little while - it just didn't have the presence that I appreciated in other colognes. I like to get a whiff of the scent every once in a while when I move, and I just didn't get that very much with this scent. Otherwise, a very nice scent!
12/05/2016
nice scent. not too sweet. not too spicy
12/05/2016
One of the best fragrances I've ever worn. It's clean, upscale, and an attention grabber. Definitely try it if you need something for a formal occasion.
12/04/2016
I LOVE this scent! Very sexy
12/04/2016
Love it!!! Highly recommend! My fiance's favorite and smells great on him!
12/02/2016
Clean, Fresh and Sexy! We both love it on him.
12/02/2016
The scent is wonderful
12/01/2016
Smell is awesome
12/01/2016
Wonderful scent but it does not last long at all.
12/01/2016
OMG! He loved it! So do I. He has never smelled so sexy!
12/01/2016
Smell very good. Love it
11/30/2016
It does have a very clean scent,...reminds me I'd aqua di gio, but with a hint of spice. All and all, nice scent
11/29/2016
Never received it.
11/18/2016
Very fresh and light, tons of compliments- a coworker bought a bottle of it they loved it so much. I think I'll do the same. Only downside is that it does fade after about 4 to 5 hours.
11/15/2016
Lovely scent! I've always known Versace makes elegant scents, this one is no less! It smells very elegant and classy. Manly, citrusy and VERY formal. This is the type of cologne I would wear only when I dress good. Heck, I might wear it all the time but it definitely goes best for a formal event.
11/14/2016
I like this but is doesn't last long
11/11/2016
Great loved it just right not to strong got lots of compliments
11/08/2016
It's nice, just not for me
11/08/2016
It smells so fresh and I love it. Definitely recommend it.
11/07/2016
Like a guy fresh out the shower
11/07/2016
Hands down the most amazing perfume for men!! This scent makes me fall in love i wish there was a woman version.
11/06/2016
One of my favs!!!!
11/04/2016
good scent, smell fresh, not my favorite though.
11/03/2016
My criticism on this scent is that it does not last very long. However, it is a a good casual scent.
11/03/2016
Very masculine fragance
11/02/2016
very strong, only one spray needed and sticks!! smells the entire day. i love it. definitely a great spray if you are doing date night or just trying to smell fresh.
11/02/2016
Wife likes it, doesn't distract me during the day. Good stuff.
11/01/2016
Strong, but an amazing scent. My favorite thus far.
11/01/2016
I like this smell
10/31/2016
It's a nice fresh scent that last all day.
10/31/2016
Has a nice smell but doesn't seem to have much projection, the bulk of the smell seems to go away after only a few hours.
10/31/2016
Excellent smell!
10/30/2016
My new favorite, great scent, good price!
10/29/2016
Great Cologne.
10/21/2016
Chemical smell, pretty unappealing. I think I've smelled Axe cans that surpass this.
10/12/2016
Absolutely love this cologne! I've gotten so many compliments wearing it at work. Long lasting and a little goes a long way. This is one of my new favorites! Definitely should be in your queue!
10/06/2016
Light and fresh, yet sexy with spicy undertones. Great staying power, too -- lasts for hours.
10/05/2016
For my first choice of cologne since signing up, THIS SCENT IS FABULOUS !! I LOVE it. i constantly get compliments on the smell.
10/04/2016
lots of complements.
10/04/2016
This is my second fragrance and I did not like it. The fragrance was not as strong as the actual VERSACE fragrance. Also, I had a hard time replacing the first bottle with the second bottle. Would like each of my fragrances with its own container...
10/04/2016
Smells amazing!
10/04/2016
Absolutely amazing. Very light and unique.
10/04/2016
Great scent! light but strong at the same time.
10/03/2016
I've been wearing this for years and love it. It's a very light but masculine scent.
10/02/2016
Love it has a fresh clean cresp scent my wife love it well be buying a big bottle to add my collection.
10/01/2016
This is my #1 cologne. My Ace. Wife loves it. Looking for another Ace to complement Versace.
09/30/2016
Great refreshing scent.. the best one so far in my list!
09/29/2016
It smells great
09/23/2016
WAAAAY better than I remembered! I'd first seen it at a mall but it wears SO WELL for me. Feels like an update to the classic Issey Miyake with a little more fresh, a touch less citrus. GREAT STUFF.
09/17/2016
It's yet to be seen.
09/16/2016
Light sharp citrus mixed with a whiff of mellow cedar. This sent would be best in the colder months, but would make for a great night time smell year around. Lasted all day, and received may compliments.
09/16/2016
Great clean smelling cologne. Have had many compliments on it.
09/15/2016
Great scent. One of my favorite scents that I've received from Scent Bird.
09/13/2016
The scent is pretty refreshing but not long lasting.
09/11/2016
Very nice! Love this one.
09/10/2016
Far and away my new favorite scent for summer and fall. Lasts all day and the fragrance improves with wear. I'm buying a full size bottle as soon as my month is out.
09/07/2016
Doesn't last long in hot temps, but does smell suave
09/06/2016
Very clean and sexy scent. I was stopped by 3 people during the day.... all of them were practically purring as they asked what I was wearing.
09/05/2016
Let me start by saying that I bought this for my boyfriend after I forced him to try it. He was very reluctant because a roommate he hated wore this all the time. BUT thank god he caved because this smells so good on him. He's gotten so many compliments from perfect strangers. I just love it. He enjoys the compliments too. ;) This is a fresh, citrus, woodsy scent. When he first sprays it, I smell citrus (lemon and lime) mixing with a light woodsy scent (rosewood). As it dries, I smell more woodsy notes (cedar) mixing with sage and citrus. After 8 hours on him, I smell warmth (musk, amber) and woodsy notes with the slightest hint of citrus. The only down side is that this is a weaker scent. The sillage is only strong within the first hour. Otherwise, you have to reapply it every four hours to maintain its strength. For example, after 8 hours, in order to smell it I have to smell his close or bury my face in his neck or his hair. Still love this though and so does he. Highly recommend.
09/04/2016
Weak scent. Doesn't last very long. Smells good for about an hour, and then it's gone.
09/02/2016
Love the fragrance!