Versace
Pour Homme EDT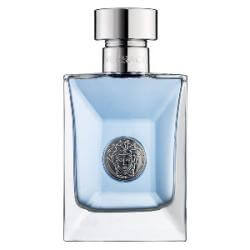 Get a 30-day supply of Pour Homme EDT
for
$
14.95
Notify me once this scent is available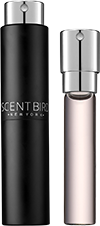 0.27 oz subscription

0.27 oz a la carte
Share and earn free perfume
Notes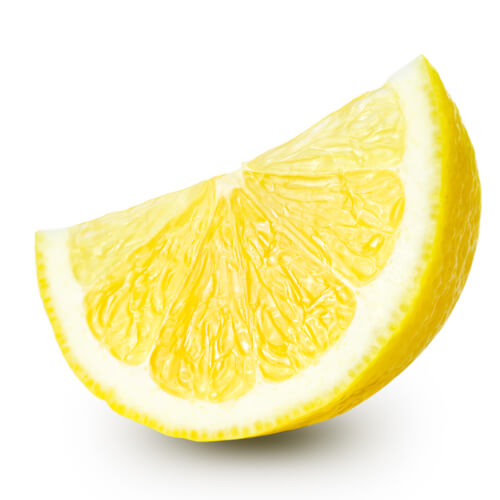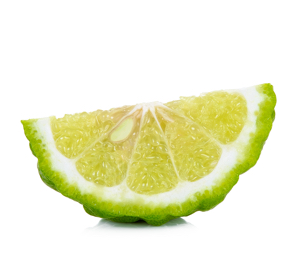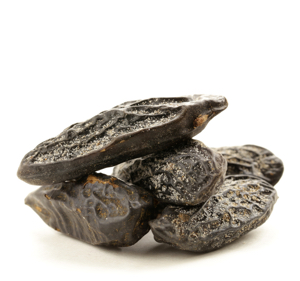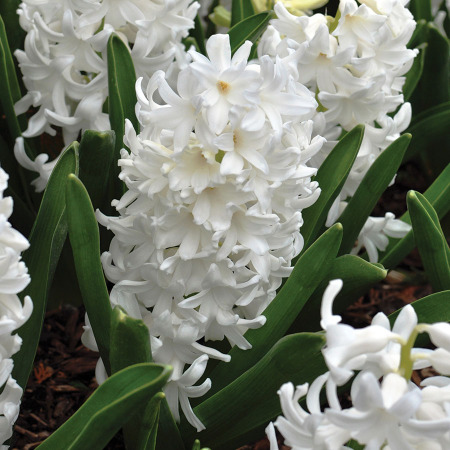 Description
The new fragrance for men, Versace Pour Homme, blends essential ingredients of Mediterranean origin to hit aromatic notes that match the man of today: knowledgeable and self-confident, he has the ability to live in harmony with the natural world. Dynamic and entrepreneurial, the Versace Pour Homme man communicates his forceful and passionate character through this decidedly masculine fragrance. The notes include Bergamot, Neroli, Citron of Diamante, Bitter Orange Leaves, Geranium, Clary Sage, Blue Hyacinth, Cedarwood, Old Wood, Mineral Amber, Tonka Bean, Musk.
You may also like
Pour Homme EDT by Versace Reviews
10/23/2016
By far my favorite. One of the best smelling fragrance's on the market
10/22/2016
Amazing. Smells great, my girlfriend loved it!
10/16/2016
Great light, fresh smelling
10/13/2016
Nice fragrance, took forever to get, but nice smell all around.
10/12/2016
Great fresh all around cologne👌🏻
10/12/2016
An ok cologne. My girlfriend didn't like it. Strong scent that lasts most of the day.This Versace smells similar to the VERSACE MAN EAU FRAICHE but this one is a lil bit stronger and heavier. I wouldn't wear every day.
10/11/2016
This a good clean smell I like. I usually like the clean smells abd not the must. Reminiscent of auqua gio but it's not the same. Very nice surprise for my first cologne of my subscription.
10/10/2016
One of the best colognes I have ever invested in! This is a man's cologne and will have your woman not wanting to let you go!
10/07/2016
This is a fair cologne.
10/07/2016
Good scent to have on hand.
10/07/2016
I like the scent but doesn't seem to last got a few compliments at first but by midday no noticed
10/07/2016
Clean light smell, love it. Lasts all day, but not over-powering
10/06/2016
still waiting on it,
10/06/2016
Great smelling!!
10/06/2016
absolutely love this fragrance..... so do the ladies...!!!
10/06/2016
it was good not to overwhelming but just right for a long trip
10/05/2016
Just received it, but so far it Smells good. I need a few days to really have a feel for this Cologne.
10/05/2016
One of my favorite scents.
10/05/2016
Did not get it
10/04/2016
It's amazing my favorite by far!
10/04/2016
This is so good! I really don't want to say this is my new favorite but it might be! I'm going to be buying a full-size bottle for sure!
10/04/2016
Not my kind of scent. Its your typical masculine scent: fresh, sharp, bold and strong but not complex.
10/04/2016
Great, girlfriend loves it on me! Love the fact you can get a small but decent size amount to try. I see myself buying a lot of new colognes in my futures!!
10/04/2016
Didn't really like this fragrance. Not my kind of cent
10/04/2016
This smells amazing! And it stays with you almost all day
10/04/2016
that good good
10/03/2016
Still waiting on my order which was supposed to have been mailed on the 26th of September 2016
10/03/2016
Great smell, just doesn't last as long as I'd like. Good news is its easy to bring with u whereever u go to reapply.
10/03/2016
This fragrance smells extremely fresh and clean, perfect for a day or night out, or something to put on after a shower. Smells like a cross between Calvin Klein aqua a hint of musky aroma. Top 5 favorites I've got so far.
10/03/2016
It smells good, thats it.
10/01/2016
Love love love this smell! Such a manly smell that everyone loves.
10/01/2016
Smells great just like I remembered! Love this stuff.
10/01/2016
This is such an awesome scent. It lasts all day long I'm going to have to order it again!
09/30/2016
I absolutely love this cologne it is perfect for me. I get so many compliments and the fragrance lasts all day long
09/30/2016
Smells amazing, my favorite so far
09/30/2016
The best pantry dropper I've worn so far!!!
09/29/2016
Love it by far one of the best
09/26/2016
Nice citrusy and well-blended complex notes on opening that transition to somewhat synthetic yet inoffensively airy scent. A bitter, somewhat cloying, sharpness can develop that I feared would be headache-inducing but turned out to be fine. It's actually OK but pretty generic to me.
09/20/2016
Great smell, seems to last as long as it should.
09/15/2016
Great scent for any day!
09/15/2016
Great everyday scent!
09/12/2016
I didn't really care for this scent. The smell was just average and the it only last a short while on me. I will have to try a different Versace.
09/08/2016
Great smell! Love it! Just wish it would last longer. Other than that one of my favorites of all time!
09/08/2016
Very nice clean and level smell. I like how you know its there but its not all in your face about it. girls pickup on it fast and ask what it is thus giving you a great opportunity for a "(you wanna grab some food)" moment. I will be buying a full size bottle to add to my collection
09/07/2016
Great smell but don't seem to last that long. I like it but will have to pass for something that lasts a bit longer !
09/07/2016
Just got it today! Didn't like it at first, but it grew on me. 4 out of 5 hearts.
09/06/2016
Very good scent. It's a great start to my membership.
09/06/2016
Smeels great but projection is not the best. People need to close in to appreciate.
09/06/2016
Got this for my son to try and he LOVES this!
09/03/2016
Smells great!!!
09/03/2016
Can't rate it yet because haven't received it yet. Started prescription and paid on July 24. When I went to the website to track my order, says I should receive it on September 9. Not a good first impression. Too long of a wait for me.
09/02/2016
I love this one
09/02/2016
zhohahosiogaihrogiahowirhihov weth sh wr hsdfh sdghsd
09/01/2016
it smells so good and i love it
09/01/2016
Love this scent
09/01/2016
I have not got it 😢
09/01/2016
It has a flower,musky scent. A lil to manly for me. Haven't gotten any compliments on it. I wouldn't purchase the full bottle. But each to their own.
09/01/2016
This cologne has a very light and refreshing scent but manly at the same time. I love it. A must have in any collection.
09/01/2016
Its a very clean fresh scent that will not offend anyone. There is nothing wow about it. Probably best suited for the office.
08/31/2016
Smells too soap-y.
08/30/2016
I like... doesn't hang around all day but is good for work groups or small offices.. it shouldn't both anyone
08/30/2016
One of the all-time best clean fragrances. Classic.
08/30/2016
Very crisp and clean smell. Very happy with this one
08/29/2016
Good scent. I like it.
08/27/2016
This is my favorite at the moment. For me, it is very strong (very fresh scent with a mild citrus undertone) when first sprayed, but quickly becomes more subtle, leaving the strong fresh overtone behind, and keeping subtle citrus and spice for almost the entire day.
08/23/2016
Love Versace and wanted to try this one. You won't be disappointed. Already receiving compliments first day on.
08/11/2016
Definitely a new favorite
08/08/2016
Got compliments everyday at work! Definitely a keeper!
08/08/2016
This is a very nice cologne. It has a very fresh, clean scent. But, it is very subtle. When I am in a group of a couple people it is noticeable but, it gets lost in a big group of people.
08/06/2016
Love it! So does my wife ;0)
08/04/2016
Smells amazing! Mild spicy scent that is overall very pleasant and appealing to the masses.
08/03/2016
Enjoyed this scent. Not very long lasting.
08/02/2016
This is my go-to scent. It is so crisp and clean!
08/02/2016
I really like this! I've gotten a lot of compliments when wearing it.
08/02/2016
I enjoyed this scent. It's light and citrusy but with warm undertones.
08/02/2016
my fave so far my decription......close to Aqua Di Gio but a lil better!
08/01/2016
GOOD SCENT. MODERATE PROJECTION, OVERALL REALLY PLEASE WITH THE PERFORMANCE
08/01/2016
My favorite fragrance of all time, classic, yet timeless
07/31/2016
It's the best perfume that i ever try i love it it's manly and sweet but not too much... Love it...
07/31/2016
Very nice scent. Sweet but light.
07/31/2016
Amazing best smell ever
07/30/2016
So, this is my second day wearing this scent and I've gotta say I'm liking it. It's predominantly what I would describe as fresh nature scent, with an accent of more vibrant citrusy notes that stand on a tastefully understated musk. At first, it does have a vibe that makes me think of the nicer notes in bug repellent, and I mean that in the best way possible, but it simmers down to something that would no longer invoke that association. The adjectives I'd list describing it's "personality" would be; fashionable, light, bright, energetic, and *identifiably* but not prominently masculine. I'd recommend it to a young to young-ish man who wants to highlight his approachable, fun, cheerful side.
07/30/2016
Soapy and fresh. Perfect for anytime use.
07/29/2016
One of my new favorites.. a lot of compliments on this scent
07/29/2016
Fantastic summer scent. My wife loves it too.
07/29/2016
Great summer scent very pleasing
07/29/2016
This scent is killin it. Compliments from friends and co workers every time I wear this cologne. A definite purchase.
07/25/2016
one of my all time favorites
07/05/2016
Great smell. Light but lasted all day. Good for work or evening dinners.
07/02/2016
Perfect scent for the summer
07/01/2016
I love it! Not too strong at all and lasts the whole day.
07/01/2016
Fresh, citrusy, and sexy. I feel you could wear this to any occasion during the day. Just a very nice summer scent.
06/30/2016
Awesome! Wife wouldn't stop smelling me after I put it on.
06/29/2016
Very clean and light. Excellent summer scent!
06/29/2016
Definitely a citrus scent but indescribable. Sexy is what comes to mind yet can be worn In office or date night. One of my favorites for sure!
06/26/2016
light, crisp, a little lavender. Perfect for a summer day.
06/22/2016
I absolutely love this fragrance, not overpowering with a fresh clean scent.
06/10/2016
Loved this Cologne. Very light and not too overpowering.
06/03/2016
Really like it not complex but smells great
06/03/2016
One of my least favorites to date. Very strong alcohol smell.
06/02/2016
This scent is really nice not too heavy very sporty fresh scent I really love this on my boyfriend and he loves it too!
06/02/2016
This is a fantastic summer fragrance
05/28/2016
I loved the Versace eros cologne I have, But I hate this one. I almost never hate cologne smells, but this one is just very strong alcohol smell that gives me a headache. I don't like anything about it.
05/20/2016
Love the smell of this cologne would recommend this to anyone
05/06/2016
Love the smell! One of my favorites to date.
05/06/2016
I really enjoy this cologne. Great for the office, or going out. Very versatile and the scent lasts a good amount of time.
05/04/2016
Nice, clean, sexy.
05/01/2016
one of the best!!!!
04/27/2016
It smells great
04/22/2016
Versace Pour Homme is a strong, sexy, masculine smell that lasts for hours! I highly recommend it for a night out, date, or after working out. A classic.
04/20/2016
Love this scent!!
04/19/2016
Really enjoyed this one. It was light & didn't linger as long as I would have liked.
04/06/2016
ladies love it
04/05/2016
Smells amazing!
04/01/2016
great scent for a date night
03/29/2016
Perfect light smell. Lots of compliments from the ladies :)
03/29/2016
Smells great in the que for another month
03/29/2016
Fantastic summer fragrance. Love it
03/29/2016
Awesome. Smells great and the lady likes.
02/02/2016
Amazing! My favorite so far. Wish I didn't have it fall and break on the floor when I opened it lol.
01/26/2016
I highly recommend this Not usually a fan of clean the fragrances, but it's just the right amount. Perfect summer fragrance, excellent for clubs and dancing. ...lasts around 4h
01/19/2016
Best in class, I've been wearing this for over a year now. Favorite scent thus far to me.
01/16/2016
I was looking for a scent to wear at work. This is a nice all day cologne.
01/05/2016
Love this scent!!
12/30/2015
Amazing scent. Lasts for hours!! Definitely a strong recommend!!!
12/29/2015
Very nice smelling Cologne. Last all day.
12/06/2015
the smell of this Versace was well worth it, get a lot of complements
12/04/2015
DELICIOUS! Love this one
11/24/2015
It smells just like the fragrance from the previous month.
10/31/2015
Very sexy scent!
10/29/2015
I like it, very nice fragrance
10/29/2015
I really like this one very much I get a lot of complements on it too
10/29/2015
I only need one spray of this cologne and it lasts for several hours. I like the scent and have received several compliments when using it. I would recommend this as an everyday scent, but not one to be used for a date
10/29/2015
love the smell, wish it would be bigger quantity
10/29/2015
Very nice scent. So fresh and so clean
10/29/2015
Great scent !!!
10/29/2015
One of the best of the best
10/29/2015
Its very clean and fresh. I've gotten a lot of compliments.
10/06/2015
Love it, it's my new favorite.
09/30/2015
It was sent nearly two weeks ago and has yet to arrive. I'm highly disappointed with the service and am on the edge of ending my subscription. From highly excited and intrigued and now am shocked to know how cheap the shipping service is for the weight/volume of the fragrance being sent. At this point, I am still shocked with disbelief.
09/30/2015
This is a great scent! A lot of people compare it to Chanel Allure Homme Sport. It smells similar, but this is lighter than Allure Homme Sport. This is one of my favorite designer fragrances and definitely my favorite from Versace. Women love it too. The only reason I didn't give it 5 stars is the longevity and projection leave something to be desired. You have to reapply this every couple hours. Best worn at the office and/or in warm weather.
09/30/2015
I knew that this would be good fragrance, but I wasn't prepared foe how wonderful the scent was really going to be. I love this company and this service.....I wish that I could get two fragrances per month instead of just one. Then the service would be perfect.
09/29/2015
I love this scent. Since I received this cologne I haven't worn any other.