Versace
Pour Homme EDT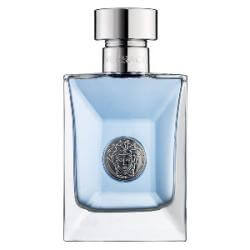 Get a 30-day supply of Pour Homme EDT
for
$
14.95
Notify me once this scent is available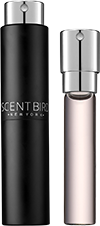 0.27 oz subscription

0.27 oz a la carte
Share and earn free perfume
Notes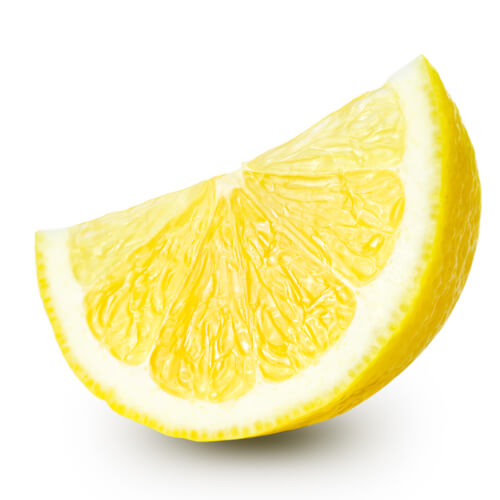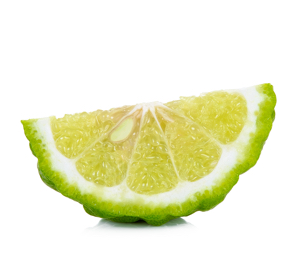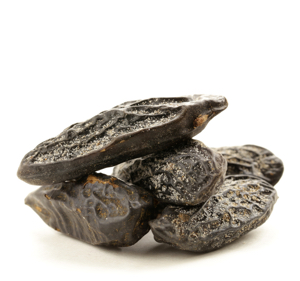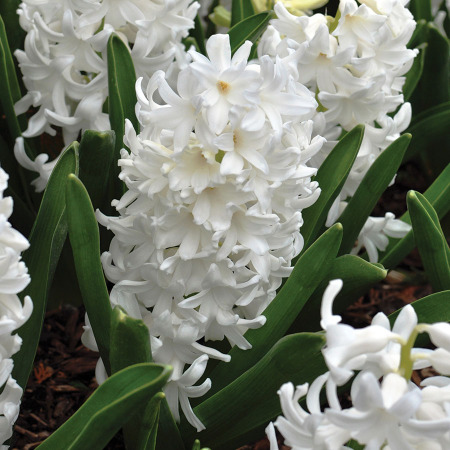 Description
Versace Pour Homme's bright vibe highlights the citrusy, watercolor wash of neroli, bitter orange, powdery lemon citron, and bergamot. A dry, chilled heart of clary sage, geranium, blue hyacinth icily sparkles over a dry down displaying a spicy, polished blend of oud, mineral amber, musk, and tonka.
You may also like
Pour Homme EDT description
Versace Pour Homme is firmly in the "fresh and clean" camp of colognes. This is a perfume for poolside, or for cooling off after a day at the beach. It has a bright vibe running all the way through, and while there are some aromatic notes, they are background players to the crisp and sheer profile Pour Homme is going for most.
The opening is a blend of citrus: neroli, bitter orange, powdery lemon citron, and bergamot. All the top notes are very light, floaty, and thoroughly blended so you experience a watercolor wash of citrusy tones rather than the focus being on any individual note.
Clary sage, geranium, blue hyacinth, and cedar combine in the heart of Versace Homme, for a chilled and dry aromatic feel. The sage and geranium are smoothed out, adding only the lightest facets of their sharpness to the mix. The cedar note also provides a solid wooden frame for the watercolor canvas of citrus. But fresh and clean is always the goal with this scent, so the middle of Versace Homme highlights the bracing geranium and cedar most.
The dry down features oud, mineral amber, musk, and tonka, with the musk leading the way. The oud, amber, and tonka are glossed to a high sheen around the edges of the musk note, to keep the fresh and clean energy pulsing all the way through to the last moments on the skin.
Versace Homme's crisp profile makes it easy to pair with any event or look you like. It works especially well for an after-gym scent, when a fresh, clean, toned feel is exactly what you want to start or finish the day with.
Read more
Pour Homme EDT by Versace Reviews
12/14/2017
Never received it Very disappointed because I was excited to receive my next scent and got my hopes up to never receive a thing
12/13/2017
Very nice scent, a summer cologne for sure. Light, fresh and clean. Love it
12/12/2017
Fresh smell, long lasting
12/09/2017
Amazingly fresh and captivating scent, a must have for your collection
12/09/2017
Great fragrance
12/09/2017
Versace's Pour Homme evokes a crisp image of the sea-- a striking balance between sweet and salty. An energizing scent that screams at me to dash into a new adventure with an optimistic smile on my face.
12/06/2017
I love this scent! Why? Because ladies ;love this scent! BAM!
12/06/2017
I love this scent! Why? Because ladies love this scent! BAM!
12/01/2017
I love the smell, and my wife is hugging me even more, she said it brings out a natural smell of mine.
12/01/2017
I liked the scent. Fresh, clean, light tones. Didn't last very long but I would definitely buy.
11/30/2017
Very fresh, and crisp 👌🏼 I rate this perfume a 10/10.
11/27/2017
Light androgynous scent, better suited for late spring early summer
11/26/2017
Good! Not the best.
11/25/2017
Although it smelled great, the longevity of it left me lacking in the satisfaction department. I don't know if it was a knock off version but ive had the original and it did not wear off after an hour
11/24/2017
It was a nice scent, just felt like it did not last long.
11/23/2017
This cologne is supa hot fire. Def a must have. Mans not hot. Cash me ousside. (Insert more modern day references)
11/23/2017
Smells great could last a little bit longer tho
11/23/2017
Awesome cologne. Love scent bird!
11/23/2017
Outstanding I am getting compliments from females different venues. My lord yes yes
11/23/2017
Nothing but compliments when wearing it. Wife loves it.
11/23/2017
Super clean smell. Wouldn't mind a full-size bottle. I'd get it again.
11/18/2017
It's great love it
11/16/2017
Love it !! Smells fantastic wear it all day. Had many people stop and ask what scent i was wearing.
11/15/2017
Smelled great. I'd use for going to a nice dinner or club
11/14/2017
Fast shipping. Smells 10/10
11/13/2017
Great, very strong, lasts all day, gotten many compliments.
11/09/2017
Great smell. Definitely part of my rotation now.
11/09/2017
Loved it, it was fresh, citrusy and light. My only critique is that I felt that it didn't last as long as I would like.
11/07/2017
Love this cologne!!! Glad I found Scentbird.
11/06/2017
Great smell at first but doesn't last long and drifts away
11/05/2017
The initial spray smells nice but it has a very synthetic feel to it. It also don't project very well and you have to spray quite a bit to make the smell last.
11/04/2017
This is one of my favorite scents for men! I have been looking for it ever since I smelled it on a waiter 6 months ago. I have given it to my fiancé and look forward to smelling it often.
11/03/2017
It smells great my husband wears it to work. He is a hanyman but he smells good!
11/02/2017
My go-to cologne! Have tried other offerings from similar brands and this is the one that I keep going back to. It's masculine, but not overpowering and manages to wear most of the day instead of disappearing after an hour.
10/30/2017
It ok... Not a bad scent. Very clean, could be everyday. A scent that is not very eye, or in this case nose, catching. Once that could be worn to the office and then out for casual drinks.
10/29/2017
Great scent, i don't use dayly because i don't want to run out. Going to buy hole bottle.
10/29/2017
Was a great scent. I use it for going somewhere nice but I do not think I would use it for a daily. Overall good clean scent to impress.
10/28/2017
Not a fan . . . smells way too synthetic and cheap. I get strong notes of chemical lemon and other citrus, with a bit a spice from the tonka bean. I would not recommend as it lacks uniqueness and quality.
10/28/2017
The best! You gave me plenty.
10/28/2017
This is a very good scent. It lasts most of the day. It only takes a couple sprays as opposed to others that require 4 or 5 to get decent coverage. It is a very professional scent.
10/28/2017
Not a fan, smells too similarly to old man cologne.
10/27/2017
Clean/ edgy scent. Definitely recommend!!
10/27/2017
Awesome smell wish it lasted longer but i still like it...
10/27/2017
Terrible don't last can hardly smell
10/26/2017
This is a staple of my collection of colognes. It has a bold, powerful and distinct smell that holds for 8+ hours.
10/17/2017
Smells amazing!
10/16/2017
OMG!! I totally love it! I am definitely going to be buying it! 😁😍
10/16/2017
Absolutely love this cologne, already put it back into my que
10/15/2017
I really enjoyed the cologne, it's one of my favorites.. Its not an alcholol based fragrance so it really last a long time.. The compliments kept coming..
10/15/2017
This is a very nice fragrance from the house of Versace. It smells clean, fresh, masculine, and definitely a compliment getter. My problem with this like most fresh fragrances is that it doesn't perform as well as I'd like it to. It's a must that you wear it in hotter weather because it'll die down in the cold. It's a super safe buy and I wouldn't get the vile just because you'd probably need to use a lot of it just to have it perform and project well.
10/13/2017
It's a very good fragrance, low-key makes me feel powerful
10/07/2017
I really do love this cologne ALOT and women go NUTS for this smell it's a very light smell this triggers something in women lol but 2 sprays just will not cut it with this frangance its definitely not a everyday smell because I damn near had to wear half the bottle to let the smell linger . I would say only use for dates
10/07/2017
I liked it more as a daily use as it is smooth and casual
10/06/2017
Loved it, was hesitent at first but once i got it i liked it.
10/04/2017
I enjoyed the way this smells will buy again.
10/03/2017
Sweet but very satisfying. Will definitely use again.
10/03/2017
Love the smell. Very fresh. Great daytime cologne.
10/02/2017
Not my go to cologne anymore but perfect for what it is. I used to love sweet citrus fragrances and have changed to spicy fragrances with either ambrox or oriental vanilla
09/30/2017
Love this cologne . It has a light smell to it but still a great smell women love it
09/30/2017
Very nice fresh smelling cologne. Great for a casual date or adventure time of day
09/28/2017
Very good cologne with a nice fresh scent
09/28/2017
Crisp & refreshing. Tingled the nose and then fell in love with the scent!
09/26/2017
Can't get enough of this scent, smells very good. Sprays strong at first but dies down and lasted all day long through a hard working day. Will definitely be buying a larger bottle.
09/26/2017
It's a fresh smell. Like the way it smells as the day goes on. Definitely a date night, casual clone.
09/26/2017
Great freshie! Not sweet or overpowering but still has a presence. Lasts about 5-6 hours which is great with an EDT. Office, formal, casual, it suits all settings day or night and is mass appealing enough without smelling cheap or synthetic
09/26/2017
I just got this in and it smells great! I is a good scent to go out on the town with lol
09/26/2017
My first order! Took a little longer to revive than I expected, but the scent is ABSOLUTELY AMAZING. You won't regret trying this one out!! Crisp and fresh, I always get compliments on it!
09/25/2017
Absolutely love it
09/18/2017
Smells super good
09/17/2017
Smells AMAZING
09/13/2017
Favorite one so far out of 13. Was recognized by a stranger.
09/13/2017
Favorite smell ! Long lasting ! Love this scent and so does my woman !!!
09/09/2017
This was the first cologne that I ordered. It was great I will definitely continue my subscription.
09/09/2017
This is my favorite so far! Crisp, clean, and masculine.
09/05/2017
Great smell. My wife and I both loved it. I work outside and am constantly moving and sweating so I can't comment on how long the smell lasts, but I'd recommend it to anyone. Nice clean smell!
09/05/2017
This is a juicy aquatic. Sweet citrus sits right on top with a touch of floral guiding in the background. Reminds me a lot of L'Eau d'Issey, but a bit more sophisticated (but not better, I'm afraid). Mostly linear. Average (or less) longevity. Tons of fun.
09/05/2017
Honestly think I like this one the best. I could see myself wearing this for multiple occasions, and it smells fantastic.
09/05/2017
It's a fine enough scent, but just not for me.
09/05/2017
Mm mm mm this fragrance sure smells good on him. I don't smell the citrus as much as I smell the woody notes. I think the combination of the two is perfect.
09/03/2017
Love the scent so much Ima have to buy the full bottle for myself! It smells amazing! And the shipping was really simple and I love the text messages updates when it got delivered!
08/29/2017
Love the smell would buy again 👍🏽
08/29/2017
Got this for my husband and just had to buy a full bottle!!
08/28/2017
I LOVED this fragrance!!! I am thinking of getting a larger bottle
08/28/2017
Good smelling this would my third favorite from Versace
08/27/2017
Scent noob here, I was mostly worried about this smelling like your dad's old polo bottle he gave you as a kid. Nothe the case at all. Sweet and spicy and not overwhelming at all. One spray in the neck chest area lasts soo long. Spent a long night out and still smelled good in the morning. Would definitely buy a bottle.
08/22/2017
Smells great and lasts a while. Not too overpowering.
08/21/2017
Absolutely love the way this cologne smells. Exactly the kind of cologne I like to wear. I may just end up buying the regular bottle eventually.
08/21/2017
Love this smell strong sexy groomed smell
08/21/2017
Really enjoy this scent. Fits my personality.
08/18/2017
Love Love Love this fragrance. This was my first fragrance, and I couldn't have chosen a better one. I get compliments Allllll day literally. I may have to go buy a bottle of this. Definitely my go to.
08/18/2017
First Impressions really make a difference in life and this is no different with scentbird. This cologne was very attractive to me. And from the way they interview you about your preferences for smells before sending really shows how focused they are on customer service. They really hit the ball out of the park!
08/17/2017
Dude, A1. Many compliments not only from me, but from every girl that's had the pleasure to get close enough to smell me.
08/17/2017
I liked it. Got that older man smell tho. Still got some compliments.
08/15/2017
Not bad at all, Pretty light scent but sharp enough to stand out well on its own. Fresh, Bright and clean.
08/12/2017
This is my first fragrant from ScentBird and I love it.
08/10/2017
This is the first scent I have received. I have been happy with the smell and it seems to last a long time. My wife likes the way it smells on me. It's not a heavy or overly flowery smell and it's not too sweet. I wear it to work as an everyday cologne and everyone asks what I am wearing.
08/08/2017
Great smell, I love the packaging the shipping order was on time excellent product...
08/06/2017
By far one of my favorite scents.
08/05/2017
Definitely one of my favorite scents. Long lasting sexy scent.
08/03/2017
Such a classic smelling scent, and it really does perform well. I chose this as my first shipment because it hit notes I was comfortable with, but I'm looking forward to trying some more! Rated it four only because I'm biased to lighter smelling scents. Excellent first pick!
08/03/2017
I love my scentbird I get more than enough of product to last the whole month unless I practically bathe in it LOL
08/03/2017
Strong but in proportion should be fine. Definitely will get again.
08/03/2017
It was too strong and overwhelming for me. Not a bad cologne but not my best at all.
08/02/2017
Too masculine and not as sweet as expected. It gave me a headache!
08/01/2017
Really enjoy this scent. Lasts until the early evening before needing to reapply. Thought the scent was great for summer with its clean notes.
07/30/2017
Another all-star from Versace. Citrusy and clean scent. Average performance (4-5 hours). One of the best from Versace.
07/26/2017
Definitely a great summer cologne. Used four sprays on my neck and wrists and still had the scent after a day of work. Long lasting and not over-baring. Would definitely try it again next summer
07/26/2017
Very nice cologne. Citrusy and clean. It's a spring/summer cologne.
07/25/2017
Fantastic cologne! It's subtle, Makes me think about ice infused with some kind of bright flowery spice, but still is able to smell manly enough for me. It's along the lines of Prada Luna rossa (which is my favorite of all time) but a more ocean tinged in tone. It's a clean, modern professional smell. Big fan.
07/20/2017
Got for my fiancé and he loves it! It smells amazing on him!
07/14/2017
Strong scent! Last long. 2 sprays might be overkill for the 1st part of the day. Very clean smell. Good for summer time. Day/Active scent.
07/13/2017
Smells really fresh and clean
07/12/2017
Diz iz sum fly smell goodz gotz scoop a bigger bottle of diz 1 thankz n good lookn out fo yo boi.....
07/12/2017
Ooo yea smells really nice
07/07/2017
Great spring and summer fragrance!
07/07/2017
Loved this fragrance! Very fresh scent but still elegant. You can wear this everyday.
07/06/2017
Very strong scent, last me all day and I receive compliments almost immediately. Not my #1 go to but it is hands down a really elegant smell.
07/06/2017
I give rate it a 3 only becuz the fragrance doesn't last as long as the previous. I actually smelled it on a coworker and thought it would work well for me, im not impressed with it.
07/05/2017
Fantastic, fresh.
07/05/2017
wonderful scent I love this scent for date night
07/05/2017
Really love this one. Mild but solid scent.
07/05/2017
After my disappointing scent back in June, the Versace Pour Homme EDT redeemed Scentbird. Very fruity and citrusy and the scent stays on for a long time. It also doesn't smell like it's for older folks and is definitely for the younger crowd. The wife loves it too. Highly recommended.
07/04/2017
Nice smell only drawback is that it doesn't last all day but i like it
07/03/2017
Really like this sent. Goes on a little floral but mellows out after a bit. Very fresh smelling and is something I would wear as an everyday cologne.
06/30/2017
Love the fragrance lasts for about 5 hours, wish it would last the whole day but that's what should be expected from an EDT.
06/29/2017
Very nice. 1 spray lasts a long time. Very crisp and fresh. Classy and dressy.
06/29/2017
This fragrance exceeded my expectations. Great for outside in the heat of summer. With a slight breeze, the freshness of Versace pour homme comes to life.
06/29/2017
Im.sure it would have been great but never received it
06/27/2017
OMG!! When I smelled this, I instantly fell in love. It is one of my favorites so far. I def give this a 5 star, and Scentbird did much better on getting this to me quicker. Thank you :)
06/15/2017
This is definitely one of my favorite scents by versace and I have them all. Its a attention grabber although it only last a couple hours I recommend this one.
06/15/2017
This is probably one of me favorite colognes that I've received from ScentBird. I wasn't sure if i was going to like it, but it is now one of my go-to's.
06/10/2017
I love the smell and got a lot of compliments about it.
06/10/2017
I mean, it's Versace, I knew I was not makeing a bad decision when I picked pour homme. Classic scent, that turns heads, and gets you the attention you deserve!
06/10/2017
My favorite Versace cologne and one of my top 3 favorites of all colognes!
06/08/2017
This is my favorite cologne from Versace thus far. My fiance claims it should become my signature scent!
06/06/2017
A clean scent but also musky at the same time. This has to be my favorite Versace scent and would go to the store to buy a bottle now
06/05/2017
This is probably my favorite scent that I've received form Scentbird. Doesn't last the longest, however it smells great!
06/05/2017
It smells really nice. I enjoy wearing it at work. The ladies love it and send me those eyes after passing by me. haha
06/04/2017
Great Scent smells really fresh but wears off quickly
06/02/2017
I married the woman of my dreams because of this cologne.
06/02/2017
The majority of the reviews I see and scroll through a lot of them have the same thing in common they either say THAT THE SMELL DON'T LAST LONG and if it were actually the real cologne I would think the smell would carry a lot longer. OR THE PUMPS ON THE BOTTLE RUN OUT BEFORE IT'S ADVERTISED THAT IT SHOULD.
05/30/2017
Great Smell top of the Line.
05/25/2017
It'll have you smelling fresh to death!!
05/20/2017
It's ok, not really my favorite but have no problem using the sample. I can't put my finger on it but it just wasn't for me.
05/17/2017
I love it and my wife does too
05/17/2017
This is fresh scent, with a slight citrusy opening and a cool freshness that last for 3-4 hours on my skin. I'd akin it a more refined Nautica Voyage (does not have that chemical undertone you get from voyage), with a slightly less concentrated smell (in a good way). Fair projection and sillage. I'd consider buying this.
05/16/2017
A very versatile and fairly long-lasting scent. Big fan.
05/14/2017
Smells really good and lasts long
05/12/2017
Really enjoyed this. My favorite so far.
05/12/2017
Was my first cologne with Scentbird, needless to say it was a great choice. The smell was fresh and not too overpowering. Only complaint was it didn't really last too long. 3-5 hours and the smell disappears. Other than that would recommend to anyone wanting to try this!
05/11/2017
The scent is very warming yet exhilarating when you first pit it on and gives a soft essence of where is that wonderful scent coming from?
05/07/2017
This scent is pure magic, you will get compliments, or have women coming back around to get another whiff. ..one of the best spring, and summer scents on the market!
05/04/2017
This was a very good scent and will buy the full size
05/04/2017
I like it but it was a little more sweet then excepted
05/04/2017
Love it! A collision between Acqua di Gio and Dolce & Gabbana Light Blue!
05/03/2017
This a very fresh and clean smelling scent. It does not last very long though. It is not strong or over powering. Very subtle. A very casual smelling scent. Not really spicy at all.
05/03/2017
Smells gr8 & lingers 4 a while!
05/03/2017
This was the best one yet. I would difinately use this for night out. Recieve great responses to this scent.
05/03/2017
One of my favorite scents
05/02/2017
have not received item.
05/01/2017
Great light, powdery scent. But it stays around throughout the day. I wear it to the office and my wife compliments me on the scent at the end of the day.
04/30/2017
A very sexy smell , can't go wrong by ordering it ,
04/29/2017
Smells great. The only problem is that it only lasts for a couple hours.
04/29/2017
My go too cologne, Women love it and it's not an overpowering scent. Very fresh and clean can be worn for just about any occasion def a must have.
04/25/2017
love the smell; the fragrance would perfect if it lasted longer
03/13/2017
First scent I got love it. I get a lot of compliments from it
03/09/2017
My favorite that I have received as of yet not a bad smell to this scent. Everything blends well for a manly but sweet smell. I've already received multiple inquires as to what I was wearing scent wise. Being familiar with some of the other Versace colognes I had high expectations that were fulfilled by this scent will be buying a full bottle for sure!
03/08/2017
Great scent. Received a ton of compliments on it. Lasts fairly long, and a little goes a long way.
03/08/2017
1st one we got.. LOVE IT
03/08/2017
Great fragrence!
03/08/2017
If it lasted longer it would get a five. It has nice citrus/fruit notes, refreshing, just a touch of the woods. Too bad it doesn't linger longer...
03/08/2017
Clean smell, not overpowering, but doesn't last more than a few hours
03/08/2017
More of a feminine scent.
03/08/2017
I love this scent. It's clean and nice. It doesn't last all day. But it smells nice when it's there.
03/07/2017
Nah smells way to bro ey
03/07/2017
Scentbird comes in handy when you can't afford $100.00 for each bottle when you can get a month supply each month that last for a month or longer try it you want regret.
03/07/2017
ONE OF MY FAVORITE
03/06/2017
This one smells yummy.
03/06/2017
I loved it, good stuff guys!
03/06/2017
Very nice clean scent. And have gotten some nice compliments so far.
03/06/2017
I love this Cologne! I'd definitely buy a bottle of this!
03/05/2017
It smells amazing
03/05/2017
This stuff smells soo good!!
03/05/2017
My wife loves the way this smells on me, and i enjoy it as well. not overpowering of a sent and doesnt smell awful like other versace sents i've gotten
03/05/2017
Very good smelling Cologne...very solid and one of the better fragrances from Versace.
03/05/2017
Very good smelling cologne would recommend this to every guy
03/05/2017
Good scent there hasn't been a bad one yet
03/05/2017
Absolutely excellent scent! Love it!!
03/05/2017
Very nice, clean smell that lasts. Girlfriend approved!
03/05/2017
Love it. It's a strong but sexy smell
03/04/2017
I love the scent of versace !. It's amazing
03/03/2017
I love the way this smells!
03/02/2017
absolutely loved it!!!!
03/01/2017
I got this for my husband and he loves it! It smells manly and clean ❤❤❤
03/01/2017
Great smelling cologne
02/26/2017
Holy crap I love it! So clean and fresh out of the shower feeling. Ladies love it!
02/25/2017
Clean and fresh. Nice one!
02/07/2017
Hands down my new favorite cologne!!
02/07/2017
Love this cologne. Awesome scent.
02/07/2017
Smelled liked something completely different. Also does the price go up? Mine did
02/05/2017
My husband smells amazing!
02/05/2017
I received a scent by Versace labeled "Pour Homme Oud Noir EDP" I think this is it. If so I love it. By far my favorite yet. Nice Spicy & Woody scent
02/04/2017
perfect date night cologne! its a little muted so its not great for big group outings- but is suchhhhhh a sexy smell perfect for a more intimate night! Im getting a bottle!
02/04/2017
Love the scent and very long lasting!!
02/04/2017
it wasn't my favorite. but it wasn't the worst. smell like bar soap.
02/03/2017
One of the best I've tried so far.
02/03/2017
Didn't like it
02/03/2017
Women love this ....
02/03/2017
A favorite I've enjoyed for quite some time. I get compliments every day...
02/03/2017
Love this scent and im definitely buying it
02/03/2017
I really like this scent. Better the the one last month.
02/03/2017
I loved this so much I bought a full bottle a week after getting the sample bottle. Very clean and fresh!
02/03/2017
No one doesn't love the way I smell, let's just say that haha.
02/01/2017
I love this scent
01/31/2017
Love love this
01/30/2017
Wow great scent
01/29/2017
For Citrus scent lovers, this fragrance was AWESOME!!! It wears well as the day progresses!
01/28/2017
It's clean, fresh. Great for spring and summer. It just doesn't last . Performance is ok. It's great for work and casual.
01/27/2017
It is clean, fresh, and perfect for date nights. The scent lasts and is not too overpowering. You get many compliments with this one also.
01/22/2017
Love it. Fresh for every day use. Perfect for work.
01/21/2017
One of my favorites
01/13/2017
One of my favorites.
01/13/2017
It was ok, not the best, but know where near the worst. It is kind of a mix of a sweet smell, and a spice smell.
01/07/2017
Loved it it's light but clean smelling perfect for work or a night out
01/07/2017
MY favorite cologne.
01/06/2017
Didn't receive this cologne. Received something else. But have used this before and smells great.
01/05/2017
Package came with empty bottle
01/04/2017
This scent is awesome
01/04/2017
I liked it alot
01/03/2017
Not too strong, kinda fresh fragrance, just right, I got good comments from people around
01/03/2017
This is fresh and well balanced. I'm very happy with it
01/03/2017
It's pretty good. I like Versace Euros better. This is a much simpler, cleaner smell to it. Not as bold as Euros.
01/02/2017
I haven't received it yet
01/02/2017
Love this one. Smells great, not overpowering but lasts quite a while.
01/01/2017
Best one I've gotten yet.
01/01/2017
Smells great!!!
01/01/2017
Great smell! Girls loved it.
01/01/2017
It's a real smooth scent that's fitted for me.
12/31/2016
a very elegant fragrance great for date night
12/31/2016
I love this scent but it didn't last long
12/30/2016
I didn't like it , too much like linen and the scent doesn't last.
12/30/2016
Great clean smell love it
12/30/2016
Wow! This has to be #1... I spay my son jacket for school n I received a note from his teacher asking what was the name of that cologne, she must buy it for husband so she can fall in love all aover again.
12/23/2016
This is a great fragrance for wear when your not at the office. Good for wearing out to dinner or with friends. Long lasting, has a mild sport scent.
12/22/2016
This scent is awesome...
12/16/2016
smells really good but unfortunately doesnt last very long
12/15/2016
clean, fresh, outta the shower scent; doesn't last long though
12/13/2016
Great scent, flexible but distinct, crisp clean amd confident
12/08/2016
So far my favorite. Tons of good comments from this clean, crisp scent!
12/07/2016
This is the second one that I order and the scent just doesn't last. I have the real bottle at home and it last all day. I have a feeling the ones I've been greeting are diluted. If the next one is the same I'm dropping this company for giving customers fake cologne
12/07/2016
Nice cool water like frangrance. Last all day and really leaves a nice trail. It is winter were I am right now.
12/06/2016
It's pretty nice.
12/06/2016
Very nice strong smell
12/05/2016
Smells really nice! Does not last all day.
12/05/2016
great to see this on your list
12/05/2016
It's great smelling long lasting cologne.
12/04/2016
Very universal scent. It can be a go-to in business professional or casual setting.
12/03/2016
My husband loves this cologne, and so do I. It is a very good scent!!
12/03/2016
Loved it best one ever
12/03/2016
Great smelling liquid
12/03/2016
Great scent for winter.
12/02/2016
Very great scent
12/02/2016
Awesome! Smells incredible. Fresh but powdery.
12/02/2016
One of my favorites
12/02/2016
Really LOVE this cologne. Fresh clean scent. I've gotten numerous compliments on it.
12/02/2016
This is best so far
12/02/2016
Much perfumer than I expected
12/01/2016
Grade A. I loved it
12/01/2016
Very weak cologne. Love the smell but it does not stick around long enough for anyone to smell you walk by
12/01/2016
It was awesome I love the smell
12/01/2016
LOVE!!!!!!!!!!!!
11/20/2016
This is a great smell. I plan on buying a full sized bottle.
11/11/2016
Smelled great....the women that smelled it on me rated it about what I rated it....pardon my language here but it's not a panty-dropper like acqua di gio.....and my skin ate it up....I literally had to overspray just so I could get the scent to last but my skin is like that with others too
11/11/2016
I did not actually receive this. I Signed up back in October and they have already charged me for November. I sent in an e-mail they said it was a mess up with the shipment, and that they would take 3-5 business days to fix. Sadly it's been over 2 weeks and someone e-mailed me saying it will take another 10 business days.
11/08/2016
Very very nice my wife loves it!
11/08/2016
Smells amazing very clean and fresh. I very high class when I wear it. Complements all day long for sure with this one.
11/08/2016
Too fruity bit nice and clean
11/06/2016
This is my favorite ever. The smell is so clean and classic you really can't go wrong with this one.
11/06/2016
The scent fades quickly.
11/04/2016
AMAZING COLOGNE, I'M GOING TO BUY IT!
11/04/2016
I could wear this everywhere
11/04/2016
Smells good ... Light and clean for men
11/04/2016
This is an amazing scent. Perfect for that night out. Got lots of compliments, the ladies love it.
11/04/2016
I like the smell.it is kind of womens perfume