Spring is finally here, and spring season is where floral scents truly come alive.
When you look out your kitchen window, suddenly every tree and garden is joyously blooming with a kaleidoscopic display of fresh, young color. And why not bring some of that joy with you wherever you go, no matter how you enjoy the rainier months ahead?
Spring scents are up for anything you want to do, either indoors or out. They're breezy, ethereal and fun, and magical to wear right before summer slides in with the heat and all the tourist crowds.
Maybe the best part of collecting a spring perfume wardrobe is that there are so many different styles that work well with your mood.
You can try a light, fresh style and stay with white floral scents, or go wandering on a more woodsy trail, with fragrances tinged with greener notes.
Or even get into a perfume that takes the idea of a green scent in a radically new direction to match the unpredictability of spring storms.
Here are a few suggestions from Scentbird to get you outside in the sunshine with the same joyous abandon that the flowers have, now that the snow is melting and the weather is warmer.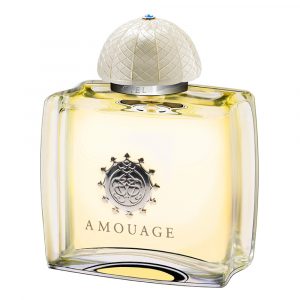 Ciel means "sky" in French, and this stunning floral opens up as big as the brightest blue sky you can imagine, one dotted with plump pink and white clouds of cyclamen and gardenia.
Ciel is breathtakingly pure and feminine, and a wonderful choice for gazing up at the azure sky, and creating imaginary animals from out of all that deep, deep blue above you.
People who love the rain also love what a sudden downpour does for all the hidden scents of a front yard garden. All the petals and stems seem to shine with a green, hypnotic vigor that is impossible to walk past without stopping to appreciate.
Rain, from Commodity Goods, starts with lemon verbena and bergamot, both on the bitter side, which will delight rainy day explorers. The jasmine and lotus in the heart are polite and reserved, in a more spiritual than sexy mode. The musk and amber in the base remind you of how sweet chewing on a fresh blade of grass becomes when it is still damp from the morning mists.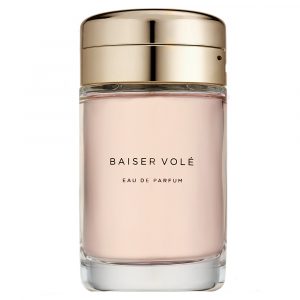 Not everyone is a bright sunshine kind of person. Spring season is also best for those who love listening to the rain lash against the side of the house, or who can't wait to get dizzy and drenched from puddle jumping in a brand-new pair of rain boots.
Baiser Vole is a sensual but introspective iris fragrance with a powdery, wet sidewalk vibe that your skin will enjoy as much as raindrops on your upturned chin right after the skies open up.
It's also a scent to wear when you want to be by yourself to finish a good book, or for a walk at dusk to enjoy the scenery after every building has been washed clean by the rain.
Maybe your idea of spring has more to do with strong coffee and net surfing at your local café than it does with gardening or tromping around in the flowering fields. Or if you lean towards the steampunk side of the fashion spectrum, Cyber Garden is a perfume to pair with your flying goggles and antique watch fobs.
There is a distinct note of black vinyl in the heart of this scent, along with some citrus and pink pepper at the top that makes Cyber Garden unusual and fun. It' s a green scent that a computer might create, or perhaps a futuristic fragrance to suggest when your robot wants to know how to wear perfume.