Spring is all about getting your glam on, making prom, graduation, wedding and the other spesh occasion parties your opportunity to shine. Get in a full-on party-queen mode with the perfumes that are guaranteed to get all eyes and noses on you.
That best smelling crown is yours for the taking.
And remember, no more #cozygirlperfume, it's high time to get fancy with these 7 perfumes:
An olfactive temptation, Eros Pour Femme is a fascinating scent inspired by a vision of an immortal God succumbing to the charms of the 21st century woman.
Based around the enigmatic dichotomy of the Sicilian lemon and Calabrian bergamot, both fruity and zesty, Eros stretches its fragrant ordinarity right from the opening, balancing the fruitiness with heavy, rich white florals, musk and woody accords.
With sexyness and sophistication at the center of this fragrance, you are bound to make quite an entrance…
A distillation of English charm and sophistication, quince and jasmine compete with white chocolate, orris root and musk to create spellbinding fragrance that stops traffic.
Encapsulating that La Dolce Vita mischief and carefree quality, English Laundry Signature for her is a mood enhancing fragrance which you wear to please yourself and garner the most compliments.
A dazzling celebration of the most popular scented aphrodisiac, Vanilla, the artwork of the popular French perfumery powerhouse takes you on a hedonistic adventure with a single spray. With its highly addictive quality and irresistible sex appeal, Vanille Molinard adapts to your personality and needs like a custom-tailored dress.
Reach for this when feeling absolutely gorgeous is a must.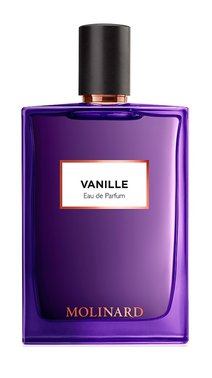 Indigo interprets the language of scents and whispers poetry the moment it settles on your skin…
Combining complexity and freshness, gentleness and power, this unexpectedly organized fragrant structure amazes you through its enduring fluctuation between the sweetness of fig, the freshness of bergamot, the spiciness of tea and the depth of cashmere wood and cardamom.
This is a fragrance driven by nature, exempt from any synthetic resemblance. This is a fragrance you wear when you want to make a statement of elegance and sophistication.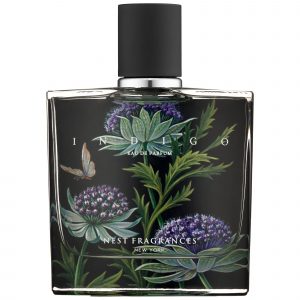 It is the olfactory equivalent of a love story! An intense, clandestine love affair.
Beautiful rose, sensual musk, soft woods. Something about this combo will arrest you; connect with you, making you exclaim: I need this in my life so bad! A lot like love.
Romantina is young, foolish even, playful and carefree, long lasting and oozing understated elegance. There is animalic dirtiness and olfactive rebelness on the edge of the fragrance, so feel free to use it whenever you want to smell sexy and smart at once.
Modern, sexy and easy to wear, this trance-inducing fragrance that seduces the masses is what you wear when your confidence is as high as your heels. Classy and sassy, peony and litchi satisfy your femininity crave and reassure your style.
Dolce&Gabbana THE ONE is feminine, amazing vanilla fruity sweet scent, perfect for the women who can stand the stare of thousands eyes upon themselves, who can wear their personality with pride. Not for the faint hearted.
Described as a "Feminine, Attention-Grabbing, Modern" scent, it successfully captures the trademark scents of the Italian elegance and fuses floral notes, amber and musky undertones and crisp bergamot and mandarin oils, making for a perfect fragrance for all your super special activities.
With a fragrance this potent, your attire is completely irrelevant.
Find Your Special Occasion & Fancy Perfumes on Scentbird
Looking for something special that's more you? Check out Scentbird's fragrance guide and get ready to wow!
Scentbird is a luxury fragrance subscription service that sends you a 30-day supply of a fragrance of your choice for $14.95/month.
You'll receive a selection of fragrances each month for $14.95, and add other perfumes you want to try to your queue for an upcoming delivery.
For $14.95, Scentbird is your monthly pass to fragrant elegance, chicness and refinement.
To join Scentbird or learn more about this luxurious fragrance please click here