Did you hear that ribbon-cutting sound? We now declare the summer wedding season officially open. And while the wedding dress codes come with a lot of stipulations, luckily the rules are less strict when it comes to scents.
Please note that less strict is not a synonym for non-existent. So, even though you're on your own in the fashion department, thankfully we have 4 a-ma-zing perfumes for all those summer weddings you've RSVPed Yes to.
From the casual boho beach wedding to your fanciest black-tie all-out receptions, we've got you covered. Just scroll below to read your way straight to your wedding-guest scent match.
And remember: Just a small dab of perfume makes a huge impact, so choose it wisely. Or, let us help you in the process. Let's start, shall we?
Have an outdoor wedding to attend? Wear this beautiful new Romano Ricci composition. Built around romantic and "simple" notes, Anyway steals your heart with the freshest of the fresh perfumery notes. Lime and neroli are loud and roar in the opening, but jasmine tames the citrusy thunder by dominating the heart, while the dry down is reserved for musk, hedione and ambrox molecules. From casual backyard to fancy outdoor weddings, Anyway was made to resist the heat and wind to provide you with a nice sassy and fresh scent that lasts throughout the celebration day.
This ethereal artisan scent will smell good on anyone, anytime. So even if you get too familiar with some member of the groom's pack, his skin will smell of sea, sand and romance in the air. If you have a boho or beach themed wedding venue to attend, think no more, Costarela is the scent for you. Laid-back but stylish, noticeable without drawing too much attention to the wearer, Costarela is at the intersection of zesty bergamot, seducing ambroxan and dreamy sea notes.
If playing safe isn't your favorite type of play, I suggest going with English Laundry No7. It is sweet, creamy, dreamy. Hedonistically intoxicating scent, No.7 is the perfect fit for the pleasure-seeking lady who couldn't care less for the dress code. Loaded with ripe almonds, whipped cream and vanilla, English Laundry made sure No.7 is a true head-turner. Reserve it for a wedding under the stars.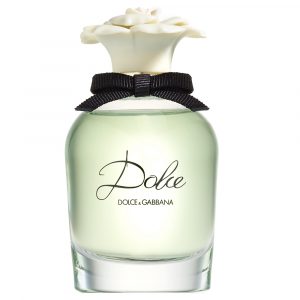 If you're keen on rocking a romantic look regardless of the theme or the venue, wear Dolce by D&G that features a range of beautiful Italian floral notes. Black-tie or casual wedding, Dolce will please the senses and the noses of everyone around you. Strikingly delicate and pleasing, wearing Dolce will make you feel confident, gorgeous and undeniably charming. So if you opt for Dolce, you'll be stunning even if you wear your pyjamas on this wedding day.
Explore the world of fragrances with Scentbird
Choosing the best summer wedding perfume is just a matter of few clicks.It's fun and simple. Only at ScentBird.com.
Scentbird is a luxury fragrance subscription service that sends you a 30-day supply of a fragrance of your choice for $14.95/month.
You'll receive a selection of fragrances each month for $14.95, and add other perfumes you want to try to your queue for an upcoming delivery.
For $14.95, Scentbird is your monthly pass to fragrant elegance, chicness and refinement.
To join Scentbird or learn more about this luxurious fragrance service, click here: https://www.scentbird.com
SCENTBIRD, BECAUSE SMELLING GOOD IS JUST AS IMPORTANT AS LOOKING GOOD!