Juliette Has A Gun
Anyway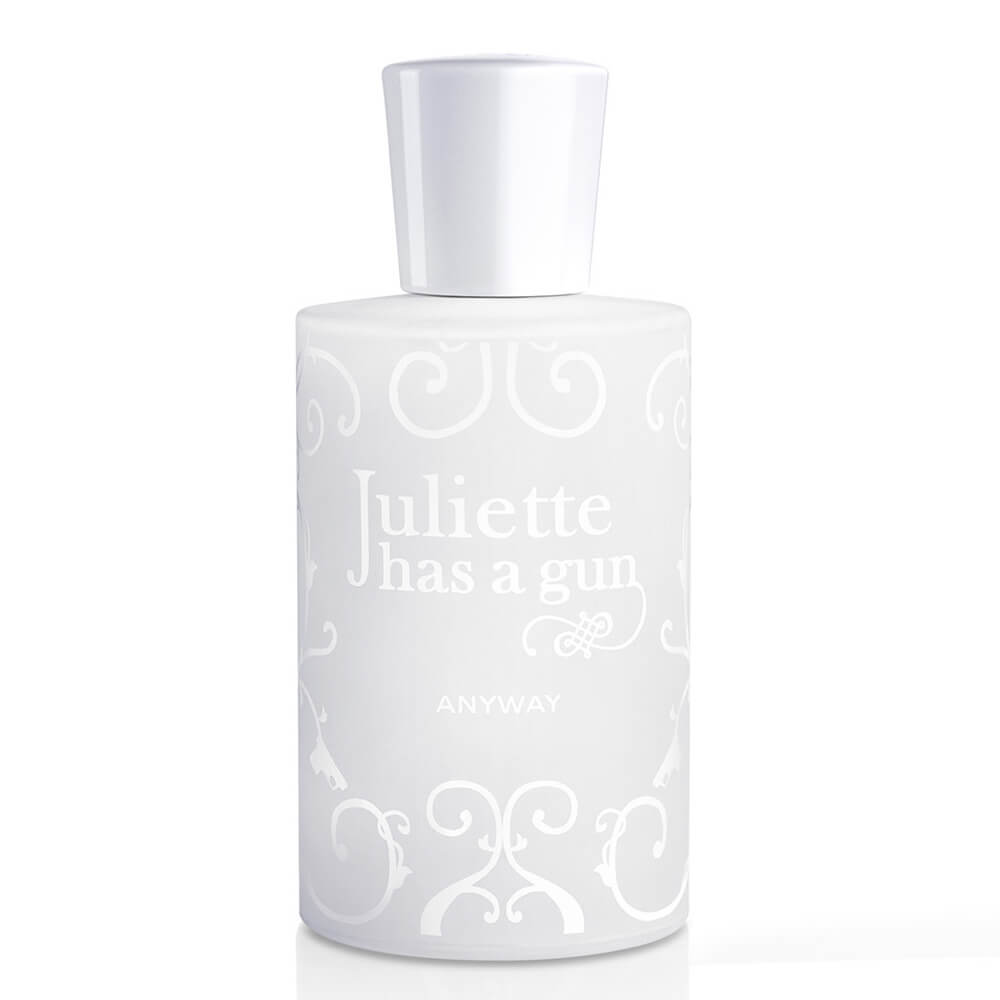 Get a 30-day supply of Anyway
for
$
14.95
Notify me once this scent is available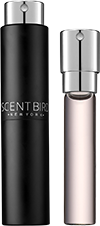 0.27 oz subscription

0.27 oz a la carte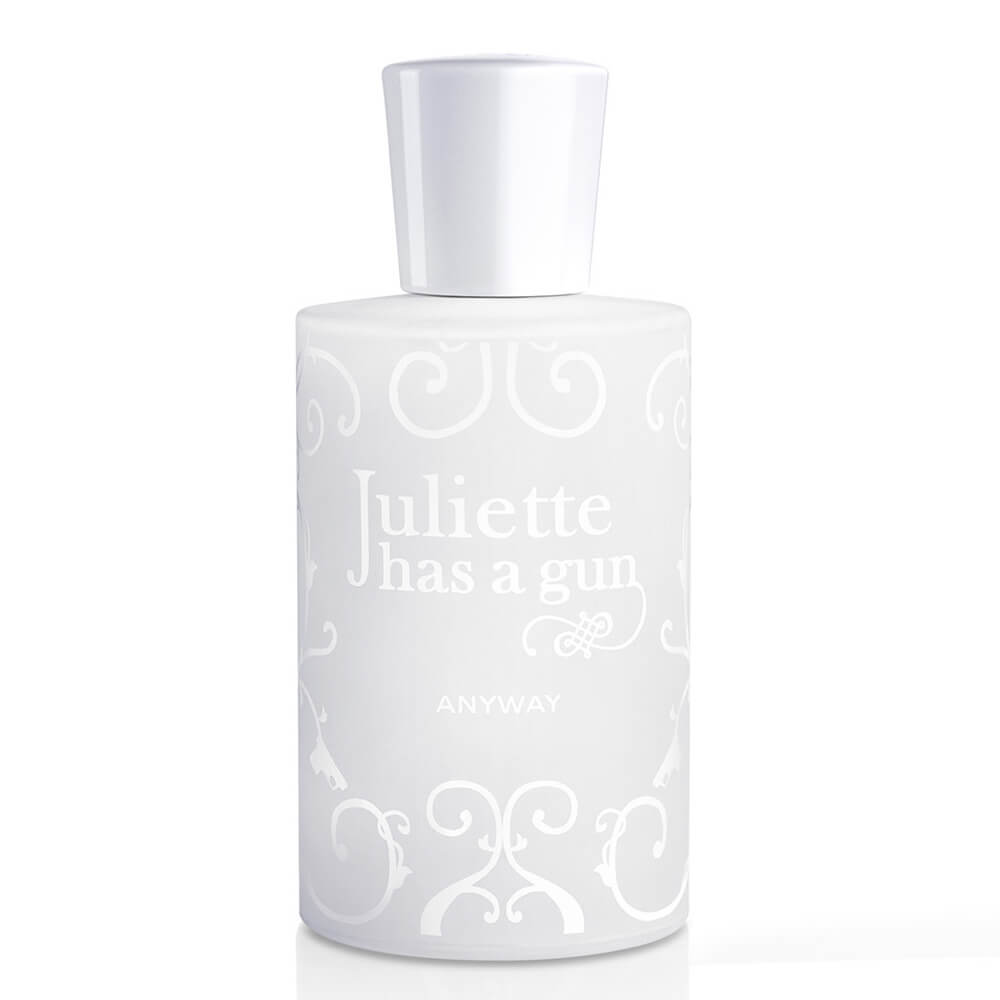 3.3 oz bottle
Share and earn free perfume
Notes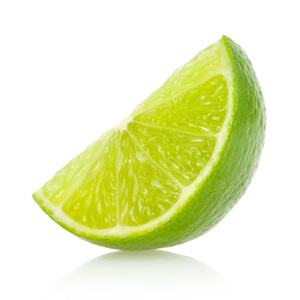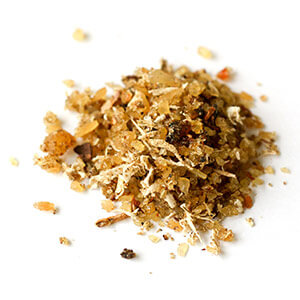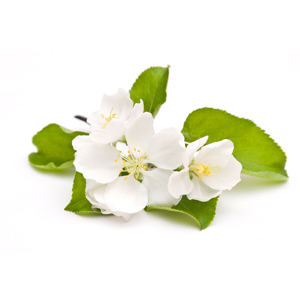 Description
Juliette Has a Gun does it again with a stunning skin scent that will be instantly familiar to fans of their enormously popular anti-perfume, Not a Perfume. Anyway is a simple formula of musky and airy accords serenely floating above a slight hint of jasmine, lime and neroli essences. There is nothing sharp or dramatic here – this perfume is blended with a watercolor brush, with each note overlapping one another effortlessly. The sensual effect is drowsy and magical – the scent's sheer, trancelike aura of tart, sparkling citrus lowers you gently into a jasmine-infused, pillowy soft ambience that is both playful and intimate. Great romances are born from surrender. That timid, tremendous moment when you give yourself to another with a tender bravery only lovers know. With this scent, Juliette Has a Gun has created a vulnerable, haunting and utterly gorgeous perfume, for when true love means there's nothing left to hide.
You may also like
Anyway description
Perfumes are often worn like magic invisible talismans around our necks, there to grant us power and confidence, and make our shadows loom larger than life. And as much as we all love how scent can create a sexy aura of mystery around us, sometimes what we truly need is to be vulnerable, and trust that staying open to the world is the best way to experience life.
Juliette Has a Gun's Anyway is one of the softest, lightest and entrancing perfumes they have in their line. It's a study in perfumery asking the mind to conjure what the scent only hints at, and thereby making the few notes there are so much more intense and symbolic. This perfume knows that true intimacy isn't born from drama and urgency, but from the softest whisper uttered in the perfect moment.
It also happens to be the sheerest skin scent imaginable. It's an ethereal, ephemeral will o' the wisp fragrance trailing vaporous essences of neroli and lime, with a hidden drop of jasmine and a dash of musky ambroxan to anchor it down.
What it does on the skin is electrifying, however. The neroli and lime unfurl like slow incense, weaving in and out of the air, seen and unseen, felt and then forgotten. Only to reappear in another moment to capture your attention in a sensuously distracting game of hide and seek.
Behind these ghostly reminders is a sweet, quick hit of bewitching jasmine absolute, like a silk strand flicked tightly across the back of your neck. The musky drydown glows and shimmers, a cool invitation to explore the skin after the warm, sudden flash of jasmine releases it.
Anyway is a deceptively vulnerable scent infused with an undeniable purpose. A perfume for seductive slight-of-hand artists, where it waits softly hidden up the magician's satin sleeve, or tucked inside the curve of her neck. It is a scent to wear when no scent is necessary, and there's nothing left to hide between you and your lover.
Read more
Anyway by Juliette Has A Gun Reviews
10/18/2017
I LOVE this fragrance! It's clean, slightly musky and the lightest hint of sweet. It makes me feel... expensive.
10/13/2017
This scent just packs a bang .. but a good one! Not overpowering but not too soft. It's perfect.
10/13/2017
I love this perfume it's refreshing and crisp
10/12/2017
Wonderful scent wears a very long time!!
09/30/2017
It's very fresh, but reminds me of a generic version of Estée Lauder's pleasures. I was wearing that the night my Mom died. This one is getting file 13'ed (tossed). Big nope for me. So disappointed, because Not a perfume is my favorite. I had high hopes for this!
09/25/2017
Th description isn't kidding when it stresses how light and wispy and ethereal this scent is. It's barely noticeable! It is truly the most ELUSIVE fragrance I've ever encountered. I have to put my nose right to my skin. It's soft, clean, and SUBTLE. They play it up as an intimate flirty scent, in that only someone in very very close contact with you would notice it. If someone's going to be smelling your skin, sure, slip this on as a lingerie for the senses. But I would never wear this out, because I don't get to enjoy the scent myself. Perhaps if you have a job where anything stronger would be inappropriate, you could wear this and feel like you at least have something. But it is very, very weak. I love every one of the other perfumes by Juliet Has a Gun; this is not an accurate representative of the line. The others are stronger, longer lasting, and more complex. If you want an inoffensive, light perfume, I would suggest JHAG Not a Perfume over this one, by far.
09/12/2017
This smells so wonderful! I love it!! And it wears for a really long time!! Definitely a new fave for me!!
09/05/2017
Smells kind of like my grandmas Avon perfume from 1998. Not a fan of the scent. The longevity of the scent, however, is fantastic. 😝
09/05/2017
❤️ Love this perfume ❤️❤️❤️❤️ Definitely my favorite 😍
08/28/2017
At first I wasn't sure what I thought but the more I wore it the more I realized I loooooove it! I'm terrible at describing smells but it's very unique and very beautiful. ❤
08/12/2017
I absolutely loved it. It was everything I expected and the description was right on. Shipping was perfect.
08/05/2017
I don't like it!!!! It smells like a perfume that has been sitting out for a long time. I spray perfume on my clothes so it doesn't combine with my body scent. It smells old. I can't give it away, nobody wants it. Waste of money!!!!
08/04/2017
Hated it it smells like bug spray UGH
08/04/2017
Very Light and fresh.
08/04/2017
I liked it but it just wasn't for me, too strong. Smelled a little too sweet.
08/03/2017
My new favorite. Light, airy, citrusy, love it!
08/03/2017
Love this scent! Very clean, fresh and sophisticated fragrance! I have received compliments on how great it smells. It wears a long time on my clothing, but not long on my skin though. Still, I love it!
08/02/2017
Loved this.. yet no staying power. It really works well with my chemistry. I get so many compliments both men and women. Just need to see how this can last a little longer.
07/25/2017
I LOVED this!!!!! but the downside is that it didn't have any staying power. if this lasted all day I would have purchased it immediately.
07/23/2017
This is amazing! Definitely a professional scent, something that isn't too "sexy" for the workplace yet smells absolutely amazing. I prefer more sultry scents for date nights, but this is a wonderful scent for an every day "sexy". 😍
07/18/2017
I absolutely hated this scent. For me it was a mixture of old lady and funeral home so disappointed in this. Overwhelmingly horrible it is a sick reminder of the nursing home my grandmother was in.
07/06/2017
Love love love
07/02/2017
Smells very good..it doesn't last as long as i would like
06/23/2017
First scentbird package and I chose Anyway. Clean refreshing soft Sophisticated scent. I am going to purchase a bottle and can't wait to try some of the 'Juliette Has A Gun' other scents.
06/11/2017
Love this scent. I thought I couldn't love a scent more then Hike the Has A Gun's Not a Perfume, but I was wrong...this is a beautiful light but elegant scent that reminds me why I love being a girl. It reminds me of summer day romances and driving with the top down, and just having fun doing nothing in particular...Thank you yet again to Like the Has A Gun.
06/10/2017
I absolutely love the way this one smells.
06/03/2017
Omg I love this perfume smells so good !!!
06/02/2017
Excellent perfume, gets ton of Compliments when I wear it..it's a very clean smell with a hint of fruity flower
06/02/2017
Powdery.. old laddish. Don't like it at all..
05/21/2017
Smells just like Grace from Philosophy
05/11/2017
I really like a lot of the Juliette has a gun perfumes. I like this fragrance but it's just a little too strong for me, so that's the only reason I'm not giving it a 5.
05/11/2017
A nice "sassy" and crisp scent. The only reason I give it 4 and not 5 stars is that it has too much citrus undertones for me.