English Laundry
No. 7 For Women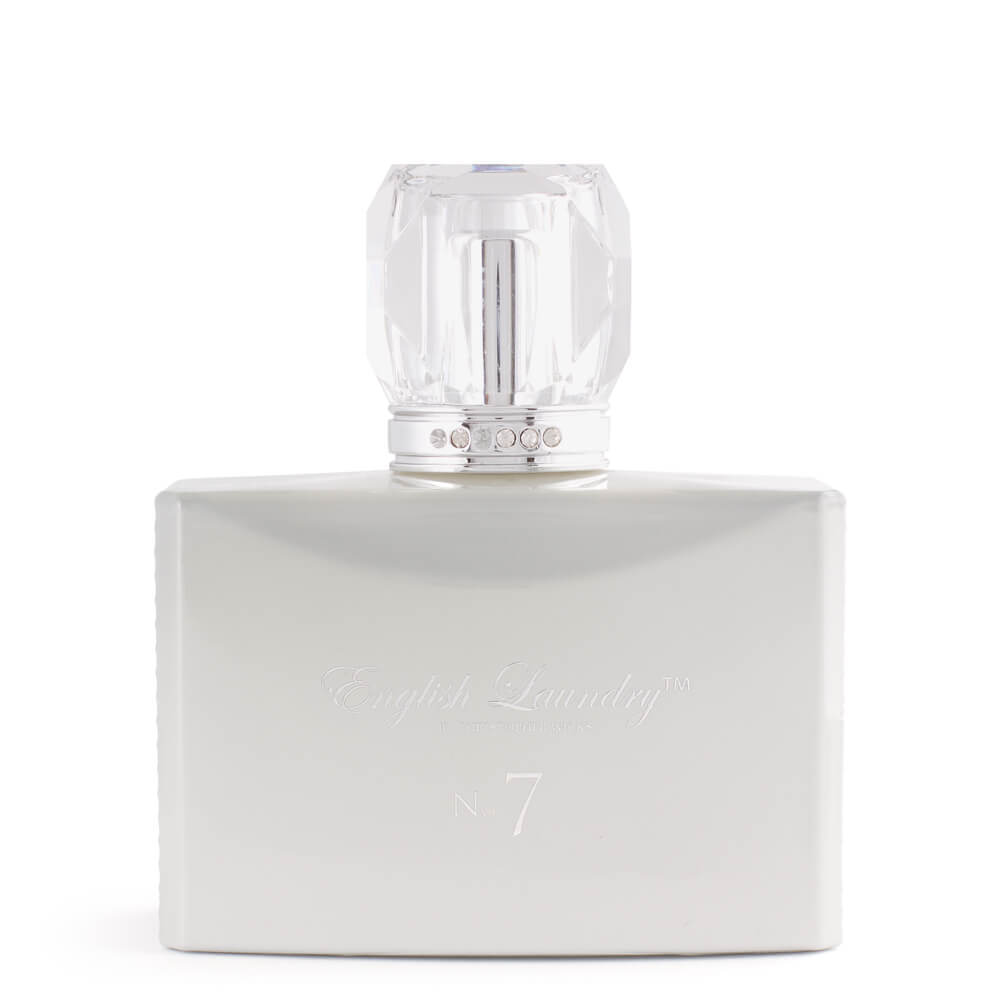 Get a 30-day supply of No. 7 For Women
for
$
14.95
Notify me once this scent is available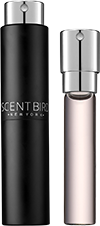 0.27 oz subscription

0.27 oz a la carte
Share and earn free perfume
Notes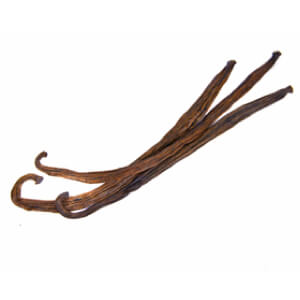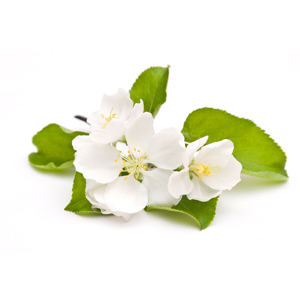 Description
Pretty, delicious and enchanting, No. 7 features fruity top notes of pear, melon and apricot that blend with floral notes of jasmine and gardenia. Beautiful depth is added with toasted almonds, sandalwood and vanilla creme
You may also like
No. 7 For Women by English Laundry Reviews
11/02/2017
It was ok, not my favorite out of all of the English Laundry perfumes. But I will continue to use until finished.
11/01/2017
I really enjoyed the very clean sent. It didnt stay with for as long as I'd like. Would wear off mid day.
11/01/2017
I love this fragrance. It is subtle and a bit musky but not overpowering. I would give it more hearts but it doesn't seem to last very long on me.
11/01/2017
One of my girlfriends is getting married in 21 days and I told her I would get her a signature scent for her wedding just for her and that was a few months ago. I picked this sent out blindly only reading the notes that it had in it and thought this would be a good one for her. Your package arrived last Monday I took it out and I was like well I got to smell it first before I give it to her just to make sure it's not like some bogus set I damn near jumped out my skin after I sprayed it on me it smells so amazing. It smells like warmed and sweet a tad bit spicy like a brown sugar vanilla a little musky, it smells all kinds of good
11/01/2017
It was really powdery and really really strong thought it would grow on me because I don't mind perfumes for older women but this one smelled like a baby diaper (unsoiled) with baby powder in it. Gross.
10/25/2017
I normally like fruity or sweet scents. I've been a member of Scentbird for about a year. This is my favorite so far! Not too sweet. It is soft and feminine, not strong.
10/14/2017
I figured I'd try something new with this month's scent. I like it well enough - it's a little powdery but not over powering, it's sweet but not nauseating, and it wears for about 4-5 hours. It's just generally not my type of perfume, but I would recommend it to some one who likes these notes.
10/07/2017
First off, I am very picky about perfume since I suffer from Migraines. This is my first month with Scentbird and looked at most of the fragrance that I might like since I love Gucci brand(not only it makes me feel sexy, it does not trigger my migraines). So I saw this and was like hmmmm I may try this. I thought I was not going to like it but why not right? So smelling from the bottle I thought it was sweet. Then I sprayed on a piece of paper and it was really sweet. So I decided to put some on my skin and it changed after a few minutes and I am in love. It from sweet to musky to vanilla to whip cream to jasmine. I may be buying more of this in the future. Might I add it didnt trigger a migraine.
10/02/2017
I didn't enjoy this scent at all. It kind of smelled like they took a vanilla bean and saturated it in baby powder. The baby powder smell was so overwhelming! This is the first perfume I have not enjoyed since subscribing.
10/02/2017
This was an amazing scent. Had many people asking what I was wearing and gave compliments!
09/14/2017
Nope. A definite no to this one. I realize everyone's sense of smell is going to differ and based on the notes I was expecting a fruity, creamy, lightly floral perfume. I can't say that I smell any semblance of fruit, maybe some vanilla and heady musky floral, and lots of powder. This is a VERY mature scent. Not for me but my mom (who's 77) loved it. It's definitely a dated fragrance and while it may work for some I can't do it. t'll give it 2 stars for it's staying power (I had to wash my wrist a several times to get rid of the fragrance) but nothing else about this one worked for me. All good though, I've found some amazing perfumes so far (this was month 7 for me) and looking forward to my next one!
09/07/2017
I like that this scent is not too overpowering and sweet It has a good balance The only con is that it smells quite powdery.
09/07/2017
I am so OBSESSED with this scent!!! I am hoarding it while trying to suck in every possible whiff I can. I love the mix of Jasmine with vanilla bean and whipped cream. This perfume has taken my #1 spot, it has taken years to find a scent I love enough to obsess like this. If not for scent birds recommendations, I would not have come upon this scent at all! LOVE NO. 7
09/04/2017
I absolutely love this fragrance. It is subtle beauty, I feel sexy wearing it. I am currently looking to buy a full bottle.
09/03/2017
It is a light fragrance that smells a little like baby powder.
08/27/2017
Definitely not for me. Very musky. Reminds me of the smell in the beauty shop when I was little and used to go with my grandmother.
08/26/2017
I don't love this one. It's too spicy sweet for me. It's ok, maybe for a date night, but I would not wear it everyday. It has a very strong spicy vanilla scent, so it is a bit overwhelming for me. Thanks.
08/25/2017
I hated this perfume initially. It smelled like musty baby powder when I first sprayed it. However, the longer I smelled it the less "powdery" it smelled, and I started to like it and get used to it. I would never buy a full sized bottle of this, but I'm glad I got the sample so I could try it.
08/24/2017
Love it! It smells exactly as described in the notes! Very sweet and feminine, but has just the right burts of fragrance throughout the day. Not too strong and lasts long on my skin which never happens. It's smells better the longer it's on the skin, and it's great from the get go!
08/24/2017
Smells like an old lady. I threw it away the same day I received it in the mail.
08/13/2017
This perfume definitely smells sweet... it also smells powdery a bit too florally and a lot like an old lady. Definitely reminds me of scents my grandmother would wear. Not the perfume for me. The only time I'd wear this is if I forgot to shower and had 0 other perfumes or deodorants to wear to work.
08/09/2017
smells good. too bad i cant enjoy it more since product vial came almost empty.
08/08/2017
It smells like old lady and my husband hates it as well
08/05/2017
Absolutely LOVE this scent! It is delicate and inviting! Definitely WILL be purchasing a large bottle. I get complimented on how nice I smell every single time I wear it :)
08/04/2017
I looove this perfume! Very soft and pretty. Something I would get in a bigger bottle definetly. Great scent.
08/04/2017
Wife loves this perfume.. Nice sweet smell.
08/03/2017
Nice, unique, not too sweet. The combination of vanilla, almond, and cream is not too sweet or gourmand, perhaps due to the powdery white flowers and musk. Unfortunately, there is sometimes a hint of something sour like overripe fruit (musk? melon?), which prevents me really loving it on my skin. I've only worn this is very humid heat so far.
07/26/2017
The last review went wrong so here it is once again: KimberlyKimberly 7/26/2017 I absolutely love this scent!!! I didn't not go wrong when choosing this & that is because the description was one hundred percent on point!!! All notes high, low, & in between compliment each other perfectly. Can't wait to introduce my guy to it this evening!!! He will be purchasing this bottle for me in the very near future. Thanks Scentbird💖
07/26/2017
I absolutely love this scent!!! I didn't not go wrong when choosing this & that is because the description was one hundred percent on point!!! All notes high, low, & in between compliment each other perfectly. Can't wait to introduce my guy to it this evening!!! He will be purchasing this bottle for me in the very near future. Thanks Scentbird💖
07/26/2017
What a beautiful scent. Out of all the perfume so far I love this English Laundry number 7. It last several hours and most of the time I don't get a lot of comments except when I wear Chloe narcisse but this is the first time people are stopping and asking me about this scent. I highly recommend this one.
07/26/2017
I just received mine yesterday. Wasn't real happy! The spring was broken and would not spray. I could however smell it and wasn't thrilled! It has a floral, musky scent. Those aren't my favorites. I was expecting sweet like the description and reviews listed. Last month I received Light Blue by Dolce & Gabbana and absolutely loved it!! I'm hoping to find more scents like that. I am still waiting to see how the Scentbird Fairy is going to handle taking care of my broken spritzer and I will be sure to leave another review.
07/25/2017
This is my new favorite perfume! I had gotten it this month and it is very gentle and the vanilla is the best point.
07/20/2017
Last quite long, through the day in well into the early evening. I do like the scent, not real strong if you use a light hand when applying. I like most English Laundry scents and this is one that I really like so will keep it in my weekly rotation. True to the listed notes.
07/02/2017
I really like this one. It may become a holy grail scent for me. I'm a fruity type of girl and I hate floral scents. This is very crisp and clean yet I can smell the fruits and the hint of floral doesn't bother me. Very nice. Fresh and inviting.
07/01/2017
Sweet but warm scent. Lasts a long time on skin and have gotten many compliments. It's the only scent that I have worn for a month straight since subscribing to Scentbird. My new favorite scent!!!!!
06/29/2017
This is has been my favorite scent in the past few years and I haven't found anything yet to top it.
06/27/2017
It was okay. The scent is nice, but it was so strong that it gave me a headache and I had to wash it off. Not something I would buy.
06/27/2017
I like the top notes of this perfume, but the dry down into vanilla/cream is too sweet for me. Good staying power. Not an unpleasant scent, I'd wear it, just not my favorite
06/21/2017
At first spray I didn't like it at all but after about 20 minutes the floral wasn't as sharp and the scent was much more musky vanilla. I'll use the sample but I wouldn't purchase a full size bottle.
06/10/2017
Based on the notes listed on scent bird, I expected something sweet and fruity. Instead I smelled a sharp tangy note (maybe apricot) and floral. I gave this to a friend and she loved it. After 2 hours it smells like sweet vanilla, but that sharp note stays in your nose for 2 hours. It lasted about 4-5 hours. It works for everyday, and it stays close to the skin. It's worth a try if you like vanilla.
06/02/2017
This scent is one of the best fragrances I've tried this year. It's sweet and simple, but very light. The dry down is lovely and musky (but not heavy), and it's got really great longevity on my skin. I'll definitely be purchasing a full-size bottle soon.
05/24/2017
Love the noted of vanilla & whipped cream! Sweet & Fresh!!
05/24/2017
Love the notes of vanilla and whipped cream! Smells sweet & fresh!
05/08/2017
LOVE this scent and every time I wear it, I get tons on compliments
04/29/2017
I liked this scent it was soft and warm.
03/07/2017
Sweet and mild scent. I do not dislike it but I do not love it either.
03/06/2017
I love this one! Can't wait till the snow melts and weather warms a bit, perfect for spring. I'm not a huge fan of florals, this has just enough melon and vanilla and balance it out!
03/06/2017
i'm glad i tried this before purchasing the full size. it smells a lot more powdery than the sample i has tried. i don't hate it but i don't love it. the scent isn't overwhelmingly powdery, and it definitely doesn't linger very long.
03/05/2017
I really like this. It's very different but I would describe this as a yummy, warm, and sexy scent. Very delicious smelling. I'm glad I tried it.
03/03/2017
AMAZING! It smells so clean and refreshing yet feminine and light. It's a perfect smell for anytime, anywhere
03/02/2017
I love this scent! I can definitely pick up on the melon notes. It's slightly floral and after a while I smell a sweet vanilla. I would definitely recommend.