This is a public service message for every grown man out there who still thinks an ancient bottle of faded cologne from the back of your medicine cabinet is going to rock her world on Date Night.
Listen up, friend.  You should have moved on by now. Greasy kid stuff doesn't find its way into your hair anymore, so why should loud, boring teenager perfume still have pride of place in your pre-game ritual?  SPOILER ALERT:  it shouldn't, and using it will not end well.
A proper cologne announces to the world that you no longer decorate your crib with horror movie posters and sleep on a futon.  You should own a scent with a little power and authority, the kind that tells your accountant you're able to swing the payments on that vacation house without question.
In short, this is your moment to put away the Christmas colognes along with the Father's Day ties and move on to something more distinguished and iconic. (No offense to family members who may or may not have chosen these ties, it's just that your father isn't a Muppet. But he loves you always.)
Let's go through some of the must-have cologne styles that every man should keep in his collection.
The Rum Scent: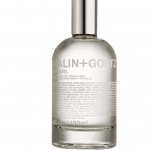 One of the all-time classics in men's cologne is the Rum Scent. There's something about smelling like a swashbuckling smuggler pirate that does it for women, and so it's good to have a bottle on hand.  And not just for Talk Like a Pirate Day.
Malin and Goetz – Dark Rum is a stunning example of this kind of cologne. It's rich, and dark, with notes of plum at the top to keep it complex and well away from "Yo ho ho, matey!", office party shenanigans.  There's brushed leather touches in the heart along with the rum accord, and some patchouli in the base to rough it up in an exotic and spiritual way.  Many rum scents can come off as simple, boozy and thick – not this one. If you want a rum scent worthy of an Admiral rather than a one-legged rum runner, look no further.
The Leather Scent:
Another automatic choice for men is the Leather Scent. A quality leather scent lets a woman know you're not better off left in front of a widescreen television trying to beat the next level of Basement Dweller.  It means you want real-life action and know where to find it.
Dark Rebel Rider by John Varvatos is a quick pick for the guy who wants to smell both sensitive and masculine. It combines lighter touches like osmanthus and aldehydes with resins and balsams, for a scent that's approachable but intense. Leather scents can take a while to get used to wearing, but designer John Varvatos makes it easy here to ease into the style.
The Aromatic Scent: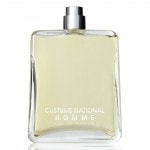 Gentlemen, Repeat After Me: Citrus and Spice Makes Everything Nice. Aromatic fragrances are the absolute no-brainer of men's colognes. There are tons to choose from, and they never let you down when it comes to smelling great.
An aromatic scent is a good option if you really don't want to spend a lot of time choosing colognes – it's a style that is just fine for the "one and done" bottle collector.
Costume National – Scent Homme is an elegant and powerful introduction to aromatics in perfume. It starts with sharp grapefruit and bergamot that blends down to a resonantly spicy heart of cloves, thyme and cinnamon. The base is sweet sandalwood and smoky labdanum, with dry patchouli to mirror the cinnamon.
Costume National tends to be on the stronger side, so don't use this like a body spray. Sophisticated men know subtlety in all things, including scent.