Named after the insatiable desire for adventure with a witty twist, Michael Kors Wоnderlust is the fastest ticket to paradise. Michael Kors envisioned Wоnderlust as a perfume that epitomizes romance and impromptu escape to places where time stands still.
"I wanted something that's feminine, not in an insipid way, but in a streamlined, modern way. It's the same way with the gourmand. The almond milk has something delicious, but not edible or sticky," the designer continued. "Our girl is looking for a way to experience and have fun but stay within her world." – as explained by Michael Kors.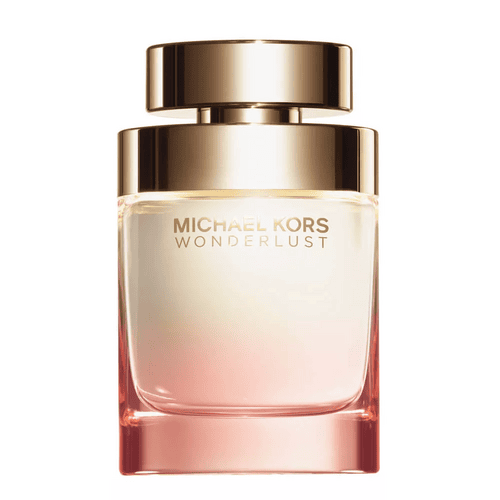 Michael Kors Wоnderlust combines the aromas of almond milk, bergamot and pink pepper in the opening. What ensues is an olfactive epic adventure where heliotrope commands the journey, with notes of dianthus flower bringing a certain airiness and translucency in the heart of the fragrance.
The addition of delicate and delightful notes of benzoin and sandalwood in the dry down adds a spicy dimension to the whole composition.
At its core, Wоnderlust is created to remind us that there are places where you can spend the night in thatch-roofed bungalows set on stilts over crystal-blue lagoons, with miles and miles of white powdery sand beaches waiting to kiss your bare feet.
But in reality, Wоnderlust reminds us that paradise is just a state of mind.
Feminine, sweet and delicate, this will be the perfume that will mark my summer of 2017.
Kudos, Mr. Kors, you've done it again.
Try Michael Kors Wonderlust by Michael Kors at Scentbird
A new fragrance that conjures the chic, carefree luxury of an impromptu escape. Wonderlust is a sexy blend of luxurious blossoms of Italian bergamot, heliotrope and jasmine sambac absolu mingled with spiced notes of cashmeran wood and sandalwood.
Try it with Scentbird. Add it in your monthly fragrance queue by clicking here