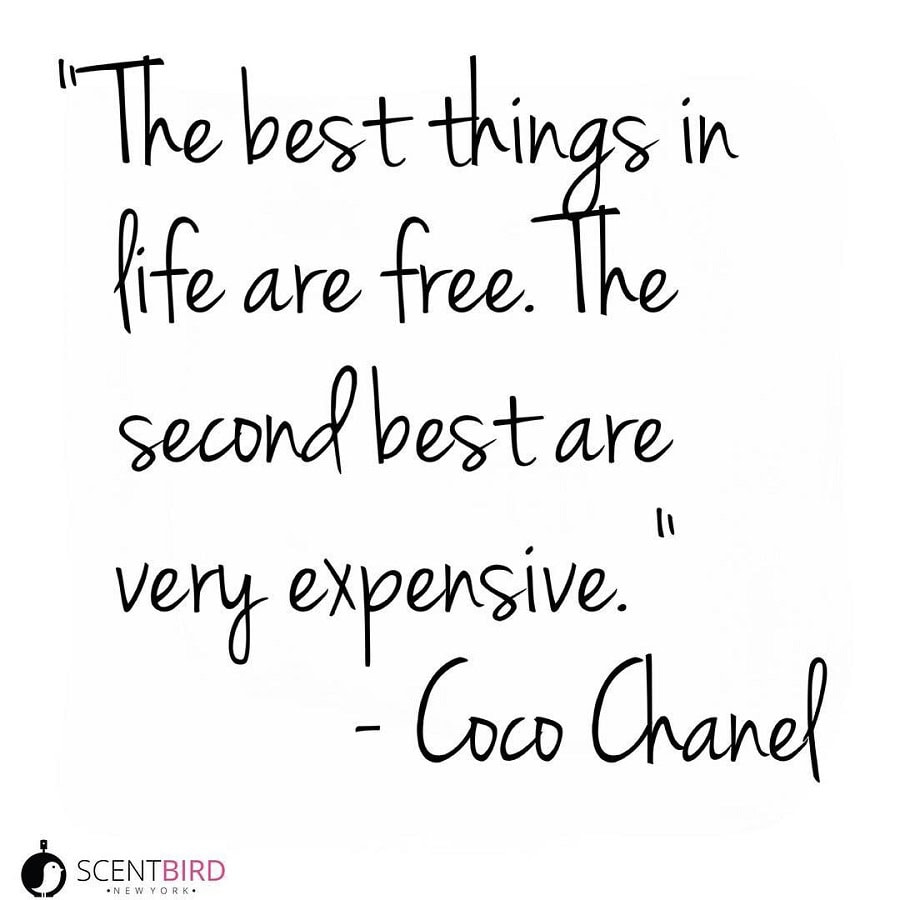 The best things in life are free. The second best things are very expensive." -Coco Chanel
And to put a modern spin to this famous quote by Coco Chanel, we have to mention affordable luxury: Scentbird.
Wearing the most luxurious perfumes is no longer very expensive. Thanks to Scentbird, you can now wear the fragrance that lives up to your luxurious expectations.
FIND YOUR FRAGRANT MATCH ON SCENTBIRD
Luxury has never smelled so affordable.
To get a taste or whiff of this promise of luxury, go over to Scentbird's scented web portal, browse the magnificent selection of designer, artisan and niche fragrances, pick the one that allures you like a mermaid on a rock and wait for it to be delivered at your doorstep.
Scentbird is a luxury fragrance subscription service that sends you a 30-day supply of a fragrance of your choice for $14.95/month.
You'll receive a selection of fragrances each month for $14.95, and add other perfumes you want to try to your queue for an upcoming delivery.
For $14.95, Scentbird is your monthly pass to fragrant elegance, chicness and refinement.
To join Scentbird or learn more about this luxurious fragrance service, click here: https://www.scentbird.com
SCENTBIRD, BECAUSE SMELLING GOOD IS JUST AS IMPORTANT AS LOOKING GOOD!