Keep reading for recommendations and find out how to get any scent mentioned for just $14.95!
We all know that fragrances should adapt to season, but it is still a mystery why you choose that intense fragrance as a teenager. Not anymore! One world renowned cosmetics company, in cooperation with psychologist Dr. Rachel Herz discovered the generation-influenced secret to fragrance preference.
Keep on reading to find out how age influences our "taste" in scents!
The eternal dilemma:When you want to smell good for yourself and the others!
Every woman knows how it is sometimes difficult to choose the perfect scent for the day or the occasion.
Rachel Herz discovered how our everyday olfactory choices are directly related to perception, emotions, memory and cognition. Dr. Herz studied women of different ages and found that different age groups are influenced by quite different reasons when it comes to perfume selection.
"Fragrance choices are similar to fashion choices," she said. "Although all women primarily chose a particular fragrance because they like the scent there are other strong external influences on her fragrance selection that vary as a function of a woman's age."
Best Perfume For Teenagers
Teenagers are the most influenced by their peers and their group identity. That is why they often opt for celebrity fragrances like the one signed by One Direction or Beyonce which, in addition to their attractive name are a popular choice because of their affordable price.
Best Perfumes For 20 Year Old Woman
Women in their twenties are most prone to "fall under the influence" of the ads in magazines and on television. With carefully selected stars they can relate to, such as Blake Lively or Kristen Stewart, stardome copycatting is the impetus for buying the fragrance, because it is actually a purchase of a certain lifestyle and image.
The combination of lovely notes that ferment into bewitching pleasure and a catchy name, it is no surprise Wild Child by Pinrose is such a popular choice with twentysomething girls!
Flight of Fancy by Anna Sui, with its always in vogue fruity notes of yuzu and litchi has the propensity to make you feel so happy, that you actually want to tickle the clouds. Fruity, flirty, fragrant, forbidden for the ones who don't feel young at heart!
Amor Amor Forbidden Kiss by Cacharel dares you to smell the elation of illicit thoughts, of stolen secret glimpses, heart palpitations, of discovering the true meaning of love. Opening with innocent fruity blast, it ends with a deeper, darker oriental drydown of vanilla and white musk. Romeo and Juliet unfolding in scented tale!
Incanto Charms by Salvatore Ferragamo is percolating through air with an expectant energy. With a mysterious luminosity and scented colors melting into one another, it's the ultimate youthful scented kaleidoscope. Light, comfortable, confident, the perfect choice for the ones who are just starting to learn the secret language of the perfume.
Best Perfumes For 30 Year Old Woman
"Women in their thirties are on the hunt for feel good fragrances," says Herz. All the perfumes concocted with the intention of making women smile are the ideal fragrance choice. This usually means gravitating towards the gourmand or powdery alley on the fragrance block, something very similar to Poppy EDP by Coach or Bright Crystal Absolu by Versace!
The epitome of Parisian style in perfume bottle:quirky, glamorous, polished and just downright cool. Poppy EDP by Coach is excellent olfactory style chameleon: it goes perfectly well with a designer labeled gown or a classic oversized white shirt, a relic from an ex-boyfriend, now worn with a new boyfriend!
Created to seduce, its primary purpose in life is to serve as confidence booster to its wearer. Bright Crystal Absolu by Versace is strong and flirty, like the will of a woman who is poised to succeed in everything she has set her heart on.
When luxury is a must, Night by Judith Leiber imposes itself like a necessity. Rich, opulent, sweet, musky and mysterious, the perfume you wear when you want to conduct your seduction technique under the watchful stare of curious stars!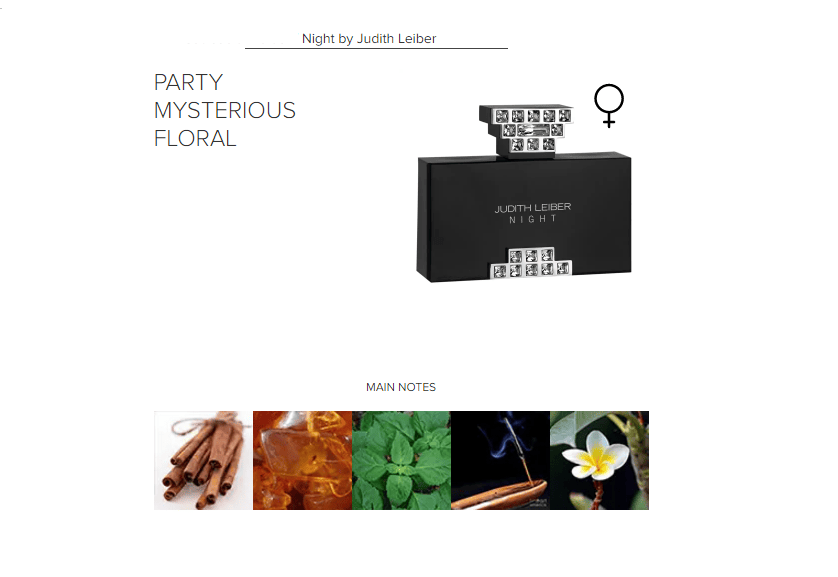 F For Fascinating Night by Salvatore Ferragamo is scented prophecy, a promise made by its creator. The trail it leaves in the air is spicy and strong, tinged with a heady scent of rose and naughty pink pepper.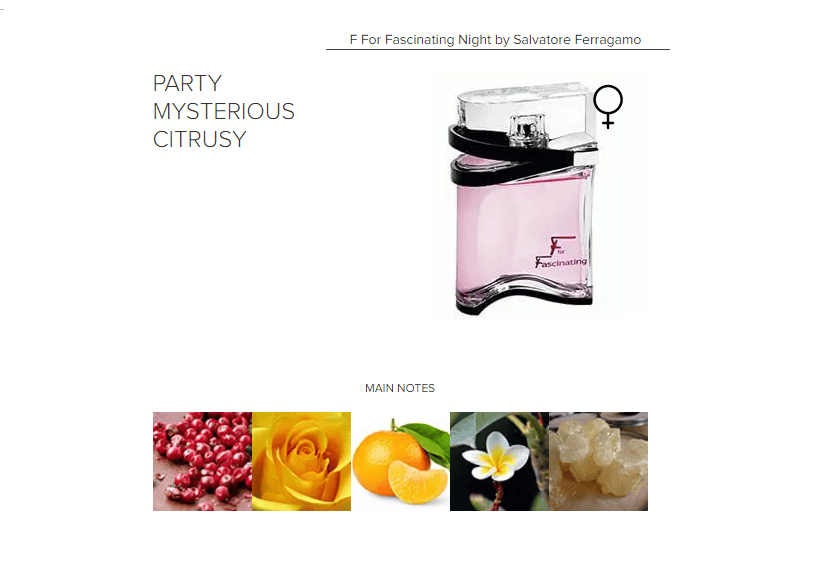 Best Perfume For 40 Year Old Woman
Women who have crossed the forty threshold are usually prone to choosing fragrances that please their significant others.
A real crowd pleaser like Ambre 114 by Histoires de Parfums can never go unnoticed by the stronger sex! Hope you're wearing your umbrella, cause you're about to get showered with compliments.
The only thing as rare as the black orchid in nature is the genius vision of Tom Ford. The fragrant signature of strong women all around the world, it is just as equally adored by their partners in life and crime. Black Orchid is often subjected to spousal olfactory theft or shared olfactory fortune, depending on the point of view!
Brit Sheer by Burberry unfolds note by note like a timid flower blooming petal by petal. Oozing elegance and uniqueness, it's the equivalent of monsoon cloudburst settled on your skin.
Omnia Crystalline EDT by Bvlgari is liberating, reflecting a delicate daintiness just like a perfume with the name Omnia Crystalline can be, fragile, soft and utterly feminine. With its floral theme it is conquering the hearts of males ever since its launching on the market in 2005!
Best Perfumes For 50 Year Old Woman
Ladies with experience in both life and fragrance have decided it is about time to start thinking about pleasing their own fragrant palates. This is the reason why they opt for fragrances that offer emotional "lifting" and provide a sense of warmth. This usually involves notes with the likes of orange, cedar and ginger.
Carven Le Parfum by Carven Parfums was designed with celebration of womanhood, so it would make an excellent gift for every woman who decides that perfume choice is just as personal as any other choice in life.
Best Perfumes For 60 Year Old Woman
Women in their sixties, according to Dr. Herz, love the smells that remind them of the past and often choose fragrances they wore back in the days. Norell New York by Norell was an extremely popular perfume "back in the days", so I am sure it will bring back some long forgotten memories, plus add an elegant feel to the nostalgic notes.
Discover the Thrill of New Scents: 30-Day Supply of any Designer or Niche Fragrance, Every Month for Just $14.95