Valentino
Valentina Acqua Floreale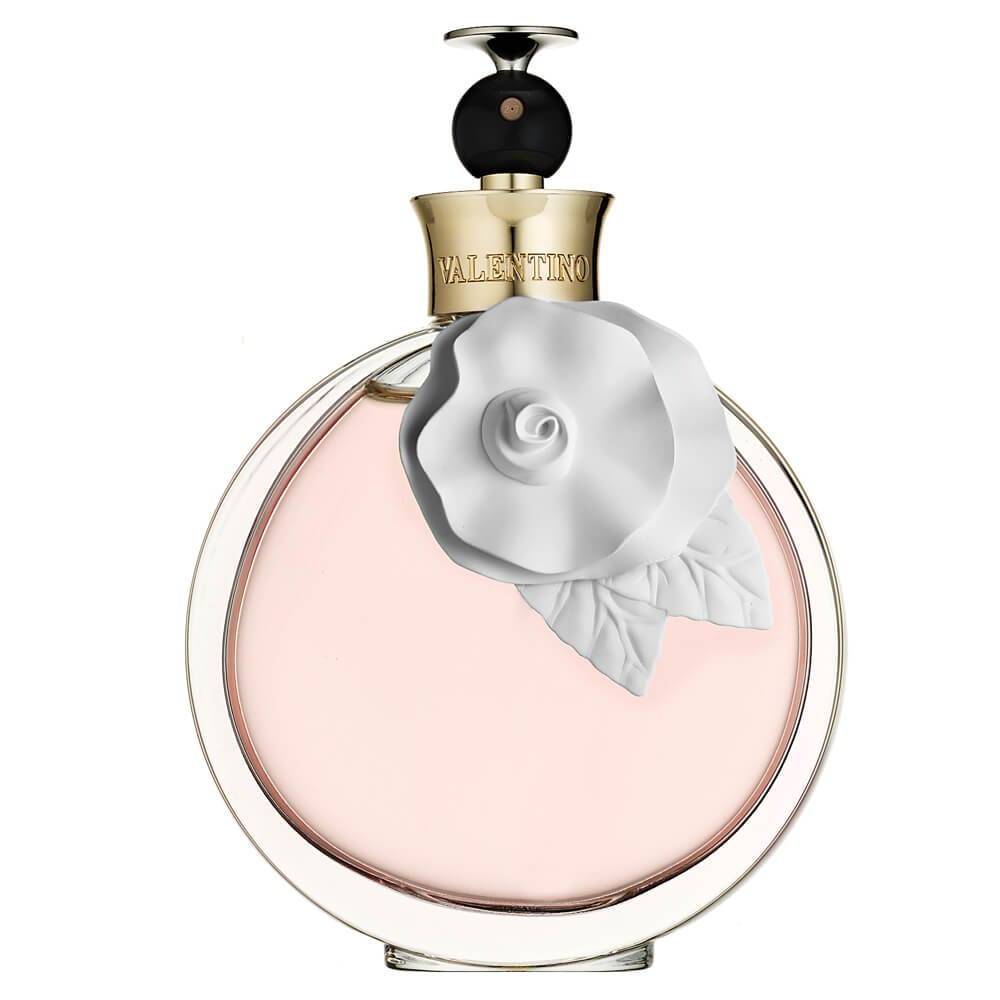 Get a 30-day supply of Valentina Acqua Floreale
for
$
14.95
Notify me once this scent is available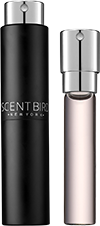 0.27 oz subscription

0.27 oz a la carte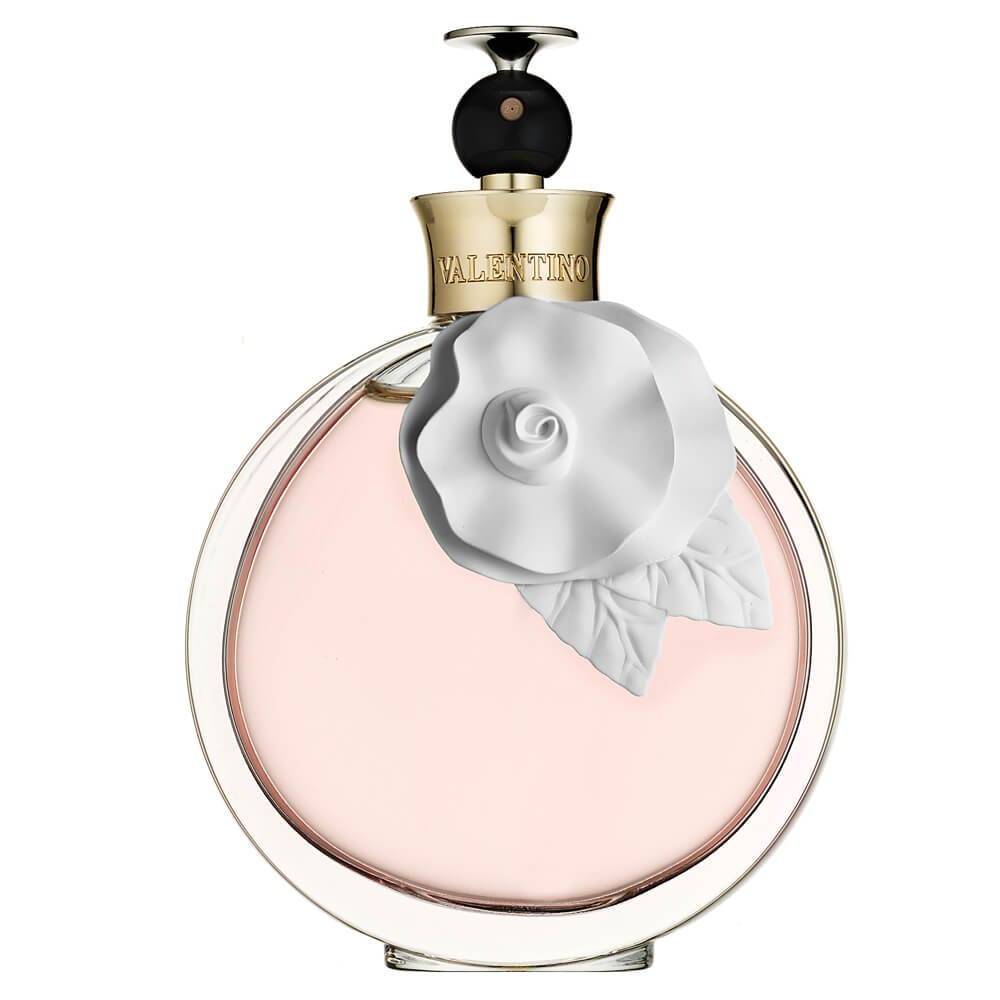 2.7 oz bottle
Share and earn free perfume
Notes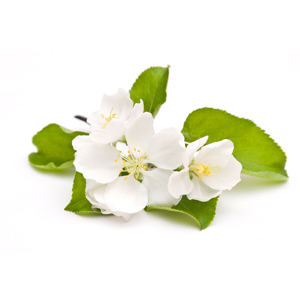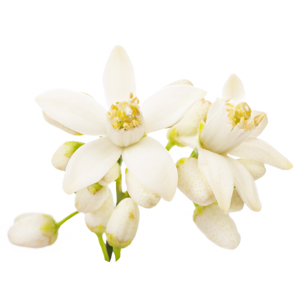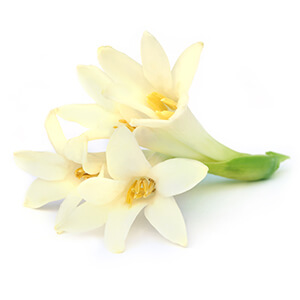 Description
Inspired by Valentina, her world and her lifestyle, Acqua Floreale is like a leisurely stroll in the midst of nature, immersed in the sensual and exciting fragrances of a summer garden. It is a unique and elegant floral fragrance. Master perfumer Olivier Cresp designed it as an alchemy of contrasting notes. The sparkling freshness of bergamot is combined with more delicate, feminine notes of neroli and is followed by a harmonious blend of mimosa, jasmine, orange blossom, and tuberose. Warm and sensuous accords of amber and patchouli complete the bouquet. The result is an elegant and sophisticated eau de toilette full of luminosity, energy and freshness. It awakens the senses and is an element of seduction, accentuating the vibrant joie de vivre of the modern Valentino woman.
You may also like
Valentina Acqua Floreale by Valentino Reviews
10/22/2016
So disappointed! Tried to like it, but after a few times wearing it just couldn't get there. Won't wear it again.
10/20/2016
I don't like this fragrance its definitely not for me... Can't wait till next month scent comes in sadly disappointed....
10/20/2016
It smells old ladyish! I'm unsure about this one....I expected more being that it was a top pick amongest my magazines.
10/20/2016
This is a perfume for a mature/older woman. It's not what I expected but it does have a nice end note of jasmine/floral scent after spraying it. I won't order this scent again but glad I did try it to know what it's like and I can give it away to a friend/family member.
10/19/2016
Not for me but for my mother
10/18/2016
One of my new favorites!
10/11/2016
I didn't like anything about this perfume.
10/07/2016
This is a little mature smelling when you just smell it in the bottle, but it wears beautifully and smells so ladylike and romantic.
10/07/2016
The scent is not bad super light- goes away in a bout an hour. Not a huge fan but would probably be a good fit for others like like very little scent.
10/05/2016
Love love love the scent
10/04/2016
I have never tried this one. One to try it thought
10/03/2016
Not a fan. Headache provoking and wears off soon. Smells cheap.
10/03/2016
The floral scent isn't too sweet very nice scent but over time it turns on my skin very cloying.
10/03/2016
Sweet and fresh
10/03/2016
Very powdery, floral scents. Doesn't last as long as I might want it to on my skin, but definitely a scent my boyfriend compliments me on every time I wear it.
10/02/2016
This is a spring scent. It starts with an intense floral scent then it will digress to a spicy inscent like fragrance and fades away as a powdery scent. All within 1 hour. Great for a day out. Not exactly a staple scent.
10/02/2016
Smells absolutely beautiful, it does smell strong at first but as the day/night goes on it'll soften up. I've had compliments about how pretty it smells
10/01/2016
Very sophisticated and beautiful scent
10/01/2016
This is a very fresh floral. Something I would probably wear in the spring. I like it but it didn't really stand out to me.
10/01/2016
Omg am sooooo in love with this perfume
09/30/2016
Too strong and nothing unique about it.
09/30/2016
Love it ❤️️❤️️❤️️
09/30/2016
The smell was nice but too strong.
09/30/2016
Absolutely love this perfume!
09/30/2016
😇😇😇😇😇 Esta bule...
09/29/2016
A very soft, feminine floral ~ a sophisticated sent for office or into the evening.
09/27/2016
It's not an unpleasant smell. It's very floral and powdery and a bit too mature for me. Smells like something my grandma wears (which isn't a horrible thing). Not my fav.
09/26/2016
This sweet and dries down quite powdery. It is pleasant and unoffensive. It really isn't my style, but I know plenty of people it would be really good on.
09/23/2016
This scent is a nice floral. It is just not something that I would wear often. The scent reminds me of a perfume you would wear for church. It is floral and powdery.
09/19/2016
I think the scent is a little harsh, but after it wears a little its very pretty
09/10/2016
It was a light scent but not as clean & fresh as I like. I will use it but not often.
09/07/2016
Did like the overly floral scent
09/06/2016
Nice scent but not my favorite
09/06/2016
I LOVE this fragrance! It has a nice, soft floral scent that lasts for hours.
09/05/2016
It has a very light but wonderful scent! I love it!
09/05/2016
This was a little strong for me, even as it dried it remained too strong
09/05/2016
Absolutely In love with this perfume!!! easily one of my favs!
09/04/2016
Amazingly beautiful just as I thought.. It's truly a must get!!!
09/04/2016
It had a peppery smell when first applied but settles into a soft sexy scent.
09/03/2016
Perfume smells like something an older person would wear... Very strong.
09/03/2016
Very nice sophisticated light scent
09/03/2016
Beautiful scent good for evening spring wear - light but yet very flirty and sensual
09/03/2016
I love the scent but it does not last. : (
09/03/2016
Did to expect this to be so much of my dislike. It's more of a strong, floral, musky scent.
09/02/2016
This perfume has a really nice floral appeal; however, I found it to be rather overwhelming. The strength of the scent did not dissipate throughout the day. If it had been a bit more subtle, that would have been perfect. For those who can carry a stronger perfume, this is the one to have for later summer!
09/02/2016
I'm in love with this😍😍😍😍
09/01/2016
It's a fancy smell
09/01/2016
It was ok but not close to the scents I choose or comparable to it. I am going to give it one more month and if it does not get better then I am cancelling
09/01/2016
I love this scent....not too strong. ..beautiful
09/01/2016
I love this sent and it last
09/01/2016
Floral scent great summer scent. Lasted all day
08/31/2016
In love so fresh and elegant
08/30/2016
Very floral smell
08/30/2016
love it!!smells amazing n fresh!!!
08/30/2016
I LOVE this fragrance ! & I love Scentbird too !!
08/30/2016
Light floral sent..smells lovely
08/30/2016
flowery n sweet.. soft. very day time. light fragrance. im enjoying :) lasting power: around 6hrs .
08/30/2016
Luv luv luv..fresh scent..head turning..feminine aroma!!!!
08/30/2016
Lovely fragrance that lasts all day! A grown up floral scent. I'll be buying a full size bottle soon
08/29/2016
An elegant and sophisticated scent. I typically do not like white florals, rather tend toward sweeter and more opulent, heavier perfume notes, but this one is quite lovely. I would consider buying a full size bottle of it.
08/29/2016
I was really excited but it just reminds me of old ladies. Not for me
08/28/2016
Love the scent
08/28/2016
Very strong on first spray but becomes prettier once on your skin. Still has that "hair spray" scent to it. Probabaly only lasted an hour or two. Wouldn't buy a full bottle.
08/23/2016
Nice clean floral scent.
08/22/2016
Very nice soft clean fragrance
08/09/2016
It is everything the description says it is, it's just not for me. The scent is too light for me. It's good for the office.
08/05/2016
This scent is not spicy. I left it blank but i guess it filled itself in. The scent is light n perfect a little on the floral side but pleasing.
08/05/2016
Wow this is a really nice scent..💞💞 i cant stop smelling it.
08/04/2016
MY FAVORITE PERFUME AS OF 2 YEARS. LOVE IT!! I think I will try FlowerBomb next.
08/03/2016
Very disappointed with this perfume. Scent won't last not even 3 hours .
08/03/2016
Little too mature for me (20)
08/02/2016
I love scent bird, the 2 perfumes I've received smell beautiful. I look forward to seeing my next scent arrive monthly. My new addiction!
08/01/2016
Pretty smell. Not my favorite but it's nice. Strong sent. Smells like more of an evening perfume or fall/winter perfume.
08/01/2016
Seasonal scent for sure!!!
07/31/2016
Loved it so much that I bought a full-sized bottle! There was something nostalgic about it that made me love it even more. Floral, yet sweet. A very romantic scent.
07/31/2016
This fragrance was very strong at first spray. It initially presents gardenia at its finest, then the notes of jasmine come out when it settles. It's a bit too floral for my taste but I'd wear it on a special occasion. It most certainly is a seasonal fragrance, great for spring time
07/31/2016
Love this perfume! Smells fresh and flowery! So in love with Scentbird!
07/30/2016
Love this scent. Especially for summer.
07/30/2016
Beautiful Scent
07/30/2016
beautiful smell
07/28/2016
Smells good but wish it lasted longer.
07/12/2016
Didn't last very long and kinda soapy smelling at first
07/06/2016
It's really fresh and perfect for summer
07/05/2016
Smell does not seem to last that long. A couple hours at the most.
07/04/2016
Love it. Pretty strong so a little goes a long way.
07/04/2016
I wasn't sure about this scent at first, but as time went on I loved it. I feel sophisticated and flirty wearing this.
07/02/2016
I love the smell of this perfume, although it didn't last on me as long as I would've liked.
07/02/2016
I just received my first Scentbird perfume. Valentino's "Valentine Acqua Floreale". It came with the cutest little black velvet bag. This perfume smells so AWESOME! I am loving this because I get name brand perfumes shipped to my house each month for a small monthly fee. If you are a perfume fanatic like I am then YOU DEFINITELY WANT TO SIGN UP! YEP I'm hooked, this little Rockin'Robin has met herself a new little bird named "Scentbird!" ♡Thanks♡
07/02/2016
I love this fragrance. I am a person who loves florals and citrus and this fit the bill nicely. Not to heavy - just right. My only complaint would be it didn't seem to last that long, but that could have to do with the fact that it is not a real heavy or heady scent. I really like it and will buy again.
07/01/2016
The smell wasn't horrible, I actually loved it when I first sprayed it. After it set for a while on my skin, it did not mix well with my chemistry lol.
07/01/2016
I love this scent. It's floral scent is strong but not overwhelming and it lasts for hours!
07/01/2016
this scent is very soft , light , and feminine. Love it !
07/01/2016
Oh I LOVE this!!! I don't care for perfumes that are really strong so this one is perfect. I am definitely a new fan.
06/30/2016
I simply love it
06/27/2016
Not the worst perfume in the world, but it has such an old woman smell to it. This is a heavier smelling perfume.
06/23/2016
I just received this, and I love it. It will be perfect for a special occasion I have coming up, or if I'm in the mood for everyday luxury. This is strong, floral, timeless, elegant, and perfect for spring/summer weddings. I was looking for a powerful, feminine, and floral scent with depth and I got it!
06/21/2016
This is as beautiful as the name. The fragrance is not as lasting as I would like, but it is so beautiful that it is forgivable. I imagine lying on a blanket in a serene mountain field with glorious sunlight and pillow like clouds sprinkled across the blue sky. Gentle breeze blowing in my hair and birds serenading me to sleep. I will use Valentina as a special occasion celebratory fragrance, because I am careful with my loves.
06/17/2016
Smells good and fragrance last long
06/11/2016
This is not my typical scent. I usually wear "darker" scents. I decided to try this on a whim. It smells very fresh and floral. Overall, I like it and received compliments while wearing.
06/10/2016
Very nice flora classy scent. I love it!!!
06/06/2016
Smells sweet, very versatile can be used casually or on dates. Pretty long lasting.
06/06/2016
Not my taste at all, but it smells okay, it's very strong and spicy
06/04/2016
sweet but good, I liked this alot
06/03/2016
This is an exquisite floral, classy, elegant fragrance. It doesn't stay more than 4 hrs. Also, I didn't have anything that smells like it among my other perfumes so it was refreshing and surprising.
06/03/2016
It was a very fresh scent! I definitely don't hate it, it might still be a smidge too mature for me but I did get a few complaints while wearing it :-)
06/03/2016
Older scent . Did not like have it to my grandmother, it wa too floral and strong.
06/02/2016
Nice and soft.
06/02/2016
I love this perfume. I've gotten so many compliments about it this month.
06/01/2016
Its smell good,, i bring when i going out but i lost it in the club,, now i have problem how can i order the box to put the refill
05/31/2016
My fav so far!
05/26/2016
Very Classy, soft scent but definitely lingers around like you want❤️
05/22/2016
Elegant and floral, one of my favourites!
05/20/2016
Initial grandma scent, faded into nice scent. Not my fav
05/16/2016
This perfume is very confusing for me. When I first spray it I definitely get that older "grandmother" type smell that a few reviewers have noted but after a couple hours it does dry down to a very nice subtle floral. The downside is that the throw and staying power isn't very long since it is an EDT. I enjoyed receiving this on Scentbird but don't think I will be buying a full bottle of it.
05/14/2016
This is a great scent if you're going to a spring formal or something, but this isn't an everyday scent to me. It comes off older.
05/11/2016
This gave me grandma tease; moist, muggy, and heavy. I wasn't really feeling it. It was "wearable" but no longer than the 30 day supply--2 months later, I still half of the bottle left. I usually get compliments on my scent, but not with this. I won't be buying/recommending this.
05/08/2016
nice love the smell
05/05/2016
This is a great spring time scent. It is fresh and clean and makes me want to put on a dress and twirl. Great for date night!!!
05/05/2016
Love this one!
05/03/2016
Love it !!!! Classy scent !!!
05/02/2016
The perfume is too strong..didn't like it.
05/02/2016
Only wearing it twice, I don't feel like this is a fair review. It's an older floral smell, which is fine. Not an everyday scent, and honestly didn't last long on me. I just don't think itso tailored to me.
04/26/2016
Smells old. I didn't like it. If you sniff a lead pencil and add flowers that is what this smells like to me.
04/08/2016
Love this floral scent
04/06/2016
It's ok kind of strong for everyday.
04/05/2016
I love the scent, nice and soft
04/02/2016
I like it, but I probably wouldn't buy it.
03/30/2016
It was too strong for me .
03/30/2016
Didn't receive this one.
03/29/2016
Super fresh scent with the perfect amount of floral. I will purchase!
03/29/2016
It's ok a little bland for me!
03/29/2016
It was okay. I'm not totally in love. Probably wouldn't purchase it again.
03/25/2016
I didn't like this at all. Giving this to Mom.
03/20/2016
this scent is so beautiful! i haven't used it yet because its so amazing that i don't want to waste it on just any day. i love it
03/19/2016
Love this perfume. Elegant and floral. The scent stays for hours.
03/08/2016
Too strong of a scent
03/07/2016
This scent is fabulous
03/04/2016
Very clean , flirty scent
02/29/2016
smells just like flowers
02/29/2016
I wasn't to happy with this scent. I actually picked this one because of the beautiful detail of the bottle but the contents inside was totally off.
02/29/2016
Kinda heavy for my taste but I do like the floral notes it has. I have been wearing it for a couple of minutes and I am hoping it does not give me a headache. It is not what I expected at all but over all I like it.
02/29/2016
I like the scent but it didn't work well on my self.
02/26/2016
Pleasant perfume, but a little too bland for me. Smells like a lot of other perfumes right now.
02/20/2016
Jasmine explosion a little to much for me
02/09/2016
My sister got this perfume from Scentbird. but as soon as she sprayed it, she was so upset and so was I :(. This perfume has a very strong Jasmine scent mixed with other flowers which I cannot classify, to me it's nauseating. It eventually settles, but in my opinion this perfume is gross.
02/06/2016
I really like the scent.. It is very rich and wears well and long.
02/03/2016
I love it . It is definitely a head turner and a must buy !
02/02/2016
I love it. Best one so far. My fiance loves it too. And he doesn't like hardly any perfume.
02/02/2016
I absolutely loved this fragrance, it has an understated elegance. Will consider purchasing the full sized bottle, it's stunning!
02/02/2016
I gave it away to an elderly lady. She loved it!
02/02/2016
Didn't like it as much
02/02/2016
It wasn't my favorite. Different then I thought
02/02/2016
Love this floral, but sexy.
02/01/2016
I really liked this perfume! It is similar to Marc Jacobs Daisy but slightly more musky. That's really the only reason I'm not giving this 5 stars. Because I like Daisy better and this one just doesn't quite live up to those standards.
01/31/2016
This scent lasts a long time on me. I get a lot of compliments when I wear it.
01/31/2016
This perfume is so sofisticated it's a soft scent that makes you feel luxurious. Love it😍😍😍
01/30/2016
smells like an old lady
01/30/2016
It reminded me of the scent Haiku that was sold by Avon back in the day. It is a clean smell.
01/29/2016
Horrible! Smelled very cheap and like rancid.
01/24/2016
This is the best perfume I've had so far. I walked around for 3 days smelling my skin and loving it. I showed it to my mom and she got a subscription just for this perfume, no joke. It's light and elegantly floral, and universal to any woman who likes floral smells. It's not musky, which I like, and is definitely in first place for a signature smell.
01/20/2016
At first spritz, I truly hated it. Like any other perfume, I had to give it a minute to tone down and adjust to my chemistry. It did, but the scent is still to floral and powdery for me to enjoy it. I agree with the other reviewers that it is a very mature scent. Giving it a neutral review because I don't want to run home to shower it off.
01/19/2016
This scent might be a bit mature for my taste, it is better suited for the evening and not for the office. it settles nicely, but is strong at first.
01/18/2016
Really is a little strong for me but once i settles down its amazing!
01/14/2016
Love this one. Fun, flirty, girly. I wear at the office and evenings.
01/06/2016
Powdery,creamy, very femenine scent. It's a very sophisticated and unusual girly scent in my opinion.
01/06/2016
This smells nice but I think it is more of mature scent.
01/05/2016
It's defiantly a floral scent. Almost has a "powdery" type of scent. It's defiantly not my favorite so far, but not bad enough to say its awful. It's really strong but surprisingly doesn't last very long on my skin.
01/02/2016
I like the scent but just a little to strong for me.
12/30/2015
Smelled nice but not "the one".
12/30/2015
Smells lovely.
12/26/2015
the floral was a little too strong for me. it smelled just okay in the bottle...but once it hit my skin, it soured. luckily it didn't stick too well and it quickly evaporated.
12/22/2015
Finally, a scent that doesn't turn old lady on me. Its pretty but still not what I'm looking for. Kind of a powdery floral.
11/30/2015
this scent doesn't stick to me for too long but i do love the smell of it
11/26/2015
Sweet floral with a slightly soapy mix of jasmine and orange blossom as the predominant notes. Its a pretty fragrance but not long lasting.
11/25/2015
Very flowery and sweet. I adore this scent. Truly feminine. Does not last too long though. I can see how the initial scent would be too strong for people, but it wears away rather quickly.
11/24/2015
I just didn't like this fragrance. It had a strange metallic smell mixed with floral. It didn't last very long as well.
11/22/2015
Not a fan of this scent. The undertones are too heavy for me.
11/03/2015
Sweet and delicate scent. Reminds me of everything pink and cute, but also a little sophisticated. And the little bottle lasts so long!
10/30/2015
Very pretty scent. This came as a surprise as I am usually into freshly scented soapy perfumes but this one is so softly floral and sweet that it is pleasant to the nose and not over powering. Absolutely love how beautifully the notes blend to create this very feminine scent.
10/29/2015
It smelled good when I put it on but it didn't last long.
10/19/2015
Kinda smells like my grandma would wear it. But its not unpleasant
09/30/2015
A truly light and beautiful scent
09/29/2015
I love this perfume. I had a Valentino representative tell me this was similar to Rock N Rose, which is my all-time favorite. It isn't identical, but it is good. Soft, green notes with gentle, sweet rose. Medium lasting power. A light, fresh, modern rose that is wearable for office or casual. I highly recommend this!!
09/29/2015
Nice but doesn't last long at all. Kind of feels like it's not really a perfume but more like a body spray.
09/29/2015
Very floral and soft. Pleasant but didn't last long. Which really is ok so I could apply a heavier scent for the evening b
09/22/2015
Smells nice fresh daytime scent
09/02/2015
it does smells nice and fresh but doesnt last long
08/30/2015
Nice floral and fresh scent.
08/04/2015
It was OK. Wasn't really my type of scent. I like more sweet, fruity, citrus scents. This scent was a tad bit bland for me.
08/03/2015
Really strong, I don't like leaving a cloud of perfume behind me everywhere I go. This is not one I am likely to use up.