Amouage
Honour Woman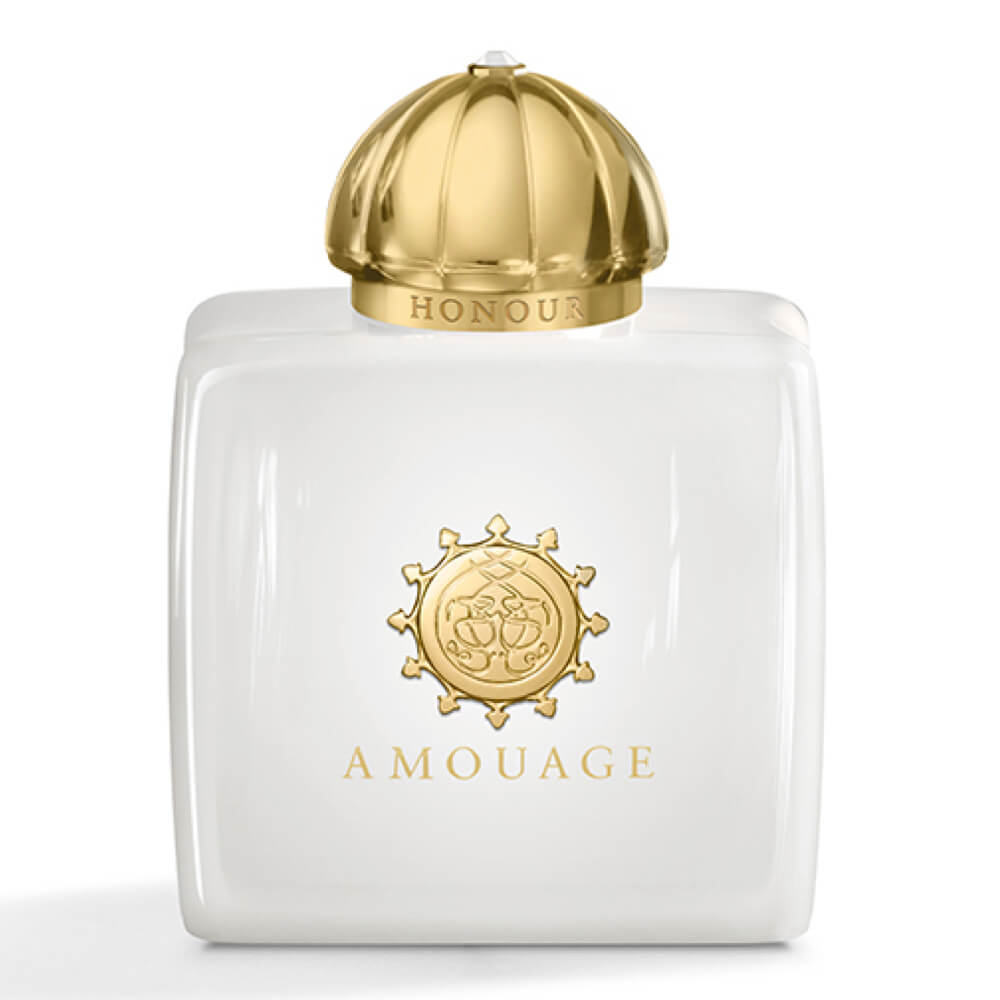 Get a 30-day supply of Honour Woman
for
$
14.95
Notify me once this scent is available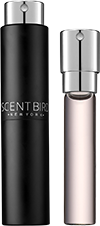 0.27 oz subscription

0.27 oz a la carte
Share and earn free perfume
Notes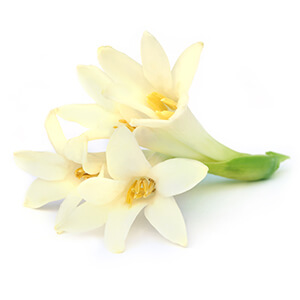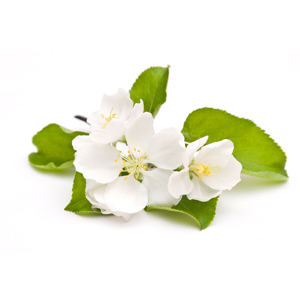 Description
Honour for Woman is a white floral fragrance inspired by the tragic predicament of Madame Butterfly. In honour of truth and beauty, her poetic love and sorrow echo eternally.
You may also like
Honour Woman description
What can you say about a perfume whose inspiration is the tragic heroine Cio Cio San, from the opera Madame Butterfly? Amouage's Honour Woman is that perfume, and it honors its namesake heroine in stunning olfactory fashion. Honour Woman mirrors Cio Cio San's first blush of love, through her exhilaration of being married to her American husband, and finally to much different emotional terrain by the end of its time on the skin.
Honour Woman is a beautifully demure white floral, that starts with a mouth-watering green rhubarb note in the top notes. There's also dashes of crisp black pepper and coriander to create a tangy, bright and spicy opening that occupies your attention just long enough for the baroque white swan sculpture in the heart to sail into view. The rhubarb note is sheer joy, bubbling up at the start of this perfume with unexpected abandon – a scented memento of falling in love for the first time.
But Honour Woman soon morphs (like a green caterpillar into a butterfly) into a majestic white floral composition with jasmine, gardenia, lily, tuberose and carnation all soaring out of the center of this perfume. The gardenia, jasmine and tuberose are the main attractions, but each note is content to share its edges with its neighbor, rather than trying to dominate the heart in their usual diva-like fashion.
The bouquet of blended florals is beautifully done - these are some of the strongest and most forceful white floral notes, and here they instead choose to subtly show their individuality.
The lily and carnation offer a light, carefree contrast to the heavier, more sensual notes, and the heart of this fragrance might be a scent symbol for Cio Cio San's love of marriage and having someone to share her life with, as the light carnation and lily marry so well with the majestic gardenia, jasmine and tuberose.
Honour Woman's third act is a resinous, spicy bookend to the high-flying florals that came before. Frankincense, opoponax, amber and vetiver all add shades of sweet smoke and nose-crinkling spice at the end of this perfume's time on stage.
There's a clever change in texture also between the heart and the base in Honour Woman – the airy, soaring lightness of the floral heart falls under the shade of an earthier, grounded and dark denouement. The resin and spices are the black shadow trailing behind Madame Butterfly's gown as she realizes the loss of her husband and child to another woman.
All theatrical symbolism aside, you don't have to be an opera fanatic to appreciate this perfume, and its intriguing meditation on light and darkness. Honour Woman is a gorgeously blended white floral with an unexpected opening note, and expertly balanced tonal changes as it dries down. This is perfume-making at its finest, and an experience that's worth staying for until the very end of its performance.
Read more
Honour Woman by Amouage Reviews
11/18/2017
definitely a good smell for an older woman, not someone in her 20's.
11/14/2017
Like spraying it, but does not mix well with my natural odor.
11/09/2017
this is a very lovely white flowers fragrance. sophisticated.
11/07/2017
It was ok. Smelled nice enough that I still wore but wouldn't buy. It reminded me of something that an older woman would wear (I'm in my late 20s and I know my mother in law would love this scent). For me, it was a bit too musky.
11/07/2017
This started as a strong sweet scent but settled to a light floral scent. I like it!
11/04/2017
Del sent love it classic scent
11/03/2017
Such a beautiful fragrance.. a watery white floral perfect for hotter climates. Its more delicate in nature than the usual Amouages..but it is superbly done. Love at first sniff.
11/03/2017
flowers, flowers, fine oils and salt sea bitterness. beauty. aroma of the highest quality. love him
11/02/2017
Overall I would have to say I like this scent. It comes on strong at first and little musky, but later becomes more soft and powdery. It's fine to use during the day or evening, but don't think it's suitable for a romantic occasions.
11/01/2017
I really like this perfume. It does go on strong, but I didn't mind this much because it was still a very light feeling perfume with the lilies being the most prominent thing I can smell. It does smell more "mature" than maybe some other perfumes, but by no means would o consider it an old lady fragrance. Sophisticated is more like it. I enjoy this for during the day time, or a special occasion perfume.
10/31/2017
I love this, but I love it on cool fall days and nights. In warm weather this would be way too strong/sweet/cloying. For this season though, I find it to be just stunning. My new signature for fall.
10/20/2017
This is a very lovely fragrance! I agree that it is strong on the first spray but it does dissipate so not to be too much. It's nice but it still smells generic floral perfume to me and nothing I find too unique. The jasmine is pretty and hangs well on me. I will use up the small bottle I received but I will not be buying a larger one.
10/01/2017
This is a great floral scent, a bit strong at the first spray but lasts for a long time. I totally love it!!
09/26/2017
I must admit I was pretty put off by this one at first. It goes on REALLY strong and cloying. However, given time to settle in this is quite pleasant and lasts a long time. The jasmine and gardenia are the main notes I get. Just use a light touch with this one, otherwise you'll make yourself and anyone in an enclosed space with you nauseous.
09/12/2017
This perfume is real strong at first it does get lighter as time goes by. The smell didn't last long on me and I think it reminded me of a grandmother's perfume. I didn't like this perfume that much. It was my first order I really was hoping to get something that I liked because my skin doesn't hold smells for some reason so I was hoping to find a good one.
08/30/2017
I really wanted to like this. I generally like Amouage and I love Madame Butterfly which was supposedly the inspiration for this film. White florals and I can have very finicky relationships. Some are great, others are totally horrid and cloying on me. This one was not horrid, but did get cloying when it's big floral heart drops. I was hoping it would back off in time, but it became headachesville. Such a bummer. I dried it on a cooler summer night, so it's possible it was too warm, but I doubt it. Maybe I'll try again in the cold weather, I know a lot of people seem to like this one. Alas, so far it's not for me.
08/27/2017
Loveeeeee !!!!! I'm sooooo inlove 😊💘
08/23/2017
Wasn't a fan at first but then found myself constantly sniffing if and it grew on me. It's very flowery and very strong with great staying power.
08/22/2017
I love, love, love this scent! I get so many compliments when I wear it.
08/17/2017
This is by far the best perfume I have chosen!!!! I went to go buy me actual bottle of it but it is so pricey!!
08/02/2017
i didnt like this smell much
08/02/2017
A nice scent. Almost got a bit too heady in the heart, but a nice white floral oriental. The rhubarb note is always fun as well.
08/02/2017
I fucking LOVE this perfume. It's got great staying power. Smells amazing. Lillies. Lovely.
07/29/2017
I absolutely love this perfume
07/27/2017
LOOOOOOOOVE I'm in my 20's and I saw some people said it smelled like old lady. I disagree if you let it meld with your skin its a very deep and pretty scent and lasts while. It is unique and my husband loves it. Would be great for a signature scent.
06/19/2017
My absolute favorite scent so far!!! I've added it to my queue 6 more times because I can't quite bring myself to spend $300 on a 3 oz. bottle, yet!
06/13/2017
Very rich white floral, but a bit too floral for me. It smells a bit "overripe," almost sour in its richness. If you appreciate a heavy, tropical floral, you will love this. It was just a bit too much for me.
06/02/2017
I love this fragrance; it's very light. Not too strong but it definitely makes a statement
06/02/2017
This scent starts as a beautiful and powerful white floral on my skin. The peppery notes are almost nonexistent. After about an hour it morphs into a bright green aquatic fragrance. Unfortunately I haven't been able to use the scent fully as the nozzle on the sprayer is malfunctioning and gets stuck in the pressed position. Of course this isn't a fault of the scent but rather the manufacturer of the bottle. All in all, it is a lovely spring scent reminiscent of walking through an English garden as the gardenias begin bursting forth.
05/21/2017
This is a clean, light, feminine scent. Not too flowery or powdery. This brings to mind a bright, breezy day.
05/17/2017
Love! Love love love best first scent to keep me coming for more
05/06/2017
Nice fragrance.
05/04/2017
Smelled a little like it was something an older woman would wear. It smelled good just wasn't my taste
05/03/2017
This perfume was just not for me :)
05/03/2017
Its one of the best florals, i have smelled. Very good quality fragrance
04/27/2017
Absolutely love this! Very sexy and chic. I get compliments all day long when I wear this scent!
04/26/2017
Not my favorite. I prefer a sweeter clean scent
03/06/2017
Not for me to sweet and strong scent
03/05/2017
I love it. Very elegant floral scent. Perfect for everyday.
03/03/2017
For me, it's a bit too sharp and not unique enough. It's okay for everyday wear but definitely not something I'd stop if I smelt on someone.
03/02/2017
Very week longevity for perfume priced at this level. I couldn't smell a hint of it after half an hour or so, I expected more.. The smell doesn't seem unique whatsoever. It's plain white flowers, and since it didn't last long, I couldn't see how it opens after the initial spray.
03/01/2017
For me, it is a little bit sweet but a very nice fragrance.
02/05/2017
This is okay. Does not smell like Tom Ford Black Orchid to me at all ( I read that in reviews, so that's why I chose). My husband said it smelled like a granny perfume. I will not purchase this.
02/04/2017
Not for me smells to "old"
02/03/2017
A generic white floral scent. Doesn't last too long. It could use a few more notes to have more dimensions to the perfume.
02/03/2017
Love it! Beautiful bright floral. Very feminine and flirty. Great for date night. Would buy full size if I could afford it.
01/21/2017
This one smells AMAZING!!! I can defanitly smell the heart notes of Tuberose, Gardenia and Lilly-of-the-valley. I would absolutely buy a bottle of this, hands down. This is definitely a floral fragrance, which I love, so if you are not a floral person I wouldn't get this. If you are, this one is a must.
01/10/2017
Sadly I did not receive this scent. I really wanted to try this. But the random scent they sent me is amazing though :)
01/02/2017
like very nice loving my collection
01/01/2017
Sadly I did not get this sample I received a lancome sample love it, went to try to write a lovely review and there's no records of scentbird having the scent I received, smells great wish I had more and I wish they had a phone number
12/30/2016
I absolutely love this perfume. It's a little strong at first, but it tones down after approximately 30 minutes. And it lasts most of the day. It's a great winter perfume.
12/30/2016
Smells really good
12/03/2016
I really like this one, just wish it would last longer.
12/01/2016
Pleasant scent, but smells almost the same as a Tom Ford Black Orchid.
11/28/2016
Amouge's Honor Woman reminded me of something I had in my perfume collection. I couldn't place it immediately because I hadn't used it in a LONG time but when my memory came back I knew it reminded me of Fracas. This fragrance is very floral and feminine in a classic way not in the Flowerbomb way. This is something to wear to teatime with your rich nana. The lady who wears Chanel No. 5 or the aforementioned Fracas would love this
11/26/2016
Nice floral scent. A little strong at first but softens nicely. Must like gardenia scent because it really comes through here with a weaker scent of tuberose blended in. A little sweet and rich so I'd recommend this for the fall over spring or summer.
11/06/2016
Soft scent. Long lastimg.
11/04/2016
Scent lasts a long time. Great floral but not overly powdery. Reminds me a little of acqua de gioia
11/04/2016
I'm not giving this a heart rating because I can't review this fairly. This scent has a noticeable aquatic note. All things aquatic/melon react badly on me. Honour Woman may be a very lovely fragrance but I will never know because I can't wear it for more than a few minutes. I 'm writing this review only because there is nothing in the other reviews that mentions the aquatic notes.
10/31/2016
Beautiful tuberose based perfume! Will definitely be looking into more Amouage perfumes in the future.
10/30/2016
Strong gardenia scent that softens over time
10/24/2016
I did not like this fragrance when I first smelled it from the vial. However, I decided to wear it and give it an real shot. So glad I did! What a beautiful fall floral! Quite unique and long lasting! Wearing it really makes a difference with this fragrance.
10/18/2016
I received this perfume today. It is one of the most beautiful floral perfumes I have ever tried. It is elegant and sensuous. I just want to roll around in it! There are perfumes you wear because others like them. Although the scent is beautiful and I am sure I will receive compliments on it, I will wear this perfume because of how it makes me feel. This is one of my top 5 fragrances ever.
10/04/2016
This is very floral as described, just smells a little old for me. I've been wearing it daily and it's not quite "me" but it is nice and has good lasting power. I haven't gotten compliments on it, but also haven't been told it's overbearing.
09/07/2016
Didn't smell nearly as good to me as I believed it would. Very generic, just your average floral. I don't even think I could pick it out if I were to smell it again.
09/05/2016
Beautiful scent
09/01/2016
Too strong for my liking
09/01/2016
I put this in my queue because I was curious at the praise surrounding it- I've heard it's one of the best niche white floral fragrances. I can see why- this smells very natural, just like a garden of blooming white flowers. It's not headachy or overpowering to me, yet still intense and rich so as not to be boring. It develops a little sweeter on my skin after awhile, probably the tuberose peeking through. I like that to me, this does not smell "perfumey" but just like real flowers.
08/30/2016
Wow! Just love this...very elegant and classic. If you like white florals you will love it. This perfume is expensive so I am very thankful to have Scentbird to be able to get a very generous sized sample to relish what would otherwise be cost prohibitive.
08/29/2016
I'm pleasantly surprised by how much I like this fragrance. On my skin the white floral notes are very strong- there is a hint of sweetness, and also a hint of powder but not too much (I absolutely hate powdery fragrances). This scent lasts a long time, and is very chic.
08/25/2016
This has a very mature fruity floral smell to me, but it's very unpleasant. It's not heavy and it lasts a decent amount of time (6 hrs.) I don't like this at all and it's the worst scent I've received from ScentBird. Something in this fragrance gives off a smell of urine on weeds to me. In all honesty, I absolutely cannot give this a positive rating. Soooo....disappointing !
08/25/2016
Starts off with a high pitched rhubarb scent that quickly gives way to the gardenia which seems to hang on for quite a while on my skin. The dry down eventually fades to a floral/powder, close to the skin scent that's warm and developed.
07/22/2016
Hi did not get my. Prada perfume called candy yet