What are the sexiest colognes for men? There is no one answer. But some of the best ways to get noticed are confidence, a sense of humor and to look like you can dress for something than your mom dropping you off at summer camp.
True sexiness is all about the details. The addition of well-chosen cologne to your look is a subtle, but potent message about what you value most in the world.
Pouring a bucket of cheap stink on your head and chest will ensure a lifetime of dining alone. A woman should smell you and not be surprised or shocked – your scent should feel like you're including her, instead of using perfume like a sledgehammer to bludgeon her into submission.
Your personal scent makes an invisible argument for your hotness in a way that nothing else can. Cologne should only enhance what a woman already senses about you, not replace what isn't there.
So don't shellac yourself with scent until her eyes water. Those are tears of panic and confusion, not overwhelming love for your unstoppable masculinity.
And guys? No matter what that sales associate says, even the sexiest colognes on Earth lack the power to magically make women fall in love with you. (And if you think you'll get an "awesome panty-dropper" scent recommendation in this post, stop reading now and do something more useful. Like your laundry.)
Here's what we think are the 10 Sexiest Colognes For Men
This is a vetiver-based fragrance that comes off cool, clean and confident. The vetiver in the base is balanced by grapefruit and lavender, so the effect is refreshing and crisp, instead of earthy. Bust this one out for first impression situations.
Of all the scents on our list, this one has the most unique backstory. U.S. President John F. Kennedy found this scent overseas and demanded it be sent to him and his brother, Robert Kennedy. Hence the title, "Eight and Bob" – Bob is future President Robert Kennedy.
The fragrance is a classic aromatic scent – citrus fruits matched with cardamom and ginger, with a bit of vanilla in the base. And having the President demand it can't hurt for style points, either.
Every proper man's scent collection needs at least one leather-based fragrance. Nothing creates an aura of masculine power quicker than leather, from genteel suede scents to more in-your-face, black motorcycle jacket styles.
Platinum Leather falls somewhere between these two – it has some oregano in the top and a cacao accord in the heart, which keeps it from sporting hippie fringes, while also not making you smell like you hang with the Hell's Angels after work.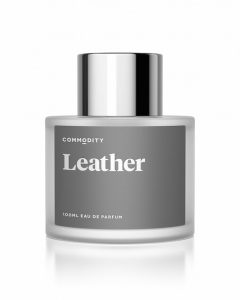 Amouage Jubilation XXV is a perfume made to honor the 25th Anniversary of this legendary perfume house.  And it also makes for an excellent choice for any big event in your life, also.   This is a sprawling, opulent, and regal scent that has everything possible in it – dark fruits, sweet woods, and spices galore.  Save this one up for dream job offers, saying "I do", and any moment when you know you're the King of the World.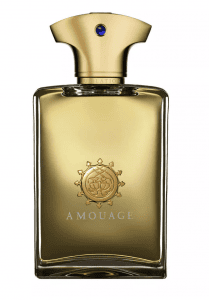 Vintage, from designer John Varvatos, has an nostalgic, almost ancient feel to it that is like getting lost on a cobblestone side street somewhere in Italy – there's a timeless quality to it that creates instant mystery on the skin.
Basil and rhubarb in the top notes combine to create a sharp, almost liquor-like feel and the suede and tobacco drydown takes the scent into the back room of an exclusive club for a hint of old world elegance.
Rum scents are a style that equals instant attraction for some women. Malin and Goetz's version is rich, boozy and deep, but without the sticky sweetness of actual rum. There's plum in the top that is quickly joined by the leather and rum in the heart here, so dark mystery is on offer right at the start. This makes the list of sexiest colognes because it is as swarthy as they come, with only a slight milk accord in the base to round it out, so go easy, guys. A little of this will go a long way on a long night.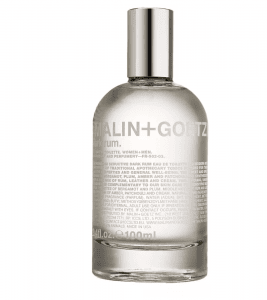 If seeing live bands is your idea of an awesome night, Electric Wood is the perfect choice. Room 1015 is a London-based house whose name is taken to honor a hotel room in Los Angeles that was frequently destroyed by touring rock musicians in the 70's. So if your goal is to impress by getting front-row seats to a major show, Electric Wood will match the energy on stage with it's crackling electricity and dry burnt cedar notes.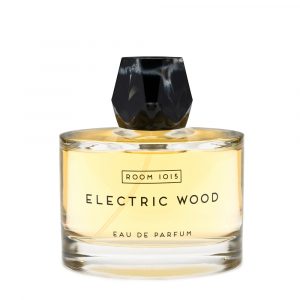 Tom Ford is known far and wide for making hot sex the focus of their line, and they aren't demure or shy about it in the least. Noir is loaded with black and pink pepper, vanilla, amber, and civet to announce an medium-bodied, spicy and animalic style. When you want to make the most dramatic impact with everything you've planned for the evening, you must wear this.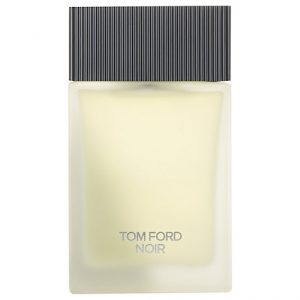 This is a fragrance for the fresh and clean crowd. Aquatic fragrances like this are low-key, laid-back and carry a hint of the ocean with them. There's a ton of citrus here and a seaweed accord in the heart that's tailor-made for strolling on beach boardwalks. Aqua is also a smart pick for a starter scent for men who are just getting a handle on wearing the sexiest colognes. It's approachable, inviting and very popular – and who doesn't want that going for them?
The last two fragrances on this list are on the lighter, aquatic side.  Sometimes you don't always have to go heavy on the spices and leather to make a masculine statement with one of our sexiest colognes – there are plenty of casual moments where just the opposite is your best option.
L'eau Bleue D'Iseey is an easy vacation choice, with plenty of clean, cool, refreshing notes like juniper and cypress that are great for warmer climates. But ginger and pink pepper are also part of the mix, so this cologne can heat right up when the opportunity arises.