There comes a point in every man's life when he puts down the Xbox controller and decides he wants to go see about a girl.
So guys, here's a Pro Tip: women want three things most in a man.
You need to be employed, you need to listen to them with both ears, and you need to smell great. We're going to assume you've got the first two down already, so here's how to make that last little scent detail easier to manage.
First things first: a task you need to master to make the best impression.is how to wear cologne. Fine perfumes are not to be sprayed all over your body like you're attempting to graffiti yourself in scent.
Cologne is worn to entice someone, not announce your arrival with all the subtlety of a SWAT team in action.
All that's needed is this:
1. Spray a small amount of cologne onto your wrist, holding the bottle about six inches or so away from your arm. Tap your wrists together lightly to adhere the scent to your other wrist. No need to rub it in – just one or two light taps should do the trick.
2. Spray once or twice max on the side or back of your neck, or on the front of your chest. Again, spray from about six inches away – lighter is better.
An alternate way is to extend your arm in front of you, spray a few pumps from the bottle, and then walk into the scent, so that it settles lightly on your skin.
The point of this technique is that less is always more with fragrance – let your pulse points do the work for you, rather than the bottle. If you think you need more, a very small amount applied to the lapel of your coat will work, but go easy – cloth will keep a scent far longer than you skin will. Be prepared to wear that scent for a month on your jacket if you overdo it.
So now that you know how to wear cologne, how do you choose the right cologne to wear?
Scents can match the weather. So the same fragrance you wear in the fall may be too heavy come summer.
Try spicier, more aromatic colognes in autumn, but summertime is all about light, citrusy scents. The heat alone will make spicy scents feel overwhelming, and most citrusy scents can't handle the cold winds of fall and winter. They may evaporate too quickly and lose their energizing freshness.
One last thing, gentlemen – always pay attention to your partner when trying on a new scent. Nothing is sexier or boosts your confidence more than having someone you love say you smell fantastic, so even if there's some doubt in your mind if a scent works or not, if your lover says it's a go, buy it.
Here are a few suggestions for masculine fragrances that are appropriate for each season to get you started on building your scent wardrobe:
For fall:
Amouage Jubilation XXV:
Amouage makes some of the longest-lasting, complex and sensual perfumes around, all made with top-flight essential oils. Jubilation XXV honors this lines 25th Anniversary, and it's a virile, boozy, spicy, and deep combination of coriander, cinnamon and cedar. This is no picnic cologne or office party style of scent. Save it for when the moment matters most.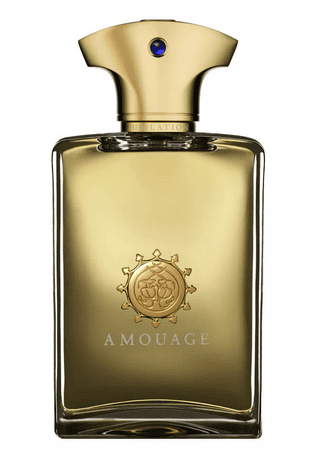 For winter:
Commodity Goods – Gold:
Commodity Goods makes textured, captivating fragrances that are all built around simple themes: Leather, Gold, Rain, Wool, Whiskey, etc. Gold is a standout in the line for two reasons: one, its warm, amber sweetness is a total aphrodisiac, and two – any scent made to remind you of liquid gold won't go unnoticed on a first date when you're putting your best self out there.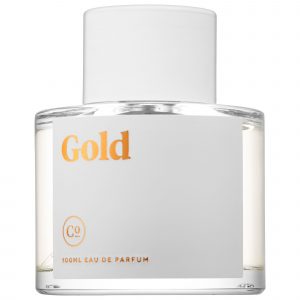 Artisan Black pairs bright citrusy notes with ginger, coriander and vetiver. It also has a shot of leather in the drydown to match the cool black rattan bottle it comes in. This is a scent that can hold its own underneath thick wool coats on a windy, cold night.
For Spring:
Spring is the natural season to start introducing more floral elements into your stable of scents. Notes like lavender and violet can provide a clean, fresh, and sophisticated air to a man's cologne, especially when backed by citrus notes at the start.
Valentino uses violet in Uomo (which means Man, in Italian) to great effect with bergamot and vetiver. The combination of citrus, floral notes and dry vetiver makes this an easy perfume to wear casually with jeans or dressed up with a suit.
For Summer:
Summer is all about the beach, and your cologne can be as well. The lavender and geranium here are fresh and clean, but there's also oakmoss and a sea water accord. Aquatic scents like this are ideal to wear after a day spent playing in the ocean.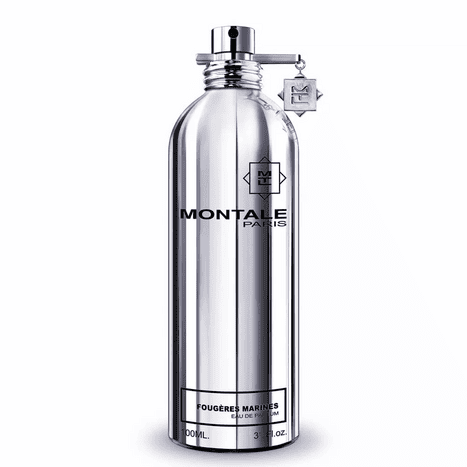 All of these fragrances are just starting points so you have an of what you may like to wear as the year goes on. You may find you are drawn to citrus in colder months, or maybe you and patchouli get along great in July, so feel free to experiment.
Just remember, guys: if your S.O. says it's a go, it's a go. Sometimes, it's just that simple.