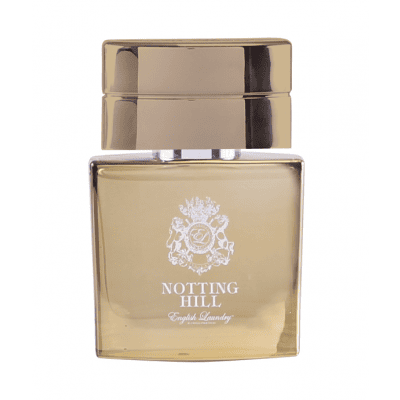 Like its fellow fashion brand, English Laundry fragrances have become a cult success in the US as well as around the globe.
Gaining popularity for the creation of fragrances that encapsulate sophistication and luxury neatly wrapped in an abundance of English charm, English Laundry has created a new scent for the modern, fashionable male in Notting Hill for men.
Created as a salute to London's posh and enchanting Notting Hill area, this fragrance is a scented homage to style, the gentleman's way.
Destined to be an instant classic that stands the test of time, Notting Hill is the ultimate in culture and elegance.
Bergamot, lemon and lime introduce the fragrance and entice the skin before notes of jasmine and peppercorn start to unfold.
An arresting mix of cedar, sandalwood, amber and musk complete this luxurious, memorable scent.
This English Laundry offspring must be in rotation of everyone who fancies a scented crash course in English sophistication.
TRY ME AT SCENTBIRD FOR JUST 14.95$/MONTH
What's a gentleman without a style? Get yours at Scentbird. Add Notting Hill to your queue right away!
Scentbird is a luxury fragrance subscription service that sends you a 30-day supply of a fragrance of your choice for $14.95/month.
You'll receive a selection of fragrances each month for $14.95, and add other scents you want to try to your queue for an upcoming delivery.
For $14.95, Scentbird is your monthly pass to fragrant sophistication and refinement.
To join Scentbird or learn more about this luxurious fragrance please click here