I like how fragrance is like treating yourself, this little extra something that makes me feel like I'm making an effort, Natalia Vodianova, the renowned Russian model told Bee Shapiro, a journalist with NY Times.
According to Vodianova, on the days when you don't feel like putting on makeup, all you need to do is put on your favorite perfume. This is making an effort, telling yourself that you care, not putting yourself on a back burner.
In another interview, the girl with the porcelain skin talked about how fragrance can give a sensual finishing touch to every outfit, every makeup style.
She uses a really interesting trick, one which has become my favorite summer ritual: she sprays a bit of perfume onto her natural-hair hairbrush, which leaves the hair with a light and lovely scent that diffuses in the air with every movement of the head.
If you think this is neat, just wait a second til you read Gabrielle Union's morning fragrance ritual:
"I kind of love I AM Love Chakra Crystal Mist. The label says you're supposed to set your intention with it for the day — don't lose your mind and become a psychotic actor. So I've incorporated it into my routine in the morning. It's like my last little exclamation point to my beauty routine. After I get out of the shower, I walk through this mist of pink rose feeling like Donna Summer."
-Gabrielle Union, as told to NY Times
 Even though  I AM Love Chakra Crystal Mist is not my cup of tea, I recently started to follow Gabrielle's advice and set my intention for the day as I put on my perfume. The words I use are simple: Today is going to be a great day. And you know what? It works.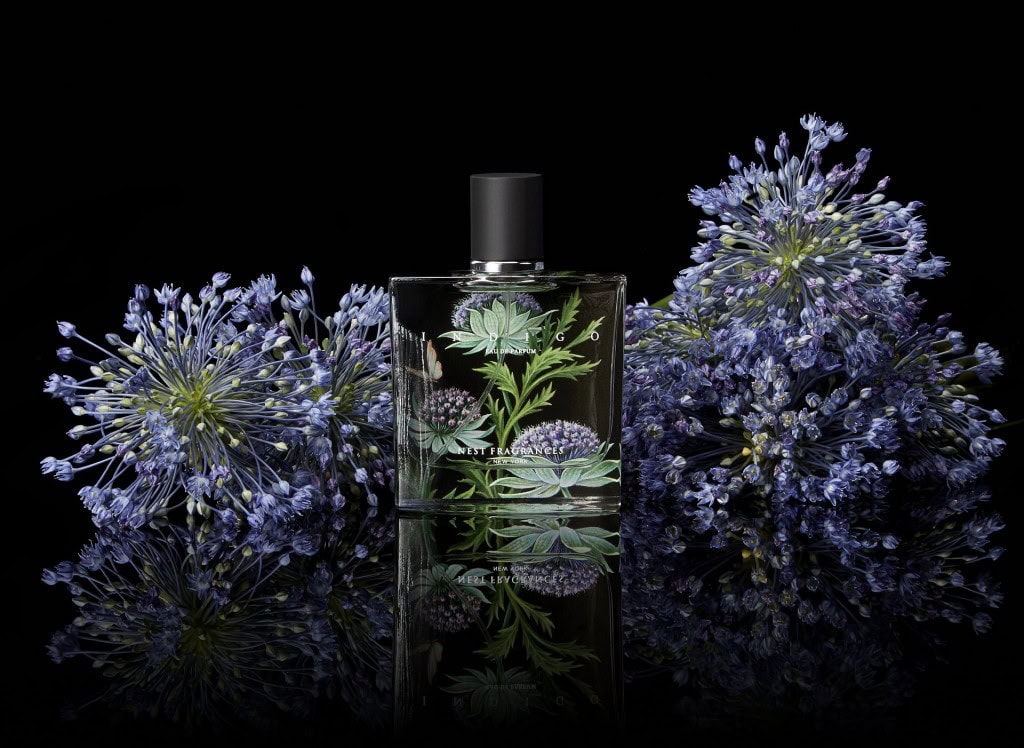 Now every time I apply Indigo by Nest Fragrances I attune myself to more positive vibrations, and that is always a good thing.
Still, if you think Gabrielle and me talking to ourselves and perfume is weird, take a deep breath and see how innovative Liv Tyler is with perfume application.
"I put little drops on my fingers and put some under my arms and in my belly button. My dad taught me that—if you put it where you heat up, the smell stays with you."
—Liv TYler, as told to ITG
While my little experiment with applying perfume in the armpit area went not so smooth, I loooove her advice on putting a few drops of perfume on the fingertips.
I do this whenever I have a stressful working week, and putting perfume on my fingertips scents everything I touch. I feel like King Midas, except I never regret this gift, and it is short-lived, as I have to wash my hands frequently.
My colleagues compliment the scented document folders I hand over, and many of them prefer to sign the papers with my scented fountain pen. So, thank you Liv Tyler.
So, what are your fragrant rituals? Would you try some of these Fragrant Rituals of Celebrities?
Please, do tell.
And if you feel about perfumes as Uncle Scrooge about his Money-Bin, it is the perfect time to try Scentbird. Scentbird is a luxury fragrance subscription service that sends you a 30-day supply of a designer or niche fragrance of your choice for $14.95/month. Go to www.scentbird.com and discover a whole new way to enjoy perfumes fragrances!