Salvatore Ferragamo
Signorina Misteriosa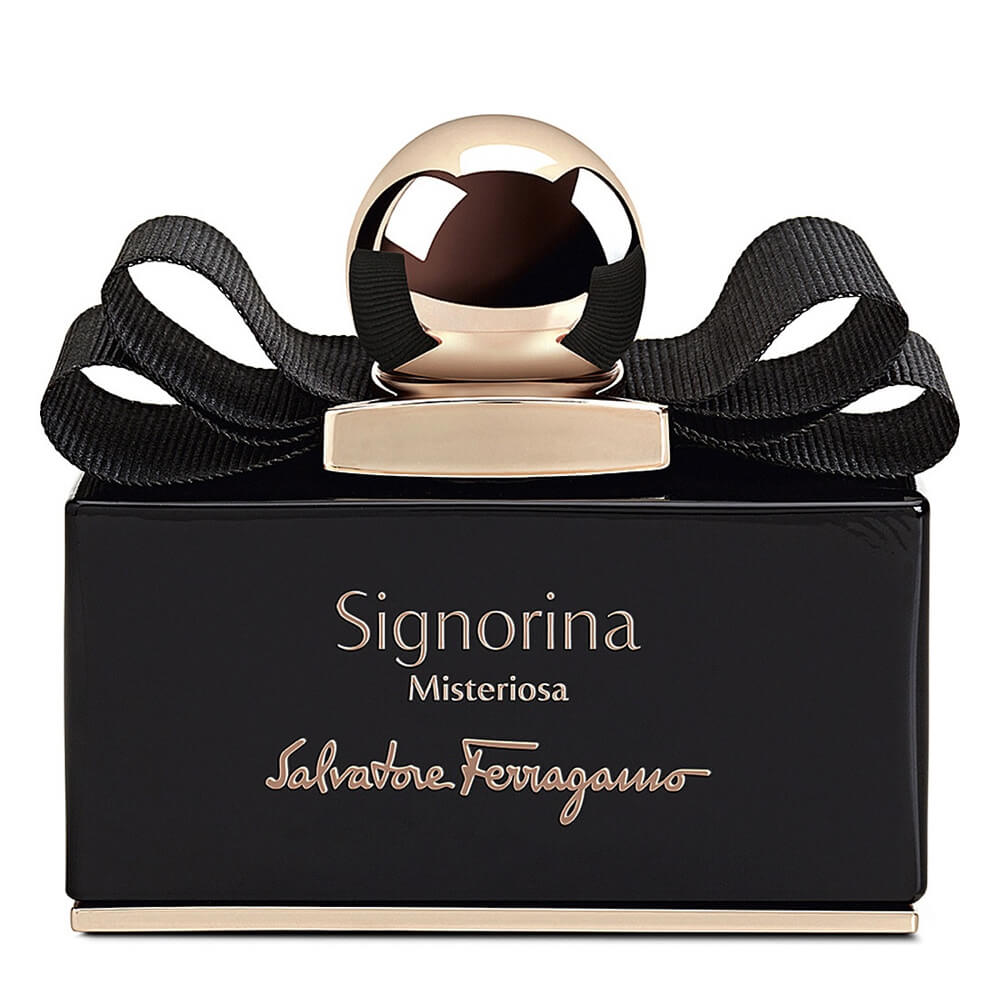 Get a 30-day supply of Signorina Misteriosa
for
$
14.95
Notify me once this scent is available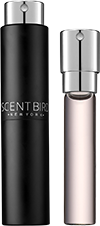 0.27 oz subscription

0.27 oz a la carte
Share and earn free perfume
Notes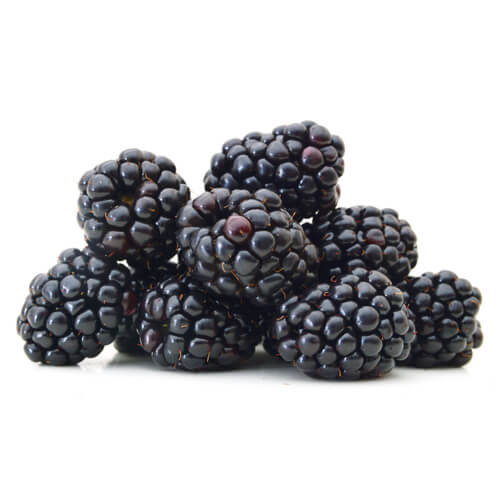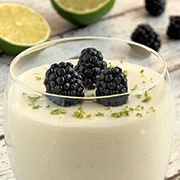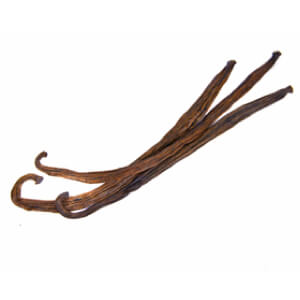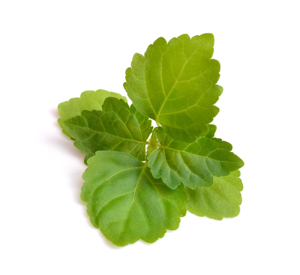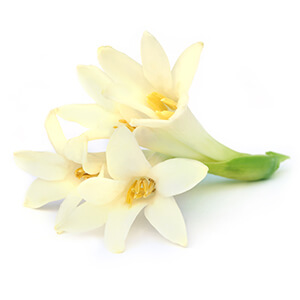 Description
A daring fragrance that frees the secrets of a young woman who dictates the rule of her life.
You may also like
Signorina Misteriosa by Salvatore Ferragamo Reviews
11/11/2017
Smells nice but not for me
11/09/2017
This perfume is the perfect combination of sweet and spicy. Lasts very long. I showered and could still smell an underlying note of it that's how strong it is. I love perfumes like this because I feel like you get your moneys worth.
11/08/2017
Once I stayed this, I loved it. It has been my new GO-TO. My husband loves vanilla so that already wins in his book. Then I smell perfumes, I think of where I would wear them, THIS one makes me think of the Heart of London.
11/05/2017
I really love the sweetness of this scent. It's accompanied by a heavy powder, that does mellow out after a little while. Once the perfume simmers down, you really get to smell the tartness of the berries. After another long while, it becomes much more creamier-though still powdery (best believe the powder isn't going anywhere). It's honestly very reminiscent to 'Flower Bomb". Its heavy and lasts long, so it's great for a night out in Autumn!
11/03/2017
DIDNT LIKE IT WAS LIKE AN OLDER WOMAN SMELL
11/03/2017
Another home run from Salvatore. Sweet, but not cloying. Powdery, but not dowdy. Light, sexy, wearable. I expected the "mystery" aspect of this to be musky or hint at masculine, but it's neither. A solid feminine fragrance.
10/26/2017
This was a nice smelling scent I really liked it but not for me will give to my daughter.
10/25/2017
Wow! I'm loving this fragrance from the first spray. The patchouli, tuberose, vanilla and berry blend well to give a beautiful slightly sweet and earthy scent.
10/17/2017
I really wanted to love this perfume based on all the wonderful reviews, but alas, it was far too sweet for me. In the bottle, it smells quite lovely, but on my skin, it translates sickly sweet and gave me a headache. It could very well just be how it blends with my own body chemistry, but I am just not a fan.
10/16/2017
It's a super sweet, powdery scent. It seemed like the scent lasted half my work day. Not bad.
10/09/2017
Smells really good and sweet. Wish the fragrance lasted longer I could barely smell it after a hour.
09/25/2017
Love this scent, sweet and very sensual, I feel so sexy when I wear it. A lot of compliments in only one day of using it.
09/23/2017
My favorite so far! I would never have tried this if I wasn't doing Scentbird. I'm defiantly going to purchase this one
09/05/2017
I love this fragrance
09/05/2017
this scent is sweet but very sophisticated l love it
09/05/2017
It's not awful, but it's too sweet for me.
09/01/2017
It was very sweet! I had hoped for a more ambient and deeper scent but the sweetness of it made me want to wash it off immediately.
08/27/2017
Did not like the scent at all.
08/26/2017
loved it!!! it smells really good and it stays on for a long time i work as a vet tech and i sprayed twice in the morning and when i got home my husband could still smell it! definitely a good buy
08/23/2017
The description was perfect- it's a creamy, powdery blackberry. It's a beautiful perfume. I wouldn't buy a bottle, but I'm glad that I get to wear it this month. It's a more mature smell, which I love!
08/22/2017
I love the scent of this, it makes me feel sexy and bad at the same time lol, i am just in love with how it changes my dull afternoon to a sexy, mysterious one...it is subtle which i love, it doesn't stay all day but not that I can't handle, my new signature scent...for now ♥️
07/26/2017
This is a sweet, mysterious, sexy aroma. but does not stay long at all. I feel like this scent goes away after 10 mins. Very pretty but no longevity.
07/12/2017
In love with this scent! I use it all the time and always get compliments wearing this!
07/05/2017
Very nice scent
07/04/2017
This is by far one of my favorites, it smells so sweet but not too sweet. The combo of scents makes it perfect. I will be getting an a la carte of this.
06/30/2017
I Luv Luv Luv this perfume and will be purchasing. Its super refreshing and it's just something I would wear.
06/16/2017
SO SAD. I WAS REALLY HOPING THIS WOULD SMELL LIKE IT SAYS BUT NOPE. i THINK IM DONE WITH THIS SCENT BIRD. THEY JUST DONT SEND ANYTHING I LIKE ANYMORE
06/04/2017
I love this scent. This is my new favortie. Sweet scent that lasts a long time. Getting this again next month!
06/03/2017
Such a luxurious and seductive fragrance. It lives up to its name.
05/21/2017
Love this one!!!!
05/06/2017
I love this scent. It isn't over powering. It definitely smells sweet yet earthy and a hint of floral. It has a kind of clean scent. It's everything I've been looking for.
05/06/2017
I was looking forward to this perfume but it was not what I expected. It is kind of sickly sweet, like candy. It does have staying power and the sweetness dies down a bit after a few hours. It gave me a headache. Not for me.
05/05/2017
The longer you wear it, the sweeter it gets! It's long lasting too!
05/03/2017
DEFINITELY one of my favorite scents
05/01/2017
Should a nice smell. Never gets old.
05/01/2017
the smell is amazing, slightly sweet. I get ALOT complements. but doesn't last all day that's the only downside
04/29/2017
Flirty but not too heavy
04/29/2017
Love It! Very Classy. 👠💄👒
03/07/2017
Seriously who wears this yuck!
03/06/2017
Love this! It's a very heavy, sweet scent, but not childish. A couple of sprays lasts all day.
03/06/2017
Love this scent. I love the sweet smell and that on me it last's all day!
03/06/2017
I love this scent for a date night.
03/06/2017
It's sweet it's soft it's a first 💋 kiss- something I'll buy again
03/06/2017
I LOVEEEEEE This Scent. It's so feminine and just absolutely beautiful.
03/05/2017
Such a lovely creamy and tart berry scent.
03/05/2017
I like this sent, it does have a sweet and spicey smell to it though...I can smell it on myself for hours. I'm not sure if I like that, I usually can't smell my favorites all day. It certainly is a strong sent. I haven't had any compliments on it yet. I'm on the fence about purchasing a full bottle.
03/04/2017
This was the first perfume I've tried through Scentbird and I absolutely love it. I'd definitely consider buying the full bottle. It has a rich sweet and spicy scent initially and it settles into a more caramel than vanilla tone. In the middle, it has a grassy/floral note that I'm glad disappears after about 20 minutes. It's long lasting but not overpowering. Work and going out appropriate.
03/04/2017
I love this perfume. It is the best. My fav.
03/02/2017
Love this! Smells like candy!
03/01/2017
My boyfriend loves this smell on me.
03/01/2017
Love this one!!!
02/27/2017
Has a sweet smell with what seems to be citrus. . Great <3 night out
02/06/2017
Love this scent! So sexy and sweet
02/05/2017
Very elegant. Strong for the 1st few minutes then its nice. It didnt last longer than 4hrs though.
02/04/2017
Great perfume, light, stays on all day. I got a lot of compliments
02/04/2017
Far too "mature" smelling.
02/03/2017
Sweet and elegant, beautiful scent
02/03/2017
Very powdery after scent. It's strong, yet elegant. A little too "mature" for my liking but lovely overall. Lasts all day.
02/03/2017
This perfume is sickly sweet. Makes me feel like a 15 year old. My boyfriend didn't like it either. Not refined or classy.
02/03/2017
Soft fragrance would prefer a fresher scent.
02/02/2017
This smells really nice. It's something that I'll probably wear mostly for special occasions, but it's subtle enough that I can get away with also wearing it for everyday. To me it's more of a special occasion type of perfume though.
01/31/2017
I am in love with this scent.
01/30/2017
Absolutely love this fragrance! So far this has been the only fragrance I've bought after receiving the sample.
01/12/2017
I love the scent its not loud,the smell is soft.
01/07/2017
It's pretty.. sweet.. flowery .. some vanilla.. it reminds me of a Paris Hilton perfume..not that it smells like any of hers just in the same family .. I like it .. and it last a good amount of time
01/07/2017
I will repurchase FB. Similar to D&G The One or Guerlain La Petite Robe Noire, but I prefer Signorina Misteriosa for the apricot note.
01/06/2017
It was a nice scent but it was too sweet tarty for me.
01/05/2017
Love this scent!! It's sexy and spicy with a tiny hint of sweet as well. It wears well, not too strong and doesn't completely fade away. It can go for day and night, last a good amount of time. So glad I picked this one!!
01/04/2017
I love this scent it is mysterious and sexy but not too overpowering. It is very versatile and transitions from day to night and vice versa very well. The scent lasts for a while and needs not to be reapplied throughout the day.
01/03/2017
Smells almost like a sweeter version of YSL's Black Opium. However, it doesn't last very long.
12/31/2016
I absolutely love the way this smells. I'm also in my 40s which I mention because this is not a young a flirty smell. It's a I am super feminine woman. I'm not good at describing notes. It had the powdery smell I personally love. Reminded me a bit of Hanae Mori. The white bottle. This perfume designer has become a favorite.
12/31/2016
Very nice to wear for a winter fragrance. It will be one of my favs.
12/31/2016
Love this perfume, woodsy notes skiing with a sweet vanilla
12/27/2016
This perfume is absolutely delightful! It's a sensual floral scent that stays close to the skin. I wish it had more throw, but other than that, I can't complain!
12/21/2016
This one is more interesting than the original Signorina. While it's pleasant, it's not unique for me.
12/13/2016
My new favorite! It's sweet but sexy at the same time. Has a lot of staying power. I've had many compliments on it.
12/07/2016
I love this scent! It's sweet and soft, but also sexy...a very sensual fragrance! It was wonderful right out of the bottle, not overpowering, and lingers nicely.
12/06/2016
Nice scent but strong and a little on the sweeter side
12/04/2016
This is my favorite one so far! I absolutely fell in love with it!
12/02/2016
Perfume smells great, it lasted all night!
12/02/2016
Nice, but nothing special. Not very original.
12/02/2016
Very girly and light. Love it!
12/02/2016
Loveeeeeeeeeeeeeeeeeeeeeeeeeeee
12/02/2016
I loved my scent this month, its very fruity and vanilla scented.
11/30/2016
Absolutely intoxicating, I Love this one!
11/22/2016
This is a very sweet smelling perfume! I absolutely love it. It has a mature, classy scent.
11/19/2016
I wasn't sure how this would smell with the dark bottle, but loved this scent. One spray lasted all day. Not strong has a little spice scent with a sweet ending. Got tons of compliments very surprised. One of my favs now. Maybe not a summer scent but five hearts for the other seasons
11/08/2016
This is definitely a "gourmand" fragrance. I get sweet but "tart" blackberries (not candy sweet) mixed with vanilla whipped cream & a very "soft" patchouli. It's not the knock you over the head patchouli like Thierry Mugler Angel but the "good" patchouli. It keeps this fragrance from being "teenish" & adds some umph to it. It's not dark or mysterious like the name suggests but lovely still. I'm actually going to purchase a full bottle of this.
11/07/2016
Way fruity. Like more then I want it to be.
11/04/2016
I have not tried it yet. I have been out of the country and have not picked up my mail. What sent our you sending me this month?
11/04/2016
I love this scent and it stays all day long! Will be ordering again!
11/04/2016
I had never heard or smelled this before and wasn't too happy with it... I will order only ones I've smelled...
11/04/2016
While this is a nice fragrance, I don't find it original or motivating. It reminds me somewhat of the old Liz Clairborne that was popular in the 1990s, just softer, without as much of a sharp note.
11/03/2016
Perfect fall scent
11/03/2016
This smells amazing very sexy smelling lasts along time only need 2 sprays and last all day !!
11/03/2016
Love the fragrance. It's subtle and last.
11/03/2016
The smell is sweet with a slight musk scent. I really like it, but doesn't last all day. I have been wearing it out at night for dinner instead and not as my daily perfume. Great for dates and special occasions.
11/03/2016
Loved this! And it lady throughout the day!
11/03/2016
This sent was amazing I have received multiple compliments on this sent...
11/02/2016
Like a whole lot best fragrance thus far.
11/01/2016
Omg! This is the most unique perfume ever. I love it!!! Very sexy sweet perfume. The sillage is great! It's a keeper......😆
11/01/2016
This scent is perfect! Sweet and musky.
10/31/2016
smells great, but has a slight musk on the back end
10/31/2016
This is makes me feel elegant and sexy. Absolutely love it!
10/30/2016
very beautiful, sexy scent...I will need more of this once it's gone!!!
10/30/2016
Love it. Not too overbearing, beautiful blackberry lingers long after the other notes have faded.
10/26/2016
I don't like this one. It smelled good in the bottle, but I didn't like it once I sprayed it.
10/26/2016
This is a good fall scent. A little bit goes a long way.
10/26/2016
Lovely scent. Smells like creamy blackberries. great for all occasions.
10/17/2016
I love this scent . Really I love all so far ! I love you scent birdies !
10/15/2016
A little to powdery of a fragrance for me .
10/14/2016
Not a huge fan of this one. The powdery smell was offputting and kind of old lady-ish.
10/03/2016
This is a very classy and sexy smell. It's got little powder scent to it as well. Might have to purchase this one!