Salvatore Ferragamo
Signorina Eleganza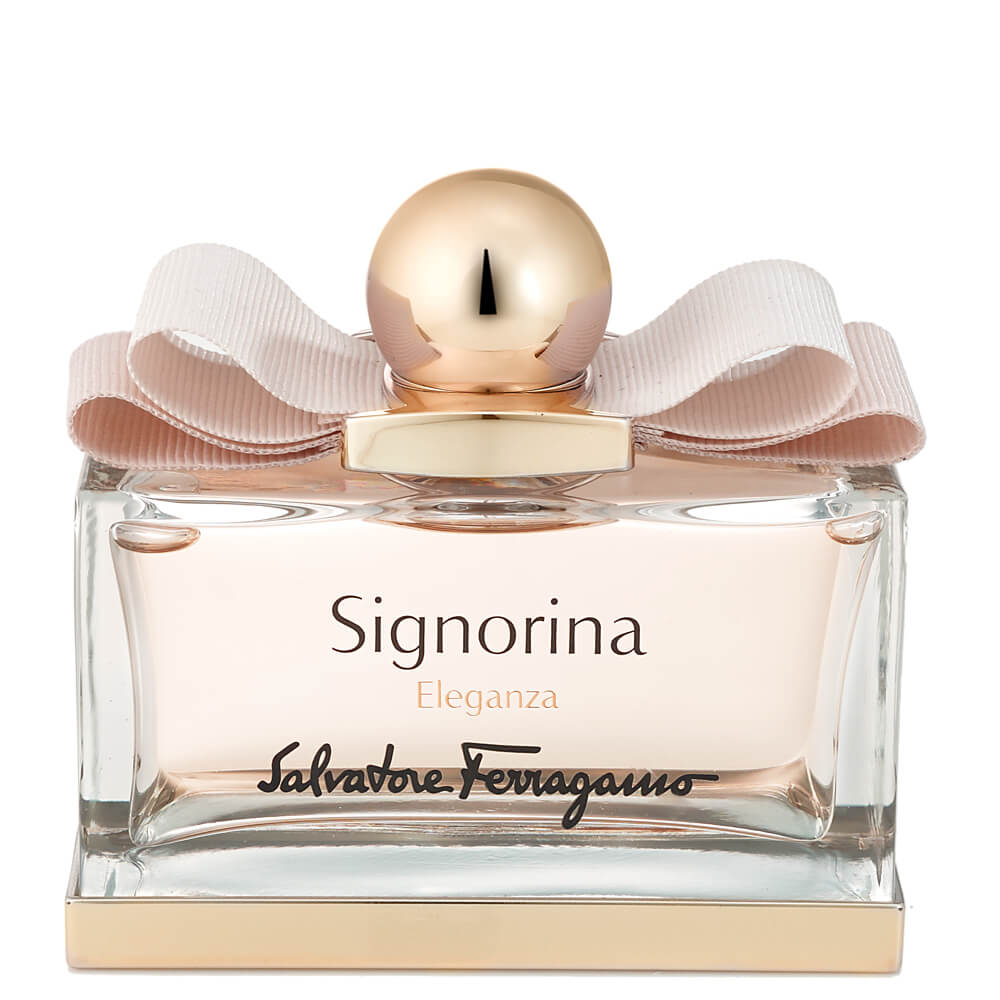 Get a 30-day supply of Signorina Eleganza
for
$
14.95
Notify me once this scent is available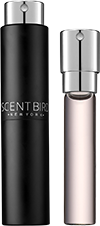 0.27 oz subscription

0.27 oz a la carte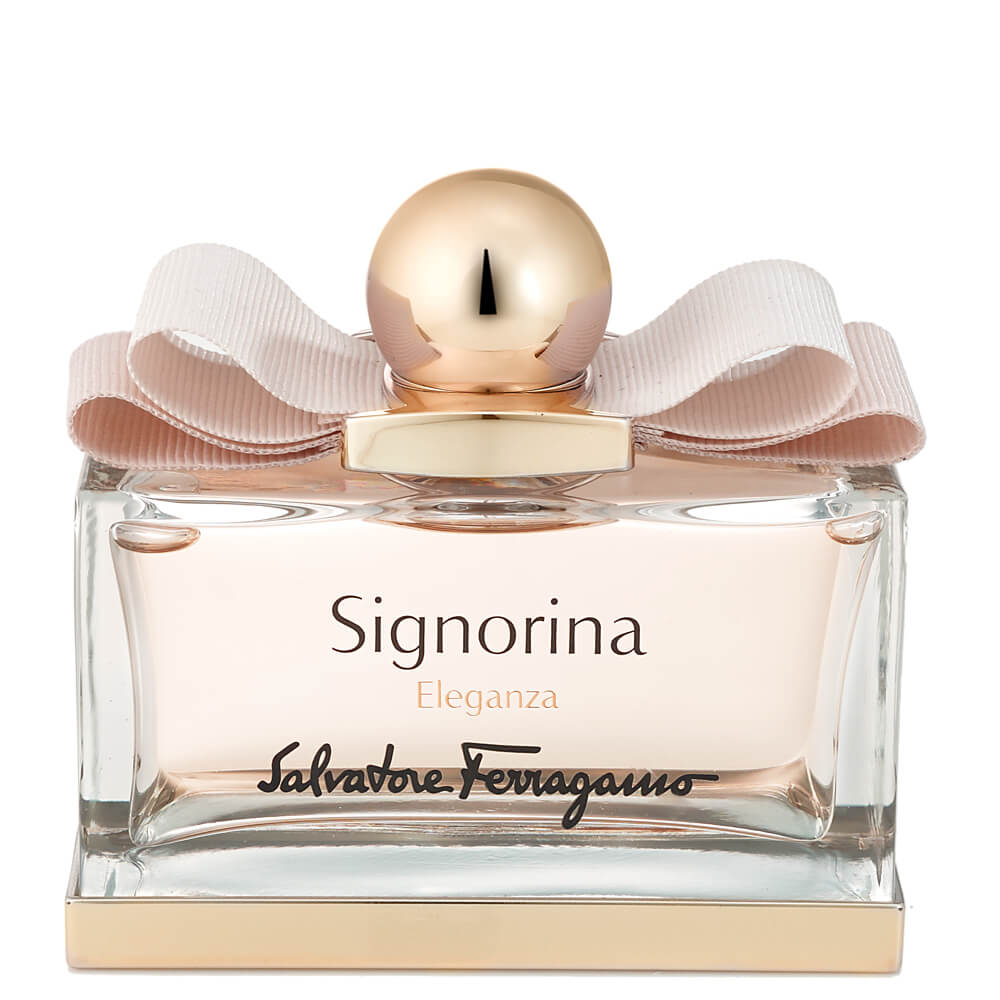 3.4 oz bottle
Share and earn free perfume
Notes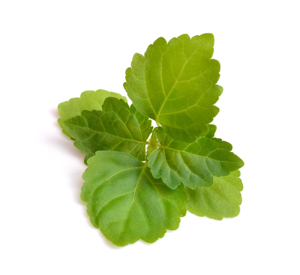 Description
A rich and velvety fragrance that celebrates the most refined and gracefully seducing facet of femininity.
You may also like
Signorina Eleganza by Salvatore Ferragamo Reviews
11/14/2017
Way too strong for me
11/09/2017
I found this scent to be too strong for me. I thought I'd give it a chance and wear it all day to see if it would grow on me, but still didn't like it. A bit too old for my taste.
11/03/2017
It's a very feminine smell. A little strong, but it dries down pretty well.
11/02/2017
This is a very bad smell. It smelled very musty and very strong. Ladies if you like musty smells this is the way to go. It doesn't smell fresh its very strong and it isnt floral.
10/31/2017
This perfume is okay. I'm 19 and I find it to be a little mature for me. I thought this one was gonna be a little sweeter but its more a citrusy/patchouli perfume to me. The dry down is okay, i prefer to spritz this on my wrists because if I find the scent is too strong if I spray it on my neck. I like patchouli in some perfumes but this one just didn't work for me.
10/26/2017
I dont like it at all
10/26/2017
Dont like this one,doesnt smell good too me
10/12/2017
Amazing! My first thought when I wore this scent was I feel fancy and elegant! Like I needed to save it for important events where I needed to present myself as sophisticated
09/27/2017
I found this to be very strong and unpleasant. Distracting even. My family complained.
08/22/2017
Not really the sent for me!
08/16/2017
Nice soft scent, maybe a little too soft
08/05/2017
Loved the perfume! It is an awesome everyday scent !
08/03/2017
Absolutely Love
08/02/2017
The best ever I remember first smelling this scent at my job at Bloomingdales a few years ago and I found it here. It's one of my favorite scents ever.
08/02/2017
I thought it was a beautiful scent.
08/01/2017
It's growing on me was not a fan at first sniff
07/21/2017
Perfume for offices or church, wouldn't wear on a date. Smells suitable for older woman.
06/04/2017
Please, if you are a woman under the age of 50, and do not like old Chanel, church smelling perfumes, DO NOT ORDER THIS! I thought I would try something different, and wahla! Instant Granny. It does have a very strong silage, and lasts FOREVER (even after you shower) Maybe it was just my body chemistry, but I doubt it....
06/03/2017
This is not the scent I chose. What's the point in me selecting if you're going to send me what you want. This is my 3rd complaint. Scent is ok. Just NOT what I chose.
06/02/2017
not my favorite very strong
05/25/2017
I fell in love with this one! This one has moved up to my number one! I will be ordering this one again.❤️❤️❤️❤️❤️
05/04/2017
A funny scent. Originally thought it wasn't a great match, but tried it a second time... and a third... and a fourth... have worn it every day since I got it and it's grown on me. I have that weird pH thing where all scents change drastically on me, so once it's on me it smells like roses and pepper/musk which is a combo I would normally never go for in a million years but somehow is just light enough to not give me a migraine and the combo somehow works perfectly. Mature without being "old-lady", not too heavy on the musk or the rose, makes me feel "grown up." High praise for a scent like this considering I'm a die-hard fruity perfume type. I will be purchasing a full-size of this, it's definitely a new favorite. Trying another perfume from this line next month, am now excited to see what that one is like!
03/06/2017
The smell is nice, but didn't make me smell twice. I think its a clean smell, good for the office, but doesn't stick out too much to me. Like a muted floral.
03/06/2017
Love the smell!!!
03/06/2017
HATE THIS ONE, SMELLS STRONG AND LIKE A ELDERLY PERSONS PERFUME.
03/04/2017
Love this one!!!
02/04/2017
Not for me personally but a ok fragrance
02/04/2017
Loved it, got a lot of comments. Smell last all day. Started strong and ended strong
02/03/2017
Nice, but not quite my style.
02/03/2017
It's nice... but not for me.
02/02/2017
A Big No for Me! Smell is too strong and it smells old! Which is why I was really looking forward to January's and my package came in Empty!
01/09/2017
Another lovely scent. Very soft and not to overwhelming.
01/01/2017
It is very sweet, but too much for my taste.
12/31/2016
Love it 👍...!!!
12/31/2016
Did not really care for this. This was not something I chose, so really disappointed.
12/24/2016
I couldn't remember which fragrance I got with my Scentbird order but on the first spritz I knew it was something that smelled expensive and refined. The first note is a little assertive but it draws you in and the way it smells even an hour or two later is marvelously, dreamily decadent. I will definitely buy this fragrance after this scentbird sample!
12/17/2016
This is just abosolutely delicious. The best perfume I have had since may when I subscribed. Very comparable to Miss Dior. It's just yummy and the compliments I get are constant
12/15/2016
I really have enjoyed this perfume! It has a very intriguing scent that lasts throughout the entire day! This will definitely be on my Christmas wish list!
12/10/2016
Loved this one! Perfect for everyday, not too strong and lasted all day.
12/08/2016
Loved it ! Subtle not strong ❣️
12/02/2016
Absolutely love the smell
11/29/2016
This scent completely surprised me! It's layered so well that throughout the day I experience different subtle parts at each time of day. When it's freshly applied, it's very spicy and a little sweet. As it tones, there is a hint of really clean and fresh. Overall, even with the spicy and sweet, this perfume doesn't overpower and is a head turner.
11/29/2016
I got a few compliments while wearing this.
11/12/2016
Spicy/perfumy, smells like old perfume, it does smell expensive, old lady smell
11/11/2016
This perfume is fantastic. There is a hint of citrus and you really get the smell of like a honey DePere coming through but it still has a spicy more with the sent to it so it's not overbearing the sweet and floral. It lasted all day long and actually into the next day with two sprays. I do notice it slightly adapt to your skin chemistry so when I wore it it's mobile little different than a friend who tried it on. I absolutely love this thank you for the suggestion
11/08/2016
I love this perfume. I will be getting the bigger bottle
11/03/2016
Smells great, very bold but just a bit old lady-ish. Lasts all day which is nice.
11/02/2016
Very nice!! Soft scent, but very long lasting!
11/02/2016
Awful too strong
11/01/2016
It smells like a holiday perfume... like a little strong and spicy sweet. I don't hate it, but I don't love it.
10/29/2016
Awful. So strong.
10/05/2016
Really liked this scent!!!
10/04/2016
Def didn't like this scent smells like something my mother would wear.
10/01/2016
Not really me !
10/01/2016
I absolutely love this one
09/30/2016
lovely perfume and smell so good!
09/30/2016
Love this. Will re-order. Nice elegant scent.
09/29/2016
Oh this is some stinky perfume!!
09/26/2016
Love, love, love!! It's elegant and sophisticated but a little sensual at the same time. It's a little strong at first but then it settles and lasts all day. It's wonderful!
09/16/2016
not a favorite for me
09/16/2016
Not a favorite for me!
09/05/2016
This fragrance is perfect for office - sophisticated.
09/02/2016
I really like this scent. I've gotten it twice and I've even bought a larger one.
08/31/2016
Smells amazing
08/30/2016
Very nice sofisticated scent.
08/30/2016
I absolutely love it!
08/08/2016
Not horrible but far from being something I'd purchase. Definitely a mature/serious scent. I actually smelled it and didn't even care to wear it. After 2 weeks I eventually said "Ok, I'll try it out" and was pleasantly surprised at how much better it smelled (after about 5 hours) lol it took a while to calm down and air out. When 1st put on it's something your grandmother would wear to church...after 5 hours it's something your mom would wear to church (my mom is 50, my grandma is 82). 2 stars is the best I can do folks. I'm 27.
08/02/2016
Love it! Soft and powdery!
07/05/2016
Love the scent of this one. I can wear it to work n date night as well
07/03/2016
do not like this scent. smells like an old lady's scent
07/03/2016
Not really liking the smell too strong..
07/02/2016
One of my favorite scent so far and I love it!! Very elegant and will last all day. I had my friends tried this and they them self was in love.
07/01/2016
Loved it! Very elegant!
06/27/2016
This one isn't for me. The is to much floral in it for me. It is a very strong scent, which I usually love, but this one is just not for me.
06/27/2016
It is an older smell. Powdery with a hints of sweet. Giving this to my grandmother she will love it. Me not so much
06/08/2016
Smelled like old lady
06/01/2016
It's sophisticated but flirty, love the longevity of the sillage. Not an everyday kind of scent, though, I'd wear it on a date or an evening outing.
05/31/2016
I finally found the scent I have been looking for, for years. It's everything that I wanted in a scent. Elegant, young, classy, and long lasting. Not too fruity or gourmand. It's beautiful. I bought a full size bottle of this and am in love. Thank you Scent bird for offering this scent. I would've never tried it if I hadn't gotten it from your site.
05/06/2016
LOVE THIS SMELL! light and powdery
05/06/2016
This perfume opens with bright and juicy grapefruit and dries down to a classy and feminine scent. It is long lasting but not overpowering. I think this scent would be good for wearing to the office or formal events, and is lovely to wear in the spring.
05/06/2016
one of my fav scents. love!
05/06/2016
Love it! It's elegant and perfect for spring.
04/27/2016
It's a very beautiful and sutle smell, right when you spray it, it seems like it's to strong but it really isn't. It's a mature smell defiantly for a dinner or a small gathering. I would buy it just so my collection has a sutle classy go out to eat with my parents or mother in law fragrance.
04/14/2016
Very strong Musky scent, everyone says it smells like flowers but I def didn't get this memo. Smells like an older women perfume, I'm not a fan of it and def will not be buying. Maybe it's the patchoulli, IDK but whatever it is it isn't right for me.
04/01/2016
It was different and okay for work not to strong.
03/30/2016
I love this scent. When I wear it everyone ask me what I'm wearing!!!!
03/29/2016
Very nice not too flower like scent.
02/29/2016
Definitely will purchase. Excellent and lasting aroma
02/29/2016
didn't like it at all..... just not my scent
02/20/2016
Love this cent. I will be purchasing.
02/10/2016
This perfume had a heavy musky scent, it would be good to wear on a special night out. It had a passion fruit type smell which was a nice finish. I wouldn't have purchased it myself though.
02/05/2016
Love, love, love this perfume!!!! It smells so good, I feel super sexy wearing this.
02/05/2016
Strong. it's just ok
02/03/2016
Absolutely LOVE this!!! I received so many compliments! I will be purchasing this perfume. Thank you Sent Bird!
02/02/2016
The scent is nice but it doesn't seem to last very long.
02/01/2016
spicy and good
01/29/2016
A mature scent. Musky untones. Not for me but does smells nice.
01/29/2016
LOVE THIS SCENT! Super elegant but young
01/29/2016
LOVE THIS SCENT. Super elegant but young
01/13/2016
Older, elegant, sophisticated scent. I like it but it's not for me personally. Maybe a gift for mom next holiday season.
01/05/2016
I love it for a night out. Elegant and feminine.
01/05/2016
This smells like old lady perfume. I did not like it at all. :(
01/04/2016
Very elegant fragrance
01/04/2016
very musky and strong
12/30/2015
Did not care for the smell at all!
12/29/2015
Excellent perfume!!! Great scent!!!
12/29/2015
Love it! Getting compliments as we speak ;)
12/12/2015
Not my favorite perfume, but still smells really good. I think this is just not flowery enough for me.
12/09/2015
I really like this scent, but for some reason, it's more appealing on a man than a woman. My son and husband wore it and it smelled way better on them than it did on me, but that's just my opinion.
12/08/2015
Smells good but like they say very little goes a long way
12/08/2015
Loved this scent, warm , strong woman !
12/04/2015
Great scent for going out. Love it
12/01/2015
I love the original version of this perfume. It is so soft and feminine. However; the sample I received of this smelled nothing like the original. Sadly, this fragrance is going to go to waste because I just cannot get over the unpleasantness of the smell of it.
11/30/2015
I absolutely adore this fragrance and I am very excited to enjoy it.
11/29/2015
I'm in love with this scent
11/25/2015
Peppery like vintage perfumes. Not for me.
11/24/2015
Not for me. Smells like an old lady. But have to say it does last awhile.
11/19/2015
I personally love this perfume! It is very warm and long lasting!
11/17/2015
SF perfume have a DNA that is truly unique. Love this one ... of the many SF i own :)
11/16/2015
It wasn't what i expected!! I didn't like the smell it was too strong for me
11/13/2015
I didn't care for how this fragrance dried down. It went from juicy fresh to scratchy dry patchouli. I'm not crazy about it.
11/02/2015
I love it ... its a fresh clean smell .
11/01/2015
I haven't had the chance to really wear it. But my initial thoughts are that it smells better once it settles into your body oils
10/29/2015
Very beautiful, soft, floral scent
10/29/2015
Love the smell! Every time I wore it, someone asked me what perfume am I wearing 😀.
10/29/2015
This fragrance is a lovely, romantic floral, without being too sweet.
10/29/2015
Gorgeous scent.
10/29/2015
this scent is one of the best I have ever known! I am an older woman and have tried many fragrances, and this stands above the rest!! will definitely get again!
10/14/2015
SF is truly grown woman scent with a playful girlish charm. Def one of my GoTos
10/12/2015
I love it! I thought nothing could get better than my Flowerbomb until I got this. Very sophisticated. If you love Vicktor & Rolf's Flowerbomb then you will like this. Very strong scent, made for the grown and sexy.
10/02/2015
It's smells too strong for me. Just not the scent for me.
10/02/2015
I love this perfume--- Metaphorically I'd describe it as exotic roses, satin and pearls! LOL I know it sounds strange but if you've tried the perfume you know exactly what I mean :) Smells expensive and I feel like royalty when I wear it. Need I say more? :)
10/02/2015
I love this scent! Not over powering and worked well with my body chemistry
09/30/2015
Uuuhhhhhmazing!!! Omg! It's similar to Flowerbomb but a little smokier. You could say it's in the same family as La Vie Est Belle by Lancôme. Yummmm!
09/30/2015
One of my favorites, so boss it shows. Seriously.
09/19/2015
This is beautiful! I love it! I was surprised that it's exactly what I wanted in a perfume without trying hard to find it. It's so sophisticated and elegant, I would spend money for a full sized version. It's gorgeous!
08/30/2015
This sophisticated scent would be good for the office; however, its longevity was very weak. I barely smelled it within an hour of spraying it! The sillage seems to be low as well, but who could tell if the scent evaporated so quickly? I wouldn't consider buying a full-sized bottle of this perfume.
08/29/2015
I really like this smell, however, I thought it was a little bit to strong. I love that it lasts for a long time and it'll be perfect for fall.
08/19/2015
Beautiful scent! Very elegant, sophisticated and long lasting. I am very happy to discover it. Will buy a big bottle!
08/04/2015
I just love this scent... I want a big bottle of it!!!!! :-)