Salvatore Ferragamo
Incanto Charms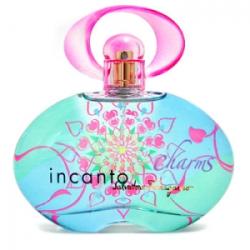 Get a 30-day supply of Incanto Charms
for
$
14.95
Notify me once this scent is available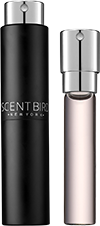 0.27 oz subscription

0.27 oz a la carte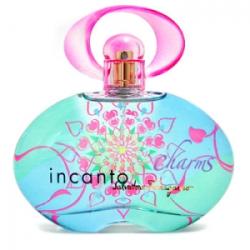 3.4 oz bottle
Share and earn free perfume
Notes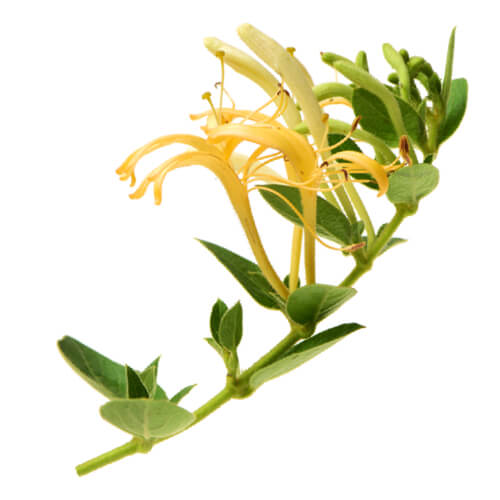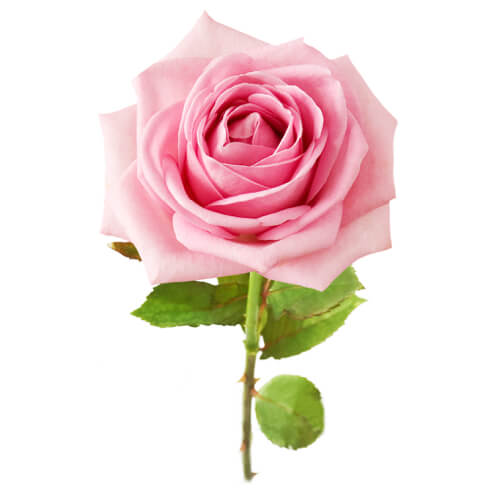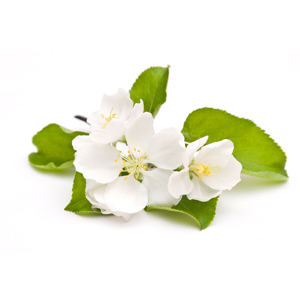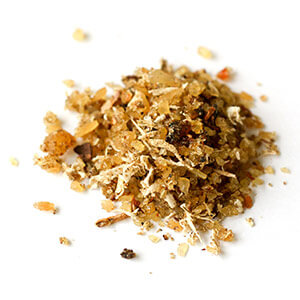 Description
Incanto Charms limited edition is a floral-fruity fantasy, sweet and colorfull. It opens with passionfruit and honeysuckle. At its heart, a perfect union of Turkish rose and jasmine. Woody-musky trail is light and comfortable.
You may also like
Incanto Charms by Salvatore Ferragamo Reviews
01/15/2017
I really enjoy the smell its very crisp clean and subtle.
01/13/2017
Clean, fresh and crisp. A very happy, day time scent. I love it!
01/13/2017
I like this scent. It is clean and fresh. I think it's good for younger (maybe 45 and under crowd) but that's just my opinion. It is a little sweet, but not overpowering. I didn't notice how long it lasted on me, but that usually isn't a problem for me. I will probably not purchase the full size bottle, unless I found a really good deal.
01/11/2017
love love love this scent - this was my 1st from scentbird and i wear it almost every day - i just might need to purchase the big bottle soon
01/08/2017
love the scent!! and it lasts a long time. very happy with it.
01/07/2017
Sweet clean smell, love it
01/03/2017
It's nice I like the fresh floral fragrance but it doesn't last very long which is disappointing. And I haven't received one compliments while wearing it. :(
01/02/2017
Horrible!! I have not like any i have recieved but one. This smells like bathroom cleaner. Nothing in the description is NOT correct at all!! Do not get this one.
01/01/2017
Nice smell. Just wish it was a little softer and fruitier. Does not last very long.
01/01/2017
Love this smell
01/01/2017
It OK very fragrant, I'm willing to give it a try.
12/31/2016
Not for a younger person.
12/31/2016
This is a very flowery scent ..it's a little over whelping & reminded me of old lady perfume lol
12/31/2016
Light and very nice.
12/31/2016
I love this scent it is light and perfect for anytime
12/31/2016
Very fragrant but not my favorite.
12/31/2016
Love this scent...... def buying it. Light scent that stays with you all day.
12/31/2016
My favorite scent yet
12/30/2016
Floral and slightly sweet and powdery. Would by again!
12/30/2016
Its okay but not as strong of a scent as I hoped. I would have to use a lot for you even to really be able to smell it. Too lightweight for my liking.
12/29/2016
It smells like an old lady perfume.
12/21/2016
I like the smell but it took me a little while to actually decide I like it. Everyone says it's fruity but I smell more of a clean floral smell rather than sweet. Smells good but doesn't last long!
12/10/2016
I've been looking for a new fragrance for a year and this is finally it! I really like it!
12/07/2016
Loved this smell
12/05/2016
Love this scent
12/05/2016
It is a nice scent
12/05/2016
Love the smell of this. Clean and a little sweet, but not over powering. I get compliments on this perfume.
12/05/2016
Its a nice scent but doesnt last long..but i havnt had any yet that does!
12/04/2016
I didn't receive this scent. I received something else that I adored.
12/02/2016
It smells good! It's just very teeny and doesn't last long!
12/01/2016
Nice, soft fragrance.
12/01/2016
Love the scent but the fragrance doesn't last long
12/01/2016
Smells so sweet! Love it!
12/01/2016
I LOVE Salvatore Ferragamo's Incanto line. Charms is now my absolute favorite. It does not last all day, but it smells so good that I have problem freshening up during the day. I plan to purchase the full size bottle.
11/10/2016
OMG I looooove this scent. It can be worn in the day or at night. Very sweet and clean. More for the spring time I would think.
11/07/2016
This fragrance is so light and delicious! I love love love it! It's subtle and fresh and every time I walk past someone at the office they inhale and ask me what I'm wearing. This fragrance is perfect for every day and office wear because it's soft and not overpowering.
11/04/2016
I so much love the smell.
11/02/2016
I LOVE THIS PERFUME!!! It fits me perfectly. I can't wait to see what I get next!
11/02/2016
This is not what was sent to me so I cannot rate it
11/02/2016
Love this sweet floral scent, its a good everyday perfume
11/02/2016
Fun and sweet describes this fragrance! I love it!
11/01/2016
I didn't care for this perfume at all. I'm wondering if it's the passion fruit that I don't like.
11/01/2016
This is a nice light scent.
11/01/2016
I highly enjoy this perfume... I can't put my finger on it but it's so good.
11/01/2016
This scent! I absolutely love! It's has the light smell to it. NOT over barring like other perfumes I have tried before!
11/01/2016
Incanto Charms has been a favorites of mine for years a very bright and sunny scent very girly sweet scent that lasts all day!! Love it!!
10/31/2016
Love this scent. Light and delightful
10/31/2016
My fav so far !!
10/31/2016
LOVE THIS. I can't wait to try more like this one!
10/26/2016
It was a very pretty floral perfume. Not my favorite for every day but I will wear it on special occasions.
10/19/2016
Beautiful fresh scent. But doesn't last long.
10/14/2016
I decided to retry this, since my sample is still mostly full. Still find it way too sweet! It smells exactly like the glittery lip gloss I used to get from Claire's. I might have liked this as a teenager, but I don't think it has an edge over the cheaper but similar scents from Bath & Body Works. Fruity candy that fades fairly quickly.
10/07/2016
I love this perfume! Very clean and fresh smelling. Only bad thing is it doesn't last long at at all. It's not a perfume that someone asks "what perfume are you wearing?" Because they can't smell it...but it still smells great!
10/06/2016
I love this scent! One of my top 5, clean and crisp.
10/04/2016
Smells wonderful! great for evening and romance!
10/03/2016
I love this scent it so sweet and floral.
10/03/2016
Good smell, not one that I would use everyday, though.
10/03/2016
The scent is light yet inviting. I would recommend it for people who like light pleasant perfumes.
10/02/2016
A sweet scent, not overpowering but it doens't last long enough for me.
10/02/2016
I LOVE THIS SCENT!!!! My new Fave!!
10/01/2016
My new favorite perfume!!!
10/01/2016
I really enjoyed the scent. Out was different, but addicting. However, i gave it only 3 stars because it doesn't have a strong staying power. It fades quickly.
10/01/2016
Smells great but does not last more than 3 hours.
09/29/2016
I loved the smell of this SO MUCH, I had them send it the next month too. Try it, I guarantee you'll love it :)
09/29/2016
This was not in my queue. Smelled like citronella in my opinion. I wasn't a fan.
09/23/2016
So feminine so chic I LOVE IT !!!!!!
09/08/2016
lovely scent but not a fav
09/06/2016
nothing special, not annoying
09/04/2016
Smells good but, it is light and faint.
09/03/2016
This scent was very thick and full doesn't last long. Reminded me of play perfum I would get as a child. I couldn't decifer one flower from a spice or a fruit. Very overpowering I did not enjoy this type of heaviness in a supposed light a fresh scent.
09/02/2016
Smells really good! I recommend!
09/02/2016
I like it but I am not in love with it. I like sweeter smelling perfumes and this was more of a clean scent. Not bad though, but I probably wouldn't buy a whole bottle of it.
09/02/2016
Just love it! Perfect scent for me!
09/02/2016
This smells good, but has more of a floral scent than I would like. I wouldn't have normally chosen this scent for myself. It does have a very nice clean scent to it though.
09/01/2016
I really like the subtle complexity. It is fruity and floral without being too sweet. The smell makes me think of an Italian women walking down the street smiling and talking with her hands.
08/31/2016
Absolutely adore this fragrance, it is definelty very floral yet has a crisp almost citrusy undertone. Great for Spring and daytime wear!
08/31/2016
Very strong scent that fades very quickly. Does not last. Was very disappointed with this perfume. The scent was not close at all to the description. Closer to a room freshener scent versus perfume aroma.
08/30/2016
Nice scent but doesn't last very long. Not very strong either. Good if you like a light scent.
08/30/2016
this perfume smells awesome! Iove how mellow it is after its sprayed on for a few;))
08/30/2016
This perfume is too strong for me plus it's citrusy.
08/30/2016
Pretty amazing. A sweet, candy like smell.
08/29/2016
Not bad just not notable. Not my cup of tea. Thought based on the notes I would like it. Also full bottle can be found in excess at my local TJ Maxx for 19.99, so also a poor value.
08/26/2016
I like this perfume, but it is not very fruity; more floral. It also doesn't last very long.
08/24/2016
This smells great, but it doesn't last long at all. After about 15 minutes I couldn't even tell I was wearing it. That was very disappointing!
08/24/2016
It smells great, but it doesn't last at all. I barely smell it after about 15 minutes. This won't be one I get again
08/23/2016
Fruity, sweet, and floral. It's too fruity for my taste
08/22/2016
While this is a nice enough smelling perfume, I was disappointed as it's definitely not sweet or fruity. This is a floral perfume.
08/20/2016
Light and sweet! Very flirty!
08/05/2016
Smells amazing!
08/05/2016
It's smells great
08/04/2016
Nice light scent that has a fruity smell. It is nice that it's light, but it wears off too quickly.
08/03/2016
Oh my, the best thing I have ever smelled. The only problem is that it only last me for like 15 minutes. That's a no no in my book, but it smells incredible.
08/01/2016
Light floral scent is perfect for everyday.
07/31/2016
I love this scent on me. However the insert doesn't fit in the scentbird sleeve.
07/31/2016
This perfume goes on quite strong! However, it does mellow out after a while to the point that I can't even smell the fragrance after a couple hours. If it didn't dissipate, it would definitely give me a headache. If you are sensitive to fragrances, stay away from this one.
07/31/2016
This goes on strong, but doesn't give me a headache like other strong fruity/florals tend to do. The scent has good staying power and doesn't fade into something too powdery.
07/31/2016
Nice floral notes. Perfect summer scent
07/30/2016
This perfume is spicier than I expected. It isn't bad but it also doesn't make me feel like I want to walk around and sniff myself all day either. So I like that I got it but don't feel the need to buy a bottle.
07/30/2016
Amazing and a very professional scent and seductive. Love it!!!!!
07/29/2016
I liked this but it's not my favorite so far. It's very light and sweet though.
07/15/2016
Love it. Fresh, light, and sweet. My daughter and me wear it everywhere.
07/12/2016
This smells UH-MAZING! Love it, so light and fresh!
07/07/2016
Not bad for summer scent. Sweet flirty I can see myself wearing this during day even for gym. Not for night time out though the scent is not sophisticated enough but very pleasant scent.
07/04/2016
Light, sharp, spicy scent.
07/04/2016
LOVVVVE this scent! So sweet and fresh,
07/03/2016
This scent is so fresh and light with a hint of citrus from the bergamot. So very nice to wear for any occasion. I received many compliments on this scent.
07/02/2016
One of my favorites.
07/01/2016
Loved this scent, but wish it stayed longer.
07/01/2016
I had this scent years ago and loved it...I'm glad that I still enjoy it!
07/01/2016
Very Fruity smell....definitely a spring/summer scent...light smell...will agree that it did fade fast ...smell didn't last ...on me 💕
06/30/2016
I am not in love with the scent but it is nice and stays with me all day.....
06/29/2016
This is such an elegant scent. I love how it makes me feel. I also feel comfortable wearing it for a nice dinner or with jeans.
06/23/2016
So sweet, you want to lick it ;) Fun for summer and daytime!
06/20/2016
I was surprised. I thought this may be more floral, but it has a wonderful sweet citrus scent. It's a great perfume for spring and summer!
06/08/2016
Love this fragrance, so citrucy and fresh. Clean scent that can be worn daytime any season. If you like fresh/clean/fruity scents this is it.
06/06/2016
It's nice. It is an everyday scent. I'd want something else for going out or special occasions
06/03/2016
It's nice, not my favorite...maybe not sweet enough for me.
06/03/2016
I love this scent!!!
06/01/2016
I really like this one. Its very fragrant with a nice strong floral scent but not too sweet. It lasts me half the day but smells better and better the longer it sits.
05/31/2016
Light, fruity smell but not too young smelling. Would order again.
05/30/2016
I love this scent! I think I found my new favorite.
05/07/2016
This scent was very fresh and clean. I really liked it, but I'm still searching for THE ONE!
05/05/2016
This fragrance is bold yet subtle. It's not overwhelming and is a scent that turns into a classic go-to fragrance for a night on the town, a business meeting, or date night.
05/03/2016
Smelled nice, very light and clean. Does have a bit of a chemical smell at first. My only problem with it was that it faded incredibly fast. Within just a few hours, it was no longer detectable at all on me. I probably won't use it again just for that reason.
05/01/2016
I loved this scent! It was light, yet scent full. Semi smelling like cotton candy, light floral, and sweet musk this is the perfect summer or bedtime scent. I am seriously considering purchasing the full bottle of this scent or at the very least putting this in my wardrobe again!
05/01/2016
very light sweet and clean smelling
04/29/2016
This has a very unique and a little strange scent. It lasts FOREVER, but it smells a little chemical-y if over-applied. It's pretty strong, so I mix it with a sweeter/lighter scent and the combo is usually very nice.
04/27/2016
I love, love, love this scent. I received so many compliments today on how good this smelled. And for me it lasted all day.
04/13/2016
Love this scent. Its a feminine floral, which I adore. The first few minutes of applying it smells very strong but it calms down quickly. I adore the hint of honeysuckle that peeks out.
04/05/2016
Smells innocent ,
04/03/2016
Great! Sweet floral but not overpowering
03/30/2016
Love this scent, lasts very well.
03/29/2016
I really like it. Its fun and flirty!
03/29/2016
Too flowery and strong for my liking.
03/29/2016
Way too flowery for my taste. Something to be worn in high school, not for a 30 something year old.
03/22/2016
Can't decide how I feel about it. Hated it at first smell but kinda loved it at second (worn different times). It's a flirty fruity-ish but also very clean scent. Maybe a little too mature for. No lasting power at all. Lasts maybe 1 hr.
02/29/2016
One of my faves!
02/23/2016
Light, soft, fruity smell that is not too sweet.
02/19/2016
love the smell
02/06/2016
I liked it nice scent
02/03/2016
This is by far my favorite of the ones that I have received so far. My kind of fragrance - light, fun, flirty and sweet. LOVE IT!
02/02/2016
I love this scent!
01/29/2016
I really like this perfume. It is bright and friendly without being an overpowering floral..
01/26/2016
This is pretty, but way too sweet and fruity for me.
01/05/2016
I like this scent a lot, my only flaw is that it's too strong. The fine notes of green apple is intense and wonderful!
12/28/2015
Did not like this at all. Too citrusy for me.
11/21/2015
This is one of my favorite fragrances. My husband bought it for me a few years ago and it's one I wear regularly. In fact, I've repurchased several bottles since then. Unfortunately, it does not last all day.
10/29/2015
A springtime scent. I liked it a lot but had to use it more than once to make it last all day. Great for someone who wants a light, floral clean scent.
10/29/2015
Smells nice but wears off within a few hours
10/29/2015
this is a nice light floral scent..I do like the Incanto shine a bit more.
10/26/2015
Did not like this fragrance
10/26/2015
Sweet floral for cooler weather.
10/19/2015
Very pretty. Floral. Not my fave. Still, a nice fragrance.
10/01/2015
I like this perfume, rate it 4 or 5.
09/30/2015
Nice scent. I'd say it can be worn everyday.
09/08/2015
Nice smell. However it didn't linger
08/19/2015
I really liked this however I need to pair with scented lotion to make it last a bit longer. Will most likely purchase but will use a bit longer before making a decision.
08/04/2015
It's a sweet smelling fragrance, but it doesn't have much staying power and doesn't have any unique identifying notes.
07/11/2015
"This perfume smells wonderful, the only problem is it takes several sprays to get it to last, and it doesn't last long. I need to reapply so often that I ran out way before the month was over."
06/02/2015
"This is my third perfume, and I love it the most so far. Its light without being too soft, it lasts and smells beautiful with only 1-3 sprays. (I don't like people being able to smell me from more than a foot away- it can be very offensive especially when working in a kitchen) I love all the notes and for me it's sweet without being cloying at all. I love wearing it for my every day scent during the summer."
05/16/2015
It wears beautiful and lasts a long while with just one spray. Works great with my body chemistry too.