Salvatore Ferragamo
Acqua Essenziale EDT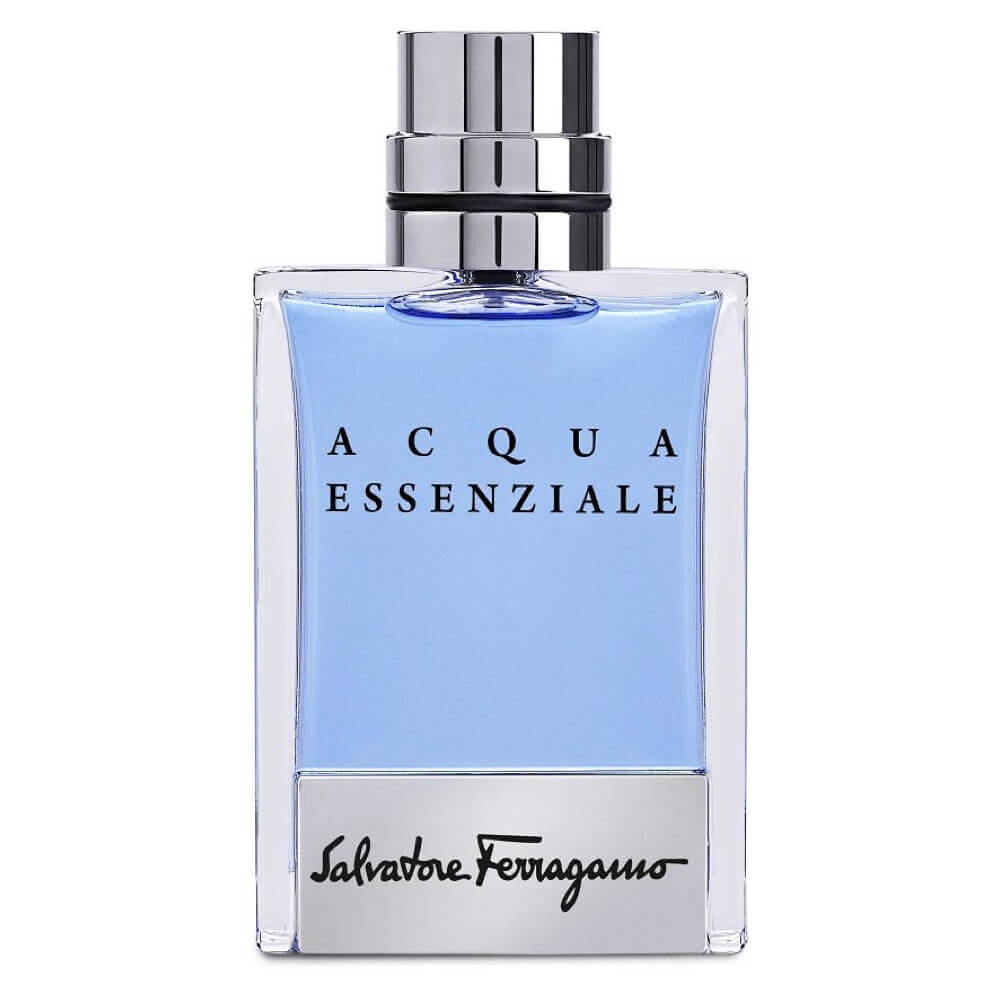 Get a 30-day supply of Acqua Essenziale EDT
for
$
14.95
Notify me once this scent is available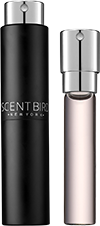 0.27 oz subscription

0.27 oz a la carte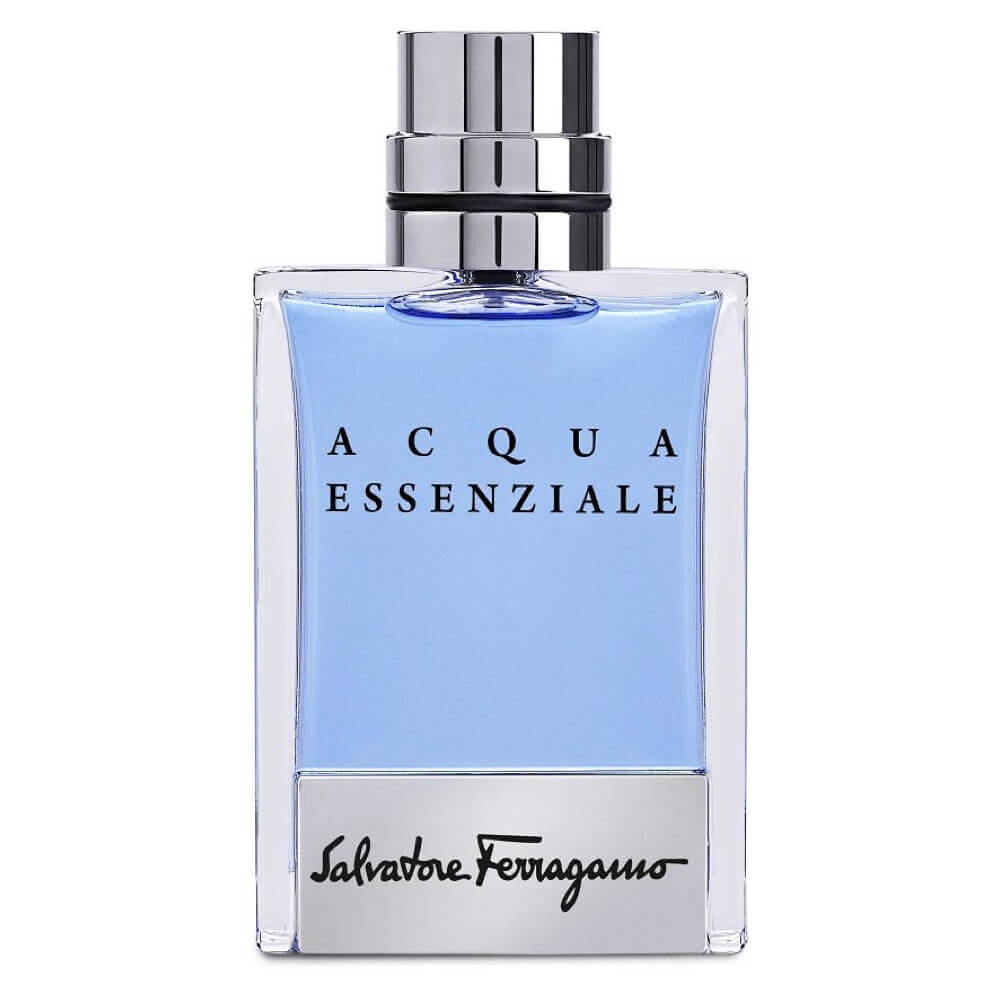 3.4 oz bottle
Share and earn free perfume
Notes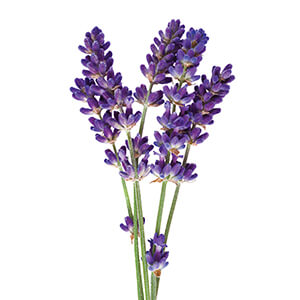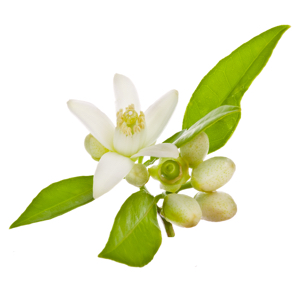 Description
Salvatore Ferragamo introduces Acqua Essenziale a deeply fresh and elegantly masculine scent. The portrait of a man that reconciles himself with his essence through a moment of personal reflection and authentic freedom. Top notes are mint and lemon leaf followed by middle notes of geranium, rosemary, lavender and sea notes and end with base notes of patchouli, vetiver, musk and labdanum.
You may also like
Acqua Essenziale EDT by Salvatore Ferragamo Reviews
11/15/2017
Loved this scent! The smell is clean and very pleasant! My only gripe was with scentbird's bottle, it developed a leak and most of my scent is now gone so besides that the scent is amazing!
11/11/2017
Clean, long-lasting fragrance. I've received several compliments and want this one again.
11/04/2017
I like it. It gives a very masculine smell
11/01/2017
Clean, fresh scent. Light, but masculine.
10/28/2017
Very fresh, loads of compliments, it all depends on if it works with your pheromones. But this is a top choice of mine! Definitely, recommend.
09/06/2017
Light and fresh. Many many compliments on the fragrance
09/05/2017
Was not a fan. Too sweet for me, very strong powdery finish
09/05/2017
The fragrance is amazing - it wasn't as strong or as pungent as I had hoped for but it lasts throughout the first part of the day.
08/31/2017
wonderful scent, I love it.
08/30/2017
Love the it. Clean and fresh!
08/24/2017
First cologne from scentbird; loved it!
08/09/2017
My favorite 😎😎
08/02/2017
Really clean scent.. perfect for summer
08/02/2017
It's ok for work.
08/02/2017
Loved the scent, received compliments right away!
07/26/2017
For me one of the best!!! Clean and fresh!
07/08/2017
Great Scent for summer!
07/05/2017
Light, clean, fresh, for everyday use but not much for a date night
06/04/2017
It truly is an amazing scent. I recommend it to everyone to add it to their list.
06/02/2017
LOve the scent. Light, clean, great for summer, however it does NOT last more that 4-5 hours.
05/31/2017
Nice scent not overpowering, great for the summer but does not last all day.
05/30/2017
One of the best!! Great cologne for work and play!
05/23/2017
I kust got it today I like it, I would buy the full bottle. It has a very ligjt good dmelling svent. The notes of lavander and the otjer notes stand out. But the lavender to me stsnd out the most. I haven't wore it around any females yet but we will see
05/19/2017
An amazing smell you can't get enough of that is strong enough to last but subtle to please a picky crowd.
05/18/2017
I like the clean and fresh scent. like that is not too strong.
05/11/2017
I would give it a 3
05/10/2017
I like it...I got some compliments....doesn't last long though...I wouldn't buy a whole bottle jus t for that reason
05/06/2017
Great scent! Fresh a good for anytime.
05/04/2017
It has a nice clean scent to it but he wasn't overly impressed with how it smells on him.
04/29/2017
Smells great! Perfect for any occasion
03/07/2017
Nice and light scent. Great for first date, not overwhelming.
03/07/2017
Really great fresh scent...
03/06/2017
Fresh and clean... light & spicy.
03/06/2017
A cologne that lasts all day. I really enjoy the freshness that it has.
03/05/2017
It was exactly what liked and the ladies loved it.
03/05/2017
nice clean citrus sent
03/05/2017
This cologne is AMAZING. This is my number two favorite mens fragrance second to Dior Sauvage (that will always be number one). This cologne can be worn anywhere. Work, dates, events etc. I ordered it to let my son try it and he wants a full size bottle. I am also buying one for my brother...it's a nice fresh scent.
03/05/2017
Love the scent...received several comments.
03/01/2017
This isn't the fragrance I received. I received something not on my list, that I didn't care for.
02/25/2017
It wasn't my favorite, but it is a nice, clean scent. For me, it did not have any personality. That said, it is perfect for the office.
02/07/2017
fantastic scent a best buy !!!!!
02/04/2017
Best scent ive got so far
01/31/2017
Has a very strong flower smell that kind of makes it not as masculine as it could be. But over all a very nice smell.
01/30/2017
good mild scent.
01/13/2017
A good scent but a little to spicy.
01/06/2017
Love it!! Smells great!
01/05/2017
I like this one
01/04/2017
It's ok. Not my thing. I wish you guys would send scratch scent samples in the mail, like they have in magazines
01/02/2017
To piney...But ok
01/02/2017
Overall good smelling cologne.. just had a little to much of a woodsy after smell for me....
01/02/2017
Very light fragrance but I like it.
01/01/2017
This is a great scent
12/31/2016
Fresh smell that is heavy into citrus. One of the better smells I have received here.
12/31/2016
Very good every day scent very clean and mellow!
12/30/2016
A great fresh scent.
12/15/2016
Smells Amazing!!!
12/13/2016
Was surprised. Clean smell. Last a fair amount of time. Get plenty of compliments. Definetly recommend.
12/02/2016
I smell mint, lavender and lemon, A fresh, clean and aquatic scent. Good for warm summer days, It last about 2-5 hours depending on how much you spray.
12/02/2016
scent does not last very long
12/02/2016
Didn't like it. Doesn't last long at all on me
12/02/2016
One of my favorites, not too strong!
12/01/2016
Nice and clean smell, love it
11/30/2016
I love this cologne.. Everytime i wear this cologne, the women tells me I smell so good.. I think I'm going to go buy the big bottle now
11/18/2016
Wasn't really a fan at the start, but it did grow on me. The scent got better after the initial spray.
11/04/2016
Light but masculine scent. I consider this to be classic scent. Kind of an aquatic version of Gray Flannel. Where this fragrance anywhere you wish. It works in all settings.
11/03/2016
This scent is amazing! Light, crisp, and a nice citrus hint
11/02/2016
Not too impressed with this one. There is a particular ingredient I can't identify that I don't care for.
11/01/2016
It was just ok very faint and doesn't last long.
11/01/2016
This is very nice fresh scent. It's a perfect daily cologne.
11/01/2016
It's a little more musky smell than I like I enjoy the clean smells more.
10/28/2016
Kind of light doesn't really seem to last to me
10/22/2016
Nice scent for just hanging out on the weekend.
10/12/2016
Smells really nice. Only downside is it doesn't last long. Tends to fade quickly.
10/06/2016
Overall a good scent. Not to strong. Clean citrus smell, fresh smell.
10/04/2016
Smells pretty good. But I know there's better..
10/04/2016
Really great all purpose scent. Wears off a little fast but still very nice.
10/04/2016
Smells so good. Definetly want to buy the bigger size.
09/30/2016
Not my favorite. First spray I thought it smelled a lot like and older cologne, like an Old Spice type smell. I will say it has grown on me. It doesn't seem to last as long as some other options.
09/05/2016
Loved this on my boyfriend. Take Versace Man Eau Fraîche and make it classier, spicier, and stronger. Perfection. On first spray, I smell freshness (mint) and water notes mixing with warmth and spiciness (lavender and patchouli). As it dries down the clean, freshness stays (water notes) and the spiciness becomes more dominant but warm (musk, patchouli and rosemary). It's a great scent! My boyfriend liked it too, but he wasn't crazy for it like he is for Versace Man Eau Fraîche and Light Blue pour homme.
09/02/2016
Great scent. Very cssual.
08/30/2016
love it...............
08/30/2016
I would but I as of yet received my tester or sample so I am wondering what is going on
08/30/2016
It was ok, it doesn't last long & it kinda reminds me of slightly different than old spice. Not a big fan...
08/07/2016
Fantastic scent, lasts a good 4-6 hours. Very fresh scent. Highly recommended
08/04/2016
Was delightfully surprised with this scent. Light and crisp. Great anytime cologne. I like it!
08/02/2016
Great fragrance, strong when applying, but the scent doesn't stick around for very long at all. Apply liberally if you actually want anyone to notice it.
07/29/2016
Great smell strong but smooth ..more for a fall season to use .
07/01/2016
fresh and kinda athletic
07/01/2016
I really can not smell it. Not one of my favorites
07/01/2016
It's nice, but doesn't stand out. Doesn't last too long outdoors either. It's a great "safe" scent to wear inside, I'd say.
06/07/2016
It has a nice fresh scent
06/05/2016
My wife loves it! Nothing more to say.
06/03/2016
Love this fragrance...it's fresh and clean, and a bit sexy...
06/01/2016
It's a crisp clean smell not long lasting. It is a floral scent but not overpowering. It's a good light scent.
05/05/2016
doesn't last on my skin even half an hour!!
04/23/2016
I cannot get enough of this scent. Love!
04/06/2016
Smells great...does not last too long
04/02/2016
Love this scent. It's very fresh!!
03/29/2016
My new go to scent.
03/25/2016
Light scent with a nice citrus undertone. Great for the office or for a casual day.
03/18/2016
Just opened and one spray love it!
03/05/2016
This is a light, "up" scent with hints of flowers and citrus. I wasn't initially too impressed with it, but my wife just goes crazy over it. Certainly THAT is reason enough to recommend it. You'll like it.
02/29/2016
Very nice scent! Tangerine/citris smell to it. Recieved nothing but compliments. Not necessarily a "show-stopper," but something good to wear say if you were on the beach or by water.
02/03/2016
it was pleasant but i like F by Ferragamo better.
02/02/2016
It smells unique lots of compliments from women.
02/02/2016
Definitely a good summer or spring scent. The only thing I wasn't a fan of was the top of it was very synthetic and more alcohol than I'd like but once it sets into the middle and bottom its very light and fresh. It has average scent life I'd say.
02/02/2016
A nice scent for spring or summer. Very light, and refreshing smell
01/02/2016
great smelling once it settles upon you
12/31/2015
This by far is my favorite....I cant say enough about how i love Scentbird
12/30/2015
Smelled kind of "metallic". Not too happy with this particular scent because of the "lack of quality of scent", it dissipated quickly as well.
12/30/2015
Clean and fresh
12/30/2015
Has a very clean and fresh scent. I will be buying a full size.
11/30/2015
I really like this one. Fresh, clean and masculine scent. I use for the office and a casual night out. Girlfriend likes it too!
11/27/2015
Perfect for my body chemistry and the cold weather. Definitely a Fall/Winter scent I will repeat.
11/24/2015
I love this scent really masculine and last for a long time. I will most definitely get this again. Plus love the designer
11/18/2015
Definitely one of my favorites so far!
11/05/2015
Love this scent!
09/29/2015
Liked it alot.
09/29/2015
Love this smell!