Nateeva
Jamaica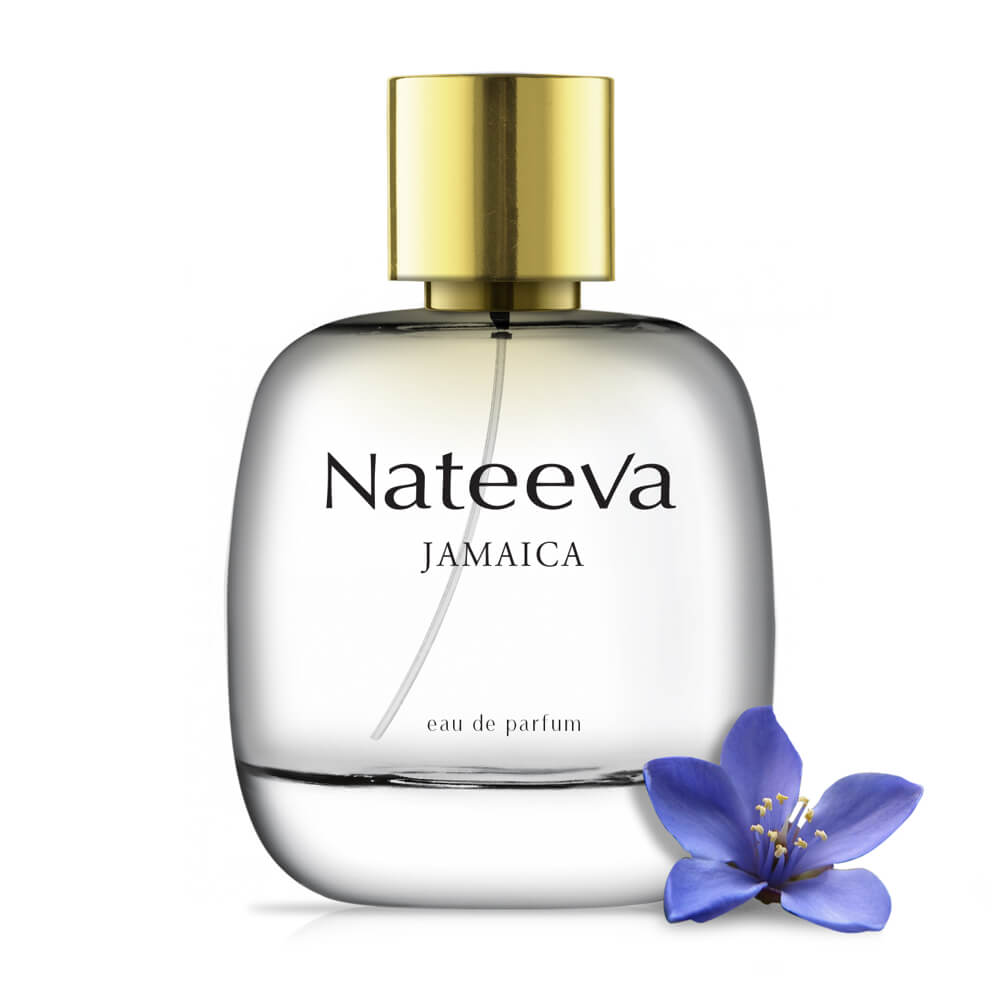 Get a 30-day supply of Jamaica
for
$
14.95
Notify me once this scent is available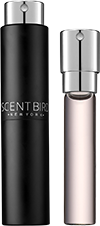 0.27 oz subscription

0.27 oz a la carte
Share and earn free perfume
Description
The purple blush of the enchanting lignum vitae flower casts its mesmerizing charm within this intoxicating fragrance that also features juicy mandarin, plumeria blossoms, vanilla crystals, sheer vetiver and white musk.
You may also like
Jamaica by Nateeva Reviews
11/14/2017
This was a favorite until my child knocked it off the sink and it shattered on the floor. I had it for only 3 days. At least by bathroom smelled amazing. I've added it to my queue again.
11/11/2017
I loved the description and elements making up this perfume. It sounded better than it smelled on me. While my husband is okay with it, it's not my fav. of my purchases. Will try another from Nateeva.
11/11/2017
This is by far one of my favorites! Very tropical and fresh.
11/03/2017
I never received my perfume for October so I can't tell you what I think about it ,I was really looking forward to getting it only to be dissapointed
11/01/2017
This fragrance wasn't my cup of tea. I just didn't like it. It kind of gave me air freshener vibes .
10/31/2017
At first spray I was not impressed. I thought, great coconut suntan lotion with a musky side. After an hour or two I was pleasantly surprised to enjoy the scent. It smells warm, beachy, and yet clean on my skin. I find the smell comforting and my very picky husband doesn't mind it.
10/24/2017
First time I ever heard of this fragance. Never heard of Nateeva before decided to get it because it was the sent of the month. Glad I did it smells so good will reorder.
10/17/2017
This was a bit heavier than i had expected. However, i do like it and seem to get many compliments when wearing it.
10/17/2017
This was a bit heavier than i had expected. However, i do like it and seem to get many compliments when wearing it.
10/16/2017
I agree with some of the others. this was a very STRONG and HEAVY scent to be "beachy"...Although it still have beach tones. It certainly has a musk to it and I know some like that.
10/03/2017
This smells like the idea of the beach. Like sun lotion, creamy tropical flowers, vanilla, and a warm breeze. It is a nice warm weather scent. It goes on a bit strong, but not overwhelming, and settles nicely. I was initially disappointed in this (I expected something more unique than "suntan lotion nostalgia) but it actually does what it's meant to It lasts 6-7 hours on my skin.
10/02/2017
No, it is really strong, thought it would smell more " vacationy" and fresh but it doesn't smell nice at all
09/30/2017
Don't like this at all and feel I wasted my monthly choice. Yuck
09/29/2017
Too musky for me. I thought it would be much more beachy and fresh smelling.
09/29/2017
This is a strong fragrance.
09/28/2017
I've loved every month thus far...until I smelled this. It actually makes me feel sick when I smell it. Just tossed it!
09/25/2017
It smells like soap that you would buy in the springtime.
09/25/2017
The scent smell like a soap that you would use in the shower during springtime. Not a bad scent, but I wouldn't buy it.
09/24/2017
Don't get it!!! It smells like a grandmother scent. I've liked all my other scents, some of which I would have never guessed, but this one........yuck. It's still very full and it'll stay that way lol
09/24/2017
This is a very nice and subtle scent, my husband loves it but I don't think I would purchase the full size because it fades very quickly
09/23/2017
This perfume is very summery, but definitely on the heavier side. When I first spray, it smells like a lighter, beach, daytime scent, then as it dries down it gets much heavier, more sophisticated, and a little too mature on my skin. If you're looking for a sophisticated, summery, date night scent this would be a good one to try!
09/12/2017
I really liked the scent of this. If you like that beachy scent you'll love this. It reminded me a lot of Bronze Goddess by Estee Lauder. I do wish the scent lasted longer. Like a lot of these beachy scents, it's gone really quickly.
09/05/2017
Never heard of this before decided to give it a try and I am so glad I did. It smells so good. Will be reorder once I run out
09/05/2017
Wonderful scent. Light, airy, and refreshing. Not over bearing. Perfect for summer
08/31/2017
This very much a darker sister of Beachwalk. Floral and almost coconutty (the vanllia, I think) the vetiver lends it a darker note.
08/30/2017
Never heard of this perfume before. I think it may have been the perfume of the month but I got it yesterday and it smells so good! Will reorder.
08/29/2017
This was pleasant and not to strong. I do get the beachy feel as well. Does not last super long on me, maybe 4 hours.
08/22/2017
This smell was okay, but I wasn't super impressed. It definitely has a beach-y feel to it, something I'd wear to the beach or pool, because I'm not worried about wasting it for when it comes off in the water. It's nice enough, just not what I was looking for.
08/22/2017
It does have a beach-y type smell to it, but it's not my favorite. I'm still learning what things smell like, and what smells I tend to like. This was an okay perfume for me, but nothing special.
08/15/2017
Great refreshing summer sent perfect balance of scents!!!
08/08/2017
I really enjoyed this scent! . its fresh and not over powering! I love that it lasts most of the day!
08/07/2017
I am very picky about perfume and I love love love this one. The only thing I don't like is that it doesn't last long maybe 4-5 hours but I love it so much I don't mind doing a re spray. It smells like you're wearing leis of plumeria mixed with a slight and I mean slight coconut smell. The other scents of flowers citrus and vanilla give it a slight creamy smell and balance out the flowers so that the smell is not too flowery. It's a very tropical summery smell. It reminds me of walking in Hawaii past plumeria trees of all different varieties. I absolutely love this one and I think I honestly can say that I only love like three scents out there in the perfume world.
08/06/2017
Pleasant smell and last about 5 hours. Not quite what I like but I will defiantly finish my sample.
08/05/2017
I'm still trying to decide about this one. Other people are smelling coconut and fruit, but I smell flowers at first. It dries down nicely to a tropical mix of fruit and floral though, and I do like it very much. It doesn't last terribly long.
08/05/2017
I'm not loving this scent. So far both scents I've chosen are really similar and not my favorite. It's fruity and strong but doesn't last long.
08/02/2017
I absolutely love the smell of Jamaica! I get a lot of coconut smell at first but then it settles down into a floral scent. I just wish it would last longer on me. I've already used 1/2 the bottle and only had it about a week.
08/02/2017
I loved this one very nice
08/01/2017
not my favorite
07/31/2017
This perfume smells so good! It's starts off creamy and warm with a subtle hint of coconut then it settles into something a little more floral and aquatic. This is the perfect perfume for spring and summer. I would buy the full size bottle.
07/29/2017
I love this perfume. It smells so good. I would highly recommend this one.
07/27/2017
I absolutely LOVE this perfume! I just got it today and when I tested it out I was very pleased. It's so intoxicating and wonderful summer fragrance. I am definitely going to be purchasing this one.
07/24/2017
Not my favorite....
07/18/2017
This is by far my favorite scentbird yet!!!! I got it for June 2017 and its spot on totally me!!! Like a walk on the beach type of scent!!! LOVE IT!!!!
07/09/2017
This is THE ULTIMATE summer scent. It just smells like a tropical vacation! So yummy!
06/29/2017
So I love this perfume. I LOVE tropical fragrances and frangipani are my favorite flowers (you can tell by the number of trees I have on my tiny porch). It is hard to find a fragrance that uses frangipani as a star and smells like the flowers I love but I feel this does a fabulous job. The initial spray is all floral to me but the mandarin keeps it from getting too heady and the vanilla gives it just a nice, creamy base. For me it does seem to hang a bit longer than on others, I found that the next day, if I smell my wrist or hair I can still smell the frangipani but the initial throw doesn't last long, no. I have easily gone through my month long sample in 2 weeks because I keep spraying it all the time I love it so much. If you also love tropical scents and florals, definitely give this one a try.
06/29/2017
I love everything about this fragrance except it's stay-power. It smells wonderful, it's a beachy fragrance, but not overly sweet or coconutty. I can't give it 5 stars though because it's weak. I went through a month's supply in one week. If it lasted longer however, it would be a five-star fragrance for sure.
06/29/2017
Not as tropical/beach as I was hoping for. I'll use it, but it's not a favorite.
06/28/2017
I do like this fragrance, but can only give it three stars because it just doesn't last on me. I don't smell too much coconut in this like others do; I pick up a heavy tiare note, though, and while I like that scent, it is not what I was hoping for based on other reviews.
06/28/2017
Love this scent. Every time I have worn it so far i've gotten nothing but compliments. (Even from complete strangers.) I would consider it to be more of a fun scent, that is slightly sweet but not too sweet that it's nauseating.
06/23/2017
Sweet and spicy and the perfect summer scent. It doesn't last long at all though!
06/23/2017
I do like the underlying smell of coconut , but overall this is a bit more of a deeper frangrance than I typically wear .
06/22/2017
I love it. I think it's a great summer fragrance. If you have Philosophy's Summer Surf this is similar. It's not as heavy on the coconut and warmer however. I was a little iffy at first but it dries down to a beautiful warm, subtly sweet scent. Sadly, its very soft and I don't think it would last long.
06/22/2017
I think Nateeva Jamaica is a great summer fragrance. If you have Philosophy Summer Surf it's similar. Although this one isn't heavy on the coconut but it has a nice warmth that comes through. It reminds me of beach sunsets. It dries to a very soft scent, not too sweet. I'm probably going to wear this a lot this summer.
06/19/2017
If you like the idea of the Comptoire Sud Pacifique scents but find them to be too sweet, try Jamaica. It's a tropical floral that has just the right amount of sweetness and warmth. Reminds me of sun-soaked skin and the scent of bright tropical flowers in the breeze. Lasts a long time, smells high quality. Love it.
05/31/2017
Too musky, did not like it at all😕
05/25/2017
I adore frangipani. I would put it in a bottle by itself if I could but alas that doesn't always work. This however is a perfect summer fragrance. The vanilla keeps the floral from getting too flower-y and the hint of mandarin keeps both from going too sweet. As someone who likes white florals and beach scents, I can tell this is already going to be my summer perfume!
05/25/2017
I have yet to not like a perfume from NATEEVA. I've tried the St. Martin, and that was amazing, and now Jamaica is also. The moment you spray it you can smell the Mandarin, Vanilla, and vetiver. However, the moment it drys down that Vitae Flower and Musk comes through making it a very clean tropical smell. I would MOST DEFINITELY by a bottle of this and St. Martin. I will now try Bahamas, and cannot wait to. Amazing job NATEEVA. 👌👌👌
05/06/2017
Wonderful summer scent. Loved it!
05/04/2017
hints of citrus that balance out the floral. A beautiful summer scent.
05/03/2017
I really like this scent, really nice clean smell
05/03/2017
I really love this scent! It is a little different for me, but as soon as I had it on, husband said "Mmm, that is sexy!" It's fun, nice for the weather warming up, and not sweet or heavy.
04/26/2017
I love this one it makes me feel so comforted an sophisticated at the same time with a hint of island getaway.
03/07/2017
This smell is incredible! It instantly reminded me of Mandalay Bay Resort and Hotel in Las Vegas. The smell of coconut and expensive perfume. Intoxicating!!!
02/18/2017
Spicy-woody. I get cinnamon and vanilla and maybe some sandalwood. No citrus. After a while it smells like chai tea on me. Not terrible but not the best for me.