Nateeva
Bahamas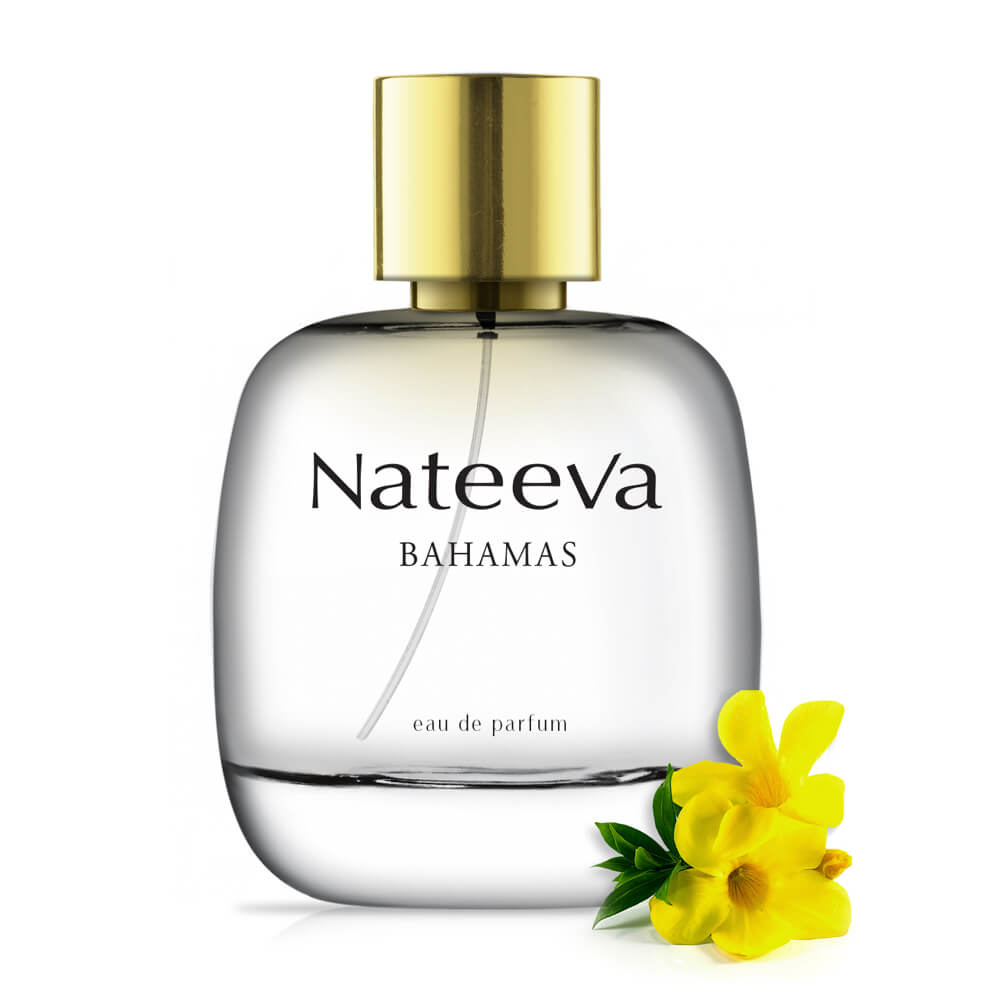 Get a 30-day supply of Bahamas
for
$
14.95
Notify me once this scent is available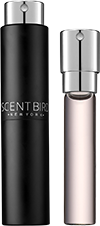 0.27 oz subscription

0.27 oz a la carte
Share and earn free perfume
Description
The dazzling, voluminous petals of the elder flower, enfold this captivating and magnetic fragrance that also features neroli absolute, essence of orange flower, linden blossoms, white woods and skin musk.
You may also like
Bahamas by Nateeva Reviews
11/11/2017
It was pretty strong and reminded me of honeysuckle. I personally didn't like this one, too much floral for me.
11/10/2017
I like it. It's clean and fresh. It lasts fairly well, not as long as I would like. But I love the initial freshness of it.
11/03/2017
It was horrible. It smells like a perfume my grandmother used to wear in Germany called Kölnisch Wasser 777. I refuse to wear it and do not recommend this at all unless you are looking for a scent for an elderly lady. Sorry but this month was a HUGE DISAPPOINTMENT!
10/28/2017
This is very similar to Clean's Blossom. White flowers (neroli), more flowers(linden), some musk. It is super simple and hard to offend as long as you don't bathe in it. I like it, but find it a bit 'plain'.
08/30/2017
I can smell it for a long time, unfortunately. I was very disappointed.
08/27/2017
very nice summer fragrance! Softens nicely when drying down. Great island type smell!
08/26/2017
I love it. I think it's super floraly, but I like how summery it smells. Just wish it lasted longer.
08/25/2017
Have only worn it a time or 2. It doesn't smell very girlie. Definitely won't purchase a full bottle or add it to my queue again.
08/24/2017
I liked the scent of it, but it was very strong...almost over powering. only needed 2 sprays compared to other perfumes. Summer time scent that you wouldn't have to re apply very much.
08/19/2017
This smells like the name somewhat... I was slightly disappointed that there wasn't more oomph to it though... it also doesn't last long.
08/17/2017
I wanted to try something different from my usual citrusy/fresh scents but this was way too floral for me.
08/13/2017
It's ok on but very floral with a hint of sunscreen. Not impressed
08/06/2017
First perfume. Disappointed. Strong. Overly floral. Grandma.
08/03/2017
This scent is not tropical at all. It also does not remind me of the Bahamas. It smells floral but not a nice floral it reminds me off bug spray
08/01/2017
I liked it although I'm not big on floral scents. It smells exactly like honey suckles.
08/01/2017
This doesn't smell at all like I imagined but I still like it. Hopefully with more wear, I will fall in love.
07/29/2017
It smells nothing like I imagined. Too floral. Stings. Smells like a strong old ladies' perfume.
07/26/2017
AMAZING SCENT. I now have tried all three of the NATEEVA scents. I hope SCENTBIRD gets the new ones coming out from NATEEVA. **HINT HINT**....... This for sure smells like a tropical island. You can smell the orange blossoms, amongst some other florals..... AMAZING scent. Once I can afford to buy myself the bottles I will buy all three. NATEEVA has quickly become one of my favorite perfumers.
07/25/2017
My last review should of have been 5 stars!
07/25/2017
When I first sprayed this on me, it was like a strong floral smell. I wasn't a fan of it at first. But after 10 min of it settling down, it smelled so fresh and light and OH MY GOSH, in that instant, I fell in LOVE!!😍 By far one of my favs! It has stayed with me all day, which is a bonus. (I did two sprays).
07/12/2017
The fragrance is divine! It reminds me of being in a paradise! ❤️❤️❤️
06/04/2017
I love this one! It reminds me of honey suckle.
06/02/2017
It smells like a bouquet of orange blossoms. Definitely one of my favorites.
06/02/2017
I thought the fragrance was light and perfect for summer.
05/31/2017
I love it!! Smells a little bit like honey suckle to me. It's my favorite scent so far
05/31/2017
By far the perfume I've tried. Absolutely takes me away to the islands . Although I tried to buy the full size and its rather hard to get and very expensive.
03/08/2017
A Bit Sweeter than I thought it would be. I was Expecting a More Tropical, Kinda Coconuty Scent. Overall, Ok.
02/24/2017
Very light and clean scent that lasted well throughout the day.
02/18/2017
Pretty! It smells like a bouquet of orange blossoms.