Narciso Rodriguez
for Her Eau de Parfum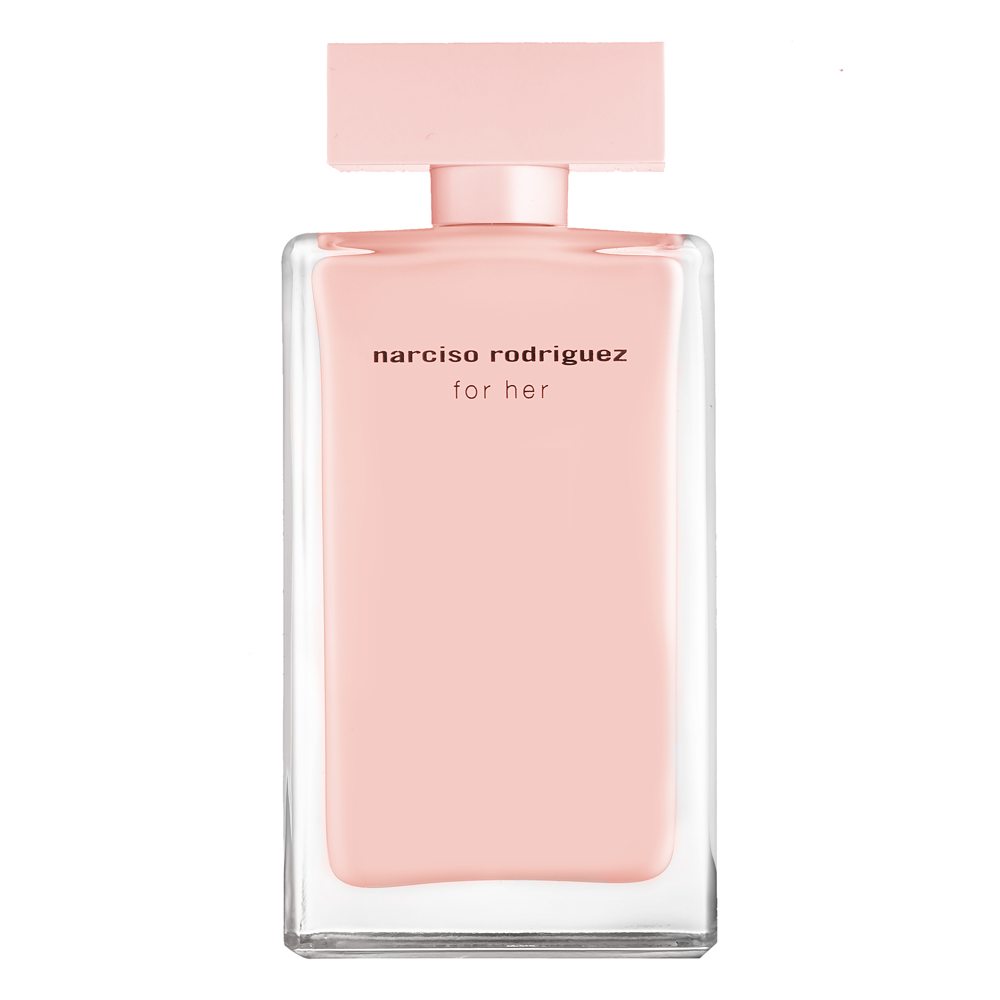 Get a 30-day supply of for Her Eau de Parfum
for
$
14.95
Notify me once this scent is available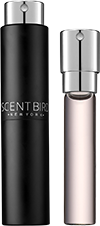 0.27 oz subscription

0.27 oz a la carte
Share and earn free perfume
Notes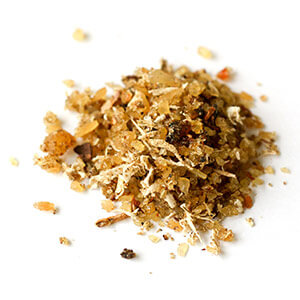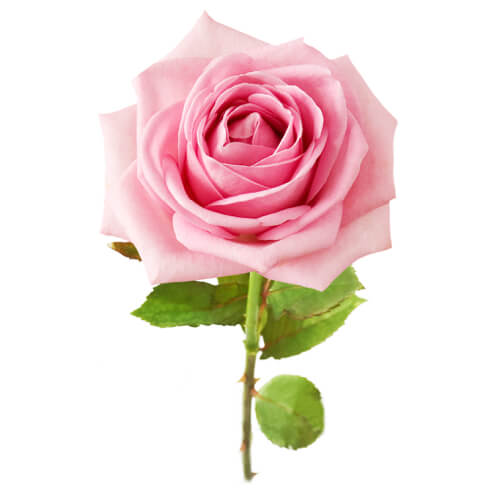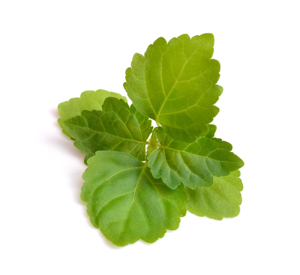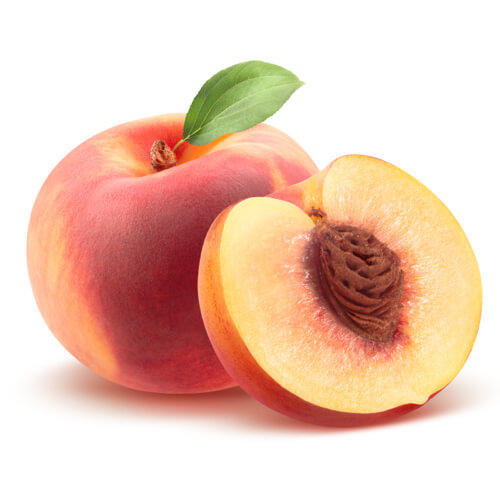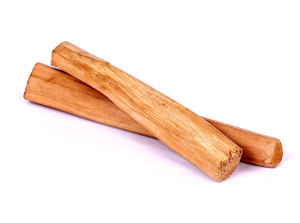 Description
Essence is a sensual and luminous fragrance with a modern heart of musc. Enhanced by radiant notes of rose petals, iris, and hints of amber, the result is a pure fragrance of soft ...
You may also like
for Her Eau de Parfum by Narciso Rodriguez Reviews
07/14/2017
Amazing! Love it. Everyone wants to know what I'm wearing.
07/09/2017
I love this, it's so lovely
07/07/2017
Since i got this scent, everyone keep asking about what perfume i am using. I love this so much, this is the power of every girl needed. xoxo
07/04/2017
So ive tried the Eau De Toilette and wanted to try the Parfume cause everyine says they smell different.... they so smell slightly different but i enjoyed it.
07/04/2017
This one had a strong, more mature scent, with a powdery after smell. I gave it to my mother. Definitely NOT my favorite!
07/04/2017
5/5 hearts! Not my usual perfume attraction type but there is something sexy and amazing about this!
07/04/2017
This fragrance is so soft I put a dab o. Both wrist and people was complimenting me about the smell Love ❤️ ❤️❤️❤️❤️
07/03/2017
Narciso was not one of myu favs. I was surprised how strong this perfume is!
06/29/2017
It just didn't last on me. By the time I would get to the office, the scent was gonem
06/29/2017
I'm feel just like a women having this heavenly scent on my body. I just wish the scent lingered more so I can smell myself on my pillow. For any women wanting to feel like spring time all year. Let this be your scent.
06/29/2017
Love this smell! Super sexy :)
06/27/2017
Not my favorite.
06/23/2017
Not a fan of this fragrance. It's too deep and more of an evening scent. Personally this isn't an everyday perfume. I will gift this to my mother who likes stronger scents
06/20/2017
I did not like it at first, but I'm beginning to really love it after wearing it for a few hours now. This scent reminds me of a very sexy grown woman with long brown hair getting ready for work. I think this would work for any occasion and any time of the day or any season. It slowly develops into a very intoxicating and addictive perfume. If you love musk, it's a must.
06/19/2017
It's okay, my husband calls me an old lady when I wear it.
06/19/2017
I was really looking forward to receiving this one after a sample scent in a magazine. I loved the powdery, feminine scent. When I received it, the powdery scent was missing.
06/13/2017
Love it but it's a little heavy for me
06/10/2017
This one was not for me at all.
06/10/2017
Smells great! I really like it! But I notice it doesn't last as long as some of my other perfume.
06/10/2017
I love this perfume, is one of my favorite. I received it as a gift on mother day. But the smell is not the same. My husband bought it at Macy's . The smell looks like fake. And I decide to try Scentbird membership. I received my first perfume and I chose this one Narciso Rodriquez to see if am lucky. Definitely, I love it because for the smell I can tell that it's the real one. Thanks so much.
06/05/2017
Love the smell.
06/04/2017
I love Narciso Rodriguez
06/02/2017
I loved the smell in the magazine, but this month's bottle didn't smell the same. Either scent bird put a black label by mistake or they sent me the wrong perfume. I chose the pink label "for her" & maybe that's why there's a notable difference. Positives** this is a perfect day or night perfume. Not too strong but strong enough for date night. Negatives** The scent seemed to fade after an hour. I did, however, get a few compliments right after I put it on.
06/02/2017
I really wasn't impressed with the smell at all. I am a fan of Narciso but this parfum was strong, hard and old, old ladish! I think I will leave this one in the womens usher board room.
06/02/2017
Fast shipping don't really care for this fragrance it's more of a granny smell and gives me a bad headache very floral it lasts long though
06/02/2017
I wasn't fond of this fragrance. It reminds me of a masculine fabric softener, or new car scent air freshener.
06/01/2017
Not for me. Smells a lot like "white diamonds".
05/31/2017
Love this perfume!
05/31/2017
This scent was not a good choice in my opinion! It's very powdery and smells similar to hair spray or bug spray.
05/31/2017
This is my first Narciso Rodriguez and I have read not good reviews on this fragrance. I don't know why but it is a beautiful fragrance ,it reminds me of summer evenings I think it's a very delicate fragrance and I do enjoy it.
05/28/2017
It smells amazing! I love it
05/25/2017
I didn't put this in my que, not sure how it got there, there must have been a glitch, nonetheless, I don't like it
05/24/2017
This is one of my favorite perfumes. It lasts really nicely on me and I love the professional floral smell that it has.
05/22/2017
This seemed like such classy sophisticated and feminine smell in samples, but when I finally got a chance to try it on my skin, it disappeared so quickly! I see a lot of people reviewing it as strong so I'm starting to wonder if there's something weird with my body chemistry that just negates scents sometimes lol. I kept asking friends if anyone could smell my perfume as I couldn't very shortly after applying and they just shrugged. While it didn't work on me, I still think it would smell lovely on someone else. A very clean bright floral scent. I feel like people are often quick to dismiss pink floral smells as grandmotherly, but if this is a grandmotherly smell it's a very witty cool grandmother who was a real fox when she was young and probably knows more about style than you'll ever forget lol.
05/16/2017
I love this perfume and I got TONS of compliments on it. It smells like a fresh spring day in heaven!!!!! This is my new favorite!!!
05/13/2017
I loved this scent it's very feminine. It lasts on the skin and clothes well. I highly recommend this product to all of my friends and family.
05/13/2017
This one of my favorite perfume that I love to wear in the summer early fall! I always get a lot of compliments whenever I wear this perfume!!! It has such beautiful clean flowery smell ! Ladies you will not be disappointed with this lovely fragrance! Treat yourself or someone you love very much to one of the finer things in life!!!
05/11/2017
Love this! It is one of my absolute favorites!
05/11/2017
I thought it was awful. Smells like old lady perfume.
05/05/2017
STRONG LADIES need only to engage! and sexy with classy and independent woman all over it. I am one layer many scents and turn night time bold scents into day time and any time moods! Don't be intimidated.
05/04/2017
I'm in love with this perfume! It is so classy and beautiful. NR for Her has delicate, warm musk base with bright (not dusty) rose and sweet fruit notes. I feel confident and beautiful when I wear this.
05/03/2017
I absolutely love this parfum.... all of his sprays are awesome,will Definitely be purchasing a whole bottle 💖💖💖💖💖💖💖💖💖
05/03/2017
This is a light pleasant scent. It lingers throughout the whole day but is not overpowering.
05/03/2017
I love this scent.
05/03/2017
I enjoy the smell very much. It's a sophisticated smell. not an everyday wear. I mainly wear it out for date night or a night on the town with the girls. It last a very long time and has a powdery finish to it.
05/03/2017
definitely grandmother smell.
05/02/2017
One of my favorites. Not too in your face, lasts a long while, appropriate for wearing almost anywhere.
03/13/2017
This is my absolute favorite smell strong enough to last all day
03/06/2017
Really lovely! I get a lot of rose, but it's a vibrant, not a powdery rose, and there's an underlying smoothness from the musky notes, and I do get a bit of a peachy, fruity note that's soft and creamy alongside a woody note, nicely blended. I feel like this would be appropriate for any age (I'm late thirties, but I think it's a versatile fragrance) and for most any circumstance, as well as probably a year-round fragrance, since it's not too heavy. I tend to enjoy a bright, deep rose note, but if you don't like rose in a fragrance, you probably won't enjoy this. I don't tend to like patchouli, which this has, but it's not a dusty-smelling patchouli - it goes a bit more soft-spicy or a bit more green perhaps - so I don't mind that note in this at all. For me the rose and musk are the predominant notes. Very feminine.
03/06/2017
Nice scent... Kind of floral to my taste, but smells pretty clean.
03/06/2017
A bit powdery for my taste but a nice scent
03/05/2017
Did like it at all. Just didn't mesh well with my body chemistry and I didn't like the smell of it period. Wish I could return it...just gave it to my co worker as it her favorite. Passed it along gladly!!
03/05/2017
Soft and very sensual .
03/05/2017
Loved it. Sweet and clean, however not great staying power but good for half the day
03/05/2017
Love this scent.
03/05/2017
A nice clean floral scent. Not too heavy or strong - a nice daytime / office fragrance.
03/03/2017
Love this scent! Its soft and pretty and not too strong.
03/03/2017
Sweet and clean smelling. Very nice
03/03/2017
It's not my favorite because it's a little loud for my taste.
03/02/2017
Yummy, great smell!
03/02/2017
Yummy clean sweet
03/01/2017
Pretty scent, sophisticated, and charming. Not a "wear all the time" scent but, still a nice one.
02/27/2017
This is a very mature scent. Appropriate for business settings. Deep, deep, deeeeep amber notes that do tone done about 6 hours into your day. Not cute, not floral, not flirty. It's an "I'm a Powerhouse Independent Woman" type of scent. Period. (I wear it to work, when I have meetings). I can't imagine this as anyone's everyday scent.
02/27/2017
I wasn't a fan of this scent, but I gave it to a friend who loves it!
02/22/2017
I did not like this Parfum .. I would not recommend this to anyone. I gave it away!!!
02/21/2017
Did any one mention that this is Michele Obamas favorite??
02/07/2017
I love this perfume!!
02/06/2017
Love this fragrance!!!! My kids complimented me on this perfume!!!
02/05/2017
I always like this scent on my pastor so, now i decided to get some for me so when I start to miss her and home I'll wear it..😊😊😊
02/04/2017
At first spray this perfume is super powered but after a few hours it has a very unique smell that I can't place. Great date night fragrance or a true winter day. It evolves the entire day. Nice 8 hour staying power as well
02/03/2017
I am in love! This is going to be one by birthday gifts...on my way to purchase a full size bottle!
02/03/2017
Its smells sophisticated and eligant. I would recomend 1 to 2 sprays only. It reminds me of estee laudèr beautiful perfume. I like this in the colder months and its perfect for a night out. It has a clean floral scent with a musk and woody undertone.
02/03/2017
Love this smell it's not too strong but it will last all day ... it's great for everyday, fresh and girly
01/24/2017
This is a very nice scent. I like it a lot. I think its one of my favorite ones I have received from scentbird.
01/17/2017
Love Love Love. I get so many compliments when I wear this perfume!!
01/14/2017
I already love this parfum..just wanted one for my purse. Thanks scentnird
01/12/2017
I love the smell of this perfume. I shared with my coworker and she really liked it too.
01/03/2017
Amazing as always
01/02/2017
It's an ok scent!
01/01/2017
It was too strong and husband said it was for a more mature lady... needless to say.. I didn't want the perfume
01/01/2017
Love this scent
01/01/2017
Excellent! I've used this before. Did you know this is what Michelle Obama loves to wear?
01/01/2017
To strong reminds me of Tresor. Not a fan.
01/01/2017
Lovely scent. I've received many compliments while wearing it. I LOVE Scentbird!!!
01/01/2017
My absolute favorite!!
12/31/2016
This is my new favorite!
12/15/2016
I ❤️️❤️️❤️️❤️️❤️️❤️️❤️️❤️️
12/08/2016
this is a lovely smell
12/07/2016
The smell is very clean but does not last long
12/05/2016
Didn't like to 👵
12/03/2016
The sample i had for this perfume smells different compare to the one i got from scentbird. I didn't like the smell it's seems like it's too strong for me. But of course everyone has a different type of smell that we like. Maybe other people will like it but not me.
12/02/2016
I love this scent!!!
12/02/2016
Will be getting a full size of this scent, love the way it smells on. Very long lasting scent for me even after showering can still smell it on my skin. A must buy for me. It has a sexy scent to me but not overwhelming.
12/02/2016
It comes off very sharp and musky in the beginning, then it mellows down to sweet floral smell, but it does not last too long on my skin. I like it, but don't love it.
12/02/2016
Its different and unlike anything I smelled before. Lately feel like all perfumes smell the same. Like it.
12/02/2016
This perfume is by far my favorite. It's very sensual and sexy.
12/02/2016
It's one of the most beautiful scents ever!! Love it.
12/02/2016
Nice and fresh but not a flyaway scent. Lovely for winter in the subtropical climate.
12/02/2016
loved the scent
12/02/2016
I love this fragrance. Clean and sophisticated.
12/02/2016
❤️❤️❤️ One of my favorites
12/02/2016
LOVE IT! MY SECOND FRAGRANCE EVER!
12/02/2016
It was pretty the smell didn't last very long. A little disappointed.
11/30/2016
Smells like I just took a bath, so nice and fresh.
11/30/2016
Smells good but not as fresh as the EDT version.
11/30/2016
Didn't like it at all. I think it's more of a perfume for an older aged woman. Even my mother didn't like it. Better luck next time!
11/30/2016
very light scent
11/21/2016
I like it. It is kinda strong but I spray sparingly and once it settles, it's nice. I wouldn't buy a large bottle but I'm glad I got to try it. It fit well with my fall wardrobe.
11/21/2016
This perfume was okay, but very elderly scent that didn't last very long.
11/14/2016
Powdery musk with floral tones blends into skin perfectly. Can't get enough, find myself smelling my own wrist throughout the day.
11/11/2016
I honestly wish I could send it back. I can't explain why I do not like it other than it smells old ... not mature, not elegant not classic... old.
11/06/2016
Too powdery, flowery, all around too much for me.
11/06/2016
Loved this one
11/05/2016
This smells amazing .. glad i took a chance!
11/05/2016
A bit strong for day time use. Apply for night life.
11/04/2016
An amazing fresh and feminine, yet deep scent. I received so many compliments when I wore this!
11/04/2016
I really like this perfume. I found a paper sample in a magazine and wasn't sure how I would like it, but figured I'd give it a try. I am glad I did. It's sexy. Feminine. Not too floral. Not too sweet. It lingers gently. Not strong.
11/03/2016
love this sent. deep , powdery perfect for fall
11/02/2016
Similar to SJP Lovely
11/02/2016
I looooooove this fragrance it's sexy it's flirty it smells musky but a touch of vanilla it's really smooth great day time scent but I feel it could be a FABULOUS date night scent aswel!! I HIGHLY HIGHLY recommend anyone who loves musky scents you NEED this in your life!! I die for it!! Might have to order it again and again and again..........
11/02/2016
I love this but no one around me seemed to. Wearing it anyway!
11/02/2016
I love the fresh powdery smell. It lasts a good while too!
11/02/2016
Smells nice. Doesn't smell anything like the cosmo paper swatch does and the scent fades fast.
11/01/2016
doesn't smell like the roll on I purchased from Sephora. starting to question the legitimacy of these smh.
10/31/2016
This perfume smells so awful. It's extremely strong and gives me migraines. Never again.
10/30/2016
Definitely not my fave. Two thumbs down.
10/29/2016
I was really looking forward to this being a great scent. It was awful. I don't even have words.
10/29/2016
This smells heavenly!
10/25/2016
Smell is VERY, VERY STRONG!!! Not in a good way. Smells very manish (if that's a word). I can't give this to someone...I've tried.
10/17/2016
One of my long time favorites!
10/04/2016
love love love this scent. I have to hide it from my daughters!!! lololol i may have to buy the big bottle! one of my favs
10/03/2016
i am not sure how i feel about this smell.
10/03/2016
Powdery, sweet and sexy. I like the scent even more after a few hours.
10/03/2016
Nice smell light and pretty. Had some issues with the bottle not wanting to spray, but for my first scent I like it a lot :)
10/01/2016
This is very strong at first and wears off pretty fast. Reminded me of what my grandma smells like.
09/30/2016
I've only worn it a few times so I dont know it that well yet. So far it is not what I expected. I don't really detect musk at all, when I thought it was a musky scent. It kind of reminds me of the different scents from the Thierry Mugler Garden of Stars line. It's very soft, light sillage. Floral.. not even that rosy. I probably would never get a full bottle for the price it sales.
09/30/2016
Too strong and matronly
09/30/2016
I've always loved this perfume. it's musky but not too spicy, floral but sooo sophisticated and it lasts a long time it's my favorite perfume!
09/27/2016
Too me when you first spray it on it smells like spices, but it settles down to a beautiful scent, i literally cant stop smelling my wrists. I wish it last longer throughout the day, but that doesnt bother me one bit because im in love with this perfume.
09/22/2016
Unremarkable powdery floral that smells very much like fine hairspray. The rose in this is synthetic, flat and chemically, similar to Chloe.
09/22/2016
Smells very pretty, but doesn't feel me. I think maybe the spicy sandalwood is not my style.
09/14/2016
Awesome fragrance I love it!
09/12/2016
smells amazing!! i love this perfume !!
09/10/2016
Wonderful smells I'm in like..😉😉😉😉😉😉😉😉😉😉😉😉😉!!!!
09/08/2016
It really didn't capture me, what I don't like, you might like, you would just have to try it yourself. So for me personally, not my kind of fragrance.
09/07/2016
I thought I would love this fragrance and I was right!
09/04/2016
Loved it got so many compliments going to order again !!!
09/02/2016
Very nice smell .... A nice change
09/02/2016
This is my go to scent. It's not overbearing and lasts. This is definitely a mature scent and is perfect for the office.
09/02/2016
Smells like my grandmother
09/01/2016
Not a fan at all. I think it's more for older women. I tried to give it away and no one wanted it.
09/01/2016
Love, love, love this scent! It is not an everyday scent though. Sophisticated smelling for a special occasion and a very heavy aroma so be careful of how much you use! :-)
08/31/2016
Soft and sensual but too powdery to be a favorite.
08/30/2016
This is not what I expected, but beautiful and pleasant. At first it seems strong but dries down to a beautiful sexy scent. My husband loved it on me.
08/23/2016
Loved this scent!! It is a strong scent so alittle goes a long way
08/06/2016
Did not like this scent at all. Reminded me of an older lady scent.
08/05/2016
Love the scent, however it doesn't say on that long. It's a sweet with a kick kinda smell. Maybe I am not applying enough of it to last me throughout the day, but I feel like this wears off. Other than that, I love it.
08/04/2016
The smell isn't bad. It definitely smells better the longer it stays on your body. It's not a smell I usually go for.
08/03/2016
Light and sensual.. Love it
08/03/2016
Too strong. Thought it was the black bottle
07/31/2016
I didn't like it at first but when I put it on it smelled aaaamazing, I abbbsolutely lovvve it. It's not to strong or overpowering I received soooo many compliments on it, one lady said "oh my goodness you smell amazing what are you wearing"? I said I couldn't remember she would not let me leave until I remembered the name lol!
07/31/2016
Scent was nice but too strong for my taste. If you prefer light flowery scents this is not the one. It's definitely an evening scent. Smell lasts all day. I received several compliments.
07/22/2016
Too strong and too old of a scent
07/13/2016
I loved this fragrance it is soft & it last all day. I had this fragrance a long time ago I would definitely recommend this fragrance to any one looking for a nice sophisticated scent.
07/04/2016
Loved this scent!! It is a strong scent so alittle goes a long way
07/04/2016
I own a big bottle of this stuff and I love it. It's a very soft and sensual sent. I have received many complaints on it. You'll get maybe 12hrs of staying power. I will buy another bottle when it's gone.
07/02/2016
Loved this one. Sophisticated but not overpowering.
07/02/2016
Absolutely love this smell! I love musks and this is perfect!
07/01/2016
I've had this perfume before... but for some reason, this scent had a bit more of an "alcohol" scent.. like rubbing alcohol.. It was very strong and didnt settle very well.
07/01/2016
The fragrance is a bit strong at first, but once it has time to mix with your skin, it's really nice.
07/01/2016
Not as nice of a smell as in the magazine samples.
06/30/2016
I've received this fragence 3 months in a row. You would think I like it. But it is a bit strong. It's for the right occasion. Definitely a spring scent. Too strong for summer.
06/17/2016
I received this as a gift and it way too powerful for my taste.
06/09/2016
Very strong. Not for me.
06/03/2016
The perfume itself smells okay, but it doesn't match well with my skin chemistry. 🤐
06/02/2016
This is a nice rose/musk scent. If you like floral musks or craving a rose, this is a good one. My only problem with it is it didn't seem to last long on me or project much. Too bad because it is so pretty. It seemed to last a lot longer on my sweater than my skin. I saw other reviews where people found it to be strong for them, so maybe it will last longer for you.
06/02/2016
It's a Lil on the spicy side
06/02/2016
Too sweet but not bad. Just not me
06/02/2016
Love the smell. It is a strong scent but very feminine.
06/02/2016
Love this scent.
05/31/2016
I absolutely adore this fragrance. Each time I receive a new fragrance I am like a Scentbird addict. I am eager to receive the next fragrance.
05/29/2016
Every time I spray this perfume I smell a hint of bug spray so that really bothers me. I usually get tons of compliments on my perfumes but this one doesn't seem to get any at all. I think it's for a more mature consumer. There were tons of great reviews which is what I go by when picking my monthly scent but this one just did not do it for me.
05/18/2016
I just got this today and I love it already. It's warm and soft with just enough spice to make it interesting. I will love this even more come fall and winter.
05/17/2016
It's good. The smell is soft and warm and the projection is good.
05/11/2016
Reminds me of SJP -Lovely
05/08/2016
I love Narciso Rodriguez perfume. i will be buying the full size bottle
05/06/2016
Soft scent. Not long lasting for me.
05/06/2016
It's nice but not what I expected. From the notes I thought I was going to get something far more complex and layered. So, what I expected to be a star in collection will wind up being that scent I wear when going shopping... not formal occasions. The musk barely sticks around on my skin and the patchouli is there... but like an after-thought. It's lasts a while but what lingers is this kind of vanilla/citrus aroma. It's "Ok"
05/02/2016
This is a very nice fragrance dainty, powdery and fresh, just what one would imagine the girl next door would smell like.
05/01/2016
Much softer and more feminine than the EDT version. I love it for a night out
04/30/2016
A very elegant scent that I would wear on a nice night out. Love it!
04/30/2016
I like this scent. Smells like spring!
04/29/2016
Sophisticated and sexy.
04/29/2016
i hated it! i really thought this perfume was going to smell nice but its way too strong and overpowering and just not a pleasant smell at all just like the other Narcisco Rodriguez perfumes i have tried. very dissapointed!
04/29/2016
This is a very mature fragrance. The sillage is beautiful. It's all woman.
04/25/2016
I didn't think I would like this when I first sprayed it on, but I received a ton of compliments on it when I wore this one. It is definitely in my line up!
04/24/2016
Her Eau de Parfum by Narciso Rodriguez is by far one of my many favorite perfumes from Scentbird. The softness & lingering smell stays on your body for hours & I love that! I highly recommend purchasing/adding it to your month!
04/15/2016
This scent is EVERYTHING!!!! It is so soft, yet enduring. It does not disappear after three hours of wearing. The scent actually appears to "evolve" throughout the wearing. It is a scent that you can wear throughout the year and it definitely can transition from day to evening. It is an absolute favorite of mine and you absolutely will not go wrong in selecting this fragrance.
04/13/2016
This has ALWAYS been my fav scent! Very sexy and elegant
04/05/2016
Nice smell... Not too loud. Very delicate and pretty!
03/31/2016
Potent fragrance with both male and female tones to it. Strong and will last with you the entire day. Definitely a try before you buy.
03/31/2016
Very pretty and feminine, but not too sweet.
03/29/2016
I love it!!! It's my new "go to"....I've received so many compliments. I'm seriously thinking about buying a full bottle! Without scent bird I probably would have never tried this. Thank you!
03/29/2016
This fragrance is delicious. It smells of rose, and peach and vanilla and I'm sure a lot more scents that make it truly warm, creamy and so wonderful to wear. The scent lasts well and I get compliments when I wear it. Who could ask for more?!
03/29/2016
Unfortunately, I hate this sample! I thought I had smelled it somewhere before and liked it, but I don't. I don't even know if I could give it away because I'm not sure any of my friends would like it either. I wish I could return it. And that's the whole truth.
03/29/2016
not very long lasting on me.
03/29/2016
It is a bit strong & the floral scent is very musky. This is a good scent for when you want to be extra sexy but buyer beware, don't over spray or you will die.
03/29/2016
I am totally in love with this scent!
03/20/2016
I loved this perfume, it is my new favorite! It lingered all day but not too strong or overpowering. Love it, love it, love it.
03/20/2016
I love this perfume, I think it is my new favorite. The scent makes me feel pretty and it lingered all day but not too strong.
03/18/2016
Absolutely love this rosy musky smell... it is the right kind of sexy smell.
03/16/2016
This perfume stinks!!!!! It smells like peppery, old lady perfume! Yuck! 😷
03/06/2016
Smells great!!!!
03/02/2016
Fresh and Sexy at the same time. I love it.
02/29/2016
Love the scent
02/29/2016
I worked with a women from Paris a few years ago and loved her perfume. This is what she wore and ever since it's been my signature scent. I get stopped often and asked what I'm wearing. It initially smells floral but once it's on, it develops into this clean, beautiful fragrance. I'm still in love years later.
02/28/2016
I love this scent!
02/16/2016
This scent was not for me. I hated it. I guess too mature for my liking.
02/02/2016
I absolutely LOVE this perfume. Will have to get a bottle very soon. It is among one of my favorites.
02/02/2016
Pretty strong fragrance that is well suited for winter.
02/02/2016
love this scent.. wished it stayed on longer but its a keeper
02/02/2016
Didn't get very good compliments of this scent.Someone told me I smelled like an Jerry curl I myself like the but didn't like it to me it's kind of strong almost like an men's scent.
02/02/2016
Was not my "cup of tea"... Too spicy/musky for my taste.
02/02/2016
I added this perfume on a recommendation and I'm glad I did. It's so different from the normal perfumes I pick. Very clean but also sexy.
02/02/2016
I thought this was going to be more of a floral fragrance ( I'm not sure why) but to me it was very musky.
02/01/2016
Nice scent but only lasted less than an hour.
01/31/2016
Nice scent. Nothing special or unique.did not last long at all. Will not be getting this one again.
01/24/2016
Very nice, classy and unique
01/21/2016
Its a dark, musky, mature, very sexy scent. The lasting power is crazy and it seems to smell better after it warms up on your skin for a while or sits on your clothing. I enjoyed it and have been wearing it all month but it's just really not for me. I prefer sweet gourmand scents.
01/18/2016
I love this scent.. got compliments from the first time I put it on.. nice combo of floral and musky...not too much though...
01/17/2016
The smell was okay. It's a litte too musky for me and very strong. Smells better after it's been on you for awhile. Personally not one of my favorites.
01/07/2016
It is so soft and sweet. I absolutely love it!!!
01/05/2016
Very Pleased - it smells WONDERFUL!!
01/05/2016
Loved from the first time I smelled it in a magazine, Perfect for me.
01/04/2016
I love this scent. At first I thought I was a little strong but as I wore it I got so many compliments on it. I have really loved the change.
01/04/2016
Dried down well, but opens with a heavy dose of gardenia, to the point that this smells like an "old lady" perfume at first.
12/30/2015
So damn sexy, musky, and addictive!
12/30/2015
It was not the worst fragrance I have ever tried but I did not particularly care for it. The woodsy notes did not sit right on my skin. Luckily, it is not a long lasting fragrance on me either. I gave it a week of daily wear and unfortunately will have to throw it out or gift it. It is a classy scent and is beautiful on a fragrance strip or the right woman I am sure, just not on me.
12/30/2015
Didn't smell like original scent to me !
12/29/2015
This, to me, seems like a 'mature' scent. It is very heavy.
12/18/2015
By far the worse scent of perfume I have ever smelled.
12/08/2015
Right now, this is my favorite fragrance. It's soft, warm and sexy. The first day I put it on, my husband texted me to hurry up and get home.
12/04/2015
Enjoyed this scent very sexy and soft! Bea
12/04/2015
This perfume is okay. It is more musk than I thought. Very mature and sexy. My boyfriend likes it but I found it overpowering.
12/03/2015
A strong, sexy scent- it was a bit too mature for me but lasts long and the scent gets better with time.
11/25/2015
CLASSY, so very musky, is a very unique scent, and last all day but is just too strong and makes me dizzy. Maybe the Eau de Toilette version will be more wearable. Definitely a autumn-winter scent.
11/25/2015
I like musk and sandalwood, but for some reason, on me, this was really floral, which is not my favorite.
11/23/2015
smells like car oil....
11/17/2015
This is a really beautiful, sexy musk. It just smells good!
11/15/2015
This smells divine, I love it! This is a sexy, grown woman scent. It'll go in the que again.
11/07/2015
Really pretty, feminine scent.
11/07/2015
Great smelling, may. Purchase full size!
11/06/2015
I absolutely loved this perfume. A little spray lasts all day for me and I can't stop smelling myself. Iv gotten a handful of compliments even. It's a sexy scent and I love it
11/05/2015
It was just OK!
11/05/2015
Light, clean, and fresh floral smell. Great summer/spring scent. Mixes well with other scents.
11/02/2015
It's warm and a little woodsy. Loved it.
10/30/2015
i love the smell of this ! unfortunately it doesn't last all day on my skin
10/29/2015
I love it. When I first sprayed it, I wasn't sure because it smelled different from any other scent I have worn. After a few moments, the scent was magical. I really love this scent. Warm, sexy, unique. I love it!
10/19/2015
Not a bad scent. Good for everyday use but not extraordinary. Is a perfect dupe for the less expensive Lovely by Sarah Jessica Parker. I have that one and now I wish I'd ordered something else. But it's okay, this will be in my purse and the other on my vanity with all of my other many full bottles.
10/14/2015
One of my DEF signatures. When I wear NR I confine to inhale my wrist, blouse scarf and smile.
09/30/2015
I ordered this perfume because a lot of people on youtube described it as very sexy and elegant. Elegant - yes, but not sexy. At least not for me. It has a very expensive feel to it and opens up in a very interesting way. At least on my skin it doesn't feel right in the first 30 minutes but after that it becomes comfortable. All in all, worth trying but not worth buying (for me at least) because every time I put it on it feels like my first time - I simply forget how it sounds.
09/30/2015
Classic, sophisticated, lightly peppery, love it.
09/28/2015
Not too fond of this. Smells kind of old ladyish to me.
09/19/2015
This scent is amazing! A very elegant, soft and mature fragrance for date notes or special occasions. I plan to purchase the full size.
08/31/2015
I love the smell ... subtle and lasting !!!
08/14/2015
I really did love this scent... feels soo light and fresh.. classy
06/29/2015
"A lovely, feminine, yet very strong scent! Kind of remind me of blooming bouquet by Dior, but muskier. This is a night scent for me."