Issey Miyake
L'Eau D'Issey Pour Homme EDT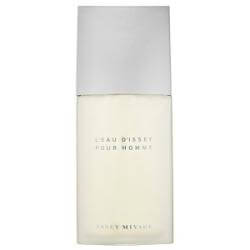 Get a 30-day supply of L'Eau D'Issey Pour Homme EDT
for
$
14.95
Notify me once this scent is available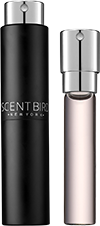 0.27 oz subscription

0.27 oz a la carte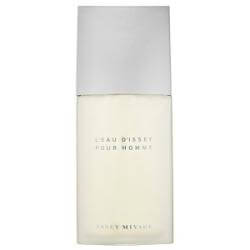 4.2 oz bottle
Share and earn free perfume
Notes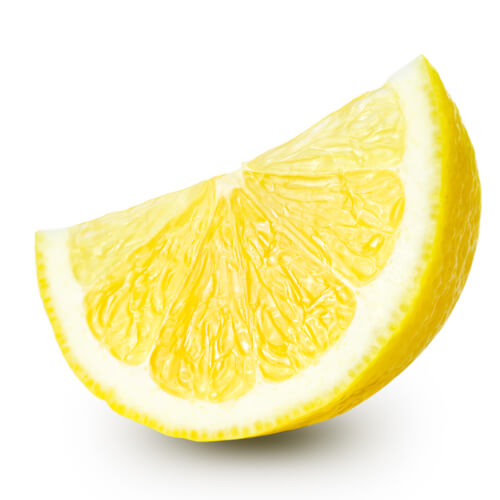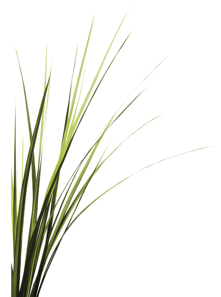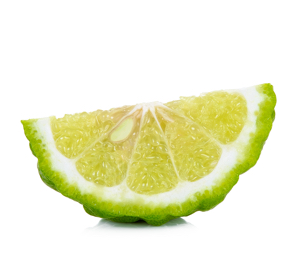 Description
Issey Miyake launched his men's fragrance, L'Eau d'Issey Pour Homme to reflect the principles of his women's scent, embodying the yin and yang, and the extreme polarities of the world. L'Eau d'Issey Pour Homme is a fresh herbaceous scent with warm, woody undertones accented with spicy notes. The notes include Verbena, Tangerine, Cypress, Yuzu Zest, Coriander, Clary Sage, Geranium
You may also like
L'Eau D'Issey Pour Homme EDT by Issey Miyake Reviews
11/21/2017
This cologne has a nice, clean scent. I wish that it lasted longer, other than that, not a bad choice for my first scent.
11/10/2017
This has been one of my favorite scents for years. It should definitely be a mainstay in ones cologne collection. It's crisp and distinctive without being overpowering.
11/07/2017
Smell so good I wanna kiss myself 😚
10/31/2017
This cologne is just as I remember it. Clean, crisp fragrance that lasts throughout the day, and I still get a ton of compliments on it. Although I've primarily used it as a summer fragrance in the past, it's a solid "go-to" fragrance year round.
10/29/2017
Very nice smell
10/12/2017
I loved this cologne! Light & crisp, lasted from morning until evening, and received many compliments! I would definitely be interested in getting again!
10/11/2017
A good fragrance for some people but not for me!. is very stealth. smells like a old person I do not recommend for young people very disappointed with my first fragrance
09/27/2017
I just get my ISSEY MIYAKE IN THE MAIL today, IT came timely and I had no problems with my package.!!! IT'S the REAL deal as I remember it, clean smelling and not over powering.!!! (this is my first time ordering from them) Good for five hours or more,depending on the person, am happy with picking scendtbird and looking forward to my next order from THEM.!!! CAN be used year around, for someone 25 on UP in age day or night and the lady's love IT.!!!
09/24/2017
Hmmm.... I don't know why I have to rate a product that I haven't received yet, but I do know Issey Miyake does smells great. I do however hope I get my product soon.
09/21/2017
Great summer fragrance. I may buy a full bottle.
09/20/2017
This is my favorite scent so far. I've received numerous compliments on this cologne.
09/01/2017
My significant other 💜's this cologne. He puts it in everyday. The woody spicy scents just makes me want to hug him up all day long. Ladies and Gentlemen u will really 💜 this either for urself or someone else. It's awesome u won't go wrong with this cologne.
08/30/2017
If you like this scent, buy "Deep Woods Off" Mosquito Repellant, instead. It smells the same, and will cost you less. :-)
08/22/2017
Had a full bottle awhile ago love this scent very clean crisp and I had several compliments on it. Good for any time of the day office, date , night out.
07/25/2017
Very vibrant clean smell great for summer time during the day or a night out. That classic Issey Miyake feel with a summer twist. I recommend this to anyone in to higher quality scents.
07/14/2017
Absolutely my favorite cologne I've worn in a long time. Very fresh and clean, perfect for going out on a summer night.
07/03/2017
Perfect long lasting scent
07/01/2017
Love this. It's intoxication g
06/30/2017
Loved everything about this scent. It also last all day.
06/29/2017
I did not like it
06/23/2017
Love this scent! Perfect for summer!
06/03/2017
This cologne is just flawless bro, I really recommend this one
06/01/2017
More floral than citrus.
05/23/2017
I don't find the scent to be citrus. It is just OK, and won't be a favorite. My impression is that it requires a heavier application to achieve in order to last.
05/23/2017
This scent is pure Gold. It's intoxicating. I recommend this for any man. It smells unique. Great for the office or date night.
05/20/2017
Hated this scent.
05/12/2017
Paid and never received it.
05/03/2017
Classic & Clean. A must for every collection!
04/30/2017
I luv this scent goes great with my body chemistry
04/29/2017
Love it has always been one of my favorites
04/28/2017
Wore this to work because my friends all swear by it. Didn't like it until it settled a bit. Was questioned midway through the day by a female at work who constantly flirts with me daily about what I was wearing. When her shift was over I got long hug and a kiss on the neck.
04/25/2017
Way stronger than I was expecting it to be even with just one spray. It kinda levels out midway of your day.
03/07/2017
Smells very clean and masculine. Wife LOVES it. Definitely will be getting this one again!
03/06/2017
Initial impression: did not like this fragrance. It is a bit too flowery for my taste.
03/05/2017
I love this perfume very clean scent
03/05/2017
I love issey miyake for men.
03/05/2017
Great cologne will get again.
03/05/2017
Such AN AWESOME SMELL
03/05/2017
What a magical scent!!! My husband LOVES it.
03/05/2017
Very good scent. Classic that smells great.
03/04/2017
Strong yet Light and refreshing
03/01/2017
very pleasant smell
02/25/2017
Excellent clean, citrusy fragrance. It's a daytime, summer scent.
02/08/2017
loved it one of my favorite sents
02/06/2017
Did not like this at all, smelled too much like it's for a girl. The only one I like fro thing guy is the one in the all black bottle, it's awesome!
02/06/2017
Issie is a very muld smell but very nice i like it
02/05/2017
Good scent with a spicy punch
02/05/2017
Sweet scent! Sticks around all day!
02/05/2017
One of the best colognes ever made 👍🏿👍🏿👍🏿👍🏿
02/04/2017
😍😍 Smells so good in my husband, definitely a new favorite.
02/04/2017
Smells awesome. It's a clean fresh scent
02/03/2017
The smell is to fruity... and it didn't last long..
02/03/2017
Best scent on earth. I have been using it for the past 20 years!
02/03/2017
Too overly-flowery for a manly sent, but is very fresh and nice. Would recommend.
02/02/2017
Great smell just what i wa looking for , can't wait until my next order arrives.
01/31/2017
Very clean scent, not too strong. Need multiple applications throughout the day though.
01/30/2017
So far I hate it. Very powdery floral sent. Not at all what I expected.
01/29/2017
Love it!!! Off the chain!!
01/21/2017
It smells like the woman version to this. I do like it, but it doesn't smell manly to me. Very soft, but stays on 8+ hours on my skin. I will not order this one again.
01/20/2017
I have ordered about 6 colognes , but this is undoubtedly my favorite! Its perfect for a casual handout, although I use it for all occasions because its so good. Take it. You won't regret it.
01/13/2017
Clean. Crisp. Doesn't last all day, despite multiple applications.
01/12/2017
It's ok not very strong
01/05/2017
Clean and crisp, does not last all day. Very pleasant.
01/04/2017
Always smooth and refreshibg
01/03/2017
This scent is fresh. I like this scent a lot .
01/03/2017
Exactly what I am looking for
01/03/2017
This is an awesome cologne and I get compliments from people all the time and want to know what I have on
01/02/2017
I like it. This is a very clean smell. Not for everyday wear, but great for special occasions in my opinion.
01/02/2017
A classic. Timeless and still has the intended effect. One of my go to smells when I need to be at my best for something
01/02/2017
Always amazing!!!
01/01/2017
Love this scent!
01/01/2017
Love this scent. Everyone loves it and I get compliments often. Wish it lasted longer.
12/30/2016
Good Summer/spring fragrance. One of my favs
12/30/2016
It was great. Exactly what I am looking for.
12/30/2016
Love Love Love
12/25/2016
It grows on you... Smells pretty good....
12/25/2016
Great scent! Last long!
12/17/2016
Love the smell!!! Lasts long
12/16/2016
I have always heard of this scent but never tried it...finally did and I do not like iut...its not for me!
12/15/2016
OK scent not for me
12/08/2016
Loved it got lots of compliments
12/07/2016
I don't want to give it a bad rating, it's just not a scent for me.
12/06/2016
Love this stuff
12/06/2016
The switching of the cologne was a little messy but everything else is great
12/05/2016
Best smell ever!!!!
12/05/2016
Best scent ever.
12/03/2016
'Great smell no issues at all, just mad at myself for choosing one that my father already had
12/02/2016
Smells great, but the smell barely lasts compared to most all of my other colognes. I really think these are not quite the same as originals. I'll give the third month one more try.
12/02/2016
Issue miyake is one of my all time favorites I absolutely love it 😍 Though it's a little pricey I can still afford to smell rich💋💋💋 Thanks Scentbird‼️
12/01/2016
Weaker than original. Canceling subscription.
12/01/2016
Smells amazing!
12/01/2016
Smells great, gets compliments
11/30/2016
I love it! I love issey and I love scent bird
11/27/2016
I love this Cologne definitely a keeper in my rotation of colognes that I would wear.
11/12/2016
I would be much more likely to be able to rate a cologne I had ACTUALLY received. This was ordered on 10/16 and the latest tracking shows it not arriving until 11/15. If it is going to take a month to receive, the convenience of shopping on One is pretty much negated, don't you think?
11/06/2016
This cologne is fantastic!
11/04/2016
Great , I like it
11/03/2016
Great scent, excellent for daytime or the night life. Definite keeper
11/03/2016
this has always been my favorite sent I try many others but this one here is the best I absolutely adore it
11/03/2016
ONE OF THE BEST!!!
11/03/2016
Although the scent does not last as long as other colognes, the fragrance is very clean and crips without being too strong
11/02/2016
this is to sweet to me!
11/02/2016
It was a really great smell.
11/02/2016
Light but fleeting, goes away as fast as it goes on might want to work on that.
11/02/2016
It has a nice soft not loud smell to it. Perfect for the winter.
10/31/2016
Love this Cologne I remember having this one back in San Francisco
10/29/2016
Awesome. Last all day with 2 sprays.
10/28/2016
I'm not into colognes that feel strong. I like subtle scents not too heavy on the Vetiver and Bergamot
10/28/2016
Love this!! Starts scent but that is a good thing. Truly unique, I get compliments every time I wear it. I want to purchase the bottle!
10/27/2016
Great smelling cologne. Kind of strong at first then it fades out for a great smell light smell the rest of the day
10/18/2016
Very strong initially. Smells feminine for a while and then had a nice scent. I won't be wearing this one.
10/12/2016
Great smelling Cologne, have always liked ISSEY D'ISSEY.
10/11/2016
Light clean scent that lasts more than half the day. Great for everyday use at work.
10/07/2016
This one is pretty nice - it's got a really heavy olive overtone when it's sprayed but the effect wears off quickly - this scent lasts about a half day for me.
10/05/2016
Best for spring and summer!
10/04/2016
Very clean and fresh smell. Excellent choice if you want something light yet masculine. Just the right amount of spicy smell.
10/04/2016
I absolutely love this cologne, it's a classic that never gets old. You can wear it no matter the occasion or event. It's light and inspiring; every time I wear it I get at least one compliment without fail. Please do yourself a favor and try it out, you won't be sorry.
10/04/2016
Its a great cologne. But smells better on other people then my self. I give it a 4 only because i dont like how it smells on me.
10/02/2016
...smelled ok from the bottle....changed a lot on me, became pretty medicinal. Ended up giving my sample to a friend
10/02/2016
Very clean scent. Intimate compliments received, but non in public from passerby's.
10/02/2016
not really feeling a connection with this scent.
10/01/2016
Classic light and fresh smell
09/30/2016
Smells amazing! I get lots of compliments of it.
09/30/2016
Ok. Not bad.but could be better. Does not compare to the previous 2 bottles i ordered.
09/30/2016
Issey Miyake has always drawn my attention with their unique blends. This cologne is another now favorite. I enjoy the sweeter yet masculine colognes (more sweeter of a scent) and this one is rather strong upon spritzing, however it fades and provides a subtle scent that i've smelled throughout the day. This is definitely a goto for work or an evening out. Just a spritz or two will do ya.
09/29/2016
i like the scent
09/29/2016
It's what I expected.
09/22/2016
I've always loved this fragrance. I haven't purchased it a while and was just reminded of how much it works for me. Get lots of compliments.
09/20/2016
The Yuzu is perfect for spring, great scent, one of the regulars in my spring rotation.
09/12/2016
Top 10 for me. Unique smell. I get tons of compliments when I wear this.
09/07/2016
One of my favs and my go-to for a long time now!
09/06/2016
Nice Casual Scent. Suits any occasion. Have received nothing but positive feedback. Very Citrusy.
09/05/2016
still have not recived my fist shipment!!!!
09/03/2016
A bit too much Citrus for my taste, doesnt last long
09/02/2016
I think it a great concept.Only I could suggest is your shipping method.I got my subscription early part of August.I haven't received it yet it's 2nd of September.
09/01/2016
One of my faves and the ladies love it!!
09/01/2016
Great fragrance for any time of the day.
09/01/2016
Realy Liked It
09/01/2016
Great cologne..smells wonderful!
08/31/2016
My husband loves this scent.
08/31/2016
This has always been one of my favorite fragrances. Thanks Scentbird!!!
08/30/2016
Great scent. Wife enjoys it.
08/30/2016
I'm extremely pleased with my cologne! It arrived in a timely manner and perfect for me! Not too strong but smells incredible and a perfect match for me! I was skeptical about this site and now I'm a believer. Thanks!!!!
08/30/2016
The best love it
08/24/2016
Love this. Bought the full size immediately. Classic, clean, fresh scent
08/13/2016
This fragrance is pretty good. I'm not blown away by it. It smells citrusy in the opening but then just dries down to this fresh, sort-of-soapy scent. I don't dislike the scent, I just think its boring. Not really for me, but could easily be great for someone else.
08/13/2016
This was my first and I absolutely love it and recommend to anyone looking to smell great and turn heads 😉
08/11/2016
Love this cologne! Got it for my friend and he loves it also!
08/08/2016
A good, clean EDT. The floral and spice notes keep it from being just another warm-weather citrus scent. On me, its development is pretty linear. One of the few light EDTs I might consider wearing year round.
08/05/2016
VERY CLASSY UNIQUE SMELL HIGHLY RECOMMEND!!!
08/04/2016
This is the Ultimate fragrance!. I've worn this fragrance for years since it first came into the stores and this has been the basis for all other fragrance for me.
08/03/2016
Yum! The real thing!
08/02/2016
Easily the best smelling fragrance for men on the market.
08/02/2016
Great love it!
08/01/2016
It's a really good cologne
07/31/2016
This is one of my top 3 favorite. It's always a compliment getter.
07/30/2016
When will I recieve my gift?
07/30/2016
would like it to last longer.
07/29/2016
Love love LOOVE this cologne, it has been my fav for years and the ladies get aroused by its fragrance. Issey miyake is the lip locker.
07/25/2016
I enjoyed it. it's different...ok smell, but i wouldn't get it again unless it was a gift
07/06/2016
Great citrus smell!
07/05/2016
Beautiful scent! Wife Loves it
07/05/2016
Great fresh smelling scent!!
07/04/2016
Oldie but goodie.. Love the way this smells on my husband!!
07/02/2016
This one was an "okay" fragrance for me. Lasted pretty well on my skin for 4 hours but first spray is kind of feminine, as in perfume-like, and it dies down into a little bit of a light spicy note.
07/02/2016
Issey Miyake L'Eau D'Issey Pour Homme EDT smells absolutely amazing. Its an older cologne, but still a great one.
07/01/2016
I'm a satisfied customer
07/01/2016
This fragrance is beautiful, perfectly balanced and unique. Unfortunately, it lasts about 15 minutes on my skin, after which no discernible trace remains. Alas, not for me.
07/01/2016
It's a wonderfly fresh scent it works well with me. Test it out its worth it.
06/29/2016
I know this is a men's scent, but I like it for me too! I have wanted to try this scent for a long time, but I was a little disappointed. The scent seems a little outdated to me. It also has no lasting power. It has to be reapplied much quicker than I would like.
06/29/2016
I would like to say thank you
06/23/2016
Smells a bit too flowery not my style 👎🏻👎🏻 wouldn't recommend it
06/04/2016
Hated it, didn't mean to order it ... worst money ever spent on smelling good!
06/03/2016
Always good to have a round, one of my favorites.
06/02/2016
It's a good scent ! Wear everyday but I like more of a green note and flowery smell
06/01/2016
The scent does not stay on for much...
06/01/2016
Loved it been using it for more that 16 years!
06/01/2016
Very good clean and fresh smell. Last throughout the day and dries down very nice. A great pick.
06/01/2016
Absolutely amazing cologne!!! One of my favorite. I highly recommending!! Do it like me, go to your local parfumerie store, try it and then add into your queue on scentbird!!!
06/01/2016
Simply amazing
05/31/2016
Smells good. Everyday scent
05/28/2016
I really like this cologne. I find I use it most every day, on most every occasion. The scent is pleasant, interesting, and seems appropriate in every circumstance. It doesn't last very long, and doesn't seem to project well. I use 4 sprays and don't worry that it is too strong. Perhaps it's only downfall.
05/27/2016
This smell is amazing, I brought it for my boyfriend and eveytime I smell it on him I just melt I love this scent it's a bit strong but not to powerful
05/25/2016
This scent right here was and still is one of my all time favorites.
05/21/2016
I love to wear this for myself, like, lying around the house or i spray a few squirts into the bath tub for a nice relaxing evening. It is slightly odd how feminine it smells, but after it settles on my skin it smells very much the dapper young man.
05/17/2016
This scent of not really for me but it's an alright scent
05/07/2016
I love it, I'm satisfied
05/07/2016
Fresh and awake. A beautiful scent
05/07/2016
Loved it, it's been one of my top 5 fragrances so far, bad thing was I didn't get to enjoy it much, for some reason the bottle fit loosely inside of the twist container, and when I pulled it out the spray bottle flew to the pavement... Only had it for a few days but I recommend this clean smell for a night out or simply to get some attention, it does fade out fairly quickly but it's a great add to my wardrobe
05/04/2016
I always loved men perfumes, and this is really good! Smell fresh and clean!
05/02/2016
Exactly what my son wanted, fresh clean scent!
04/27/2016
Great smell. Last a good while even through a busy day.
04/09/2016
Amazingy! Very fresh spring smell. Lady almost all day.
03/30/2016
Love this sent it smells so fresh and unique !
03/30/2016
Very nice sent that is not overpowering! And I love it!
03/29/2016
My favorite! Goes great with my body chemistry.
03/29/2016
goes away in 10 min
03/08/2016
Love the fruityness of it, smells fresh.
03/05/2016
Long lasting, masculine, fragrant
03/05/2016
One of my favorites. I have gotten this scent multiple times.
02/08/2016
Very very strong. Smells good but limited doses!! Lol. You don't want to be that person who shows up to the club reaking of cologne. One spray for the whole day
02/03/2016
One of the best ever!
02/03/2016
love it! its more of a sporty scent which i love
12/17/2015
Just no not good
12/13/2015
Had a very clean scent. I didnt like how it smelled on me so I gave it to my 12yo son, he loved it.
12/07/2015
Smells very citrusy.
12/02/2015
Love the crisp clean smell. One of my favorites indeed.
11/30/2015
Very nice, light and a professional scent. I will wear this one to the office regularly!
11/24/2015
On me, this smells awful and foul.
10/30/2015
a little spicy for me but not bad
10/29/2015
I love the smell it's a clean fresh scent my signature scent
10/29/2015
Been always my old time fav never gonna give this fragrance up never!!
10/29/2015
One of my all time favorites. Works so well with my natural scent. When I wear it I feel confident and more attractive. Definitely recommend this one!
10/29/2015
I'm new to the scent game. Excellent for summer! It is substantial, cool and refreshing.
10/21/2015
I've been wearing this fragrance for over 12 years now. The scent is light, citrusy & spicy. Very distinct. Best of all it lasts all day. Great year round.
10/14/2015
Really Long Lasting!! My husband love this one when am wearing!!
09/29/2015
Like it the size and smell
09/23/2015
Having only used Polo and Hugo Boss Number One for years, I don't have a lot to compare this one to. That being said, I REALLY like L'Eau D' Issey for men. Not overpowering at all. Subtle yet noticeable. Recommend.