Gucci
Guilty Pour Homme EDT Get a 30-day supply of Guilty Pour Homme EDT
for
$
14.95
Notify me once this scent is available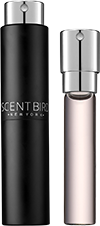 0.27 oz subscription

0.27 oz a la carte 3.0 oz bottle
Share and earn free perfume
Notes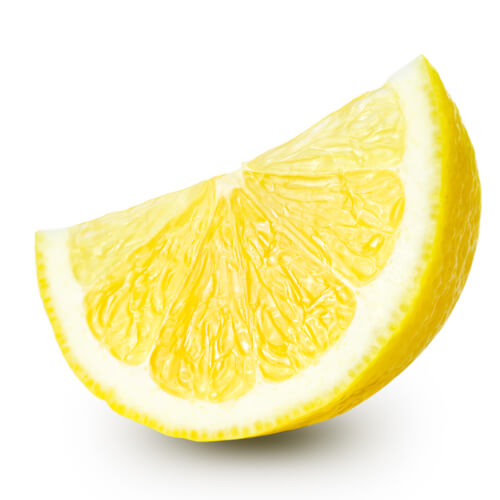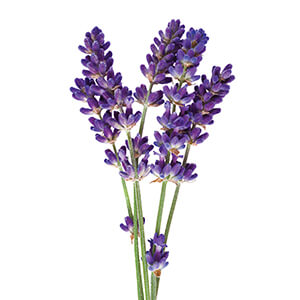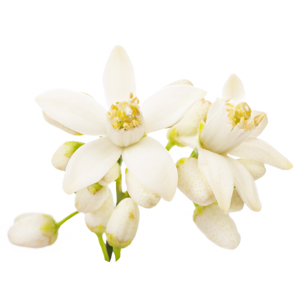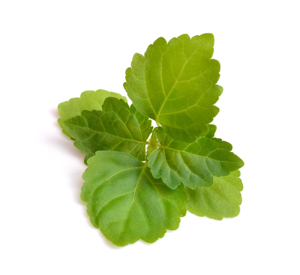 Description
Made for the man who knows what he wants, this fragrance is a powerful mix of excitement, allure, and sensuality. It awakens the senses with a burst of zesty lemon, cool lavender, and spicy pink pepper. The subtle heart notes then reinforce the fragrance's clean freshness, creating a bridge to the sensual and provocative woodiness in the base. As it dries down, the scent focuses the hallmark of all Gucci fragrances, patchouli, and mingles alluringly with cedar, sandalwood, and amber. The overall effect is young, stylish, and sexy—a bold and uncompromising fragrance that captures the essence of Gucci.
You may also like
Guilty Pour Homme EDT by Gucci Reviews
11/14/2017
I've always used Gucci Guilty since it's realese and was honestly kind of suspect of this and Scentbird. I can say I honestly love it and can't wait till next month to receive my package
11/07/2017
Smelt very masculine but still sweet and pleasant. Lasted all day and a subtle shot was plenty. Would get again!
11/05/2017
I love this scent! Every time I put it on I get complements on how good I smell. It lasts a long time as well. I will put it on in the morning and still get complements on how good I smell when I come home from a long day at work.
11/03/2017
It was a really good manly smell. Will reconsider getting again
11/02/2017
: what a great smell very fresh, new and inviting, sharp.. but subtle. Also last all day don't need much and had quite a few compliments on how I smelled so yes I will definitely be purchasing it and thank you scentbird
11/02/2017
I really like this cologne because it is masculine but not over powering. I've tried the Gucci Guilty Intense before so I decided to try other brands of the Gucci line. I'll definitely buy this again.
10/29/2017
Smell great 5 stars
10/12/2017
Has a really good smell to it I would highly recommend it.
09/25/2017
Smells very sexy!! Can't wait for my husband to wear it
09/19/2017
Really like this one
09/10/2017
Just walked in on Lavender and Lemon doing the dirty.. me likey. Smells like a good clean sexy.
09/10/2017
I love my scentbird
09/09/2017
Just what I like, strong and to the point.
09/05/2017
Smells absolutely amazing!!
08/31/2017
Smells so sexy and it's perfect to me!
08/27/2017
Scent: B+ Smells Like: citrus Compliments: B Longevity: B Overall : B Order again: Maybe
08/27/2017
The shipment was great first time ordering and it came super quick, the scent itself was great I can wear it on any occasion. Got a lot of compliments on this scent, I highly recommend it to anyone definitely a top 5 for me
08/17/2017
One of my all time favs
08/15/2017
One of my favorite!!!!
08/09/2017
very nice fragerance... many compliaments when i wear it.
08/02/2017
A staple for a man hands down.
08/02/2017
Sophisticated and masculine. A scent for all occasions!
08/01/2017
Great scent. Thanks Scentbird
07/25/2017
Gotta love Gucci! It's one of those casual scents that can be worn every day for any occasion whether it's for work or a night out. I use this scent every day for work. It has a nice citrus hint with a trendy element. Not overpowering at all and could pass as a gender-neutral scent. Not musky, not floral, just a perfect happy medium scent, especially perfect for casual days. I recommend this for anyone looking for an every day casual scent.
07/24/2017
Absolutely love this one get so many complements with it!
07/22/2017
Great scent! Definetly going to be offing this one again in the future!
07/13/2017
Smells very nice. Great manly scent. Does wear off quickly
07/10/2017
Love this sexy scent. It inspires confidence and is a definite must have.
07/08/2017
This is another score for Gucci. I love the Lavender and lemon tones.
07/04/2017
This stuff is great! I love all Gucci Scents so far!
06/30/2017
Great scent, not to overpowering. It's a great evening wear, highly recommended.
06/29/2017
Got this sent for my husband. We both enjoy the fresh clean scent. Definitely would recommend it.
06/29/2017
great cologne!!!
06/28/2017
Love this scent. Going to see how long it last during a full day of work.
06/12/2017
The fragrance is amazing, but as everyone else stated, it does wear off quickly which will get expensive fast if worn daily.
06/10/2017
smells great, but doesn't last
06/08/2017
I'm going to make it short and sweet..it smells great love it.... But out doesn't last...
06/05/2017
Nice and light but still get the compliments.
06/04/2017
this scent was tits.
05/31/2017
was a good choice however it does not last all day find my self reapplying halfway though the day.
05/28/2017
Smells great but doesn't last long
05/28/2017
Love this scent, by far one of the best. Only issue is that it doesn't last long
05/28/2017
This is an awesome scent, by far one of my favorites but the only issue I had was it doesn't last that long
05/27/2017
Good smell..one of my favorites
05/22/2017
Yes I'm definitely feeling this one smells professional.
05/07/2017
I love the way it smells on me. All the ladies in the office talked about how much they like it.
05/03/2017
Great scent. Very dark. Think Armani suit in a quaint New York bar. High class enough for a business meeting and chill enough for a few drinks and a cigar at the club.
05/03/2017
Love it but it is just a little strong
05/03/2017
Smells good but dont last long
05/03/2017
I never received this order!
05/03/2017
Absolutely love this!
05/03/2017
It is fantastic. When I wear my Scentbird colognes, people always remark how good I smell!! I prefer the fruity scents.
05/03/2017
Great scent not overpowering but definitely alluring. One girl said she followed my scent from one room to another trying to track me down...and described it as feeling like she was in a cartoon where the scent grabbed her by her face lifted her off her toes and dreamilu led her to me. Needless to say she ended up in my bed. I'm not saying the cologne got her in bed...that was all me...but the scent helped us cross paths.
05/03/2017
Great scent. Wear it everyday. Received compliments from countless women. Ladies love this on a man!
05/01/2017
I've always been a fan of Gucci Guilty. It's not an overpowering scent, it has small citric smell that's refreshing and adaptable for most occasions. I still have one of my original bottles of Gucci Guilty and I noticed the new bottle from Scentbird last longer than my original Gucci. This is definitely a plus.
03/11/2017
Love the smell
03/11/2017
I love the citrus and woodsy notes of this cologne! Very unique.
03/06/2017
Awesome!!!!!!!
03/06/2017
very clean and sophisticated smell
03/06/2017
Very good smell
03/06/2017
Great smell, clean and fresh....
03/05/2017
Pretty good cologne that I've had so far! It gets a little faint a tad quick but it has noticeably lasted a good 6-7 hours!
03/05/2017
I really like it, but this is the 3 month in a row I have received the same scent! I joined scentbird to try different scents Not the someone over and over
03/05/2017
Love the scent. But my bottle will not spray have emailing about it for weeks now reply. Can. It get any out with the pump.
03/05/2017
I love this scent.
03/04/2017
Great, I love it!
03/04/2017
I never receive my cologne and I have contact constomer support because it was ship to my old address and not kit new one. So I'm disappointed because they sent mailing me another one.
03/03/2017
It was just ok like something you choose as deodorant. It deff foesmt stand out like the others I've ordered
03/03/2017
An attractive scent for men.
02/07/2017
Great scent!! Love it!
02/06/2017
It is amazing and cool fragrance. Thank you.
02/04/2017
Love it, amazing scent....wouldn't be surprised if I order it again. Thanks Scentbird
02/04/2017
I've had the scent for only a week and have had several commitments. I personally like the way it stays and the after scent.
02/04/2017
This cologne scent is amazing!
02/03/2017
It's OK. It's a mature smell.
02/03/2017
Smells amazing
02/03/2017
More on the casual side, however too bold for everyday use to me
02/02/2017
My favorite so far.
02/01/2017
I loved the smell so much that im making it my first purchase.
02/01/2017
L❤VE this scent!
01/31/2017
Very sexy smell
01/31/2017
The scent is so amazing can smell it every time he walks by
01/30/2017
have not received cologne.
01/21/2017
My girlfriend loves it. I used to have it and I give it a perfect 10!
01/13/2017
Much too sweet.
01/12/2017
I don't like it. Too spicy and not for me.
01/09/2017
This is a good scent on me. It has a slightly soapy undertone, a mildy spicy midnote and a slight overlying vanilla hint. I would consider this a casual use cologne, nothing special but a good "manly" scent.
01/06/2017
light and airy
01/04/2017
On a scale of One to ten ; for this month : 5
01/03/2017
I put the cologne on in the morning and the scent stays with me for a long, long time throughout the day.
01/02/2017
Really enjoy Gucci Guilt
01/02/2017
Smells awesome on my be, very masculine
01/01/2017
Great smell. Very masculine. Not as sweet as the Versace Eros which I also love.
01/01/2017
Ahhhhh I love it
12/31/2016
NOT REALLY MY KIND OF SCENT, BUT MY FRIEND LOVES IT !!
12/31/2016
Love the scent, but does not last long enough.!!!
12/31/2016
This one is a panty dropper.
12/31/2016
Subtly sexy. Not too overpowering, clean smelling.
12/30/2016
Obsessed with this scent!.
12/27/2016
GREAT SCENT WITH LAYERS
12/25/2016
Love the scent! Didn't last long.
12/25/2016
Love the scent! Didn't last very long.
12/08/2016
I received the Gucci, and it has a very pleasant scent. It, however, didn't mesh with my natural scent and made me smell a little flowery. I let my friend try it and he smelled quite nice. It was just a matter of natural scent I think. It is a very pleasurable scent.
12/05/2016
Awesome, Love the smell of this one, second time getting it!
12/04/2016
Love the fragrance but it would've nice if each bottle was marked with the name on it.
12/03/2016
A great scent. Highly versatile, usable in the office or a night out. Doesn't fade in a few minutes, like some colognes.
12/03/2016
Great smell not too strong. Good for work and date night.
12/02/2016
In LOVE 😍 got it for my husband and he smells delicious!
12/02/2016
Great scent. I have received many compliments on it. My favorite so far.
12/02/2016
Great scent, wife loves it!!
12/01/2016
Smells amazing! A perfect match!
11/28/2016
Always a good one to have!!
11/27/2016
Fresh and easy to wear. Nice manly smell that is not overpowering.
11/08/2016
Bottle too small
11/08/2016
Fragrance is powerful on initial spray but settles in and is mellow all day long. Scent lingers all day and makes your lady want to cuddle and soak in all of the soft notes. Now guys if you don't want your ladies to be all over you, this is not the scent for you. Classic scent!
11/04/2016
My absolute favorite from Gucci!!!
11/04/2016
Seemed a bit too "standard" to me... reminded me of Axe body spray.
11/02/2016
Smells great not over powering, must have for me
11/02/2016
It smell really good and everyone I know enjoys when I have it on.
10/31/2016
Great scent. Love it.
10/26/2016
Hubby like it and it smelled pretty good
10/26/2016
Just got my first Scentbird and I got to say I love the one I got, Gucci Guilty smells really good and my wife loves it!
10/18/2016
I love these scent very clean.
10/13/2016
amazing and smooth scent
10/05/2016
I never did receive it. I moved and I did a changed of address and it was still sent to my old address. I have my mailed forward to my new address but it stated it was delivered at my old address, even though I don't live there anymore.
10/03/2016
Got this one for my husband this month. It's a nice scent that's not to overpowering.
10/02/2016
Awesome love it!!!!!!!
10/01/2016
Amazing! Get lots of compliments.
09/30/2016
I never received my shipment and customer service hasn't answered me in a week. Their version of guccy guilty smells like wasted time and money. I havent gotten a refund or an offer to replace my lost shipment. If a company doesnt offer refunds, and doesnt give you the merchandise you ordered, it's a SCAM! SCAM SCAM SCAM! run!
09/29/2016
Love it! The scent is outstanding and the scentbird customer service is top notch.
09/28/2016
I am unable to find the app.for order mixup so I am using this portal. First I am happy about my cologne, it's just that they sent me the same one twice don't know who made the mistake and it dosen't matter just send me another fragrance . With return packaging . I love scentbird don't think I will ever go back to buying any other way . Thank you Scentbird y'all are♦️♥️♣️♠️
09/17/2016
Oh i absolutely love this cologne it was my first time trying and I am very pleased with it
09/16/2016
one of my favorites
09/04/2016
Great fragrance received nothing but compliments of how good and fresh it smells
09/02/2016
It was incredible
09/01/2016
Amazing scent, my go to is always dolce gabana light blue but this now rivals that. Great fragrance, can be used all seasons
09/01/2016
Great smell, scent doesn't last long
09/01/2016
Was actually surprised ... this cologne is definitely in my top 3 ... actually my favorite since joining honestly... Subtle and dominant at same time seems versatile for business or pleasure
08/30/2016
Nice ftragrance...clean and refreshing..very unique
08/30/2016
Smells amazing.
08/30/2016
Light pleasant scent
08/28/2016
Scent so good, will be getting another one
08/26/2016
As expected I LOVED this on my husband and so did he. I had mentioned before that the women's guilty was my all time favorite and the men's didn't disappoint either. My hubby loves the clean smell.
08/07/2016
My Husband loves the scent and so do I😍...
07/31/2016
Smells great. I give it a 3 only cause it doesn't last like other Gucci products.
07/30/2016
I love it! I will definitely be getting this again..😊
07/30/2016
smells clean and mature
07/29/2016
Generous portion Strong scent Multiple compliments
07/29/2016
Ya'll need to step up your picture game. You guys are missing so many pictures that I don't even know if this is the one I really want. Your descriptions don't even match other websites descriptions including the manufacturers
07/29/2016
Its a good scent. I feel more confident every time i wear it. I don't think its a very strong scent. One of my friends said it smelled like Jasmine. I'm not sure if its accurate, but just thought I should mention that here.
07/13/2016
Doesn't last. Doesn't have consistency in order to personalize your style. Anyway doesn't waoo... me coming from Gucci.
07/12/2016
I really liked this scent.
07/07/2016
Is first time I got this one and I really like it. Now is just time to see how the ladies will say
07/06/2016
Not my favorite scent, smells okay, but won't buy or purchase again.
07/06/2016
Smells fantastic its not an over powering smell just right to last through the day.
07/06/2016
its okay. didnt really get a lot of compliments and its not long lasting
07/02/2016
Strong scent, and extremely satisfying.
07/02/2016
Worked better with my fiancé's body chemistry than my own, but in any case it smells great. Perfect for date night, or in lesser amounts for everyday use.
07/01/2016
Love it.. I wear it 2work and people love it!
07/01/2016
Just the kind of scent I was looking for, low, classic, and not overpowering
07/01/2016
Love it! Lots of compliments
07/01/2016
I dont think the smell last's too long but it smells sooooo good and I get compliments on it.
07/01/2016
Really like it
06/30/2016
smells great, but its a little soft. I like them a little strong
06/21/2016
very strong at first, but an amazing scent none the less. constantly has a hint of fresh to it.
06/16/2016
Very nice.. Strong but soft and fresh smell
06/04/2016
Smells fantastic! Could be used casually, but smells like it would be more fitting for date night with the missus.
06/03/2016
Great scent that lasts
06/02/2016
When I got the product the bottle was only half full as it seemened to leak all inside the package
05/31/2016
Good summer scent
05/29/2016
Amazing scent!!! Strongly recommended
05/13/2016
I have enjoyed this scent a lot. Purchasing a bottle right away! My female coworker said this about it:It is a masculine citrusy scent. Intriguing, attractive, charming, tempting. I would definitely recommend this to anyone
05/05/2016
Terrific! Would highly recommend!
05/05/2016
Nice fragrance. I get lots of compliments on it from strangers.
05/04/2016
Lasts all day. Smells great
05/03/2016
Great smell that lasts all day!
05/02/2016
This has always been one of my favorites! Having a monthly supply for so cheap is AWESOME!
04/12/2016
Incredibly fresh and clean. Love it. Perfect for an office!
04/06/2016
Love this cologne
04/05/2016
It's meh at best
03/30/2016
Smells fantastic
03/29/2016
Mine showed up as some women's Rose perfume...so can I get the Colonge I asked for please....
03/29/2016
smells like sex
03/29/2016
the ladies of my life love it
03/28/2016
surprisingly sweet and probably my least favorite scent that I've sampled
03/26/2016
Very nice, clean, stayed with me all day.
03/07/2016
Fantastic! I will most certainly be buying a full bottle
03/07/2016
Guilty smells as it describes. It has a very sweet sexual scent to it. I loved this selection.
03/06/2016
This scent smelt like heaven, I felt like a million bucks. Everyone complimented me on my cologne.
03/04/2016
Sexy smell that lasts :)
03/02/2016
Just got my first order. Love it. This is definelty the way to keep you collection fresh. Wish j would have found this sooner.
03/01/2016
Masculine, woodsy, I love it!
02/24/2016
This one had to grow on me, at first it smelled too much about this stuff a girlfriend in high school bought me called "raw vanilla" But a female friend told me to give it a few days to let my body chemistry do what it will to it and ended up liking it at the end.
02/08/2016
I didn't really like the smell at first, but after a couple of times wearing it, it has grown on me. I also got a few compliments and asked what it was that I was wearing.
02/07/2016
Don't really care for it. Smells like old woman on me.
02/05/2016
This is a great cologne. I don't feel that it's lasts very long throughout the day, but it does have a great smell
02/04/2016
I really like this cologne. Its citrusy and not too strong. Only issue i have is that it doesn't last too long.
02/02/2016
It's not an everyday wear type of scent. Its more of a date night smell where you want to smell as good as you look. Definitely worth a try.
01/27/2016
Amazing scent, last all day. first day I just touched the bottle without spraying and smelled it all day on me.
01/05/2016
Very clean, yet bold scent. Received several compliments!
01/05/2016
Very great smell. Would recommend it to anyone, great for date nights and just hanging out on the town.
01/05/2016
Great scent, definitely gets noticed. Night on the town or semi-formal recommended.
01/01/2016
Loved it! Holds fragrance all day
12/31/2015
Lots of compliments. One of my top favs
12/26/2015
Light summertime scent
12/20/2015
As soon as you spray it you get the pepper and lemon. As it dries you pick up a herbal lavender and you still get the lemon and pepper. Definitely a great smell but not an everyday or work fragrance. I would wear this in the spring.
12/20/2015
I like this fragrance. Its fresh like herbal and citrus at the start then you smell the spice and lavender. It's a "safe" smell. Not the best but still good.
12/11/2015
Definitely a must try.. ....Lots of compliments on this one!!!
12/06/2015
The best one so far!
12/06/2015
I enjoyed this fragrance. It is clean, and has a summertime citrusy scent. I have smelled something similiar to this one before but I still liked it.
12/05/2015
smells good but kinda strong
12/04/2015
Love this scent on my SO! <3
12/04/2015
I loved this scent, It was so awesome and stayed well
12/03/2015
It's smells bomb..
12/02/2015
This is a great scent! My girlfriend loves it on me.
11/29/2015
one of the best colognes. I wear it all the time
11/29/2015
Very sweet smelling but still mild. Has a strong floral smell nut not really flowery. Cool and refreshing yet still intimate. Excellent overall.
11/24/2015
Love it a must add to the collection
11/17/2015
The scent smells great! Its something you would want to wear on any good occasion. Strong smell. Not an everyday cologne unless you always want to smell like your at a fancy dinner party in a great suit. lol Pull it out when its time to impress....
11/06/2015
It's convenient but the waiting period for your next order is very time consuming. Maybe if two bottles were sent each shipment would be better, because I ran out about 2 and half weeks ago
11/06/2015
Smells great, got lots of complements.
11/03/2015
Because of this cologne, i have banged many bitches. When i walk down the street, women literally pour vaginal cum down their pants just at the scent of my musk. 9/10. Would bang.
10/31/2015
Way too strong. Too spicy.
10/31/2015
Amazing. My girlfriend loves this on me. And I love wearing it too.
10/30/2015
Love this scent. Masculine, Earthy, and perfect for this crisp fall weather.
10/30/2015
A great scent for the month
10/29/2015
I'm more of a dark woodsy smell this time of year it's light and summer sented fragrance. It's good just not for fall and winter.
10/29/2015
love the smell. Great for going out.
10/29/2015
Oh my! This scent is totally me. Thank you Scentbird.
10/28/2015
great scent and the ladies love it.
10/07/2015
Great sent, similar to jimmy choo
10/05/2015
Awesome scent! Got lots of compliments from it.
10/05/2015
A little stronger than I prefer. Spicy aroma, good scent.
10/02/2015
It smells like a young man should.
10/01/2015
It smells good -- a little strong but otherwise good. I did get complimented on it a few times but it didn't wow me like I expected. Most of Gucci's fragrances do which is why I'm not giving it more than three stars. Overall not bad though.
09/30/2015
Love love love it, so amazing, so happy with my perfume
09/30/2015
Great fragrance and I got a lot of compliments on it too! Scentbird is official!
09/30/2015
Only rocked it once but love it.
09/29/2015
got a lot of compliments
09/29/2015
This cologne is a must have. Very good.