Arquiste
The Architects Club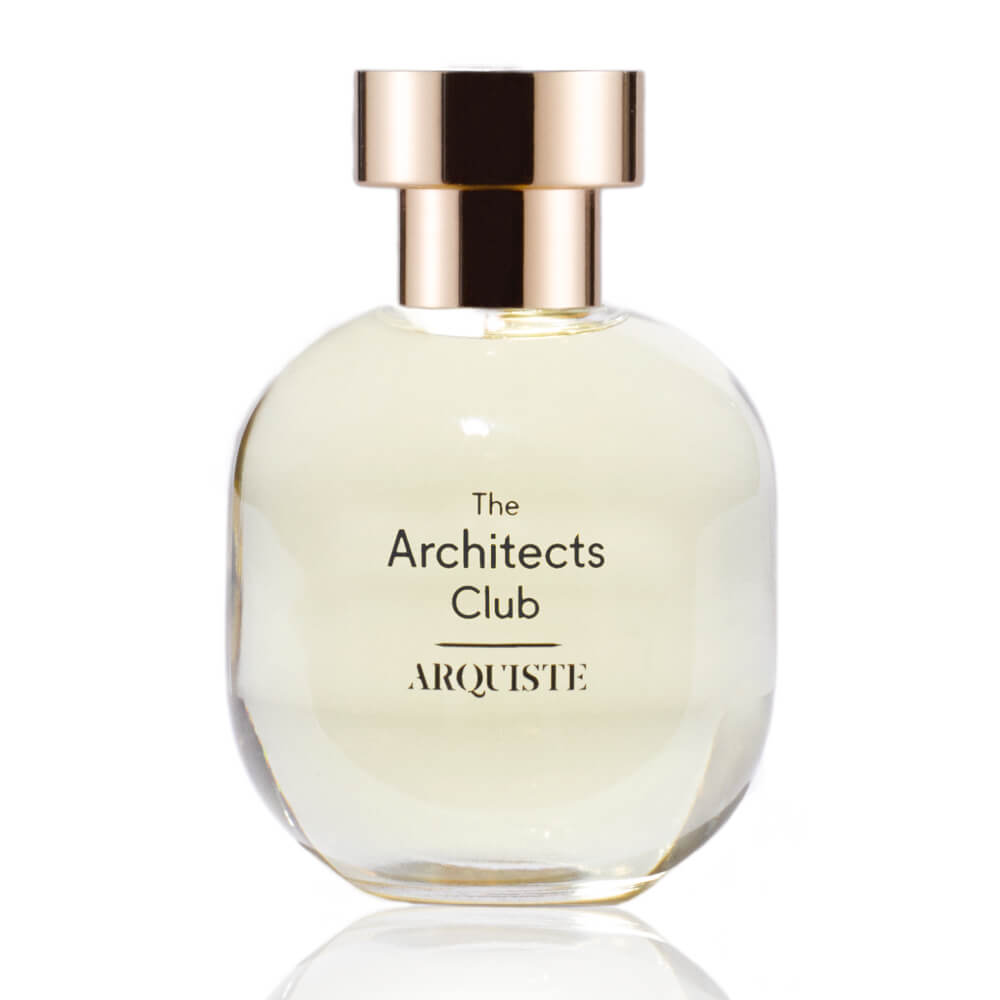 Get a 30-day supply of The Architects Club
for
$
14.95
Notify me once this scent is available
Share and earn free perfume
Notes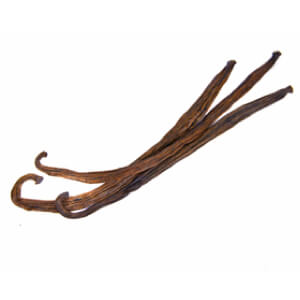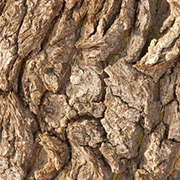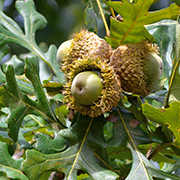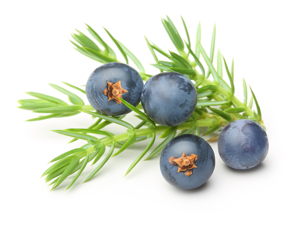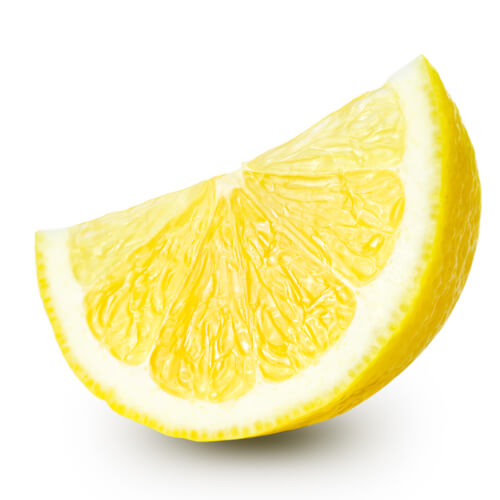 Description
Cocktail time, March 1930, London. A group of architects gather for cocktails at Mayfair's smartest Art Deco smoking room. As they settle in the warm interior of dark woods, leather and velvet, London's bright young things burst in, frosted martinis in hand, surrounded by a cloud of laughter, white smoke and fine vanilla.
You may also like
The Architects Club description
Arquiste's Architects Club is a woody, sweet and spicy perfume with hints of lemon and orange citrus.
It exudes an aura of sophisticated, old world luxury,with a refined masculinity that hearkens back to the Roaring 20's. Which is as it should be, as this perfume's backstory is about a gathering of architects in a men's club in the trendy Mayfair district of London.
Arquiste is known for launching their scents with rich, evocative inspirations from every corner of the globe and every time period. Architect's Club takes you right back to the early part of the 20th century, where men unself-consciously wore ascots, top hats, and monocles. It's woody sweet reserve is an excellent take on a traditional style of men's fragrance, and the addition of the vanilla absolute and amber in the base updates it for today's world.
The opening of bitter orange, lemon peel and angelica has an old-world style all its own – the bitter orange and angelica let you know this fragrance is dialing the Wayback Machine several decades. It could have led off with Vitamin C brightness and no musky, peppery angelica. But the spice of the angelica sets up the rest of the fragrance wonderfully; it's sharp presence prepares you for the crackling wood notes in the heart.
The heart of Architect's Club is a wood note lover's paradise. Pepperwood, guaiacwood and oakwood all make an appearance, and instantly transform this perfume into the paneled interior of an exclusive men's club. Woody notes can be utterly luxurious when grouped together, and here they are electric in their suave sophistication. The caramel, pepper and tangy facets from the wood give the heart depth and balance the palpable dryness well. The guaiac wood's smooth caramel also introduces the vanilla absolute sweetness waiting in the dry down phase.
The last phase of this fragrance offers a smoky vanilla and amber duo that both highlights and tempers the woody heart. The texture change from dry to sweet comes at you with a subtly enticing, low-key energy. But one that is a defining contrast to the gentility in the rest of this scent.
You can feel the stuffy, old guard of London being confronted by the young turks as they invade the member's only- world of Mayfair. The vanilla playing against the pepper is a wonderful olfactory stand-in for youth vs. experience, young vs. old, the new world versus the ancient order. Architect's Club is a fragrance with finesse, charm, and a sly sarcasm buried inside that elevates it into a truly unique perfume.
Read more
The Architects Club by Arquiste Reviews
08/22/2017
Didn't dazzle my wife so it wasn't that good.
08/22/2017
Heavy vanilla after 10 minutes, not much else
08/20/2017
I love this scent! I was a little hesitant because of the equal mix of good and bad reviews but it turned out to be a good choice for my first scent! It starts out very powdery and harsh with a woodsy smell but it dries to a warm vanillaish scent that works perfectly with my chemistry. I will without a doubt buy the full version of this at some point!
08/18/2017
Did not love this smell
08/15/2017
I love this scent. It dries down to a woodsy/cedar warm scent. I feel this fragrance is more appropriate for fall/winter.
08/11/2017
Did not like this scent. It smells like peppercorns soaked in vanilla extract!
08/09/2017
Fades to a boozy "vanilla extract" smell very quickly.
08/09/2017
A little too musky for my taste.
08/07/2017
I thought it came on a bit strong, then was overly vanilla afterwards. Wasn't my favorite, but still a good scent to use when not trying to impress.
08/03/2017
I am very impressed by the recommendation for this perfume. I love the smell on me and it's not overly strong. It didn't last as long as I would like, but all in all it is definitely something I would buy.
08/03/2017
Was sweet now what im used to but very nice
08/03/2017
Dislike this very much. Smells like Listerine. Stinky. I was extremely disappointed.
08/02/2017
I get so many compliments when I wear this. It's unlike anything I've smelled.
08/02/2017
I love this scent. Its just a little too heavy for summer, so I will be saving it to use more into Fall and Winter.
08/02/2017
Its very summery and fresh. Perfect for the hot weather.
07/30/2017
Smells very much like an old lady perfume. Way too strong, gives me and others around me a headache, even after a light application. Vanilla completely dominates the scent.
07/25/2017
smells like dessert - would not recmeng
07/25/2017
If you like vanilla and the smell of your grandmothers sweater then this is the scent for you! Super strong and very feminine. Not my cup of tea at all!
07/23/2017
Oh, I wanted to love this scent, but it has--sadly--been my least favorite despite being the most highly anticipated. Here is why: It does smell strongly of vanilla at first spritz, but the combo of heavy wood undertones gives it more of a slightly alcoholic vanilla extract twang in an abrasive rather than warm way. After that, it switches to a woodsy, cedar-like spiciness (which I would normally like) with an undertone of something...off. Like walking through a yummy cedar forest with a chemical plant next door. It might be my body chemistry because my experience seems to be very different from other reviewers, but it is a very overwhelming scent. On top of that, I could never smell any juniper which was the main reason I selected Arquiste...juniper and vanilla together sounds divine, right? Too bad it never happens. And if I kinda disliked this scent, my husband DESPISED it. He made me wash it off...and then wash it off again because he could "still smell it". It is the most negative reaction I have received from him concerning a perfume. The only reason I gave this scent 2 hearts instead of 1 is that it DOES have superb lasting power...even when you are trying to wash it off. I tried it again a week later and it lasted at full strength for hours. Obviously it was made from some serious stuff.
07/21/2017
LOVE THIS!!!! My favorite so far!!
07/12/2017
This has a nice long lasting pleasant smell to it
07/07/2017
My friends won't stop smelling me when I wear this.
07/05/2017
This was not one of my faves at first smell but it eventually grew on me.
07/02/2017
Smells sweet, but it's not over powering. I can definitely smell hints of vanilla. And it lasts longer than any perfume I've tried! I love it! Lol
07/02/2017
Smells AMAZING. Smells like cedar when you put it on at first but fades into this magical woody/vanilla scent after wearing. Would def. rate it 5 stars
07/02/2017
Vanilla! I love the smell everyone around me smells it and my bed smells like it. It really last.
06/29/2017
At first I liked the scent. But it has an almost woody finish on it when it feels it should have more of a fruity finish.
06/29/2017
Love this scent! The scent last a very long time!
06/24/2017
High quality ingredients. Long lasting, unique fragrance very sophisticated . Smooth vanilla with wood under tones. One of my favorites.
06/24/2017
I really like this fragrance. At first I wasn't a big fan of the woodsy note but I don't notice it much anymore. I mostly just smell vanilla.
06/23/2017
I loved this one. Its a fresh woodsy scent that is long lasting but not overbearing. This might be my favorite perfume so far.
06/22/2017
This was SUPER woodsy smelling. I got this because I thought it was going to smell more like vanilla, but it didn't. I don't feel good wearing it.
06/04/2017
I get tons of compliments on this sweet but masculine sent
06/03/2017
This perfume is a very VERY woodsy scent. I smell cedar instantly with a little bit of vanilla. This is an odd perfume for me because I kind of like it, then again I don't. I feel if you had a husband in the wood working business of any kind, he would LOVE this scent on you. This scent is almost like opening up a bag of cedar wood chips and they threw in a handful of vanilla pods. I picture those things when I spray this. To me, cedar is a refreshing smell as well as vanilla is calming. I have just never smelt anything like it in perfume. I think I'll wear this a few times. Definitely not an every day perfume for me.
06/02/2017
All I can smell is vanilla. It's not something I would normally choose. I may wear a few more times before chucking it.
05/31/2017
I really love this one! It's my favorite one I've recieved so far. It's warm woodsy and vanilla and will be perfect for the fall. I will definitely be adding the full bottle to my collection soon.
05/31/2017
This has a really good smell. My wife and I both like it and we usually don't like the same smells. There are some light citrus notes but also an earthy smell. There is a little more musk or floral smell than I like and it's why I did not give a 5 rating. I do think most people would enjoy this one and I would recommend it to friends.
05/31/2017
Very interesting scent. I love the vanilla tones that it starts with, although it quickly fades into a strong black pepper scent. That's not a bad scent, it just overpowers the vanilla for awhile. Over time with exposure to heat and air it blends a little better and is quite enjoyable. It also is pretty long lasting - I noticed about 6 hours after I applied it that I could still smell a pleasant lingering hint of the scent.
05/28/2017
I ordered this several months ago. I liked it at first but this has become one of my absolute favorites. It is really wonderful and lasts all day with only a couple of sprays.
05/21/2017
I loved this one, though I tend to lean towards the musky/woodsy/heavy colognes. This is definitely an evening winter scent. Very yummy!
05/18/2017
I absolutely love this scent!! Not flowery at all! Warm sophisticated without the heavy musk. Light and beautiful 😍😍
05/18/2017
I like it, don't love it.
05/12/2017
I really just wanted to try this because of the name, but I'm so glad I did. It's much more wearable then one would think and I'm definitely buying a full size. I love scentbird! I always hate buying full size and end up sticking with one scent, but not anymore!
05/10/2017
I don't think I've ever loved a perfume more. I find it beautiful to the point of heartbreak, actually. This is the reason I sniff perfumes everywhere: I'm always hoping to find something that takes hold of me the way this moody, nostalgic, confounding perfume does. It's smoky without the charred lingering bottom note of most smoky scents; there's vanilla, there's booze--gin maybe--there's something grassy...and somehow all my memories were also packed into that little cylinder. It reminds me that there are always layers to things. To say I love it is almost to damn it with faint praise. I want to live in the Architect's Club.
05/05/2017
This is a nice scent...probably one of my favorites I far. I've had the subscription for a year or more now. It has nice staying power and gentle woodsy smells that I tend to gravitate toward.
05/05/2017
In my opinion, the vanilla is a bit too strong.
04/26/2017
This fragrance is amazing! Top notes are all cedar/woods, then it transforms into a quite sophisticated vanilla with an exotic citrusy hint. It has become one of my favorites if not THE favorite at this time!
03/12/2017
I love it one of my favorites. Vanilla and gin.
03/08/2017
Not what I wanted
03/06/2017
Great unique scent. It reminds me of a day outside(very mossy). You definitely have to think about placement to make sure the scent lasts all day. It's nice and soft.
03/05/2017
A beautiful smoky vanilla perfume with an herbal waft of juniper. Many compliments from strangers. Fades quickly on skin, but has some staying power on clothing.
03/02/2017
I like Architects Club, but I don't love it. It projects pretty loudly on my skin, so it won't work in my office. I also get the bourbon/smoky vanilla, but not the juniper and other herb notes. That said, I will put this away until next winter and try it again then. This definitely won't work in the Spring and summer months. This is very similar to Atelier Vanilla Insensee to my nose, and I like that one a bit better. Summary: OK, but not one I'll buy in FB size!
02/07/2017
I loved this on me. Definitely more of a winter scent, but I love the vanilla notes at the end. I wouldn't be opposed to a man wearing it, but I like wearing.
02/06/2017
Soft vanilla notes. Warm and cozy. Inoffensive. Suitable for women of all ages during Fall/Winter months. Not very unique but perfect for everyday.
02/05/2017
the vanilla took over the cardamom on me ...but thankfully not too sweet... as it begins to dry down ..a nice not too powdery wood emerges... & a bit of the cardamom... what I did to make this more of a "me" scent is to add a couple drops pure cardamom essential oil to a non scented lotion & apply that to my skin before spraying on the scent... this works & improves the lasting power as well
02/05/2017
This perfume is pretty sweet smelling. The vanilla is detonated the top scent. Not my favorite but it doesn't smell bad.
02/04/2017
nope. Did not like this. I'm not a fan of the leather + sweet combo. But my friend loved it so I gave it to her.
02/03/2017
Out of the 3 scents I've gotten from Scent Bird so far, this is my favorite. The first time I wore this scent I smelled pepper and vanilla, but as I've worn it the pepper goes away and it smells bright and sweet, but still vanilla. I really do like this one a lot.
02/02/2017
Beautiful fragrance! It's a vanilla liquor with a little smokiness. My reason for only 4 hearts is that it doesn't have staying power. Fades significantly after only 30 minutes.
02/02/2017
Not an unpleasant scent, but I was expecting something richer and more interesting. Atelier Cologne's Vanille Insensée is a better crafted version of a citrusy vanilla fragrance like this.
02/01/2017
Bright. Not musky.
01/31/2017
I am in love with this fragrance. The lasting vanilla and tobacco fragrance is absolutely delicious- I have received multiple compliments and inquiries about what fragrance I am wearing.
01/27/2017
This is absolutely gorgeous. Starts with a burst of juniper and citrus, then mellows out to a lovely vanilla- not a sick sweet vanilla, but actual vanilla bean- with a hint of rum. The fragrance could definitely be unisex, and it lasts a long while on my skin. Love it!
01/22/2017
Love everything about this one! The vanilla is there, but there's also a cozy feeling to it. I can't get enough!
01/19/2017
Love this scent. Sophisticated. Definitely get the lemon and vanilla with a tang underneath.
01/12/2017
This reminds me of a cozy fireplace with vanilla scented candles. Very cozy scent that is perfect for cold nights. Makes me long for a fire, snow, and sugar cookies. This is a scent my husband and I can wear together and enjoy.
01/03/2017
This smells almost exactly like Atelier Colognes Vanille Insensee, which I have in full-size. I like it a lot, and it has staying power. It's definitely winter-y, and a little heavier than I usually like to wear.
01/03/2017
This is truly a unisex fragrance. I wear it comfortably as a woman, but wouldn't be put off if I smelled this fragrance on a man. It's a sophisticated scent that I can wear to a business meeting or out on the town with hubby.
01/02/2017
I love this scent! It's a women's perfume but it's handsome and sultry.
01/02/2017
I really enjoyed this perfume, it starts out with a bright vanilla musk, but slowly becomes this bright peppery kick. After an hour or so, I just smelled this bright, black pepper scent. It's definitely not your typical vanilla perfume - it's a bit more sophisticated and alluring than that. I'd have given it 5 hearts, but after a few hours the bright peppery scent starts to get on my nerves so I have to reapply to bring back in the vanilla musk scent.
12/31/2016
Nice citrus and vanilla initially, with a woody/musky dry down that lingers nicely for hours. Very unique, but still office appropriate.
12/31/2016
It's a decent scent. Just too powdery for me.
12/31/2016
This is amazing! Perfect amount of woodsy and vanilla. Sweet but not too sweet.
12/31/2016
Great fragrances. Woody, vanilla. Perfect for the fall and winter.
12/28/2016
I like it a lot. It is a bit more vanilla than I want it to be but it is not overly sweet. I layer it with another fragrance that is more woody than this one, and it is a perfect combination.
12/27/2016
This smells so much like Diptyque Eau Duelle to me. It's a dry warm, woodsy vanilla. It's also a little boozy, and a tiny bit smoky (more tobacco, than fireplace), but not sweet, or candy-like. It's very elegant and refined, and definitely is unisex. I'm shocked by how many reviews says it is soft and mild and perfect for summer - I disagree strongly - I think this is a winter scent! Perfect for the holidays (I took it with me for Christmas) and the winter months.
12/18/2016
I really like this fragrance. The vanilla and cedar notes are perfect for this time of year! I've received nothing but compliments when wearing this.
12/18/2016
very unique! great for fall and winter! smells wonderful!!
12/06/2016
I like this one. For me it's light, soft and mild. I'd like to try this again in the spring/summer. It's a little too mild for winter right now.
12/05/2016
It's great scent. I don't like sweet vanilla smell but this is perfect vanilla smell with woodsy. If just perfect pine with vanilla.
12/05/2016
Vanilla all the way and lasts all day. One of my new favorites but probably not for everyone as it truly smells like fresh vanilla.
12/05/2016
This scent has a very masculine feel. Very musky and woodsy. I would not describe this as a unisex scent
12/05/2016
This smells so lovely. Very holiday appropriate. I get hints of baby powder occasionally which is a little disappointing but over all its very spicy and warm smelling
12/04/2016
Top notes of vanilla with bottom notes of tobacco.
12/02/2016
Interesting.... Definitely a unisex kind of smell. lots of vanilla happening and definitely a classic club room scent...first smell....smells good. next lets see how it develops on my skin then...take it to the street.
12/01/2016
Kind of smells like chocolate. Its definitely not for me, I took a chance because it was described to have Lemon notes in it.. but all I can smell is a dark, chocolaty, wood. Quite musky too. Definitely too strong for the office.. the opposite of a light floral fragrance, but its nice for what its worth, just not for me.
12/01/2016
This is my favorite perfume I've received thus far! It's warm and vanilla-y and woody, but not too masculine. Great winter scent.
11/29/2016
I really like the smell of this perfume but it's just a bit too sweet at the same time. It has a very sweet vanilla tobacco scent and reminds me exactly of the smell of the Hard Rock Casino in Vegas.
11/29/2016
I was not pleased with this, on me. After half an hour or so, it smelled very sweet in a cloying and artificial way. It reminded me of Bazooka bubble gum. Naturally, your mileage may vary.
11/26/2016
I just got this in the mail, sprayed it immediately, and I love it! I gravitate to the wood, musk, vanilla smells, which really describs this scent. I'm excited to see how it smells on my husband!
11/11/2016
Phenomenal scent! Have received a lot of compliments on this.
11/02/2016
I ordered this scent based off of the description that I received from scentbird in an email update, and I couldn't be happier. I am so in love with this scent. I have received so many compliments when wearing this ,especially from my husband. This will definitely be in my collection for a long time.
10/19/2016
I didn't order this scent. And I hate it
10/19/2016
I haven't received any cologne yet that I ordered last month confused!! EMAIL hightowerjerry222@gmail.com