For most perfume aficionados not wearing a perfume elicits a feeling of nakedness. Like being stripped off of a comforting blanket. But the love you feel for a favorite fragrance is more than skin deep. In fact, there is more to perfume than its composition of notes. And to prove this, we've rounded up a few interesting fragrance facts that will make you fall in love with perfume even more. 
Perfume has been around since ancient Mesopotamia, dating back to more than 4,000 years ago. Back in those ancient times, mixing perfume was a magical process that looked more like cooking than creating a perfume. The first perfumers used oils and dried leaves and seeds from herbs and spices, nuts, and flowers to mix together.
While the original purpose of perfume production was religious, in means of attracting the good spirits and appeasing the gods, today, it's the olfactory appeal we're interested in.
In fact, this attraction purpose is so paramount that we conducted a survey, which brought forth some interesting results:
Fun Fragrance Fact:

Perfume is a confidence booster: 97 percent of survey respondents feel more confident when wearing a fragrance.

Fun Fragrance Fact: Flower power: Floral scents make women feel most feminine and attractive.
Fun Fragrance Fact: Flower superpower: Men find floral fragrances the most attractive and prefer it as a first date scent.
Fun Fragrance Fact: Women are into strong characters and strong fragrances: 65 percent of the female survey respondents prefer males that wear strong, classic cedar dominated fragrances.
Fun Fragrance Fact: Energy booster: 78 percent of survey respondents feel energized by citrus scents.
Fun Fragrance Fact: Comfort food and comfort scents: 54 percent of respondents associate gourmand scents with happiness
Fun Fragrance Fact: Change it up: 79 percent of respondents under 40 say they do not wear one fragrance longer than 4 months..
Fun Fragrance Fact: Perfume as feel good stimulant: 48 percent of survey respondents reach for perfume when they need to relax or improve the mood they're in.
Fun Fragrance Fact: Unisex, genderless, fragrance for all: From olfactory point of view, there is nothing masculine or feminine about a particular blend of notes. Whatever works on your skin, works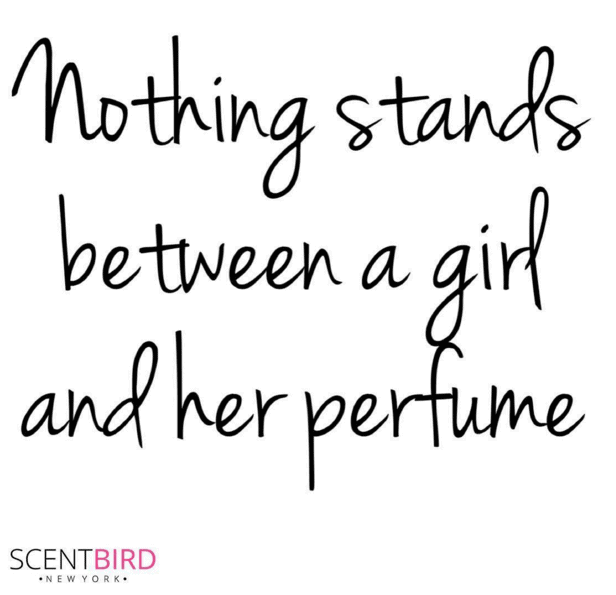 No matter which side of the perfume you prefer, make sure you have lots of these magical concoctions with you and especially on you!
SMELL AMAZING WITH SCENTBIRD
You're already sexy, confident, and relaxed. Now it's time to up your scent game.
Scentbird is a personalized fragrance subscription service where each month you select a new designer or niche fragrance that we deliver to your door for $14.95.
To join Scentbird or learn more about our community of fragrance-lovers, click here: https://www.scentbird.com
SCENTBIRD: DATE PERFUMES BEFORE MARRYING THEM!