Yves Saint Laurent
Opium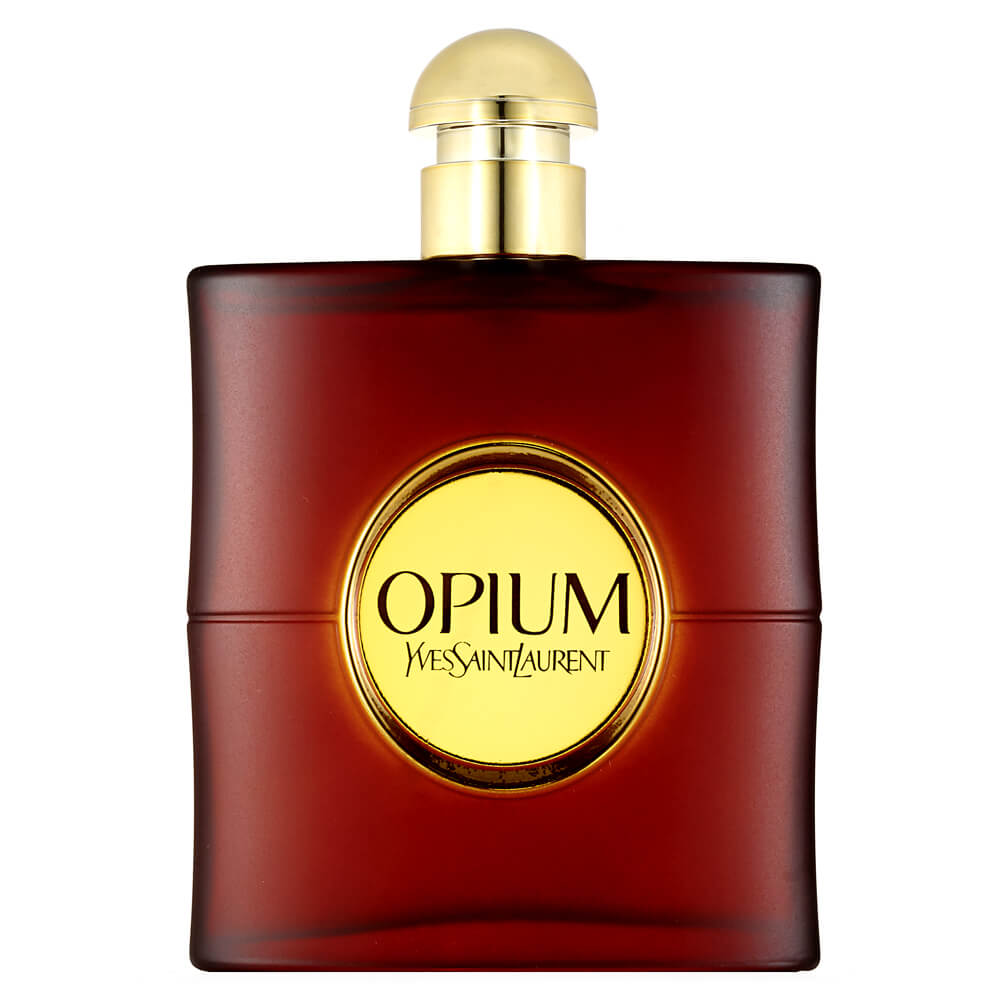 Get a 30-day supply of Opium
for
$
14.95
Notify me once this scent is available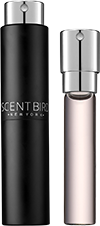 0.27 oz subscription

0.27 oz a la carte
Share and earn free perfume
Notes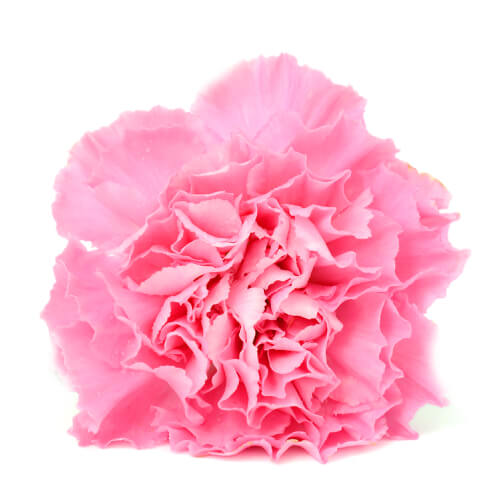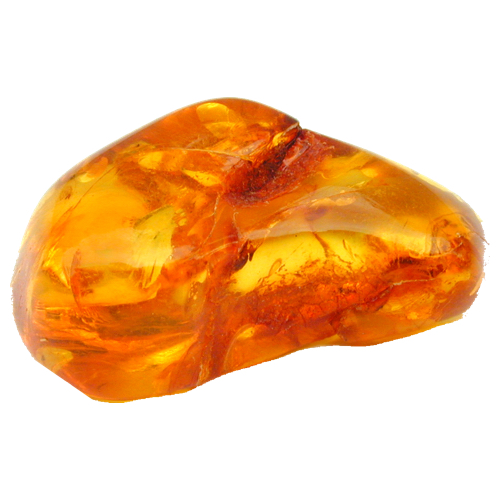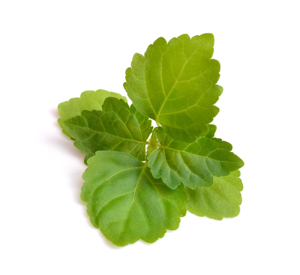 Description
Rarely in the history of fragrance has a creation embodied such enchantment, mystery, magic, and exoticism. Introduced in 1977, Opium symbolizes Yves Saint Laurent's fascination with the Orient and his unique understanding of a woman's hidden emotions and inexplicable passions. Opium arouses the senses with an exotic blend of lush florals, rich spices, and deep wood notes.
You may also like
Opium by Yves Saint Laurent Reviews
12/04/2016
It smells nice. However, I tried Black Opium first and I loved it! This wasn't quite as good, in my opinion
12/04/2016
Super disappointed in this one
12/03/2016
My favorite fragrance of all time.
12/03/2016
The scent was a little stronger than I remember from the one I had but that was several years ago,hoping that the next one is better but that what this is all about try it before you buy.
12/03/2016
I've loved ALL my Scentbird scents...until this one. Not a fan of Opium. :(
12/02/2016
I have used Opium and this was not Opium...horrible...essance of old lady or OLD Avon.
12/02/2016
Awful. My daughter and I did not like it. We gave it away immediately. I would describe it as a perfume that's been stored away for years, overly strong.
12/02/2016
Too strong I don't care for it not like I remembered
12/02/2016
This is a spicy warm scent that is perfect for the Winter. For me it reminds me of my college roommate who had a bottle and we wore it all the time.
12/02/2016
The crimson sun sinks behind us under a blanket of rippling waters. She touches my face and I feel warm. Her hand against my face erases my fears, dries my tears, and has kept me safe all these years. She holds me close and I see our heartbeats slow dancing in her eyes. The air is sweet, and our love is aromatic. Opium The fragrance of our love
12/02/2016
I love, love, love this fragrance. It's the right smell for me. It's not a fruity or flowery Fragrance that doesn't work for me. If you want more of a spicy scent, then this is for you. Just a couple squirts and it lasts for days (on my coat). 💝💝💝💝💝
12/02/2016
Not what i remember.
12/01/2016
Love it! People just want to hug me because my scent is so alluring!!!
11/30/2016
Love this - always a great classic. This was actually purchased for my mother, it has always been her favorite.
11/30/2016
I didn't like his because I was expecting it to be different...it mixes well with other scents but alone...I don't care for it
11/29/2016
Love it!!! Love the spicy scent of patchouli.
11/29/2016
The smell was to overpowering. I also thought it smelt a little old lady-ish. I ended up giving it away. I'm sad :(
11/27/2016
Wayyyyy to strong! It immediately makes my nose burn and the scent almost has a chemical aspect to it. Not for me at all!
11/22/2016
Not a fan. Mine smells mostly like baby powder. I was wanting something exotic and sexy. This isn't it. Reminds me of a more mature woman.
11/07/2016
I don't like at all. Smells like a patchouli incense 😐.
11/06/2016
Was to strong for me but my mom loved it, so 4 stars.
11/04/2016
Love it. A little spicy and woodsy.
11/03/2016
It's for a older women ;(
11/03/2016
This is extremely potent and takes forever for the smell to be bearable. I will never get it again.
11/03/2016
Honestly, this reminded me of an old lady perfume... too strong but not in an exotic musky way. Wish I had not picked this one! The after smell is much much better but still not liking it.
11/03/2016
I love this. only thing is the scent doesn't last!
11/02/2016
I absolutely love my Opium.
11/02/2016
I absolutely love this scent even more then Black Opium.
11/01/2016
I just received my Opium and I LOVE it. It's my all time favorite perfume and I wear it just about every day. But looking at the bottle, I have tons left. This is the best company to get new perfumes or keep receiving ol favorites. Signing up with Scentbird is the best thing I've done in a long time!
11/01/2016
Love it. It is a very heavy scent
11/01/2016
This is more of a men's cologne than a women's perfume
11/01/2016
I was wanting to try this one so bad as I LOVE and have always loved my opium incense cones, but this one is a little too heavy for me overall. It is right in line with perfumes such as Poison that smells awesome also, but is a thick scent as well. So if you want a very nice heavy evening scent them this is for you!
11/01/2016
Black Opium is ten times better!!!
10/30/2016
I like it, but I LOVE the BLack Opium.
10/30/2016
Loved the Scent. Not overpowering, but lasts for hours.
10/29/2016
To musky for me :(
10/29/2016
Love this stuff, but I loved it in the 80s too :) It's a little strong up front, but lasts a LOT longer than others. Definitely a fall/winter scent and more of spice, musk than a "clean and fresh" smell.
10/28/2016
It was okay when I first smelled it. After I put it on and went about my day the smell just got worse. It smelled horrible.
10/24/2016
I was very excited for this one. When I first sprayed it my initial reaction was, "Nooooo!" It reminds me of my mom's scent, which is not bad, it's just hers. But, once it dried down it turned to a musky, powdery scent which isn't too bad. I will definitely continue to try this, just not everyday. I will say I sprayed it only once and it has lasted most of the day. Initially it is very strong and almost gives me a headache. But once it dries down it's not so bad. This is what I love about scentbird. I'm dating the fragrance, I won't marry it, just have some fun with it every once in awhile.
10/22/2016
Love...Love...Love Opim!!!! It's the best winter smell.. I could wear it everyday!!!
10/20/2016
Not a fan. Smells like something an older woman would wear, not a 26 year old
10/18/2016
Scent of a Dream in a trash bag
10/18/2016
This is not for me, it smells like my grammy. God love her but this is way to strong and smells masculine on me when I applied it :(
10/18/2016
This is a timeless & classic sophisticated scent. A little goes a LONG way! I love this sent! SO sexy, seductive and very complex. Perfect for evening out or winter scent.
10/17/2016
This is one of my most favorite scents EVER! I was so happy to have it again. I love the musky, sensual scent, I will probably order this just about every other time!!!
10/15/2016
I don't like the smell at first, too strong but a few hours later yes!
10/12/2016
Not thrilled with this scent it's not quite how I remember it. Really, really STRONG.
10/08/2016
Ick! It smells like my grandma's bathroom airfreshener
10/07/2016
How many #1's can a person have. Opium has displaced all my other #1's" Can be worn day or night but in my opinion Opium is a sexy scent best worn evenings.
10/07/2016
It was ok but not my favorite.
10/04/2016
Just as I remember.. beautiful fall scent that stays with you!
10/04/2016
Love it! I adore rich warm and sexy scents like this one. I will definitely be buying the full sized version of this. It's perfect for fall.
10/03/2016
sexy & seductive scent! Truly Timeless!!!
10/03/2016
I haven't worn Opium since High School... it brought back fond memories of a younger time... I still like it.. but I don't remember it being so strong... I will buy it in the future but am looking forward to seeing what Black Opium smells like compared to this in my next order...
10/02/2016
Loved. This fragrance is an exotic oriental. It's strong, so you don't need much. It's a mysterious and bold scent.
10/01/2016
I love this perfume. I will definitely be buying this full-size
10/01/2016
Not my favorite like the Black Opium better
10/01/2016
I thought it was not a good choice
09/30/2016
Wonderful scent! Starts a bit strong but evens out for a beautiful finish!
09/29/2016
Got this one in and it smells amazing!
09/29/2016
This scent is 100% my grandmas purse. That being said... Grandma was a classy, stylish lady... but this scent is too heavy, powdery and dated for me.
09/22/2016
A warm, spicy concoction that will be perfect for cold autumn/winter days and nights. I spritz some on at bedtime and my man loves it! It's not a flirty, sweet, candy smelling perfume that is so popular right now. It's a sexy, head turning, spicy oriental. I don't find this old ladyish at all; however, I don't see it working for a young girl. This is a Woman`s perfume.
09/21/2016
This is my all time favorite perfume, so of course, it was the first one I chose with my subscription that my husband bought me for my birthday. It is sophisticated and elegant, but still bright. It makes me feel feminine and powerful.
09/20/2016
I love this scent! It's very sweet and powdery. Definitely not for everyone. A much more mature scent, for sure. I personally like fragrances that others may describe as "old lady-ish". I like strong distinct scents. I'm not a fan of fresh or citrusy. If I'm going to drop $100 on 3oz of liquid it needs to have substance. I save fruity and fresh for my body wash. That being said, this fragrance could absolutely overpower a person.
09/16/2016
Loved this scent. Its kind of a woodsy scent but very light. This scent will last a long time as well.
09/14/2016
Lovely sensual and sophisticated
09/06/2016
My favorite of all times.
09/06/2016
It was a little too strong for my taste teo squirts were over powering
09/06/2016
To me, this smells like my 90 year old grandma... I am not at all a fan!!
09/04/2016
I love this scent. At first, I was skeptical because it smelled a little strong and too "old-ladyish" but once I sprayed it on....I thoroughly enjoyed it. It has a nice soft finish. It is very different than what I expected at inital whiff. LOL.
09/04/2016
Just not my type if scent..
09/02/2016
Nice alluring scent. Wish it lasted just a tad longer, but still draws compliments.
09/02/2016
This scent is rich and lovely. I've worn it twice and had ladies ask what I'm wearing and that I smell amazing!
09/02/2016
I do not like this scent at all
09/02/2016
Smells like an old woman
09/02/2016
I don't like powdery scents and this scent was very powdery on me. I think amber pulls powdery on my skin, I'll just have to steer clear from amber notes from now on.
09/02/2016
Opium is an old classic favorite of mine. Been around since the late 70's and still is beautiful. A little reminiscent of Bal A Versailles yet more mysterious..
09/02/2016
Literally smells like the inside of my grandma's purse. Smells like a nursing home.
09/02/2016
Older smell didn't stick with body chemistry
08/31/2016
a little heavy for me but I got it as a gift for one of my best friends and I know she is going to love it!!!!!!
08/31/2016
I heard some girls rave about this perfume but personally it's not for me. It reminds me of an old lady (no offense). Maybe the next one I'll like 😕
08/31/2016
If your desire is to smell like an old lady, this one is for you! Very heavy scent ... definitely not what I was looking for,
08/31/2016
This perfume absolutely REEKS. Just disgusting, sorry Scentbird. Yuck.
08/31/2016
Lovely... A classic oldie but a very goodie...
08/30/2016
I haven't loved this perfume. It smells very powdery to me and is just a tad too matronly for my preference.
08/29/2016
Smell like oldmpeople. Literally smells like the inside of my grandma's purse.
08/25/2016
I was expecting so much more from this with all the positive reviews, but to me it smells like a perfume that has been sitting for a long time. Very musky and for an older woman.
08/24/2016
Love! Love! Love! This fragrance is sweet and spicy. It's a reminder of what real feminism is made of. Sexy and sultry, with a uniqueness about it that definitely makes it a go-to for any evening occasion. If you like spicy fragrances, PURCHASE THIS IMMEDIATELY!.
08/11/2016
Oh my goodness, do i LOVE this perfume ! I've been wearing it for 40+ years. This is my signature scent. I received it from a close friend for Christmas,..who knows me well. :)
08/11/2016
I love it. I love it. What more could I say!!!!!
08/11/2016
I didn't like the smell at all... Smelled musky and for older women. waste of $15.
08/11/2016
Over powering grandma smell. Powdery and just not good. My entire house thought it smelled bad. Had to shower to get it off.
08/11/2016
I love the smell of this perfume. However it is strong. This is not for everyday use in my opinion. Its a night out on the town type of scent. but I love it!!
08/07/2016
It smelled amazing and it lasts a long time
08/04/2016
Love everything about this scent...
08/04/2016
OMG... I love the smell of this perfume.
08/03/2016
It's not a scent for me. It reminds me of my moms potpourri she put in the bathroom. Strong cinnamon potpourri. My mom or grandma may love it though.
08/03/2016
I love the smell of this perfume. However it is strong. This is not for everyday use in my opinion. Its a night out on the town type of scent. but I love it!!!
08/01/2016
This was not the Cologne that I ordered.
07/31/2016
Love this classic scent for everyday use :-)
07/31/2016
Loved this very fancy and felt great on
07/07/2016
This and Dragon by Cartier are by far my favorite perfumes of all time! I can wear this anytime to make me feel sexy and glamorous. I recommend this to everyone!!
07/04/2016
Very strong and better for night time. Not my favorite.
07/02/2016
Love this one.elegant
07/02/2016
Classic for me. Might be winter perfume for some as it is spicy scent with amber. Definitely not fresh or floral but very sexy. I do not consider this every day scent as it can be heavy but last long time on the skin. Great date night perfume
07/01/2016
Seductive, love it!
07/01/2016
Beautiful smell
07/01/2016
I did not like my perfume at all. The bright side is this is the first one I haven't liked since I started my subscription.
07/01/2016
Do not like this at all it smelled horrible not my cup of tea and suuuuuper strong!
06/30/2016
I love this scent
06/28/2016
I would say that it is a strong spicy sweet-ish kind of scent, more inclined for older women (probably because of the spiciness and presence of the patchouli). As a younger women, who absolutely loves very sweet and strong scents, it wasn't love at first sight, at all. But I do feel some resemblance with the Tom Ford's Black Orchid (which I adore), only a bit less sweet and a lot more spicy. Nontheless, I will definitely give it a try, don't think I'll be able to hate it, if I don't exagerate on the amount that i spritz on me, because, it might become slightly overpowering.
06/15/2016
LOVED this! I hadn't used it in years and remember I loved it. Long lasting and gets noticed. Loved it so much I ordered it 2 months in a row!!
06/07/2016
At first I felt it was somewhat thick...not strong.. but after so long.. I have grown to love it. I only do one spray... thats it.
06/06/2016
I thought that this fragrance would be a little different from what it was. this is very floral and great for night time or special occasion but not a day to day scent
06/05/2016
This is one of my all time favorite fragrances. It fluences my future choices, because it goes so well with my body chemistry.
06/04/2016
Ew ew ew! This smells like cheap man perfume. No thanks!
06/03/2016
Love this! Lasts forever
06/03/2016
I didn't immediately love it but it grew on me. Its definitely a sophisticated scent. I plan to purchase a large bottle.
06/03/2016
I love this scent, it's amazing.
05/17/2016
Another one ordered so I can have a travel version. Classic fav.
05/10/2016
Too strong for me.
05/10/2016
Not for me. It seems to be a more masculine scent. It smells wonderful on my husband.
05/09/2016
Absolutely not for me. The initial scent is way too strong. Smells just OKAY After a while... but that initial spike is awful.
05/07/2016
not my personal taste
05/05/2016
my new absolute favorite
05/05/2016
Love it.. Soft and spicy
05/04/2016
Its ok but it is more of a mature scent
04/30/2016
I LOVE this sexy, exotic scent. It had been years since I wore it & tried it and now i'm re-devoted to it!
04/29/2016
Opium is just ok. I got Black Opium last month and absolutely loved it. Opium almost smells like a drugstore fragrance to me. Perhaps all the dark notes just keep it from having that bit of freshness I like with my musk. I'll definitely wear it until it's gone, but it's not something I'd purchase on my own.
04/26/2016
I really dislike this fragrance. It's exactly the kind of thing that my grandmother would wear too much of at a wedding. Very musky. The scent stays with you forever, which would be wonderful if it weren't so incredibly unpleasant.
04/20/2016
Smells amazing
04/16/2016
This perfume is magical!!! It smells so good!!!
04/05/2016
~ Easy does it for this classic. An evening scent, indeed. Enjoy!
04/05/2016
Really didn't like it.
04/03/2016
absolutely love it
04/01/2016
It smelled musky like an old lady. I hated it. My husband said he has smelled the one in the original bottle and it smelled nothing like this. What gives?!
03/31/2016
Perfect scent for fall, but I love wearing it even now!
03/30/2016
I like this a lot but not for every day. It is definitely a strong scent and I would reserve it for a special occasion.
03/30/2016
Way to heavy of a scent. Not for me
03/29/2016
This scent was didn't fair well with me. It gives off that older woman scent.
03/29/2016
to me it's a mucky mature smell reminiscent of an older woman.
03/21/2016
Loved the smell- but it kept reminding me of something from my childhood, I just couldn't place it... Until I mentioned it to my mother and she said this was my grandmother's favorite! After that, I still enjoy the scent but I do have some slight reservations about smelling like a gramma.
03/08/2016
I got this because my mom wore this in the 80's and I remembered it smelling soooo good. When I got it and smelled it again, er, it smelled like the 80's. Really strong, really powerful and really sexy. Not an everyday scent.
03/08/2016
I wanted to like this but I couldn't. The lasting power is great and I usually love musky smells but this one didn't do it for me.
03/06/2016
The perfume was not to my liking. I chose it based on a recommendation and it was too strong for me. It reminded me of a perfume of a vintage perfume and gave me a headache, as it was overpowering.
03/03/2016
I really like the smell of this perfume, and like smelling it on myself. Other people seem to think even one spritz is too much, though, and maybe would be better on someone older. I don't think I'll use it up, but might give it to someone for whom it would be more age-appropriate.
03/03/2016
Not for me. :(
03/02/2016
I am in love with this perfume. If you like sweet, sexually charged scents like Estee, this is most definitely for you. It literally draws people to you through their olfactory. I have not been able to go outside without someone complimenting my aroma. Going to buy this in triplicates.
03/02/2016
It's definitely strong and sexy. My boyfriend said it smells a little bit like Old Spice, which made me laugh. I do like it but it is heavy, although on the plus side it lasts all day. The smell carries and is a little musky.
02/29/2016
One of my favorites of all time. Opium is no shrinking violet. It's loud and proud and so, so perfect. Rich, warm and spicy. If you are a fan of the gourmand, sweet concoctions passing as perfumes these days, take a pass on this classic.
02/29/2016
Opium wasn't the scent for me, mixed with my natural oil it smelled like an older persons fragrance
02/07/2016
I LOVE this fragrance!!!
02/03/2016
Meh. Was hoping for something mysterious, slightly old-fashioned. It just turned out to be too sweet. Too strong.
02/03/2016
I gave it to my mom. Smelling it reminded me of an elderly lady.
02/02/2016
I love this scent, thanks
01/30/2016
classic & favorite year after year!
01/29/2016
I can't even begin to say how much I LOVE this scent!!!!!!!!!!!!!!!!! It is one of those scents that you want around you at all times. It is spicy and mysterious, a bit mature for sure, but definitely a beautiful cool/cold weather fragrance.
01/29/2016
Great earthy deep scent
01/24/2016
For most this would be a very strong scent, not for your average perfume wearer. I love it and was complimented several times with "Exotic" and "Compelling" This is a very classic scent. An instant favorite for me.
01/08/2016
Kind of has a old lady perfume smell, not what i expected but its not horrible. Smells like a heavy, fancy perfume first, then you get notes of a fresh smell, like baby powder. I will finish off my sample but definitely wouldn't buy.
12/30/2015
Awful like moldy spices
12/30/2015
A little strong. Not a favorite.
12/29/2015
Nice scent, but a little too strong for me.
12/28/2015
A very sophisticated and noticeable scent. At first it was a peppery/spicy musk, but throughout the day became a more florally, feminine smell. It lasts at least a day and a half, I could still smell it on my shirt the next morning.
12/15/2015
WAY to strong! Smells musky and old! DID NOT LIKE AND THREW IT AWAY!
12/15/2015
rancid, strooong scent
12/02/2015
Powdery soft scent.
11/30/2015
It's overwhelmingly strong, and I would like it, except it makes me smell like my grandma.
11/25/2015
This is a quality scent that I would definitely describe as a "classic" or "mature" scent - something you might remember your grandmother or mother wearing. It is very strong, so a little goes a long, long way. I'm not partial to the ultra powdery or musky scents on myself, so this one isn't for me, but if you like that scent profile, this is a great option. I think it smells lovely on other people and is a great cold weather fragrance. I give it three hearts only because it isn't one that I would wear.
11/17/2015
I loooovee the scent of this. It's intoxicating! Very strong but also perfect for cold weather
11/08/2015
This is definitely not for me. It is extremely strong. Extremely. I wouldn't buy this if you haven't ever smelled it in a store.
11/04/2015
I like the thought of this. Its just way to strong of a scent.
11/01/2015
loved Opium when it first debuted, still find it a perfect winter scent
11/01/2015
loved Opium when it first debuted, still find it a perfect winter scent
10/29/2015
I love this sent. Smells amazing
10/16/2015
Amazing scent that lasts all day you don't need a whole lot
10/08/2015
This is not for faint of heart. It's a bold scent that lasts well. This is an established scent that has been on the market a long time, so of course it's also worn by other generations. However, it doesn't smell like old age, more like maturity and self confidence. If you are looking for a happy light scent, this is not for you.
10/02/2015
A very strange and misterius scent. If you don't like strong scents it's not yours perfume. Last all day with 2 pumps
10/02/2015
delicious I LOVED it!!!
10/01/2015
Absolutely amazing the scent lasts all day long with out being overpowering
09/29/2015
This perfume is absolutely horrible, it smells like a 150 year old woman!!! Its way to strong and intense. Me and my boyfriend hated it!! Will not be repurchase ever again in life!!!
09/29/2015
This is a wow perfume and not for the faint of heart. It is just my style and I like my perfumes to smell of something lovely all the way through to the dry down notes. My husband loved this on me.
09/20/2015
Although my selection was Opium, I received Clean Cashmere instead. I don't know why this was substituted. I like the scent, so does my husband. I would not have picked it, though, and would have liked Opium.
08/03/2015
Love the smell of this perfume. Makes me dell like a rich woman . Love the incense smell! Thank you scentbird for this lovely scent.
06/30/2015
I love it you just can't have too much.
02/10/2015
"I accidentally picked this out without smelling in the stores and oh boy is it a statement scent. It would be absolutely fabulous on a rich grandmother, otherwise I wouldn't go there. I am all for spicy and dark fragrances, as a huge wearer of Black Orchid for years a bold fragrance is not something I fear but this is just not okay for a fun young person. It definitely smells like you ran out of your usual perfume and went into your grandmothers vanity before leaving the house. Don't know how this categorizes as date night as no date would want to be present in such a strong aroma, I think I would scare my date off, he wouldn't be able to get 1 foot from me without tasting it."
03/28/2014
"This my fav fragrance! It's very strong and long lasting, usually I wear it for date night."