Vince Camuto
Terra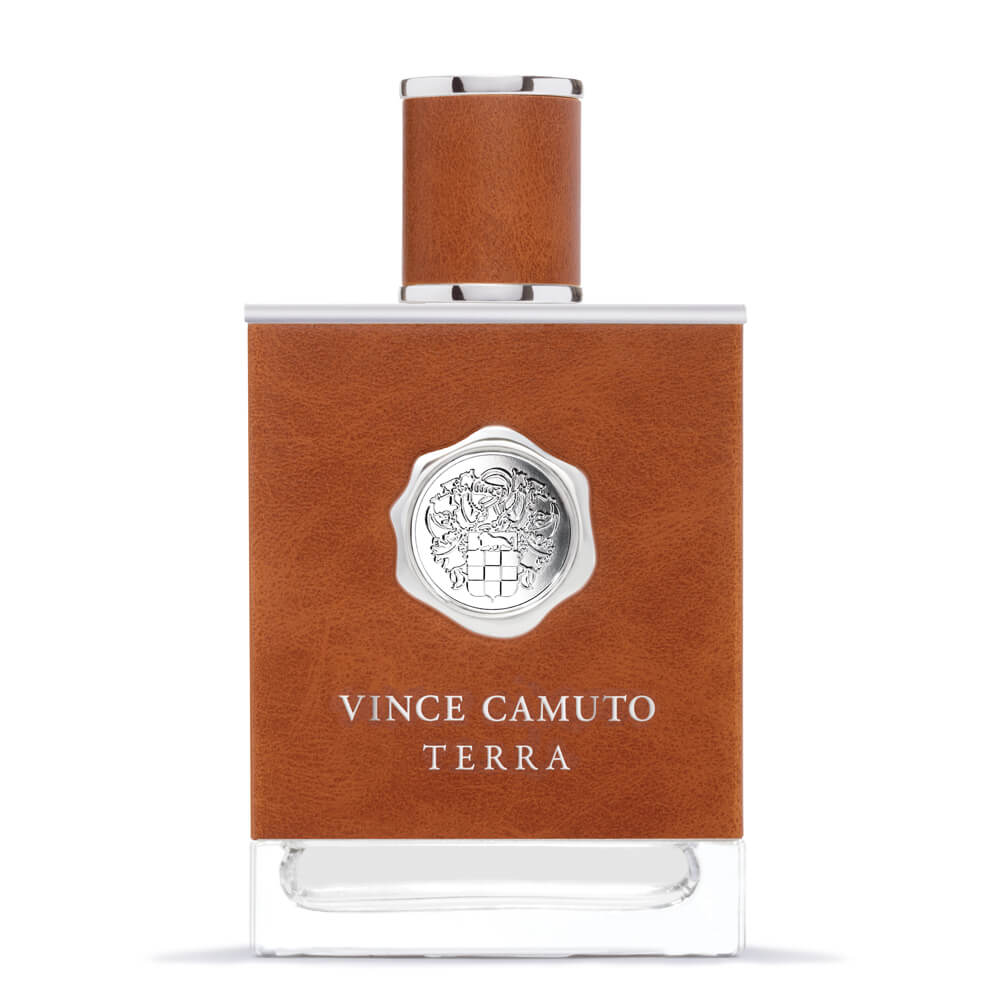 Get a 30-day supply of Terra
for
$
14.95
Notify me once this scent is available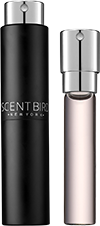 0.27 oz subscription

0.27 oz a la carte
Share and earn free perfume
Notes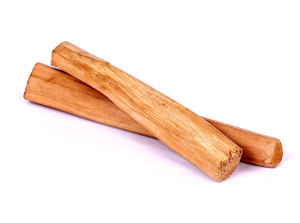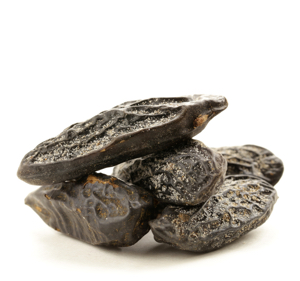 Description
Every woman wants a man who's both confident and sweet, mysterious and kind. Vince Camuto Terra smells like that ideal man - it's a bright, cool cologne with dashes of vanilla and tonka bean, tailor-made to make sure any side you show is your best. Crisp, zesty citrus and cool, bracing geranium team up in the top notes for a confident and assured profile. Rhubarb and sandalwood add an exotic mystery to the heart notes, with smoky-sweet tonka bean and vanilla in the dry down elegantly ushering this cologne from day into night.
You may also like
Terra description
Terra is the New 2017 launch from the men's side of the Vince Camuto fragrance line. It features a handsome, terra cotta-colored bottle, inside of which is a bright and inspiring mix of citrus, geranium, rhubarb which dry down to a base of sandalwood, tonka, and vanilla.
The citrus paired with the rhubarb and geranium are the highlight of this fragrance. The rhubarb note occupies a nice ledge in between the brightness of the citrus and the whooshing coolness of the geranium, as well as adding its own combination of fruit and floral edges to blur the lines a bit. The blend works well, without sacrificing any of the details and crispness all these notes share.
The addition of several sweet notes in the base also is an inspired choice, as the smooth sandalwood, and the smoky-sweet tang of tonka with vanilla thickens up the texture from airy, tangy and light to a base with a little more substance and weight as the perfume dries down.
But both the top and the base notes in Terra have everything you want a great everyday perfume to have – mainly, wonderfully-smelling notes that aren't intense or dramatic. Terra is great for any kind of activity, and definitely a day/night style of scent. The gourmand base notes will usher you right into after-hours fun as much as the bright, clean citrus saw you through an eight-hour office shift.
Another reason to sample this fragrance is the sandalwood note is wonderfully done. There are plenty of men's aromatic fragrances available that all kind of do the same thing well, but Terra stands out for the purity and dryness of the sandalwood before the base kicks in with vanillic sweetness.
Sandalwood is a perfume note that can either blend into the background well, or make a solid, spicy statement. In Terra, it manages to do both: sandalwood imparts its ancient, exotic, and dry facets just as much as its smooth, creamy side.
In total, Vince Camuto's Terra is a solid choice for men who are most comfortable wearing just a few colognes in a year, and enjoy not fussing too much over their scent profile. This scent is balanced well between the citrus, aromatics and wood notes, and the rhubarb and sandalwood elevate the entire composition into a memorable, masculine fragrance.
Read more
Terra by Vince Camuto Reviews
11/17/2017
WOW! I was so excited to receive this at work today. I had just ran out of my previous month's supply. I gave Terra a spritz and immediately was taken to a warm and comfortable place. This fragrance is relaxing, sensual, and incredibly pleasing! I wish the scent lasted longer....for me it wears out after a few hours. The instant burst of woody sent it worth it though. I would purchase this again.
11/16/2017
I dig the smell. Strong at first and I really notice the citrus; settles in your skin nicely and more sweet smelling. Not longest lasting but impressive. This is my first fragrance with Scentbird and can't wait to try more!
11/16/2017
Really enjoy the strong scent at the beginning. The fragrance does fade quickly. Great for the office. Wouldn't wear it on a date or outside due to lack longevity and projection.
11/16/2017
Really enjoy how strong the scent is at the beginning. Does fade in a short amount of time. Great fragrance for the office if you're not trying to have super strong projection. Wouldn't wear it on a date or outside due to low projection and longevity
11/14/2017
This fragrance starts off strong - but after a couple of hours it fades.
11/13/2017
Shipping was fast . The material used to make the atomizer is top notch. The scent was nice I'm sure I'll keep getting nicer ones
11/11/2017
Fast shipping this colone smells great got great compliments about it
11/10/2017
I was very impressed with this fragrance! It's a warm, sensual, scent with just the right amount of sweetness to it. Perfect for the fall/winter season in my opinion. Didn't last as long as I'd like but the cartridge is small enough to fit in my jacket pocket.
11/10/2017
The Vince Camuto was my first scent with this subscription. I had never worn this fragrance before, and I wanted to be surprised. I like it. I have received mixed reviews. My wife thinks the scent smells a bit old on me, but I've had a co-worker and a friend really like the scent. I even recommended the site to my co-worker, and she joined! So, my next scent is on the house; can't beat that.
11/07/2017
This is my first scent that I have received and I have to say I am impressed. The shipping was right on schedule and accurate, the packaging was neat and well presented, and this scent was rather surprising. This is a very nice clean fragrance and not to over powering. The longevity could have been better but the time that it did last it was impressive. This is one that I shall keep for a everyday use. I'm definitely looking forward to seeing what other great scents I will stumble across.
11/07/2017
Very soft and sweet smelling. Maybe a little too sweet for older people but perfect for teenagers or young adults. Smells mostly citrusy upon application but develops into more vanilla and tonka bean notes throughout the day. More for casual wear than dates or going out
11/05/2017
This is a very light and clean scent with a hint of sweetness to it. Not strong or overpowering. The scent doesn't really last long though. Perfect for the office!
11/05/2017
It's below average. It's not an going out cologne nor a younger male cologne and I'm 30. I mainly wear to work or as backup because I don't use my nice cologne during the week.
11/05/2017
Initially I thought that this sent was pretty good. I wore it to work and several girls ( around the age of 23) in the office noticed the new smell. However they proceeded to make comments like "it smells like an old lady in here" and that it smelled cheap. I don't plan on wearing this any longer .
11/03/2017
One of my favorite out of a dozen I've got. Woodsy and the scent lasts very well. Two sprays is all you need, any more and its gonna be overwhelming.
11/03/2017
Smells too manly!!! Not woodsy at all. Has a musk/spice scent to it. If I get another fragrance like this, then I'm cancelling my subscription. A total waste of $15!
11/02/2017
Very pleasantly pleased with this frangrance. I will purchase this again. Very smooth scent.
11/01/2017
Thoroughly pleased. Very nice scent. This one I will repeat !!!
10/31/2017
Got this fragrance as my first monthly shipment. Wasn't sure what to pick so I went with the scent of the month. It's good for work or casual outings. I'm happy with the choice and look forward to month shipment.
10/31/2017
Awesome fragrance. Wasnt sure what to pick, so I got this as the scent of the month. Great choice for work or casual outing.
10/31/2017
Nothing really special obout this fragrance. It wore off quick. debating if should cancel my subscription.
10/26/2017
This was my first order and it's great! It's one of those types you can wear for any occasion. It's bold and not too sweet smelling.
10/24/2017
This was my first scent and I love the smell, doesnt last long but the sprayer is small enough to carry.
10/15/2017
My first Scent and a good one.
10/01/2017
Terra, is definitely a musky style cologne. Personally I think it goes great for the Fall time of year. A touch up spray is a must throughout the day. I received shipment fairly quick from shipping date. The scentbird tube is awesome, however it doesn't seem to spray consistently and feels "clicky"
09/12/2017
A very fresh scent lasts all day and I get compliments all the time
08/17/2017
Smooth. Soft. Inviting.
07/11/2017
I like it and the Mrs does too! We have a winner! Mellow with some sweet notes.
07/06/2017
This is an awesome scent
06/10/2017
Smells wonderful. Very pleaseant smelling not over powering. Only thing doesnt last long. Need to respray during the day.
05/25/2017
Love love love!!!
05/10/2017
I love the smell stays with you all day others can smell it even if you yourself don't
03/10/2017
I got this for my husband and I love the smell. Plus I joke he that he is wearing me all day.
03/06/2017
Love this smell. Last all day as well. Great for going out at night or just for a regular day.
03/04/2017
very nice smell.
02/27/2017
Not your normal scent but one of my favorites.