Vince Camuto
Solare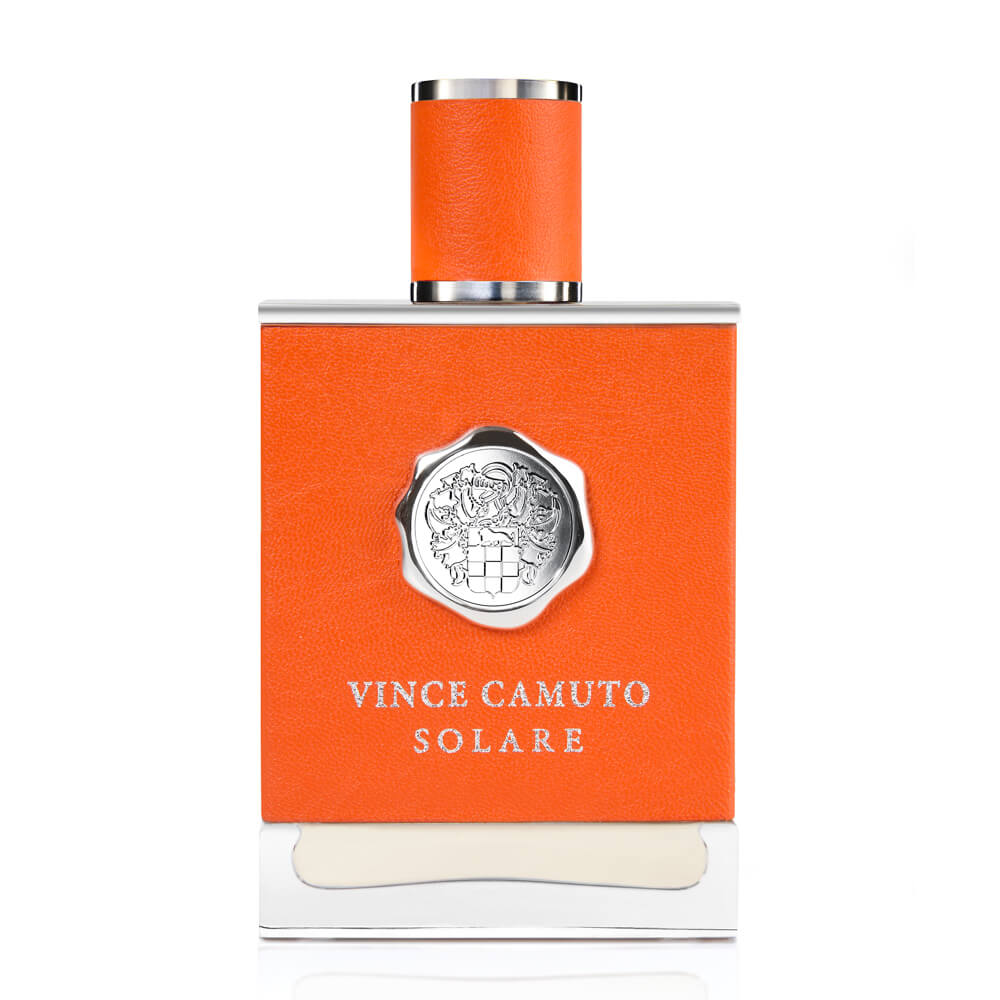 Get a 30-day supply of Solare
for
$
14.95
Notify me once this scent is available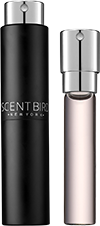 0.27 oz subscription

0.27 oz a la carte
Share and earn free perfume
Notes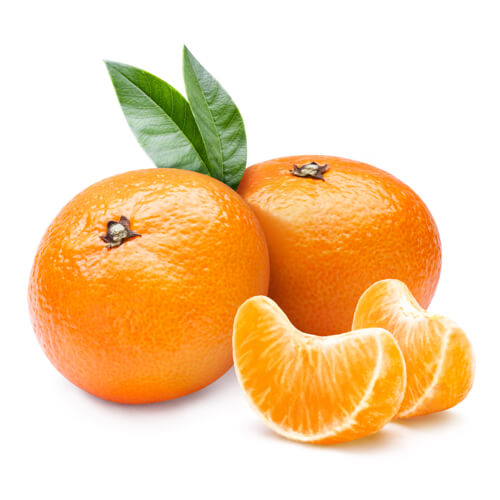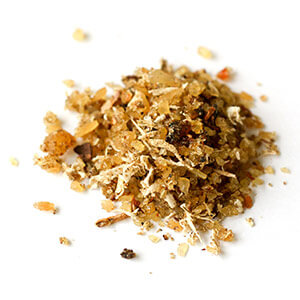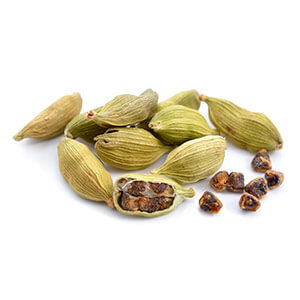 Description
Start your day with a splash of Vince Camuto Solare. This new fragrance for men comes in a spirited orange bottle, fitting for the scent's celebration of creativity and vitality. The woody, oriental fragrance ignites the senses with notes of juicy mandarin and cardamom, blended with sensual musk and cashmere wood.
You may also like
Solare description
Vince Camuto's Solare is a warm ray of weekend sun falling on your neck from a kitchen window. It has a cheery mandarin top note that is extended into the heart from the spicy, aromatic pull of pimento leaves and a shot of cardamom.
Musk and cashmere woods in the base add depth and a smooth, almost sweet sheen to the overall composition, and tempers the heart's spicy heat.
What Solare turns into is a cross between an Orange Julius drink and the sweet sharpness of home-made curry. This may seem like an odd description, but it smells fantastic. The sweet orange citrus and Indian heat of the spice build on and complement each other's scent profile.
Without the spices, the mandarin orange would drift off into the ozone, but its also mandarin's citrusy zing that keeps Solare bright and engaging, instead of sharp and dry.
The musk and cashmere woods in the dry down provide the same balance for the spiciness in the middle of the fragrance. The cardamom in Solare has a noticeable bite to it, so the tangy musk shears off its edge, and the cashmere woods polish the cardamom until it shines. You get the spicy interest without the sensory attack on the inside of your nose.
Solare is a plush citrus scent at its core – each note after the mandarin arrives becomes a supporting cast of woods and spices meant to augment its bright charms and keep it present in the perfume for as long as possible. This perfume is all about how spicy textures can support what is essentially a bright orange citrus scent.
But it also sets itself up as a kind of way station scent between mega-bright eau de colognes and bitter aromatic men's offerings. Solare is a fine every day choice, with a cheery sweetness to it that's fun to wear. If you're looking for a men's cologne with more texture than eau de cologne can offer, but don't enjoy the bitterness of bergamot or aromatic spices in your lineup, Solare is an ideal compromise with an enjoyable, energizing scent.
Read more
Solare by Vince Camuto Reviews
11/17/2017
LOVE the smell! Light & not overpowering.
11/10/2017
It's awsome love the smell
11/04/2017
Fruity in beginning but fades quickly . It's a nice sent, wish it lasted a bit longer.
10/21/2017
I ordered this for myself by mistake, but my husband really likes it. It's a clean crisp manly man cologne. Sexy.
09/07/2017
My cologne came right on time, I loved this scent so much. Reminds me of a Clinique happy for men. A+ for first month experience!
08/27/2017
Very nice smell, starts off with a fruity smell then after a little bit it becomes like a woodsy smell. Nice for a monthly trial not long term. Smell goes away quickly
08/26/2017
Perfect "clean" scent. Office or evening gatherings.
08/05/2017
This was such a clean smelling scent. Great cologne.
07/17/2017
Love this scent! The first day I wore this I received 3 unsolicited compliments in The first 2 hours. One woman even asked me to do a lap around the room so everyone could smell how good this juice is. I've never received that much positive feedback from any other scent in my collection and I own a few heavy hitters. Highly recommend to anyone who enjoys that kind of attention.
06/14/2017
This has been my favorite scent so far (ranking it over Versace Eros, which people seem to love). It amazes me that people are saying that the fragrance doesn't last long, as I've found it to be the longest lasting of the three I've tried so far. I put it on before work in the morning and can still smell it on me when I get home in the evening. Definitely recommend.
05/31/2017
THIS IS a fantastic fragrance that i can wear day to night without a second thought LOVE IT
05/31/2017
Smell is not spot on . I think I only got 25 sprays. The smell after drying is so faint you have to spray more . I'm about to cancel. It was fun but fake as hell
05/10/2017
The scent was clean and masculine. However my beef is not with this cologne, it is with scentbird. All of your ads are false and extremely exaggerated. First, if your lucky you get 28 to 32 sprays or pumps of said cologne, not 50, not 100, 28 with most. 2nd, your cologne may be advertised as direct from the "source" but we can prove that your cologne does not smell the same as actual producer or "real" fragrance. With that said, if you didn't falsify your ads or spearhead this campaign around falsehoods, it would be totally copestetic.
03/08/2017
This scent is really nice, but it does not have a very long wear time.
03/06/2017
Nice an awesome
03/05/2017
I am a woman that wears only men's colognes. Solare has a very rich cologne with a great citrusy top note that is layered with an earthy musk and hint of vanilla once it settles. I have received many compliments on it. It's fantastic for the lighter citrusy scent lovers and could easily carry from Spring through to and including Fall.
03/03/2017
Great smelling colonge. I don't think the smell lasts too long but it is a great smelling colonge. Definitely worth a month to try.
02/05/2017
Love the scent wish it lasted longer!
02/02/2017
Very nice scent that is not too strong
02/02/2017
Good smell, but not much lasting power.
01/04/2017
Love it. Does not last that long though.
01/01/2017
Smells good but doesn't last long at all - maybe an hour or so.
12/31/2016
I'm a woman who prefers more masculine scents. This was warm enough with just a hint of masculinity. I wear this daily. Love it !
12/31/2016
Love the smell just wished it stayed longer
12/30/2016
This is an amazing all day everyday scent I will be buying a full bottle shortly
12/26/2016
Very nice refreshing scent light and crisp.
12/07/2016
Not overpowering, but very strong scent that lasts all day. A soft, pleasant scent that is just the right mixture of feminine and masculine in a perfect combination.
12/03/2016
Smells Awesome
11/22/2016
Just opened this and put it on OMG love it very refreshing and the notes of a creamy treat go very well with my body chemistry. Will refer this and scent bird to my friends and strangers!!! Thank you ScentBird.
11/07/2016
Great Scent, It is a "muted" creamy orange smell behind a wall of masculinity. I will be purchasing this once I run out.
11/06/2016
Smells amazing! Not too heavy and lasts.
11/03/2016
One of my absolute favorites - tons of compliments and lasting power. Fresh and spicy without being overwhelming.
11/02/2016
Oriental and woodsy, liked it, didn't love it. Complete opposite of what I'm used to. Subtle peppery finish as it dries on the skin. It doesn't last long on me.
11/02/2016
I not get package
11/02/2016
I nice scent, not very distinctive but pleasant. Does not last very long.
10/06/2016
It was a very light, smooth scent. Everyone loved it!! :)
10/04/2016
Amazing scent just wish it would last longer
10/04/2016
Love this smell
10/02/2016
Love Solare!! Great scent and subtle. I just wish the scent lasted longer.
09/30/2016
Love the scent 😍😍😍😍😍😍😍😘😘😘😘😘😘😘😘😘😘
09/29/2016
Awesome smell. Lasts a long time. You can always tell good cologne because you don't smell it,but the people will.
09/17/2016
Really enjoy this scent, it's definitely light and I cannot smell it on me for very long, so I'm not sure if it fades, or if I just get used to the smell quickly. I should say that I usually only do one spray, so I am not applying much. It's kind of a sweet scent, definitely not woodsy or musky. I have gotten quite a few compliments on it when I've worn it for different occasions.
09/10/2016
This is a very likable scent. To me, it smells a little on the sweet side. The scent lasts most of the day on me. I would probably purchase this but it wouldn't be my main scent.
09/10/2016
Ok for my first one, like other stated before me smells great just does not last a long time.
09/06/2016
It smells great but just don't last all day
09/04/2016
Beautifully calm passive smell, only lasts for about 4 hours or so.
09/02/2016
Very, very good...My girlfriends, lol...Loved it..
09/01/2016
Excellent smell...highly recommend this scent.
08/31/2016
A definite head-turner! Clean, fresh. Awesome.
08/30/2016
A fantastic Summer scent for the man that likes a light scent that is both musky and citrusy. The cologne sprays on strong but then settles into a reliably mild scent. I will be reordering this one.
08/28/2016
Smells very good so far my top pick since I started scentbird
08/26/2016
Nice smell but doesn't last to long.
08/26/2016
It has a nice sent, and smells really good, the only thing is that the smell doesn't stay on you for very long. I thought maybe it was just me getting use to the smell, but I had my female friends smell me and she couldn't smell anything after about a hour after spraying it.
08/12/2016
Wonderful pleasant scent. I like this one very much.
08/08/2016
My wife loved it!
07/31/2016
Very nice. Not too strong. Many compliments!
07/02/2016
I love this scent.
07/02/2016
Great smell, women love it
06/30/2016
This has got to be in my collection, I just got it yesterday and it has a smell of its own. Citrus with a undertone of leather. Great for summer, longevity on my skin 6-8 hours.
06/29/2016
This cologne smells really good. It does have a citrusy smell to and is perfect for summer. You can also really smell a hint of wood. I first saw this cologne in a magazine and I knew instantly that this cologne would be among my collection of colognes. Its truly a must have. You can really wear this cologne on a date or even just to hang out with friends. The wait for this cologne to arrive at my doorstep was worth it. When you smell great, you feel great!