Vince Camuto
Fiori Vince Camuto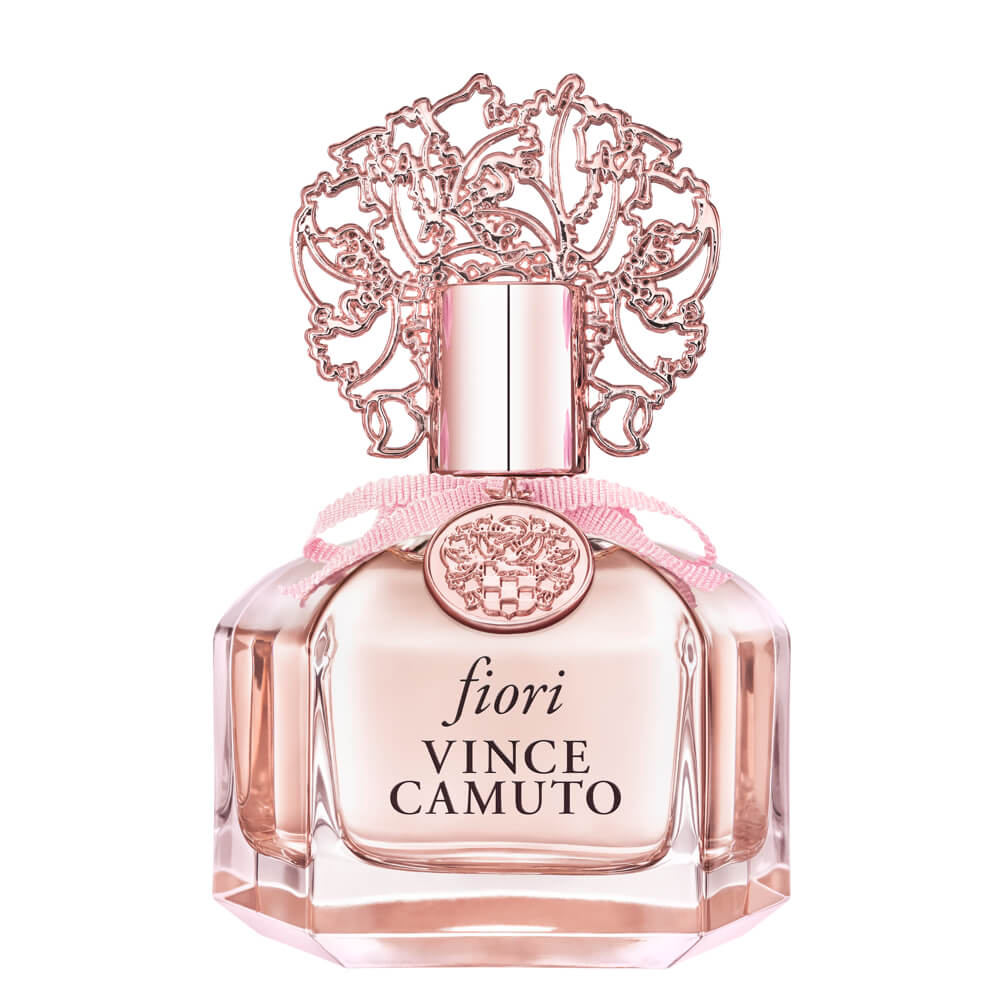 Get a 30-day supply of Fiori Vince Camuto
for
$
14.95
Notify me once this scent is available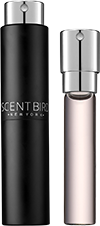 0.27 oz subscription

0.27 oz a la carte
Share and earn free perfume
Notes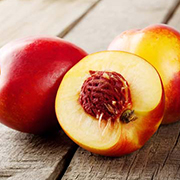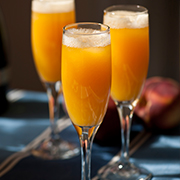 Description
Inspired by the blossoming delphiniums in Vince Camuto's personal garden, the new Fiori Vince Camuto fragrance combines scents of luscious pink grapefruit, ripened white nectarine, sheer iris and dewy freesia with a rich base of sandalwood and creamy blonde cedarwood. The contemporary fragrance is invigorating, light and smooth. The summer scent embodies the independent spirit of the Vince Camuto woman.
You may also like
Fiori Vince Camuto description
Vince Camuto's Fiori is a limited-edition skin scent with notes of nectarine, grapefruit and an almost dessert wine feel, as if you're perfuming yourself with expensive dry Riesling or Moscato. It's a very subdued scent, ideal for attending weddings or on a visit to a major museum – really, any event needing a touch of reserved sophistication.
Fiori means "wildflowers" in Italian and there is definitely a little bit of the outdoors in this fragrance as well. The iris and freesia floral notes in the heart add a wet sidewalk shine to the cool nectarine tones drifting down from the top.
But even in the heart, a quiet restraint is present – Fiori stays very close to the skin, and it's charms lie more in the feel and texture of the scent than in the power from the notes themselves.
There's no operatic floral drama with Fiori – its artistic twin at a museum might be a Dutch Still Life, or a portrait of a young woman in a white dress carrying a basket of freshly-picked flowers. Each note stays pitched to stay close - there are no sudden shifts in tone or depth. Fiori is not so much a "Look at me!" scent, but more of an "I noticed you looking this way just now…" perfume.
It might be an ideal pick for a more introspective woman, one who appreciates fine details over showy statements. Fiori has a hidden depth to it, but one that you might have to spend more than a single evening exploring to fully appreciate.
The blue cedar and sandalwood in the drydown add just enough nuance to frame the floral heart. There's a hint of dry sharpness from the cedar, and a slight lushness from the sandalwood, but nowhere near the tangy, creamy lushness you might expect.
Fiori ends just like it starts – with subtle hints and an inner calm that's best worn when you want to be fully noticed, but are completely comfortable not being the main event.
Read more
Fiori Vince Camuto by Vince Camuto Reviews
09/22/2017
I just received my first scent today and it happened to be Vince Camuto, Fiori and I don't like it very much. It has a little too much floral scent to it which gives me a slight headache.
09/21/2017
I love this perfume. This was my 1st subscription. But choice I made this far.
09/12/2017
The best one yet. I am in love with this one
09/12/2017
I love this scent! It's unique and the fragrance is heavenly! I'm ready to buy a big bottle! My new fav!!
09/11/2017
Sometimes you get a few perfumes and they smell nice but you don't always grab them or maybe you don't like it after the tenth time you wear it. This perfume is one of my new favorites. This is why I wanted to join this subscription. Every one in my family likes it, some friends of mine, a few of my clients have even complimented me on it!
09/11/2017
I own this before i even subscribed. it is wonderful. i love floral scents, I am 27 but its for young women.. from late teen and up
09/09/2017
I just received this one in the mail and I am already in love with it it smells so delightful !!
09/07/2017
Haven't worn it yet but from the valve it's ok smell fruity
09/06/2017
Very soft and feminine. This isn't a scent I would normally pick for myself, but it has grown on me. It has somewhat of a regal smell, as if you should wear it to a formal event, but also soft enough to wear everyday.
09/05/2017
This was super amazing. Very soft and floral but noticeable, in a good way! would definitely buy.
09/05/2017
I just received this fragrance and I am not a fan, it is a nice scent but it's a little too mature for my liking. My mom likes it though!
09/05/2017
Really like the scent however when I received it the perfume had leaked in the package and the case is defective. I have to take the perfume out of the case to use.
08/30/2017
I thought my daughter would love this one. It's more her scent than mine. She loves it.
08/30/2017
Floral bit strong scent, I love how the perfume lady all day on my clothes. Very good product, no imitation! I love getting a new scent every month.
08/30/2017
This is a great, subtle fragrance.
08/30/2017
Received my perfume at almost the end of the month and it smells soapy. Sorry :/
08/30/2017
This smells so amazing! The scent last almost all day! Great perfume!
08/30/2017
It smellls amazing!!! I would bath in it!!!
08/30/2017
It smells so delicious. Very beautiful scent
08/28/2017
My favorite perfume by far!!! Smells so good. Not too sweet but enough and its a great feminine scent with staying power!
08/27/2017
Smelled like my grandma! Not at all youthful
08/25/2017
smells amazing!
08/21/2017
Absolutely loved it!
08/18/2017
First timer here! I have to say I love the simplicity of the package and how convenient the whole idea is, perfect! But this fragrance I have to say I LOVE!!! Perfect for everyday it's subtle but lasts!
08/17/2017
Love this scent... perfect for a night out of every day
08/13/2017
In ❣️ With this perfume !!
08/09/2017
Love this scent. It reminds me of Chanel Chance Eua Tendre which is my signature scent. Received a lot of compliments while wearing.
08/07/2017
i really liked this month. its very spring like,almost like walking through flowers
08/05/2017
I really like this. It's a very fresh,and flirty sent with fruit and floral notes to it. I really like it! I have had multiple complaints about this.
08/03/2017
this smells awful!!!!
08/03/2017
It smells fabulous but it wears off syper fast, needs to be reapplied
08/02/2017
This is one of my favorite perfumes. It's a light, delicate floral that is great for everyday wear.
08/02/2017
I love the fact at how fast I got my perfume, I love the Vince Camuto Vince Camuto I didnt really care for this scent Fiori.I guess thats just me I love the original Vince Camuto. Mary Smith
07/30/2017
Has a sweet fruity smell but it's crisp and clean. I received several compliments when I would wear this scent. I really liked it and it is lasting too. I would apply in the mornings and it lasts all day.
07/27/2017
It starts off too strong for me. Much more floral than I prefer. It smells good, but is much too sweet for me. It settles into a more mellow scent, but for the first two hours it gave me a headache. I prefer more clean, crisp, citrus tones than this. My 13 year old son liked it...and then said it reminded him of my mother.
07/20/2017
Stronger floral than I am used to, but all the subtle tones blended throughout the day and I really like it!
07/11/2017
Smells Fabulous love it!!!!
07/11/2017
When you first apply it it has a strong scent, but as the day goes by it dims down to a light floral scent. It does have a sweet hint to its tone, I don't personally like smelling like candy.
07/11/2017
This perfume was a fresh, powdery floral. Beautiful fragrance! It was light and perfect for daytime! The Only reason I gave It 3 stars was because iIt did not last very long.
07/07/2017
Scent is floral but soft not overwhelming and not to rosy, its a perfect spring or summer scent.
07/06/2017
Very nice scent. Floral but not too floral.
07/06/2017
This is a favorite. Smells very nice, not too floral.
07/05/2017
Love, Love.Love this scent! It's always a good thing when my husband like's it.
07/04/2017
I love it!!!! Smells like something rich!!
07/04/2017
This has definitely become one of my favorite perfumes!!
07/04/2017
I LOVE this scent!!! It has become my favorite perfume I have ever had. Only down side it lasts about 4 hours. Other than that it is one I never want to be out of.
06/28/2017
Not a fan.... Scent made me a little nauseous.
06/28/2017
I loved this scent! It's so bright! It didn't last as long as I would've liked but I'm going to buy a full size bottle & reapply! Totally worth it!
06/27/2017
The scent was lovely, to me I wish it would have lasted longer.
06/27/2017
I absolutely love this fragrance!!! It reminds me of Daisy by Marc Jacobs!!!!! I will be purchasing this fragrance in the actual size. This is my second shipment and I'm impressed!!!!!
06/27/2017
This scent works for me. I loved it.
06/27/2017
Light but sexy scent. Perfect for anytime.
06/27/2017
I thought this scent smelled amazing
06/26/2017
Very nice. It's light enough for every day wear yet sexy enough for a date night. I've received several compliments from others as well.
06/22/2017
I really love this scent!! not overwhelming, last for a long time and gives off a fresh smell.. It's the perfect scent for going out, date night or just wearing daily to work. I would highly recommend.
06/12/2017
I would rate it, if I'd receive the perfum, but I didn't receive my product..☹️
06/11/2017
I really loved this and will order it again! Light, fresh, and pretty. Almost calming it's so good! Received lots of compliments.
06/10/2017
Love this, it's the perfect mix of floral with lightness.
06/04/2017
Smells amazing
06/04/2017
I got this for my birthday a couple of years ago and when I got the Scentbird version I was a bit disappointed. Because the scent doesn't smell as good as I remembered and it doesn't last as long as the bottle I had before. (Macys)
05/26/2017
Love this one fresh floral
05/17/2017
Thought it smelled great got a ton of compliments people walked into my work place and was like WOW what are u wearing..will be a buy for me went with my body chemistry which for me is hard to do..
05/15/2017
I liked the sent and I liked wearing it for everyday but it didn't blow me away. I usually like unique scents that have a distinct note of something different. It was fresh and floral which is what I have smelled on so many other perfumes. Would wear cause I have it but I wouldn't go out of my way to own it.
05/11/2017
I thought it smelled nice until I actual wore it, in the beginning of the day, it was nice, not really my cup of tea but I could handle wearing it once it a while as a nice change up. But the longer the day went (although it did NOT last all day) I really did not like the smell, it had a chemical smell to it almost like a hair relaxer chemical smell...YUCK!
05/03/2017
Love this scent it is soo springy...
05/03/2017
Aloha, I have a pretty sensitive sense of smell, so I'm really picky. Although I'm not a fan of citrus scents per say. I thought the subtle touch of citrus was just right. Mahalo Tish
05/03/2017
I really like this perfume!!
05/03/2017
I love this scent, it's fresh, sexy & people always ask what's that smell!?!?
03/07/2017
Loved this one so much!!!
03/06/2017
Loved it just does not last throughout the day.
03/05/2017
I love this fragrance. It smells fresh, light and clean.
03/05/2017
Light and fruity! I like it quite a bit!
03/05/2017
This fragrance is the best ever.
03/05/2017
I love the scent. 😍
03/04/2017
I love scent bird. The scents are splendid. I just waiting for my next delivery! When should I expect it?
03/03/2017
Perfect Spring Scent!
02/16/2017
LOVE LOVE LOVE this scent! Fruity and sweet - but not OVERLY sweet. The guy i'm dating went a little crazy and mentioned I should buy it ASAP! So excited!
02/06/2017
Loved this scent. Was subtle but sweet and long lasting. I'd buy a full bottle and use it a lot.
02/04/2017
Gorgeous scent. Beautiful and unique I love it
02/03/2017
My favorite ever!!!
02/03/2017
Love love love
01/31/2017
This is one of the most "me" smells I've ever had
01/31/2017
I love this fragrance!!!
01/31/2017
Not my go to. But I liked it.
01/29/2017
It's nice but not my favorite
01/26/2017
Definitely in love. Effortless sweet floral scent without the heaviness of some. Bright, happy, and good for everday. Downside is the staying power. Keep it in your purse. Spray every 4-5 hours.
01/13/2017
Love it! This has become my everyday scent!
01/04/2017
This scent is absolutely LUSCIOUS. It reminds me of Chanel Chance Eau Tendre. The only reason this is not a 5/Star review is because it disappears as soon as you spray it! This is a 5 minute scent. I actually ended up using it for a bedtime perfume to smell pretty after the shower.
01/03/2017
Just got this and I love it.
01/03/2017
I liked it a lot
01/01/2017
100% In Love With The Smell..... Butttttttt...!!!!!! It doesnt last very long U Have To Keep Re-Spraying Other Then That Bomb.Com💋
12/31/2016
This perfume is very lovely, but it seriously disappears as soon as it dries on the skin. The scent is considerably feminine, I can imagine someone in a nice spring/summer dress wearing this scent with curls in their hair and heels or flats. This is a pretty girl scent, and it makes you feel that way. This is VERY light, so if you do not like strong scents, this should give you just a touch of floral and sweetness. My boyfriend was only able to smell it when he pulled me in for a hug and had his nose in my neck. My first impressions were of grapefruit and floral notes, and as it settled it was crisp and a touch sweet, and as it completely dried it was warm, a little vanilla, floral with citrus.
12/31/2016
Nice smell, just didn't last long and the pump didn't work very good so it don't spray out correctly
12/30/2016
Smell doesn't last long. Fruity.
12/30/2016
Very light and floral! Didn't last long on my skin, but pleasant scent overall!
12/30/2016
Love, Love this scent! My fav so far!!
12/30/2016
My favorite scent so far!
12/29/2016
My new favorite
12/27/2016
My favorite one now. I am glad I went with this one
12/22/2016
I liked it very much, just wished it lasted longer.
12/20/2016
I've tried around 10 different scents so far and this one is my favorite of any I've tried! Very feminine, subtle, and pretty!
12/05/2016
Smells really feminine. It stays on pretty well and has a very nice elegant smell.
12/02/2016
Smells great! Does not last long.
12/02/2016
I selected this one by accident, but loved the smell! It lasted all day long and I received several compliments!
12/01/2016
Like it! Smells a lot like Daisy by Marc Jacobs
11/30/2016
Love this scent! Wish it lasted longer.
11/24/2016
It definitely smells nice, but it doesn't last long at all, wish the scent lasted longer!
11/11/2016
Loved the scent will order more!!!
11/04/2016
Amazing scent! Smells very similar to Chancel Chance (pink).
11/03/2016
I love this fragrance. I have ordered it several times.
11/03/2016
I loved this scent. It was flowery . The only downside was that the scent didn't last long on me. However, I would buy it because I loved the way it smelled.
10/27/2016
My daughter received it and I loved it so much I moved it up in my queue , I love it that much
10/25/2016
I simply love the smell texture and how it lasts all day! I definitely love it.!
10/24/2016
I absolutely am in Loooove with this perfume. I received so many compliments!! It's definitely a fall scent and it stayed on my skin throughout the day. This is a winner in my book. I'm absolutely buying the perfume
10/22/2016
I love this perfume one of my favorite... last long
10/20/2016
I love love love this! It's very flirty and fun
10/12/2016
I absolutely love this perfume. I have used other Vinec Camuto perfumes in the past and am very please with this one.
10/12/2016
Smells awesome at first a little strong but not over powering and will last all day long Love It!❤❤❤
10/07/2016
Smells great! I love it!!
10/06/2016
I absolutely love this!
10/06/2016
Very loud and strong. Doesn't last long. Not one of my favorites.
10/05/2016
This has become one of my favorite scents ever!! I get so many compliments on it. It lasts for a long time, too. I get whiffs of it hours after I apply it!
10/05/2016
This yummy scent is definitely a must have! I love this!!!
10/04/2016
this perfume is intoxicating and will take his breath away, love it
10/04/2016
Love love this smell. It last a long time on me and have a soft scent.
10/03/2016
Loved it, last all day!
10/03/2016
Just got my first scentibird and I Love it the scent very bold but not to bold and last forever. Thanks so. much!
10/03/2016
I love it! Nice light scent. Im definitely purchasing a full size bottle.
10/02/2016
one of my favorites. very nice girly smell!!!!
10/01/2016
I really like the fresh bright notes in this scent. It is not as long lasting as I would like, but a very nice mellow clean floral scent with warm undertones.
09/25/2016
I am loving this perfume! It is a fun scent that is ultra feminine. Makes me fell extra flirty when I put it on.
09/22/2016
LOVE this one!!! It's sweet and floral, yet light and not too overpowering. I sprayed it about 3 hours ago and I still get whiffs of it now and then. I can't wait to wear it to work. This is quickly becoming my favorite perfume!!!
09/20/2016
I love this perfume! Lasts a long time and smells sweet and fresh.
09/07/2016
I'm soo In love with this perfume !!!
09/04/2016
This perfume gives you a light, fresh, clean feeling. This is not a strong smell, so it is wearable everyday. It is also good for work or important events if you do a couple more sprays than usual. It lasts a few hours, and during that time people will be telling you how good you smell.
09/03/2016
Very clean, sweet smell
08/31/2016
Soft, clean fragrance with a hint of rose. Love this scent for morning or night
08/31/2016
Fresh and light but bold at the same time. I absolutely love this fragrance.
08/31/2016
Love this scent, very similar to Chanel Chance Eau Tendre, but a bit more floral. Good for day time wear, not too overpowering.
08/30/2016
Love the nice clean smell but it only last like an hour on my body. Great perfume if it lasted longer.
08/30/2016
Love this scent. It's a crisp floral... very unique.
08/03/2016
Smells great but scent doesn't last very long.
08/01/2016
This fragrance was absolutely lovely! It was lasting, fragrant, and great for everyday wear! I love this scent!
08/01/2016
This is going to be one of my "go to" fragrance! Love it!
08/01/2016
Not my favorite. A floral scent but is light and soft. Doesn't last very long. Wasn't a fan of the powdery scent.
07/31/2016
Doesnt last long and a little sweet.
07/25/2016
I'm sooooo in love with this perfume! It smells AMAZING!
07/24/2016
I love love the scent of fiori Vincent camuto it a light floral scent♡♡♡♡
07/19/2016
This is a very light and floral smell, it smells amazing!
07/07/2016
its a lite smell
07/06/2016
I just got my Fiori by Vince Camuto and I love the way it smells. It's a sexy Summer scent!
07/05/2016
Light and feminine scent. Love it!
07/05/2016
Love this perfume for a romantic date night. Just the right perfume to put on your wrist and trust it will not be overbearing but very much noticeable. My husband liked this one very much.
07/03/2016
I have personally worn this perfume since the beginning of spring, and it is now July, and I still love it just as much! It was the only time I've been bothered by a perfume lady and it turned into a sale for me! I love it! It's not light, but not too heavy. I always get many compliments on this perfume!
07/01/2016
This wears solidly throughout the day. I continue to buy it and wear it from Spring to Fall. I get tons of compliments at the office when I wear it. I feel so fresh wearing this one.
06/30/2016
Not my favorite, but still pretty good. It's very floral but has a bit of a powdery scent which isn't my favorite. Not bad! I just like my deeper scents.
06/19/2016
The scent isn't overly floral. I am not crazy about floral scents. It is light and pleasant. I really like how soft the scent is.
06/13/2016
Wonderful scent! Light and feminine; got LOTS of complements, even late into the day hours after application.
06/03/2016
This fragrance is amazing... It's floral and I love it and I don't really do floral scent at all really...
05/18/2016
This is one of my favorite perfumes! I love the citrus and cedarwood scents along with the florals. Don't let the description scare you away because the ingredients blend together wonderfully to make a light scent that is refreshing and complex at the same time. The citrus is lovely during the summer and the cedarwood just makes the perfume more complex instead of being your average fruity floral!