Vince Camuto
Bella Vince Camuto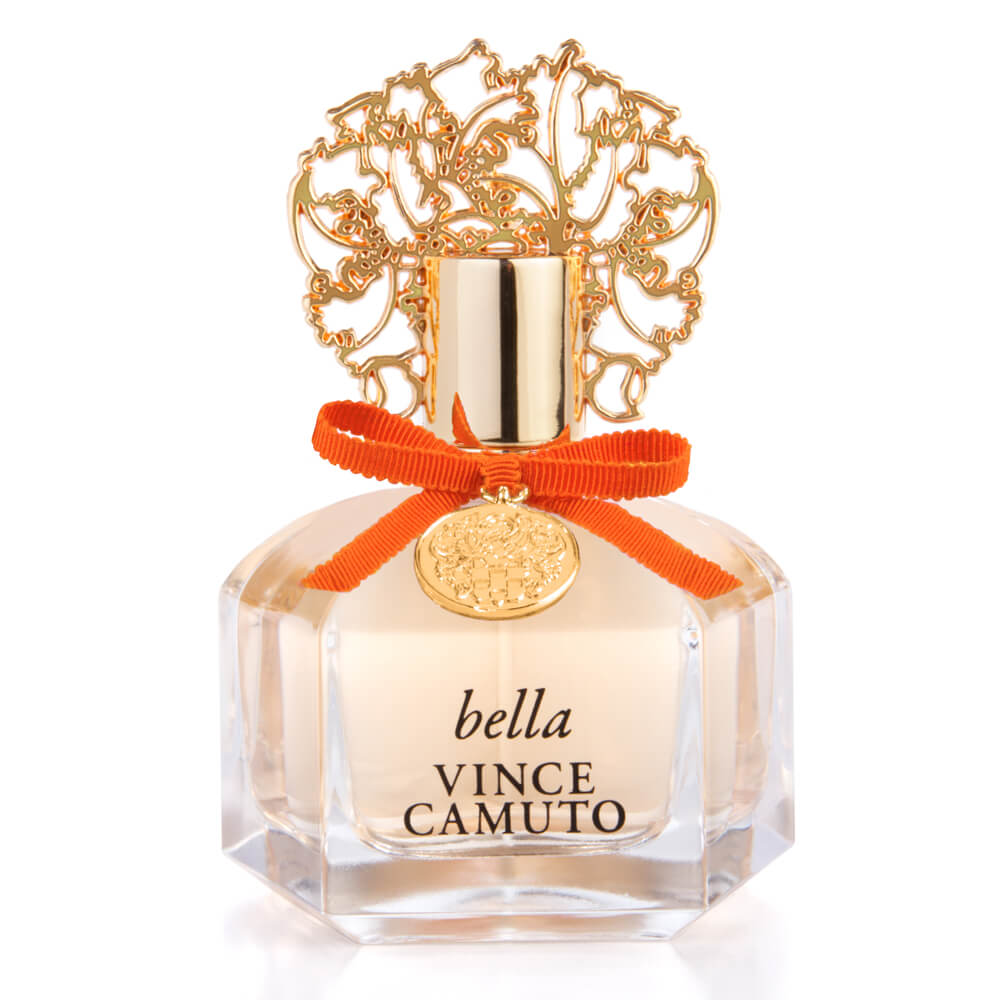 Get a 30-day supply of Bella Vince Camuto
for
$
14.95
Notify me once this scent is available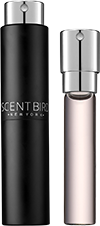 0.27 oz subscription

0.27 oz a la carte
Share and earn free perfume
Notes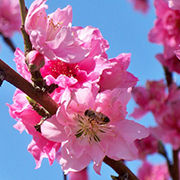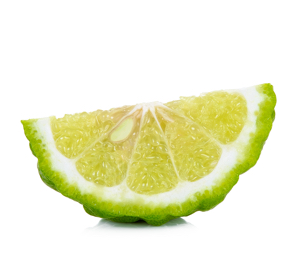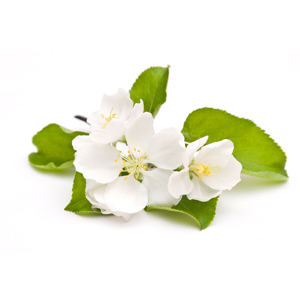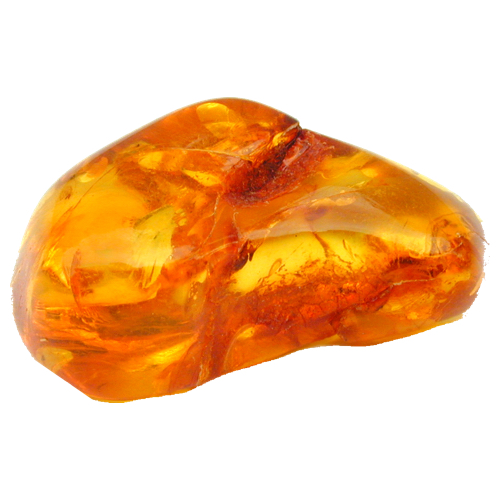 Description
Transform yourself with a delightful spritz or two of Bella Vince Camuto, our newest fragrance for women. A blend of nectarine blossoms, jasmine water and Italian bergamot raise the bar for this juicy scent. A base of white amber adds a warm and seductive nature to the feminine fragrance. This simple luxury comes packaged with a grosgrain ribbon tied around a mystifying gold cap.
You may also like
Bella Vince Camuto description
Vince Camuto – Bella : A Perfume So Full of Summer Fun Your Suntan Lotion Will Ask You To Wear It
When Summer finally arrives, you aren't looking for anything more than freedom, sunshine and a place to go to find as much of both as you possibly can. You're completely over having to worry about a schedule, a deadline, or how many layers you're going to need to put on just to get the car started for work.
And the same goes with the style of scent you wear. Summer is a great time to wear perfume, because it's the one time where simplicity and fun are exactly what you want in your life, so light, sweet, and energetic scents are the way to go.
So perfumes with a lot of citrus or tropical notes but not much else are your best bets. They have a lightness to them that will stand up to the heat, and an energizing quality that will help keep you out with friends later.
One ideal Scentbird pick for summer is Vince Camuto's Bella. To be honest, there's no better way to describe it than just by saying it's delicious. This is simple perfumery done well – no major transitions, no complicated-sounding notes from exotic forests, just a refreshing, thirst-quenching dose of nectarines, bergamot and jasmine.
Bella is a ripe, round, tantalizing perfume. It's a scent born for summertime – for wearing after long tanning sessions at the beach over big crazy drinks on the deck, and being awed by the sunset.
It's both tropical and sweet, but not boring. The nectarine and jasmine pairing is as luscious as it gets – you can almost feel the skin of the fruit break and the juice bursting in your mouth right from the start.
It's also definitely a weekend trip, "throw-and-go" style of scent. It's designed to be gushingly sweet and fun to wear, and not a scent you have to think about all that much. It might work better in the late afternoon or early evening than as a morning option, and it's better worn casual than formal.
But what it does, it does well. The yummy tropical fruit blended with that milky-sweet jasmine note is something your nose will never get tired of experiencing.
Which is good, because Bella will keep steadily providing that experience until it fades from your skin. There's no real change from start to finish here – just the perfumed promise of a great trip to some part of the world where it's always warm, bright, and fun to stay out late.
There's a touch of amber in the base, but the drydown is still very much about ripe fruit and sweet white flowers all the way through. Vince Camuto's Bella is what your suntan lotion is hoping you're going to wear to the beach, and it won't surprise you in the least when that's only the first request you'll get for this scent.
Read more
Bella Vince Camuto by Vince Camuto Reviews
07/25/2017
Looooved this perfume! Very fruity floral. However didn't last long on my skin.
07/25/2017
Instead of receiving this I received a perfume that wasn't even in my queue so far I have gotten the right items but I'm upset that this time it was wrong
07/25/2017
I had this perfume set for this month and it said it was shipped but when I got my package I didn't receive the right perfume instead I got Michael Kors that wasn't even in my queue
07/22/2017
I put this in my queue after I smelled it in one of my magaizines. I love it. Its a sweet smell but not too strong. I will be putting this perfume on my christmas list to get the full size bottle. Its amazing.
07/22/2017
Oh my stars I'm in LOVE with this perfume!! It is intoxicating and I can't wait to purchase a full bottle! Thanks to Scentbird I have a chance to try out perfumes to be sure I really love them and this one I'm hooked on. You won't be sorry
07/21/2017
Ok, but too sweet smelling for me.
07/19/2017
This perfume is exquisite. It's a sexy scent that will last most of the day. I even love wearing it to work!
07/11/2017
I absolutely LOVE this scent! It's floral, and feminine, but not too "old lady" for me. I get a ton of compliments whenever I wear it.
07/01/2017
This smells like men's AXE
07/01/2017
It smells like men's axe
06/29/2017
Very nice floral scent , not too overpowering and great for the day
06/28/2017
I got this right before going on vacation and wore it the whole vacation, Love It! And now it brings back memories of this trip! Floral citrus with a little spice!
06/28/2017
I really thought this was going to be a winner. I haven't smelled it again since I received it, but I hated it.
06/24/2017
Great scent. Fresh and citrus like.
06/14/2017
LOVE THIS!!!!!
06/13/2017
Bella by Vince Camuto has a sweet floral scent that I really enjoy. Unfortunately the scent fades and disappears very quickly. I don't get any notes left behind to even hint at the fact that I applied perfume earlier in the day.
06/10/2017
Love this scent!!!
06/04/2017
I did enjoy this sent. It would or could be my backup perfume. Have to give this a 5 heart rating.
06/04/2017
Clean and fresh scent that is not overpowering. One of my new favorites!
06/03/2017
Love this scent!! Bought a full bottle within 12 hours of receiving the monthly subscription.
06/03/2017
One of my faves
05/31/2017
very soft not harsh at all. i was able to use this every day.
05/27/2017
Awesome scent. Very sophisticated, summer night smell.
05/27/2017
This perfume is amazing! It's warm, and floral at the same time. When I first smelled it, it kind of reminds me of a man's cologne, but I love how it smells on, and I get a ton of compliments when I wear it!! I already ordered a full size bottle!
05/27/2017
Love it! I use it everyday and it's a long lasting Scent!
05/23/2017
LOVE! LOVE! LOVE! It lasts all day without being overpowering. IMO it's definitely a light spring/summer scent. I'm not very good at picking out undertones in perfume...but it's sweet without smelling childish. I will definitely get this again!
05/20/2017
This perfume is amazing! Its scent is warm and inviting! Very excited to wear this perfume on my wedding day💍
05/19/2017
Love this one! Smells fruity and floral. Very good everyday, work appropriate scent. Short longevity though, which is why I don't think I would buy a full size bottle (unless I find it on sale).
05/17/2017
I saw this in macys and got a whiff and new I had to put this in my lineup. It's not too sweet great for any occasion and fresh smelling. I really like it. Will buy a full bottle
05/12/2017
Loved this smell!
05/03/2017
This scent is light, sweet, and fresh. It can easily be worn everyday as a signiture scent
05/03/2017
very sweet , its a fave
05/03/2017
I love the scent but disappointed it doesn't last long at all. I would purchase a bottle if it lasted.
04/29/2017
It last 5 minutes. Was DEFINITELY not authentic. Super disappointed and unsubscribing from this sheisty company
04/29/2017
I really enjoyed this one! I thought it had a nice sweet smell, but it wasn't overwhelming. I would purchase this perfume.
04/28/2017
I LOVE this perfume! I put this on and immediately said I'd buy a whole bottle. It's pretty and fresh.
04/27/2017
I love this fragrance!
04/26/2017
Ok, smell is good but not a favorite
04/24/2017
Loved the smell. I have received compliments from people walking by. I thought the smell didn't last long because I no longer smell it on me, but after 8 hours I still get compliments.
03/13/2017
Very pretty smell. Refreshing and light.
03/09/2017
I love this perfume! It just seems like the smell doesn't stay on you. I like that it's not overy powering but I love the smell and wish I could smell it through the day better.
03/06/2017
It's a floral smell, but doesn't last long.
03/06/2017
For those that like a light floral this is perfect for Springtime! I wish it lasted longer on though.
03/05/2017
This fragrance is light and almost fruity, but very "intreging" as my husband notes. It's his absolute favorite on me...and mine too!
03/03/2017
This is literally the best fragrance I have ever smelled.
03/02/2017
Not my favorite - it's good for a long, busy day, but too strong in my opinion for just the office or date night. Almost cologne-like.
03/02/2017
I love this perfume. its light and romantic. and it stays all day.
03/01/2017
Very strong smells like a mans cologne.
03/01/2017
Its a little too floral for my liking but still an ok scent
02/07/2017
Love love love Bella i got this from my mother in law last year bit i still love it . Smell so god
02/06/2017
It was a little too sweet-smelling for me, but generally a refreshing scent.
02/04/2017
I didn't care for the scent at all. It smelled cheap and was lacking in originality.
02/04/2017
I added this scent to my queue and never received it. You guys haven't been sending my requested scents for the last several months. Smh this is ridiculous
02/04/2017
It was a pleasant scent. It did not last as long as I had hoped but I am enjoying wearing it
02/03/2017
I love this scent. It is not too strong, and it lasts for a while. I would definitely recommend this to anyone who loves perfume.
02/03/2017
Excellent scent!
02/03/2017
Absolutely love it!!!
02/03/2017
I love the scent. It's not strong just right!
02/01/2017
I love this one so much. It is light, but sultry. A little fresh, a little floral and a little musky. I was a big fan of Bath & Body Works Twilight Woods, and this was recommended as being similar. It is similar, but definitely not the same. I like this scent even better.
01/31/2017
This smells amazing! Absolutely buying the big bottle
01/30/2017
LOVE this scent!!! One of my very favorites I've received. Warm and slightly floral. Perfect for winter!!
01/29/2017
I love love love love this one. It's great for the office, great for going out, it's just all around great.
01/25/2017
very light floral scent.
01/24/2017
Bella is fruity, floral, and sweet all at the same time. It is fun, flirty, and sexy. The bergamot comes through with a nice, orangey scent. It is lovely and in my top three fragrances! Fantastic for summer.
01/19/2017
This is one of my favorite scents. It is sweet and floral without smelling too mature, but it is very sophisticated. It is a great everyday scent and I always get a lot of compliments.
01/18/2017
A couple months ago, I tried this perfume while browsing in Macy's. I loved it and my boyfriend loved it; I thought it was a winner. When I received it for my December subscription, I was expecting to wear it daily and enjoy it just as much as I had in store but unfortunately I only wore it once from the time I received it. The fragrance didn't last long on my skin and I forgot I put some on each time I have because it's gone so quickly. I'm disappointed but I still think it's a nice smell; just not the right one for me.
01/14/2017
A very nice floral scent. Doesn't last as long as I would like though
01/05/2017
Amazing scent!!
01/04/2017
It was not what I thought it was going to be glad I didn't buy the big bottle that's why I love scentbird
01/03/2017
Doesn't smell too much like the original I've had before
01/03/2017
Love the smell . But it just doesn't last that long
01/03/2017
I thought it was cleaner when I tried it in-store. It's far too musky/ spicy for my taste. I'm more of a clean floral/ clean fruity girl. Maybe next month will be better...
01/03/2017
I really like this perfume and can't stop smelling my arm! It has a nice musky scent which keeps it interesting. I can see how some might feel like it has a bit of a "manly" smell due to the musk, but I find it a nice, subtle, fragrance that is good for the work setting. I work in a hospital so it is nice to have a fragrance that is not too over powering. I do wish it lasted longer though!
01/03/2017
I love this scent! It is very delicate and timeless. I would definitely purchase this one in the future!
01/02/2017
Love love love this scent! Will definitely buy full bottle <3 It smells so vitalizing and clean <3 ugh I just LOVE IT!
01/01/2017
Wonderful scent didn't last long but sweet
01/01/2017
I loved it the best one so far!
01/01/2017
I LOVE THIS PERFUME... I GOT A LOT OF COMPLIMENTS ON IT.
01/01/2017
Delicate but long lasting. Love it
01/01/2017
It smells good but it doesn't last
01/01/2017
I love this perfume. I wish it had a stronger smell cause it smells invigorating. It has a slight fruity, citrusy smell that wakes up your senses without being overpowering.
12/31/2016
The scent needs quite a bit of time to mellow and I found that depending on what soap I use it smelled different
12/31/2016
Very well liked
12/30/2016
Definitely not my favorite. Too musky after drying.
12/29/2016
Smells very nice. Very clean
12/24/2016
I knew i loved this perfume the moment I opened it. I will be buying the full sized bottle very soon.
12/07/2016
I loved this perfume. Last long and very sensual
12/07/2016
Feminine. Fatale. Love.
12/04/2016
I absolutely love it!
12/03/2016
Love, love this!
12/03/2016
Does smell really nice. Didn't last very long on me tho. I got a couple hours of wear time. The scent is sweeter too and could be one that's to sweet if you spray too much. I would get this again.
12/02/2016
This perfume smells so fresh
12/02/2016
THIS SCENT SMELLS SOOO GOOD!!! IT SMELLS SWEET AND GIRLY. IT IS A VERY SOFT FRAGRANCE BUT IT LASTS ALL DAY. ITS PERFECT FOR DAY TO DAY OR A NIGHT OUT.
12/02/2016
Beautiful, sweet, tropical. Smells like a nice cold Pina colada. I love it.
12/02/2016
It's smells really good
12/01/2016
This fragrance is excellent. The scent is indescribably beautiful!!
12/01/2016
I love this smell!! It's so wonderful and lasts awhile. Definitely a nice going out with friends type of perfume, not overpowering at all, and not very floral which is great, it's faaaaaar from being anywhere considered a grandma perfume.
11/24/2016
scent is pretty, but the smell is STRONG. A little goes a long way.
11/20/2016
I love this scent. I smelled it in the little perfume insert things & added it to my queue immediately.
11/14/2016
Is the best perfume,its a refreching scent
11/08/2016
I really like this perfume. Its a refreshing scent that is not too heavy. I have gotten many compliments since I started wearing it. Would definitely purchase a bigger bottle of this perfume.
11/06/2016
Love love love this scent
11/05/2016
Loved it. Very light fragrance. Have not had a bad scent from Vince Camuto yet.
11/05/2016
Perfect sexy fall scent. Tried something new and loved it!!! Not to light, not to heavy, just perfect!
11/04/2016
Sweet and pretty. I love this!
11/03/2016
This scent is very nice. My husband likes it too. I must say he has a picky sniffer and doesn't like everything. But this....is one of his favorites.
11/02/2016
Fragrance is beautiful,just goes away to quickly,will still use
11/01/2016
I love this scent
10/31/2016
Love the smell, stays on all day
10/30/2016
This perfume smells amazing. I love, love this one. Its extremely pleasant with its light fresh floral - fruity notes. Will purchase again and again.
10/29/2016
Smells a bit like an old lady. Scent is very light and doesn't last very long.
10/22/2016
100% yes, Will be buying a full bottle soon. A very sensual, sexy, grown woman, make you feel like somebody scent. I just love it
10/10/2016
Absolutely LOVE this scent! My teen daughters do too...
10/09/2016
This is probably my favorite scent. So in love.
10/09/2016
Love this one 1 of my favorites ❤❤❤❤❤❤❤❤❤❤❤❤❤❤❤
10/07/2016
My favorite smell by far!!
10/05/2016
My favorite perfume by far.
10/04/2016
Love this!! Does wear off fast though. But AWESOME scent!!
10/03/2016
Ok I love the way it smells it so convenient for you to try new scents
10/01/2016
I wish they had the regular scent of just Vince Camuto. This one is nice but I like the other better.
10/01/2016
Smell pleasant ... Not too strong .. just perfect
09/30/2016
Well I can't rate this perfume because I never received it ☹️ So disappointed.......
09/30/2016
Love, love, love. One of my favorites . So many compliments on this scent .
09/30/2016
I love Vince Camuto perfumes and this one is probably my new favorite!
09/30/2016
Fresh, soft floral. Just bought the large bottle!
09/20/2016
I cannot stop inhaling my scent with this on! It smells incredible. It is sweet and soft and just perfect
09/20/2016
This is a flirty scent. It's light and floral. I say most people would prefer this in the spring and summer. My boyfriend LOVED my David Yurman (pink one). I just got this one in the mail today so I'll see how he likes it :)
09/20/2016
I think the smell is altered a little due to my pregnancy but overall I like it. It can be worn everyday and not overpowering. One spray is enough and it lasted several hours before the smell started to dissipate.
09/12/2016
Love this scent! Previous to getting this scent i knew i really liked the Vince Camuto "amore" fragrence. But decided to try "bella" because it is the most popular. I really like the bella, but i think i still like amore better.
09/11/2016
Great every day scent
09/11/2016
My first scentbird and I love it!
09/10/2016
This just proved to be a bit too floral for me, but not in a grandma way. It's very light, with a little sweet, powdery finish, but I overall just was too heavy on the floral notes, and doesn't last long.
09/10/2016
Very clean, fresh scent. With a hint of coconut. Very nice scent!
09/07/2016
Love this! Best perfume I've smelled in a long time!
09/06/2016
NY 1st Scentbird - I like this perfume, very feminine, flirty, not overpowering. I'd say a good daytime &/or Spring/Summer scent. Not my usual type of perfume but this subscription is perfect to try new things! Hubs liked it. Only downfall, which for me was major, it does not last long. 2 hours was it's limit! Now I'm sure they sample us Eau de Toilette & not Eau de Parfum but still! That's ridiculous! Maybe it was this scent & my chemistry...I hope so because I keep seeing the lack of staying power on a few scents......
09/04/2016
It didn't smell like it did when I tested the full size bottle at the store this one was really harsh to me more of an alcohol smell and made me sneeze other people still thought it smelled good though and after it wore off a little i liked it
09/03/2016
Love this perfume! Such a fresh floral scent, great for all day.
09/03/2016
Love this scent would get again!!
09/02/2016
Love love this fruity, clean perfume!
09/01/2016
This by far is my FAVORITE!!! Smells so good! Such a good summer smell. Buying a full bottle! LOVE!!!
08/31/2016
Received my first scent bird package today, Bella by Vince Camuto. Smells really really good!! I have always struggled with finding the right perfume and love that Scentbird provides you a full Month sample to try out with no extreme out of pocket cost. I'm not a mall type person and get overwhelmed at the scent counters so this is perfect for me and let's me step out of my comfort zone of the same old familiars. Plus many of these aren't at every department store. Looking forward to next month's scent but loving this scent right now.
08/31/2016
I didn't like it. It might have just been my chemistry, but I wouldn't order it again.
08/31/2016
This smells amazing! Love!
08/31/2016
I love it!!! It smells amazing. It's beautiful light sent that lasts. My boyfriend loves it on me....
08/31/2016
I love this scent!!!
08/30/2016
This smells sooooo amazing. I love it!
08/30/2016
Love this scent!
08/30/2016
Light and fresh. I like it. Doesn't last long though.
08/30/2016
Its amazing!!!!
08/29/2016
Light and effeminate, more on the sweeter fruity side. Soft for everyday wear. Evokes happiness :)
08/25/2016
LOVE the scent, but as other reviews have noted, it just doesn't last very long at all (maybe a few hours). VERY disappointing to spend close to $90 for a full size only to have it fade soon after application. Just put Vince Camuto "Amore" in my queue, hopefully it will last longer. Wish I could find something similar to this that actually lasted...
08/24/2016
I'm having a love/hate relationship with the scent right now.
08/19/2016
Love Love LOOOOOOVE!!!!
08/17/2016
I really love this scent. I had been wanting to get it for awhile and when I joined Scentbird and saw it, I knew that was going to be my first month's scent. However, it doesn't last long. 3 hours after spritzing on my wrists and I could barely smell it :( Still love it though.
08/16/2016
I absolutely love this scent! I've received so many compliments. Best part my boyfriend can't get enough of me wearing it!
08/09/2016
Absolutely love this scent!
08/08/2016
Light, sweet, fresh, sophisticated... ahh I love it! I've tried about 8 perfumes from scentbird and so far, this one is my fav!!♡♡
08/06/2016
Sweet yet sophisticated
08/06/2016
Absolutely love this perfume! So glad I tried it! Not too sweet but definitely a great summer smell!
08/04/2016
I love, love, looooovvveeeeee this one!!!! This is my perfect everyday wear. Doesn't matter if it's night or morning I love this smell. 😍😍😍
08/03/2016
Smells amazing!
08/01/2016
Love this fragrance!!!
08/01/2016
It smells amazing !!!
07/31/2016
I fell in love this this perfume the moment I smelled it! I heavy at first but fades to a lovely light scent. I would mostly be buying a larger bottle soon. I love this scent!
07/31/2016
This smells so good, but it does not last long.
07/31/2016
Love this one!!
07/30/2016
Smells so Freaking good..
07/29/2016
LOVE IT<3 Fresh , fun and flirty ;)
07/29/2016
I am so in love with this one and haven't stopped wearing it since I got it. It's very feminine and good for summer or spring. It's definitely a 'feel good' fragrance, the kind of feeling you get when looking at your favorite teen movie from your youth ;)
07/20/2016
Bella in one word is beautiful! Love, love, love this fragrance! It's a light fruity florally scent that's perfect for the summer. Definitely buying this one!
07/13/2016
Light sweet musk, beautiful day scent, unfortunately does not last long.
07/04/2016
This is the best smelling perfume ever!!! I had first tried it at Carson Pirie Scott here in Chicago, and lusted for it ever since. I asked every time I filled out the "what would make Scentbird better" question, If they could get Vince Camuto perfumes preferably Bella. Sweet smelling, classy scent that lasts for hours. Hubby compliments me on this one each time I wear it. A must have for me!
07/04/2016
Very sweet but fresh! I really fell for this one in the summer. Doesn't last too long though.
07/02/2016
Not a strong fruity smell. Has some hints of vanilla to me. I liked it, it just doesn't stay on long.
07/01/2016
Nice balance. Not to fruity, not to amber. At the first spritz, I was worried it would be overpowering but it quickly "settles" in to an appropriate level with staying power. Get lots of compliments when I wear it.
07/01/2016
My new favorite scent. Everyone compliments it. Will definitely be purchasing full bottle
07/01/2016
I love this scent! Great for all occasions from daytime at the workplace to nighttime. Not too overpowering, light and citrusy. Perfect spring/summer fragrance! I would totally buy the full size.
06/26/2016
Fan-Flipiin-Tastic!! Lasts a long time, which is rare for my skin. The peach and strawberry blossom notes come out the most in conjunction with the sexy amber.
06/24/2016
I think this must be what heaven smells like.
06/22/2016
It's gotta be a "no" for me. It smells so good from the bottle, but on, it smells very matronly. Trying to figure out how to wash this off of myself ASAP so I don't smell like this for the rest of the day
06/20/2016
I own this perfume and absolutely love it! I get complements on it all the time at work! It smells sexy but not too old or anything. Very sweet smell.
06/07/2016
LOVE!!!! My favorite!
06/04/2016
I love this scent! It's one of my most favorite perfumes. It's a light scent but smells so good.
05/18/2016
This is a sweet scent but not heavy and overpowering. Because of that the staying power isn't the best but it lasts over 4 hours on me before I need to reapply. It smells floral and fruity but the amber keeps this from being too fruity and floral.