Viktor & Rolf
Spicebomb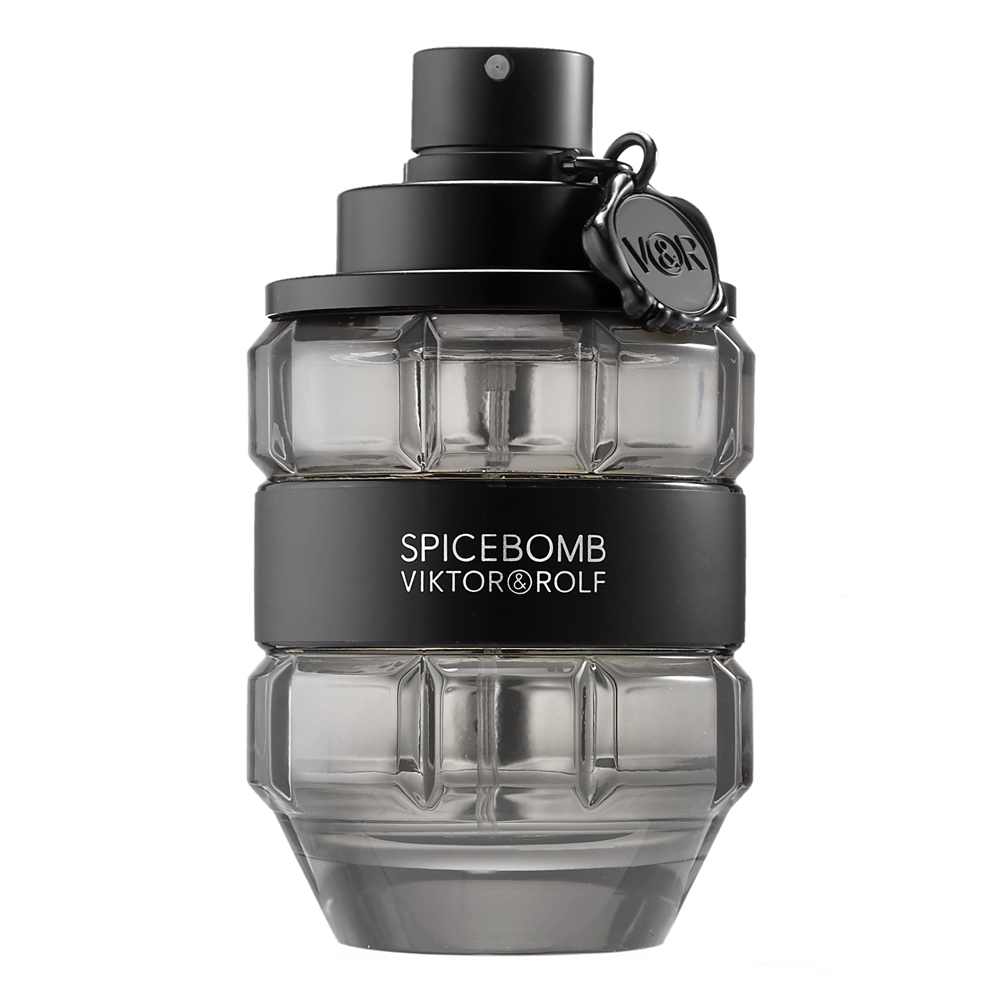 Get a 30-day supply of Spicebomb
for
$
14.95
Notify me once this scent is available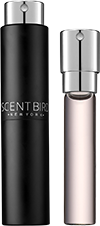 0.27 oz subscription

0.27 oz a la carte
Share and earn free perfume
Notes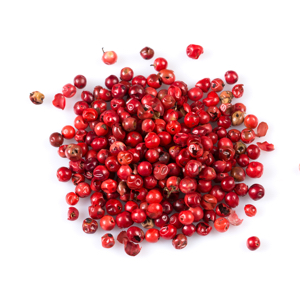 Description
Spicebomb offers the promise of a concentrate with an explosive personality. Deliberately powerful, exaggeratedly sensual, decidedly audacious. The bottle, a reworked custom-built grenade hold the encounter between two accords with detonating tones: the first, explosive, fuses zesty, fresh notes while the cold spices leave their icy bite. The second, addictive, combines a middle note of incandescent spices with a wholly masculine combination of leather and tobacco as well as the brute force of vetiver.
You may also like
Spicebomb by Viktor & Rolf Reviews
10/25/2016
I was a little hesitant due to the description but I am in love with the scent!
10/22/2016
I actually was hesitant on this one but when I tried it smelled really good. Smells like being outside in a field of pinecone and citrus smell.
10/16/2016
Perfect 5/5 would highly recommend! My wife loves it, and I've gotten alot of compliments on it.
10/14/2016
Love love love this cologne. I wear it myself, but would love my boyfriend to smell like this as well!
10/13/2016
This has lived up to all the hype I have heard about it. It is a little strong in the spice category but I do like that. It is perfect for fall and possibly winter. Glad I got to try this!
10/12/2016
Spice bomb is a modern masterpiece. Sophisticated, manly,spicy. Beautiful scent.
10/11/2016
Loved it, would buy the 3.4 oz
10/11/2016
Wow. Great first impression of this cologne. Spicy at first but has a great subtle scent once dry. Didn't seem to last too long though. I would still consider buying a bottle and keep it in my rotation.
10/10/2016
I really like this cologne. It is spicy but clean and unique. This scent is definitely a trend setter. I will be buying a large bottle of this!!! Love it.
10/07/2016
Spicebomb. The name says it all. Definitely lives up to its name. Smells really nice tho.
10/07/2016
I love the scent only thing was it took to long to get delivered
10/06/2016
It was a strong Cologne but not over powering
10/06/2016
Has not received my cologne yet
10/06/2016
Amazing scent!! Spicy and perfect for work or a night on the town.
10/06/2016
Honestly, it wasn't my favorite. It does live up to its name, the spice scents were highly prominent. It didn't seem well balanced to me. I'm glad it was only $15, I would have tried to return it otherwise.
10/06/2016
smells amazing.
10/05/2016
Yeah the name spicebomb is kind of a hint
10/05/2016
Very heavy and spicy. Do not be scared to try this, even if you don't like spiciness. I found a sweetness in it that I have never smelled before and I am really glad that I decided to try it.
10/05/2016
Like most reviews this is strong and spicy on first spray then in about a hour the scent lingers with good undertones.
10/05/2016
Bold and beautiful!
10/05/2016
This is a great scent and I would definitely recommend it.
10/05/2016
Very nice scent very different from the run of the mill. I guess I'm in a phase now trying to find a signature scent and not smell like every other axe/old spice guy. This scent is very special, although in the end I may not buy a bottle I'm sure a lot of guys could fit this profile better. It does last a good half a day!
10/04/2016
Best smelling cologne I've eve had. I would recommend to anyone.
10/04/2016
Not my favorite
10/04/2016
Very warm scent its a little too sweet for my preference though
10/04/2016
I would not know have not received yet
10/04/2016
When I first smelled this out of the bag. I didn't like it, but when it rested and dried on my skin I loved it. I got like 3 complements in one day. This is a smell I can tell women appreciate more then a male would. which is why I buy colognes.
10/04/2016
Its spicy! Performance is strong. I want to try when it gets cooler out. Just hasn't done it for me yet
10/04/2016
Just like the name spicebomb. Awesome..... I would like to say get it it worth it.... Compliments galore.👍
10/04/2016
It smelled great lots of complaints on it would recommend it to anybody
10/04/2016
Cologne smelled great!
10/04/2016
Awesome. Love it
10/03/2016
No its not i still havent gotten it
10/03/2016
It's amazing. Fell in love the second i tried it! I get complomented all the time haha <3
10/03/2016
smells very good
10/03/2016
I had been wanting to get a sample of this for the hubs for forever, and when I finally got one, I stole it for me. It's spicy, sexy, and kind of boozy. At least on me, it's smells like Diptyque Eau Duelle, or Nirvana Bourban. One spray will do, it is a spice bomb, afterall.
10/03/2016
Very Good fragrance like a daily use
10/02/2016
Great scent, goes on strong but once it settles it's long lasting and smells great. Get a lot of compliments where I wear it.
10/02/2016
This cologne is way to strong for me!
10/01/2016
The ship date for this item was a week ago. Still haven't received it. I emailed the company and no response. However, the subscription money was taken promptly! No number available to call customer service.
10/01/2016
a little sweet for my taste
10/01/2016
I didn't receive it
10/01/2016
4 out of 10. Very over powering at first. 8-10 very pleasant after the first initial 5 mins or so. A good fall scent. Very earthy and very spicey.
09/30/2016
I am highly disappointed with Scentbird. Instead of getting Spicebomb I got Amouge Reflection man. After numerous emails with Katie at Scentbird she stopped answering and I am stuck with the wrong scent. Seems like take it or leave it. I cancelled my subscription because of previous issues. I thought about returning, but after being ignored, it is highly unlikely that I will.
09/30/2016
Love it. My wife keeps dry humping me at all hours of the day... Shes putting her hand higher and higher on my thigh when I'm driving my midsize sedan. She says Spicebomb really gets her revved up... Vroom Vroom. We really do love it.
09/30/2016
It's nice more of a Sunday chill type of scent.
09/30/2016
Like it very much......
09/29/2016
I liked the bomb a lot very sweet get a lot of complaints from it I will order it again
09/29/2016
Subtle, but fresh spicy fragrance.
09/28/2016
This is a great scent. It lasts all night and is not too overpowering. The smell has hints of wood but accentuated by spice. My partner put this one on my must buy list.
09/27/2016
Excellent choice! I love the scent and people will usually ask what I'm wearing!
09/25/2016
I received this Cologne yesterday. It is amazing. A strong scent that lasts for hours. Great stuff.
09/23/2016
Amazing scent! Starts out spicy and moves to an amazing sweet smell. Not too overwhelming and lasts a long while. I can't stop smelling myself Have gotten so many compliments on this. Definitely recommend for any occasion! I'll definitely be getting a large bottle.
09/22/2016
Great scent, strong but not overpowering notes that linger for a good while
09/19/2016
Spicy scent. Perfect for all occasions. You can wear it throughout the year. Long lasting and very pleasing. Will be ordering the bottle soon and adding to the collection.
09/19/2016
strong scent and lasts for a decent while. if used right it's not overpowering but it's still too strong for a daily scent. This is date night or club scent. Something she will remember.
09/17/2016
Powdery spicy and lasting. Love it.
09/16/2016
Great scent.........just don't drink it, it tastes horrible
09/12/2016
Love the smell, just doesn't last as long as I would hope for.
09/11/2016
It's nice but it's a little too strong for me
09/10/2016
The best scent so far i love it !!!
09/08/2016
Smells great! my wife lovesthescent.
09/08/2016
This cologne has a very strong smell and is for a older more mature men.
09/08/2016
Too STRONG!!!!!
09/07/2016
It's a great smell that is not overpowering, I wish it was a little stronger, but its nothing a small reapplication can't handle.
09/07/2016
Absolutely love this smell
09/07/2016
Best smell ever.
09/05/2016
Just got it the other day, nice smell, last's a pretty long time. I am liking the service.
09/05/2016
I didn't like this cologne at all.
09/05/2016
Awesome scent...doesn't last very long.
09/05/2016
it smell very good it last for a long time I recommend anybody to buy it.. it's a very good brand Love the style the bottle very strong and masculine scent
09/04/2016
I love this cologne. It has a crisp, sweet, almost a musky scent but it also has a tang of citrus and berry feature. Absolute perfect scent for any occasion. My favorite so far.
09/04/2016
Very nice.i usually dont wear spicy type smells but spicebomb is one of my favs
09/04/2016
I sadly didn't love this fragrance as I compared it to my favorite Armani Code. Spicebomb is a casual scent. It's not strong so some people might like it and the duration is not great, lasted 4 hours barley. Its still good but I would recommend trying it here or in person for a sample. I must say I do like stronger fragrances this was not as strong but good.
09/04/2016
A very nice scent. Warm and spicy with subtle notes. Also lasts a long time almost 8 hours. It is my new favorite signature scent for work.
09/03/2016
Nice scent very woodsy and spicy. Good for a formal setting.
09/03/2016
Slightly sweet smell with just enough spice.
09/02/2016
Got lots of compliments
09/02/2016
100% complement getter, love this scent
09/02/2016
Off the chain!!!
09/02/2016
Smells great!!
09/02/2016
Sweet and long lasting smell!
09/01/2016
Love love love this scent
09/01/2016
A little strong but smells really good
09/01/2016
Subtle but unique
09/01/2016
Very potent. Attention grabber. Very dry spice smell.
09/01/2016
Very rugged first note and then dries down to a sweeter smell later. Love it !!!
09/01/2016
Great smell and lasts a long time
09/01/2016
Not for me. Like the ladies perfume on my wife but the men's just isn't my smell. It doesn't smell, but just isn't me.
08/31/2016
Spicy!!!! A lot of compliments
08/31/2016
Having loved Flowerbomb for my wife I was sure the version for men was very feminine. Boy was I wrong. Spicebomb is my new favorite...
08/31/2016
I enjoyed the smell. It would def be more of a fall/winter scent for me.
08/31/2016
The best scent ever created
08/31/2016
Subtle but nice!
08/31/2016
unique scent. love it's complexity.
08/31/2016
Definetly a good smell
08/30/2016
My fiancee' loves this and so do I.
08/30/2016
The most amazing scent ever
08/30/2016
A nice combination of fresh and subtle spice.
08/30/2016
This scent so magical. you will love this scent.
08/30/2016
AWESOME fragrance... doesn't last too long though
08/30/2016
New top of the list for going out
08/30/2016
Awesome Spicy Scent... A little overpowering at first, but lasts all day
08/30/2016
Did not like. Smelled like a hamster cage
08/30/2016
Its different, doesn't smell like other Cologne which is good, warm and inviting
08/30/2016
great, lasting, lots of compliments.
08/30/2016
Great scent!!!
08/30/2016
Still havent received it im starting to think you guys are full of shit and im cancal this crap
08/30/2016
Love this cologne, the smell at first took me off guard but in a good way but the longer it sat on my skin the more the different smells developed and absolutely intoxicated me, strong but not overwhelming like most
08/29/2016
Have not received this scent yet
08/29/2016
Me gustaría que cuando lo envíen venga el nombre he información de la que enviaron y no de otra porfavor
08/29/2016
I love this scent it definitely turns heads wherever you go
08/28/2016
Great scent. Holds well throughout the day.. Slightly floral.. Kinda spicy. Many compliments.
08/26/2016
Great smell and very musky.
08/22/2016
Not terrible but I've come to learn I don't like a strong spice scent in Cologne and that's all I smell from this.
08/20/2016
Got it in the mail today. Not exactly what I expected. The saffron was the strongest note to me. I got hints of the Leather and Tobacco. All in All I really liked this one. I know it will garner may compliments, however very few will have heard of this before I tell them what it is.
08/17/2016
The best. Get many compliments. Love it.
08/11/2016
I love this fragance. Woody, young, spicy and earthy. Got dozens of compliments
08/11/2016
Was not afan of this one..smelled a little older lady ish. Example my mother and grandmother loved it.
08/08/2016
Not a fan too sweet smelling... Wouldn't purchase. My wife got the woman's flowerbomb and didn't like it either ...
08/06/2016
Very different from my usual smell, but I like it.
08/06/2016
I've smelled thus in store. I really enjoy the spicy notes kg the fragrance. I don't care that it is sold as a cologne. I have also gotten compliments. One thing I didn't like it that it didn't last long.
08/05/2016
Very nice smell. Wish it lasted longer but great smell overall.
08/04/2016
Love it so much..I did a vedio. On. On YouTube...Deja love....hit me up. Keep send my thing
08/04/2016
Very strong when you first spray on . But after calms down smells good . Not a long lasting scent at all. It didn't even last a whole work day 8hrs. Nice smell but something I couldn't wear everyday .
08/04/2016
I like it, great scent. its spicy and bold l
08/04/2016
I normally go for the more floral and citrus scented colognes. I really liked this scent. Normally I find "spicy" colognes to be too intense. I don't want to bathe in cologne. This cologne is not over powering and last throughout the day. I would get this cologne again.
08/03/2016
Its too strong and overpowering
08/02/2016
I like this one. Smells great and lasted all day.
08/01/2016
nice soft scent with a splash of spice
08/01/2016
good for a summer date night
08/01/2016
Smell like shit! I wanna vomit the whole time I'm wearing it.
07/31/2016
It would be a great scent it it wasn't way too strong. It is very pungent. My advice, spray in air and walk through. Anything more than one spray is too much.
07/31/2016
Love the smell. Very versatile. Sensual. Woman pleaser.
07/31/2016
I haven't received my first order yet
07/31/2016
Strong long lasting smell. Definitely lives up to the name with the spices
07/30/2016
My wife didn't like it.
07/30/2016
I really enjoy this fragrance is spicy and sweet and very enjoyable and warm feel so good to wear it and the girl and guys love it I would totally recommend Spicebomb
07/29/2016
Great scent. A little too strong for my taste, but I did receive many compliments.
07/27/2016
this was a surprise and fast became a go to fragrance for me...no matter what time of day this fragrance DELIVERS! People may forget the clothes you wore....but they will never forgive you if you arrived not so fresh! Spicebomb is a guaranteed show stopper!
07/26/2016
Very spicy hence the name, long lasting. It's most prominent notes are leather, spice, and saffron. Recommend for someone who is constantly on the move and likes fragrances with a kick.
07/23/2016
I was absolutely blown away by this cologne! I would highly recommend it. Definitely one of my favorites now.
07/22/2016
love the smell! last long and it projects, but in a good way
07/21/2016
Great smell long lasting gets plenty of compliments worth a try for sure
07/19/2016
Now this is a really nice scent! I definitely am going to buy the real deal but for now this scent is having tons of people ask about it. I love the fact that it lingers on and you don't have to keep spritzing. For the most part, this one may be one of my all time favorites. Just pleasant and can be used with casual or dress up nights! Just the perfect balance.
07/17/2016
I didn't realize this was a cologne until after i'd been wearing it for about 2 weeks haha! I really like the scent, and I think it would be appropriate for either sex. Very peppery smell to start off with but mellows out as you wear it throughout the day.
07/08/2016
Very satisfied with the cologne && the service. Looking forward to buying Spicebomb
07/07/2016
Love the scent!
07/06/2016
Amazing.. The right combination of floral, and woodsy.
07/05/2016
Smells good. Gets lots of compliments.
07/05/2016
It smells good, but not for me.
07/04/2016
This is a good one
07/03/2016
I liked it but the amount of product is not enough for my opinion and it's monthly and I will run off if it.
07/03/2016
At first when you spray it, it smells very spicy I'll say a little too much, but after it dries, it has a powdery spicy smell. It kind of reminds of a dentyne ice fire, at first i didn't like it but it grew on me.
07/02/2016
In my opinion this cologne has a velvety, spicy, powdery smell to it. Which is pretty good. I would use this for a late romantic type date night. Not necessarily for an outside event or occasion. I also feel that it is more of a fall-winter type cologne. It's not that fresh. But still a good smell. 6 out of 10
07/02/2016
Very strong and spicy. I like it, but I don't love it.
07/01/2016
A little bit on the strong side but overall smells pretty good. It sticks throughout the day.
07/01/2016
Not my kind of scent
07/01/2016
Was always scared to try this one. I kinda love it.
07/01/2016
Nice scent, but a bit overpowering at first. Last throughout the day quite nicely though. More of a winter scent in my opinion.
07/01/2016
Slight powdery smell like "le male" but much spicier. I love it!
07/01/2016
I liked this scent. It smells almost identical to an after shave called cinder by blades grim. They pair well together. I got several compliments on this one. Not your everyday smell but it's a good one.
07/01/2016
Sweet but not overpowering. Great for summer
07/01/2016
I like the Spicebomb. The scent is like a sweet yet spicy with maybe a hint of woods.
06/30/2016
LOVE IT. For real though...
06/30/2016
Excellent ! Panty dropper 👍🏽😂🔥
06/30/2016
The name definitely speaks for itself. My wife loves it!
06/30/2016
Never got this Fragrance, so sadly can't say if its good or not :\
06/29/2016
This cologne is great but....not an everyday cologne. I've never really tried a spice type of cologne but this one is pretty good. At first smell i was amazed. It smells great but its strong. After a few days I got annoyed with the smell and switched it up. But if you are planning on wearing it once in a while then it is great. Good for first impressions.
06/29/2016
I really like this one... very spicy ... reminds my of Apple Pie lol very universal can be used for vusiness or pleasure very happy with this pick up
06/29/2016
A very powerful fragrance. The pepper and leather notes, though intense, are evenly offset by the hint of floral. This is a definite one-of-a-kind fragrance that comes off as dark, spicy, and sensual. Love it. Note: For some reason, my Spicebomb vial does not fit into my Scentbird case.
06/22/2016
Great smelling cologne i am in corporate America so im typically in dress shirt slacks and tie. This cologne is a great fit smells very good doesn't last as long as i wish it would. Overall if i had an option to purchase this cologne i would without a doubt.
06/22/2016
Love it great perfect to go out, would not disappoint guarantee
06/22/2016
Spicebomb is everything in one ... soft but masculine. . Not feminine the notes on it is amazing
06/21/2016
It's just what i was waiting for.
06/11/2016
Has a different smell. It's a nice smell, but a little to perfumy for me.
06/08/2016
Favorite scent from ScentBird so far. Love lasting. Defintely will purchase a full size.
06/08/2016
great scent lasts a long time! and this being my first time with scentbird this was a great experience so far!
06/07/2016
Just got this scent!!! Love it
06/07/2016
I used the whole thing! Great fragrance
06/06/2016
My new number one scent.
06/06/2016
Great scent. Definitely in the top 10
06/05/2016
long lasting. but make sure you dont spray so much its really strong.
06/04/2016
This scent is beautiful. It is long-lasting light sweet scent. It is def a masculine scent and all the people at my work absolutely love it!!! I have gotten complimented multiple times every time i wear it.
06/03/2016
I love how spicy and clean this smells. It's perfect for me.
06/03/2016
Very sweet smell but I don't like the longevity of the fragrance. Wife likes it but I wish it would last longer😟
06/03/2016
Love the leather, spice, and vanilla that comes through. This is an awesome fragrance for the evening and is very masculine as the scent dries and progresses. It's soft, but also packs a punch. Love it!
06/02/2016
I love this scent
06/02/2016
I joined scent bird to try out some new scents to replace my beloved (discontinued) Tommy Bahama cologne. I've been happy with all of them, but this is the replacement. It's not the same, but it has some of the same bold aromas that I liked about TB. I've received many compliments on this one
06/02/2016
Loved it at first--woodsy and spicy, but not so masculine that a female couldn't use. It dwindled to a standard Axe-reminiscent aftershave scent after a bit, though.
06/02/2016
The cologne smells very good at first. It reminded me of the smell cedar (which I love) but as the day wears on the smell dwindles down to an older woman's perfume. I just wish it kept that fresh smell of cedar all through out the day but instead I smelt like I just came back from playing bingo.
06/02/2016
I love the warm spiciness of this. I don't find it too manly and it is a real favorite in cooler months.
06/02/2016
Smells amazing! !
06/01/2016
I really like how much other people like the way this cologne smells. I'm just very picky though. I wish I liked how it smells also. I'm just very particular. I don't hate it. But I'm also not in live with the scent.
05/31/2016
Great scent, long lasting
05/31/2016
OOOOOOMMMGGGGGGG! I have wanted this cologne for SOOOOOOOOOO long! It is a nice light/masculine scent. I have gotten so many compliments as it relates to the particular fragrance. My most favorite reaction is "Damn baby you smell good enough to eat." My girlfriend did not like this...haaaaaa. I would recommend this HIGHLY!
05/30/2016
First day I sprayed some of this cologne on, I received a bunch of compliments.
05/29/2016
I really like this scent. I've smelled it in the past but have never really worn it. It has a very nice spicy/woodsy/tobacco feel to it that works well with my body chemistry. I already ordered a full bottle and the first couple of sprays I used on a day that I ran errands got compliments from cashiers at two stores. Can't beat that.
05/29/2016
I really liked this scent. It smells warm and the cinnamon note is prominent but in a very good way. Projection was very good (2ft) and performance was good (approx 6hrs). I liked this scent for a night out or a special dinner. I would prefer not to use it in hot climate.
05/24/2016
Nice and peppery. It wasn't everything I was expecting it to be but it definitjely does the job
05/20/2016
didnt like it at all too strong for me
05/18/2016
Very different than anything else I own...smelled a little like incense at first but then it smells really good! Worth giving it a shot try it out!
05/17/2016
Definitely a compliment getter. Very strong in the cinnamon department and women loved it. Not my go to scent but still good
05/17/2016
I found this to be a very good scent, love the spice on it. The only drawback was I felt the cologne only last 4-5 hours when usually I can smell scents on me for 8 hours. If you like spicy cologne I would highly recommend trying this one.
05/10/2016
Reminds of the incense that is used for Catholic services. I like that scent; just not in a men's fragrance.
05/05/2016
Absolutely love this cologne. something about it just works on me and a few of the gents and even the ladies
05/05/2016
Didn't not like
05/05/2016
This is a great smelling Cologne.
05/03/2016
Very unique smell! Not overly formal but a scent that can be worn anywhere.
05/03/2016
Very unique smell. Not overly formal but can be worn for any event!
05/03/2016
Good strong scent, very spicy scent.
05/03/2016
Very good for suits, not really a formal wear
05/02/2016
Good scent, smells for few hours.
05/02/2016
I love the smell of Spicebomb. All my friends love it. Great choice.
05/01/2016
Kind of a weird smell, not sure if I like it or not.
04/26/2016
If you like spicy tones this will be perfect for you. Rich and strong smell. Would rate higher but the spice kept giving me a headache.
04/23/2016
Great fragance I can notice a lot of cinnamon, smokey tobacco, and a hint of citrus on my nose seems like lemon i dont smell grapefuit at all, very strong at the beginning but after a the next 10 minutes it comes more soft but aggresive, nice scent really recommend it, if you like spices, and leather well blended give it a try you cant go wrong on this
04/12/2016
I love it. It fits my body chemistry perfectly
04/06/2016
Didn't care to much for this scent. It reminded me a little of One Million, but I like One Million and dislike this one.
04/04/2016
Im a huge fan of Flowerbomb....SpiceBomb was not my thing. Spicy smelling if you really like that
04/04/2016
It smells just like its called, you literally get bombed with spices, and I think its a bit much.. If you've walked into Michael's (The craft store), its the swoosh of smell the moment you walk in, and thats not really what I prefer to walk around like.
04/04/2016
warm spicy citrusy
04/03/2016
Not a good choice for anyone who generally enjoys wearing, lighter, fresher scents. This cologne even after 1 spray was powerful enough to make me change clothes and even take a shower just to prevent me from getting nauseous. The spice is extremely overpowering, and for my personal style it was a terrible choice. I have not sprayed it a single time since that evening. If you like colognes similar to Le Male, Aqua Di Gio, or Armani Code, like myself. This scent will not be for you. However, if you want to be noticed from across a crowded room by a woman with a bad cold and allergies, then I would say go for it. Overall 1 Heart, mostly because the 1 heart I have almost stopped beating after this nasal attack. Good luck if you want to give it a try.
04/02/2016
best fragrance for men
04/01/2016
Awesome for any occasion
03/29/2016
A sexy scent – warm, appealing, and unmistakably masculine. Spices, leather, and woods mingle with softer notes like pink pepper, which smooth out the spice with a slightly powdery softness. Huge fan of this!
03/29/2016
I ordered this for my boyfriend since Flowerbomb is my favorite and he loves it on me. I wanted to bring him into the fold woth Vicktor & Rolf. lol Anyway, Spicebomb smells amazing and fits my boyfriend perfectly. It's a tiny bit musky, but not overly so. I recommend it!
03/23/2016
Love this cologne! Best way to start my new subscription! Can't wait to see what the other months have in store!
03/21/2016
Instant compliment when I walked into class wearing this the first time!
03/20/2016
It's called SPICEbomb for a reason. Smells like pepper. It's very strong. I hated it and was pretty surprised it had so many good reviews though some of them agree that it smells very peppery.
03/08/2016
love it, strong masculine smell.
03/07/2016
I know this is such a sexy scent!! Smells sooooo good on a man or woman! Very woodsy!!
03/05/2016
I know! Its a mans sent. But I LOVE it!! Plus, it smells good on me!
03/02/2016
Smells good but It doesn't last long in my skin
03/01/2016
Nice!!! Definitely going to add to my collection!!!
03/01/2016
This is a sexy scent, perfect for cold nights. Hands down my favorite winter scent!
02/29/2016
I really like the scent . I think it works for all occasions
02/29/2016
It's very spicy and makes you smell like a man. No if ands or buts that it will get women asking "What are you wearing!" In a good way and that's the job of cologne, at least good ones. It's like the Axe commercials a little bit more than you'd think. Try it!
02/08/2016
A+++++ has a sweet yet masculine scent to it. I highly recommend.
02/06/2016
Too me, it smells like candy and kind of feminine, I´m pretty sure I have smelled similar fragrances on women. Although it smells very nice, I wouldn´t buy a full bottle. Just not my type.
02/06/2016
Strong but a pretty good scent.
02/06/2016
Love me some spice bomb the sun stays on me all day long .
02/06/2016
Smells like musty underarms and curry. I am not a fan.
02/03/2016
Love love love
02/02/2016
My favorite scent.
02/02/2016
Very, very spicy. Smelled to me like pepper, maybe cinnamon. I thought it was pretty bad and so did some women so I just wore it at the gym to finish it off. But, my friend loved it, so I think you have to have a nose for it. Definitely a cool weather fragrance, so if you are going to get it, get it before the summer months. Projects moderately, the scent doesn't change throughout the day like other colognes.
02/01/2016
I actually love the smell of this cologne. I believe I'll actually order this particular scent.
02/01/2016
My fiancé liked it. It's different then what he usually wears but it was a nice change.
02/01/2016
I love the spice smell. The best
01/30/2016
A spice bomb indeed. One spray spiced the entire room. Good scent.
01/30/2016
Love it. tried it a few months back and fell in love
01/30/2016
With all the hype i heard from this scent, i was extremely disappointed. Too much of a pepper note.
01/29/2016
Nice and Sweet strong and lasts all day
01/29/2016
Received broken but the packaging smelled great, I'm assuming that the cologne would smell even better when sprayed on an actual person.
01/07/2016
Not a bad overall scent. It is definitely a "SPICE BOMB". I enjoyed the dry down but it was too sweet for me.
01/07/2016
Love this cologne. My fiancé is in love with it as well. Lasts all day. First spray all the way through the dry down gives boozy spicy and tobacco notes at different points. And smells amazing the whole time.
01/05/2016
My favorite cologne. Period. Always get compliments.
01/04/2016
Smells amazing but doesn't last super long on me, unfortunately.
01/04/2016
Awesome scent, great for a night out, lots of compliments
01/03/2016
Spicy and strong, but not overwhelming. Definitely a good scent for a night out.
12/30/2015
Great scent...a little sweet, and blends well into my skin for a great all-day cologne.
12/30/2015
very good, kinda sweet
12/30/2015
My girlfriend loves it!
12/30/2015
Love it for my man! it has just the right amount of spice for the winter.
12/30/2015
An explosion of awesome! Very spicy, great Winter scent.
12/30/2015
True to its name. Very spicy, which I love. The scent lasts for a long time. I have gotten many compliments on this one.
12/30/2015
Nice citrus scent,not to strong
12/30/2015
Favorite cologne ever! I was hooked when I smelled another VERY similar cologne that came in my Birchbox, and stumbled upon this one reading the reviews for the other one! Great staying power, and I've gotten nothing but complements on it!
12/30/2015
musky leathery and spicy cinnamon man
12/30/2015
Spicy and delicious
12/29/2015
I know this scent is said to be for men, but I feel it's very unisex. A nice warm scent for winter...I love it!
12/29/2015
I Loooooovvvvveeeeee It!!!
12/29/2015
One of my all time favorite perfumes! I remember smelling this when it first came out - instant love! My husband has been wearing it for several years now (and I love to wear it too)! Spicy, sweet, musky, sounds generic but a unique combination that I haven't smelled elsewhere.
12/26/2015
Leather and tobacco. Great autumn scent. Wears off by midday, so best saved for the evening
12/22/2015
A very nice scent. Somewhat of a "unisex" vibe but pleasant nonetheless. Better for warmer weather, in my opinion.
12/20/2015
Great smelling, long lasting. Awesome winter scent.
12/18/2015
Living in LA I find it great for cooler weather!! not something I would wear when it is hot out as it can get quite heavy even at a very low dose. but other than that.. I LOVE IT!!
12/06/2015
Aptly named. A spicy, sexy, intriguing, intensely male scent. Perfect for parties, dates and formal events.a Not your father's cologne.
12/05/2015
I'm absolutely intoxicated by this scent. It is indeed spicy and exotic smelling. It registers as very different from department store scents.
12/05/2015
It smells like Christmas
12/05/2015
Loved it! Nice and subtle! Best for intimate moments when someone has to be close by.
12/05/2015
Awesome scent. I've received the most compliments on this one out of my Scentbird selections.
12/05/2015
MY HUSBAND LOVES IT!!! I LOVE IT!!!
12/04/2015
I loooooove this scent lol I know I'm going to end up buying a full size because it is so spicy with a very slight sweetness and smells like man :-)
12/02/2015
Initial spice is very strong, but later deteriorates into a sweet smell. Projection is decent and so is the amount of time is lasts on the skin.
11/30/2015
Love this scent. Got it so that my boyfriend could try it. He liked it so much I got it for him for his birthday!
11/30/2015
The designer version of TOM FORD TOBACCO VANILLE an absolute beauty, fresh warm spice cinnamon tobacco perfect for the winter with quality performance, highly recommend this.
11/30/2015
I selected this fragrance as a woman who prefers spicy, masculine fragrances on myself. However, this fragrance smelled like straight citronella on my skin and had to be given away.
11/29/2015
Its nice. Very spicy for those that love the peppery mature smell. I like it but is'nt significant if youre looking for a scent that stands out from the rest.
11/28/2015
Definitely a unisex scent - the spicy, lemon, and tea elements make it perfect for a summer night or warming up a fall day.
11/24/2015
Very good smell. Last most of the day
11/24/2015
7 out of 10 in my book. Didn't seem to last all day. Smell was nice and different.
11/24/2015
A unique fragrance, crisp and spicy.
11/23/2015
This has become a personal favorite for the cool weather. My wife is quite fond of it as well.
11/18/2015
Much sweeter than I initially thought it would be. I expected something with a lot of pepper and leather but all i really get is sweet cinnamon and some cardamom for the first two or so hours. After that it dries down to a warm sweet leathery scent. But just because it's not what I was expecting doesn't mean i don't like it, as I've been wearing it a ton for work now that it's Fall. If you don't over apply, I find it to be sweet, warm and inviting.
11/16/2015
Not sure what to say about this scent...not to fond of the cinnamon but I like the leather notes. I wish the leather notes were stronger. Overall, ok.