Versace
Versace Signature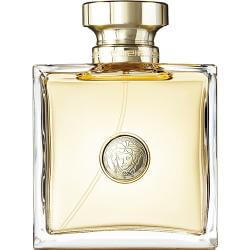 Get a 30-day supply of Versace Signature
for
$
14.95
Notify me once this scent is available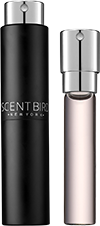 0.27 oz subscription

0.27 oz a la carte
Share and earn free perfume
Notes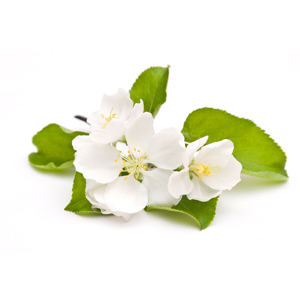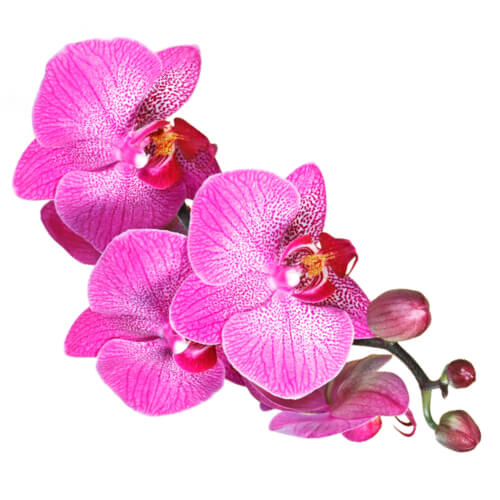 Description
This is a fresh, feminine scent, and the combination of jasmine, azalea, Moroccan cedar wood, musk and Kashmir wood gives the fragrance a classic smell that is ideal for the most discerning women. This fragrance was introduced in 2007 as women's fragrance trends turned toward softer scents. It is a great choice for any occasion, including going out with friends or spending time with family members.
You may also like
Versace Signature by Versace Reviews
10/21/2016
Smells good, but just a little to flowery for me! I noticed after I wear it for a bit and it has time to settle it has a pleasant aroma. However when I put the first spritz on it was kind of overwhelming. My mother loved it!
10/21/2016
Love love smells amazing!!
10/20/2016
LOVE, it has a little sweetness at the end and not overwhelmingly strong when you wear it. would get the full bottle
10/07/2016
I have been charged twice, and your records show that I have recieved 2 perfumes, but in fact it took 2 months to receive it & I have only recieved one...for the price of 2. I love this site, but I'm not too happy about this.
10/04/2016
Received it today and it smells amazing!
10/04/2016
Beautiful fragrance!
10/04/2016
I LOVE Versace!!
10/04/2016
Good but not my fave
10/03/2016
love it!! just doesn't last long when you wear it!
10/01/2016
Amazing! My new favorite!
10/01/2016
Smells amazing
10/01/2016
Nice fragrance but doesn't seem to last very long.
09/30/2016
I love this scent... very feminine!
09/30/2016
I love this scent! No one note stands out, but instead meld with each other into a most elegant scent blend.
09/28/2016
Love this scent. It's very light and lasts all day.
09/03/2016
Smells good, I like scents a little more sweet.
09/01/2016
I enjoyed this smell, it is very similar to Coach Poppy Flower but with a bit more of a fruity smell. Lasting power is moderate.
08/30/2016
I love this scent
08/02/2016
THE BEST ONE THAT I HAVE RECEIVED
07/31/2016
Clean and slightly flowery after a bit of wear
07/31/2016
It smell great and last a long time. Nice for summer scent.
07/31/2016
I've looked forward to my monthly scent
07/30/2016
This scent smells, just ok. It lasts for a long time which is great. It smells like summer!
07/27/2016
Love this scent ♡
07/10/2016
perfect subtle summer fragrance, very elegant. Love
07/06/2016
I love this scent, its soft and fresh smiling......
07/02/2016
It smells amazing but it wasn't really me.
07/02/2016
With the first spray the citrus and floral notes gently flirts with my nose. After sitting on my skin it leaves a clean soft scent. I like!!!
07/01/2016
It takes time for this scent to really settle. At first I hated it and thought it smelled like cheap grandma perfume. But after 20-30 minutes it smelled nice. Kind of reminds me of Be Delicious once it settles
06/29/2016
IN LOVE! with this scent. All the others have been pretty ok but this one is by far my favorite! Smells very feminine but not flowery -- perfect for a sexy summer night out! Recommend to anyone who has tried any of the other Versace perfumes ~ they always come out with good smelling shiz. LOVE! Will repurchase
06/09/2016
Omg i love this passion smell nice to put on for that special kind of 🌙 ladies.
06/02/2016
Smells great - not my favorite, but smells nice, nonetheless.
05/02/2016
Love it. Smells great and I get a lot of compliments!
04/30/2016
Love it thanks
04/25/2016
This is an ok scent. Nothing too special and the longevity is weak.
04/15/2016
Absolutely love this fragrance I used to wear it in college all time and it differently was my signature!!!
04/03/2016
smells so mature and lovely.
04/03/2016
It wad just ok for me...i think that it was for a more mature women...
03/14/2016
Oh i loved it. Pleasant smell and last all day
03/05/2016
The one I buy bottled by Versace lasts much longer but the scent is basically the same.
02/29/2016
I like this scent but I don't think that it works on me for all day. I think this has to be used lightly for me or I will get a headache.
02/04/2016
The scent is grown and sexy.
02/02/2016
Smells really good
01/03/2016
Smells sooo good. New favorite
12/30/2015
Where is the love button i love soft non-over powering scents this one hit a HOME RUN
12/30/2015
I didnt like it. Noone told me i smelled good like rher did with previouw sents
12/30/2015
I didnt like ir, no one told me i smelled good. Not a unique fragrance
12/30/2015
I like the smell. Just not that signature sent I'm looking for.
12/30/2015
Fresh and clean
12/29/2015
I love the way this perfume smells. It is both sweet and sophisticated at the same time. But it just has no staying power. It last maybe an hour at the most on me. I was really hopeful for this perfume from the description. And then when I sprayed it on I fell in love with the scent, so the fact that it wears away so quickly is a big let down.
12/08/2015
I love this one, Great for every day wear.
12/01/2015
I got so many compliments while wearing this scent!
12/01/2015
I absolutely love it! I received more compliments than I ever have about how good I smelled!
11/24/2015
It's a little strong at first, but, eventually, it wears down. It lasts for maybe part of the day, not all. I do like the smell, however, it is not enough for me to purchase a big bottle.
11/17/2015
Very old lady like. Not a fav.
11/06/2015
I was pleasantly surprised. I've never smelled this in person prior to scent bird and only added it to my list because it shared some notes with a few of my favorite perfumes. Very Happy. I would buy a full bottle.
11/04/2015
Love the scent!
10/25/2015
Its not really my cup of tea, but i got a lot of compliments for it so that's good.
10/07/2015
Nice spring scent with a sweet floral scent.
10/05/2015
I love this scent! It lasts all day long and smells very mature without smelling like something a grandma would wear
10/04/2015
A little strong at first and I feel like it faded fast but must do. Overall I liked the scent but I love the versace pour femme
09/21/2015
I love this and wore it all of one summer. It is light and fresh floral.
09/04/2015
Absolutely love it!!
08/29/2015
Light enough for summer and fragrant enough for last for hours. Love it!
08/21/2015
Light floral sweetness, clean, beautiful. This will be my next full size fragrance purchase.