Versace
Signature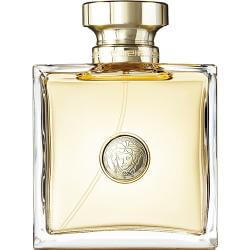 Get a 30-day supply of Signature
for
$
14.95
Notify me once this scent is available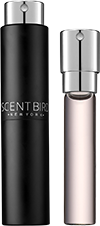 0.27 oz subscription

0.27 oz a la carte
Share and earn free perfume
Notes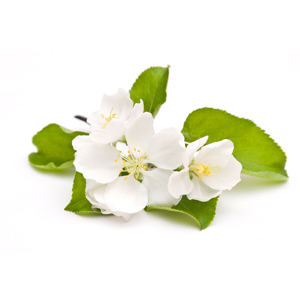 Description
Versace Signature's subtle and silky skin scent of powdery florals soars right from the start, with top notes of ripe guava and tender lilacs. The softly exotic heart of light jasmine and orchids continue the silky-smooth feel, over a base of bright musk and cedar.
You may also like
Signature description
Versace's Signature for Women is a wonderfully feminine floral perfume, with one of the most inviting openings you'll find anywhere. Versace Signature is draped in a stunning silk cape of expressive florals lightly dusted with delicate powdery facets. Guavas and lilacs soar out of the top notes, with an ethereal wisteria note providing the cool, uplifting breeze. The softly exotic feel of these two notes together continues in the heart, when light jasmine and orchids take their place.
The fragrance stays quite close to the skin, and this is where Signature's power truly lies. A perfume this elegant and mesmerizing has no need for intensity – if you are close enough to know a woman's wearing this perfume, you're already done for. The hypnotic blend of purple flowers throughout this scent (wisteria, lilacs, orchids) will render any man helpless.
The drydown of cedar and musk is for bright punctuation purposes only, a lamp light shining in the hazy reverie this gorgeous floral perfume leaves behind.
Read more
Signature by Versace Reviews
11/10/2017
I really did not care for this fragrance. I received a sample when I bought another Versace perfume and thought I liked it. I gave this to a coworker. It's too floral for me.
11/07/2017
Love this scent ❤️❤️❤️❤️
11/02/2017
This was very NICE! Very Nice!
10/26/2017
My favorite thus far! I just put it on and am curious about the scent life!?
10/05/2017
This has a lovely rich floral scent that oozes luxury. It did not seem to last very long, but it may be that it worked so well with my body chemistry I stopped being able to smell it.
09/13/2017
Love this! Definitely, my favorite, so far! It's green and mellow, and last all day!
09/12/2017
Wore it for the 1st time today. Loved the smell, however, it faded within an hour or so. For a brand name such as Versace, I expected it to last all day.
09/05/2017
The positive side is it had a light smell. The negative side is it only lasted for about a hour on. Very disappointed
09/02/2017
Light scent. Faded quickly.
08/31/2017
This is my favorite scent. So pleasant and unique.
08/29/2017
Super amazing. Smells sexy andd clean.
08/29/2017
Absolutely in love with this scent! They get better and better every month! Love scent bird and love this one especially
08/29/2017
Smells nice but is VERY strong.
08/29/2017
I LOVE this scent! I can't get enough of it. It's light and not overpowering, yet lasts a long time. Will definitely be buying this in full size very soon.
08/29/2017
I love this scent and so does my boyfriend. I definitely have to get the bigger bottle very soon.
08/27/2017
One of my favorites for sure and surprising to me for sure-
08/26/2017
so far this perfume signature is one of my favorite the scent is fruity smooth and clean great for fall season everyday use
08/25/2017
I absolutely loved this scent. Didn't last as long as I had hope for such an "expensive" brand but this was one of my favorites. Thought at first it was a bit sweet for my tastes but quickly discovered that I more than tolerated this scent...but fell in love!
08/23/2017
I love this scent... It is a sweet smell. What I like is that it lasts all day long. I sprayed me in the morning before work and could still smell it when I was getting in the tub that night.
08/18/2017
I threw this away. It was not at all what I expected and it gave me a headache. Too overpowering and sweet smelling
08/16/2017
I loved what I got . But it's not what was said to have been shipped... I got bergamot instead of Versace . It's all good tho. It's an amazing scent...doesn't last long but it's worth the time you wear it....
08/12/2017
A lovely floral fragrance with some slightly fruity undertones. It is a grown up floral reminiscent of fragrances from the '90s. It doesn't last long though and if you like and want to buy it many stores do not carry it any more.
08/02/2017
Love this one, it smells fresh, cool like winter
07/29/2017
This has long been my absolute favorite scent I was so happy to find it again on Scentbird! Highly recommend as a classic and fresh lasting scent!
07/26/2017
Love it, favorite
07/25/2017
So sexy and addictive! Keep smelling it on cloths and love it again and again!
07/24/2017
Honestly when i first sprayed it smelled like wild weeds...not a scent i liked but i'm aware of top middle and bottom notes so i let it sit....absolutely love da dry down...it's funny i'll spray it on and say i smell weird now but i'll smell amazing later lol...i really like it
07/22/2017
Very grown and sexy! Perfect for a date night. Doesn't last long as stated in other comments but worth a try.
07/21/2017
Very light and feminine perfume. It is a very good scent but it does not last too long.
07/19/2017
Smells nice! Doesn't last as long as I would like it too but different from what I'm use to! I'm usually a Chanel girl but a nice change!
07/18/2017
I loved this sent my all time favorite. Its my go to sent and its very sexy. My husband loves it he can't resist me when i have it on lol its very floral but not too strong and last all day with 1 or 2 sprays. Very satisfied with this sent.
07/18/2017
If I continuously smell like this fragrance from waking to falling a sleep. I would be in heaven.
07/15/2017
Loved this scent! Lasted longer than most.
07/11/2017
I absolutely love this scent, I'll be sad when it's gone, but will probably buy either a rollerball or a full size, it's very floral which I like not so much powdery not overpowering and it stays on all day I only have to spray it once or twice.
07/06/2017
I had been wanting to try this fragrance for a while. I absolutely feel in love with this scent. It's a feminine scent, not over powering, but has great staying power. I received so many compliments and several people asked what I was wearing.
07/06/2017
I absolutely love this scent. It isn't overpowering, yet it lasts all day. The first thing I noticed was the sweet jasmine smell. Of the three I've tried so far...this one is by far my favorite.
07/05/2017
Fresh, light, just what I was looking for for an everyday summer scent!
07/05/2017
Shipment was a little late this month, but so worth it, this perfume is amazing. Definitely can be a daily fragrant for me !!
07/05/2017
Love this. All around lovely scent.
07/04/2017
Love this scent! Smells divine! My husband said this scent is the kind of scent that will have him ripping off my clothes. Haha
07/04/2017
Wasn't my favorite too strong
07/04/2017
Amazing scent! Absolutely love it!
07/04/2017
Very clean soft pretty love it
06/29/2017
Reminds me of D&G Light Blue... I like!
06/28/2017
Who love it one of my everyday lyrics I Don't Know what I've been without it
06/27/2017
Really love this sent
06/26/2017
Not overpowering at all. I really love this scent! Gentle and sweet smelling!
06/19/2017
Love it! I feel so feminine wearing this scent. Very floral.
06/19/2017
I really enjoyed the fragrance of this perfume!
06/11/2017
This perfume does smell really good but these bottles do not last 30days at all.. I got my bottle on 25th of last month and it will be gone today..
06/10/2017
I would have given 4 stars, but this fragrance had strong synthetic notes. I will still wear it, but not on a regular basis because it's not a light smell at all.
06/04/2017
Smells good. I'm normally a warm sweet vanilla person. But lately Versace has been doing good for me. The life of this perfume is really good
06/03/2017
Got this for my wife.... Wow! Excellent choice, beautiful scent!
06/02/2017
Didn't receive my April scent even though I paid for it. Then for may received this scent again. Not sure but scent birds messing up. Although this scent is very nice
06/02/2017
Versace Signature is very elegant. This is my new favorite everyday fragrance.
06/01/2017
Soft scent. I like it but wish it lasted a bit longer. Light pretty floral notes.
05/31/2017
Love this one, went with the recommendation and was not disappointed.
05/27/2017
This perfume is amazing. Perfect for a date night. It definitely sticks to you.
05/22/2017
I love this scent, very feminine. Just the right amount of floral. Wish the smell lasted a little bit longer.
05/22/2017
I thought it was a nice smell a little powerful when first applied (2 sprays) but by the time I got to work (30 mins after sparyaing) the smell had already disapaited. I can barely smell it with my nose ontop of my shirt where I sprayed it. My bottle is also stuck in the case... so thats unfortunate
05/21/2017
This perfume is perfect for any occasion and smells like a floral wonderland with a hint of honeysuckle thrown in there. Very nice floral scent.
05/20/2017
I was 't to impressed with this perfume. I think it's to flowery, it reminds me of what my grandma and my mother would have worn.
05/13/2017
I love this smell it's soft but elegant...
05/11/2017
Versace Signature smell so... good. I love this fragrance. It is not overwhelming, but ultra feminine for the classy woman. I receive a lot of compliments when I wear this fragrance.
05/11/2017
Love it smells great
05/11/2017
Smells great but doesn't last long. The smell is very sweet but also has a clean/freshness to it. It is not "flowery". I like it I just wish it had more staying power! I couldn't even smell it on my wrist after 2 hours!
05/05/2017
It smells amazing, so classy and elegant. Absolutely love it, one of my new favorites!
05/03/2017
Strong sophisticated scent. A little goes a long way!
05/03/2017
Oh my goodness, this is a fantastic fragrance! My daughter asked to wear some. She's has her personal favorite that she never strays from till Versace Signature came into her life. She may be a new Scentbird customer!
05/02/2017
This is my first time wearing this fragrance, I love it! It's a fresh light scent that can be worn day and night. I'll definitely purchase it again❤It!
04/30/2017
I did not receive this perfume. I have contacted company to correct issue
04/29/2017
Very soft and smells fantastic, Fragrance is a bit mature but it works well. Definitely would use this to go out.
04/26/2017
It is just okay. At first I enjoyed it, but over time I do agree with folks that it does smell a bit "mature." I would not purchase it again.
03/06/2017
Lovely deep floral! Can be worn day or night, perfect scent for warmer weather!
03/05/2017
Very fresh scent that can be worn at any time. Scent last for awhile but not overpowering. Makes you feel sexy and clean.
03/05/2017
It smelled similar to something else I've tried
03/04/2017
I just received my first item. The fragrance is awesome. Will order it again. Thank you
03/04/2017
Very nice fragrance. Great for every day wear.
03/03/2017
A little too sweet for my taste.
03/02/2017
Smells kind of soapy to me.
03/02/2017
Just got this about 4 days ago and smells great. Staying power is average, would recommend for someone looking for something new.
03/02/2017
This is my favorite by far!!! I will be buying a full bottle of this. I'll have to find it elsewhere because Scentbird does not offer the 3.3oz size.
03/01/2017
smells very nice and last long.
03/01/2017
I hated it the first time and I also hated it when they sent it to me a month later despite the fact that I told them not to
02/07/2017
Smells amazing great for everuday
02/05/2017
Convenient and practical. I love the fact it comes in its own carrying pouch, and container. Smells authentic. Comes in handy. Love you😉
02/04/2017
The best scent I've gotten thus far.....
02/03/2017
Romantic soft and spicy at the same time
02/02/2017
Smells so good
02/01/2017
Nice flowery scent,sweet.
02/01/2017
Wasn't too sure that I would like this scent when I first received it...smelled a little strong and flowery. So, I waited and tried it again....2nd time around was much better...**a little goes a long way**. Will keep this one in my collection. (smile)
01/31/2017
i love the scent, its very pretty
01/31/2017
I loved the smell, but I couldn't stop sneezing when I wore it!!
01/31/2017
I love it. Classy.
01/29/2017
I love this scent and i get compliments every time i wear it!
01/13/2017
This is a fresh floral sent that is light and beautiful. Can be worn for most occasions.
01/07/2017
Strong clean fragrance. A bit too much sometimes.
01/06/2017
This is a fresh, clean, floral. I love it. Doesn't last all day but it's a beautiful scent.
01/03/2017
I usually love Versace, but this one isn't as great as usual. Not a horrible scent just not my taste.
01/03/2017
I love the smell. Nice and light but long lasting. A very small amount goes a long way.
01/03/2017
I like this scent but it literally fades away the moment it dries because it is so light. I definitely would not buy this scent.
01/03/2017
Beautiful scent one of my favorites!
01/03/2017
This is surprisingly strong. It's a floral that's a little spicy, kind of like Eternity for Her but not as warm.
01/02/2017
I love this its on my reorder list for sure
01/01/2017
I love this scent I've gotten so many compliments and my husband loves it
01/01/2017
I love this smell. Might just be my favorite so far.
12/31/2016
Smells nice. I don't love it. A little too powdery for me. But I don't hate it.
12/31/2016
This scentbird perfume is so amazing. It is so far my favorite.
12/30/2016
Iiiiinnnnnnnnn lllloooooovvveeee
12/30/2016
One of my favorites!
12/29/2016
Has a crisp powdery perfumy smell, kinda like a woman's department store. A little to ufff for me. It doesn't stink though lol
12/24/2016
What a wonderfully made scent. Love everything about it! It smells a bit strong when you first spray it, but after a few minutes it smells soft and very elegant.
12/15/2016
I love this scent but it doesn't last throughout my workday.
12/06/2016
This one is a little too floral for me but my daughter loves it!
12/06/2016
I just got this today and I love it. My first perfume is a hit! It's fresh and subtle. Perfect for everyday wear
12/05/2016
For some odd reason the refill bottle was too big to fit in the carry case, very annoying. I hope my next bottle does!
12/03/2016
Smells nice, very feminine.
12/03/2016
So elegant and clean, could not love it more.
12/02/2016
Love this scent
12/02/2016
Not the best smell
11/29/2016
Absolutely in love
11/18/2016
I received Soooooo many compliments while wearing this scent. Its floral but not over powering. Doesnt last long on the skin unfortunately... but definitely recommend it.
11/17/2016
I love this smell, elegant and soft. I smell it all day on myself.
11/17/2016
I actually love this, doesn't smell like old lady to me at all. Classic everyday fragrance for the office! Would like it to last longer but I love it and can't wait to get the full bottle!
11/12/2016
I don't think this was Versace real fragrance. Was loud and cheap smelling. Nothing jasmine about it! yuc! i hope next month's pick is better!
11/11/2016
I liked the smell but it seemed to fade fast.
11/08/2016
Smells like it's for an older person like my grandma.
11/04/2016
smells like a little old lady would wear.
11/02/2016
Light floral scent
11/02/2016
floral, feminine, and fantastic! it is a light scent but can get heavy if you overspray. the scent is not overbearing and is great for everyday wear
11/02/2016
5 HEART'S for sure, love it
11/02/2016
Great sent a little strong
11/02/2016
Not crazy about this one
11/02/2016
It's a nice smelling perfume that lasts. It's very floral and feminine. Too much for my taste, but overall it's a great perfume.
11/01/2016
Love this light scent.
11/01/2016
I like the fragrance however it does not last long. I do not like having to re apply.
10/28/2016
Not my cup of tea. Nothing like Light Blue which I love
10/25/2016
I love this scent! It actually give me a few hours of wear (even if its just a small scent on my skin) and i get compliments on it all the time. Versace never disappoints.
10/21/2016
Smells good, but just a little to flowery for me! I noticed after I wear it for a bit and it has time to settle it has a pleasant aroma. However when I put the first spritz on it was kind of overwhelming. My mother loved it!
10/21/2016
Love love smells amazing!!
10/20/2016
LOVE, it has a little sweetness at the end and not overwhelmingly strong when you wear it. would get the full bottle
10/07/2016
I have been charged twice, and your records show that I have recieved 2 perfumes, but in fact it took 2 months to receive it & I have only recieved one...for the price of 2. I love this site, but I'm not too happy about this.
10/04/2016
Received it today and it smells amazing!
10/04/2016
Beautiful fragrance!
10/04/2016
I LOVE Versace!!
10/04/2016
Good but not my fave
10/03/2016
love it!! just doesn't last long when you wear it!
10/01/2016
Amazing! My new favorite!
10/01/2016
Smells amazing
10/01/2016
Nice fragrance but doesn't seem to last very long.
09/30/2016
I love this scent... very feminine!
09/30/2016
I love this scent! No one note stands out, but instead meld with each other into a most elegant scent blend.
09/28/2016
Love this scent. It's very light and lasts all day.
09/03/2016
Smells good, I like scents a little more sweet.
09/01/2016
I enjoyed this smell, it is very similar to Coach Poppy Flower but with a bit more of a fruity smell. Lasting power is moderate.
08/30/2016
I love this scent
08/02/2016
THE BEST ONE THAT I HAVE RECEIVED
07/31/2016
Clean and slightly flowery after a bit of wear
07/31/2016
It smell great and last a long time. Nice for summer scent.
07/31/2016
I've looked forward to my monthly scent
07/30/2016
This scent smells, just ok. It lasts for a long time which is great. It smells like summer!
07/27/2016
Love this scent ♡
07/10/2016
perfect subtle summer fragrance, very elegant. Love
07/06/2016
I love this scent, its soft and fresh smiling......
07/02/2016
It smells amazing but it wasn't really me.
07/02/2016
With the first spray the citrus and floral notes gently flirts with my nose. After sitting on my skin it leaves a clean soft scent. I like!!!
07/01/2016
It takes time for this scent to really settle. At first I hated it and thought it smelled like cheap grandma perfume. But after 20-30 minutes it smelled nice. Kind of reminds me of Be Delicious once it settles
06/29/2016
IN LOVE! with this scent. All the others have been pretty ok but this one is by far my favorite! Smells very feminine but not flowery -- perfect for a sexy summer night out! Recommend to anyone who has tried any of the other Versace perfumes ~ they always come out with good smelling shiz. LOVE! Will repurchase
06/09/2016
Omg i love this passion smell nice to put on for that special kind of 🌙 ladies.
06/02/2016
Smells great - not my favorite, but smells nice, nonetheless.
05/02/2016
Love it. Smells great and I get a lot of compliments!
04/30/2016
Love it thanks
04/25/2016
This is an ok scent. Nothing too special and the longevity is weak.
04/15/2016
Absolutely love this fragrance I used to wear it in college all time and it differently was my signature!!!
04/03/2016
smells so mature and lovely.
04/03/2016
It wad just ok for me...i think that it was for a more mature women...
03/14/2016
Oh i loved it. Pleasant smell and last all day
03/05/2016
The one I buy bottled by Versace lasts much longer but the scent is basically the same.
02/29/2016
I like this scent but I don't think that it works on me for all day. I think this has to be used lightly for me or I will get a headache.
02/04/2016
The scent is grown and sexy.
02/02/2016
Smells really good
01/03/2016
Smells sooo good. New favorite
12/30/2015
Where is the love button i love soft non-over powering scents this one hit a HOME RUN
12/30/2015
I didnt like it. Noone told me i smelled good like rher did with previouw sents
12/30/2015
I didnt like ir, no one told me i smelled good. Not a unique fragrance
12/30/2015
I like the smell. Just not that signature sent I'm looking for.
12/30/2015
Fresh and clean
12/29/2015
I love the way this perfume smells. It is both sweet and sophisticated at the same time. But it just has no staying power. It last maybe an hour at the most on me. I was really hopeful for this perfume from the description. And then when I sprayed it on I fell in love with the scent, so the fact that it wears away so quickly is a big let down.
12/08/2015
I love this one, Great for every day wear.
12/01/2015
I got so many compliments while wearing this scent!
12/01/2015
I absolutely love it! I received more compliments than I ever have about how good I smelled!
11/24/2015
It's a little strong at first, but, eventually, it wears down. It lasts for maybe part of the day, not all. I do like the smell, however, it is not enough for me to purchase a big bottle.
11/17/2015
Very old lady like. Not a fav.
11/06/2015
I was pleasantly surprised. I've never smelled this in person prior to scent bird and only added it to my list because it shared some notes with a few of my favorite perfumes. Very Happy. I would buy a full bottle.
11/04/2015
Love the scent!
10/25/2015
Its not really my cup of tea, but i got a lot of compliments for it so that's good.
10/07/2015
Nice spring scent with a sweet floral scent.
10/05/2015
I love this scent! It lasts all day long and smells very mature without smelling like something a grandma would wear
10/04/2015
A little strong at first and I feel like it faded fast but must do. Overall I liked the scent but I love the versace pour femme
09/21/2015
I love this and wore it all of one summer. It is light and fresh floral.
09/04/2015
Absolutely love it!!
08/29/2015
Light enough for summer and fragrant enough for last for hours. Love it!
08/21/2015
Light floral sweetness, clean, beautiful. This will be my next full size fragrance purchase.