Versace
Vanitas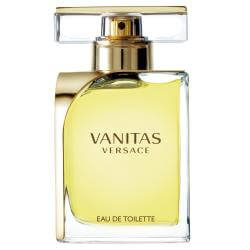 Get a 30-day supply of Vanitas
for
$
14.95
Notify me once this scent is available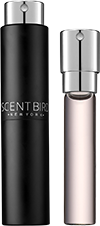 0.27 oz subscription

0.27 oz a la carte
Share and earn free perfume
Notes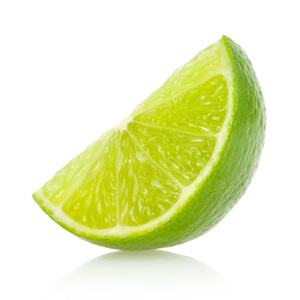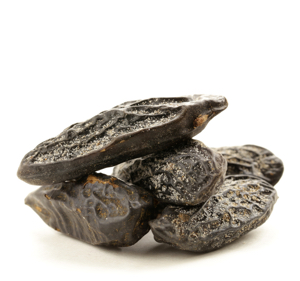 Description
Versace Vanitas is a lightly-tinted skin scent featuring sheer lime zest blending into a plush freesia and cotton puff tiare flower heart. Vanitas has a fresh, warm feel, like fine linens snapping on a clothesline on a warm afternoon. Bright cedar refreshes the palate in the dry down.
You may also like
Vanitas description
Versace Vanitas is a lightly-tinted skin scent that starts off with a shot of lime zest, which blends down into a freesia and tiare flower heart. This is a very clean scent, like fine linens snapping in the breeze while hanging from a clothesline on a warm afternoon.
The lime note at the top is very sheer, with just a hint of acidity to highlight the floral notes to come.
The freesia and tiare flower play together so well in this perfume, and accentuate each other's best sides. The clean cotton feel of tiare flower is amplified, while tamping down the rich, bold intensity of the freesia. The heart of Vanitas leaves you feeling refreshed and rejuvenated – you'll want to wear this right after a gym visit to boost your endorphin rush.
The drydown takes the clean, sheer, refreshing feel of Vanitas in a drier direction, but that's exactly what you want here – the woodiness of the cedar just sharpens the floral notes and makes them pop. A trace of tonka beans follows, and contributes a dry, almost coffee-like facet at the end.
Vanitas is an engaging, clean, "fresh new clothes in off the clothesline" skin scent that is exactly what you want in your gym bag after a serious workout. A splash of this after a quick shower and stretch will make you feel relaxed, confident and wholly present for the day.
Read more
Vanitas by Versace Reviews
11/01/2017
I love it, Vanitas is a very elegant perfume. It makes you feel like you are between the stars. Unique fragrance. Last very long. It's amazing!! Defenetly will get it again.
10/17/2017
I got this fragrance and you won't believe as soon as I was about to try it.. it fell and broke :( It gave a whole new meaning to the Bruno Mars song Versace on the floor lmao. My room smells great still !! Totally going to re-order this!
09/25/2017
This is is by is by far my favorite perfume! Absolutely love it!
09/01/2017
Vanitas smelled wonderful, the right hint of elegance, sweetness and floral all wrapped up into a great fragrance. Definitely would order a bottle of this.
08/17/2017
My favorite so !!!
08/04/2017
MY FAVORITE SO FAR!!!
08/02/2017
I love this perfume, light, sweet, very feminine and smells expensive. I had so many men and women stop me to ask what I was wearing. Love it
07/20/2017
Vanitas is one of those perfumes you find yourself lifting your wrist to your nose throughout the day just to experience, and smile. Versace has done a terrific job with this scent. Not over powering, and it doesnt have that sickly sweet smell most perfumes have.
06/22/2017
Wasn't really excited about this scent.
06/16/2017
I did not like this fragrance. Disappointed.
06/13/2017
Not bad, I have worn several Versace perfumes, this one was my least favorite.
06/10/2017
I was disappointed. I thought it would smell like vanilla and it did not at all.
06/05/2017
I love this perfume! I got a lot of compliments on this one.
05/31/2017
This might be my favorite scent ever. Feminine yet strong. Classy, elegant and expensive are the words that come to mind.
05/30/2017
The description here is for the EDP, but it's the EDT in the Scentbird vial! So don't expect the vanilla-like Tonka bean (I did, and was disappointed). This one is: Rose, freesia, tiare flower, black tea, cedar wood. That still sounds great to me, but it's a basic sweet floral, unexciting and a little artificial to my nose. Inoffensive and fine for everyday summer wear, but I think Versense is a more interesting summer floral scent from Versace and would recommend it over this one.
05/27/2017
I loved Vanitas! I have a bad habit of smoking and I put a spritz of this on my neck and wrist and I can smell it for hours! Nice, clean, womanly scent that makes me feel much more ladylike! 5 <3
05/19/2017
Very disappointed- smelled very old like it had been on a shelf for a year
05/03/2017
Nice scent, just not my favorite
05/03/2017
It smells good, very spring like.
03/08/2017
Wasn't what I expected. Can't quite put my finger on just why. Not one of my favorites.
03/07/2017
I love this cologne! It smells so fresh and clean!
03/06/2017
I didn't care for it personally. Just didn't smell like anticipated and even giving it a try, just to strong. Not one of my favs. Thought it would be a bit more fruit smelling.
03/05/2017
I do not like this scent. It's too fruity, not what I expected. Smells like a perfume for a teenager.
03/05/2017
Smells clean...love it
03/01/2017
I feel as though this scent along with the Versace crystal scents all smell very similar. There is a certain cheapness that I do not care for.
02/21/2017
Love this perfume!! At the top of my list of favorites. Get a lot of compliments.
02/17/2017
Very strong at first. Just spray a little. I really wanted to like this. I thought it would have a vanilla smell to it because of the tonka bean. It's just not what I expected.
02/06/2017
not at all crazy about this one
02/06/2017
This is such a beautiful scent. I always get so many compliments wearing it.
02/05/2017
I typically wear some brand of Versace, this one was a new scent for me, and I absolutely love it!
02/04/2017
Love this perfume it last all day and it's so fresh and Sexy 😊😚
02/02/2017
Goes on really good, settles a bit pina colada, though. Probably a good summer scent. Does not last long enough.
02/01/2017
Omg this scent is a very sexy mature scent and i just love it.. definitely a scent that will linger in a room
01/31/2017
Not bad, super dominant scent though.
01/23/2017
I love this scent! Soft and sexy and I could see me wearing this daily. Just perfect!
01/12/2017
Sexy but subtle. I got a lot of compliments on this one.
01/04/2017
Flowery and mature. Clean/woody and sophisticated. Office/work type of perfume. meh
12/31/2016
fabulous... soft and sweet
12/30/2016
Love thisscent!
12/08/2016
Love the smell!
12/05/2016
I don't know I want charged late then was notified at the of the month after being charged 3 before that suppose to have received product at the end of the month nov 29 so I was keeping track online never reach my home the I got an email it was delivered was in constant contact with support group tthey tell me anothe two weeks ???? Really ? That's not support ? That's passing the buck ! Dropping the ball!! I sent several email !! This is not the first time couple months back I received one and it was broken??? Wth? But still on this order they'll charge me again in a couple of days for December ? Really !??? I'm cancellling?? You would think they would ship next day or something ?
12/03/2016
I love it smells really good
12/02/2016
I love this. It smells so good and lasts all day
12/01/2016
Very light clean scent
11/30/2016
I did not like this scent . Too sweet
11/28/2016
Very sophisticated and sweet but floral. Absolute favorite
11/03/2016
Love it works great with my chemistry!
11/02/2016
One of my favorites! I love it so much!
11/01/2016
Loved the scent
11/01/2016
Loved the scent.
10/24/2016
Great scent, but it doesn't work on me. Tends to turn too powdery & floral on me. I recommend trying it though.
10/07/2016
I need to cancel my subscription.
10/05/2016
Very nice,it is very clean
10/04/2016
I love it!!!!!
10/04/2016
Love, love, love this!!!!
10/03/2016
Like the scent but not my absolute favorite.
09/04/2016
Very light scent, too many floral notes
08/31/2016
Love love it. Wonderful
08/31/2016
I like this fragrance. It feels like a nice summer breeze
08/26/2016
I am not crazy excited about this perfume. It definitely smells better and better the more I wear it but its a tad bit too flowery for me. It reminds me a little of "Shi" by Alfred Sung mixed with rose accents. It does go on strong.
08/21/2016
Really like this floral scent great for work and day time
08/11/2016
I really enjoyed this perfume. It is nice and stays with me all day, but never feels like it is overpowering. Would purchase again.
08/04/2016
Love love love this perfume ❣
08/02/2016
Love this perfume!! It has a sweet smell that can be much initially for some, but it mellows out to a strong but soft feminine smell that is out of this world. I love most Versace perfumes and I believe this is the best i've smelled since they discontinued Versace V/S! Definitely a signature fragrance.
07/29/2016
love this perfume
07/25/2016
Love this perfume!! Lasts all day!!
07/07/2016
Love this! Seems strong at first, but then a nice subtle fragrance.
07/06/2016
I didn't like this at first, but the more I wear it, the more I like it. It lasts all day and has a certain freshness that I didn't expect. Will continue to wear this perfume.
06/27/2016
I didn't like this one waaay too overpowering and severe.
06/07/2016
Thought it smelled too old, but I like the sweetness once it reacted to my body chemistry
06/07/2016
This is a sexy yet fresh scent. You smell sweetness as well, it's for sure one of my favorites for both day and night!
06/03/2016
Fresh and fruity. Nice everyday scent for the warmer months of summer.
06/02/2016
This is a nice, grown-woman scent that is perfect for everyday at the office. It's strong and long lasting, but not overpowering. Good job, Versace.
05/03/2016
I really liked this perfume it is lightly floral with a fairly strong cedar wood under note which adds a musky undertone. I did not pick up on the lime but Freesia is a nicely added note. I did do two sprays on each wrist and it literally lasted for 10 hours. It is not a scent that I would wear everyday but I think it would be a nice scent to wear to work. It will make a nice switch up perfume for me!
03/29/2016
It definitely is a different scent then I'm use too. I don't hate it but not in love just yet.
03/05/2016
This is a really nice fragrance. It is more floral than I anticipated. It is not just a mixed bouquet floral it is a sweet floral like gardenia. Sweet florals bother my nose so I'd use it sparingly and in the spring.
03/01/2016
Very nice fragrance!
02/22/2016
STRONG MATURE ..DO NOT EXPECT A STRONG VANILLA NOTE. ..I WAS LOOKING FOR A KNOCK OFF OF VS TAHITIAN VANILLA THAT WAS DISC....THIS IS ELEGANT NOT FUN OR FLIRTY ...
01/05/2016
love the scent and it last a long time
12/31/2015
I love this scent, Its a sexy smell
11/24/2015
I'm really loving this fragrance. It last throughout the day without being overpowering. The smell is so fresh.
11/06/2015
Smells so good on me
10/05/2015
I didn't care for the scent at all. Was very disappointed