Versace
Pour Homme Oud Noir EDP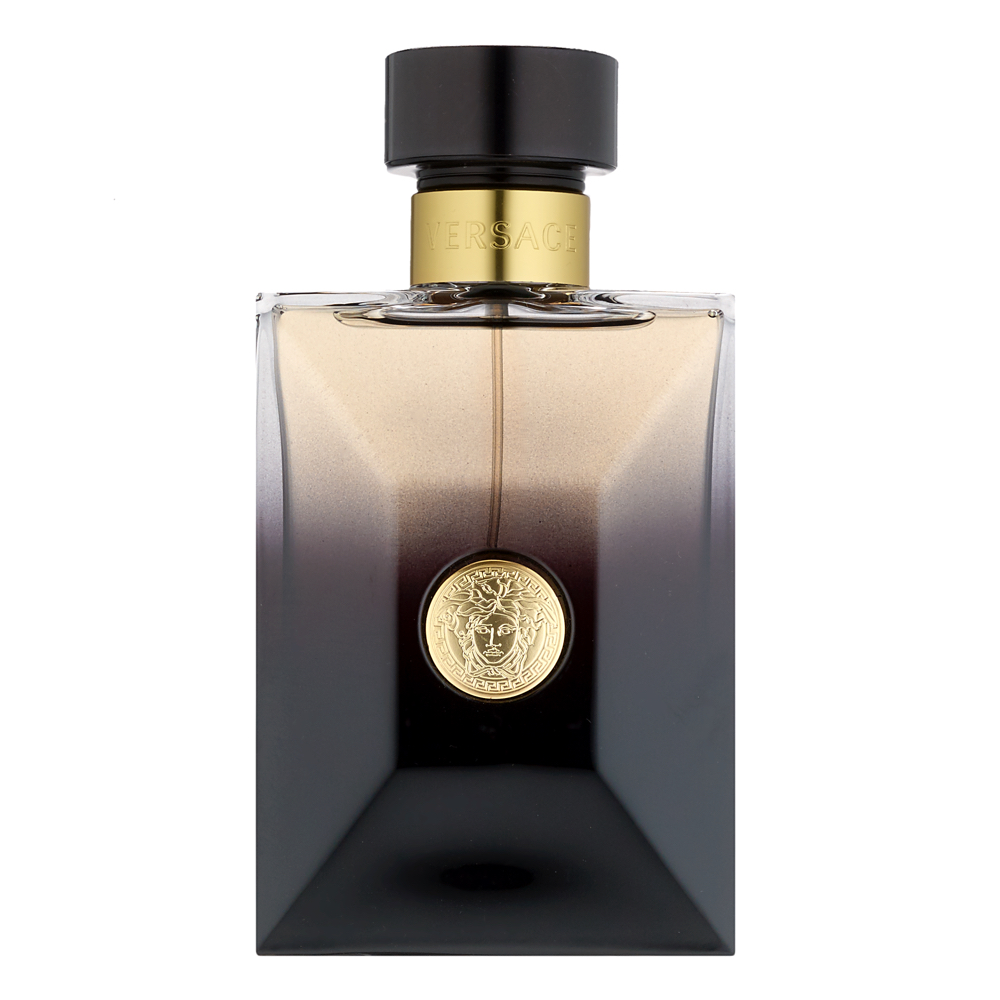 Get a 30-day supply of Pour Homme Oud Noir EDP
for
$
14.95
Notify me once this scent is available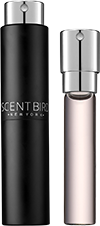 0.27 oz subscription

0.27 oz a la carte
Share and earn free perfume
Notes




Description
Oud Noir is a sensual, heady aroma like the seduction of a sunset in the desert where warm breezes in the air give a feeling of well-being. The intense and regal composition combines spicy notes with a deep scent of leather. The zesty notes of bitter orange blend with fresh and sparkling scents of neroli and a virile touch of vibrant black pepper. Spicy cardamom and saffron, enriched by resinous notes of olibanum, create a burning and remarkable heart. Finally, one of the finest ingredients of perfumery craftsmanship, intense dark oud, gives life to the fragrance. It is a scent designed for lovers of oriental fragrances and meant to be worn by a man with a strong personality.
You may also like
Pour Homme Oud Noir EDP by Versace Reviews
10/22/2016
Smells incredible. Very comparable to Tom Ford Oud Wood, but at 1/3 the price. Lasts on my skin and not powdery (like some others have said) AT ALL to me, but parfums do different things on different people's skin. Really enjoying this, but people need to know what an Oud is going to smell like, otherwise they may not enjoy it.
10/12/2016
Smells nice; woody, leathery. However it doesn't last very long for an EDP.
10/08/2016
Love my first frangrance! Versace Pour Homme Oud Noir smells just like a man should!
10/07/2016
not bad...not one of my personal favorites though.
10/07/2016
Smells like a winter fragrance. Pretty strong scent, but not my favorite.
10/07/2016
I didn't like it to start with but my wife said "give it a chance". I'm glad I did I love it...
10/06/2016
Not for me. Too powdery smelling
10/04/2016
Refreshing each time I get a whiff of myself. If you like a traditional spicy fragrance with a woodsy twist then this is the cologne for you.
10/04/2016
I didn't like it at first, but once it sits on the skin for 10 minutes or so the smell goes from a sweet/ fresh smell, to a more woody smell.
10/04/2016
A bit musk but has a nice scent to it.
10/04/2016
The fragrance itself is deep, spicy, and robust. It kind of smells like you just wrestled a black bear in the woods and rubbed up against a tree. It does have one very negative aspect, as it certainly doesn't last long and it is basically gone within 2-3 hours of application.
10/04/2016
Love it!! Great scent.
10/03/2016
Nice strong scent but not for me. Has baby powder hint. That is a little confusing to the masculine smell.
10/02/2016
Smells great, just doesn't last very long.
10/01/2016
the scent grew on me. at first it was very strong and the pepper smell is a little harsh but after having it about a week it grew on me. not one of my favorites but my boyfriend loves it on me.
10/01/2016
Love the fragrance, but it does not have a lasting scent.
10/01/2016
My husband loved it
09/30/2016
Love this one!
09/30/2016
smells like something my dad would have wore in the 70s, may be considered vintage for some but wasn't pleasing to me. i want to avoid this scent and others like it if possible
09/26/2016
This is a awesome smelling one is strong last long definitely A +
09/26/2016
Smells like an old man. I guess if you're going after the ladies 65+ then this is for you!
09/13/2016
Was very happy too receiving my first sampley. This colone had a great lasting smell all day and people loved it. Thank's Scent Bird I highly recommend this 2 all of my homies on Facehooked
09/09/2016
This scent at first felt more of a strong citrus like smell. Within maybe 20min or 15min the scent cooled down and was very pleasant and pleasing in my opinion. I tend to stay away from citrus scents as it feels over-powering. But the overall i would say it's a great scent for anyone.
09/08/2016
I really like it! The smell lasts a very long time, I was pleasantly surprised.
09/07/2016
Great smell! Love it!
09/03/2016
Not my favorite scent, just a bit too strong, but still okay
09/03/2016
Very nice..the ladies love it.
09/01/2016
I loved this scent! I was supper excited to have added this to my monthly scents. I am definitely going to buy this bottle
09/01/2016
This is a really sexy scent. Oh mylanta yes.
09/01/2016
Smells amazing
09/01/2016
I really liked it!
08/31/2016
One of my favorite scents. Get a ton of compliments.
08/31/2016
Nice scent but doesn't last long.
08/31/2016
absolutely loved this scent. Masculine and rich.
08/31/2016
I love this one and I have had many compliments on it as well great for any occasion
08/30/2016
like it love it gotta have it!
08/30/2016
Very strong scent, but not really what I like in cologne
08/30/2016
Excellent cologne
08/26/2016
Initially, I wasn't a fan, but this one grew on me. It smelled too much of leather, but I really like it the more I smell it on me.
08/25/2016
definitely a colder weather scent. I love the fragrance; woody and leather. would recommend for special occasions or date night.
08/20/2016
Great fragrance...
08/19/2016
It is...different than expected! But I like it though. I feel like the best I can explain it is flowers in a leather shop. It is incredibly HARSH at first but once it wears in you catch all of the hidden notes. Feeling like it's more casual than a night out! 4 hearts but it's decent FOR ME! Definitely may wear better on you!
08/19/2016
Love it! One of my new favorites! Dark, rich, elegant. Love to wear it everyday and for special occasions.
08/13/2016
Sweet deep smell with a spicy touch.
08/11/2016
This one reminds me of a late night dinner, or a late night walk downtown. Smells spicy yet not overwhelming. I would recommend. Perfect for dates.
08/08/2016
This is a great cologne. The sent is a nice pepper sent. Everyone i run into loves it. Sent bird is a great way to try out new colognes.. Thanks Tim.
08/06/2016
I like scents that are clean, and because I wear Versace (the non-noir version) quite a bit, i thought I would give this one a try. You can definitely smell the original, but this one has a bit too much leather and coffee for me. Of course, I guess that's what makes it "noir". It's not a bad scent, it's just not my cup of tea. We'll see what critiques I get wearing it out today.
08/02/2016
Very good scent! I would use this for date night
08/02/2016
Love this scent.
07/31/2016
It's a great masculine woodsy scent but not heavy.. Even though I usually like a lighter scent in the summer this is perfect..
07/30/2016
So far my favorite. Wife doesn't really like it, but I don't care what she thinks.
07/29/2016
I never recieved it!!!!!
07/29/2016
I loved it. I would buy it again and recommend it to someone.
07/25/2016
I am giving it a good rating because I do really like this fragrance by itself, but it doesn't really work well with me and my natural scent. :(
07/18/2016
I written to in form Scentbird that I would like you all to send my cologne for June and July, because there was nothing sent for me those two month and I would like my money put back on my card ending in 9903!
07/16/2016
I can't rate it cause I haven't receive it! All did was take my money off my card ending in 9903! I would like my cologne or my money back on my card!
07/11/2016
I wanted to love this for myself but I'm sure it'll be great for someone else. Reminds me of spice bomb by viktor & Rolf, but has a middle not that makes it more poignant and unpleasant when mixed with my skin. I would still recommend it because I smelled it on someone else and it was amazing. Great lingering scent if you like leaving a trail.
07/07/2016
It smells nice but is not a scent for me. Smells like smelly armpits on me.
07/06/2016
It kinda smell like a similar scent I had before
07/02/2016
I like it somewhat I didn't get any complements on it, my daughter says she don't like it but I think it's nice.
07/02/2016
It's nice and subtle and I've gotten quite a few compliments.
07/02/2016
It has a great sweet smell, and it's nice to wear on a date
07/01/2016
I always been a fan of Versace. I really like this one. In a class bi it self
07/01/2016
At first i thought it was too strong; after wearing it a couple times, and many compliments.. I may just have to purchase the full size bottle.
06/30/2016
A bit feminine scent
06/24/2016
I got this for my husband and I love it on him. Its smells very masculine but yet VERY sexy. I love it but he says he only likes it so not too sure....
06/05/2016
Really good smell
06/02/2016
At first I didn't like it. It had a very strong floral smell. Plot twist! My girl LOVES the smell on me!
05/31/2016
It smells nice! I enjoyed this one as a masculine scent, but it has an exotic quality as well. Very much a Versace style smell, and most people mistook it for much more expensive cologne... believe it or not.
05/31/2016
Did not hate it, but I would never buy it.
05/09/2016
First smell of it was strong, but then it starts to settle in. Different in a good way.
05/02/2016
love it smells great
05/02/2016
Not a fan. Very strong and not at all what I imagined.
04/29/2016
Way too peppery for me. Disappointed in this scent.
03/29/2016
This scent is spicy and clean. It smells great
03/29/2016
I wouldn't know i never recieved it in the mail.
03/10/2016
Versace's Pour Homme Oud Noir is probably the most different cologne I have ever smelled and I mean that in the BEST way possible! You smell masculine and subdued but not like other men/women who won't wear this cologne. The only downside is that it may not work with everyone's body chemistry and smell GREAT on some but bad on others. Definitely give this one a try you will not me let down. Great for a first date!
03/08/2016
Nothing but compliments when I use this! Definitely good for nights out
02/29/2016
Very warm and woodsy, with a little spice!
02/29/2016
Probably my favorite so far. Slightly sweet citrus, kinda musky and leathery. Doesn't last very long but smell is great
02/23/2016
Not a real heavy aroma, which is perfect, also not a long lasting scent. Great for when you're just hanging out.
02/19/2016
I really hated this fragrance when I first received it. I expected a heavy, woodsy aroma, but discovered a strong note of Vicks Vaporub (menthol), and what reminded me of the vague chemical smell found in a hair salon or hospital waiting room, with some spices and, eventually, a weak oud. Initially, its nauseatingly strong. After maybe 3-4 hours, its a skin scent. After letting my preconceived expectations die down, I was able to appreciate this much more, and I now wear it quite often. Safe, versatile, excellent for cold weather, and a bit fresh. I find it can be used as a work or casual scent, and though considered a date-night fragrance, this is certainly more of a night-out fragrance, I could see this on a man, or woman, in their late teens to late thirties.
02/08/2016
Great Oud Fragrance, reminds me a lot of Tom Ford's Oud Wood
02/06/2016
Okay... I liked it so much that I went ahead and purchased a bottle from Scentbird. Having said that, this particular fragrance does not compare to Frédéric Malle's Portrait Of A Lady, or Tom Ford's Tobacco Vanille EDP, or Creed's Adventus, but then again, I did not pay for this one the price I paid for the aforementioned fragrances. I am not an expert; but I am guessing that if Versace's Oud Noir EDP had a better fixative (plant-based, I hope), it would last longer. I do like the "woodsy" fragrance. Also, how long it lasts depends on how much you put on and where you put it.
02/06/2016
not impressed.
02/02/2016
The Versace Pour Homme Oud Noir EDP has a pleasant fragrance but is a little powdery for me. It's not a bad fragrance, Just a little too much for me.
02/02/2016
Not bad but just not me.... A bit spicy
02/02/2016
It doesn't smell awful but it's not my scent. The event is too spicy and too musky. Those scents together are not a great combo.
02/01/2016
Very good woodsy scent. The projection is not strong, which can be a pro/con depending on the situation for which you're using it for.
01/25/2016
This scent smells old and musty-absolutely horrible. Yuck!!!!
01/25/2016
If I could give this a zero I would. Yuck!!!!
01/22/2016
This is terrible! It smells like nothing! There are no interesting notes, or any notes that stand out in any way at all. It smells so blah and boring and it smells nothing like oud or spices - just a boring cheapie smell.
12/31/2015
It was pretty good. Had a bit of a grapefruit type of smell to me (just my opinion) a few minutes after I sprayed it on
12/31/2015
not my type, musky
12/31/2015
Not as good as I expected.
12/31/2015
A very nice and unoffensive oud frag with the Pour Homme citrus opening. The longevity is strangely poor for a EDP, but the dry down is quite appealing. Not for everyone, so Scentbird is a great place to try it out if you're intrigued.
12/30/2015
It's a tad...exotic. I heavily favor "woodsy" scents though and this definitely fit the bill.
12/30/2015
Very nice, on me it dries and becomes light. This is good, because it forces my wife to get in close to smell me!
12/30/2015
Great scent. It's very musky, very heavy, so one spray sparingly is sufficient. I love this for its dark accents and its timeless date-night vibe.
12/30/2015
So amazing I will be getting a bottle
12/29/2015
I was looking for something akin to Tom Ford Oud Wood, and while this has similar notes, the same finesse and overall tone just doesn't compare. Overall, not too bad, but it definitely isn't for the average cologne wearer.
12/21/2015
Favorite one so far. Beautiful woodsy scent.
12/07/2015
Wonderful unique woody smell! Only lasts a few hours though.
12/03/2015
This one starts off immensely strong. Even one spray can be to overwhelming at first. It has a very intense alcohol scent when first applied. It's not till about a half hour after applying that the scent mellows out and becomes tolerable to the senses. When it's mellowed it becomes a somewhat enjoyable sent with a strong leather tone. For myself however the initial scent is to strong and even slightly nauseating.
12/03/2015
This is a very nice oriental/oud fragrance. Could possibly be worn by both men and women depending on preference. Received many compliments with this one. Best worn in fall/winter months. Can get cloying in warmer weather.
12/01/2015
At first, Oud Noir is almost overpowering, but it mellows very nicely and is a great cologne for a night out. It has a woody scent and reminds me of pipe tobacco once mellowed.
11/24/2015
Very nice cologne! I get lots of compliments
11/24/2015
SMELLS VERY WELL...
11/18/2015
I love this scent so much that I was ready to buy the bottle. BUT !!!!! Within a few hours (maybe 1hr) the scent fades drastically. A REAL SKIN SCENT! 4-6 sprays (maybe 2 more on shirt) just to get 4 hours of moderate performance. Perfect for fall/winter.
11/16/2015
Nice leather scent patchouli scent.
11/08/2015
The cypress is very strong at first, but then it fades. That's really the problem. The scent does not last that long, and its just average.
11/08/2015
The initial scent is very very strong and takes a little time to settle. The first time I used it there was a very strong alcohol smell. I have not had that happen since. After it settles down a bit it smells nice. I think its average but my wife loves it. So I will compromise at a 4.
11/05/2015
this one was really good and distinct. i would def consider getting the whole bottle if it wasnt so expensive
10/31/2015
I really enjoyed this scent.I received so many compliments wherever I went. I walked around with the confidence of knowing that I smelled good. It is truly true to say nothing like a good looking,good smelling man Thanks to scentbird I have that right at my fingertips at all times.I look forward to my next fragrance.
10/29/2015
This is the same Versace Man I've been wearing since High School dressed up in a new bottle. The smell is euphoric and lasts forever. You'll still be able to smell it faintly after a long shower.
10/29/2015
Warm and spicy scent I really like the longevity of it.
10/29/2015
Why does this have to cost $155 a bottle??? I love/hate you scentbird!! Awesome scent! Strong at first but dries down perfectly. So good, I ordered the full size bottle!
10/22/2015
Smells fantastic. Very good warm, spicy, woody smell. Reminds me of Tom Ford Oud Wood, but sweeter (and cheaper!). This may just become my signature scent! Longevity is a bit low on my skin, but my wife loves it!
10/05/2015
It's nice and earthy though not what I envisioned. Nonetheless I use it everyday.
10/05/2015
Unfortunately, this will start to gather dust in my collection. This is not based on the scent itself ,but more so because I prefer others for settings in which I would wear this. After the strong top notes fade the cologne settles into a more wearable scent. It doesn't have much of a "wow" factor for me.
10/05/2015
Smells AWESOME!! I have Argarwood beard oil which is basically a pure OUD Wood scent. This compliments it very well. Smells almost exactly like the beard oil. I will be purchasing a full size bottle of this.