Versace
Dylan Blue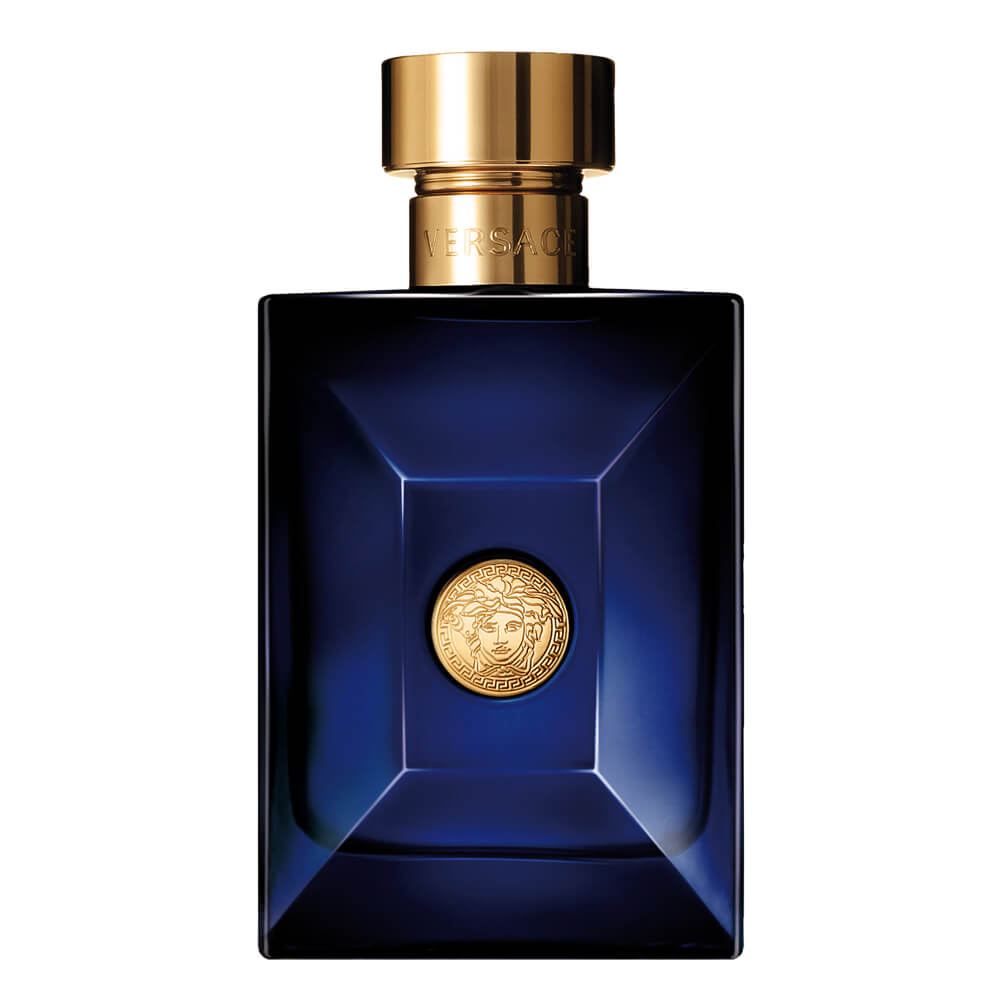 Get a 30-day supply of Dylan Blue
for
$
14.95
Notify me once this scent is available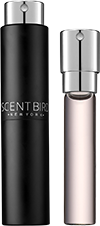 0.27 oz subscription

0.27 oz a la carte
Share and earn free perfume
Notes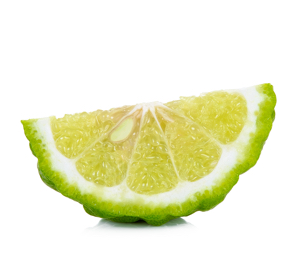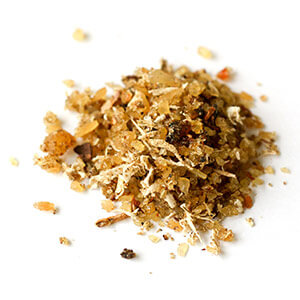 Description
Dylan Blue's crisp top notes of bergamot, zingy grapefruit, aquatic notes, and dark fig fade into aristocratic violets, bold black pepper and herbaceous patchouli. The spicy dry down features warm saffron, bright musk, incense, and the sweet smoke of tonka bean and incense.
You may also like
Dylan Blue description
If you're looking for a clean, fresh scent that has a little bit of a Mediterranean flair, Dylan Blue from Versace is a solid choice. It offers a breezy blend of citrus at the top, and an aquatic accord, but also figs and violets in the top and heart notes also. These Mediterranean accents make Dylan Blue an appropriate office scent, but for someone who just got back from an international trip with cool stories to tell at the water cooler.
Top notes of grapefruit and bergamot provide the crisp, first-impression zing that Versace is known for, and they both fold into the aquatic accord's bright blue fabric in an excellent balanced contrast with the darker fig note. The individual citrus notes all have more definition in Dylan Blue than Versace normally offers in their men's line, and their uplifting, energetic aromas benefit from the darker, softer, velvet tones of the fig.
The heart of violet, black pepper, papyrus wood, ambrox, and patchouli is subtler than the bright opening. These five notes form a floral/spicy accord , rather than each displaying their own qualities, so the heart of Dylan Blue turns into the watercolor pastiche of notes that is found in the top of the Versace men's scents.
The blend is tastefully done, and it's a sophisticated approach to handling the differing textures of violets, black pepper, ambrox, and patchouli. The crinkling dryness of pepper and patchouli fades into the plush violet softness, and the sharp, musky, poolside tang of ambrox disappears. Dylan Blue transforms into a smooth, understated, and refined fragrance.
The dry down features saffron, incense, mineral musk, and tonka. The incense is the standout, yet it's cool and reserved rather than churchy and thick. The heat of saffron and tonka's sweet smoke are pared down, and blended into the other base notes. Dylan Blue recreates a blue ocean swell as it develops, with all its facets flowing over one another in calm, unhurried, waves.
This fragrance is one to check out if you feel most comfortable in a clean, fresh scent profile, but are also getting a little burned out by the "blue bottle" parade where you shop. The fig, violet, and incense notes elevate Dylan Blue out of a typical aquatic fragrance experience, and keep your interest piqued as it dries down. Now all you'll need is an exotic vacation story to go along with wearing it when you get back to the office.
Read more
Dylan Blue by Versace Reviews
10/17/2017
Love this cologne. My girlfriend loves it when I wear it. Lasted a long time compared to others. Definitely going to add to my shelf.
10/14/2017
I like it a lot and I will keep using it. The scent to me is subtle and masculine, it isn't harsh and won't harm your nose.
10/13/2017
Smell really good but the aroma is lost in the air
10/13/2017
So my first time using scent bird so I decided to go out of my comfort zone and try something different and man this is different a super strong cologn to me it doesn't smell bad it's just a strong bold scent I've gotten few good compliments wearing it but majority wasn't a compliment I took them as we can smell you and see you but you scent is annoying lol but you definitely feel like old school mob boss lol
10/07/2017
Great scent however it wears off within a couple hours great for the office but not if you want to be noticed
10/05/2017
Allegedly I was sent Versace but when I received it is smell like axe body spray it smelled horrible neither me or my husband like it I gave it to my little brother .
10/04/2017
One of the few fragrances I really was sad to use the last of! Great clean aromatic smell! The notes are great for evenings.
10/03/2017
Great evening smell for hanging out with friends. It's definitely a warm, musky smell perfect for the autumn season. The beginning top notes of Ambroxan are a little strong but mellow out as the hours role by and the dry down is very pleasant and masculine. I'm definitely starting to love it more as I wear it. A welcome addition to my collection!
09/29/2017
Nice Fragrance! Recommend it
09/28/2017
I love. The perfect slightly masculine scent that smells perfect on my skin.
09/27/2017
This cologne was ok at first. But the more I wore it the more I grew to love it. Got many compliments on the sweet and soft scent wherever I was. Perfect one to have at all times!
09/26/2017
Excellent scent. Nice fruit scent with pepper. I fell in love with this scent while walking past a cologne counter and the bottle catching my eye then fell in love with the scent. Lasts for a great part of the day. I would recommend
09/23/2017
This is definitely a winner and you can't go wrong with this fragrance. I bought the bottle like 3 months before I herd of this site and everyone that smells it loves it. It's got a citrusy fresh scent at first spray, it combines great with the wind and one of my female friends could smell me downwind from about 30 feet half an hour after I sprayed it on me. Watch Jeremy Fragrance videos about this fragrance on YouTube, it's actually one of his higher ranked scents
09/21/2017
This is pure perfection
09/21/2017
It's a softer scent than I expected, however it does smell pretty good but I feel like it just doesn't stand out enough from other colognes out there. Soft and a bit sweet but not too much. Worth the try is all I can say.
09/19/2017
Absolutely loved it! Fresh, and lasts me throughout the day at the office 😊👌
09/17/2017
Great fragrance nice refreshing sent not to strong but in a good way and lasts got a compliment the first time I wore it
09/15/2017
Love this one, my favorite one yet!
09/13/2017
My favorite cologne so far. Very refreshing scent. Always get compliments on it. Lasts most of the day.
09/06/2017
I absolutely love it! I was skeptical at first, but after I got my package in tge mail and tried it, ... all I can say is I will be a permanent member!
09/05/2017
I had added this to my queue to see if ny boyfriend will like it before I get it for him. He loved the fragrance and qas happy with it. He told me he got so many compliments because if the scent. Kinda got me jealous but hey. He loved it so thats all that matters
09/03/2017
My favorite so far! Ordered it twice in a row! Got several compliments.👍🏼
09/01/2017
Smells great. It's a bit sharper of a smell than I usually go for but I like the change!
08/31/2017
Great scent. Perfect for a night out
08/31/2017
Love the smell!
08/31/2017
Nice fresh scent very clean notes and long lasting
08/31/2017
This is such a sexy scent it'sthe scent that gets better with time amazing
08/31/2017
I love this scent the best one I gotten yet
08/27/2017
Absolutely one of my favorites. Ive had it 4 or 5 times. Would definitely purchase.
08/27/2017
I didn't get a scent. Only the carrying case came and still haven't gotten an email back. I unsubscribed.
08/23/2017
Beautiful smell. Hard to describe but I enjoyed it. Wasn't overpowering. Good for a nice mellow scent.
08/22/2017
Very,very good!!!!
08/17/2017
Absolutely LOVED THIS! So Sexy!
08/17/2017
It more of a winter type , it's long lasting
08/15/2017
Great scent and I liked it so much I went and bought a whole bottle
08/11/2017
Fresh yet deep and inviting. Tons of compliments. Liked by everyone. My wife loves it!
08/10/2017
Good fragance long lasting great for any occasion great experience all around
08/07/2017
Smells good but not my favorite. My wife likes it. Not many compliments yet but only wore it a few times.
08/07/2017
I have mixed emotions about this cologne. Sometimes I think it smells good. Sometimes I get a whiff of it that I don't like.
08/05/2017
I love this smell women and males asked me left and right what scent I was wearing.
08/05/2017
Smells modern, smells good, long lasting
08/03/2017
By far one of the best scents i have ever worn. The dry down is perfection.
08/02/2017
Love this! Smells simalar to Dior Sauvage but slightly softer. Lasts all day and projects well. A real pleaser! All occasion and all season fragrance
08/02/2017
Wonderful love your case wish I knew earlier about this company Dylan blue is great manly fragance for any ocasion and time
07/31/2017
My favorite so far!!! Lots of compliments! I even wear it around the house even if I am not going anywhere, lol. #1Fave
07/29/2017
Wonderful fragrance! One of my all-time favorites might have to re apply in the middle of the day but the compliments don't stop coming!
07/27/2017
Great scent! So glad I bought it. Perfect for wearing on both dates and in the office!
07/24/2017
Woody, slightly sweet, strong off top but short lived.
07/21/2017
We have a winner! Absolutely love this scent. The bergamot and incense blend well together with the beautiful hints of grapefruit. I could wear this all day every day. It is incredibly versatile. They only issue is the performance is very weak. I will be getting a full bottle.
07/19/2017
Good fragrance, but does not last all day
07/19/2017
Wasn't overpowering, smelled very good and got compliments on it the first time I wore it.
07/18/2017
The best Versace cologne ever
07/18/2017
A little bit goes a long way, very clean and fresh smelling. I enjoy it.
07/13/2017
It was absolutely incredible and fun spray on to wear and smell. people around me from near and far when I walk close or a hit from the Breeze blowing asked what kind of cologne it was and where I purchased it and I told them from Scentbird company. congratulations I love it
07/12/2017
Wonderful fragance, it doesn't last tge whole day though which is kinda disappointing but over all it's a great cologne.
07/12/2017
Great fragrance for the summer I'm really enjoying it
07/12/2017
A friend had this scent and I fell in love with it, but I didn't want to pay 90$ for a bottle of it. Scentbird is the best option for value convenience and selection. Can't wait for my next Scentbird delivery!!
07/06/2017
This is my first cologne from Scentbird and I do not regret choosing this cologne. It's has a very refreshing scent and it does last for a long while. It is not overpowering at all. I highly recommend Versace Dylan Blue!
07/05/2017
Very nice scent. Especially good in the summer heat...
07/05/2017
The scent is very strong and very masculine. Unfortunately my sample bottle was slightly broken which made it spray too much at a time. But the scent itself is very nice, and it lasts all day.
07/05/2017
I didn't like this scent at all. It doesn't go out very much and it didn't last long. Girls could only smell if they smelled my neck directly. I could smell it for maybe 5 minutes and then it went away.
07/05/2017
I really like this scent. I give it 4 stars because the scent does not seem to last very long.
06/27/2017
Overall I liked it during first use. Smells nice. Not my fav but interesting scent for alternate use.
06/25/2017
Very generic, too strong & yucky dry down. This one is not for me. Only positive is it lasts about 9hrs on my skin.
06/25/2017
It's good... Slightly overrated so far. The jury's still out
06/22/2017
I just received the blue. It has an amazing sexy smell to it. A must have.
06/22/2017
I just received the "Blue" and I love it. If you're interested in something special. This is it !
06/21/2017
This smells amazing! Its perfect
06/16/2017
Great fragrance. Last long and smells amazing
06/12/2017
The scent is amazing and it lasts pretty long. I feel that it suits any type of guy.
06/12/2017
This scent is amazing and I feel that is suits any guy. I got a few compliments and I also want to say that the smell is strong.
06/12/2017
A very balanced scent. Strong in potency, light in the nose. Unique in that you won't find a discount knockoff that compares adequately. The only negative is one other reviews have mentioned, when it dries it is less prevalent. If you're looking to practically pollute a room when you walk in, this isn't your cologne. If you're looking for a scent that may leave a faint reminder that you once put cologne on, this is your best bet.
06/07/2017
Fresh and sexy!
06/04/2017
Versace pour homme Dylan Blue. ..is cross between Dior Sauvage, and Versace Pour Homme. This is a great signature scent that can worn year round any season, you can pull this one off,and it performs really well during the high heat of summer!
06/02/2017
I'm a huge Versace fan, and Dylan Blue is my new favorite Versace scent!!! Great for work, nice & light with 1 - 2 sprays.
05/31/2017
I've always loved the Versace line, but this one lacked a little in performance. The scent is excellent, great for summer...woodsy and sweet. I only wish it lasted as long as other Versace scents.
05/31/2017
Great scent great anytime For the summer especially nights
05/31/2017
Love the scent
05/28/2017
I actually own this one, this smells great, opening notes are fresh and citrusy. After it dries down it has a nice incense-like quality. Its great for outdoor wear, but may be somewhat strong to wear indoors depending on whether you want to be noticed or not.
05/23/2017
Really good cologne
05/23/2017
Smells really good, Ladies love it!!
05/23/2017
Smells really good, Ladies love it!!
05/19/2017
Great fragrance that last all night.
05/13/2017
very nice fragance sophisticated and sleek
05/10/2017
Very nice summer fragrance. Love it!
05/05/2017
Nice spring/summer frag.
05/04/2017
Semi strong but carries a light aquatic scent. Definitely speaks volumes when worn & lasts a long time. My fiance lives it...♥️!
05/04/2017
A gift for my husband, it smells absolutely wonderful on him.
05/04/2017
For me the opening is nice, but a little intense. It settles very quickly and the dry down is amazing. I would recommend this to anyone. Especially if you like semi fresh fragrances.
05/03/2017
Strong, heavy scent that is musky and spicy. Wore it in both warm and cold weather and it seems like it is best fit for colder months/weather.
04/30/2017
It smelled of a more mature scent. I would recommend this for older people.
04/30/2017
very good scent.. I have received multiple compliments on this scent and it last about 4-6hours on my skin.. I have about 30 different scents and this is in the top 10
04/29/2017
I have not received the first shipment yet. So I'm unable to write a review. At this point I'm not satisfied, every other week I'm asked to update my payment information. Now my account shows that I have received the first colonge. NOT!
04/29/2017
This is a outstanding smell a must have.
03/08/2017
Wonderful scent
03/06/2017
Amazing cologne, definitely will be buying more of this in the future
03/06/2017
A PARTY IN a bottle.
03/06/2017
Wow I love this scent I think I'm a bottle of Dylan Blue
03/05/2017
Very pleasant smell. Doesn't last full day but happy with smell.
03/05/2017
It was very good but you charge my card two times this month I have been trying to get in contact with you guys but I have not had any results at all please call me back at 8622139583
03/05/2017
Too strong and smells "old" like for age ranges 90 and older!
03/05/2017
Like this scent very much
03/04/2017
Absolutely love it! Goes well with my body chemistry. Strong manly scent that grabs the attention of ladies.
03/04/2017
well I"ve had 7mounths of nothing but good from scentbird,but then here come march and my package was open in my mailbox.
03/03/2017
Sweeter than I expected
03/03/2017
nice smell, kind of feminine for a man, but still a very very nice smell
03/01/2017
LOOOOOVE this scent!
03/01/2017
Nice, crisp scent.
02/28/2017
This has been my favorite fragrance so far, it is highly intoxicating, in all the right ways, of course
02/27/2017
This was has been a great test of a cologne for me. It has worn well and had gotten me several compliments. I will definitely be looking into a full bottle in the future.
02/21/2017
Got this cologne for my husband, and I just can't get enough of it. It's a strong sexy seductive smell, it's a must have!!!
02/06/2017
Love this scent will order again
02/05/2017
It was ok...It didn't last that long.
02/05/2017
I loved the smell for a night club night! it is just amazing!!!
02/05/2017
I expected more
02/03/2017
Very Clean and masculine. Not as powerful as Eros but it is a good one
02/02/2017
Well, after almost 2 weeks of using it, my wife said she never noticed it. Go figure. Plus the bottle is almost finished within that short time
02/02/2017
Sorry I would tell you but have not got any this month that's why I was on here to see if it shipped out of what but every other Fighters I got from you guys loved it and as hell all my friends about it
01/31/2017
Smells really good!!! Not to overpowering- Classy👍👍
01/30/2017
Dylan Blue is the whole package. It has the freshness of a summer fragrance, and the strength and travel of a winter fragrance. It smells fresh but has a warmth. It is everything I've wanted in a fragrance and it is sure to turn heads I have yet to meet someone who hasn't complimented it.
01/29/2017
Very peppery, but unique.
01/28/2017
This is one of my top go to's
01/14/2017
Fell in love with this one recently bought it at a retailer, its a great blend of clean and citrusy is definitely a great casual just something to wear cologne, lots of inquiries about it, would recommend if you're looking into something new
01/06/2017
Nice fragrance, typical elegant smell of a Versace
01/05/2017
women seem to like it
01/04/2017
a light spice is good for the summer but not the winter time.
01/03/2017
My new fav cologne
01/02/2017
Awesome cologne and stays with you all day
01/02/2017
This is perhaps the best sent I have received thus far. Although, it doesn't linger as long as most it is still subtle and very pleasant. I absolutely love it!
01/01/2017
Awesome!!!!!👍👍😎😎
01/01/2017
Not too bad. Probably won't purchase though
12/31/2016
It's a nice soft cologne,it doesn't last all day.
12/31/2016
Smells perfect, I really dig it.
12/31/2016
Very amazing and clean frangeance!
12/30/2016
Pretty good and long lasting
12/29/2016
I really love this scent. The fresh and clean smell is long lasting and attention getting for the person wearing of the fragrance
12/02/2016
Fantastic! Very masculine and sofisticated smell! Can't go wrong with this one!
12/02/2016
Love this scent. Its really has become on of my favorites to wear. For any occasion... it seems to fit perfectly.
11/29/2016
Smells very modern and blue/aquatic. People compare this to Bleu De Chanel and Dior Savauge, and it is a bit similar, but also has it's own take. Don't be put off by that statement though, this doesn't mean that it's not as good as Bleu or Savauge, which it isn't trying to be a clone of, but it's still very very good.
11/29/2016
The VERSACE Dylan Blue is an easy going not to in your face fragrance. Has more spice than cool scent, yet many of the men's Versace line do.
11/27/2016
I didn't care for this one. The scent is more citrus than anything. Clean and fresh, yes; but more of a casual, hanging out scent that a special occasion or attention-getting scent. I didn't get any incense smell from it at all. Good for the man who prefers more subtle fragrances.
11/05/2016
It smells a little spicy and very clean. I like it but I'm not in love with it. It seems to be better suited for a more mature man.